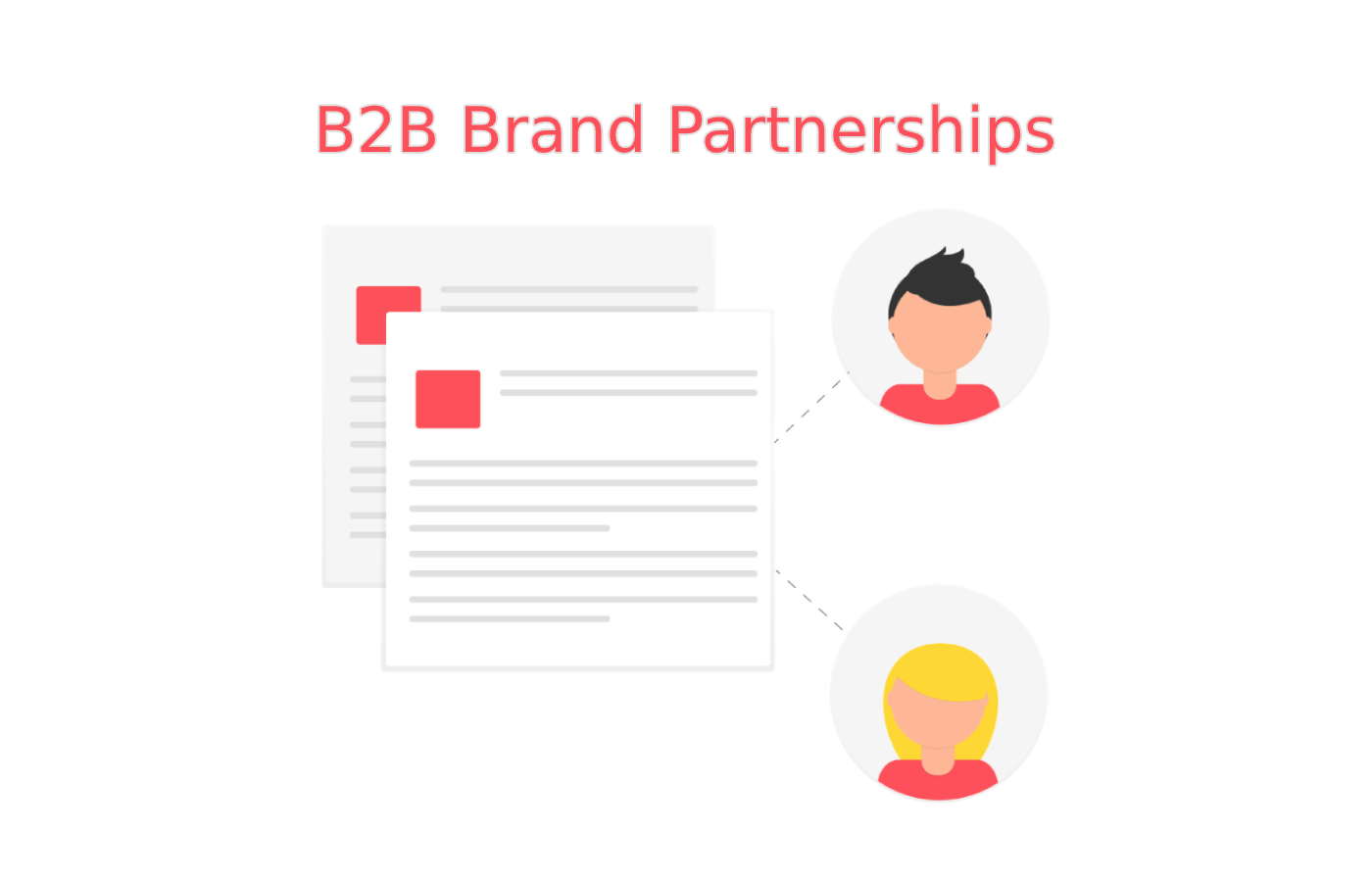 How to Find and Build B2B Brand Partnerships
Partnering with other brands works.
You've probably heard that line a thousand times before, but it's the truth. Collaborating with another company can deliver a plethora of benefits.
Let's consider this from an email marketing perspective.
Need more contacts in your database? Syndicating a downloadable asset in another newsletter can add thousands of new people to your email audience.
Want a premium piece of new content to improve conversions? Producing an asset with experts from beloved brands will do the trick.
But how do you find the right partners? How can you pinpoint which brands are worth the effort that goes into building a successful collaboration?
And how do you ensure that you get what you want out of the partnership so that all the negotiation, compromises, and hard work are worth it?
All good questions.
In this post, we'll explain how to choose good brand partners and how to execute the collaboration so you can realize the exponential growth that's an offer from this strategy.
1. Finding Good Partners
1.1. Know Your Goals
Before you do any research on potential collaborators, you need to define what your goals are for your partnerships.
As an email marketer, you're probably most interested in conversions. Defining the exact type of conversion takes a bit more work.
If you're working in SaaS, then you'll probably want new leads. That way you can get them into your funnel and nurture them into customers. Going directly for purchases probably isn't the right move.
1.2. What Makes a Good Partner
There's a lot of advice on the internet about how to select partners for a comarketing endeavour. A lot of that advice is a little too fluffy for my taste.
Sure, you'll want to pursue partnerships with blue chip organizations. Associating yourself with well-respected companies can only be a good thing for your brand.
However, as an email marketer — and by extension a performance marketer — you should also think in terms of audience size and ROI. Typically, these are interrelated. Good brands have bigger audiences.
Last but not least, make sure to look for companies that are complementary to your own. Partnering with your competition would be akin to making a deal with the devil, which is to say it would be a horrible idea.
A complementary brand is one that your customers also use — sometimes in tandem with your product or service. So if you design podcast logos, partnering with a podcast software provider is a good idea.
We also recommend to read:
2. Building a Partnership
I'll be frank: Creating a list of partners is easy. Reaching out to them, creating buy-in, and planning a collaboration is the difficult part. Here's how you can make it work.
2.1. Bring Exceptional Ideas
Just knowing who you want to partner with isn't enough. You need to bring some stupendous ideas to the table to woo the heavy hitters.
As the email person, this may not be in your wheelhouse. But that doesn't mean you can't offer some advice to the content strategy people.
The key lies in pitching ideas you know will work. That requires knowing where your expertise overlaps with the interests of your partner's audience.
For example, CXL covers a range of topics about digital marketing. That gives experts from all corners of the industry an opportunity to partner with CXL and get in front of their audience.
Each of these webinars focuses on a distinct aspect of digital marketing. However, each topic caters to the interest of a portion of the CXL audience, making these brand partnerships a proverbial win-win.
When you're deciding on your partnership content strategy, you'll probably have to start a little higher up the funnel. That way you can appeal to both your and your collaborator's audiences and get as many new leads into your database as possible.
2.2. Decide on Distribution and Allocation
Once you've settled on the content and crafted the offer, it's time to plan how to distribute the content and how to allocate the leads who convert on the offer.
If you've chosen a good organization, it should be easy for them to market the offer to their database.
As a rule of thumb, you should both share leads from the asset download. You send over the leads from your database who downloaded the asset, and your partner transfers the leads from their database over to you.
In an ideal scenario, your partner's email will send traffic to a page you created and convert on a form you own. That way the new contacts are transferred directly to your email automation system.
Setting this up can be a little tricky, so the easiest way is to use UTMs to track which leads are net new and which have come from your database.
If your partner ends up owning the page for conversions, this approach still works. You just have to make sure they send over a CSV of all the leads who signed up from their database.
And there you have it. Email marketing partnerships mainly consist of comarketing efforts around a singular offer — whether that's a webinar, a downloadable asset, or something else entirely.
If you pick the right partners, the results can be spectacular. You're harnessing the trust this brand has already cultivated with their audience and conferring it — at least in part — to your organization.
That's an excellent way to grow, regardless of your organization's size or business model.
---
About author
Zach is the Content Specialist at Soundstripe, a provider of classical music and SFX for creators. His writing has been published on CXL, Invision, Hubspot, and other reputable publications.
Also we recommend to read: