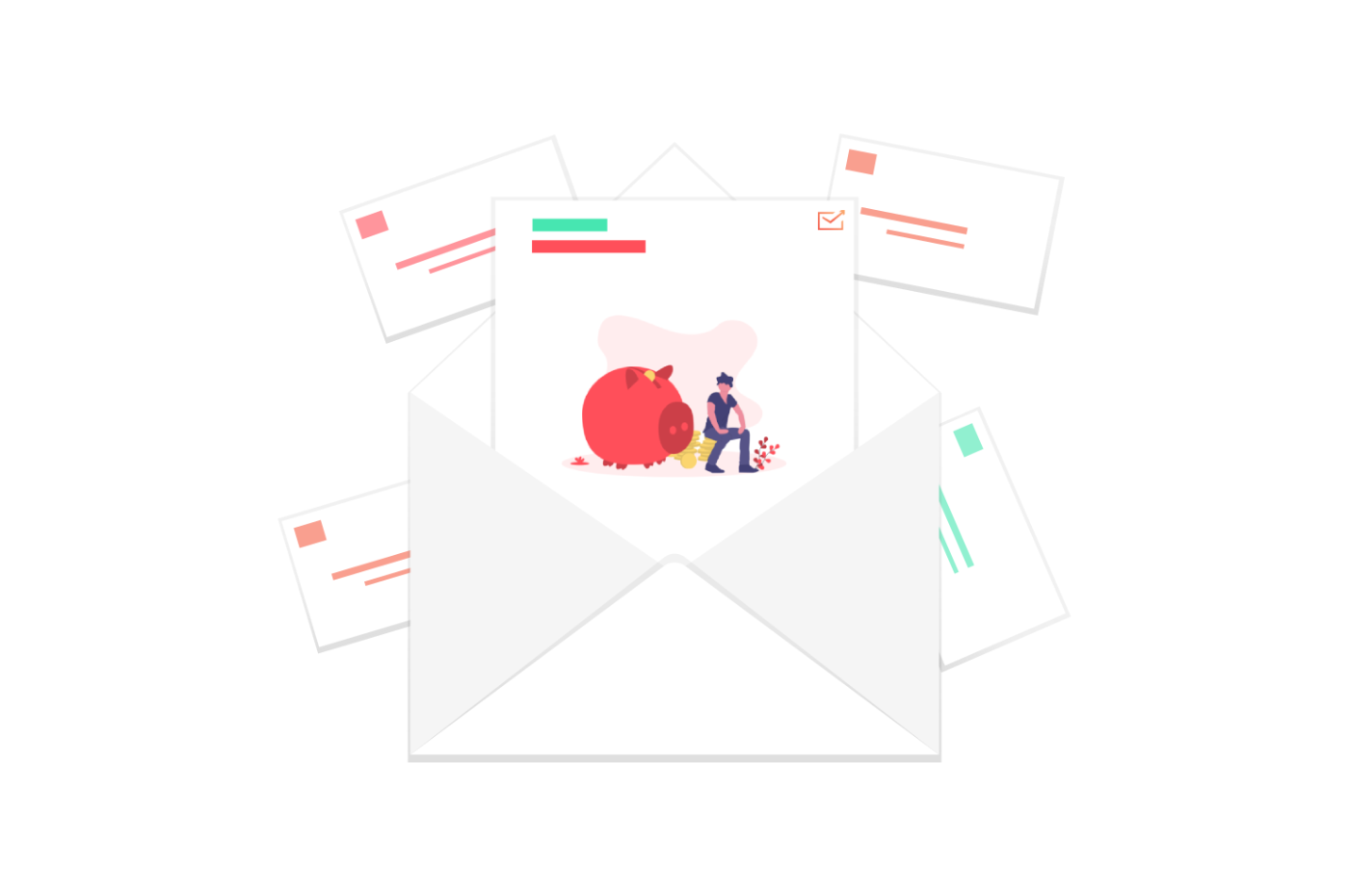 5 Best Bank Newsletter Strategies + 14 Content Ideas
A bank newsletter is a vital channel to attract new clients and to keep existing ones. It also helps you to strengthen your relationship with loyal clients and to create brand awareness.
If you do not know where to start with your bank newsletters, then these newsletter tips and ideas will help you to create a proper email marketing strategy.
Content menu
5 Steps to Create a Professional Bank Newsletter
1. Know your target audience
First of all, to create a proper newsletter, you should know who you are talking to. It will help you understand what is valuable for your clients and what answers you can provide. They may be students searching for loans, investors, or small business owners, etc. As much information you have, the more relevant content you can provide.
2. What are your bank goal?
Before creating a bank newsletter, you have to know what your vision and mission are. If the subscribers can align with your goal, then it will give them a reason to build a loyal relationship with your bank. Also, only when you know your goal, you can reach it.
3. Newsletter template
How your newsletter will be designed has a meaningful impact on the subscribers. It would help if you considered whether you want to use an already made template or create a branded template of your own. Using a consistent bank newsletter template will save time, and your clients will immediately know from whom they received a newsletter. The way your email looks must represent your company identity.
In Sender you need to select "Campaigns" and in the first step you have to choose what kind of email you want to send:

In drag and drop builder you can create your own email design with your photos and videos OR use Sender email templates.
Plain text helps to send regular email without design to your email list.
Custom HTML helps you to import your own coded template.
4. How will you send your newsletter?
You have to think if you want to automate some emails, for example, when people sign up to your newsletter will they get an automation "welcome" message. Also, you can automatically send a few emails to your new clients to introduce them to specific topics. Another important aspect is to choose a reliable email tool that will have to allow you to automate emails and to analyze your metrics.
To create automated emails in Sender tool you need to select "Automation" and when to choose your desired trigger. For banks we recommend to set up these triggers: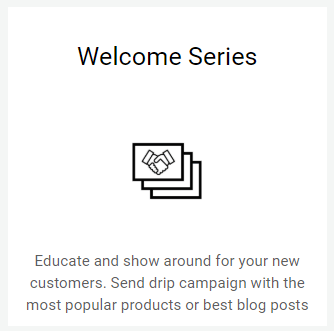 Welcome series when a new customer sign up.
Also with our API you can create these triggers:
"Ask for feedback" email after client call to your support.
Automated email when filling out the form in website or bank system.
Automated email when a bank card or service was ordered.
Or create automated newsletter workflow at different customer stages and for different audiences.
5. What content should you include?
You have to decide how much content to include and what type of content to include. The articles you add must spark the interest of your subscribers.
Here are some examples what you can add to your bank newsletter:
An educational blog post that you've written (about student loans, investment, etc.).
Money-saving tips.
Press mentions your business may have received.
A survey or poll to get to know your audience.
Statistics or infographics about loans, debts, retirement funds, etc.
A milestone or anniversary for your company.
Customer success stories, recommendations, or spotlights.
Pictures and mini-bios of new team members.
Apps or tools you find useful.
A nonprofit or cause you're supporting.
Your bank volunteer projects you're participating in or supporting.
News that affects your neighborhood business.
Information about a new partnership.
Season's greetings.
No matter what type of content you choose, make sure that the information is trustworthy because you are a bank, and people tend to question reliability when you talk about money.
Improve your bank newsletter template
Newsletters are an effective way for the bank to communicate easily with their customers and future clients. If you want to keep your target audience interested and engaged with your content, your newsletter template needs to reflect with your audience. Here is a list of ideas that will help you improve the newsletter of your bank:
1. Integrating social media icons
Email marketing templates doesn't have any limits any more, and more creative people can express themselves. A trusted bank will insist on incorporating social media icons into the newsletter template design, in the header or footer. This common and useful practice works to encourage traffic to your website.
You can integrate social media icons on Sender email design builder with a few clicks:
First step. Click on "Social" and drop to desired email template location:

Second step. Click on social signals in your email template and fill in all the information about your social profiles:

2. Effective call-to-actions
A bank services newsletter aims to inform bank users of the latest news and finance insights. What can be a better way to do this than directly ask your audience back to your website. Through eye-catching, CTA's like buttons and images can be used in a template to demand action from your subscribers.
Here's few CTA examples:
Save today
Start saving today
Don't delay. Save now
Learn more
Read more
3. Effective adviser sign off
Think to add dynamic content to your newsletter templates sign off section to personalize your communications better to a targeted audience. Dynamic content helps you to better tailor your campaign so different groups of your subscribers receive different content, images, or calls to action. Organize some messages to be sent from different people within your bank. For example, for students who want a student loan, you can send a message from a financial advisor email and make your newsletter template more youthful.
4. Be mobile-friendly
Nowadays, all audiences are time-sensitive and easily distracted from having to read, scroll, and zoom their way through an email campaign. People follow hundreds of apps and get notifications every day, so make your emails readable.
Optimizing your newsletter template for mobile devices not only helps your subscribers to communicate properly, but it also strengthens their trust in you as a bank. A mobile-optimized template is seen as standard, and if a bank hasn't put enough effort into keeping up with the times, an audience will recognize it.
You can check your email responsive on Sender design builder. On the top menu click on "Email preview" button. And as a result you will see this: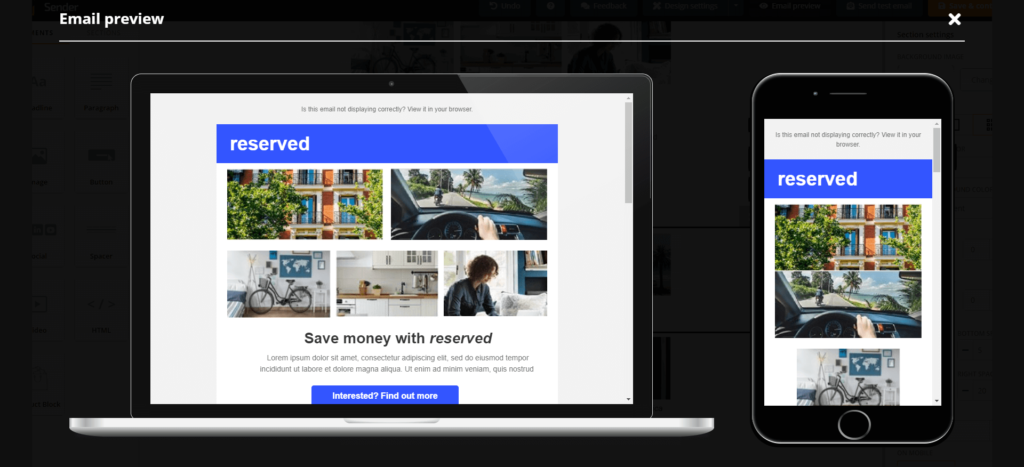 5. Keep your messages short and clear
People read differently online than they do it offline; they tend to read much faster. That's why it is crucial not to overwhelm your target audience by sending a long newsletter. Additionally, including your most important information 'above the fold' is an excellent way to guarantee maximum exposure amongst your subscribers.
Wrap up
The Bank field is not the easiest market for any digital marketing channel. Although email marketing is quite perfect for bank marketing strategies. You can reach all types of the target audience with any profession or age range. These are the main things which you have to remember before creating an email marketing strategy for a bank industry:
Get to know your target audience;
Find out your bank as a business goal;
Select a user-friendly newsletter template;
Think of how you will distribute your newsletters;
Create valuable content for your target audience;
Do not forget to improve your newsletter template with some social media icons, CTA's, effective advisers, a mobile-friendly view, and a clear and short message.