On average, office workers will send 40 emails per day. However, they make the mistake of treating email signatures as an afterthought rather than an opportunity.
Why?
Email signatures are meant to give you a chance to do the following:
Make known who you are.
Make you more reachable to people.
Give people a place to go to find out more — either about you, your business, or a project you're working on.
So, if you're not taking full advantage of the opportunity to connect and engage with your email recipients by having a professional email signature, now is the time to fix that.
8 Tips to Create Professional Email Signature
Here are 8 ways to write the best email signature, no matter what profession you're in:
1. Stick With 3 To 4 Lines
Basically, all you need for an email signature are the following:
Your Name.
Title (optional).
Company (linked to website).
Phone number.
No matter which elements you use, you'll need only 3 or 4 lines of text.
2. Display Social Media Icons
Now more than ever, social media is very important for not just individuals, but now brands. With many brands advertising and engaging with customers via social media, it's important for you – a company, or someone who's part of a company – to make that known to your email recipients. How? By displaying social media links "icons" to your email signature.
Now, even as you stay active on your social media, when it comes to your email signature, only stick to 5 or 6 icons – relevant ones. By adding these icons, not only will recipients know where to find you on social media, but will also drive traffic to your online content if you're posting links to that content on social.
Here's Airbnb email signature example with social media icons: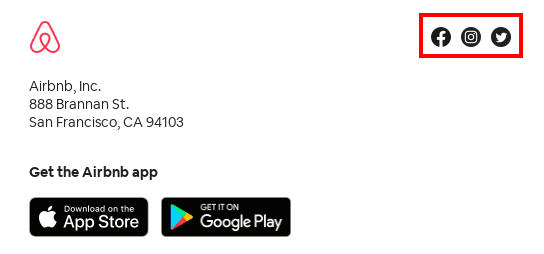 3. Keep Email Address Out Of Email Professional Signature
"It's baffling how common people would include their email address in their email signatures," says Jacob Robertson, a business writer at Phd Kingdom. "Include your email is like placing two return address stickers on an envelope, or reintroducing yourself at a party after the host has already done so."
To avoid this unnecessary repetition, consider using a social media profile, your company's blog, or your portfolio in place of your email.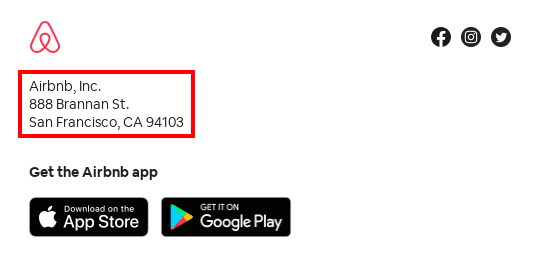 4. Display One Image
The truth is, people will remember visuals more than text. However, you can't use just ANY visual for your email signature – it has to be memorable. In fact, experts and psychologists say that color images tend to be more memorable than black and white. Remember: Your goal here is to stand out in your signature.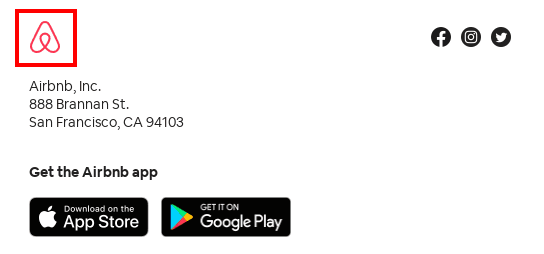 5. Have A Good Call-To-Action
What do you want people to do when they look at your email signature? A good call-to-action (or CTA) should be the following:
Up-to-date
Simple
Won't push hard, AND
Matches with your email style
In other words, your signature should appear post-script, rather than feel like a sales pitch.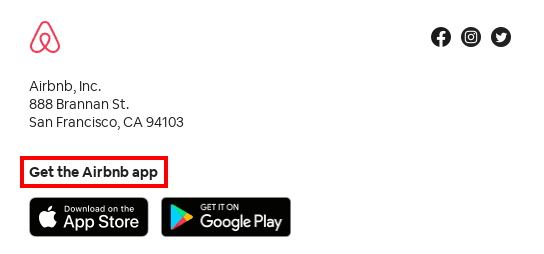 6. "Sent From My iPhone"
Believe it or not, using the iPhone's stock signature could help improve your image. According to researchers, a sender who has "Sent from my iPhone" in their email signature are perceived to be very credible — regardless of whether they're writing from their phone or computer. However, when using this strategy, keep your target audience in mind.
Now, if you don't want to use this phrase in your email signature, then consider this formula: Apology/Location/Status [Communication] from [My] [Device]. Here are some examples of this:
From my smartphone so please forgive any dumb mistakes.
[Name] sent the message. iPhone sent the typos.
Sent from my iPhone. Forgive the brevity, the typos and the lack of nuance.
7. Simple And Consistent Colors
As mentioned before, colors stand out more than black and white. Therefore, adding color to your email signature is a nice touch, just as long as you keep it consistent – that means sticking with 1 or 2 colors, in addition to dark text.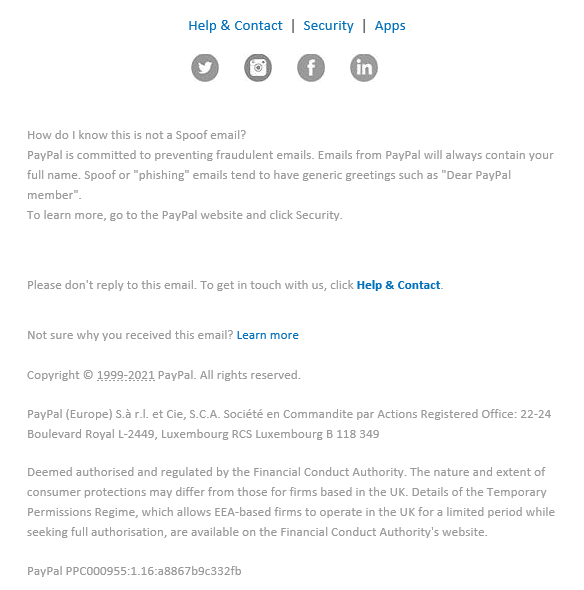 8. Be Mobile-Friendly
Finally, as more people use their mobile devices more often, it's important to make sure that your email signature is well-formatted for such devices, not just for desktop. That means that mobile users should be able to read and click your signature, if they want to know you and your company.
Conclusion: Leave Lasting Impression with Professional Email Signature
While leaving a lasting impression is hard, it doesn't have to be. By following these 8 tips, you'll create a professional email signature that will not only make you more noticeable to email recipients, but will also drive sales for your company.
---
About author
Kendra Beckley is a writer and editor at Academicbrits.com. As a business development manager, she helps companies enter a new market and build long-term relationships with partners.
Like what you read?
Apply it in practice with Sender.net - the most cost-effective email marketing solution in the market.
Try Sender for free