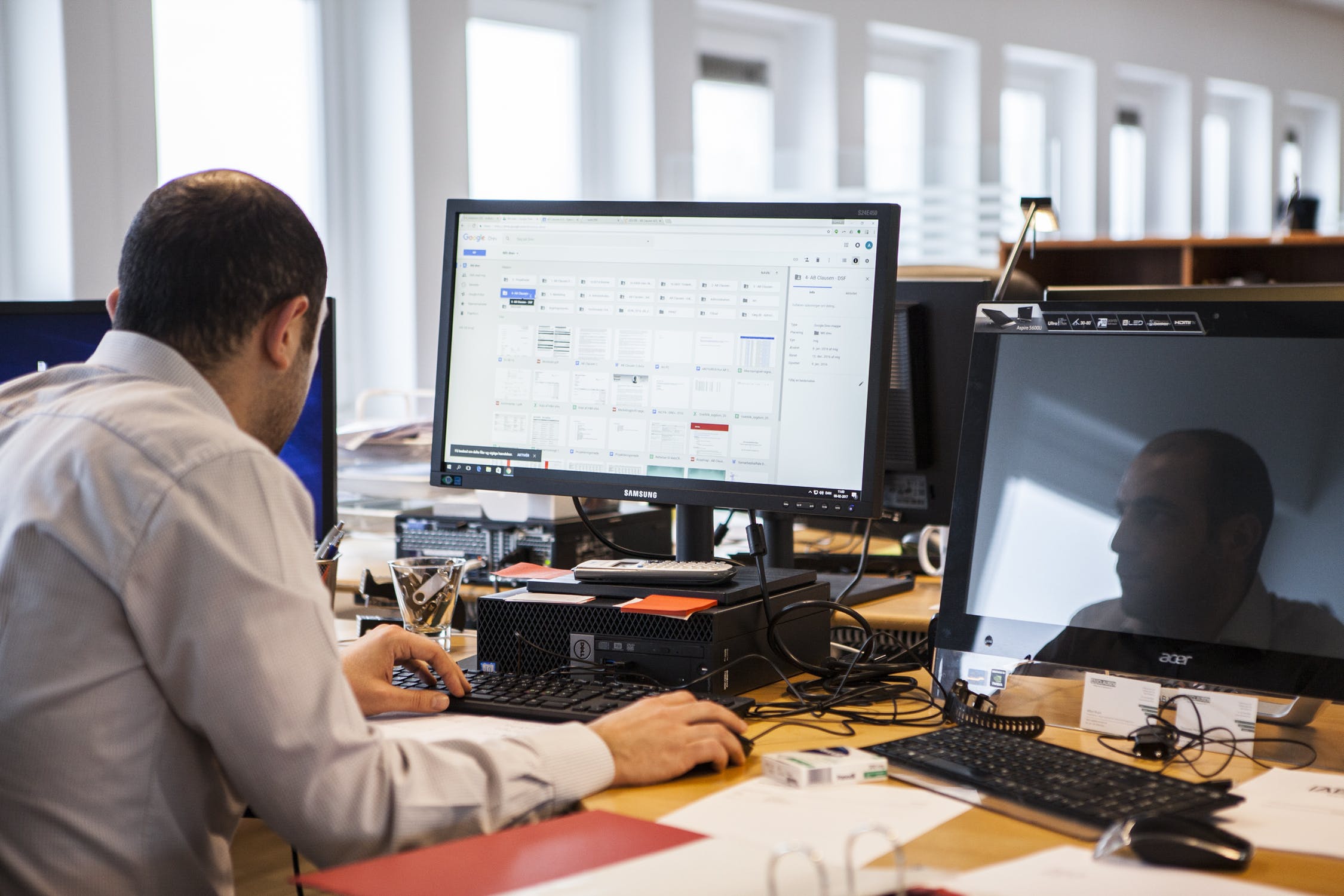 Data-Proven Email Marketing Hacks for E-commerce
Building a relationship with your clients when you're running an e-commerce store can be tough. Some easy to implement things could boost your email marketing.
You have no real face-to-face contact with them, so you don't really have the opportunity to win them over with your personal charm. This is why you really have to make a much bigger effort when it comes to email marketing.
The statistics when it comes to email open rates are bleak. If you look at 2016's open and click-through rates for emails in the United States in the graphic below, you'll see what we mean. During this period, the open rates didn't even reach 20%.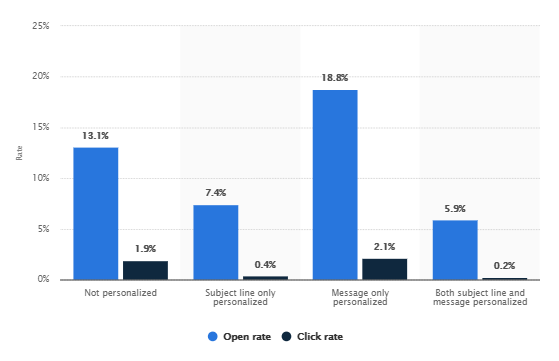 Source: Statista
In real terms, that means that around four out of five marketing emails are never even opened. That might make you wonder whether or not email marketing is still a good tool. We're here to tell you that it is and, better still, give you data-proven hacks to optimize your emails to improve your campaign results.
In fact, simply segmenting the email campaign correctly can boost open rates to 39%. So it's not so much that email campaigns are ineffective, but rather that they need to be carefully optimized.
Email campaigns have a lot of advantages.
They're not as time sensitive: Obviously, the longer an email has sat in someone's inbox, the less likely it is to be opened, but you have a little leeway here. It's not like a social media post where people may or may not see it depending on whether they were logged in at the time.

They're cost-effective: Sending out emails doesn't cost a fortune. You can use an automation service like Sender to ensure that the emails go out at exactly the right time and that they are perfectly optimized across all devices without blowing your whole marketing budget.

You can use them to build relationships: You don't want to send pages and pages per email, but you can convey a lot more information than you would with a standard social media post.
There are many forms an email can take: You can use them to send out a newsletter, follow up on an abandoned cart, send out a discount offer, etc. It's a versatile medium.
Ready to learn how to get the best results from your email campaign? Of course, you are. We'll go over some of the top hacks in a moment. When you're finished reading through this article, don't rush off, we've got another treat in store for you.
Now, onto the hacks for a successful email marketing campaign!
Follow Up with Abandoned cart emails
Where should your focus be when it comes to boosting sales for your e-commerce store? On attracting new visitors? On convincing existing clients to come back for another visit? Both of these tasks are important, but getting people to the site is one thing, getting them to buy is another.
What if you could target a group of people who had already found the site and made the initial buying decision? Does that sound a little ridiculous? After all, people who have decided to buy would have made the purchase, surely?
Not necessarily. If we look at the statistics from the second quarter of 2016, at least 70.9% of people, globally, abandoned their shopping carts.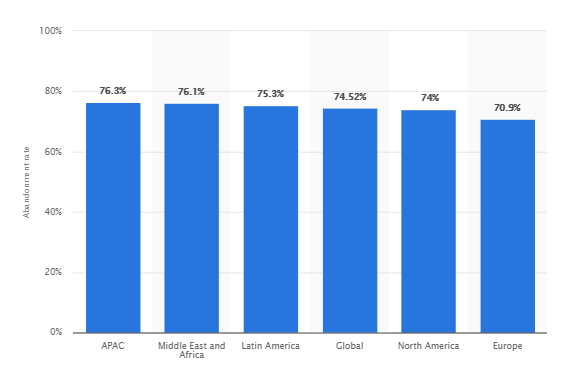 Source: Statista
That's a lot of people who decided they liked your products enough to put them in your cart, but who didn't quite take the final step towards paying for them. So, essentially, they're more than halfway there. A well-timed email could push them towards taking that final step.
Is it worthwhile? Check out the infographic below for the actual statistics, but the average email open rate for an abandoned cart is 46.6%, and the average conversion rate is 5%. That's a 5% increase in sales, from one automated email you can easily set up.
Consider Interactive Emails
Want to increase engagement with your emails? Don't stick to the same boring format that everyone else uses. Kinetic emails started gaining popularity this year. Basically, it's an email that is more like a website—you can hover over areas to reveal more information, or click on links.
Use Sticky Content
Today's consumer is being bombarded by sales messages all the time. In order to stand out from the crowd, it's important that your email campaigns also include sticky content. This is the type of content that doesn't really earn you any money, but it earns you fans.
So instead of only sending out marketing emails, why not send out some useful emails as well? Sticky content will keep subscribers interested in opening your emails and prevent them from unsubscribing. You'll have to find content that appeals to your market but thinks in terms of adding value, rather than trying to sell them something.
A gift guide or a how-to guide would be a great example of this kind of content. 
Segmentation and Self-Segmentation
We couldn't stress this more. This is marketing 101—it's easier to sell someone something if the product meets their needs. If you're firing off a generic email to every subscriber in your base, you're making a big mistake. A targeted email to a carefully selected group within your subscriber base is much more likely to deliver positive results.
Better yet, it will help you maintain a good relationship with your clients. People don't want to get repetitive offers that they have no interest at all in. That'll make them more likely to view your messages as spam.
On the other hand, if you choose who gets the email, and make sure that the offer is something that is ideally suited to them, you can create the perfect marketing message, and they're likely to think that you understand them well.
But how do you know who will be interested in which offers? Make things easier for yourself by allowing subscribers to tell you what kind of offers they'd be interested in. It makes the opt-in form a little more complicated but can make life so much easier for both you and your client.
Overall, email marketing campaigns should be an important part of your marketing strategy. The key is to keep them relevant to your subscribers, provide actual value instead of just being a nuisance, and to keep things interesting. How are you going to shake up your email strategy? Let us know in the comments below.
Submitted by Oleh Koropenko. He is an experienced blogger at 99firms.com with expertise in email marketing, but also a passionate traveler with a great sense of humor, who cannot leave a stone unturned in the pursuit for greater knowledge and understanding.