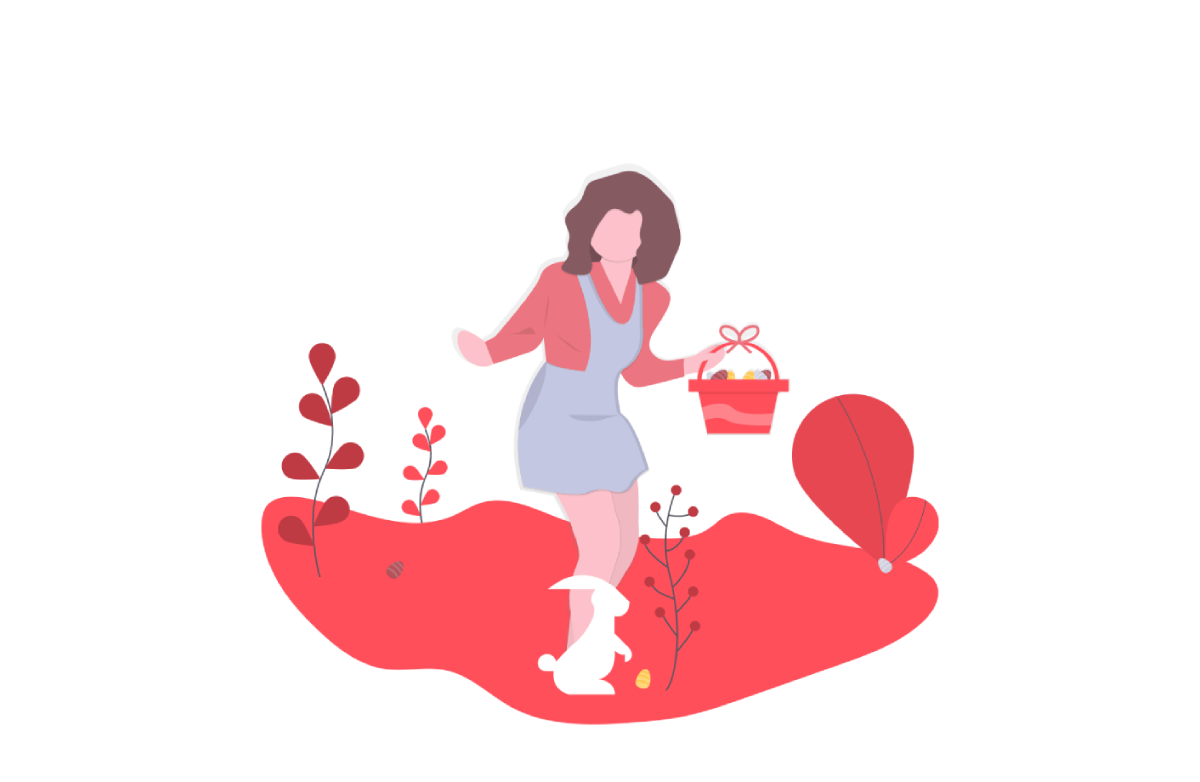 3 Best Examples of Easter Greetings Email message
Easter's finally on it's way. You probably already have your Spring holiday planned out – as do your customers.
Roughly eight in 10 U.S. adults plan to celebrate Easter, spending an average of $151 per person on everything from clothing and candy to cards and flowers. And keep in mind that 1 in 2 people that don't usually celebrate Easter are prepared to take advantage of various holiday sales, according to National Retail Federation.
And if you're specifically targeting a young audience (under 35), you'll be delighted to hear that those under the age of 35 are more likely to embrace every aspect of the holiday and celebrate, so it's a great opportunity for your Easter emails:
How to know if it's worth the effort? Well, if you knew how exactly people are planning to spend the celebration, you'd know if it's worth it for your business to try and seize the moment. Luckily for you, the same National Retail Federation also found out the ways consumers are planning to mark the occasion:

So if your business has something to do with cooking, leisure activities, or if you have a physical store or an e-shop, people will definitely be interested.

What kind of material you'll share with your subscribers is up to you, but here are some ideas to help you out.

Solo example of Easter greeting with promotion
The highlight of this email is the choice of colors and the verbal style. They're cleverly promoting their offer to save $50 – We've hatched a plan to save you money.

The following, paragraph section explains the offer in more detail. That's a cracking deal. The choice in words the heading and in the paragraph is clever, funny, and original.

The email ends with a clear call-to-action and a disclaimer for their money-back guarantee. They've also provided links to their social media
Harry & David email example
A great example on how to help your customer's decide on what to buy your loved ones for Easter. If at least some of your products are a great match with the Easter spirit, don't hesitate to propose them as gifts to your customers.

The email is beautiful enough to capture the attention of the subscriber at first glance, and the copy is also pretty funny and original.

Terrain example with GIFs
Try using GIFs, colors and vibrant images. Terrain did an outstanding job at this. The GIF adds a lot of playfulness to the email and makes it almost alive.

As said before, a lot of people are planning Easter shopping, why not promote your new Spring collection just before Easter?

Easter is synonymous with lightness and spring. And that's a tip that you could use in your future emails – people associate different things with different seasons, so you could try simply tweaking your seasonal emails to each season.

The bottom line
Although the good examples of Easter emails were meant for different products and services, they still share some similarities. The best ones make use of great and funny email copy, bright colors and vibrant design. Emails designed like this make all the difference.
Onward & Upward,
Sender.net Team