Email is one of the most effective marketing tools available.
It can help you build relationships, increase engagement, and produce a higher return on investment (ROI) than any other type of marketing campaign. In fact, email generates $36 for every $1 spent, which is a 3600% ROI.
To succeed with your email marketing campaign, you need to find the best digital marketing agency to help you achieve your business goals. But with so many email marketing companies available today in Dubai, where should you start?
To help you out, we've compiled a list of the best email marketing solutions in Dubai. This guide will help you whether you're one of the 72,152 new businesses registered in Dubai in 2021 or simply need an easier way to reach your audience.
EDS FZE
EDS FZE is a digital marketing company that was established in 2006. The marketing firm creates cross-channel digital marketing campaigns that champion different ecommerce, lead generation, brand awareness, and customer engagement techniques.
Their main goal is to offer a return on investment and innovation and add value to their clients through online marketing and advertising.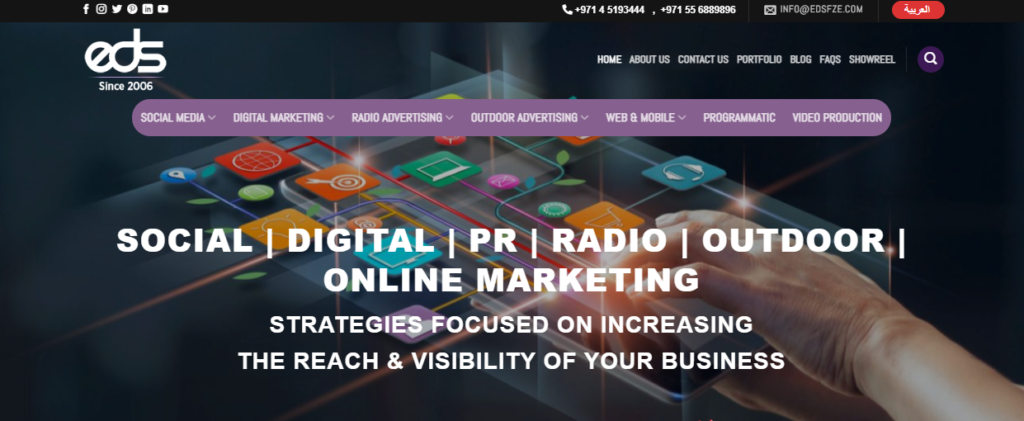 Services
Email and SMS marketing;
Lead generation;
Instagram and TikTok marketing;
Website design and development.
---
Prism Digital
Prism Digital is an award-winning digital marketing and advertising agency based in Dubai that offers various digital marketing services. The company's focus on creative advertising and email campaigns makes it one of the top email marketing companies in the Middle East.
They combine technical expertise with strategic content to drive successful advertising campaigns. Their integrated approach helps them offer a suitable strategy to nurture a company's objectives and enhance a brand's online reputation.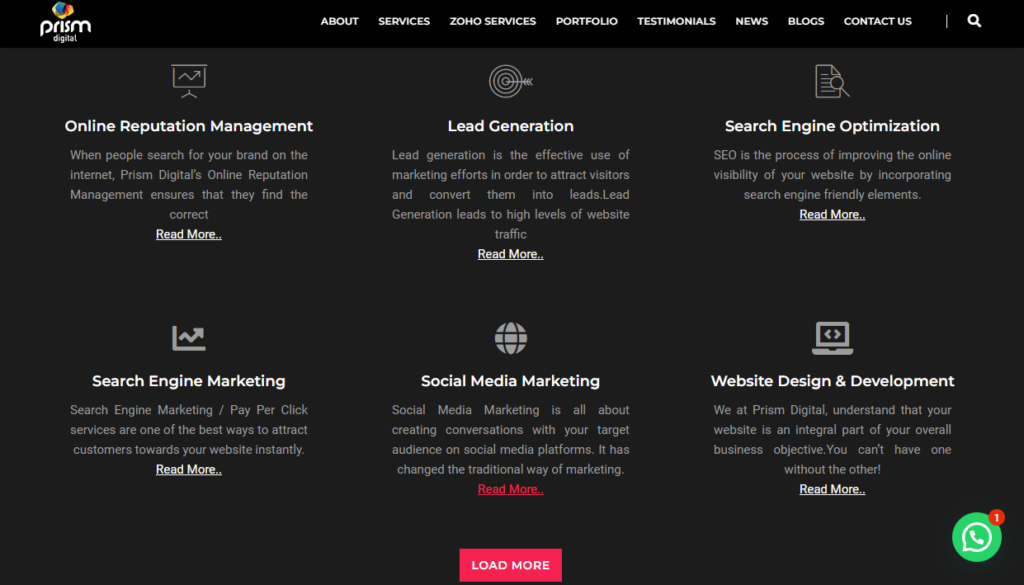 Services
Mobile website design and development;
Ecommerce consultancy;
Performance and programmatic advertising in UAE;
Social media management;
Creative video and social media production.
---
Leads Dubai
The email marketing company strives to understand the nature of a business' needs before suggesting the best marketing channels. As a result, they've enabled many companies in the UAE to grow their brands by helping them find the best ways of advertising.
They also use Google Ads, social media advertising, and SEO to generate qualified leads for clients and help them find value and achieve a high ROI.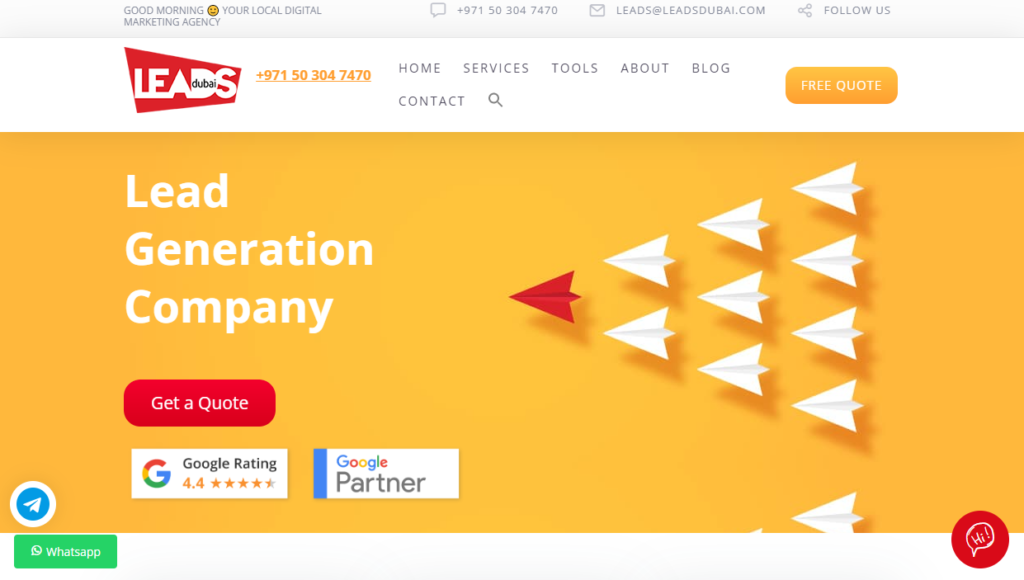 Services
SMS and email marketing campaigns;
SEO services;
Google Ads;
Social media marketing.
---
RetainUp
RetainUp Consultancy is an ecommerce email marketing agency focused on increasing average order value, customer retention, and conversions.
They typically take over a company's email marketing, generate high-quality campaigns, and set up automation workflows that increase conversions, average order value, and repeat purchases.
In short, they design and execute a complete email marketing strategy for your business and act as an extension of your marketing team.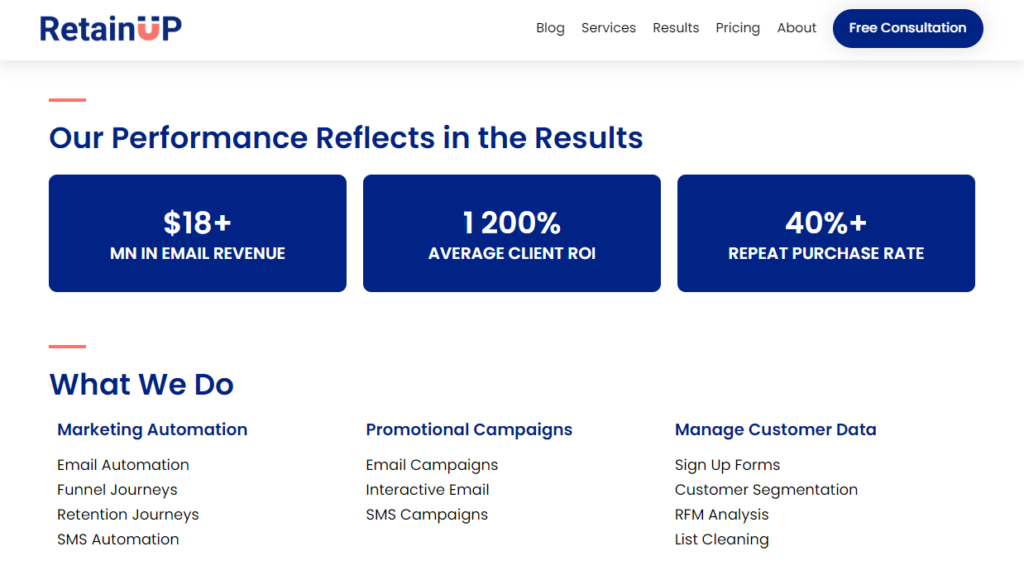 Services
Email list building;
Segmentation;
Email automation workflows;
Strategizing and planning email campaigns;
Before and after reports;
A/B tests and segment splits.
---
Brandstory AE
Brandstory AE is a creatively driven digital marketing company that offers solutions to various businesses to re-shape their digital strategies.
The marketing firm has a result-oriented and customer-centric approach to email marketing. They help various businesses design email campaigns and newsletters and help them connect with their contacts to build solid relationships.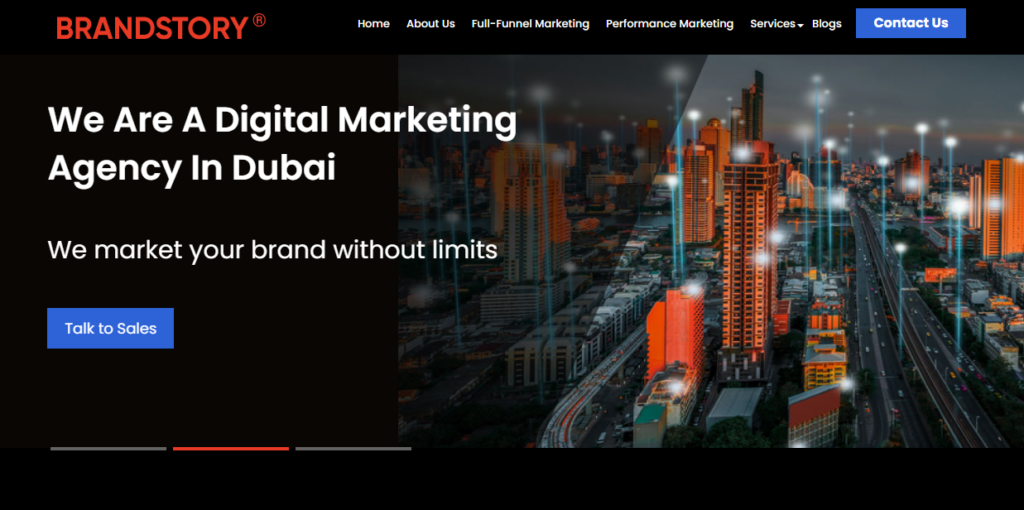 Services
Search engine optimization (SEO);
UI/UX services;
Pay-per-click (PPC);
Content writing;
Public relations.
---
Nexa Digital
Nexa Digital has helped thousands of companies achieve their business goals by offering them high-quality digital marketing services including email marketing. Nexa Digital offers HubSpot services such as HubSpot CRM & Sales Platform, HubSpot Setup & Onboarding, and HubSpot Training & Workshops.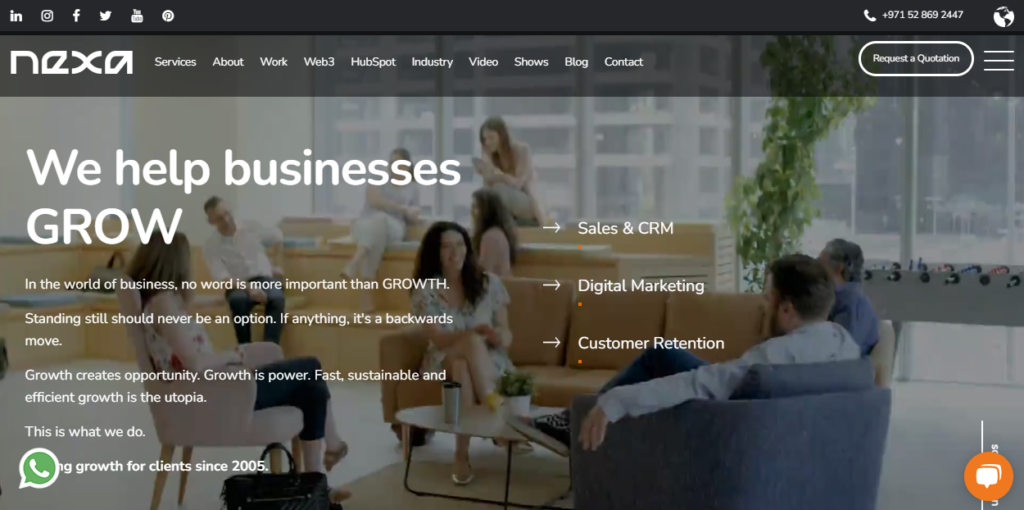 Services
Digital marketing;
Website and mobile app development;
Content marketing and lead generation;
Social media marketing;
SEO and PPC marketing;
Video production.
---
Digital Marketing Mix
The marketing company offers its customers various digital marketing services to boost lead conversion, enhance their web presence, and grow their businesses.
They use inbound marketing, lead generation, and website conversion optimization to increase ROI and conversion rates and improve the overall sales and brand awareness of a business.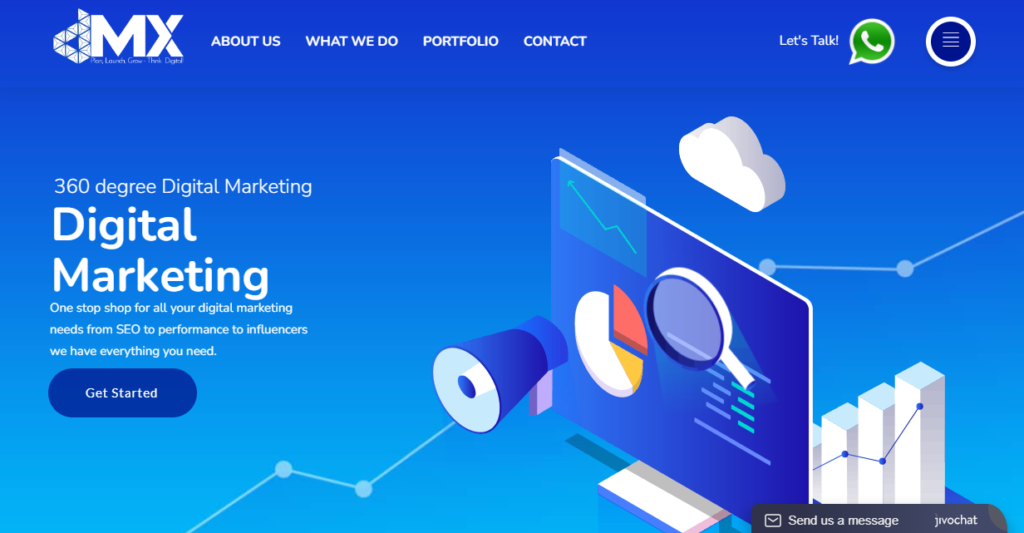 Services
Conversion rate optimization (CRO);
Search engine optimization (SEO);
Social media & Influencer marketing;
App store optimization;
Customer experience discovery & optimization;
Performance marketing & programmatic advertising.
Top Email Marketing Companies in Dubai
It's crucial to consider your specific needs when comparing the various email marketing companies in Dubai. Maybe you need a large selection of email templates you can easily customize to fit your brand, advanced automation and segmentation capabilities, or additional tools for multichannel campaigns.
Each email marketing service provider will offer different plans and pricing structures. So, do some research to determine how much each digital marketing agency costs for the features you need and how you intend to reach your target audience.
That said, Sender is one the best email marketing services for your business — wherever you're based. We not only help you grow in the short term but continue to be a viable solution as your needs change. Try the FREE FOREVER plan today.
Like what you read?
Apply it in practice with Sender.net - the most cost-effective email marketing solution in the market.
Try Sender for free