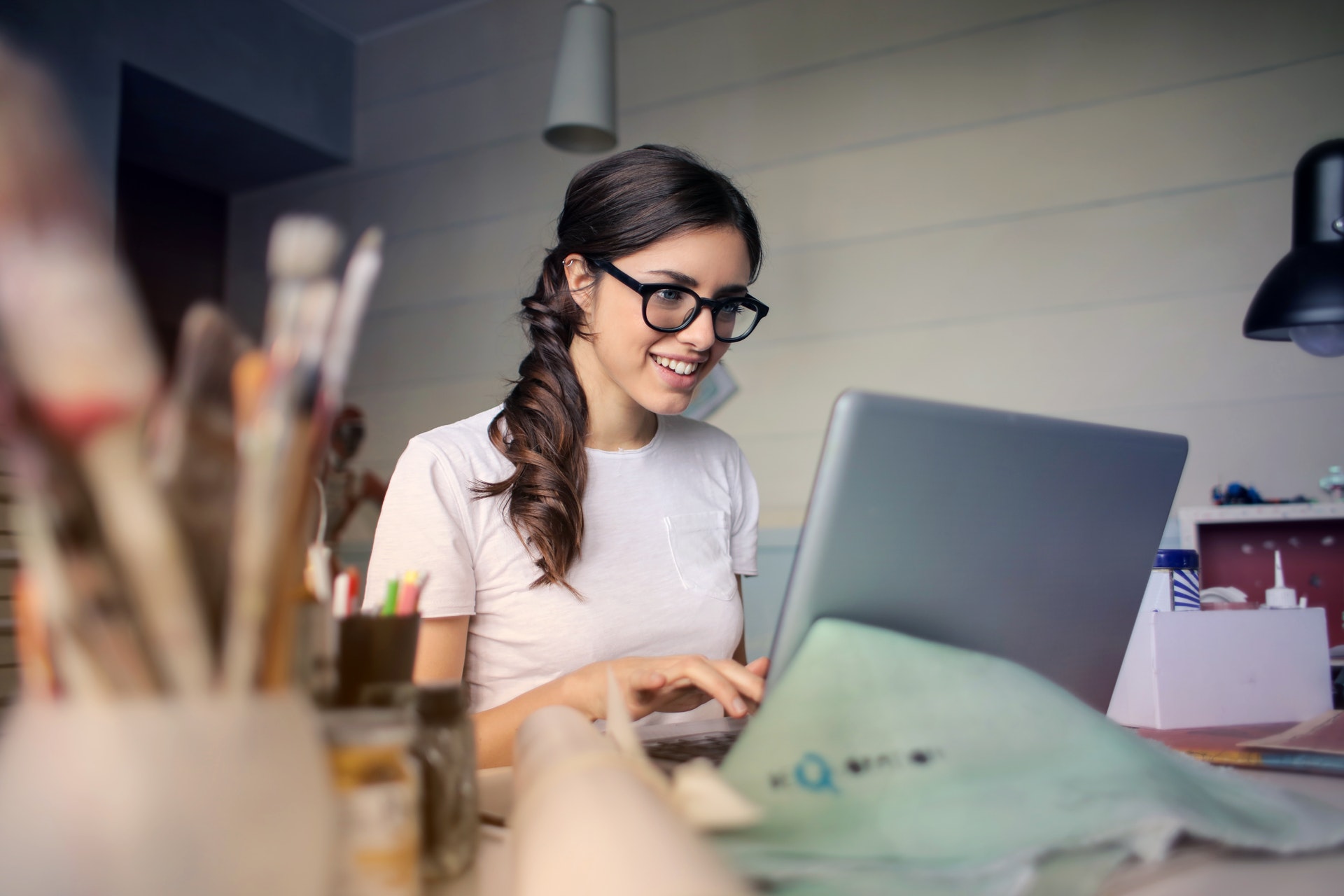 Improve your email marketing
If you are one of those people that chose email marketing as part of your holistic marketing strategy, you're already on a good path.
According to Statista, there were 3.7 billion global e-mail users in 2017 and the number is expected to increase to 4.1 billion by 2021.
The thing is, email marketing is a marketing channel that is a must for a modern business. A famous survey shows that the median ROI for email is 122%, which is 4 times higher in comparison with any other marketing channel like social media, paid search, etc. (eMarketer).
As always, we're here to help. To create an email marketing base that is at the same time sophisticated and effective, you'll inevitably need the features we'll talk about. Therefore, your decision on which provider to choose should mainly depend on what features they offer and how much you are willing to pay for them (it's best not to overpay).
But what features do you really need the most?
Here are the features of an email marketing provider, that will make your life as an email marketer easier and will help take your email marketing to a whole new level :
Automation
The very first and probably the most important feature, that'll save you a bunch of time and effort – email marketing automation. Sadly, a small portion of providers have it and even a smaller portion of providers include it in the standard plan for no extra cost.
Why should you use email marketing automation? Imagine if you could set up every campaign, greeting, birthday and holiday mail to be sent at an exact time, to an exact person.
If you could set up triggers based on your own logic and make the system send the emails on predefined triggers, just as if you would be monitoring the actions of each and every subscriber in real-time. Email marketing automation can do just that.
The only thing left to worry about is how fast you can set it up. Sender.net has the most user-friendly automation on planet Earth, which means that it is as easy to use as possible. That is why it basically takes no time to set up. We've got the Capterra awards for User-friendliness to prove that. Want to take a look at how the Workflow Creator looks like? Just look at this beauty: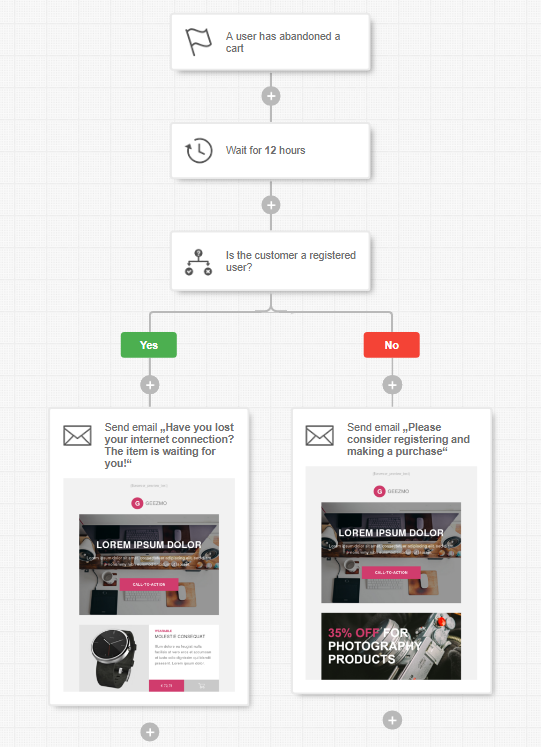 It's only a short workflow, but you can create workflows with hundreds of triggers, rules, actions and much more.
Apart from being very convenient, automation can also directly impact your sales. According to Inboxarmy, welcome emails, on average have an open rate that is 4 times higher and a staggering click through rate that is 5 times higher, when comparing to a standard email marketing campaign.
And this is only one of the examples of how effective personalised email campaigns are.
Obviously, you cannot contact every single one of your subscribers personally, remember their names, birthdates and all other extra information.
But this information, when used correctly in automation, improves your sales, therefore you shouldn't miss out on the opportunity to use it.
That's why most of the major corporations are trying to implement personal touch as frequently as possible.
Just take a look at their welcome emails, birthday emails and generally, all their emails. Just look at this recap from Withings: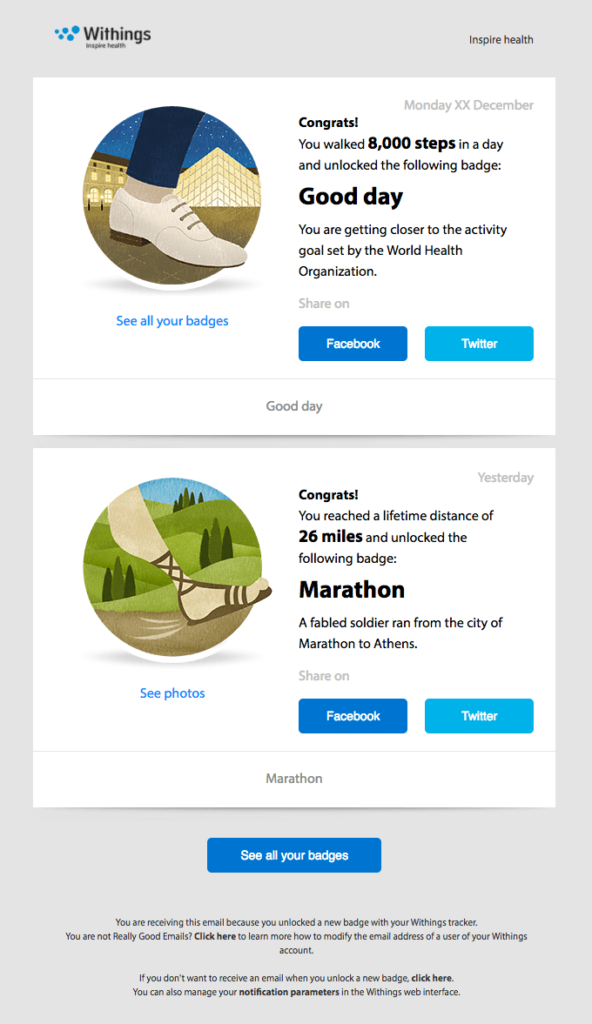 As you probably understand by now, these emails are sent automatically, they're not hand-crafted. That's why using automation is generally a good idea – it's simply perfect for reminding people why they still are your customers/users/subscribers.
Segmentation
This feature is kind of related to automation, because they usually both work for best results, like Bonnie and Clyde, just in email marketing. When both are used, they take your email marketing to a whole new level.
Although, segmentation as a standalone feature is a a very useful tool, too. Actually, it has been selected as one of the most effective features in email marketing of 2017, and marketers have noticed an increase of 760% in email revenue from segmented campaigns (TheDMA).
By segmenting your subscriber list into groups(segments), you'll be able to send extremely personal campaigns, which will lead to a tighter bond with your customers. Also, it is easier to track and make correct decisions on smaller groups of people.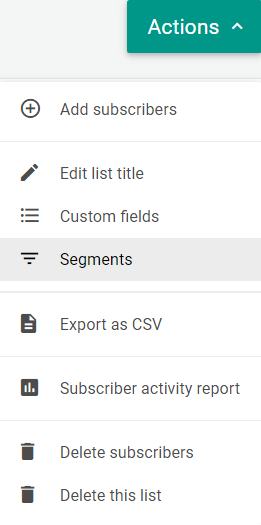 Creating segments is really, really easy.
If a decision appears to be bad segmentation, it will reduce the collateral damage. It is way worse if a campaign that was sent to thousands of people is a flop/mistake, than it is when a campaign with a mistake was sent only to a small amount of people.
Web-Push notifications
Web-Push notifications is the little notification message that appears on your bottom right side of the screen.
Remember these? If you click 'Allow', you'll be considered as a Push subscriber.

The notification is displayed even if the person is not currently using the browser.

But do you need Web-Push notifications? First of all, they are absolutely free at Sender.net . Plus, Web-Push notifications sometimes work even better than email marketing. Here's a bunch of stats to help make a decision.
Web-Push notifications have an open rate of 90% whereas the really good email campaigns reach an open rate of up to 30-40%, on average.

Click rate is 7 times higher than in email marketing campaigns.

More than half users ( 55% to 60% ) agree to receive push notifications.

More than half ( 52% ) are actively interacting with push notifications ( searching for relevant information).

Quick react time, 40% of people interact within an hour of receiving them.
Source: e-goi
So it really is the one feature you didn't know could compliment your email marketing efforts. So get Pushing, cause it's completely free!
API
Most email marketing providers offer a variety of tools that are enough for most people. But not every provider has an API(Application programming interface). An API, basically speaking, is a sandbox for the power users – people that have programming skills and are willing to use the system a bit differently than other people. For example, a customer can send specific requests from their site straight to Sender.net, using their programming skills and the API.
Then the request is either rejected or fulfilled. It's done automatically. There actually was a customer that build a standalone integration with his own website with very, very specific utilities. And we absolutely encourage this kind of user behavior.
If you think you are a power user too, just head to the API section of the page and test your might: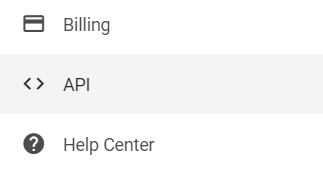 You can find the documentation of the API in our Help Center, but here's a link anyway – How To Use Sender.net's API?.
Customer support
You may argue that customer support is not as important as some of the features mentioned above.
You may even think that customer support is only important till you get the hang of the system.
That's where you are wrong. It's extremely handy to have live support that usually replies in less than a minute.
Doesn't matter if it's a question about a feature or pricing, if it's a technical issue or a simple request for guidance. It's always good to have someone to trust. That's why Sender.net's live support got your back, whatever issue arises.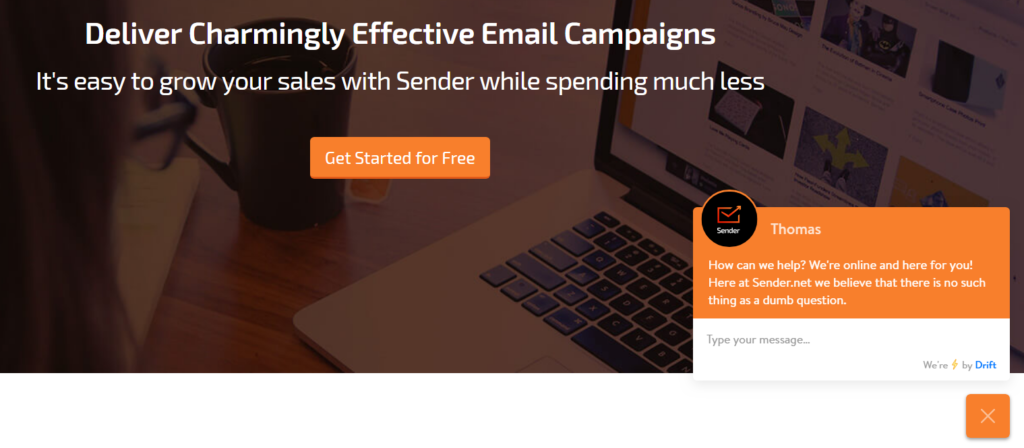 Also, it's a great way to provide us with suggestions and ideas, we will always consider them. The thing is, we believe that user feedback is the best catalyst for growth and overall success, so don't hesitate to tell us what you think. So to take your email marketing to a whole new level, you can even contribute to the change of your email marketing provider.
In the end, all the features that were mentioned are equally important, just make sure to actually use them. If you do, we can give you a Sender.net guarantee that they will indeed make a positive impact to your overall email marketing. And that's what every email marketer's end goal is, correct?
Onward & Upward,
Sender.net Team