We're sure you've heard that your mailing list is the lifeblood of your online business… But it may not be entirely clear how you can grow your mailing list quickly and start seeing some profit. Don't worry, we're here to help… That's why we've crafted together this nifty guide for you to put to good use!
First things first: stop asking people to join your mailing list.
No one is excited about being part of a mailing list.
What are people excited about?
Joining your exclusive mastermind, your membership group, your inner circle, your tribe and so on.
Are we arguing semantics here? Sure, but if you want to stand out and grow your mailing list, you need to offer more than just the run of the mill stuff… You need to offer something of value to your audience…
Which leads us to our next tip:
Offer an ethical bribe they actually want!
This is a huge mistake we see so many marketers around the internet make…
They create something they want to create, rather than something their audience wants.
You'll never be able to grow your mailing list unless you know exactly what problems your audience has, and the exact steps they need to take to solve them.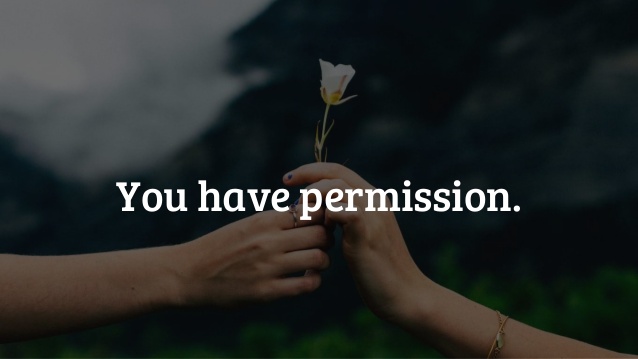 A good place to start is to make a list of every phase in your prospect's timeline and match 3 problems they'll encounter for each phase.
For example: If you work in the fitness niche, you can assume that the first phase your client will go through will be the gym for beginners. What's a problem they'll have up front? Well, your prospect will need a workout program for beginners!
That's where your ethical bribe comes in:
"Grab your free '6 Week Beginners Training Guide' and join our exclusive Fitness Tribe"
Now, if you want to really grow your mailing list, you want to make sure getting their hands on it is absolutely easy…
That's why the next tip is focused exclusively on this:
Make your offer visible!
We've seen so many clients who come to us saying they're offering an ethical bribe but no one is taking it… And complain about the offer itself not being strong enough… Only to find out that the opt-in for it is at the very bottom of the page!
To quickly grow your mailing list, you need to make that offer prominent! It needs to literally jump-out at your audience at the very top of your page!
Finally, add a pop-up for good measure.
One of our clients saw his opt-in rate jump 30% when he added a pop-up to his website.
You have to understand, say people don't land on your home page and go directly to your blog instead…
They might love your stuff, but then shrug their shoulders and close the tab, never taking action on their interest.
That's why you need to be ready with your offer, wherever you might find them.
We know a lot of users are hesitant about pop-ups, and they may annoy some prospects, but their net benefit far outweighs the cons.

Try these simple, quick and easy tips to grow your mailing list fast and let us know how it worked for you!
Onward and Upward!
Sender Team