According to The Radicati Group, Inc, more than 294 billion of emails are sent every day. That sounds like infinity ∞ ! Just think about it, how many emails did you get today? There is no need to check your inbox or count the emails – you've probably got plenty… How do we know that? Easily – it's email marketing era we live in!
If you are a marketer, you know that sending an email marketing campaigns requires a lot of time, which is really important and can't be wasted. That's why you have to be focused on what is really killing your open and click rates. So focus, find it, kill it and replace it with a better solution! Clear?
Here below you can find 5 most popular mistakes, that are actually cruelly destroying email marketing campaigns. Check it out and never do it again!
Weak subject line – low open rates
Try to imagine, what could really attract your subscriber? Here are some truly useful tips, that will help you writing a subject line. Just remember – you must test specific keywords or simply phrases to engage your subscribers.
Make it short,

because people are too lazy to read.

It has to be catchy,

otherwise, no one is going to open your mail. Make it attractive and tempting – people are about to click through.

Secretly tell them what's inside!

Subscriber will simply feel safer. Phrases like "check our new collection" or "new flight destination" are about to make your email marketing campaign intriguing.
Sending from do-not-reply email – not a wise decision…
Well, it's quite clear, that nobody likes speaking to a robot… Solution – stop sending from do-not-reply, use a real name instead. Changing your address name will help you increase your open through rates significantly. Just avoid using a generic email address and simply send email campaigns from a real person. "Rebecca from Sender.net" will definitely perform better.
One thing at a time – stick to a particular message you're trying to deliver
Decided to kill two birds with one stone? Sometimes the less – the better. You can make your communication more effective by making it clear and sticking to one message you're about to deliver. Just take a look at your idea from your listeners' perspective – it has to be simple to comprehend. Too much information at a time can cause an explosion… Your email campaign is about to be crystal clear, just divide the information into separate newsletters – you'll see how fast your message will reach your audience. Kapish?
Ignoring your mobile users – ignoring the present and the future!
Don't treat your mobile users like they don't exist! This is the main rule to follow if you want them to stay as your subscribers and read your newsletters. Make sure you provide an easy to use mobile website and email campaign itself. It will allow your subscribers to navigate through your newsletter content without a problem.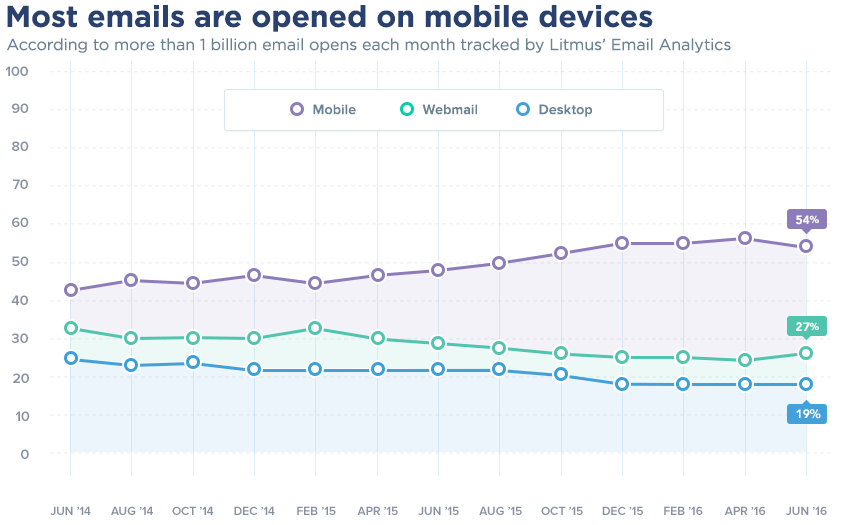 Have you heard about email list segmentation?
I hope most of you know, that segmenting your subscribers can actually help you to get higher open and click rates. Would really love that to happen? Of course, you do! By simply narrowing your focus and sending emails to targeted lists, your subscribers will find your campaigns more relevant and interesting. And you know what? Relevant campaigns actually get significantly better results. Interested? Follow the rules and segment your audience.
Can't wait to hear more about email marketing tricks, get more tips? You can easily subscribe our newsletter and keep up to date! 
Onward & Upward,
Sender Team