Are you a marketer? Here's what you need to know about your sender reputation
If I asked you what is the key to a successful email marketing campaign, you would probably agree that many little thing counts. BUT, here is starting point – what if you spend hours and hours on polishing text, but all your receivers get only one more junky piece straight in SPAM folder? So, let's start with DELIVERABILITY. This is a magic keyword, ah?
But what kind of a phenomenon is really helping your email to reach a final destination – subscriber's inbox? Since the SPAM filters are alive and keep learning, some significant filters still there from beginning of time. At first site formula is easy: Sender's reputation, which consists of domain reputation (yep yep – it mostly depends on a marketer) + IP reputation (this one is related to email marketing software).  
Subject lines and spam filter triggering keywords, specific characters and image text ratio used to be the most common aspects, determining the email deliverability. Well, rules have changed.
Nowadays it mainly depends on sender's reputation, which is divided to IP and sending email or domain reputation as well as subscriber's engagement and list acquisition and management.
Take a closer look at the main reputation factors:
Email addresses. Where did you get your subscribers list?
Let's be honest – if you have purchased your email list, you shouldn't expect much – most of the addresses are about to be invalid. Practically the same situation is with harvested lists, old lists and single visitor lists gathered from dotchy "Subscribe now" forms. In fact, even the precisely managed lists usually contain some invalid email addresses and it happens because subscribers switch from using one email address to another.
If your newsletters are often delivered to invalid addresses, it may be kept as an activity of a spammer's. In that case, your reputation may go down. And we don't want that, right? A suggestion would be to precisely qualify your email lists before sending on huge amounts. You can find more information about it in our previous blog post (an active link).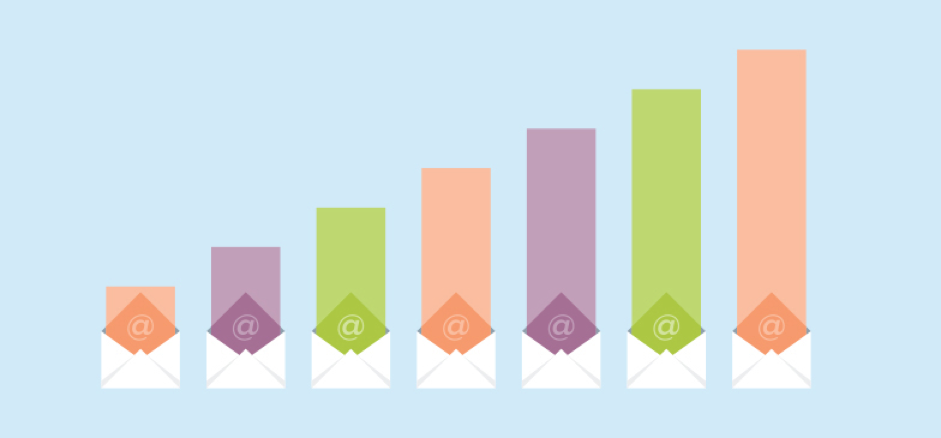 Spam complaints. Sounds familiar?
It's one of the worst scenarios! Even if people have actually subscribed to your newsletters, they may push that scary button "It's a spam". You ask me why? I do not know exactly, but maybe they do not find your content interesting anymore, or they've just forgot subscribing to it. You can always ask in just after unscribe button – why you did it? This would also help you improve your content quality or significant bottle-necks in pipeline. Also, there is a possibility, that your unsubscribe link is too hard to find. Make it easy to find and click – let it go. They're not worth your time anyways 🙂 Sometimes to offer them to change email preferences, i.e. emails frequency might be handy. Maybe that resolve the issue in fast-and-easy way instead of breaking up. These are the most popular reasons, turning your email marketing campaigns to spam.
The more complaints you get, the worse your sender reputation gets. That's why you have to carefully check and remove every subscriber, who complained. You can find out who complained by using the feedback loop that is usually provided by an email service. This will prevent your crazy subscribers from getting your email campaigns in the future as well as minimize complaints against you.
IP address. Newbie?
If your IP is new or you haven't sent many emails from it, a slow warm up is an option. It requires a lot of patience, but I'm more than sure you can do it. All you have to know – new IP has no reputation and have to grow it by sending tiny email blasts till you introduce your IP to the world.
Few more, but quite relevant. How to find out your IP and if you're not on a blacklist? Follow these two links below and make it clear for once and for all.
For IP – howtofindmyipaddress.com
For blacklists – whatismyipaddress.com/blacklist-check
What does the "cold IP" mean?
If you're a newbie, follow the simple instruction below.
 

Monday – 1000 relays

 

Tuesday – 2500 relays

 

Wednesday – 3500 relays

 

Thursday – 4500 relays

 

Friday – 7500 relays

 

Saturday – 9000 relays

  

Sunday – you are ready to go with no limits!
You can always check Sender.net company reputation on any checker – we're happy to provide you this information. We do understand that deliverability is a key metric to success, so keep this rate as high as sky.
P.s. before sending make sure you are familiar with our Terms of Service  & Anti-SPAM policy . Otherwise we will check that for you 🙂
Onward & Upward,
Sender Team