Getting the attention of the younger audience can be challenging. As a generation that has been raised on the internet and social media, attracting the attention of Generation Z among numerous competitors isn't easy.
The question that arises is can you win over an audience that is exposed to so much entertaining content?
Before you fall into despair you should know that the solution to your problem is to completely adapt your marketing strategy to Generation Z. Apply practical tips into your marketing efforts that will ensure you some noticeable results. For that purpose, consider the following proven tips that you should implement into your marketing strategy.
1. Get on Social Media ASAP
Did you know that 85% of Gen Z learns about new products via social media? Their activity on social media is at the highest level out of age groups.
Being active on social media is a must when it comes to Gen Z.
When it comes to the most popular platform, it is certainly Instagram.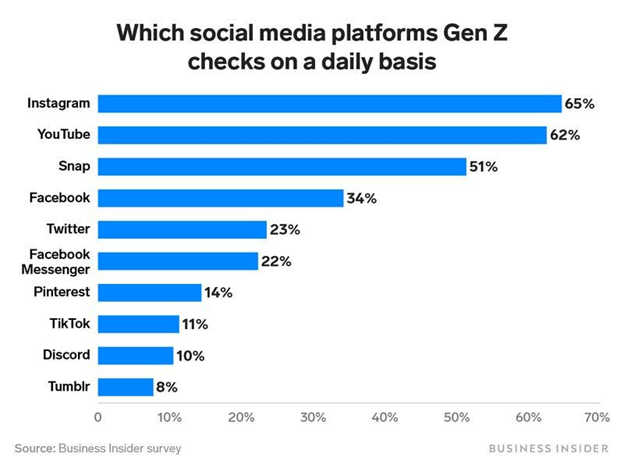 Creating an account on all social media networks won't be enough. You need to be active and post high-quality content. Because of that, it might be more efficient if you focus your efforts on one or two social media channels.
Gen Z needs the validation of social media that a brand is worthy of their attention.
2. Show Respect for Differences
America's Gen Z is expected to be very diverse. By the end of 2020, it is expected that over 50.2% of teens will identify as mixed-race or as part of an ethnic group.
Accepting and respecting differences in people is movement on a rise and you want to be a part of that change.
Brands all over the world are adapting their marketing campaigns to be more versatile and celebrate individuality. Take ASOS, a British online fashion and cosmetic retailer that is popular among teens and young adults all over the world. This brand features women of all size, color, and shape and offer diversity in terms of clothing's style.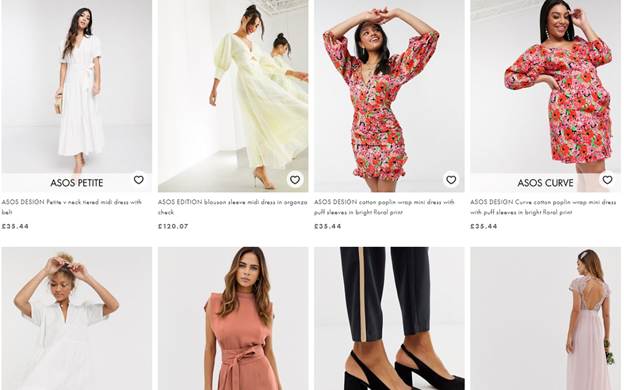 Show in your marketing campaigns that it's okay to be different. That is the message that Gen Z is also trying to spread across the world.
3. Create Video Content
The rising popularity of the TikTok social media app only proves how popular video content is among Generation Z. In fact, 41% of TikTok users are aged between 16 and 24.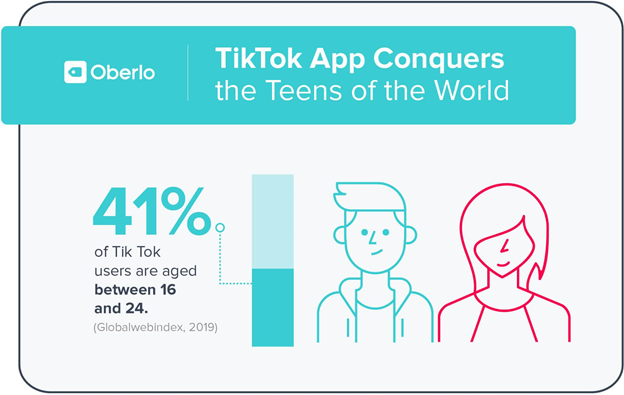 Video content is engaging and interactive. Therefore, it holds the users' attention longer.
Instead of opting for written text, try to present your thoughts in a video format. You'll increase the chances of attracting the attention of Gen Z. Additionally, they'll absorb the information more rapidly.
Brands are massively adopting the video trend. Just take Chipotle as an example. Chipotle has been actively using TikTok in their marketing strategy. They've been posting videos with music, memes, they've highlighted their menu items, and much more. It's sufficient to say that they now have more than 350,000 followers.
4. Collaborate with Influencers
A report by Google shows that 70% of teens see their favorite influencers as more relatable than traditional celebrities.
For Gen Z, influencers are more than wanna-be celebrities. They see them as their friends. Consequently, they trust their recommendations.
Teaming up with influencers can be a smart move for any brand that is trying to reach Gen Z.
The important step is to find an influencer who will be compatible with your brand. That is, the influencer's followers need to match your target audience. Customer research and an established review management system will help you identify the main pain points and values of your clients and understand if they match the ones of the influencer you're going to partner with.
Let's say that you are selling organic coffee. In that case, you should look for an influencer who is an advocate for organic food and drinks and is also a big coffee lover.
Micro-influencers are especially popular nowadays. They have a higher engagement and a close relationship with their followers. Knowing that you won't be surprised when you see brands like Cadbury collaborating with influencers like Jeff Ong who has only 23,000 followers.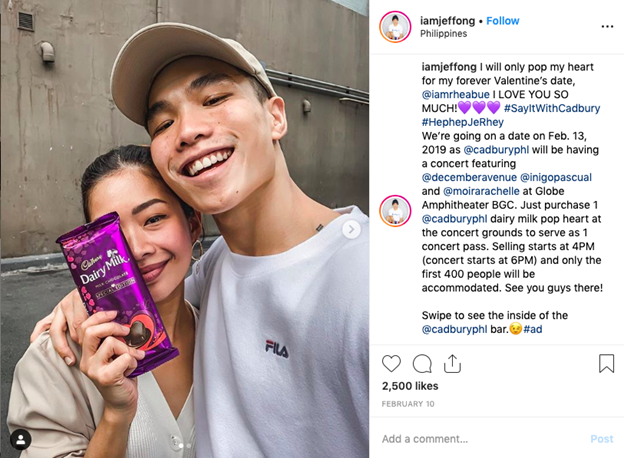 Partnering with an influencer whose preferences overlap with your brand will make your collaboration more authentic. Gen Z is used for sponsored ads and can easily see through fake posts.
Followers know the lifestyle of their favored influencers, as well as their likes and dislikes. If you try to collaborate with an influencer who isn't a true believer in your products, the campaign will be in vain.
5. Maximize the Personalization
There is no room for generic marketing when it comes to Gen Z. If you want to make an impact on them, you need to go the extra mile.
Personalization shows that the brand cares about their customers. Considering that teens have been bombarded with brand campaigns, their preference for personalization is understandable.
Not to mention that Gen Z is used for personalized offers. Just think about Netflix show recommendations or Spotify playlists.
Opt for different forms of personalization such as:
SMS (this will be a nice surprise as Gen Z is used to communicate over the internet).
Tailor-made lists.
Personalized product recommendations based on their browsing history.
Ask them directly for their opinions through surveys and polls.
A path to Gen Z's hearts is through personalization. Remember that.
6. Keep it Short and Authentic
Gen Z is famous for its short attention span that is a consequence of social media. You can lose Gen Z's attention faster than you say attention span.
This leads us to a simple conclusion – create quick and authentic content.
Besides being concise, it is important that you make original content. If the teens have seen something similar before, they will keep scrolling.
The quest for original content that is quickly absorbed has led many marketers to visuals. Innovative ways of using GIFs, memes, and funny pictures are what can be of great help.
For example, Stories (Instagram Stories, Snapchat posts, and Facebook Stories) are highly popular because of their fast-passing characteristics.
Getting a Gen Z teen to read a 5-minute read blog post is practically an impossible goal. That's why you should play it safe and keep it fun and fresh by adapting attractive visuals, gifs, and memes with the brand's personality.
7. Adapt to Mobile Devices
Gen Z is slowly becoming one with their mobile devices since you can hardly see them without a phone in their hand.
For marketers, this only means one thing – optimize everything for mobile devices.
Your website, e-commerce store, emails, and all other forms of interaction with users' needs to be mobile-friendly.
If a user comes across a distorted page because it's not optimized for mobile, they won't hesitate to click that X button as fast as they can.
You can also take advantage of mobile push notifications to instantly turn users' attention to you.
Final Thoughts
Gen Z is reshaping the marketers' strategies and inspiring creative marketing ideas. These proven tips might be just what you need to get the attention of Gen Z. Create a strong brand personality and apply the above-mentioned tips to win over your target audience.
Author Bio
Jessica Fender is a marketing consultant, blogger, and professional writer. Currently, she is collaborating with AllTopReviews, a website for best paper writing service reviews where Jessica is focused on creating innovative and customer-friendly strategies.
Like what you read?
Apply it in practice with Sender.net - the most cost-effective email marketing solution in the market.
Try Sender for free