Profit from your knowledge
Apply email and SMS marketing strategies you already know to see the best results with Sender. It's free. It's easy.
Get Started For Free
Here's a common problem new and local businesses face. They don't have money, but they need to market.
What can they do?
Instead of focusing on expensive marketing methods, new businesses can concentrate on cross-promotion.
Cross-promotion helps companies access new audiences without the cost of creating it themselves. And if there's enough mutual brand affinity, it's a win-win for both firms, and neither business pays the other.
Partnerize shares that 54% of companies stated that partnerships generate more than 20% of total company revenue. So when you understand cross-promotion, you'll be able to diversify your business's marketing efforts and boost product sales.
That said, here's what you'll learn:
What Is Cross-Promotion?
How to Get Started With Your Cross-Promotion Campaign
How to Find Partner Companies for Cross-Promotion
Cross-Promotion Ideas
5 Examples of Cross-Promotion
What is Cross-Promotion?
Cross-promotion involves collaborating with other brands to promote each other's products to increase customer bases and sales.
Cross-promoting brands rarely charge advertising fees since each party benefits from the other's advertising efforts.
For instance, if you offer consulting services for online business owners, you can advise them to hire a graphic designer who's your cross-promoting partner to design their advertising visuals. The graphic designer will also refer business clients to you for consulting services.
It's a win-win for both of you, and apart from signing a document and a quick conversation, it doesn't require much effort.
How to Get Started With Your Cross-Promotion Campaign
You can tap into an already established audience and potentially get more qualified leads by cross-promoting with a business. Done well, it can build your brand by creating a strategic alliance with another company.
That said, here are three steps to follow if you want to succeed in your cross-promotion campaign:
Identify and set your goals: Setting goals will enable you to properly layout the objectives you'll need to achieve and establish the key performance indicators (KPIs) you should monitor.
Choose the right partner: Go for brands that don't compete with you. Also, ensure that the brand shares your values and has the same marketing message. Finally, keep in mind that the business's reputation you want to partner with matters a lot.
Select channels that work for you: Decide which social media platform is the best for achieving specific goals. Determine what works well for your services or products. For example, YouTube can be more effective for video promotion, while your blog can be superb for how-to guides.
How to Find Partner Companies for Cross-Promotion
When looking for a cross-promotion partner, there are many factors to consider.
For example, let's take a look at Sender's blog.
We write about email marketing, SMS marketing, digital marketing, and lead generation to reach our target audience with valuable content. In addition, we target businesses that use email automation to generate sales and marketing leads.
Which brands can we reach out to for collaboration?
We can cross-promote with CRMs since our target audience probably uses those tools alongside Sender.
On the other hand, we don't write about auditing software, although our clients regularly run audits. So, we can't collaborate with those tools since auditing doesn't fall in the sales or marketing categories.
When looking for cross-promotion partners, answer these questions:
Whom do I want to attract with this partnership?
What do I want to achieve in this collaboration?
What value can I give to my new audience?
What advantages can my partner give to my audience?
Once you answer these questions, you'll be confident about whom to contact and persuade to cross-promote with you.
Cross-Promotion Ideas
You can collaborate with a company in many ways. When you implement cross-promotion correctly, your partnership will be mutually beneficial.
That said, let's explore the most popular strategies:
Email Marketing
According to McKinsey & Company, email is one of the most effective ways to gain customers. You can use email marketing to make personalized offers, nurture prospects, inform subscribers about upcoming events, and promote partner companies.
With our email automation software, you can create newsletters without coding knowledge or technical skills. You can use ready email templates, segmentation, personalization, and other tools to reach your audience.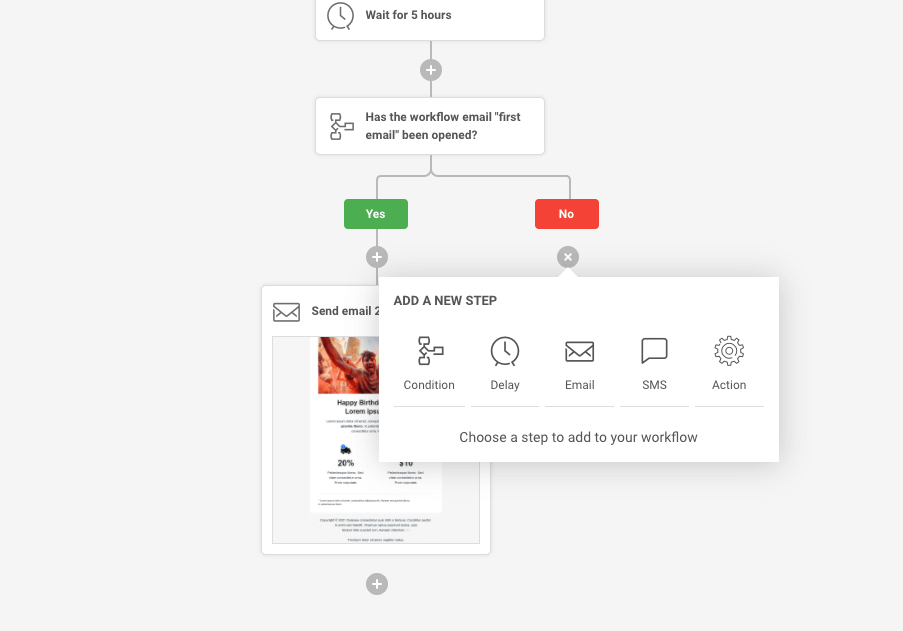 Influencer Posts
An influencer can promote your product by creating a video or post and sharing it on various platforms such as Facebook or Instagram. Since 63% of consumers believe in what influencers say about a brand rather than what the brand says about itself, an influencer partnership can be ideal for boosting your sales and brand awareness.
Promotional Videos
Cross-promotion campaigns can sometimes involve creating videos for your target audience. Video highlights the benefits of both businesses and showcases the products or services from every angle.
Giveaways and Contests
By adding giveaways to your campaign, you show off your products, generate more leads, make your customers more active, and show that you appreciate and care about them. Tailwindapp shares that an Instagram giveaway can enable you to grow your followers 70% faster in three months than if you didn't host a giveaway at all.
5 Examples of Cross-Promotion
Spotify & Uber
Image source: Spotify & Uber
Spotify and Uber's collaboration raised awareness, increased recognition, and widened their audiences.
This partnership allowed Spotify Premium users to listen to music from the playlist in the Uber driver's vehicle. As a result, Uber users were keen on paying for Spotify Premium accounts, and Spotify users booked rides from Uber.
Apple Watch & Nike
Image source: Apple & Nike
Nike and Apple collaborated to create the Apple Watch Nike for their customers. The partner companies said the watch, combined with the Nike Run Club app, would be an excellent product for runners.
Both companies put information and visuals that demonstrated the product on their websites. As a result, Apple promoted Nike by mentioning the Nike Run Club app and Nike Twilight Mode available on the new watch.
Nestle's KitKat & Google's Android
Image source: Nestle
Google partnered with Nestle to release an Android version called KitKat.
The two companies didn't pay each other, but there was a significant promotional element. Fifty million KitKat bars in 19 countries featured prominent Android branding and offered consumers the chance to win Google Play gift cards and a Nexus 7 tablet.
As a result, there were over one billion Android activations and nearly 4,000 retweets.
Adidas & IVY PARK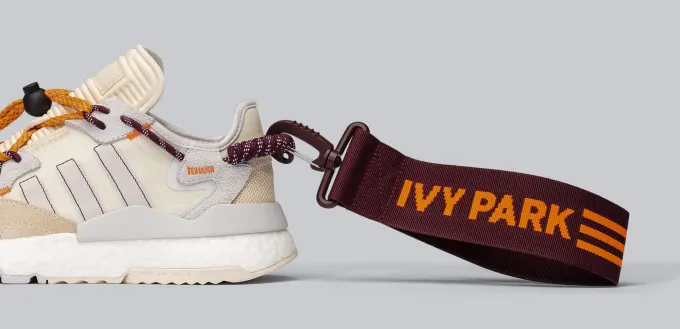 Image source: Adidas & IVY PARK
The collaboration between these two companies produced superb results.
IVY PARK and Adidas are ideal partners since IVY PARK focuses on clothes whereas Adidas sells sneakers.
Beyonce is their brand ambassador and influencer. She influences buying decisions and raises brand awareness among her social media followers.
General Motors and Girls Who Code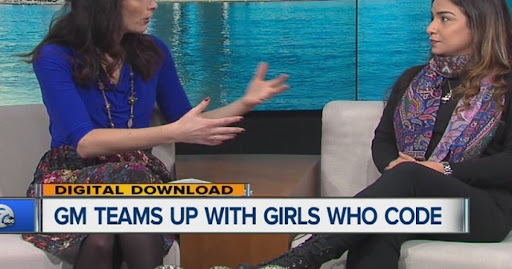 Image source: Wxyz
General Motors (GM) collaborated with the non-profit organization Girls Who Code. That gave GM access to a group of highly talented recruits, while Girls Who Code got credibility and access to GM's global audience.
Start Your Cross-Promotion Campaign Today
There you have it. When done right, cross-promotion can benefit two or more companies in many ways, including:
Increased sales;
Audience growth;
Increased brand awareness;
Lower advertising costs.
However, it's critical to pick the right partner.
Choose a reliable brand that's not your competitor since the most successful collaborations happen when products or services are complementary.
If you're looking for a powerful solution for moving your marketing means to the next level, consider Sender. In-built tools make it a breeze to quickly and efficiently build emails and nourish marketing campaigns with a complete arsenal of powerful features.
Multichannel automation, which combines email + SMS channels, is a great way to create compelling customer journeys and effective campaigns.
Try out the FREE Forever plan that allows you to send out a maximum of 15,000 emails to a maximum of 2,500 contacts every month! For a lifetime, yes!
Also read: