30,000+ brands grow with Sender
Join them and unlock the simple way of skyrocketting your sales through email marketing.
Get Started For Free
One of the best ways to offer value and engage with your subscribers is through email newsletters. Today, email newsletters range from small-scale personal notes to massive automated campaigns.
Regardless of where your email marketing operation falls, there are many email marketing software that makes it easy to send professional-looking emails to thousands of recipients.
With the best newsletter software, you can keep your contacts engaged, establish your brand authority, and ultimately convert more leads into customers. However, not every newsletter software offers the same features.
In this blog, let's look at the best email newsletter software and see how it can help you increase your marketing effectiveness. So, let's begin.
What to Look for in an Email Newsletter Service?
With email marketing becoming so relevant for generating leads and driving traffic, you can hardly ignore it. But which email marketing tool to choose to start email marketing?
Here are five factors to help you make the right decision:
Feature-richness: To become successful at email marketing, you'll have to try and test a lot of strategies. So, it's always good to pick a solution that offers several features to align with your strategy shifts. A good email newsletter service has many robust features for newsletter management, conducting A/B tests, segmenting audiences, etc.
Affordability: Most email marketing platforms providers claim to be the cheapest and most affordable but soon get costly as your list grows. Be cautious; check out their plan limits and restrictions before you pay for the service. Test out a provider that offers an unrestricted free tier and start paying as you grow.
Segmentation Capabilities: As you grow, you'll want to personalize your newsletters to increase engagement. You'll save a lot of time picking an email service provider with segmentation capabilities. Better go with a solution that provides advanced segmentation capabilities based on demographics, interests, online behavior, etc.
Good Deliverability: Most emails from a substandard service will likely land in the spam folder. You don't want that with your newsletters. Make sure to pick a solution that promises solid deliverability. This is crucial today as you would be wasting many resources if your emails don't land in your subscriber's inbox.
Ease of Use: A good email service should be simple to use. It should provide a user-friendly interface that lets you add and manage lists, send messages, create email templates, and view analytics. Pick a solution that allows you to manage everything from a single dashboard.
Email Newsletter Software: Overall Comparison
Are you in a hurry to pick the best email newsletter software and find out how to send out a newsletter? Here's a quick comparison of the best newsletter solutions mentioned in the blog by user reviews on Capterra. Compare at a glance and pick the best one:
| | | | | | | |
| --- | --- | --- | --- | --- | --- | --- |
| | Free Plan | Ease of Use | Customer Service | Features | Value for Money | Overall |
| Sender | Yes | 4.6 (winner) | 4.9 (winner) | 4.4 (draw) | 4.8 (winner) | 4.6 |
| MailChimp | Yes | 4.4 | 4.2 | 4.4 (draw) | 4.4 (draw) | 4.5 |
| SendInBlue | Yes | 4.5 (draw) | 4.5 (draw) | 4.4 | 4.5 | 4.5 |
| Campaign Monitor | Free Trial | 4.5 (draw) | 4.5 (draw) | 4.3 | 4.4 (draw) | 4.6 |
| HubSpot | Yes | 4.3 | 4.4 | 4.4 (draw) | 4.2 | 4.5 |
| Constant Contact | Free Trial | 4.3 | 4.2 | 4.1 | 4.1 | 4.3 |
| GetResponse | Yes | 4 | 4.1 | 4.1 | 4 | 4.2 |
| Active Campaign | Free Trial | 4.2 | 4.5 (draw) | 4.5 | 4.4 (draw) | 4.6 |
| Adobe Campaign | NA | 3.9 | 4 | 4.4 | 4 | 4.4 |
Source: Capterra
Best Email Newsletter Platforms: Extensive Overview
Want an in-depth insight into the best application for email newsletters? We've compiled a list of the most popular online programs and tools to help you quickly create and send newsletters. All the services in the list are tried and tested for email deliverability and come with several exciting features. So, let's have a look at the best email newsletter tools, one by one:
1. Sender — Best Email Marketing Tool for Newsletter Designs 
Sender is the secret weapon for leveling up your marketing game. It is the best email marketing service that helps you create beautiful newsletters without any HTML knowledge. Just drag and drop image, product blocks, and text blocks to create beautiful newsletters quickly.
Best for
Ecommerce owners looking for an easy way to launch newsletters;
Bloggers planning to grow their email lists;
B2B SaaS companies keen on automating their marketing funnels for conversions;
Marketing agencies looking to build advanced funnels.

Sender's drag-and-drop newsletter builder makes creating and personalizing emails a breeze. Pick a template and spice it up with images, videos, and text—no HTML skills needed.
Plus, you can tailor each email for individual recipients by using custom fields inside your email. This makes your message hit home and your impact even bigger. You can even segment your email lists based on interests, location, and online activity, which will further boost your personalization initiatives. It's like having a dedicated personalization assistant for all your emails!

With Sender, you can peek into how your emails perform and who's really engaging. Plus, its analytics tools help you paint a vivid picture of your buyer personas so your future emails hit the mark. This makes it a top pick for anyone serious about email marketing – ecommerce companies, marketing agencies, and small businesses.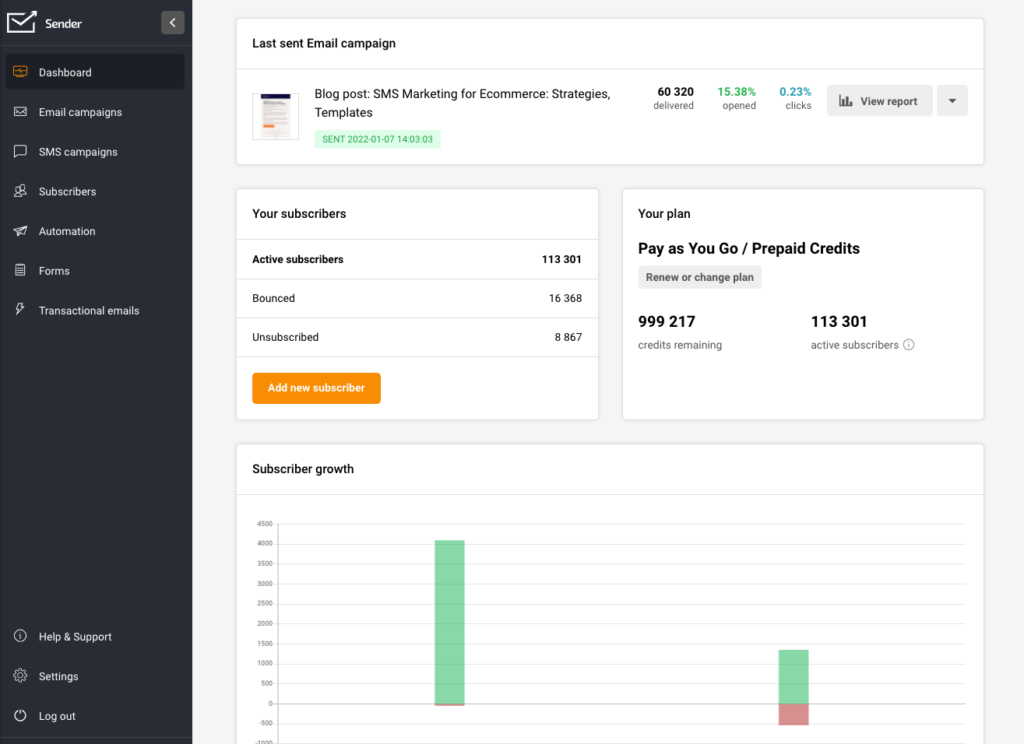 It even helps you create accurate buyer profiles based on your recipients' actions, allowing you to optimize your current email strategy and craft compelling offers.
Sender's Features
Sender is the only newsletter tool in this list with exclusive features like extensive email automation available even for free users. Some more exclusive features include:
Full email & SMS automation with elaborate workflow builder and behavioral personalization;
Unbeatable pricing plans designed to help you succeed without making a dent in your pocket;
Premade email templates library along with HTML email templates support to help you create stunning email newsletters;
Drag-and-drop newsletter builder to help you launch a newsletter quickly;
Newsletter signup and pop-up form creator to help you capture interested leads;
Real-time reporting and analytics to track critical metrics.
Sender's Pricing
Thinking about the cost of using Sender for email marketing? Here's a quick peek at how Sender's pricing can fit your budget.
Free plan with unrestricted access for up to 2,500 subscribers;
The premium plan starts at $8.33 per month;
Unrestricted access to all the features, including automation for free users.
---
2. Mailchimp — Best Email Marketing Software for Newsletter Templates
Mailchimp is a popular email marketing software ideal for medium-sized businesses and eCommerce stores. Their free plan has basic email marketing features such as a marketing calendar and email creation, which are ideal for starting a newsletter.
Best for
Small businesses wanting to start a newsletter;
Aspiring newsletter creators;
Social media influencers.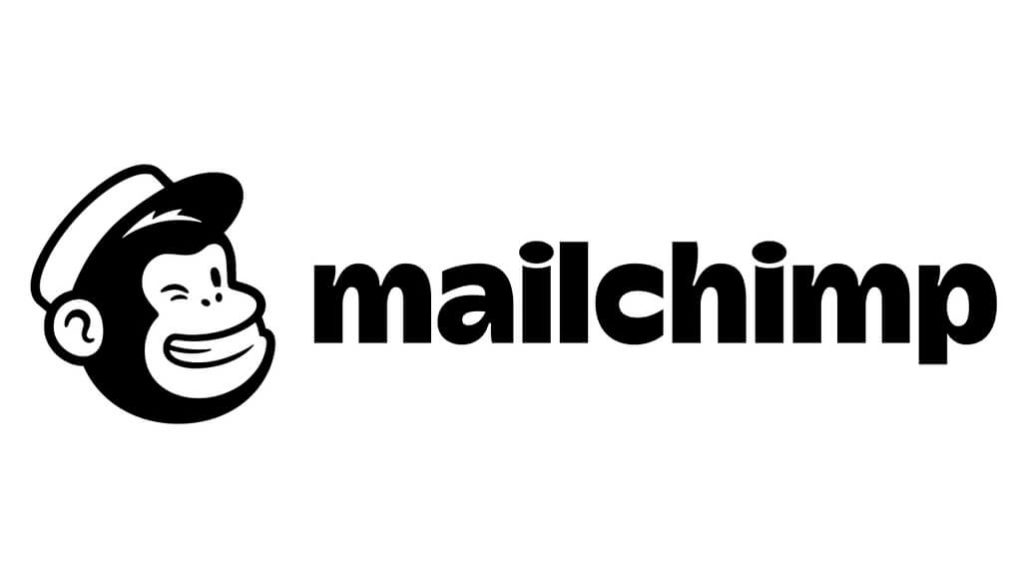 What makes Mailchimp an excellent email newsletter tool is its smart recommendations feature, which offers valuable audience insights to optimize your email marketing efforts.
Mailchimp integrates with WordPress, WooCommerce, Salesforce, Email Studio, Canva, and Wix, making it an easy platform for you to set up and run email campaigns.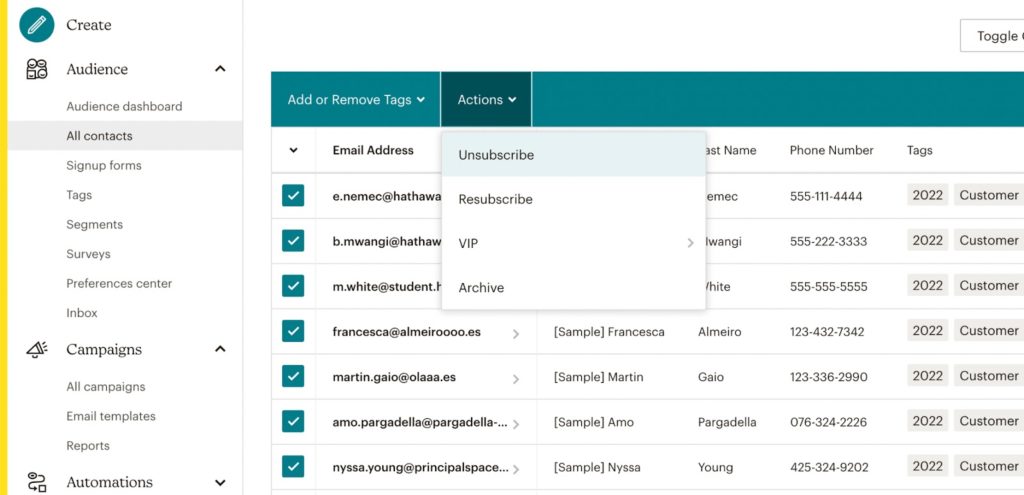 Mailchimp's Features
Create and send customized email campaigns.
Create targeted, triggered email campaigns with automation features.
Detailed analytics and reporting to track campaign performance.
Customizable landing pages to track campaign performance.
Integrates with various third-party apps and services.
Pricing
Whether you're on a budget or willing to splurge, here's what you need to know about Mailchimp's pricing plans and free tier:
Paid plan: Starts from $9.36 monthly for 500 subscribers and 5000 emails per month. This starter plan has an email newsletter builder (without HTML), basic segmentation and reporting (without demographic information and other things), and email automation (without already pre-made workflows).
Free plan: Free plan supports up to 500 subscribers and allows 2500 email sends per month
---
3. ActiveCampaign — Best Newsletter Software for B2C
ActiveCampaign is a powerful newsletter and email marketing service that combines the power of email, automation, CRM, social media, and other marketing assets on a single platform.
Best for
Bloggers/influencers growing email list
Small businesses building omnichannel campaign
Enterprises setting up advanced lead nurturing funnels

ActiveCampaign is designed to target users across every stage of the customer journey. With features like a powerful drag-and-drop builder, marketing automation builder, AI-based predictive sender, email segmentation, lead scoring, etc., it's an amazing solution for startups looking to grow fast using email.
With its automation features, you can create amazing newsletters, campaigns, and promotions that can be scheduled to be sent at the right time.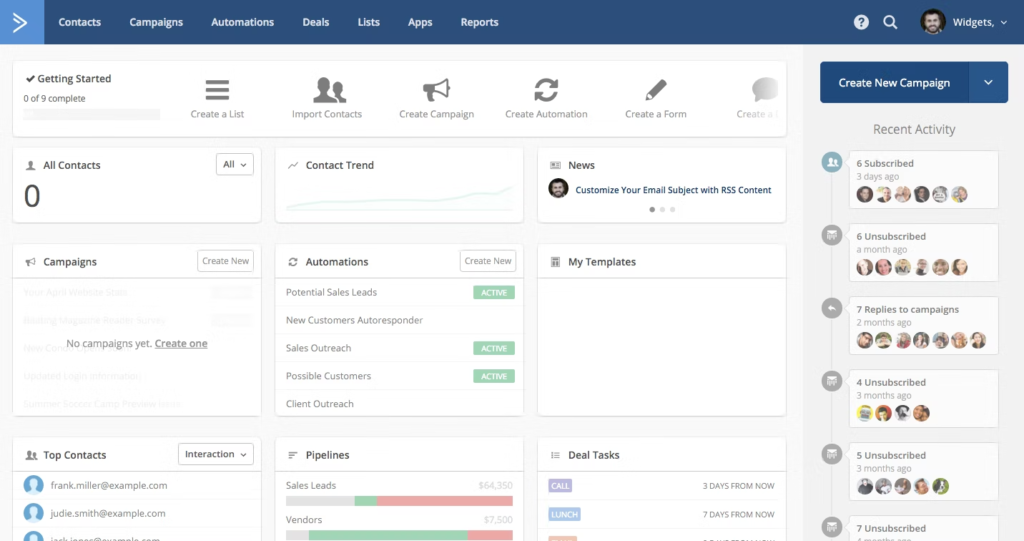 ActiveCampaign's Features
Supports omnichannel campaigns across social media, email, and SMS;
Customized landing page builder with a vast library of templates;
Triggered and targeted email campaign automation;
Advanced audience segmentation for deep personalization;
Deep reporting and analytics with integrations to Google analytics.
Pricing
Thinking of trying ActiveCampaign? Here's how ActiveCampaign's pricing works:
Paid Plan: Starts at $9 per month for 500 subscribers. Has limitations with respect to custom branding and no option to set up elaborate automation like abandoned cart email campaigns.
Free Plan: Free trial account available with restrictions on feature usage.
---
4. Keap – Best Drag and Drop Newsletter Software
Keap offers a user-friendly platform that's not just about sending emails. It's a comprehensive solution designed to automate your sales and marketing efforts.
Best for
Small businesses looking for an all-in-one solution;
Coaches and consultants aiming to automate client management;
Ecommerce stores that need to streamline customer interactions;
Marketing agencies requiring robust automation features.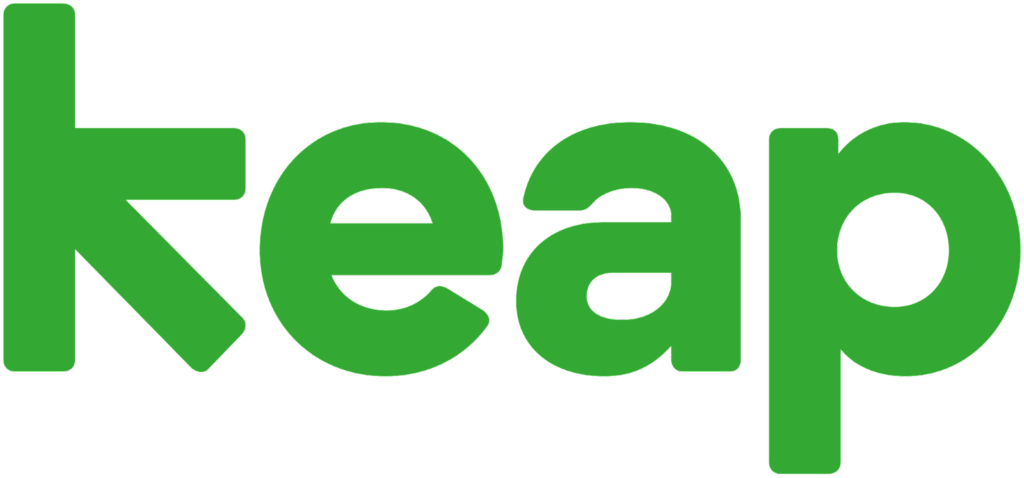 Keap is a dynamic tool offering much more than just email marketing. Its CRM capabilities allow you to manage your customer list effectively, segment your audience, and use marketing automation flows.
The platform's sales automation features enable you to automatically set up processes to move leads through the sales funnel. Its versatility sets Keap apart; it's not just an email tool but a complete business solution.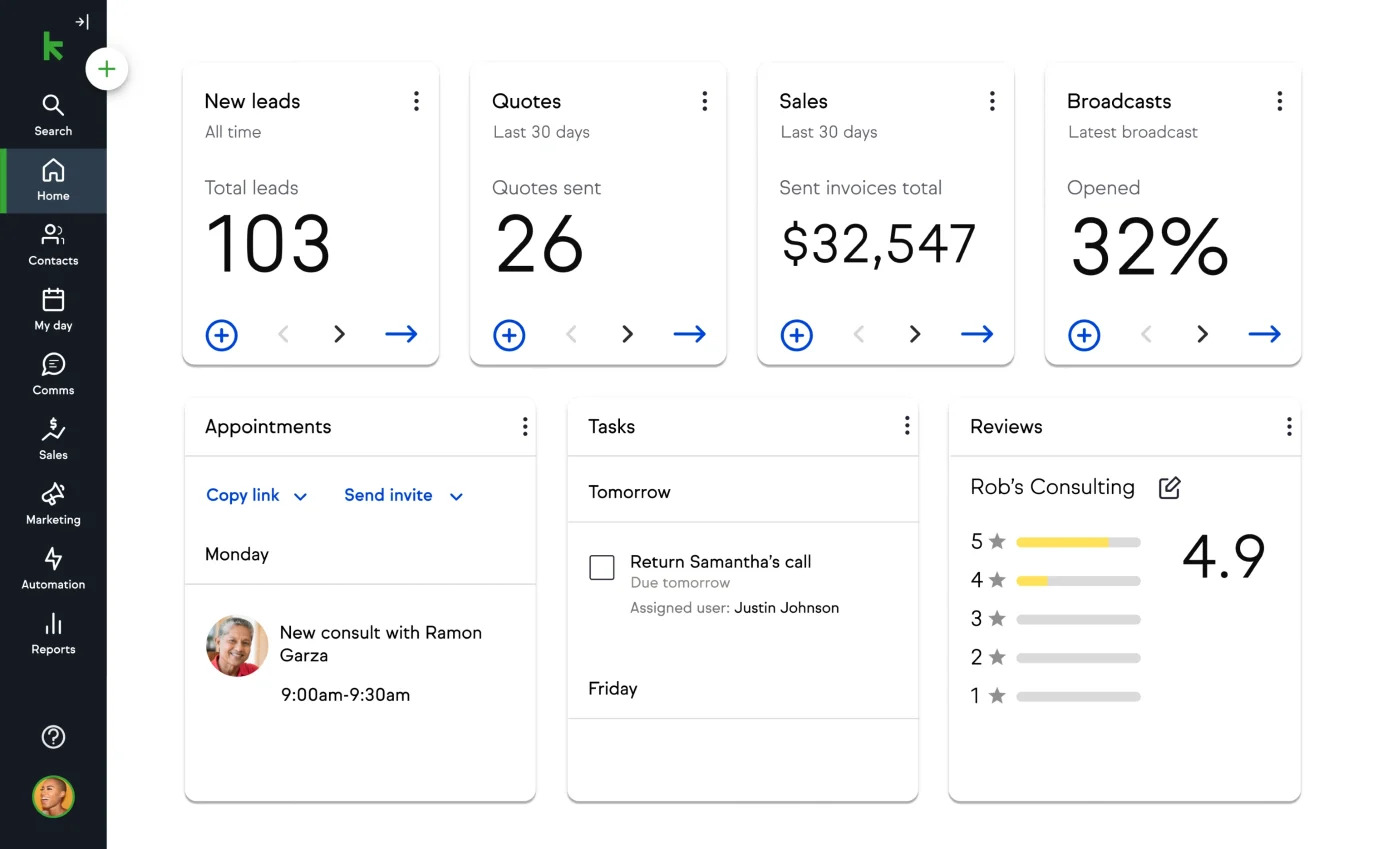 Keap's Features
Keap is a powerhouse of features designed to make your life easier. Here are some important features:
Marketing automation for timely follow-ups;
Lead capture to collect data effectively;
Sales automation to streamline your sales process;
Reporting dashboard to track your business progress.
Pricing
Looking to get the most bang for your buck? Here's how Keep's pricing plans stack up.
Free plan. A basic 14-day free plan with limited features, perfect for trying out the platform;
Paid plan. Starting at $159/month for up to 1,500 subscribers with the full suite of features designed to scale your business.
---
5. HubSpot — Best Email Marketing Service for Large Businesses
HubSpot is the best-known newsletter tool for large businesses, SaaS, B2B startups, human internal company newsletters, affiliates, and all businesses looking for a CRM to nurture inbound leads automatically.
Best for
Businesses looking to nurture leads via email;
Companies and startups looking to set up advanced marketing automation campaigns.
B2B SaaS advanced sales funnels

Whether you want to send thank you emails after purchase, kickback emails, or promote current campaigns, HubSpot email marketing tool can do that. One of the best features of HubSpot's email newsletter service is its ease of use. It has a handy drag-and-drop editor with ready-made templates to get you up and running immediately.
HubSpot has native integration with other HubSpot tools and all major marketing suites. It has an excellent ecosystem for third-party applications and software.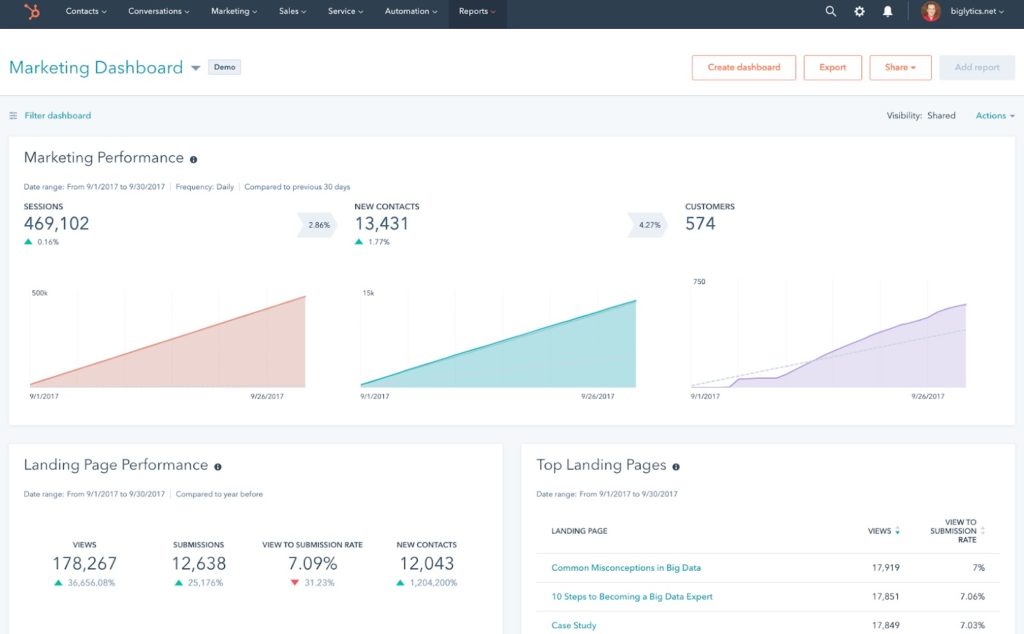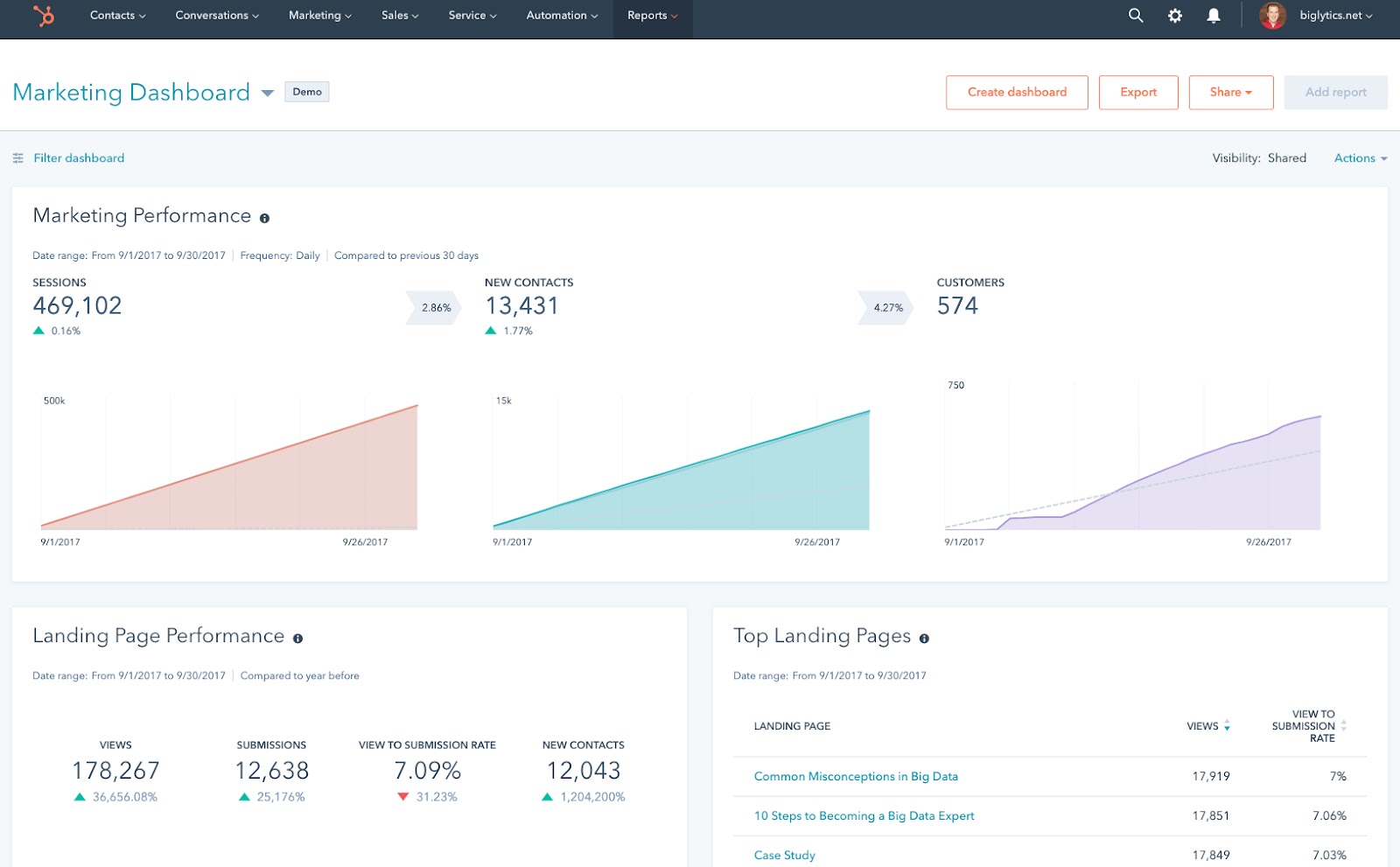 HubSpot's Features
CRM marketing automation;
Already pre-made drip campaign sequences;
Landing pages for lead generation;
Easy email content management;
Email list-building tools.
Pricing
HubSpot has a steep pricing model that might not be suitable for everyone. Here's what you need to know about HubSpot's range of pricing options:
Paid plan: Starts from $45/month for 1000 contacts. The starter plan has lots of limits and feature restrictions on advanced features like dynamic personalization, campaign management, and email automation, especially on demographics and behavioral triggers.
Free plan: A free 14-day trial is also available with restrictions and limitations on usage.
---
6. Constant Contact — Best Newsletter Making Solution for Nonprofits
Constant Contact is an excellent email newsletter service for nonprofit organizations, schools, and churches. The platform has a simple layout that's ideal for new email marketers. The newsletter software also has a collection of basic and elaborate email templates.
Best for
Nonprofits nurturing donors/patrons
Schools engaging parents
Churches starting Christian campaigns
Small businesses that need no-fuss newsletter platform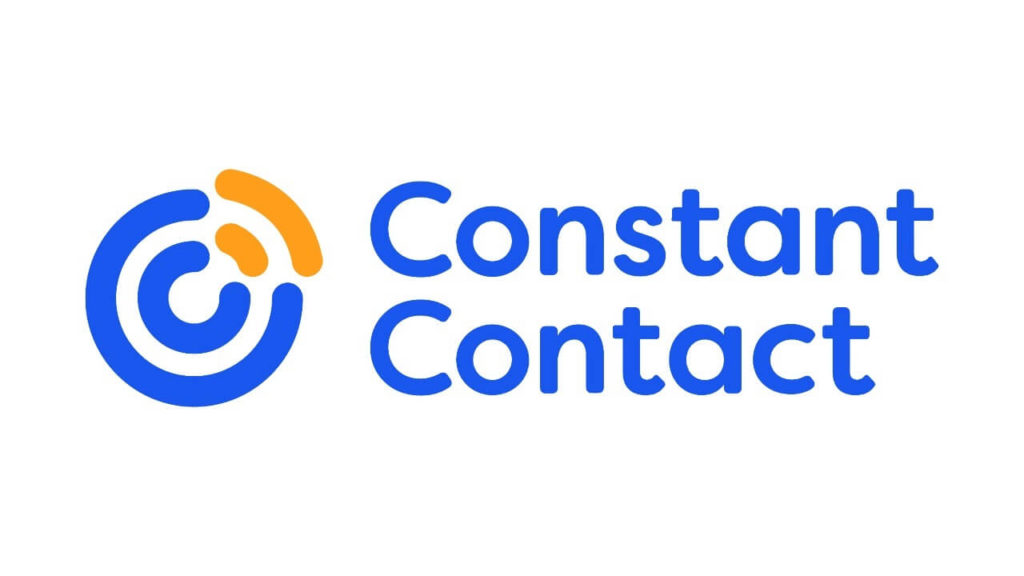 You can create a branded email from scratch using the software's advanced drag-and-drop email builder. While Constant Contact offers list segmentation and autoresponders, the lack of options like dynamic content and automation, especially in lower plans, can be a deal-breaker. The newsletter service fully integrates with WordPress, Shopify, and Salesforce.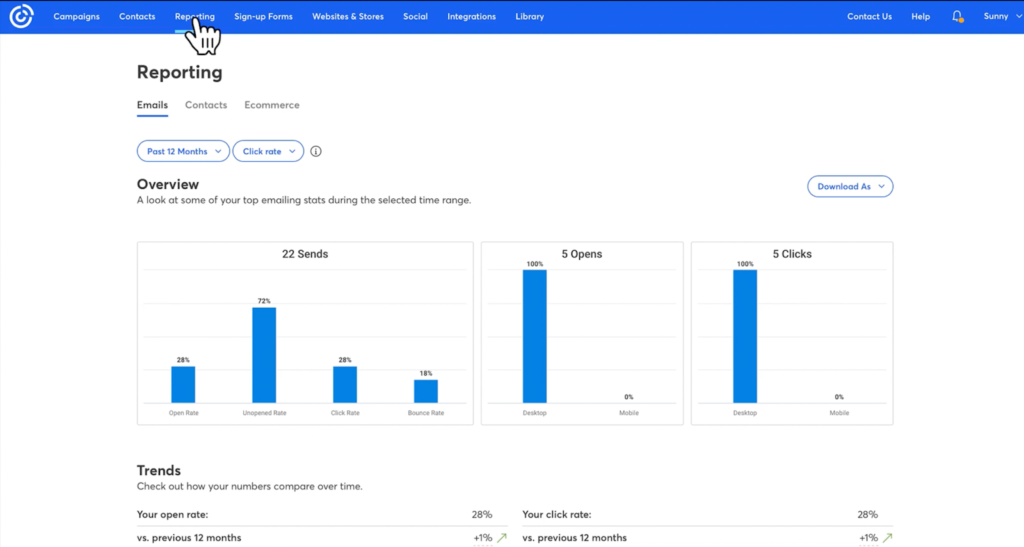 Constant Contact's Features
Triggered email automation;
Pre-made automation workflows and funnels;
Bulk newsletter sending;
Interactive emails;
Advanced email marketing metrics analysis.
Pricing
Whether you're a small business or scaling up, here's a glance at Constant Contact's pricing spectrum.
Paid plan: $9.99 per month for up to 500 contacts. The starter plan includes almost all email marketing features but lacks integrations, dynamic content, and minimal automation.
Free Plan: Free 60-day trial available with limits and feature restrictions.
---
7. GetResponse — Best Newsletter Service for Events
GetResponse is one of the oldest email newsletter software. The platform's features and optimization tools are ideal for online event planners, webinar organizers, hotels, and travel agencies.
Best for
Event marketers increasing event engagement
B2B SaaS startups hosting events/building email list
Content creators regularly hosting events/webinars
Hospitality startups fostering customer relationships

It's an excellent newsletter service because of its easy-to-use email editor and wide range of functionalities. The software also offers a flexible email automation builder to nurture leads on autopilot by designing automated workflows quickly.
One of its best features is the target contact list management capabilities, allowing you to segment your audience based on actions such as website activity and lead scores.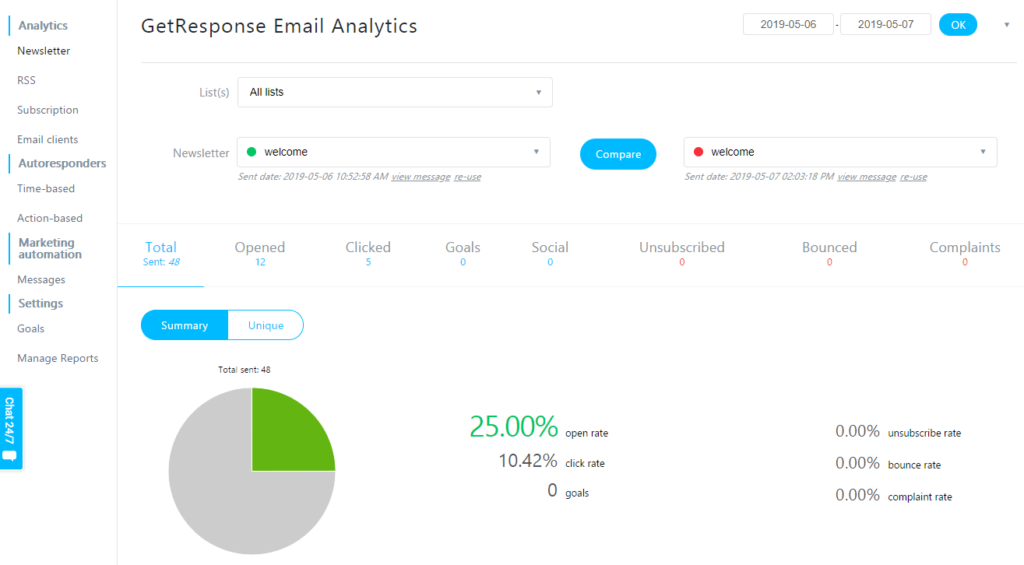 GetResponse's Features
Automated lead generation
Email broadcasting tool
Email marketing planner
Double opt-in and opt-out features
Unlimited autoresponder
Pricing
On a budget or ready to invest? GetResponse has different pricing plans to match your needs. Here are the details:
Paid plan: Starts from $15.58 monthly for up to 1000 contacts. The starter plan gives you advanced email campaigns but limits essential automation features such as drip campaigns and follow-ups on major triggers like click-throughs, open rates, and abandoned carts.
Free plan: Free trial account for up to 500 contacts with limits and restrictions.
---
8. AWeber – Best Email Newsletter Platform for Marketers
AWeber is a great email marketing tool to help you automate your marketing efforts. It is a preferred choice for marketers and businesses looking for advanced analytics.
Best for
Small to medium-sized businesses;
Bloggers and content creators;
E-commerce stores;
Marketers looking for automation.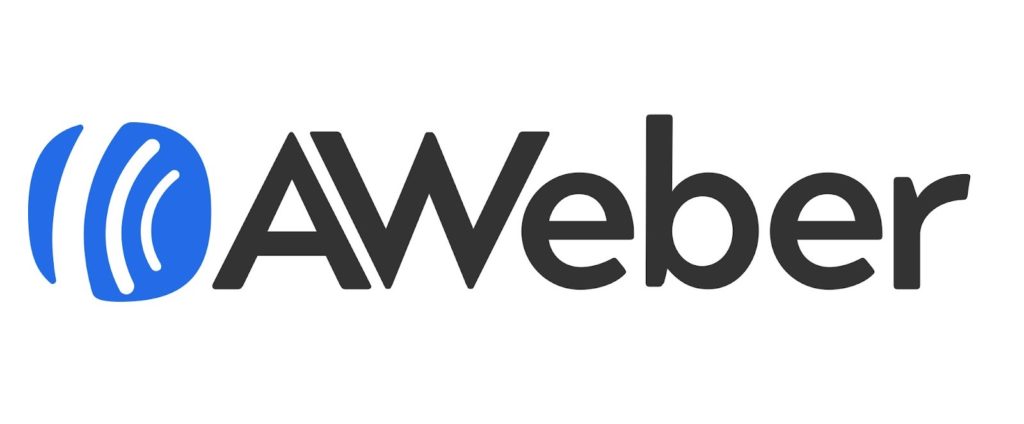 With a focus on ease of use and deliverability, Aweber offers a range of features to get the job done efficiently and effectively. You can design emails using the drag-and-drop editor, create your own email templates, automate email marketing, and lots more.
Plus, if you're stuck on what to write, the AI Writing Assistant within Aweber helps you create the email copy. So, Whether you're just starting out or looking to level up your email marketing, AWeber can be a great companion.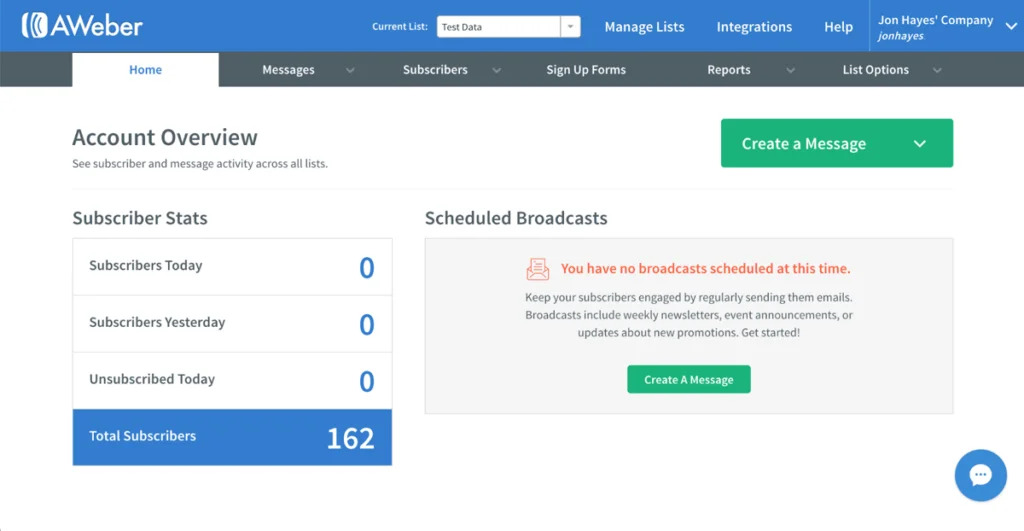 AWeber's Features
AWeber is an email marketing platform that offers useful features such as:
Email automation;
Landing page builder;
AI writing assistant;
Web push notifications;
Dynamic content & segmentation.
AWeber's Pricing
AWeber offers both free and paid plans to suit different needs. The pricing is flexible and designed to grow with your business.
Free Plan: Limited to 500 subscribers with basic features, templates, and support;
Paid Plan: Starts at $12.50/month with unlimited subscribers, 1 email list, and 3 landing pages.
---
9. Adobe Campaign — Best Program To Create Newsletters
Adobe Campaign is a powerful email marketing suite designed for large-scale businesses and indie creators. It helps you set up an engaging newsletter and nurture leads at every stage of the sales and marketing funnel.
Best For
Large-scale businesses and enterprises;
Successful eCommerce with a large email list;
Enterprise clients looking to build advanced nurturing funnels for sales & marketing leads.

Adobe Campaign helps you target customers across various mediums like email and SMS with the help of dynamic campaigns. With rich features like advanced journey builder and dynamic customer profiles, businesses can take control of their marketing effectiveness.
Also, an interesting feature of Adobe is the support for offline channels like calls and direct mail, which makes it a powerful solution for a business or a maker looking to nurture & engage customers through unconventional ways.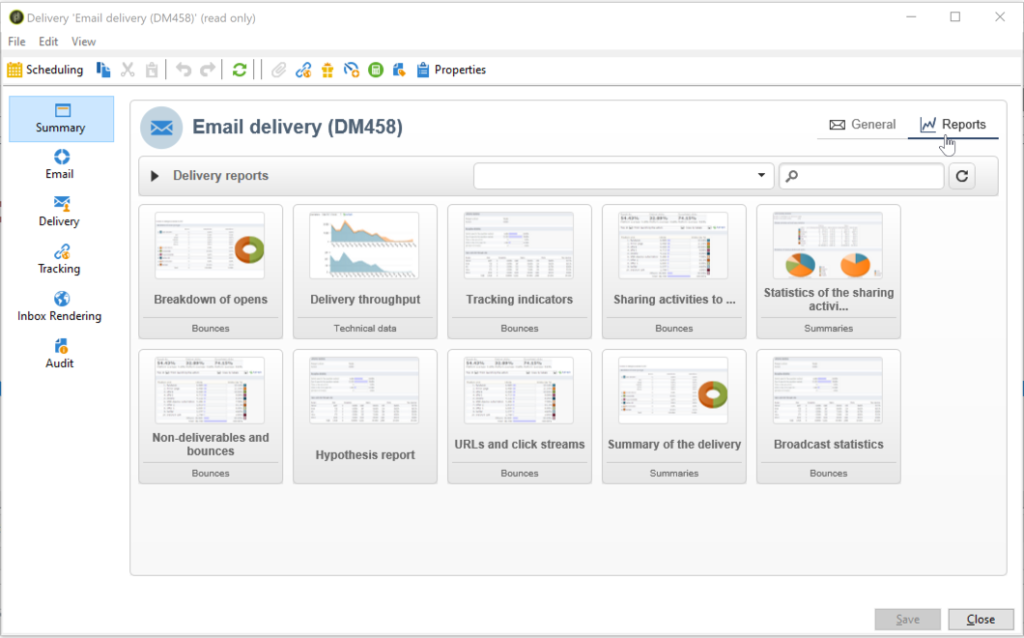 Adobe Campaign's Features
Advanced drag-and-drop email builder for creating responsive emails;
Dynamic content for the creation of personalizing emails;
Triggered emails for automated remarketing campaigns;
Central dashboard for customer data management.
Pricing
For those considering Adobe Campaign, here's an insight on Adobe Campaign's premium pricing. They've got a paid plan with pricing info available on request from the Adobe Campaign pricing page.
---
10. Campaign Monitor — Best Newsletter Software with Subscribers List Building
Campaign Monitor is one of the best newsletter tools for publications, bloggers, restaurants, and technology companies. The platform has a variety of email templates, a user-friendly interface, and an easy-to-use email editor that helps you create stunning newsletters.
Best for
Bloggers starting email newsletters
Restaurants/food influencers growing email list
Tech companies nurturing an email list

The newsletter service also offers social media management and newsletter automation features that let you create drip email campaigns. It also provides a landing page builder and sign-up forms to increase your lead-generation efforts. Campaign Monitor integrates with major platforms like WooCommerce, Magneto, Shopify, Salesforce, and Drupal.
Campaign Monitor's Features
Smart segmentation;
Reporting and performance tracking;
RSS feed triggers;
Personalized marketing automation;
Lead generation tools.
Pricing
Whether you're thinking of using CampaignMonitor for taking your email marketing to the next level, or planning to test it out first, here's what you should know about Campaign Monitor's pricing plans:
Paid plan: Starts from $9/month for up to 500 subscribers and 2500 email sends per month. It includes all email marketing features — newsletter maker, signup forms and pop-ups, reporting, and more.
Free plan: Free plan with a restriction of sending emails to just 5 subscribers.
Best Free Newsletter Software
You've seen all the best newsletter software along with their cost. But you might want to try out some before committing to a paid plan. Here are three free newsletter software that you should try if you're thinking of starting out a newsletter but don't want to invest money into the ordeal: 
Mailjet – Free Newsletter Software for Beginners  
If you're just dipping your toes into the world of email marketing, Mailjet is a great place to start. Known for its user-friendly interface and robust free plan, it's a go-to for those who are new to the game.
Best For
Small business owners with a massive email/contact list;
Email marketing beginners looking to learn the basics of marketing automation;
Business teams that require real-time collaboration for project execution.

The platform offers a range of features that make it easy for beginners to create, send, and track email campaigns without breaking the bank. It also supports real-time collaboration, allowing teams to work together seamlessly.
You can start with the free plan to send 6000 monthly emails and store unlimited contacts. As your needs evolve, you can upgrade to more advanced features. This makes it a cost-effective solution for businesses at any stage.
---
Brevo (Formerly Sendinblue) — Free Newsletter Platform with Unlimited Email Contacts
Brevo was formerly known as Sendinblue and offers a newsletter service with multiple useful features. Marketing automation, email newsletter creation, and extra features such as customer relationship management, shared inbox, and landing page creation make it a decent solution to start your email marketing efforts.
Best For
Business owners with large email list;
Ecommerce store owners who are planning to go big on an omnichannel strategy;
Small teams with requiring a CRM solution along with email marketing automation.

It has a generous free plan that allows you to store unlimited contacts. However, Brevo restricts the number of emails you can send daily to 300 emails per day.
If you're fine with the daily restriction and limited availability of automation and lead nurturing features, you can choose to go with Brevo.
---
Convertkit – Best Newsletter Program Marketing for SMB
ConvertKit is the ultimate marketing hub for small business owners and creators. It's designed to help you grow your audience using stunning landing pages and sign-up forms.
Best For
Creators, artists, and digital nomads looking to build an audience;
Small business owners desiring to start an email newsletter on a limited budget;
Business owners and coaches who have a decent social media following.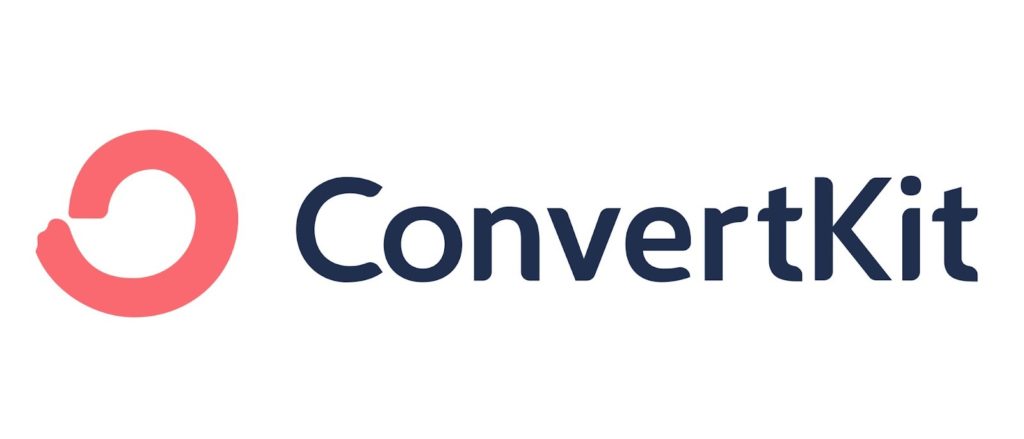 The intuitive email editor and powerful sales funnels make automating your marketing a breeze. But it's not just about growing your list; ConvertKit also offers features to help you sell digital products and subscriptions, saving you big on transaction fees.
This platform offers a comprehensive suite of tools to grow and monetize your audience even on the free plan. It supports up to 1,000 subscribers with unlimited forms and landing pages to help you get started without breaking the bank. This low-risk option is best for small to medium-sized businesses (SMBs) looking to start email marketing.
Start Using the Best Email Newsletter Software in the Market
Whether you're tight on budget or want to make the most out of your investments in email marketing, it's always advisable to choose a solution that's built for scalability. Here are the things to remember before you make a final decision:
Pick an email newsletter software that offers a generous or free no-restriction plan;
Test out the email marketing platform using the free plan before migrating to the service;
Create a few dummy email marketing campaigns to check email deliverability rates and spam scores.
Utilize marketing automation and segmentation features for the best results from your email marketing strategy.
Also read:
---
Author Bio
Anmol Ratan Sachdeva is a content marketer and small business consultant who has a strong grip on topics like marketing automation, research, email marketing, and content marketing. He loves to write about starting, improving, and growing a business.