30,000+ brands grow with Sender
Join them and unlock the simple way of skyrocketting your sales through email marketing.
Get Started For Free
Lead generation is one of the most crucial components of a successful sales and marketing strategy, as it helps businesses attract and convert potential customers into paying customers, resulting in increased revenue and growth.
Yet, many businesses struggle with acquiring new customers, increasing sales, poor conversion rates, and dwindling revenue.
Using lead generation software could help businesses overcome common lead generation challenges, including identifying the right target audience, generating high-quality digital leads, managing and nurturing them, and, most importantly, measuring the success of the lead generation funnel.
Long story short, lead generation software can help you generate better leads far more effectively and efficiently.
In this guide, we've curated some of the best lead generation software alternatives for you to test and try in your goal of generating super-effective, cost-efficient, laser-targeted, and high-converting lead generation campaigns.
Why is Lead Generation Important for Businesses
Lead generation is the heartbeat of business operations.
Here are some of the benefits of having robust lead generation software take charge of filtering capable prospects for your business:
When done right, lead generation:
Identifies potential customers interested in your product or service;
Turns over better quality prospects who are more likely to end up becoming paying customers;
Encourages efficient use of limited business resources on the right leads, thereby optimizing customer acquisition costs;
Builds relationships with potential customers;
Helps fix any leakage from missed opportunities;
Increases revenue by providing a never-ending stream of new customers;
Helps your business reach new markets and expand its customer base.
Using the right lead generation software can help you in doing most of the above more systematically and optimally in ways that improve sales, revenue and boost profitability and ROI on auto pilot.
Overview of the Best Lead Generation Tools
Not all lead generation software is created equal. Each comes with its own features and capabilities, strengths, and drawbacks.
Moreover, some are better suited to certain industries, while others are more versatile. Here's a quick look at the ones we're exploring in this guide.
Platform Name
Brief Description
Pricing
Sender
Email leads generator tool
Free forever plan includes 2,500 subscribers & 15,000 emails/ mo + Unlimited popups, forms & email automation;
Paid plans start from $8.33/mo for 2,500 contacts.
Market Leader
Real estate lead generation software
No free tier;
Pro plan starts at $139/mo.
Lusha
Linkedin lead generator system
Free plan includes 5 credits/mo;
Paid plans start at $348/user for 480 annual credits.
Cience
Online business sales lead generation app
Custom plans based on sales consultation.
Facebook & Instagram
Ads for lead generation
Varies widely as per ad format, competition, niche, and other factors.
Unbounce
Landing pages builder for lead generation
No free plan;
Paid plans start at $74/mo paid yearly. Includes unlimited landing pages, popups & sticky bars, max 500 conversions, 20,000 visits & 1 connected domain.
Hubspot
B2B lead generation tool with CRM
Free plan allows only 1 active automation, up to 5 active email lists, sending of 2,000 emails/ mo;
Paid plans start at $45/mo for 1,000 contacts, 25 active email lists, and an email send limit of 5,000 emails/ mo. No HubSpot branding.
Leadfeeder
Social media lead generation platform
Lite plan is free but allows a max of 100 identified companies only;
Premium plan is €139/mo and allows unlimited identified companies.
Totango
Free lead generation program
Free plan – Community, allows up to 1 user, 100 customer accounts, and all other features;
Paid plans start at $249/mo. Allows up to 2 users, 200 customer accounts, and all other features.
Trustmary
Review management software
Free plan – Solo, for up to 200 monthly widget views, 5 monthly reviews collected, 1 review platform connection;
Paid plans start at $19/mo.
Next up, let's deep dive into these different lead management software platforms, one by one.
10 Best Lead Generation Software
Lead generation is a critical component of any successful business strategy, and using the right lead generation software can make all the difference.
But with so many options available, finding the right one that meets your business requirements and budget constraints can be a daunting task.
That's why we've compiled a list of the nine best lead generation software options that not only offer ease of use and setup but also deliver exceptional results.
1. Sender — Email Leads Generator Tool
Sender is an all-in-one marketing automation and lead generation solution, specializing in ecommerce businesses and small to medium businesses that seek affordable yet high-performance marketing solutions.
Eye-catching, high-converting popups and forms;
Easy-to-edit, mobile-friendly templates;
Easy to navigate and user-friendly.

Sender offers an easy-to-use interface filled with a library of premade, editable, embedded GDPR-compliant templates that make it easy for you to create your lead generation form or popup in no time. Alternatively, build your own popup and form designs from scratch using the user-friendly drag-and-drop form editor.
Forms can be specifically customized for look and branding, including logos, background images, call-to-action button (CTA), and more. While popups can additionally be configured to appear at custom times, by scroll percentage, or when a visitor tries to exit the page.
Create visually-stunning email designs quickly and easily with Sender's library of free email templates. Customize them to your liking with ease, and enjoy seamless responsiveness on all devices.
Sender's automation feature lets you create automated email and SMS campaigns, such as follow-ups or welcome emails or, speaking in general terms – trigger email that ties to customer behavior or specific events.
Track the performance of email and SMS campaigns in real time with live reports that show email opens, click-through rates (CTR), and more. This can help fine-tune your marketing strategies and optimize lead generation efforts.
Sender also provides contact activity tracking, allowing businesses to see how users interact with emails, including which links they click, detailed heatmaps, and even their geo-location. Use this info to create targeted campaigns that appeal to specific segments of users and increase the chances of conversion.
Sender's Key Features
Sender's most prominent features include:
Intuitive drag-and-drop email builder;
Mobile-friendly email templates;
Easy to use signup form and popup builder;
High-converting popup and form layouts;
Scheduled broadcast campaigns;
Fully automated email & SMS flows;
High deliverability to inboxes (dodge the spam folder);
Free forever plan that includes almost all of the above features;
Sender Pros & Cons
Pros:
User-friendly;
Feature-rich free and unbelievably affordable paid plans;
24 hr LIVE Chat support (even for free tier users);
Cons:
Simple, no-frills user interface;
Affiliate campaigns are not supported to maintain higher deliverability;
Lack of a landing page builder (coming soon).
Sender Plans & Pricing
Free Forever plan

Max 2,500 contacts;
15,000 emails/ month;
Unlimited popups & forms;
Unlimited email automation.
Standard plan starts at $8.33/mo

2,500 contacts;
30,000 emails/ month;
Unlimited popups & forms;
Unlimited email automation;
SMS messaging;
No 'Sender' branding.
Professional plan starts at $29.17/mo

2,500 contacts;
60,000 emails/ month;
Unlimited popups & forms;
Unlimited email & SMS automation;
Animated countdown timers;
Survey & feedback blocks, and more!
When it comes to managing all aspects of lead generation and its automation for your online store or website, Sender is a cost-effective yet powerful choice. Even with the free plan, you can access unlimited email automation and 24/7 live chat support – a feature unheard of among other top brands.
---
2. Market Leader — Real Estate Lead Generation Software
Market Leader is a powerful real estate lead generation software designed to help agents and brokers generate high-quality leads, convert them into clients, and close more deals.
Feature-rich CRM functionality;
Automated text and email alerts & reminders;
No code, drag-and-drop website builder.

One of the Market Leader's key features is its customizable lead capture forms and landing pages. These tools enable real estate agents to capture lead information and start nurturing them through targeted email campaigns.
Additionally, Market Leader's advanced lead scoring algorithm helps agents prioritize their leads based on their level of customer engagement and the likelihood of conversion, allowing them to focus their efforts on the prospects who are more likely to convert.
Market Leader also offers a range of integrated marketing capabilities, including automated email campaigns, social media advertising, and SEO, to enable agents to powerfully promote their property listings and generate new leads across multiple channels, increasing their visibility and reach.
Market Leader also allows you to track your leads throughout the entire sales cycle with features such as lead tracking, task management, and appointment scheduling, so you can always stay on top of your leads and provide personalized experiences to each client.
Market Leader's Key Features
Market Leader's most valuable features include:
Drag-and-drop responsive website builder to design search-friendly, IDX-enabled sites;
Rich content library of pre-designed postcards, flyers, guides, and mobile-friendly emails;
Robust lead management & CRM features;
Auto-insert contacts from 40+ lead sources, including Zillow, Trulia, and Realtor.com;
Mobile app featuring automated text and email alerts, quick lead response & reminders;
Professional email newsletter design editor;
Automated, multi-channel campaigns spanning channels such as print, email, & phone;
Schedule and send out birthday & anniversary cards for past clients;
Market Leader's Pros & Cons
Pros:
Save time and effort by generating leads automatically;
On-the-go nurturing of leads through a mobile app;
With more than 40 lead sources, you can insert your leads from just about anywhere else;
Cons:
Contract-based pricing plans;
The quality of leads generated can be iffy at times;
Limited customization options;
There's no free tier.
Market Leader Plans & Pricing
Market Leader Pro plan starts $139/mo

WYSIWYG website builder;
CRM tool;
Rich content library of templates;
Email and text alert blasts;
Mobile app.
Market Leader Professional for Teams starts $139/mo base subscription

Plus: $79/mo per head for up to 4 team members;
Everything in Market Leader Pro;
Collaboration features;
Team performance reporting;
Dedicated account manager for training and onboarding of team members;
If you're one of those car sales dealerships, lead generation strategies surrounding google maps might be a better fit. Likewise, if your interests lie in blogging, you may consider several different lead generation platforms to suit your requirement.
However, when it comes to all things real estate and generating leads for this niche, Market Leader is clearly an excellent choice for agents and brokers who are looking for a top lead generation software solution that can help them achieve their business goals.
With its advanced features and user-friendly interface, Market Leader is a powerful tool that can help users generate more leads, close more deals, and grow their business even in the most competitive landscapes.
---
3. Lusha — Linkedin Lead Generator System
Lusha is a powerful LinkedIn lead generation software designed to help businesses and sales teams find and connect with high-quality prospects on the world's largest professional network.
One of the richest B2B databases with over 15M company profiles;
Easy-to-use contact finder extension for Chrome;
Auto-enrich your existing CRM data.

With a range of advanced features, Lusha makes it easy to search for and collect contact information, allowing marketers to build and nurture strong relationships with potential customers and drive more sales.
One of Lusha's standout features is its ability to collect and maintain accurate and up-to-date contact information from LinkedIn profiles. With just a few clicks, users can access email addresses, phone numbers, and other key metrics, making it easy to initiate communication with potential clients.
With Lusha, users can easily find and collect accurate email addresses, ensuring their messages reach the right people and have a higher chance of converting.
Lusha's email verification tool helps ensure that the email addresses you're working with are accurate and up-to-date. This reduces the likelihood of emails bouncing back or being marked as spam, improving deliverability and conversion rates.
In addition, Lusha offers a range of pre-built, customizable email campaign templates that're optimized for maximum engagement and conversion.
Furthermore, Lusha's robust analytics and reporting modules provide real-time insights and data, allowing us to adopt a fully data-driven approach to marketing campaigns of all sizes, big and small.
Lusha's Key Features
Lusha's key features worth a special mention, include the following:
Ready access to an updated, high-quality B2B database of over 100M business profiles, 60M email addresses, 50M direct dials and 15M company profiles;
Chrome extension to scrape info from LinkedIn profiles;
One-click CRM data enrichment;
Email verification tool;
Advanced search capabilities;
Email campaign templates;
Email list segmentation;
Real-time analytics and reporting;
Mobile app for on-the-go lead generation;
Ready integrations with popular platforms such as Salesforce, Pipedrive, Outreach, SalesLoft, Zoho and more;
SOC2, ISO 27701, GDPR, and CCPA compliant solution.
Lusha's Pros & Cons
Pros:
Easy to navigate and use;
Comprehensive B2B database of leads;
Achieve better deliverability through the inbuilt email verification;
Cons:
Phone number data accuracy seems like it needs improvement;
Pricing is slightly on the higher side;
Limited customization options for email templates;
Lusha Plans & Pricing
Free plan (5 credits/mo)

Direct phone numbers;
Landline phone numbers;
Email addresses;
Basic prospecting platform;
Basic Chrome extension.
Paid plans start $348/user for 480 annual credits;

Includes everything that the Free plan offers;
List management;
List export;
Basic team management;
Shared credit pool.
Overall, Lusha provides businesses and sales teams with the tools they need to find and connect with high-quality leads on LinkedIn while also offering powerful email marketing features to help nurture those leads and drive sales.
Lusha is the ultimate tool for businesses and sales teams looking to gain an edge in the competitive marketplace. With advanced features, an intuitive interface, and a mobile app for on-the-go lead generation, Lusha is an invaluable asset for anyone looking to grow their business and succeed in today's fast-paced environment.
---
4. Cience — Online Business Sales Lead Generation App
Cience is a powerful online business sales lead generation app designed to help businesses and sales teams find and connect with high-quality prospects across a range of industries.
Optimized for Account Based Marketing (ABM) B2B sales.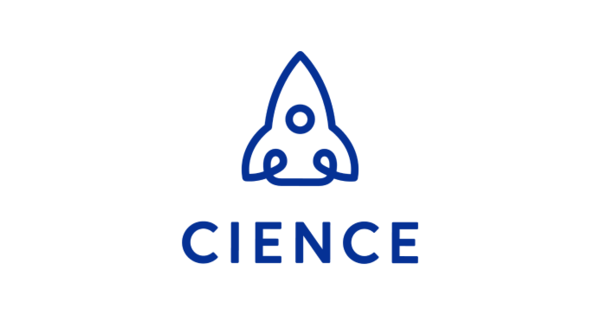 Cience makes it easy to generate high-quality leads, nurture them, and close more prospects, resulting in increased revenue and growth for your business.
One of the most important features of Cience is its ability to offer custom lead generation campaigns tailored to your specific business needs and goals.
Cience uses artificial intelligence (AI) technology hand-in-hand with human expertise to optimize your lead generation efforts. This helps the platform identify high-quality leads and deliver them to you in real time, allowing you to focus on closing deals faster rather than wasting time searching for new prospects.
Cience provides various tools, including those for lead generation, appointment setting, and email marketing.
The lead generation service includes identifying potential prospects and conducting outreach to qualify and move them down the sales funnel as leads. The appointment-setting service helps businesses schedule meetings between prospective clients and their sales representatives. Finally, the email marketing service helps clients create and deliver targeted email campaigns to their chosen audience.
Last but not least, you have access to high-quality, real-time analytics and reporting so that you can stay on top of your campaign performance at all times.
Cience's Key Features
Cience boasts a plethora of noteworthy features, the most crucial of which are:
200M records-strong B2B database;
Extensive demographic, firmographic, and psychographic data points;
Buying intelligence from across 7500+ B2B specific topics;
Lead scoring by contact and account;
AI-enabled click-tracking;
Automatic cross-checking of mobile numbers with global Do Not Call lists;
High accuracy data – Up-to-date records, broad account data points, real-world-tested email lists, and phone numbers verified through confirmed dials.
Cience's Pros & Cons
Pros:
Comprehensive leads database of over 200M records;
User-friendly interface;
Auto-verified email & phone number information.
Cons:
Relatively more expensive;
Slight learning curve at the start;
Customer support is limited.
Cience's Plans & Pricing
Cience is an enterprise-class product that offers custom monthly or annual subscription plans tailored to meet the unique needs of each business.
The exact pricing varies depending on factors such as the type of service, the volume of leads, the complexity of the campaign and is determined as such by a sales representative after analyzing the requirements in depth.
---
5. Facebook & Instagram Ads for Lead Generation
With over 4 billion active users combined, Facebook and Instagram are not just popular platforms for a lead generation due to their large user base, they also offer incredible value because of advanced targeting options, cost-effectiveness, support for visual content, and mobile-friendliness.
Over 4 billion monthly active users;
Cost-effective lead gen alternative;
Retargeting options for high ROI outcomes.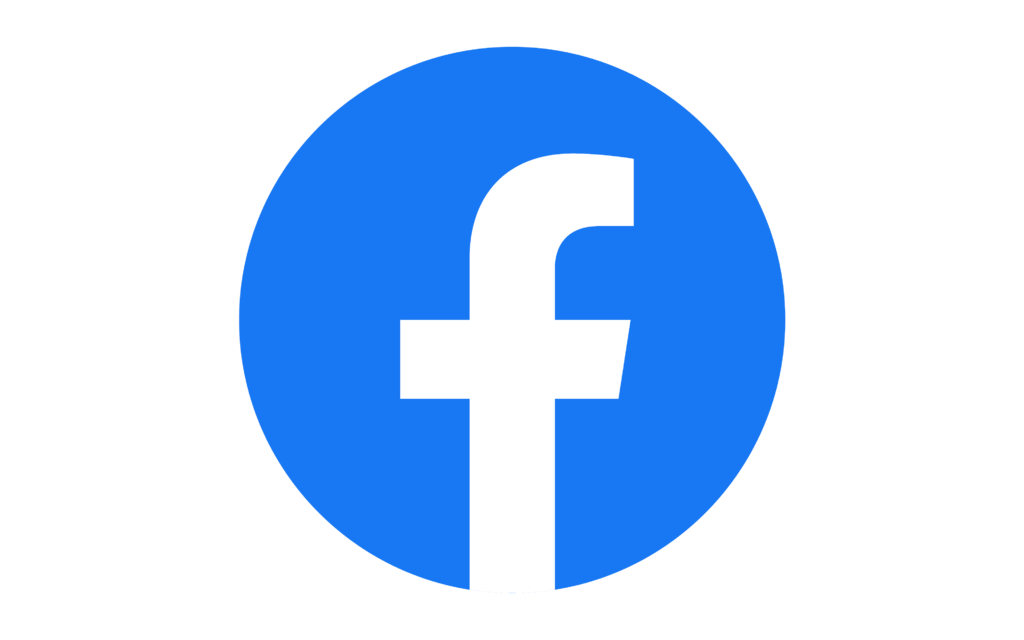 One of the most effective ways to generate leads on Facebook or Instagram platforms is through the use of lead ads. With just a button tap, users can submit their name, email address, phone number, and other details without ever having to leave the ad or social media platform. This zero-friction experience can increase lead generation and conversion rates, making lead forms an effective tool for businesses.
In addition to lead form ads, you can run other types of lead generation campaigns that drive traffic to dedicated landing pages that offer something valuable, such as a free guide or e-book, in exchange for a potential customer's contact information.
This allows you to capture leads and nurture them over time, building relationships until they are ready to purchase.
One standout aspect that makes using Facebook and Instagram as lead generation platforms an absolute must is the ability to configure advanced targeting options for ads.
This allows businesses to target potential customers based on various factors such as interests, behaviors, and demographics, thereby ensuring that ads are being shown to people who are most likely to be interested in the business's products or services, increasing the chances of lead generation.
Facebook & Instagram Key Features
Create either higher-intent or easy-to-fill lead form ads;
Pre-populated forms for easier submission;
Facebook-supported ad types & formats – Image, video, carousel, instant experience, collection, lead, slideshow, stories, and messenger;
Custom questions for lead form ads;
Dynamic retargeting ads;
Multiple call-to-action options including: Click-to-call, Appointment scheduling and more;
Facebook & Instagram Pros & Cons
Pros:
Massive user base (over 4 billion active users) offering a vast potential audience for businesses;
Advanced demographic & psychographic targeting for better conversions;
Depending upon the niche, relatively cost-effective;
Cons:
Stiff competition for your niche;
Audience ad fatigue due to overexposure;
Algorithm and policy changes could impact data privacy concerns among audiences and also impact reach.
Facebook & Instagram Plans & Pricing
Facebook and Instagram ads costs vary hugely depending upon some factors, including but not limited to:
Your target audience;
Your industry;
Seasonality (time of year, holidays, time of day, etc.);
Your location;
Bidding strategy;
Format of ad;
Campaign goals & objectives, etc.
To give you a practical idea, check out this article from Shopify that suggests that the average cost per lead for a Facebook ad is about $5.83. Again, this can go up or down depending upon the factors above.
Another interesting article puts the average cost per lead in Facebook ads across all industries at $19.68, ranging from $12.91 for food and drinks to $56.89 for news.
If your target audience spends considerable time browsing Facebook and Instagram, these platforms could be a great way to generate leads for your product or service in a cost-effective manner.
---
6. Unbounce — Landing pages builder for Lead Generation
Unbounce is a versatile, AI-powered online platform designed to help you build high-converting landing pages quickly and easily. Whether trying to increase webinar attendance or sell a high-ticket service, Unbounce makes it easy to build effective landing pages that generate leads and conversions.
Pre-optimized landing page section templates;

Unbounce's most important feature is its drag-and-drop landing page builder, which, when combined with the 100+ landing page templates, allows you to create custom landing pages that are both visually appealing and effective at converting prospects into leads. This means that anyone can now create landing pages without any coding or design experience.
Set up popups and sticky bars to grab your visitors' attention while using conversion-optimized lead generation forms with custom form fields to help convert them into potential leads.
Unbounce also offers a variety of integrations with other marketing tools, including email marketing platforms, CRM systems, and analytics tools. This allows businesses to easily track the performance of their landing pages, gain visibility into their leads lifecycle and integrate lead generation efforts with their overall marketing strategy.
The A/B testing functionality allows businesses to test different variations of the same landing page to determine which version generates more leads and conversions.
Unbounce's Key Features
Unbounce's key features include:
AI-powered landing page builder with data-backed insights;
Smart copy chrome extension that uses AI to generate original, persuasive copy;
AI-driven conversion optimization (CRO) recommendations;
100+ pre-optimized templates covering every possible objective, niche, and industry;
50+ editable popups, sticky bar, and embeddable signup form templates;
Up to 30% more sales and signups from AI-backed automatic traffic optimization;
Smart builder style guide & design assistant.
Unbounce's Pros & Cons
Pros:
No-code builder with fast loading performance;
Rich, prebuilt template library;
In-built advanced AI & machine learning technology for A/B testing, CRO, and Copywriting.
Cons:
Slightly expensive for smaller businesses;
Integrations with other tech tools are a little underwhelming;
Learning curve exists for newbies;
No free plan.
Unbounce Plans & Pricing
Launch plan – $74/mo paid yearly

Unlimited landing pages, popups, and sticky bars;
AI copywriting;
Maximum of 500 conversions;
Maximum of 20,000 visits;
1 connected domain;
Optimize plan – $109/mo paid yearly

Unlimited landing pages, popups, and sticky bars;
AI copywriting;
Maximum of 1,000 conversions;
Maximum of 30,000 visits;
5 connected domains;
Accelerate plan – $180/mo paid yearly

Unlimited landing pages, popups, and sticky bars;
AI copywriting;
Maximum of 2,500 conversions;
Maximum of 50,000 visits;
10 connected domains;
Concierge plan – $469/mo paid yearly

Unlimited landing pages, popups, and sticky bars;
AI copywriting;
More than 5,000 conversions;
More than 100,000 visits;
More than 25 connected domains;
Dedicated success manager.
Although Unbounce is far from being a complete lead generation software in and of itself, it provides businesses with an easy way to build high-converting web assets that receive targeted traffic. Plus, its AI features could make it a compelling try for those who are getting started.
---
7. Hubspot — B2B Lead Generation Tool with CRM
With a host of features ranging from contact forms, pop-ups, and chatbots, to email marketing and CRM modules, HubSpot is used by enterprise-level businesses that want to streamline their marketing, sales, and customer communications and business operations.
Enterprise-class B2B lead generation platform;
160,000+ customers across 120 countries;
All-in-one solution for Sales, Marketing, Customer care & Operations.

HubSpot's comprehensive marketing platform provides businesses with a range of tools to create effective inbound marketing campaigns that attract, engage, and delight prospects.
With features such as custom lead capture forms, landing pages, and pop-ups, businesses can create engaging and extremely personalized experiences for visitors and prospects.
Additionally, HubSpot's lead scoring and segmentation tools allow businesses to prioritize leads based on their level of engagement and tailor their messaging accordingly.
Now that's not to say that its lead nurturing capabilities take a backseat.
With automated email campaigns, your business can stay top of mind by providing potential prospects with valuable content that moves them further down the sales funnel. Improve your chances of conversion even more by delivering targeted messaging that's also personalized.
In addition to lead generation and nurturing, HubSpot offers comprehensive capabilities related to social media management and SEO, not to mention advanced analytics and reporting.
HubSpot's Key Features
HubSpot's top marketing tools and features include:
Drag-and-drop builder for landing pages, forms & emails;
Email marketing automation;
Email templates;
Lead tracking;
CRM contact management, activity tracking, & reporting;
Facebook, LinkedIn, and Google paid ads;
Organic social media management;
Content hosting & management;
No-code builder for website portals;
SEO management;
LIVE chat feature.
HubSpot Pros & Cons
Pros:
Feature-rich yet user-friendly interface;
Rich training & resource library;
Great customer support.
Cons:
Works out expensive for small to mid-sized business;
Relatively lesser flexibility in platform customization;
Learning curve can be a little overwhelming when starting.
HubSpot Plans & Pricing
HubSpot offers some different modules, including the Sales, Marketing, Service, and CMS hubs.
Below pricing refers to their Marketing hub module only.
Free plan

Only 1 active automation;
Up to 5 active email lists;
Send max 2,000 emails/ mo;
Emails go with HubSpot branding;
Other marketing features are included with specific limitations.
Starter plan starts $45/mo

Up to 1,000 contacts;
Up to 25 active email lists;
Email send limit/mo: 5X times contacts list;
No HubSpot branding.
Professional plan starts $800/mo

Up to 2,000 contacts;
Up to 100 active email lists;
Professional onboarding fee of $3000 one-time is a must.
Email send limit/mo: 10X times contacts list;
No HubSpot branding.
Social media management + added features.
HubSpot can get prohibitively expensive really fast, but if your business needs an ERP-type of solution more than lead generation software, then it may be well worth testing out.
---
8. Leadfeeder — Social Media Lead Generation Platform
Leadfeeder is a social media lead generation software designed to help businesses convert their website traffic into high-quality leads. The platform offers several features aimed at lead generation, including lead tracking, lead scoring, and lead nurturing tools.
Website visitor data enrichment;

Leadfeeder's primary feature remains its lead tracking capabilities. By tracking website visitors and analyzing their behavior, Leadfeeder can identify potential leads and provide businesses with detailed info, including their company name, industry, website, and contact information.
The lead scoring feature assigns a score to each lead based on factors such as their behavior on the website and company information. This helps businesses prioritize and tailor their outbound efforts to the leads most likely to convert, improving chances of conversion.
What's more, Leadfeeder readily integrates with all major CRM and marketing automation tools, so your visitor data is automatically synced and enrichment executed inside your data systems.
Leadfeeder's Key Features
Search terms tracking;
Browsing behavior tracking;
Lead filtering;
Lead revisit notifications;
Reporting & analytics;
Automated syncing of leads with CRM;
Email marketing integration;
Lead scoring;
Behavioral intelligence;
Visitor identification & data enrichment.
Leadfeeder Pros & Cons
Pros:
Easy to set up and install tracking script;
Turns anonymous traffic into real company names;
Great for understanding intent data.
Cons:
May not work so well if you're targeting smaller prospects;
Custom configuration (e.g., setting up filters) can be challenging;
Since analysis is based on the IP address, output could be inaccurate at times.
Leadfeeder Plans & Pricing
Free plan – 'Lite' – €0

Unlimited users;
Data from last 7 days only;
Max 100 identified companies.
Premium – €139/mo paid annually.

Unlimited users;
No time limit on data storage;
Unlimited identified companies.
Leadfeeder can be a great addition to your lead generation software stack if you have a lot of inbound website traffic and would like to make sense of what's happening. It helps businesses to identify potential customers who are already interested in their products or services by tracking website visitors while also helping filter and score them, which streamlines the lead generation process, increasing sales and boosting ROI.
---
9. Totango — Free Lead Generation Program
Totango is a powerful lead generation and customer success platform that promises to reduce churn, grow revenue, drive adoption, and scale your business success.
In-depth premade customer journey templates.
Totango's Spark module actively monitors all customer health signals and proactively engages at scale, resulting in focused, proactive customer success teams, increased productivity, and a lower churn rate.
Track your leads at each stage of their journey with you. You get scores, usage information, and status update details to see who's doing what at any given time.
Create and manage programs that help optimize your prospect's buying journey for all business scenarios including user onboarding, subscription renewal, driving product adoption, and more, using ready-to-use templates and workflows to boost customer satisfaction and drive business growth.
Whether your goal is to convert more freemium users into paying customers, seek to upsell opportunities to existing customers or nurture your leads at scale, Totango helps you do it all from one easy-to-use dashboard.
Totango's Key Features
Monitor customer health scores, usage, and status;
Pre-configured toolkits including scorecards and communication templates;
15+ in-built workflow templates for all scenarios ranging from onboarding to winback;
Modular building blocks;
360-degree customer data view including financial, product usage, support tickets, touchpoints, users and customer feedback;
Friction-free orchestration;
Customer health scores & experience canvas;
Customer segmentation;
Fully GDPR-compliant solution.
Totango Pros & Cons
Pros:
Intuitive user interface;
Best practices are baked in, saving implementation time while ensuring better outcomes;
Amazing customer support;
Cons:
Enterprise-grade pricing puts this lead generation software pretty much out of the reach of small and mid-sized businesses;
Reporting can be overwhelming to get on top of when starting;
Limited integrations.
Totango Plans & Pricing
Community – Free plan.

Up to 100 customer accounts;
1 user;
360° customer account profile;
Customer health score;
Customer experience canvas;
Customer journey templates;
Automated workflows;
Email campaigns


Starter plan – $249/mo, paid annually.

Everything from the Community plan;
2 users;
200 customer accounts;
Free, self-paced onboarding;
Access to world-class customer support.


Growth plan – $1,099/mo, paid annually.

Everything from the Starter plan;
10 users;
750 customer accounts;
Multiple health profiles;
High-volume email send;
Extended onboarding options.


Enterprise plan – Custom pricing.

Everything from the Growth plan;
Multiple success teams;
Custom metrics;
Multi-product and multi-account hierarchy;
Dynamic assignment;
Enterprise user management (SCIM);
Enterprise-level authentication (SSO).
In summary, Totango's lead generation platform provides businesses with powerful capabilities extending beyond the lead lifecycle.
It takes care of every touchpoint, from attracting leads all the way to ensuring renewals, managing upsells, and more. If you are looking for a comprehensive all-in-one customer success and communication platform, this is worth trying out.
---
10. Trustmary — Generate Leads with the Help of Customer Reviews
People don't trust brands — people trust other people. That's what makes customer reviews one of the most important lead-generation tools.
All your reviews are on one platform, and you can share them on your website or social media;
Feedback reports;
Lead generation forms and popups.

Trustmary is a tool that boosts your website's lead generation power and conversion rates with the help of reviews that matter.
Trustmary's Key Features:
Collect reviews;
Connect third-party review platforms (Google, Facebook, Yelp, Tripadvisor, Capterra, G2 and more);
Add reviews to your website with widgets;
Share reviews on social media;
Automatic conversion tracking;
AI scoring;
SEO with review schema markup;
Review management and sorting;
Integrate with CRM and other daily systems.
Trustmary's Pros & Cons

Pros:
One platform for all necessary review strategy functions
Versatile widget options (review carousels, walls, lead generation pop-ups, chatbots, CTA widgets)
You see the effectiveness of the widgets with the real-time conversion tracking feature
Cons:
If you just want to include one review widget on your website, this solution might be a bit too expensive. It's best suited for businesses that want to explore the full potential of customer reviews.
Customer support is available during office hours in EET, meaning not 24/7 for all customers around the world.
Trustmary Plans & Pricing
Solo (free plan)

Up to 200 monthly widget views
Up to 5 monthly reviews collected
1 review platform connection

Display Starter ($19/mo)

Up to 5.000 views/month
3 platforms

Display Business ($59/mo)

Up to 25.000 views/month
10 platforms

Display Scale ($129/mo)

Up to 100,000 views/month
25 platforms

Collect Starter ($29/mo)
Collect Business ($79/mo)
Collect Scale ($189/mo)
From collecting valuable reviews and testimonials to showcasing them on your website and social media, Trustmary offers a comprehensive review management system.
Reviews will always affect what potential customers think about your business. Thus it's best to take control of your review marketing efforts.
Free to Paid: Which Lead Generation Software is Right for Your Business?
In conclusion, lead generation software is a must if you want to ensure a constant pipeline of healthy and happy leads. When trying to figure out the best lead generation platform for your requirements, you're like to consider the following points:
Cost;
Feature mix;
Ease of setup and daily use;
Customizability;
Integration capabilities.
Whether you need a free program or a more advanced, paid solution, there's a lead generation tool for everyone.
By leveraging top lead generators tools like Sender, Market Leader, Lusha, and more, businesses can generate more leads, improve conversions, and increase sales. Streamlining your lead generation efforts can ultimately lead to a better bottom line and overall business growth.
Also read:
---
Author Bio
Santosh Balakrishnan is a full-time Copywriter and Growth Marketer who loves writing about all things digital marketing. Whether he's crafting the perfect email campaign or deep in meditation visualizing world peace, you know he's got his eye on the prize – and it's always growth.