There's no E-Commerce shop in the world that doesn't want organic traffic from Search Engines.
Not only that it's the main traffic source for those on top, but it's also a sign of legitimacy and authority in the field. According to various sources, the click-through rate in the first 3 positions ranges from 30 to 10 percent. This tendency, unfortunately, means that you're probably not going to get visited if you're on the bottom of the first page, let alone the second or the third page. Fortunately, there are SEO tools that will make your way there easier. Here are top 5 SEO tools out there:
Best SEO Tools Overview
This tool is especially useful if you've got a lot of highly competitive keywords to rank for. As they say, knowledge is power, therefore by acknowledging the best qualities of your competitors you'll be able to perform better. Main features of this tool are:
Adwords Competitor Spying
You can easily spy on your competitors, find out their pay-per-click keywords, how many clicks they get and how much it costs them.
You can be informed about any domain bidding on your AdWords, see changes in ad spending over time and also be updated with shifts in their strategy.
Find Competitors' Keywords you Haven't Bought Already
Finding out about new keywords is easy with the right tool. Track competitors and the core keywords they're bidding on. These keywords can bring tons of traffic to your website.
They recommend you the most profitable keywords to buy based on the analysis of your competitors.
If singular keywords are not enough – this tool offers you keyword grouping. You can see which groups of keywords work best for your competitors and with that you'll be able to set your own campaign in stone.
PPC Negative Match Recommendations
You'll be able to save some money by scanning overpriced, too broad keywords that have already been tried by your competitors. And as they say, smart people learn from mistakes of others.
Watch the progress of your website on the most important keywords. You'll also receive suggestions on how to expand your keywords pool and which actions you should take.
It's always useful to know your competitors, how they operate, which keywords work/doesn't work for them, what strategies they use. That way you'll make fewer mistakes, lose less money and achieve better results.
This tool takes a different stance in regards to handling the competition for the higher ranking in various search engines. Their main focus is on searching for ways and words that haven't been used yet. This opens up a wide variety of possibilities, cheap ones in particular, because using new methods tends to be easier and less costly than trying to compete with others for the spot under the sun. Key features this tool offers:

Finding keywords that are easy to rank for
This feature allows you to search for keywords and see their accurate Difficulty-to-Rank scores. You'll be able to get real-time SEO ranking difficulty for each keyword based on specific SEO metrics.
You'll easily find a ton of long tail keywords with a low SEO difficulty. With the help of Google Suggest integration, you'll get a bunch of ideas that'll let you have full control over your keyword management.

Narrow down your keyword research
You can select the search location according to your needs. In addition, you can choose out of more than 40 languages to get precise results. The tool is perfect for finding specific keywords for your niche and the localized search can provide you with that.

KWFinder belongs to Mangools with a bunch of different tools that can each provide you with valuable features. For example, using the SERPChecker get you insight analytics, SERPWatcher gives you the grasp of the true ranking of your website and LinkMiner is very useful for your backlink analysis. Each of these tools are great in terms of creating, analysing and developing your SEO campaign.

If you're looking for all-round tool that'll allow you to improve your SEO all-round – Ahrefs could be a good fit. They have all kinds of features that'll allow you to gather crucial data, improve your SEO campaigns, be informed about what your competitors are up to and much more. Here's are the utilities that this tool offer:

You can analyze your competitors search traffic, see what keywords they use as their organic traffic sources and how well it pays off. To be specific – you'll see what are the top websites that brings them traffic and what keywords they rank for. They've got data on almost 240 million keywords in the US and in addition around 100 million more around the world.

Find some of the most beneficial keywords using advanced metrics. They've got a database with over 3 billion keywords that'll allow you to have a variety of choice. Keyword difficulty score and keyword metrics will help you make the best decisions about which keywords to go for. Keywords Explorer will provide you with annual search volume trends which therefore will convert into some behavioral knowledge of your clientele and that is very valuable data to have.
Ahrefs has a very advanced backlink searching software. Every 24 hours around 4 billion web pages are found and every 15 minutes their index is refreshed. It is actually a largest index of live backlinks in the World.
We all know how important content is for good search engine ranking. But there's one problem – good content is hard to produce and bad one can lower your sites reputation. Sometimes less is more, considering the fact that you can keep the good quality of your content and attain great keyword ranking that way. With Ahrefs you'll figure out what content works best in your niche, so you'll have both: less time spent on creating content and better keyword ranking.

Rank tracking is a great way to maintain awareness about your position in the field. You'll get location and device specific ranking reports sent via email on either on a daily, weekly or monthly basis.
If you're looking for more advanced software, something you can include in your in-house tools – AWR Cloud is perfect. Some companies don't like external sources collecting their data and rightfully so – it's unsafe, especially when there's a lot at stake. AWR cloud can easily be integrated through the API into your in-house tools, which is safer and could prove more convenient. They offer:
You'll be able to track your own rank. By using human search emulation mechanism and geo-located proxy servers AWR is able to provide the results exactly as you see in your browser. As the search engines change their results – AWR follows, so you'll receive up-to-date data all the time. All types of results are shown, including organic traffic, reviews, site links, images, video, top stories, Twitter, knowledge panel, instant answers and so on.

This feature will allow you to keep your company name and logo in the interface while using the tool. Reports will feature the name of your company, which will allow you to hand data to your clients' representative and keep the authenticity of your brand. Also, emails are sent from your own domain, this way you'll appear as a brand that has all corners polished, best thing is – that's very easy to set up.

AWR has dedicated templates for reports. You'll be able to prepare a representative overview of the progress of various goals and your SEO projects. There are so many use cases to this feature that we could probably fill in the whole post just about it. This feature is customizable in virtually every way possible, so you can have keyword analysis as broad or specific as you need. Easy access to your reports is another great thing, include your team members into parts of the project to raise the cooperation rate to the hight never seen before.

The API feature gives you the possibility to collect your ranking data outside of AWR's UI. It also runs through SSL connections, so it is quite safe. Haven't done this before? No problem – if their documentation doesn't do the trick, the support team will definitely help you get started.
Sitechecker is an easy-to-use SEO platform to measure, track, and improve your search engine ranking. It is a must-have toolkit for website owners, marketing agencies owners, SEO specialists, marketers, and product managers. Get a deep-dive SEO site analysis with the tools inside the platform:
Site Audit discover the issues that slow down your SEO development and gives special tips on the most proficient method to fix them.
Site Monitoring gathers a history of significant SEO changes on the website and sends you emails when something goes wrong.
Rank Tracker tracks your website rankings consistently and assists with investigating how SERP changes for any keyword that is significant for you.
Backlink Tracker screens backlinks and shows which one has lost or got non-indexable.
Google Analytics integration assists import with traffic and transaction stats.
On-Page Checker helps run a fast on-page SEO analysis for any page and discover mistakes in the text content, links, images, meta tags, and page speed.
Link Strategy helps research competitors' link building strategies.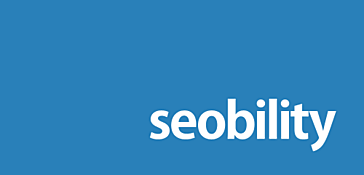 Seobility is an All-in-One SEO Tool that's very easy to use and reasonably priced which makes it the perfect choice for SEO beginners and small businesses.
It comes with all features and analyses you need for SEO, including:
Site Audit
The Seobility crawler checks your complete website for technical errors and on-page SEO issues that might be holding back your website in search engine rankings. The audit includes more than 200 website factors and can help you uncover problems such as unoptimized URLs, problems with internal linking, duplicate content issues, low-quality content, and many more.
Rank Tracking
This feature lets you monitor your site's rankings in desktop and mobile results as well as in local search results for specific regions or cities. Here, you can also compare your own rankings with those of your competitors.
Backlink Analysis
Seobility lets you monitor your site's backlinks and analyze your backlink profile in terms of link sources, link value, the ratio of follow and nofollow links, etc. This feature also includes a link-building tool providing you with fresh ideas for generating new high-quality backlinks.
TF*IDF tool
This tool allows you to optimize your content according to the TF*IDF formula in order to increase its relevance for your target keyword.
Keyword Research Tool
Seobility's newest addition is a feature-rich keyword research tool which can also be used without registration (but you'll have more requests available with a Seobility account).
In addition to its main software, Seobility also offers a wide range of free tools, such as an SEO Checker, Redirect Checker, SERP Snippet Generator, and more.

Respona is an all-in-one blogger outreach platform outfitted with all of the necessary tools to set up and launch an email campaign of any kind, be it for link building, digital PR, marketing, or even sales.
It's integrated with Google's search engine for streamlined prospecting and pulls metrics like Domain Rating and Ahrefs Rank directly from Ahrefs.
An easy-to-use email finder is also included, making it extremely easy to find the right person's contact information without having to rely on any other tools.
Respona's intuitive interface guides you through every step of creating and launching your outreach campaigns, keeps track of your performance, and also the status of your conversations with each prospect.
The tool will be especially useful to link builders, as it was initially used to help Visme scale their link-building outreach efforts, helping the website gain over 2 million organic visitors a month.
Automated email outreach
Great for prospecting and finding contact information
Deep personalization
Built-in analytics and reporting
Analyzing your competitors is a great strategy, yet it's not always enough to be at the top of the charts. You have to analyze your own website as well, adjust to the changes and constantly improve. To efficiently do so you need to have specific data. That's where tools like Screamingfrog come into play. Instead of surfing the web gathering data, you can do it efficiently. This helps a lot if you want to optimize your SEO. Screamingfrog is a site crawler that will provide you with everything from internal to external data, meta descriptions, URLs and much more. The features they provide speak for themselves:

Easily find which links are broken and fix them. You'll be able to easily export errors and send it to your IT department, which will lead to a faster and more convenient way to fix the problem.

Search for temporary and permanent redirects, find their chains and loops.

Titles & Meta Data Analysis
You'll be able to identify mistakes made in page titles and meta descriptions. As you know, they 're important things that can either increase or decrease your rankings in search engines. Having professional tool to give you insights on the length, what's missing or duplicates on your site helps a lot.

Additional Data with XPath
You'll be able to gather data straight from the code of the web page by using CSS Path, XPath or regexp. With this, you can get some amazing information ranging from social meta tags to SKUs.

This will allow you to gather valuable user data by connecting to the Google Analytics API. The data you can expect to get – bounce rate, conversions, made transactions or even the exact revenue on each landing page specifically.

Netpeak Spider is an easy-to-use desktop tool for SEO audit, fast issue check, comprehensive analysis, and website scraping. The program will help you efficiently optimize websites, save your time, and:
Focus on fixing SEO issues
There is a dedicated report with severity groups and quick export of all website problems in a few clicks to make a seamless workflow with your developers and content managers.
SEO audit in PDF plus white label
Brand your reports and add contact details to quickly conduct express audits and sign new contracts for SEO services.
Integration with Google Analytics, Search Console, and Yandex.Metrica
Find new insights after enriching crawling results with analytics data and search queries.
Data segmentation
Take a deeper look at your data: aggregate, segment and filter website crawling results by any parameter, any number of conditions with Netpeak Spider.
Comprehensive customizations
Make parameters and settings work best for you to get maximum profit!
Advanced results tables
The most powerful tables on the market with impressive features: sorting, grouping, custom filters, quick search, and tweaking it for your preferences.
Internal tools
Source code and HTTP headers analysis, internal PageRank calculation, sitemap validator and generator – no need to leave the tool while solving the most interesting tasks anymore.
Optimized consumption of computer resources
This toolset uses minimum RAM while an internal database allows you to work with a huge number of URLs.
---
There are way more features at their disposal, some of which would take a whole article to present. This tool is mostly made for power users, people, who are searching for a quick and convenient way to gather important SEO metrics.
Whether you're a startup or a booming enterprise, the five tools mentioned in this post are worthy of your attention. Make sure you try them!
Disclaimer: None of the companies mentioned in the article above pays us, nor are we spreading biased information by mentioning the tools in any other articles in our blog. Everything written in the 2019 Roundup post series is an honest personal and professional opinion based on personal experience and research.
Onward & Upward,
Sender.net Team
Like what you read?
Apply it in practice with Sender.net - the most cost-effective email marketing solution in the market.
Try Sender for free