Profit from your knowledge
Apply email and SMS marketing strategies you already know to see the best results with Sender. It's free. It's easy.
Get Started For Free
How does a brand differ from a business? We all know what it takes to build a business. Now how do you turn it into a brand that people will remember? Do small businesses have the potential to become brands too? If yes, how do you craft a brand identity that goes hand in hand with your business?
All your questions about brand identity, including its meaning and the key elements of an effective brand identity, and how to model one for your business—ALL answered right here!
What is a Brand Identity? Definition
Sticking to definitions, brand identity is the complete package of visual elements such as your company logo, font type, tag line, brand colors, and whatever all of this conveys to your prospects and customers.
It's what they can see and identify as being 'you'. It distinguishes you from a thousand other 'similar' businesses.
Remember how you felt when watching an iconic Coca-cola ad on TV or reading that full-page newspaper advertising by Apple about the latest Macbook Pro?
Well, that's the brand identity for you in real life!
Brand identity is what your prospect or customer thinks of your business when you are not around them. The lingering feeling you leave behind, the "after-taste" when you are gone!
Long story short, whenever your prospects and customers think of you, it's the first thing they remember about your business.
Being a brand does not require a million-dollar turnover. Small businesses can be brands too.
Brand identity is a set of visual components representing a company's ideas and allowing customers to remember a brand and distinguish it from dozens of others. It helps shape consumers' perceptions about a company, build brand loyalty and trust, and make a brand memorable.
Why is Brand Identity Important?
Marketing is how you communicate to your audience, while brand identity is how they perceive you and what you do. Crafting a masterful brand identity helps you:
Communicate your business values & set expectations.
Shape public opinion and perceptions about your business.
Establish loyalty and trust.
Make your brand memorable and top-of-mind.
Crush your competition in a saturated market.
Transform a small business into an enviable brand.
Communicate your business values & set expectations.
Shape public opinion and perceptions about your business.
Establish loyalty and trust.
Make your brand memorable and top-of-mind.
Crush your competition in a saturated market.
Transform a small agency into an enviable brand.
Get higher quality leads & ideal clients faster.
Close more sales and get more revenue.
Enjoy enhanced credibility.
Maintain low customer attrition and maximum retention.
Charge a premium price because you're not fighting around price anymore.
Launch new products or services with an unfair advantage.
Improve your chances of getting funded or acquired.
Overall, having a great brand identity helps you be seen as more than just a business.
Brand Identity vs. Brand Image
These two titles often confused with one another, whereas both are distinctly different terms.
The brand identity is how it presents itself and what it tries to communicate. In contrast, a brand's image is what the consumer perceives it, i.e., how they feel about a brand after interacting with it.
Simply put, brand identity could be thought of as the process with brand image being the outcome.
Then what is branding? Branding is a marketing checklist you use to build a specific image for your company. Brand identity is a collection of tangible brand elements that create a brand image.
Key Elements of Brand Identity Design
The major components that determine your brand identity are as follows:
Brand Logo
A business logo is often the one thing that excites most business owners first and most. A visually attractive, relevant, memorable logo is essential for excellent recall value. Two major types of logos exist—logotype and logomark.
A logotype is a logo that involves some typographic treatment of the business name. In other words, a text logo involving minimal or no shape and forms. On the other hand, a logomark is a logo centered around some image, icon, or shape.
Most logos these days are a combination of text and image both.
Your specific niche could heavily influence your font choice—the best case studies of the logotype are Coca-Cola and Google shown below.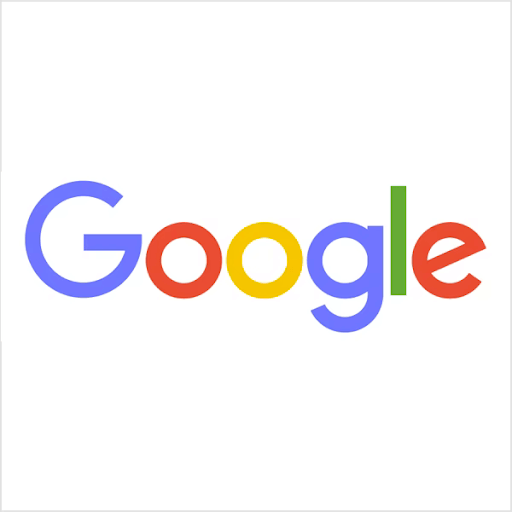 Source: original Google logotype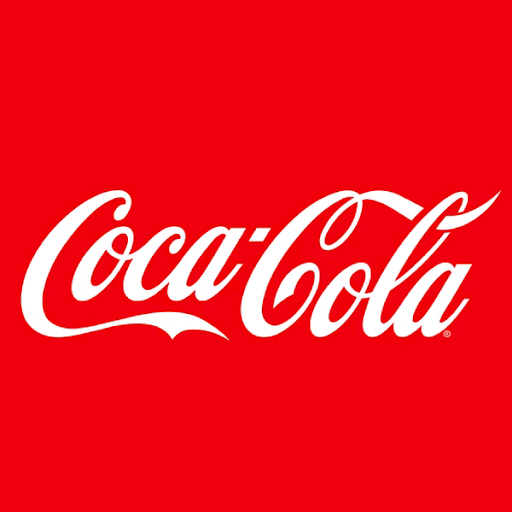 Source: original Coca-cola logotype
And best examples of logomark—Twitter, Target are here.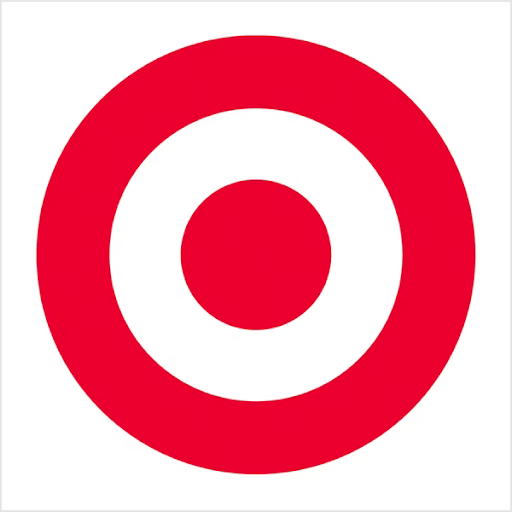 Source: original Target logomark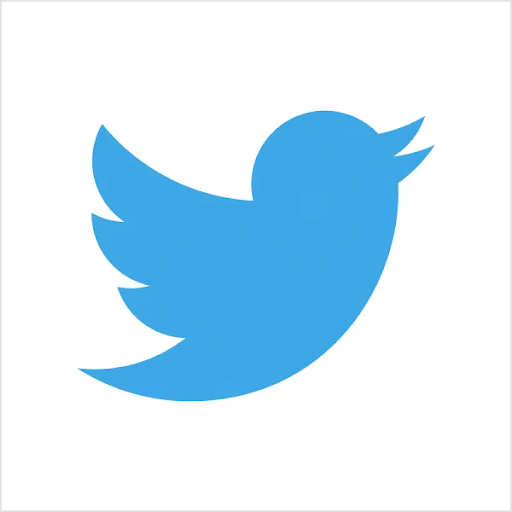 Source: original Twitter logomark
Visual brand identity & Color Palette
Your choice of brand color palette is crucial.
Colors are more than just what meets the eye. They play a big role in conveying (and in many cases even induce) ideas, emotions, feelings, and experiences. So getting your color palette right is the secret to producing great visual branding. In part because it's where your brand's first impressions are created.
Check out the example of Slack's brand color palette.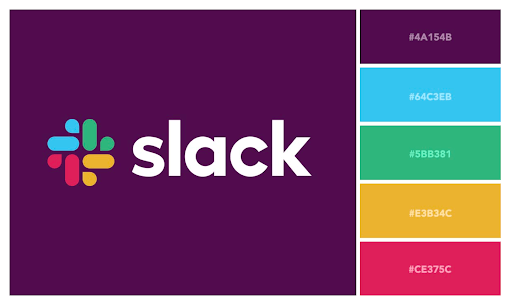 Source: original Slack color palette
Below is the color psychology wheel which indicates the general emotions conveyed or induced by colors.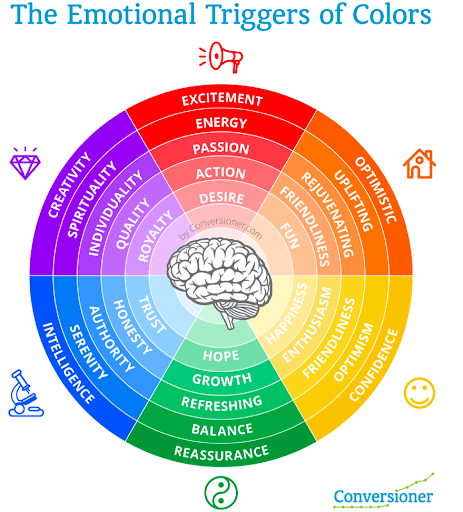 Source: https://www.conversioner.com/blog/color-psychology
In the psychology of colors, warm colors represent optimism, excitement, and creativity, while cool colors represent peace, calm, and harmony.
Brand Typography
Your specific niche could heavily influence your choice of font. For example, if your brand represents a fashion product or even a luxury events management company, then you could go in with more flowing, handwriting-type script fonts like Buffalo or Monotype Cursiva.
In contrast, if you are a business that works with corporate clients a lot, a formal font such as Montserrat or Arial would be great. If still confused, analyze the top competitors in your niche. You will get fast answers.
Style Consistency
From choosing your creative or graphic kit for your Facebook ad to daily Twitter posts, everything should be consistent in style and tone, reflecting your brand voice and whole concept.
Brand Forms and Shapes
Forms and shapes are subtle but have a substantial effect on perception.
A logo with soft edges and circles, for example, will inspire a very different reaction from a logo that is sharp and geometric.
Round shapes indicate emotions, togetherness, community, and unity. In contrast, straight-edged shapes like squares and rectangles indicate strength and stability.
Straight lines also have their own implications: vertical lines suggest masculinity and strength, while horizontal lines suggest tranquility and mellow vibes.
Website
If you have an online business, rest assured that your website will be one of the most important aspects of your brand. These are times when people research your business and try and look everything up online before approaching you to buy.
A decent-looking website with relevant copy and content that is very useful to the visitor will paint an identification of your brand and give it great credibility. Whereas not having a website or having a poorly designed one will make your prospects wonder if this is how you do business as well.
More critical for small businesses than the big ones today, your website can be a very effective 24by7 salesman.
Some of the most key aspects of building out a great website are as follows:
Great UI & UX – Easy and intuitive for the user to find the information he came there to find. Include a search box if necessary.
Speed – make sure your website loads up completely within 3 seconds. According to Google, 53% of mobile website visitors leave if a webpage doesn't load within three seconds.
A clean look that goes well with the color palette and typography chosen.
Responsive design – so your website loads up just fine on mobile devices too. This is critical.
Optimize for search engines. Also called Search Engine Optimization (SEO), it's essential to be found for the right keywords by users over search engines such as Google and Bing.
Optimize for lead generation. Unless you are an ecommerce business that directly sells from the site, more often than not, your visitors will end up becoming leads before they turn into customers. A great way to capture leads would be to use popups and subscription forms to capture valuable visitor information and then input this data into your CRM and email marketing tool.
Sender is an all-in-one marketing automation platform that includes emails and SMSes under one dashboard and popups & forms that will grow your list over time.
Invest in a great copy! If someone can't understand what your business does within the first few seconds, they are as good as gone. Your website copy and content should enable them to understand how you can help them and why they should choose you.
Email Design
Given that email marketing has a prolific ROI of 4300%, it's inevitable that your business or brand will start emailing customers regularly (if you're not doing it using this channel already, that is).
If that be so, how you send your email becomes a crucial part of your brand strategy for email marketing. Email newsletters and other marketing emails can be sent in two ways: simple text or HTML designs.
Simple text emails have higher inbox delivery rates and greater opens (because they look personalized).
But most businesses and brands also tend to send out great-looking HTML newsletters to ensure top-of-mind recall through branded, extremely functional, and interactive email communication, leading to higher engagement and conversion rates.
HTML newsletters do the job of making your business look like a brand but don't worry that you will have to learn HTML coding to come up with attractive and branded email communication.
When you use an email marketing system like Sender, doing it's easier than you think. Sender's in-built email design tool makes it a breeze to build emails quickly and efficiently using simple drag and drop editing.
Also included are responsive and high-converting pre-designed email newsletter templates that make it extremely easy for you to send emails.
If you are looking for an easy-to-use omnichannel (email+SMS) marketing automation tool that is highly affordable, too, look no further than Sender.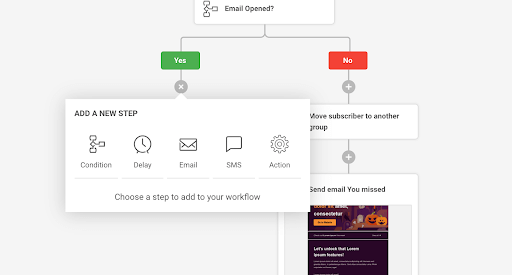 Check out the FREE Forever plan that includes the ability to send up to 15,000 emails to up to 2,500 contacts for a lifetime. The FREE plan also includes access to premium automation features and high-quality popups to grow your business.
Social Media Applications
The key here is to stick to relevant social media channels where your target audience hangs out. Also, ensure that your logo, creatives (cover page, etc.), copy, and messaging have the same consistent tone and representation.
Creating a Brand Identity & Design Guidelines
Before you even begin forging a brand identity, you need to spell out your "Biggest Why". This is because unless you know and understand your business's purpose, it would be futile to try and communicate your proposals to a prospect.
What is the Purpose of Your Business?
Whom do you want to Serve?
Why are you doing this?
What are your core organizational values?
Your USP (unique selling proposition)—What do you have that other competitors don't?
After answering the above questionnaire, follow the guidelines below to map out your dream brand identity.
Market Research
Survey the market to understand your audience. Who is your ideal customer? What are their needs? How can your product solve their problem? Where can you find them?
Create a questionnaire with multiple questions about your ideal audience; if you can acquire accurate answers to these questions, you are a few steps away from creating a product people love.
Next, analyze your unique value proposition. What makes you and your product stand out among others. Here, you should seek to distinguish your company from competitors. Once that's clear, you can formulate your objectives and develop sustainable mission and vision statements.
Create Visual Elements
You have a unique value proposition, written objectives, mission, and vision statements at this stage. It's time to create a digital footprint that makes it easy for customers to recognize and remember your brand—create a logo using insights from your research.
Note that your logo takes center stage in commercials, billboards, infomercials, posters, chatbots, email campaigns, and every other type of advertising you intend to carry out in the long run—try to make your logo unique, sticky, and easy to remember.
Connect with Customers
It's time to connect with potential customers. Use a tone of voice that suits your brand personality. For example, if you have a laid-back company, reach out using conversational language.
Use a consistent tone of voice across all communication channels. People love storytelling. Reach out to them with the story of your brand. With a distinct tone of voice, you can easily connect with your audience, evoke emotions, and make your brand appealing.
Monitor Progress
You need to monitor your brand's progress to know that you're building it right. Have your marketing team track the key performance metrics. You could use Google Analytics, social media discussions, and surveys to monitor your brand's performance and how people interact and talk about your business.
Monitoring progress helps you identify the changes to implement, helps you gain insights and draft strategies to existing mistakes, and finally, allows you to carve an enviable position for your brand.
Regular update
When building a brand identity, there are several negative practices to avoid. Avoid contradictory messages; you'd confuse your audience. Consistency in your messages, ideas, and values are crucial.
Be unique and innovative. Improve your product by making it memorable. Make regular updates and stay on top of the trend.
Always be conscious of what you say and use a visual brand identity befitting your company. Once you have chosen color, fonts, and style, stick to it in your communication with customers and leads.
Brand identity design is simple but not easy. Creating a successful brand takes blood, sweat, and tears.
Also read: What is Targeted Marketing? Definition, Strategies & Examples
Brand Identity Template
Brand identity templates highlight the overall plan and strategies needed to build a choice identity. You can also view the brand identity template as a raw draft or guideline that takes your brand from point a to point b.
A brand identity template is essential in maintaining consistency in your messages to your leads and customers. Creating templates for business cards, letters, brochures, and emails is necessary. Marketing templates may include the email signature and logo, giving your messages a professional look.
Examples of Strong Brand Identity
Two great examples of brand identity are as under:
Apple Brand Identity
Apple Inc needs no introduction. The tech giant has left and continues to leave its mark on every continent.
As a brand, Apple positioned itself as a creative, sleek, and cutting-edge tech company. Apple's logo is famous and easy to recognize. Its branding identity matrix maintains consistency with critical elements across all communication channels.
Apple's brand image portrays it as a fun, young, and vibrant brand that makes customers think freely and feel special. Overall, the company represents simplicity, friendliness, and heartfelt connections.
Website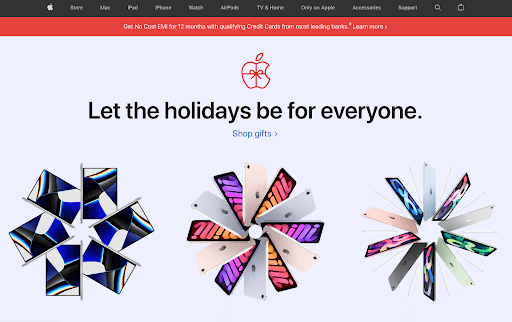 Source: original Apple website
Logo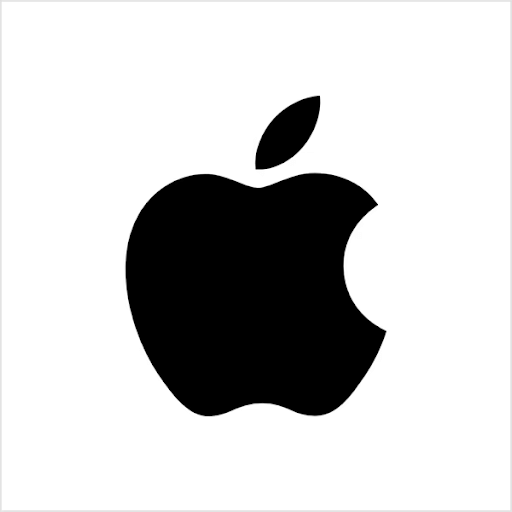 Source: original Apple logo
Sample Email Design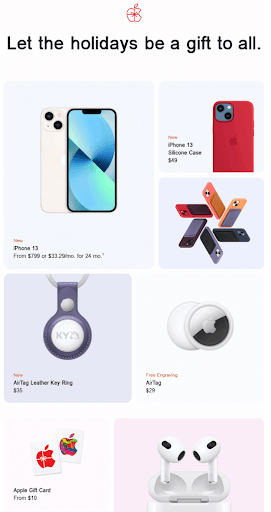 Source: original Apple email
Instagram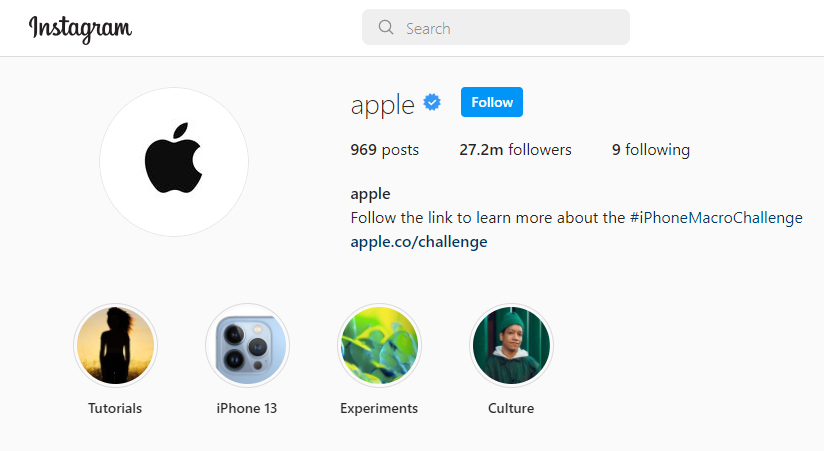 Source: original Instagram Apple account
Nike Brand Identity
Ask anyone about the Nike logo, and you'll likely hear about the swoosh and the "Just Do It" tag line. The company's founders chose the name "Nike" in line with a Greek goddess of victory. Its primary color is red – exemplifying passion, joy, and energy— and white represents purity, charm, and nobility.
Nike uses the Futura Family Font related to the Futura Condensed Extra Bold Oblique. The company seeks to create sustainability, innovation, community impact, and promote a healthy lifestyle.
Apart from its popular 'Nike' brand image, the company markets its products under Nike Golf, Nike+, Air Jordan, Air Force, Jordan, Converse, Nike Dunk, and other brands.
Website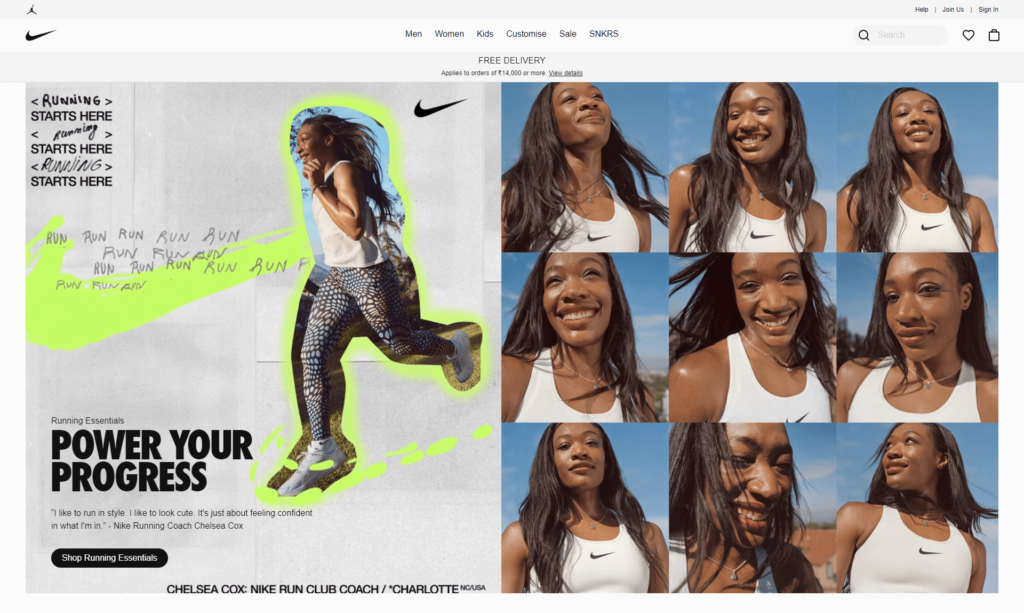 Source: original Nike website
Logo

Source: original Nike logo
Sample Email Design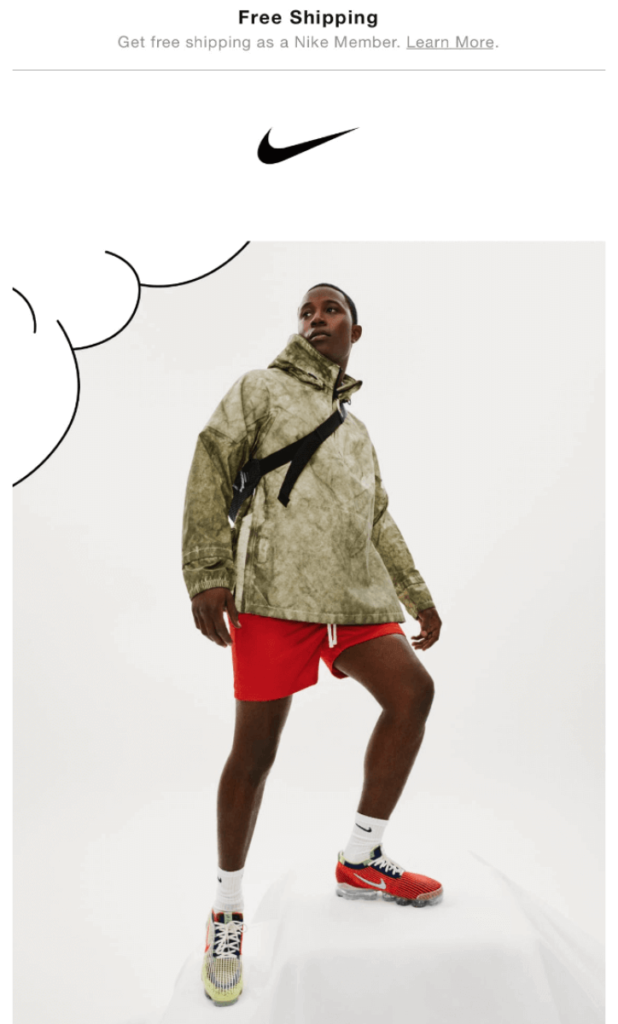 Source: original Nike email
Instagram

Source: original Nike instagram account
Coca-Cola Brand Identity
When you hear Coca-Cola, you probably think about its famous logo, the classic ribbon-like imagery featured on its cans, or the "Share a Coke" campaign.
Coca-Cola's brand identity has two elements:
Red logo in script text, where the red color inspires confidence in someone drinking a Coke and the script typeface is all about fun and enjoyment. For example, coffee is a drink you take before going to work in the morning. Coca-Cola is a drink you enjoy when you're done with work in the afternoon. This is the brand's "face."
Uniquely-shaped bottle (no other beverage has bottles that look exactly like it). That assures customers they're not getting an imitation — they're getting the real deal. The brand gains credibility and trust this way.
Website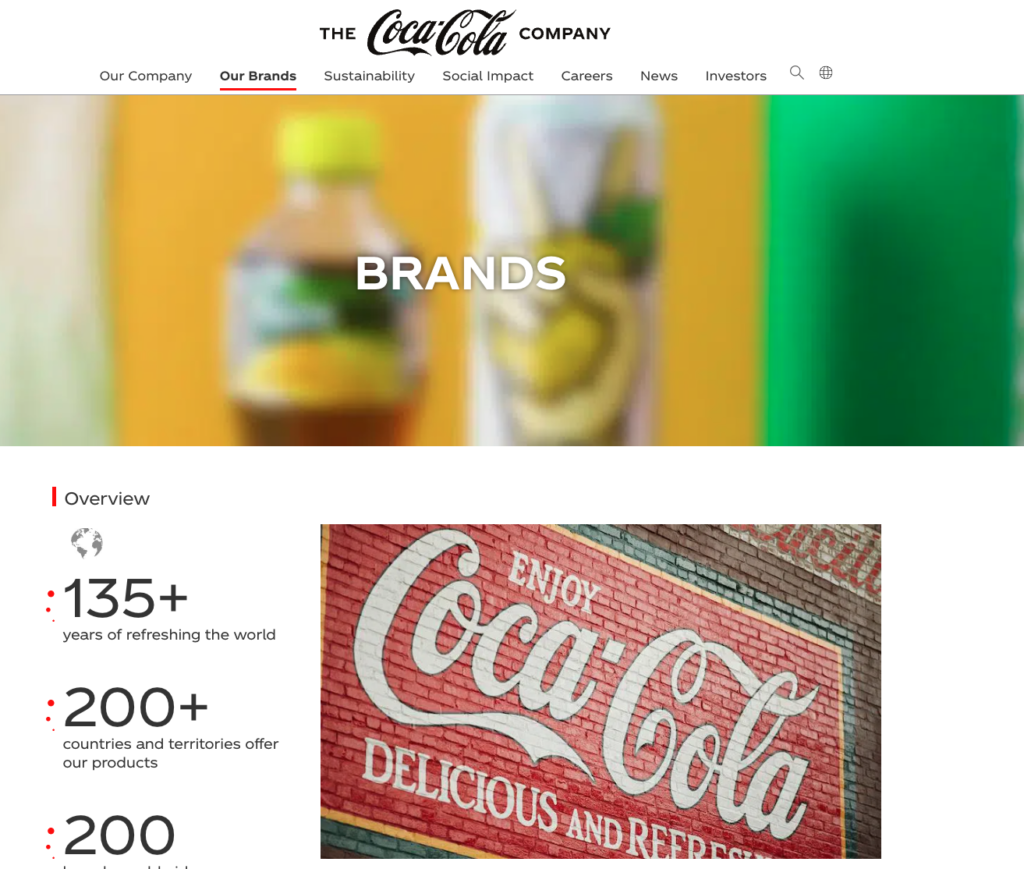 Logo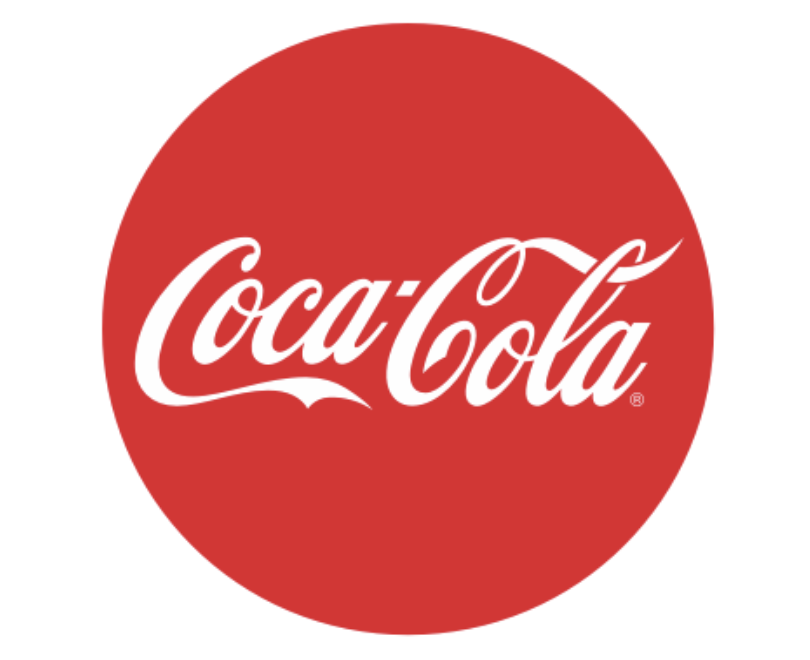 Sample Email Design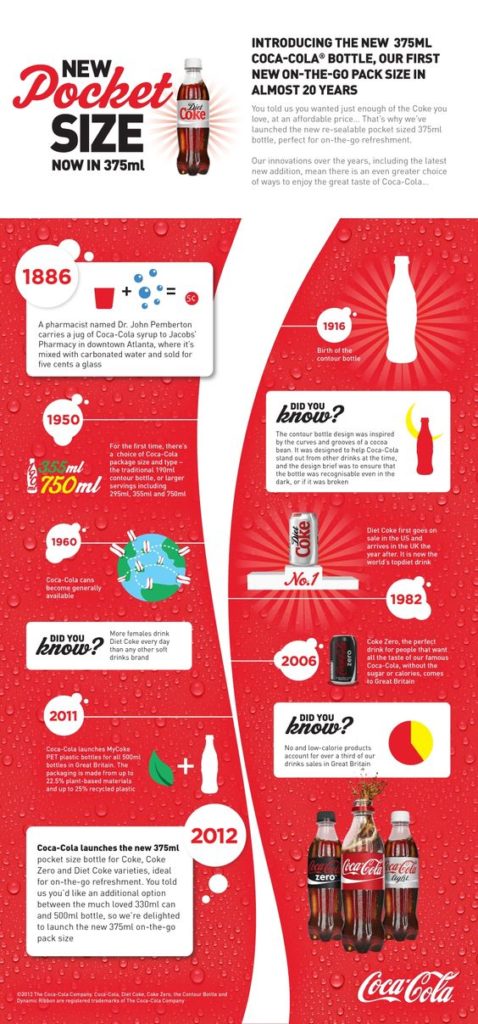 Instagram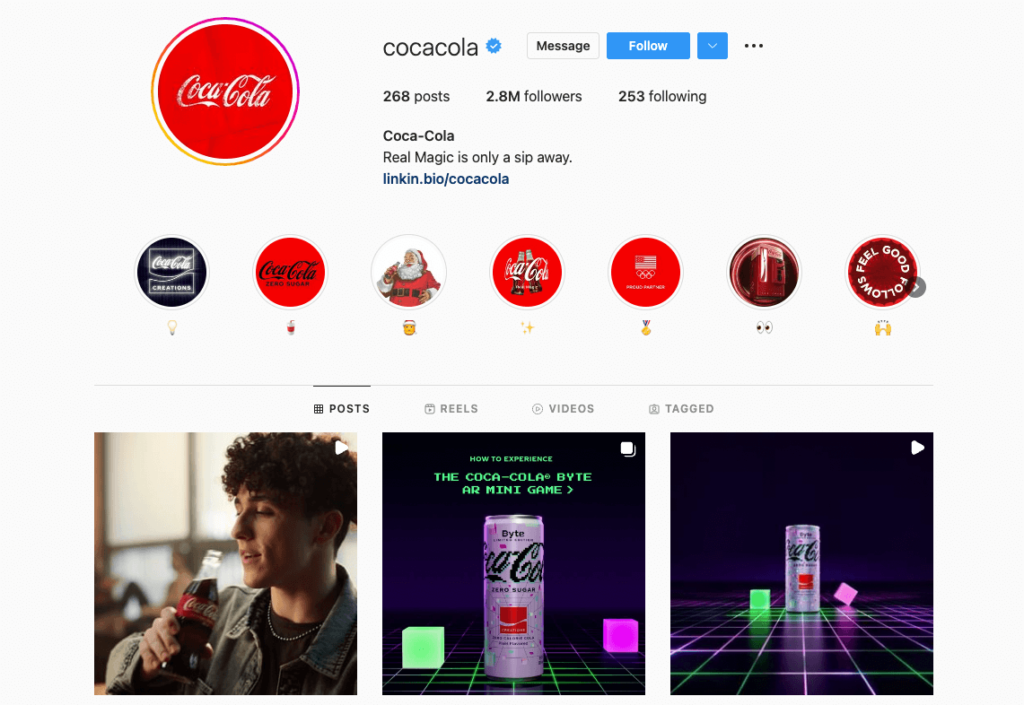 McDonald's Brand Identity
McDonald's has more than 36,000 branches in over 100 countries. The brand's tagline, "I'm Lovin' it," is true in the hearts of its customers. It's the world's number one restaurant, serving some of the best fries and burgers in town.
The simple use of the golden arches and the slogan 'I'm Lovin' It' is the highlight of its logo design. As a result, McDonald's current logo design is the most recognizable symbol globally, thanks to effective branding.
McDonald's has also shifted its perspective from 'better than the competitor' to offering ' value to the customer.' They focus on providing a unique experience to their audience, which isn't something all brands strive for. McDonald's branding concept focuses on customer needs instead of fitting the norm.
Website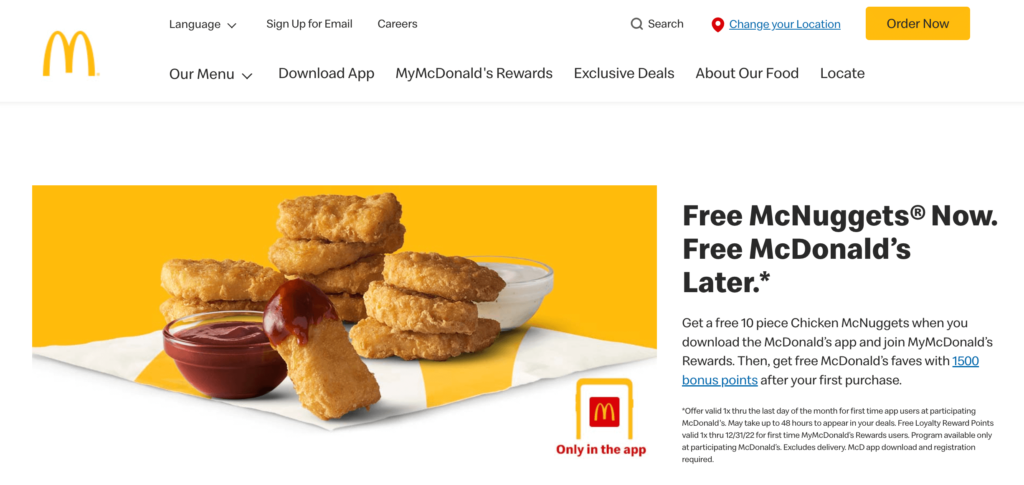 Logo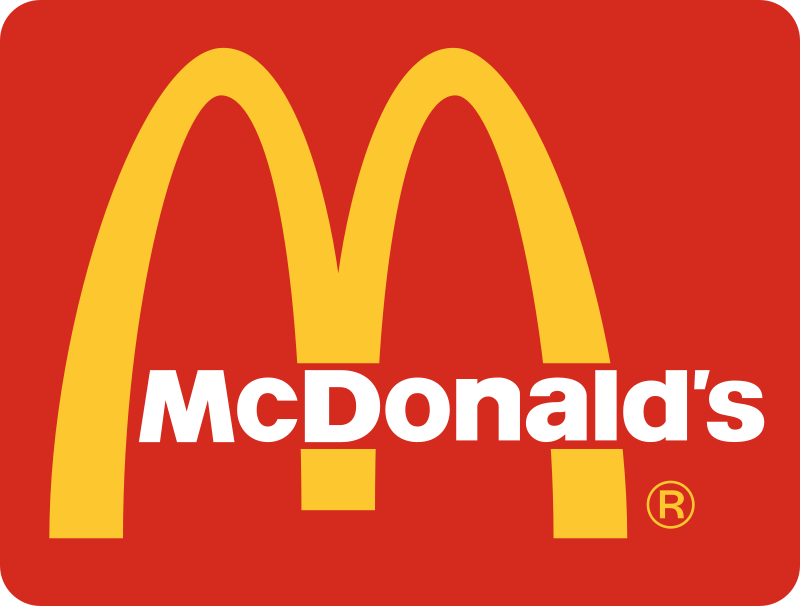 Sample Email Design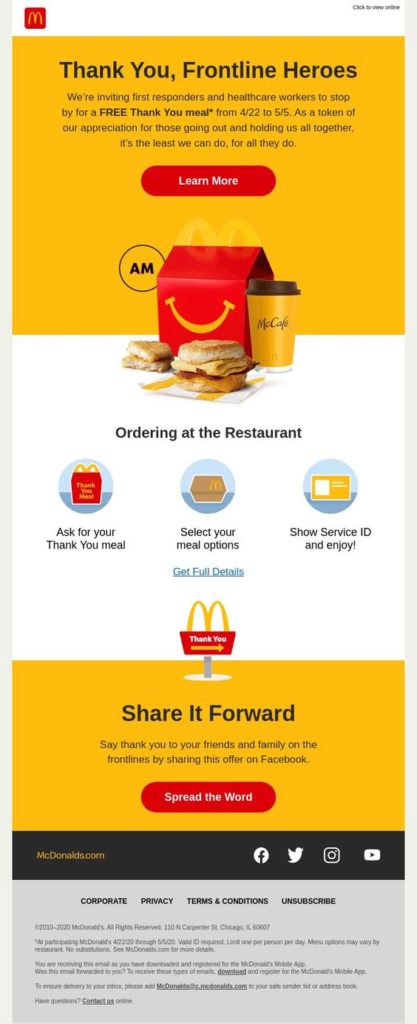 Instagram
Brand Identity Packages
The hassle of building a brand identity is not something any B2B or B2C marketer without prior experience would want to take up without proper guidance. Multiple digital marketing agencies offer budget-friendly packages for SMEs and fortune 500 companies to revolutionize their brand identity.
NB. Before settling for any brand identity package, know what you want. Explore your competitor's web presence, take note of your likes and dislikes, and create a rough idea of the kind of brand you'd like to build. Having such information would help you pick the right package for your brand.
Importance of Brand Identity
In a fast-moving world rife with competition, brand identity is a non-negotiable because if you don't help your prospects see it the way you want them to, it will happen by default. Transforming your business into a brand takes time, but if you didn't start yesterday, now is as good time as any.
Also read: How to Maintain Brand Identity in Email Marketing
Content Contributor – Santosh Balakrishnan