Profit from your knowledge
Apply email and SMS marketing strategies you already know to see the best results with Sender. It's free. It's easy.
Get Started For Free
If you've been doing email marketing for your business or someone else's for a while, you've probably heard of an AMP email before. But like most of us, unless you had a solid business requirement that begged for it, you may not have researched further.
Don't worry—we got you covered in this AMP 101 email guide, where we share the nitty-gritty details of what an AMP email is, why your business should care, and when and how to go about incorporating them as a valuable part of your email marketing strategy.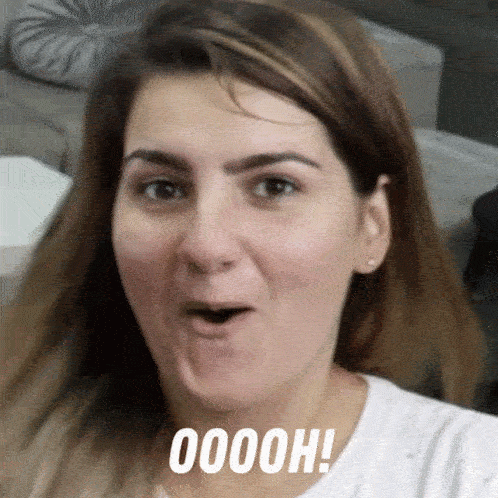 What Does AMP Stand For?
AMP is short for Accelerated Mobile Pages.
Mobile users account for more than half (54.8% in 2021 Q1). Google foresaw this and introduced AMP around 2015, with the idea of creating a better experience for users like us by improving website and landing page load times over the mobile web.
What is the Advantage of Using AMP?
Accelerated Mobile Pages or AMP offers the following advantages:
Page speed is a significant ranking factor for Google. Therefore, AMP promises to generate more traffic through improved search (SERP) rankings.
More conversions through a faster and much-improved user experience on the page.
Free, Open source framework for coding.
What is an AMP Email?
An AMP email is the application of the above described AMP framework to a standard email to improve the overall user experience.
It includes embedded interactive elements such as image carousels, FAQ or Feature accordions, Purchase buttons, etc. Your user can now complete their actions inside the email they just opened instead of visiting the landing page or website to do the same.
While the original AMP framework was intended to create faster websites and landing pages, a subset of its components is easily adaptable for use inside of emails.
Some AMP elements include AMP Selector, AMP Accordion, AMP Sidebar, AMP Forms, and more!
Why Do We Need an AMP Email?
Whether in text or HTML format, your standard email contains information that is essentially both static and non-interactive.
What if you would like to serve dynamic content over an email without taking the user to a landing page or website? i.e., display information that gets updated live inside of the email.
Or maybe you want to provide an interactive email experience where the user can complete an action within the email itself in seconds—for example, filling up and submitting a form.
AMP Email Benefits
AMP emails often come in an AMP HTML format and support a variety of interactive elements such as image carousels, form elements, data from a backend database, dynamic content, layout, etc. Email recipients can view and interact with the AMP components, all from within the inbox.
Some of the advantages of sending AMP emails are as follows:
Vastly improved user experience by bringing the website, landing page, or form to the user—the user doesn't have to leave his inbox.
Powerful and instant engagement because of removal of barriers and enhanced ease of action taking.
Improved branding by the inclusion of rich media.
Real-time updated content to the user.
Hyper-Personalization Of Content leads to higher sales and revenue.
Increased time that users spend with your email what leads to increased chances of responding to the offer.
In short, AMP for Email allows senders to include AMP components inside rich, engaging emails, making modern app functionality available within the email.
What Can You Do With AMP for Email?
Some of the most popular use cases are described as follows:
Time Sensitive Sales Promotions
Send out an email with an embedded count-down timer that allows your prospects to buy from inside the same window itself.
RSVP to an Online Event
Confirm attendance or inability to attend a webinar with one single click.
Reply to Comments
Allow readers to reply to comments and tags from inside their email inbox without ever having to open another web browser instance.
Collect Feedback & Reviews from Users
Use interactive forms embedded inside emails to collect feedback from prospects and customers.
Instant Double Opt-in
Embed the double opt-in registration process inside the email itself. So when a user receives an email to confirm his email address (as part of the double-opt-in process), he's not taken outside to a separate landing page to click on a button to complete the process. Instead, it gets done with a single click inside the email within seconds.
Quizzes
Run interactive click-and-answer quizzes as part of your regular newsletters.
Questionnaires, Surveys & Polls
Conduct polls to determine crowd sentiment, especially when it comes to product features and development.
Appointment Setting
Let prospects schedule appointments with you or your team with a single click of a button.
Gamification
Use the wheel of fortune to disburse varying amounts of coupon codes, all from inside the email itself.
Allow Users to Browse "Live and Updated Product Catalog"
Instead of an email full of links, ecommerce businesses can showcase multiple product images inside a single email in a desirable manner using interactive image carousels. E.g., allow prospects to add items to their shopping cart and checkout in one to two clicks.
Engaging Games
Permit users to play highly addictive games to improve their association and experience with your brand.
And more! Whether you run your own video advertising agency or an ecommerce site, you will find a use for AMP emails.
An AMP email wants to give the user an app-like experience inside the same browser window they are viewing the email. And getting this right can have profound positive effects on your business's top line.
Difference Between AMP Email and a Standard HTML Email
Standard HTML email templates allow you to run some code inside, typically Javascript. However, this is extremely limited to only a few actions as more than one Email Service Provider (ESP) finds it a security headache.
On the other hand, AMP for email is a "declarative" framework so it can be easily scanned for spam and phishing, ensuring the safety of email recipients.
Because of this, the most prominent email clients in the world (Gmail, Outlook, Yahoo Mail, and Mail.ru) offer support for AMP technology. So you no longer have to worry about whether your subscribers will be able to read your email the way you sent it to them or not.
AMP Email Best Practices
Here's a collection of some great suggestions and tips for getting your first AMP email or AMP campaign right.
Do you really need it? First, ensure that you've got a valid use-case for 'AMP for Email'. Next, you need to define a requirement that would actually add value to your subscribers' experience with your brand.
Tracking – Track opens of the email's AMP-specific part with a tracking pixel.
Forwarding – If the email needs to be forwarded, use a link that creates a new email. AMP emails can't be forwarded, only the fallback HTML or text.
Fallback Support – You need to provide a fallback HTML design wherever AMP emails aren't supported. This is also required when you don't comply with security requirements for AMP emails.
AMP Email Examples
Google Docs AMP Email
Consider a shared google docs document that is being worked on and commented upon by multiple people simultaneously. Instead of having to open docs.google.com every time to reply to a comment, you can simply click inside the Reply box below, type and press enter.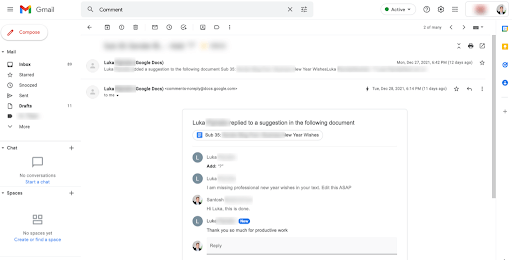 Ecwid's Double Opt-In Confirmation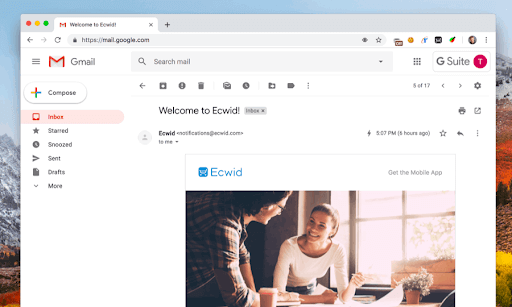 Ecwid's Image Carousel Strategy for Cart Abandonment Emails
There are tons of email marketing software out there, each with its own sets of pros and cons.
But if you are looking for a simple email marketing service to send out visually attractive newsletters, you are in the right place! With Sender is easy to design them using a smooth-as-butter drag and drop email editor-cum-builder. Also, that will not cost an arm and a leg to keep using.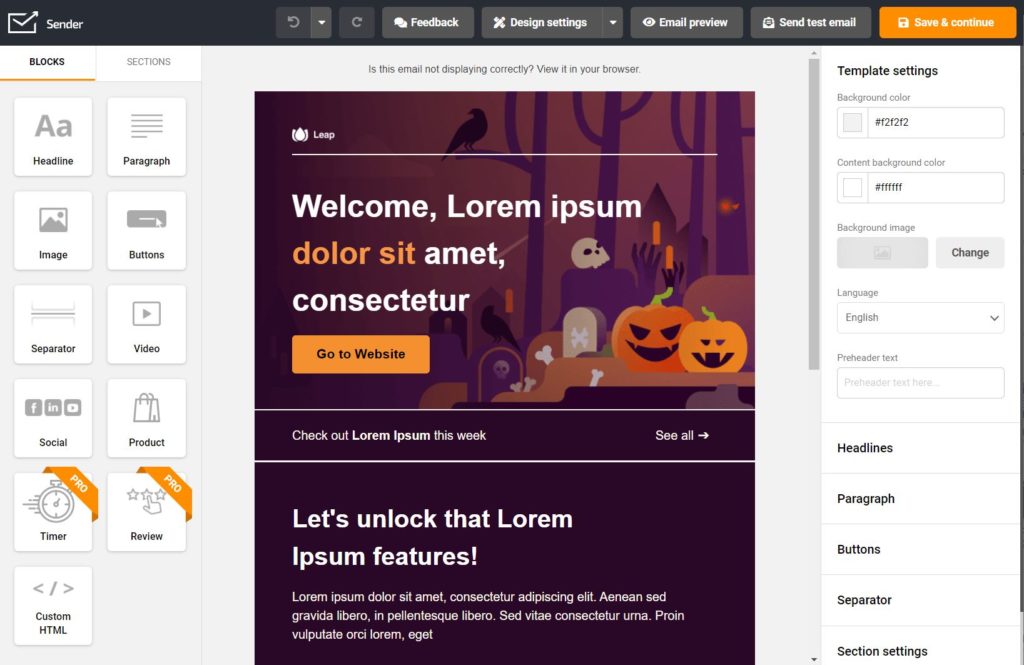 If you want to take it for a spin before moving over from your existing email tool or start with zero financial commitment, the FREE Forever plan can help you do just that. Send up to 15,000 emails a month to up to 2,500 contacts absolutely free of cost! Top tier features such as marketing automation are included as well.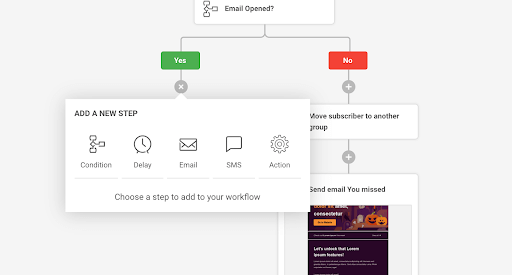 All-in-all AMP Email Summary
That an AMP email has a tangible impact on user experience is undeniable. The resultant higher engagement also drives results; this is also not under doubt. However, don't have an AMP email as part of your email marketing strategy just because everyone else is doing it.
Also, you may have excellent use cases for implementing AMP emails, but the ultimate deciding factor should always be your audience. Over time, we will all move towards a more interactive app-like experience, something only an AMP email can deliver over an otherwise dull email.
Content Contributor – Santosh Balakrishnan