Profit from your knowledge
Apply email and SMS marketing strategies you already know to see the best results with Sender. It's free. It's easy.
Get Started For Free
Marketing trends are constantly changing, but emails remain one of the most popular channels for various marketing campaigns.
Statista shares that the global email marketing market is expected to grow to $17.9 billion by 2027.
Choosing the right email marketing company will significantly boost your marketing campaigns if your business is based in the USA.
The best digital marketing companies help you attract an audience and boost engagements. But the challenging part is choosing the best one. There are many options in the U.S. market, but we've narrowed it down to the best.
Here's a review of the top email marketing companies in the USA and their main services.
Yellow Box — Chicago, Illinois
The email marketing agency also leverages social media, conversion rate optimization (CRO), search engine optimization (SEO), pay-per-click (PPC), and inbound campaigns to achieve business growth for its clients.
They've been able to launch websites for publicly traded software companies, build a web portal for a federal space agency, and run multi-cam live streams for an international museum.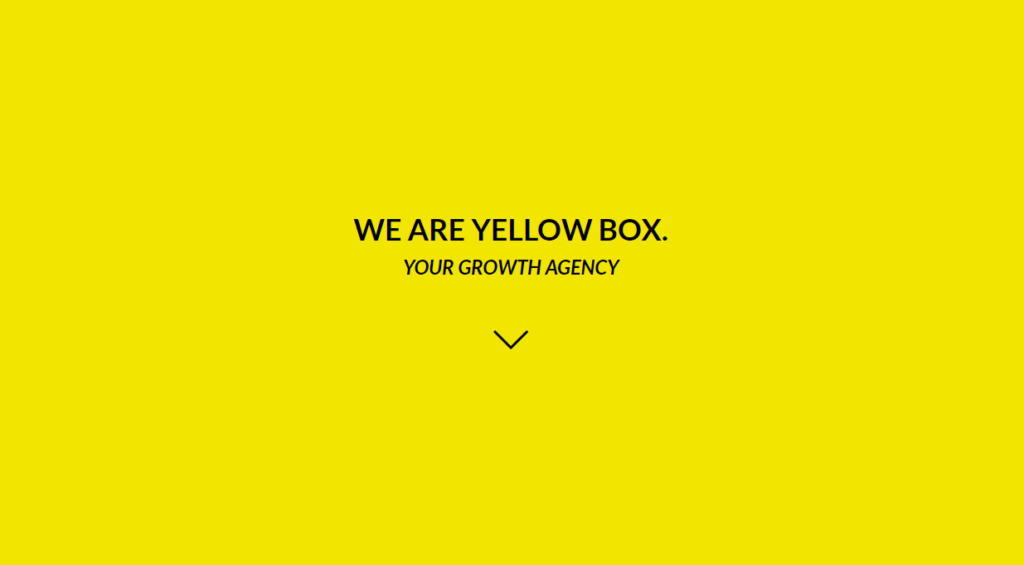 Services
Inbound marketing and content creation;
Social media and email marketing;
Video production and live streaming;
Paid search;
Web design and development.
---
AdToro — Atlanta
AdToro is a digital marketing company started in 2017 in Atlanta. They've worked with over 300 companies in real estate, ecommerce, law, event sales, commercial retail, hospitality, food and beverage, and medical.
The email marketing agency helps companies strategize, implement, and grow their digital marketing channels to create strategies that produce exceptional results.
Services
Search engine advertising;
Email marketing campaigns;
Social media advertising;
Search engine optimization (SEO);
Programmatic advertising.
---
Conscious Commerce Corporation — Boston, Massachusetts
Conscious Commerce is a digital marketing company with 15 years of experience. They have marketing solutions such as ONE — Opportunity Now Emerging branding consultancy and MAP — Market. Advertise. Promote.
They incorporate an integrated, full-service marketing approach for business success and rapid growth. The digital marketing company also ensures they deliver a sustainable marketing solution that keeps their clients happy as they pursue their business objectives.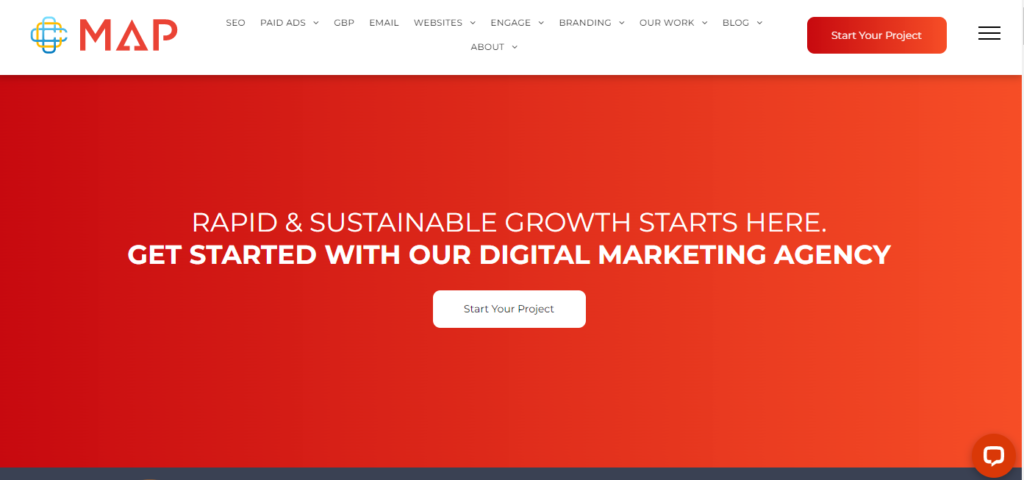 Services
Search engine optimization (SEO);
Email marketing strategy & Paid ads;
Website design;
Online scheduling and live chat software apps;
Business branding;
Digital marketing consulting.
---
Lounge Lizard — Washington, DC
Lounge Lizard has crafted and perfected digital marketing and web design strategies that increase user engagement and conversions.
They help companies form their brand identity and brand voice and implement digital marketing strategies that help them succeed. On top of that, they offer clients a wide range of innovative and strategic promotional programs that increase market share and drive results and revenue.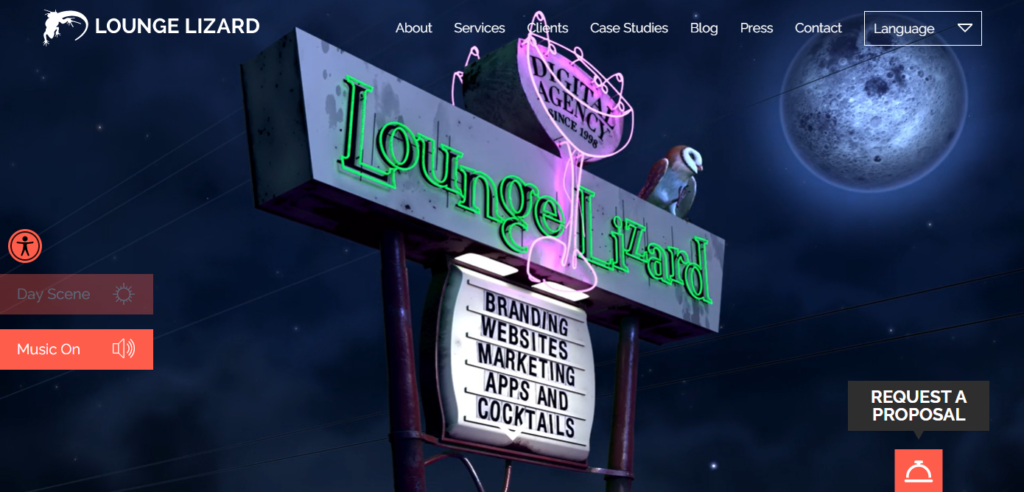 Services
Brand voice and positioning;
Digital marketing;
Direct response;
Identity and interactive design;
UX/UI design.
---
216 Marketing — Cleveland
216 Marketing is a marketing company based in Cleveland with more than 20 years of physical and digital advertising experience. They help small businesses build solid relationships with their clients through integrated content marketing strategies.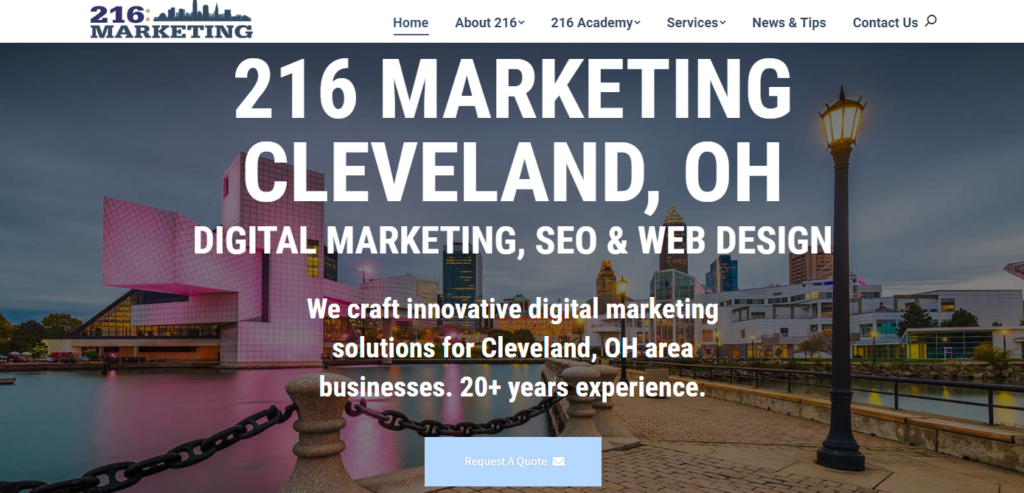 Services
Search engine optimization (SEO) & pay-per-click (PPC);
Website design;
Social media management;
Marketing automation platform;
---
Ocean 5 Strategies — Maryland and Virginia
Ocean 5 Strategies has personalized programs and a proprietary methodology called SWIM (Strategy With Implementation and Measurement) that uses the latest marketing technology, data analytics, and continuous improvement processes to generate considerable ROI for its clients.
The email marketing agency looks across the entire sales and marketing pipeline to align their client's marketing investments with their business goals. They also implement digital transformation programs that produce measurable results.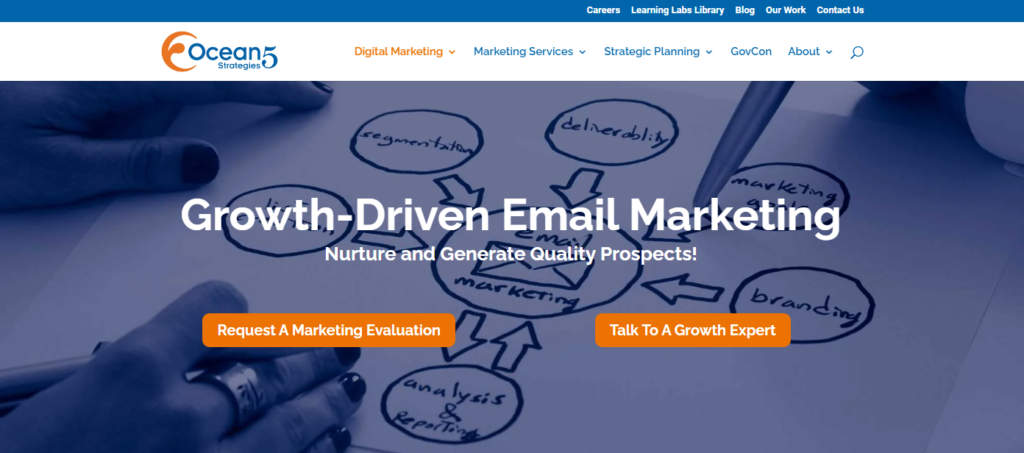 Services
Marketing automation;
Email marketing;
Search engine optimization (SEO);
Graphic design;
Inbound marketing;
Social media marketing.
---
Soulpepper — Los Angeles, California
Soulpepper is a digital advertising agency located in Los Angeles, California. They use inventive digital marketing strategies to help law firms increase leads, attract customers, and drive more sales to improve their bottom line.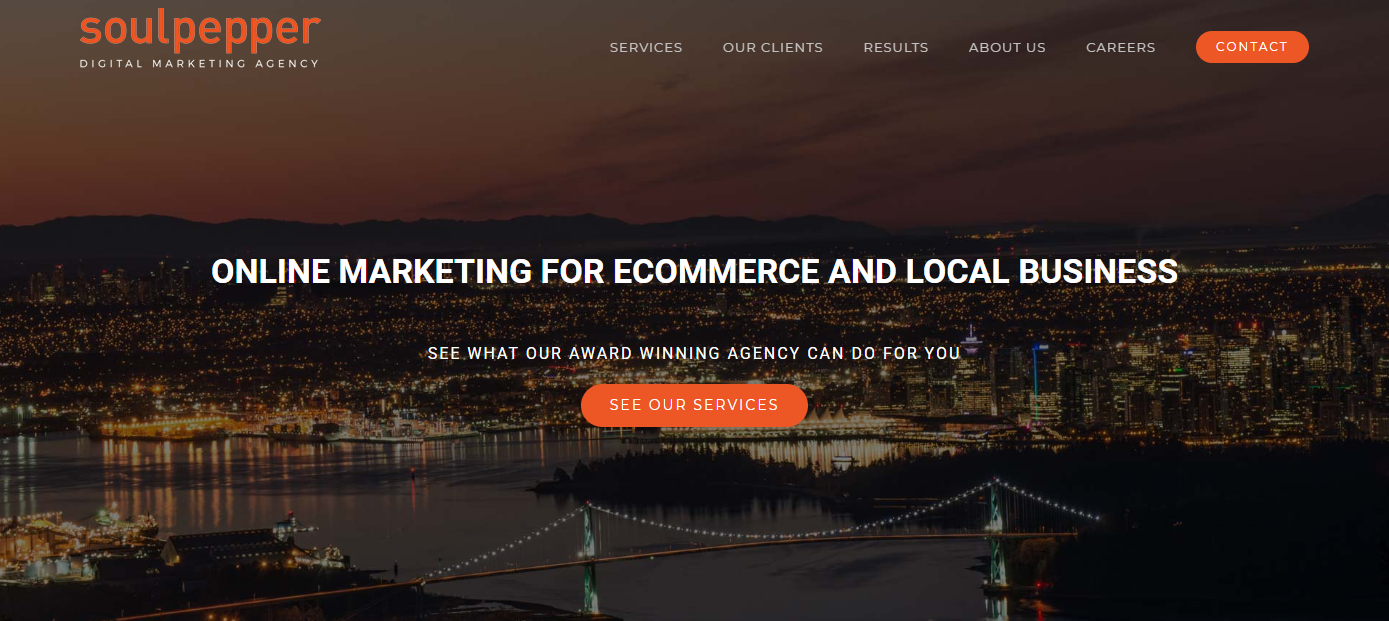 Services
Lead generation & Email marketing;
Search engine marketing (SEM);
Web design;
Pay-per-click (PPC) management;
Search engine optimization (SEO).
---
Martal Group – San Francisco, CA
Martal Group, an award-winning sales agency with 14 years of expertise, is revolutionizing B2B lead generation. Abandoning outdated spray-and-pray tactics, they seamlessly adapt to modern consumer behaviors, using buyer intent data and industry trends to develop hyper-focused, multichannel campaigns.
Martal's global team of top-performing sales executives has experience prospecting for, qualifying, and converting high-level decision-makers into sales-qualified leads in over 50 verticals.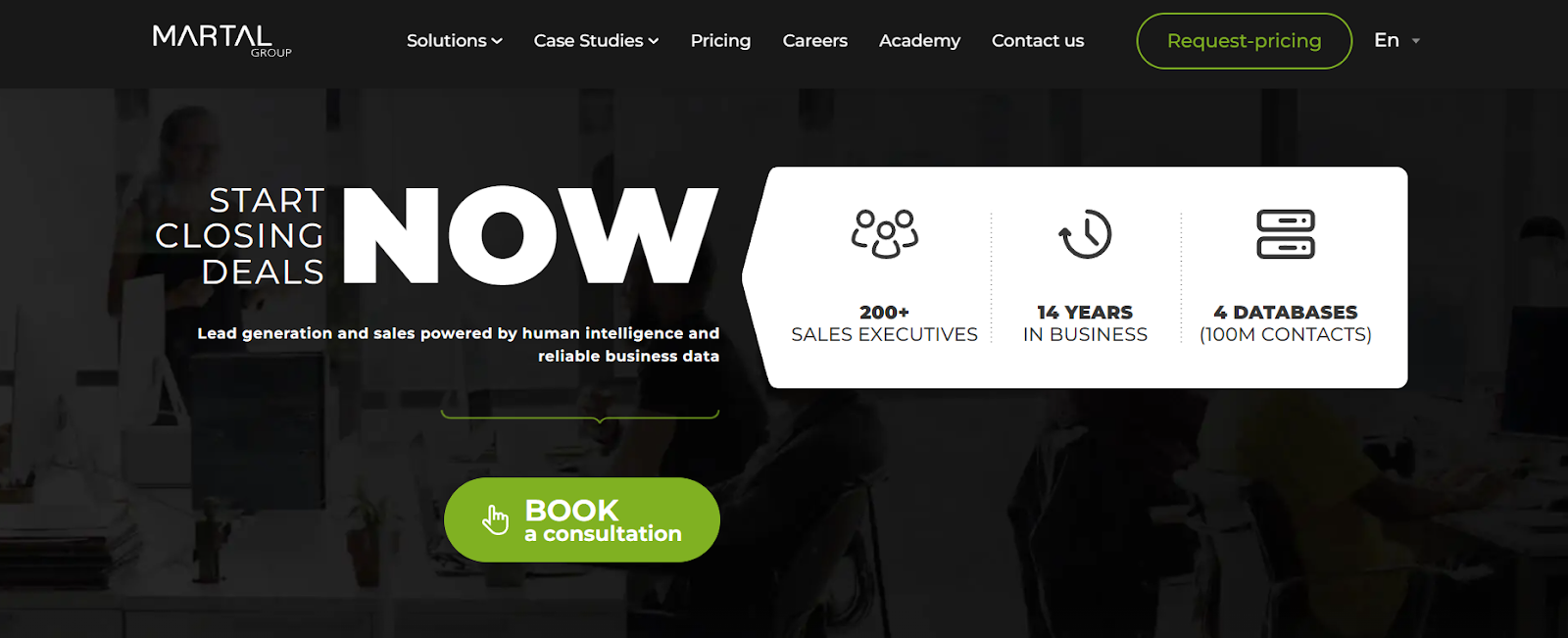 Services
Outbound email marketing
Social selling via LinkedIn
Outbound calling (telesales)
Appointment setting
Fully-managed sales
Top Email Marketing Companies in the USA
Finding the best email marketing provider isn't hard. You only need to try the free trials before purchasing a plan.
Most email marketing services in the USA offer robust features, but it also boils down to the pricing plans.
Sender is one of the best email marketing services that offer the best pricing plans. As an ultimate lead generation, email & SMS marketing platform, you can drive revenue to your business without any hassle. If you're just starting your new business, sign up for Sender's FREE FOREVER plan.
Also read: