Profit from your knowledge
Apply email and SMS marketing strategies you already know to see the best results with Sender. It's free. It's easy.
Get Started For Free
Higher Leads, More Conversions – Live the Life of a High-Converting Digital Marketer.
You have been forever trying to squeeze more juice out of your existing campaigns that ensure flowing traffic to your neat and suave-looking landing pages.
As a result, you are looking at more conversions, more sales perhaps. After all, who doesn't like more customers and the resultant extra moolah? Meet your dear friend—"Landing Page Optimization."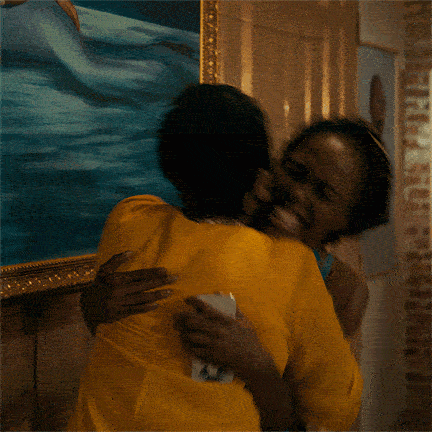 Truth be told, a well-optimized landing page is crucial for your paid media campaigns to convert well.
More often than not, solving your landing page woes could set your business on the path to profitability in terms of ad spending and what you end up getting back in return.
What is Landing Page Optimization?
Anything you do under the guise of landing page optimization involves getting your landing page visitor to complete a desired action on the page. E.g., submit an email address, register for a webinar, buy your low-priced lead magnet product, buy your high ticket consultation, etc.
A "bounce" is when the traffic you just paid to see your landing page ends up abandoning it without completing the desired action. Therefore we are wrong in thinking that a landing page is one place where a "bounce" is definitely no good.
While it's a given that most visitors will end up not taking action, the goal of all landing page optimization techniques is to ensure we "optimize" and get maximum people to act.
At its very simplest, landing page optimization involves improving the visual, textual, and overall contextual elements of your landing pages, so it ends up engaging with your target audience better, resulting in:
Increased number of leads
Better quality of leads
Increased number of registrations
Enhanced conversion rates
Whether your objective is increased lead generation or an optimized sales landing page, landing page optimization is the general path you will choose to walk in the direction of.
Also read: 5 Lead Generation Strategies to Swear by
Landing Page Conversion Rate
Your landing page conversion rate is simply the number of people who executed the desired action divided by the total number of landing page views (people who visited your landing page).
According to a study by Databox, most landing pages have a conversion rate of 10% or less.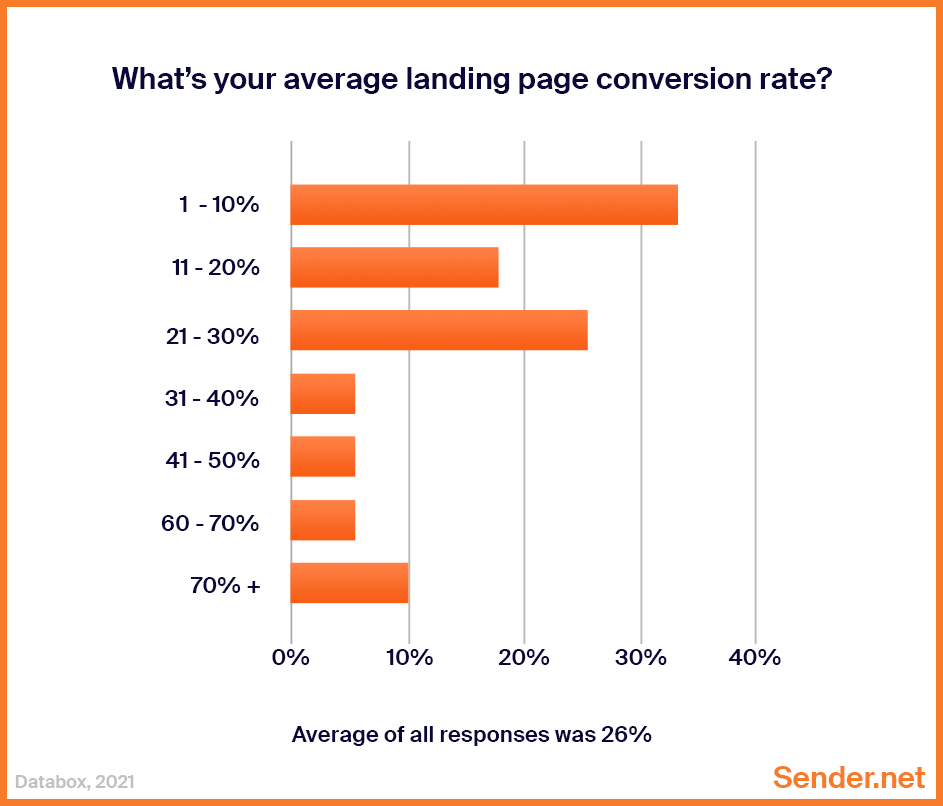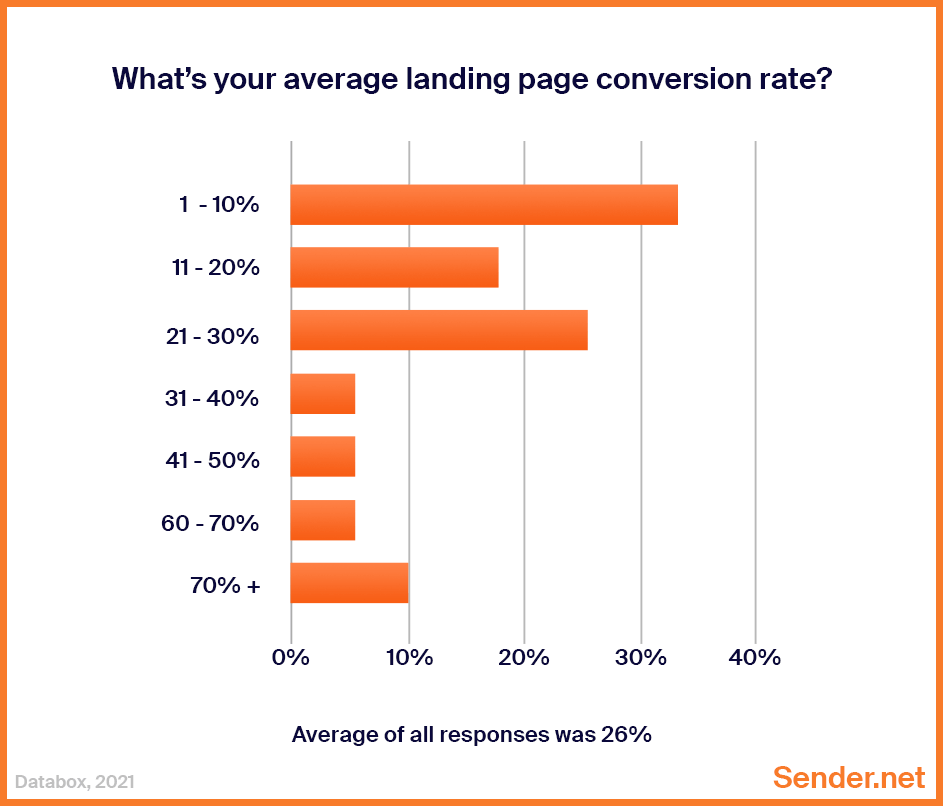 This is not a benchmark by any means.
The digital marketing landscape being as vast as it is, landing page conversion rates will vary across different niches, industries, sub-niches, and despite everything you do, sometimes even from business to business.
Landing Page Optimization Strategy and Best Practices
Trying every recommendation and best practice available online is a sure-shot way to doom your landing page conversions. So instead, ensure that the below fundamentals are in place before thinking of anything else.
1. Pre-Work
Pre-work is what you must have already done before strategizing that landing page for the Facebook or Google ads (PPC) campaigns. So let's revisit these fundamentals anyways.
Solid audience research – You should already have your Buyer Personas (Customer Avatars) in place and be aware of your prospects' likes and dislikes, fears and frustrations, as well as ambitions and aspirations.
Understand your own business – You must have a clear idea about how your business helps your target audience. What pain points does it solve? How it's so much better than the competition (i.e., USP or Unique selling point)?
Clear business objectives – You must know your overall business goals and how this current campaign is aligned with those goals.
2. Make Sure Your Campaign Has a Singular Focus
What are the motivations of a visitor who ends up on your landing page?
What do you know about your visitor, and what do they know about your business or the product you are likely selling them?
Ultimately what do you want out of this campaign? More leads, more signups, or more conversions (sales)?
It can be anything, as long as it's just one thing.
Ideally, it should do one thing and one thing alone. And that too in a highly targeted fashion.
For the same reason, generally, your website's home page is a wrong choice to drive traffic since the prospect will likely be overwhelmed by all the information there. So think of it as one aim, one message, one action.
Want prospects to download your ebook IF they don't end up registering for that webinar? It might be a bad idea to club both goals together. Instead, why not just set up another landing page to promote that download?
Also, it goes without saying that if you have multiple customer avatars, segment them out and have a separate ad instance and landing page for each of one of them. This will help you understand which segment is converting highest and needs your maximum attention.
3. Ensure Consistency Throughout the Funnel
Everything from your Facebook or PPC ad all the way to your landing page and then your "thank you" page should be uniform and consistent with the expectations you set for your user when they first clicked on the ad. i.e.
Logo & branding (most important)
Visual Design (color palette, typography, images)
Messaging (what are you talking about, CTA)
Tone (how you are talking about it, brand messaging)
Any inconsistencies will create distrust in the prospect.
While keeping all other design elements consistent between the Ad creative and the landing page, a repeat of the original core message on the landing page would help increase trust and recognition on the page.
4. Make the "Above the Fold" Section Stand Out
The entire section of your landing page that is first viewed by the prospect without the first scroll is referred to as the "above the fold section."
The most important part of your message or offer needs to be here. If not, and you choose to bury it between paragraphs of text, it may miss getting read.
For business, this is a make-or-break moment since generally uninterested prospects are not even likely to scroll through in the first place, let alone complete the desired action.
Your most crucial elements in this section will undoubtedly be:
A prominent headline that speaks to the audience's pain point or highlights a benefit
Lead text (a sub-headline or paragraph just below the headline in smaller font that expands on the headline)
The call to action (CTA) element urges the prospect to take action.
Make your "above the fold" portion the juiciest part of your landing page and watch your conversions skyrocket.
CTA Tips: Make your visual elements (buttons) big and colorful and surround this with whitespace so the prospect doesn't miss it.
Also read: The Importance of Call To Actions for Websites
5. Inject Endorsements & Social Proof
Everyone likes to talk nice about their own business.
Do you have happy users? Let the whole world know about it, in their own words. Already done and looking for the next level? Try and A/B test your landing page with:
Picture vs. Video testimonials
Few vs. Multiple testimonials
Long vs. Short testimonials
Endorsements from celebrities and influencers can build up credibility real quick.
6. Remove What Could Hurt
You don't always have to add something to your landing page. Exactly, sometimes removing the wrong elements that are hurting conversions could help more.
Unwanted copy clutter: You need concise, convincing copy that communicates the value of what you're offering. Can you say what you are trying to say in less? Do that!
Navigation Menu on top: Landing pages generally do not need navigation. When on that page, the prospect came to complete that one action and one action alone. They either do that or exit. So there's really no reason to tempt them with links to your website pages.
Social Media icons: Avoid using these for the exact same reason. Generally, once you lose them on your Instagram, they are sure as hell not coming back to your landing page to give you their email address.
Avoid asking any questions in your form that are irrelevant or necessary or who's answers you have no idea of what you will do with. Most forms only need the First Name and Email address fields, and maybe the Phone Number if you would like to call them back.
7. A/B Test Your Way Out of Anywhere
Once you have optimized your landing page for the most common improvements, the next level of optimizations will involve some form of landing page testing, also commonly referred to as A/B testing.
Getting your ad on Facebook to optimize for landing page views is one thing but using data-driven decision-making to improve the conversion rate is another thing altogether.
A/B testing is when you create multiple variants of a single landing page, changing one element at a time and then showing it to your target audience and recording their actions.
A/B Testing the most standout elements of your landing page will provide you data-driven validation for your decisions. Examples include:
Headline
Sub-Headline or Lead
Primary creative (image or video)
Call to Action Message (CTA)
Call to Action element design (e.g., traffic, button color)
Form fields
Once you have optimized your landing page for the most common improvements, the next level of optimizations will involve some form of A/B Testing. A/B testing is when you create multiple variants of a single landing page, changing one element at a time and then showing it to your target audience and recording their actions.
In a more advanced type of A/B testing called Multivariate Testing (MVT), multiple variables simultaneously are tested, and the findings are interpreted scientifically.
If you are looking for some great information on A/B testing, we highly recommend Tim Ash's sourcebook "Landing Page Optimization" as an excellent read. It uses MVT to do a stellar job of explaining what still works and why.
One worthwhile mention is that Google Optimize deserves a worthwhile mention here. It's a free tool from Google that allows you to A/B test variants of landing pages to see how they perform against pre-decided objectives.
It uses advanced statistical methods to model the real-world performance of your experiments, giving you more accurate results and helping you unearth winners.
Optimize monitors the results of your experiment and tells you which variant is the leader.
Once these fundamental must-do landing page optimization tactics have been covered, it's time to take your optimization efforts to the next level—by using the latest tech available in the SaaS space!
Landing Page Optimization Tools
We highlight the most popular landing page optimization tools below.
Unbounce
Unbounce is a high-quality landing page platform that allows someone with no coding background to create visually stunning landing pages using an easy-to-use drag-and-drop builder. It features landing page optimization elements such as:
In-built A/B testing between landing page variants
Popups & Sticky bars
100+ High-performance landing page templates
Accelerated Mobile Pages (AMP)
Here's an example of an e-commerce landing page created using Unbounce: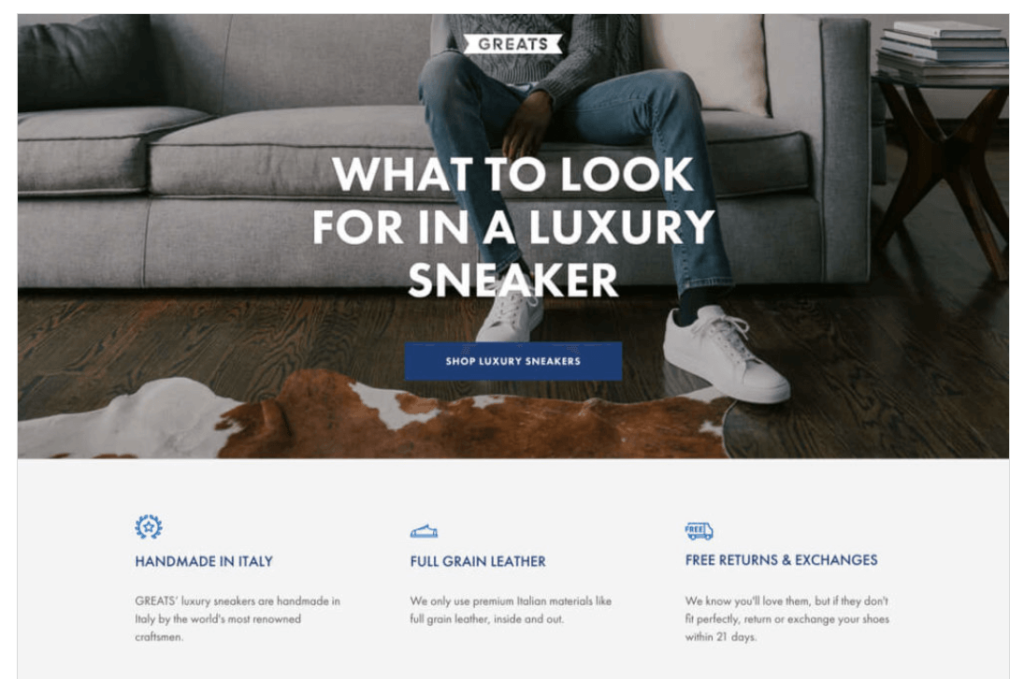 Google Analytics
Google Analytics is a web analytics service that helps you effortlessly measure, analyze, and report your website or landing page traffic.
It lets you know exactly how many people visit your landing page or website, from where they come, what devices they are using, which marketing channels drive the most traffic, the most popular pages on your website, and much more.
It measures traffic, tracks your conversions, and provides all this information in highly customizable reports. As a result, the platform provides you with a complete picture of your site's performance.
Here's an overview of the Google Analytics dashboard: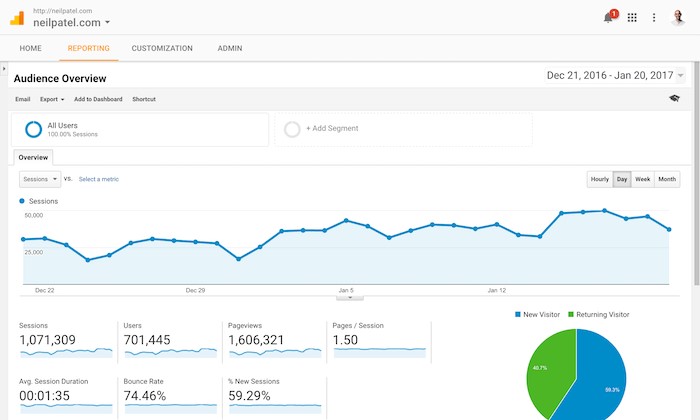 Hotjar
Nothing comes close to seeing a real prospect interact with and behave on your landing page or website when it comes to landing page optimization tactics.
Hotjar helps you get accurate user behavioral analytics and feedback.
With Hotjar, you can improve your site's user experience and performance/conversion rates through advanced features such as Heatmaps, Session Recordings, Surveys, and Feedbacks.
It helps answer the crucial question—What're the essential elements of your landing page or website, and how are users interacting with these?
An example of a heatmap recording in Hotjar with the red color shows portions where the users interacted the most:
Instapage
Like Unbounce, Instapage is a premium landing page platform with a robust landing page no-code builder for accessible page building, multi-step forms, real-time conversion tracking.
It features 100s of pre-built, high-converting landing page templates that help you attract more leads, nurtures them through your sales funnel, and ultimately convert them into clients or clients into paying customers.
Its top landing page optimization features include A/B testing, multivariate testing, heatmaps, and personalization.
Here're examples of high-converting landing pages designed using Instapage: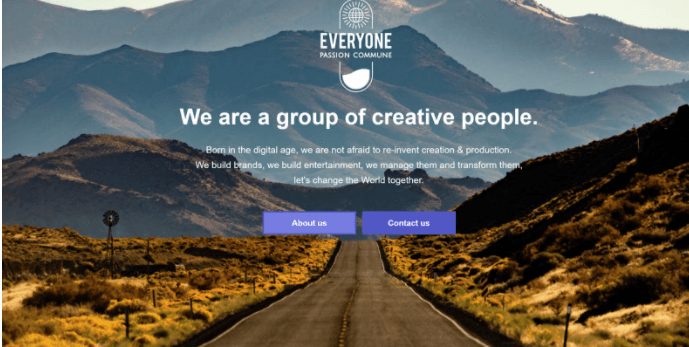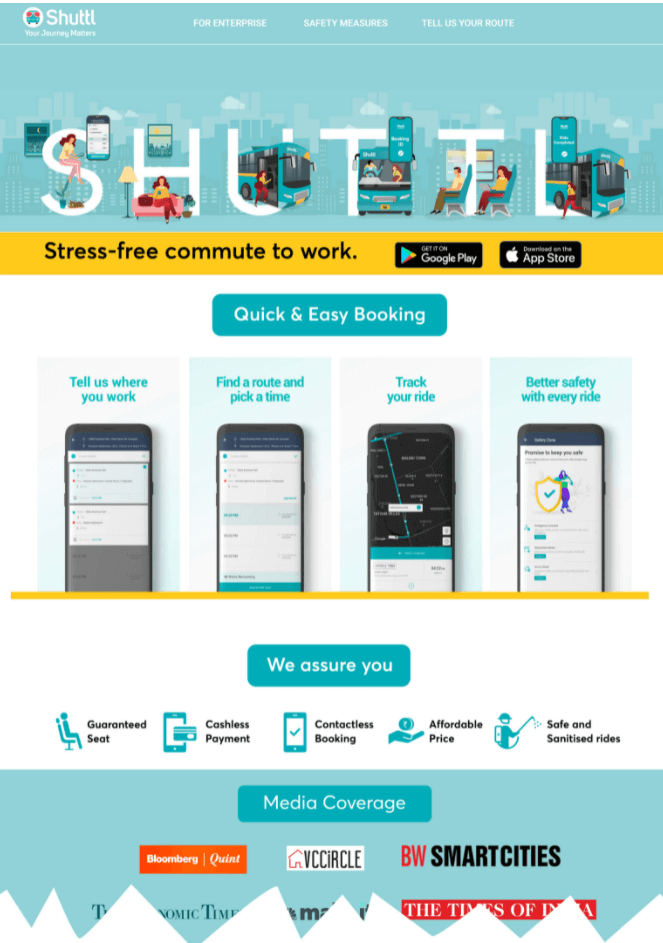 Optimizely
Optimizely is a website and landing page optimization tool that features A/B, multivariate, and multipage testing tools to track engagement, clicks, conversions, sign-ups & more.
This enables data-driven decision-making to validate Conversion Rate Optimization (CRO) efforts.
Using A/B tests, you can determine which web page or landing page works best. By comparing two pages, you can determine what works better.
Then, in real-time, you can see which one is getting more visits and more conversions. This is possible without programming knowledge since no code will have to be written.
Here's an example involving the usage of Optimizely by Brooks Running.
They leveraged Optimizely to test out a helpful experience targeted at shoppers likely to return a pair of shoes. The free return shipping policy is a big draw for customers but is a high cost to the company.
Brooks showed this pop-up message to shoppers who had two or more pairs of shoes in a cart half size apart.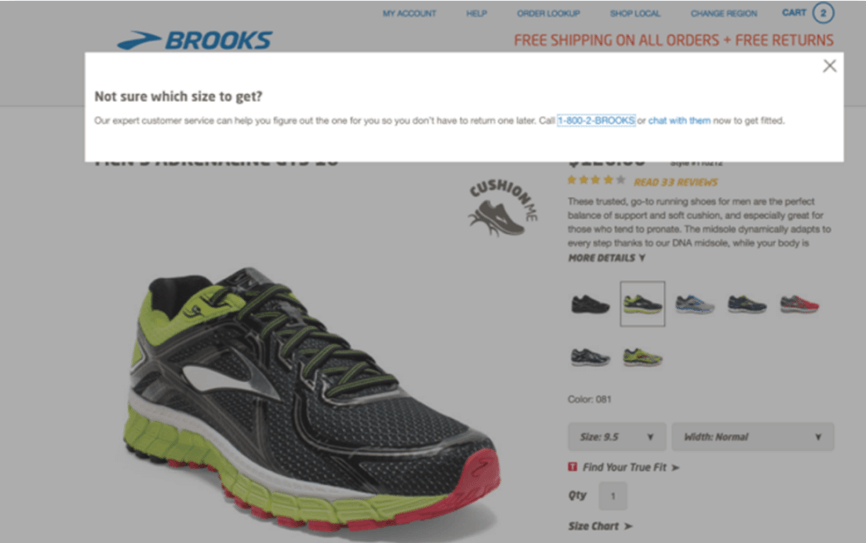 By targeting these shoppers and helping them find appropriate sizing before checkout, Brooks Running decreased their return rate by 80%.
UserTesting
UsersTesting allows your business to get quick feedback from customers on almost any aspect of the customer experience, including websites, mobile apps, prototypes, and real-world experiences.
As a result, you get a first-hand understanding of how and why your target audience behaves.
Sender
Sender is a high-quality email marketing and SMS messaging platform that features optimization features for your landing page, including high-converting popups. Not surprisingly, popups are universally hated because, when done incorrectly, they hamper the user experience.
But when you get it to spot on, say with the right type of popups at the perfect time, your conversions will skyrocket.
E.g., exit-intent popups that track mouse movements and scrolling behaviors to determine when they are close to leaving your site. It appears just as a visitor decides to leave.
Sender Popup forms – An inside view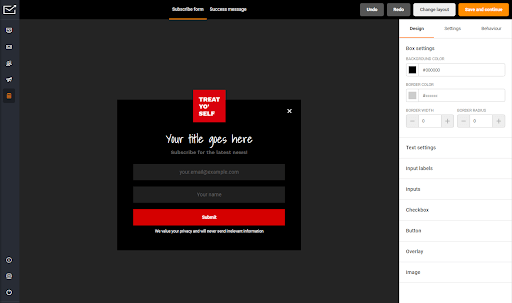 Try out the FREE Forever plan that allows you to send out a maximum of 15,000 emails to a maximum of 2,500 contacts every month! For a lifetime, and that includes complete access to top-tier features such as marketing automation.
Landing Page Optimization – The Bird's Eye View
As you've probably guessed by now, Landing page optimization is not a one-time exercise. You will keep returning to it now and then to improve your landing page and website conversions.
Nor is it about a set of quick hacks, tips, and tricks that no one told you about. Instead, try and view landing page conversions as an expression of your user's landing page experience.
Make it a genuine and authentic experience for the prospective visitor, and all statistics that matter will start looking up!
Content Contributor – Santosh Balakrishnan