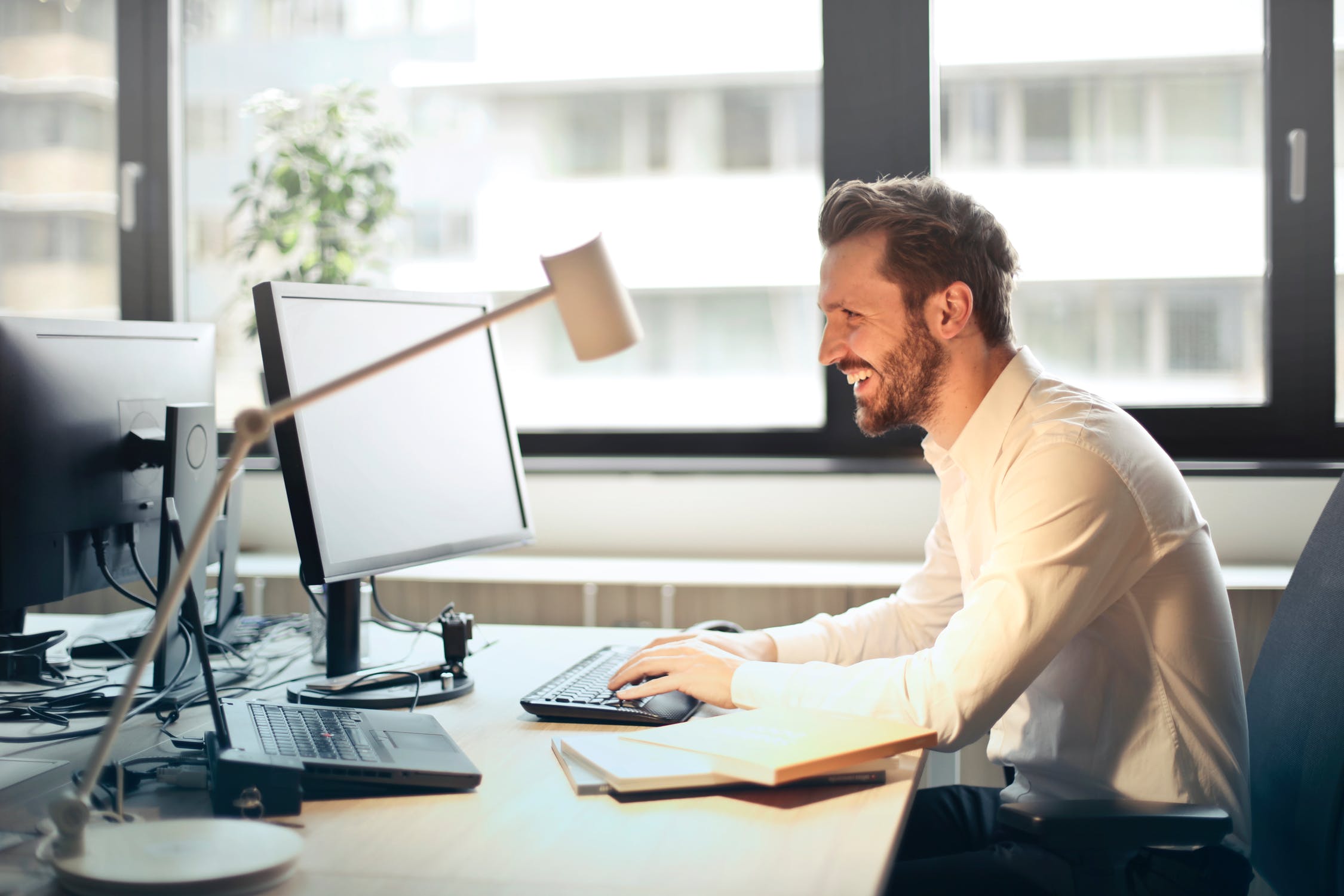 Email Automation – a Blessing or a Curse
Marketing automation has often been hailed as the new paradigm for digital marketing.
The idea behind it is simple enough – digital marketing often involves a number of tedious, time-consuming tasks that marketing experts are not keen on doing, so it makes sense to leave this sort of work to automated systems specially designed for this purpose.
Email marketing is one of the areas where automation is being used extensively. For example, one of our clients had tried to implement email automation to improve their workflow and reduce costs. Unfortunately, the way they went about implementing it was wrong.
The first mistake they made was to leave the system unattended for months, so they had no clue how their campaign was performing.
Their second mistake was the quality of the email copy they were sending out – it was fairly generic, and not particularly well-written.
Their third mistake was a lack of segmentation – identical emails were being sent at identical times to everyone on the mailing list.
Needless to say, their campaign was a total failure.
The good news is, this kind of scenario can be avoided with proper research and planning. And the first step to setting up an automated email marketing campaign is to know what the process entails, and what are its strengths and weaknesses. You can find out more about this topic by taking a look at the guide we have prepared in this article.
Automation Basics
Automated email marketing is the process of sending out emails to leads, prospects, and customers automatically according to a predefined system. Automated emails generally fall into one of two camps – they are either triggered by specific actions the target takes, or are doled out at regular intervals based on a predefined schedule. And while automating both these types of emails is certainly a timesaver, you need to establish the said predefined system well and monitor it throughout it lifecycle. Here are some tips on how to do it:
Trigger-based Email
Trigger-based automated email is the most commonly used form of automated email. Their main advantage is the fact that they remove a lot of tedious busywork involved in sending email every day. These emails can be distinguished into types based on the kind of event it takes to set them off:
Onboarding emails are sent out once a lead takes a converting action, such as buying a product. Another such action is signing up to a newsletter, or downloading an e-book. Chatbots are often used by ecommerce outfits to

sign-up customers for onboarding newsletters as well

. This is your first contact with this lead or customer, so making sure this email is flawless is incredibly important.

Abandoned cart emails

are sent if a customer still has items is their shopping cart. They are used for nudging the customer to reconsider making the purchase. Don't send more than one of these – and while you are at it, make sure to ask the customer why they have abandoned their cart. It could be an issue with payment, shipping costs, or something else you might want to know about.

Milestone emails are sent on occasions that the customer finds meaningful, such as birthdays, holidays, and other significant dates. Including a freebie or discount with them is often a good way to inspire another action.
You can setup all of these and more using our email marketing automation builder.
Drip-feed Emails
In contrast to trigger-based email, drip-feed email is distributed at set intervals according to a schedule. Drip-feed emails are commonly used to deliver recurring content updates to subscribers, often for the purpose of nudging them along the sales funnel. Examples include:
Weekly newsletters, which contain a content digest for the preceding week.

Training drips, which show subscribers how to use the products they have purchased.
Promotional emails, which notify subscribers about deals and offers.
Automation Mistakes
As we have mentioned in our introduction, email automation can sometimes go wrong, significantly hampering your digital marketing efforts. Ironically, automation mistakes are often the result of human error – an automation system simply performs the tasks it was set to perform. Fortunately, avoiding these mistakes is not all that difficult, provided you know how to identify them beforehand. Some of the most common automation mistakes include:
Failing to define a marketing goal – without a concrete set of goals, expressed in terms of

key performance indicators

, you will have no way to measure how well your email marketing campaign is performing.

Sending too much email – even your most die-hard supporters will get tired of interacting with your brand if you are constantly sending them emails.

Lack of supervision – automation can sometimes produce unintended consequences due to unforeseen circumstances, and you will have no way of knowing if and when this happens unless you monitor your email campaigns on a regular basis.
Automation Best Practices
Besides taking care to avoid automation mistakes, you should also try to implement a number of email marketing best practices to improve the success rate of your campaigns.
Segmentation
By segmenting your email subscribers based on certain identifying elements, you can improve the odds of them performing the actions that will take them further down the conversion funnel. Email marketing platforms commonly offer segmentation options that allow you to categorize your subscribers based on criteria such as their location, industry, or purchase history.
Personalization
Consumers are no longer content to read generic advertising content. What they want instead is a touch of personalization – they want to be referred to by their name, read content that is in line with their specific interests, and get service and product recommendations based on their needs and circumstances.
Landing Page Customization
Automated email marketing is far more effective when used in conjunction with other digital marketing strategies. For example, personalized emails can be paired with custom-made landing pages to produce a stronger effect than either of the two approaches taken in isolation.
Conclusion
Despite the fact that it can sometimes go wrong, automated email marketing is one of the most powerful digital marketing strategies currently in use. Getting to know its ins and outs is a prerequisite for using it effectively, and we hope that our article has given you the information you need to start your own automated email marketing campaigns.
Onward & Upward,
Sender.net Team
Submitted by Michael Deane. Michael is a marketing executive by day and a troubled sleeper by night, a huge Lakers fan and a firm believer in the power of advertising. Always on the hunt for the next best thing in the industry, you can read more of his work at Qeedle.