Capture leads without a hassle
Level up your lead generation with Sender's powerful popups and build your email list like a pro.
Get Started For Free
More Leads = More Sales = Increased ROI
Lead generation strategies are the core of any business's marketing mix since they ensure a constant flow of interested prospects into the business's sales funnel which can then be converted into paying customers down the line.
Without solid lead generation marketing in place, ensuring a supply of high-quality leads would be extremely difficult, making it impossible for the business to meet its sales and revenue goals.
What is a Lead Generation Strategy?
A lead generation strategy is any well-thought-out combination of ideas, initiatives, tactics, and activities executed in meaningful sync to achieve one singular objective — getting prospects to show interest in your product or service.
Depending upon the cost of the product, the segment being targeted (B2B or B2C), and the overall business goals in general, you are looking to either:
Increase the number of leads
Improve the quality of leads
You could be working on either or both of the above factors across different campaigns simultaneously.
Also read: What is a Lead? (Lifecycle, Types, Generation)
Types of Online Lead Generation Strategies
Depending on the direction of flow, online lead generation strategies can be either:
Inbound – leads come trickling in on their own
Outbound – you proactively establish contact with prospects that meet your Ideal Customer Profile (ICP) definition
Also, depending on the type of customer being targeted, lead generation strategies could be either:
B2C (Business to Customer) – when the buyer of your product is a direct end-customer
B2B (Business to Business) – when the buyer of your product is another business
B2B products sell in very different ways as compared to B2C ones. Therefore, your B2B lead generation strategies will never be the same as your B2C ones.
Whether you are running a real estate business or SaaS startup, or perhaps you are an agency running lead generation programs for Startups or e-commerce clients — one thing is crystal clear, demand generation for products or services is a must.
Outbound Lead Generation Strategies
An outbound lead gen strategy is where you, as a business, take the initiative to communicate with your prospect first.
Outbound lead generation is a "PUSH" type of activity and is generally used whenever you want to generate leads on demand.
Some of the more popular types of outbound lead-generation strategies in digital marketing include:
PPC Lead Generation
PPC (Pay Per Click) lead generation uses Google ads to appear as a clickable option in response to a user's search query. As opposed to organic lead generation strategies, this one here is a paid way to generate demand.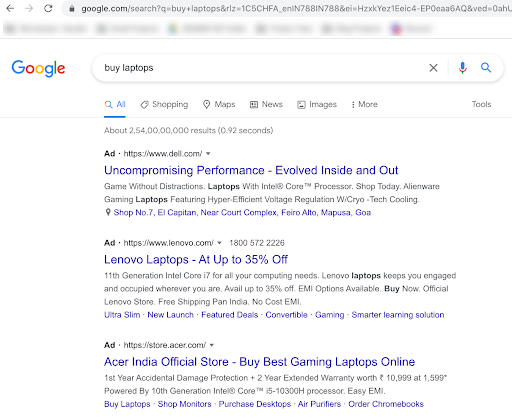 PPC lead generation tends to provide more expensive leads. Still, those generated are of high quality since the ads are relevantly shown to the user at the precise time that they happen to be searching for specific search terms (related to product, service, problem, or requirement).
PPC lead generation applies to both B2B as well as B2C segments.
LinkedIn Lead Generation
LinkedIn is the world's number one Social Media platform for working professionals. Here, the businesses that do best are those that are prospecting other businesses.
High-quality decision-makers frequent LinkedIn, and also any communication from LinkedIn channels is taken as highly important and relevant.
A combination of all of these factors makes LinkedIn a hotbed of leads, especially for B2B products and services.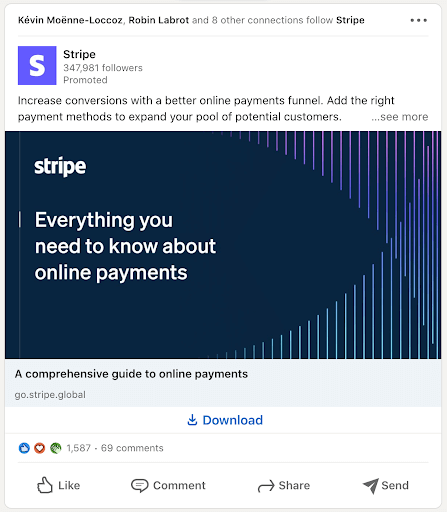 Some of the methods through which you could generate leads from LinkedIn include:
LinkedIn paid ads
Organic posting inside LinkedIn groups 
Identify your target buyer persona and then proactively seek them out on LinkedIn over a combination of content and DM (direct messages) to foster relationship building!
Examples of marketing collaterals that work best over LinkedIn include Case studies, Whitepapers, and downloadable Guides!
Facebook Lead Generation
With over 3 billion monthly active users, Facebook rules the social media world as one of the most used platforms!
Lead generation over Facebook could use any of the below techniques:
Facebook paid ads
Organic posting over Facebook Groups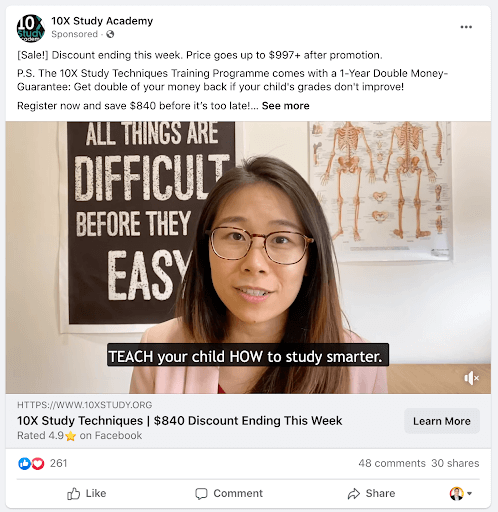 One of Facebook's significant advantages over LinkedIn is its relatively lower cost per lead/ acquisition. In fact, it is one of the most cost-effective ones across all social media platforms, hands down.
The flip side is that Facebook is more apt for B2C while B2B marketing faces problems getting taken more seriously.
Also read: Lead Generation Through Social Media
Inbound Lead Generation Strategies
An inbound lead generation strategy is where your prospect is attracted to your product or offer and takes the initiative to communicate with you first.
Inbound lead generation is a "PULL" type of activity. Its most significant advantage is that the lead that comes through is often high quality and shows a higher probability of conversion.
Some of the more popular inbound lead generation strategies include:
Content Marketing
Simply put, content marketing refers to putting up simple yet highly relevant and compelling content pieces online with the idea of educating or entertaining your target audience.
It can be in various forms such as blogs, HOW to articles, podcasts, Youtube videos, etc.
Ideally, your content will help spread more awareness and information about the problems your target audience is facing and possible solutions (which include your product/ service). 
How these work is, once the content units are ready, they will be:
Published on the website or blog after being optimized for SEO (Search Engine Optimization) and common keyword searches by users
Distributed through social media, email marketing, etc., to get maximum viewership
SEO & Local SEO
Search Engine Optimization (SEO) is the optimization process that helps your website or blog rank over others for specific keyword searches by users. Usually, this is done for the Google search engine and its considerations since Google owns and sends more than 95% of the search volumes overall.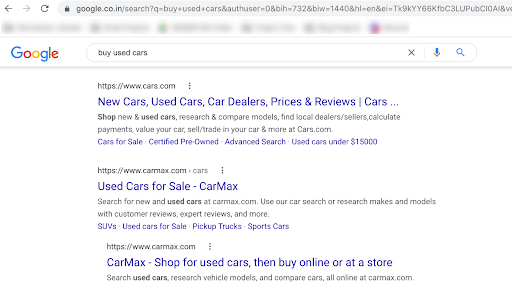 SEO helps you put out great content which can be made to rank for targeted keywords and key phrases. Prospects who find your blogs and content first come in, all ready to take this newfound relationship to the next level.
The quality of leads is higher as they already know and trust your business a little more than the others.
Local SEO is the process of getting local businesses (those providing locally delivered goods and services) onto the Google My Business local business box.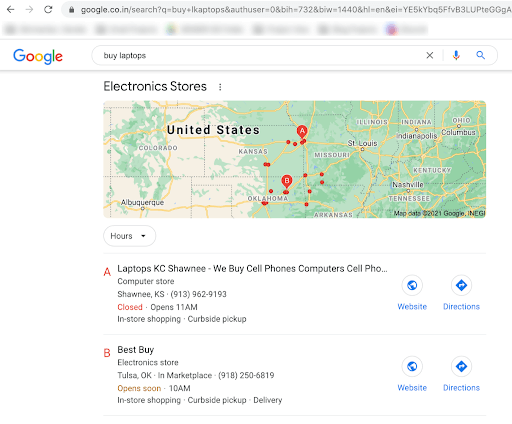 Doing so gives these businesses hotter and more relevant leads that have a strong likelihood of converting better.
Using the Right Tools for Leads Management
It is one thing to generate leads left, right, and center. And quite another to then manage these leads systematically inside a CRM and drive them through the lead nurturing process.
Sender helps you capture, manage and nurture leads inside one highly simplified interface.
Use paid ads to send targeted, directed, quality traffic towards your web assets such as website and landing pages. With high-quality, converting designs, Sender's Sign-up forms and Popups help you execute lead capture without much ado.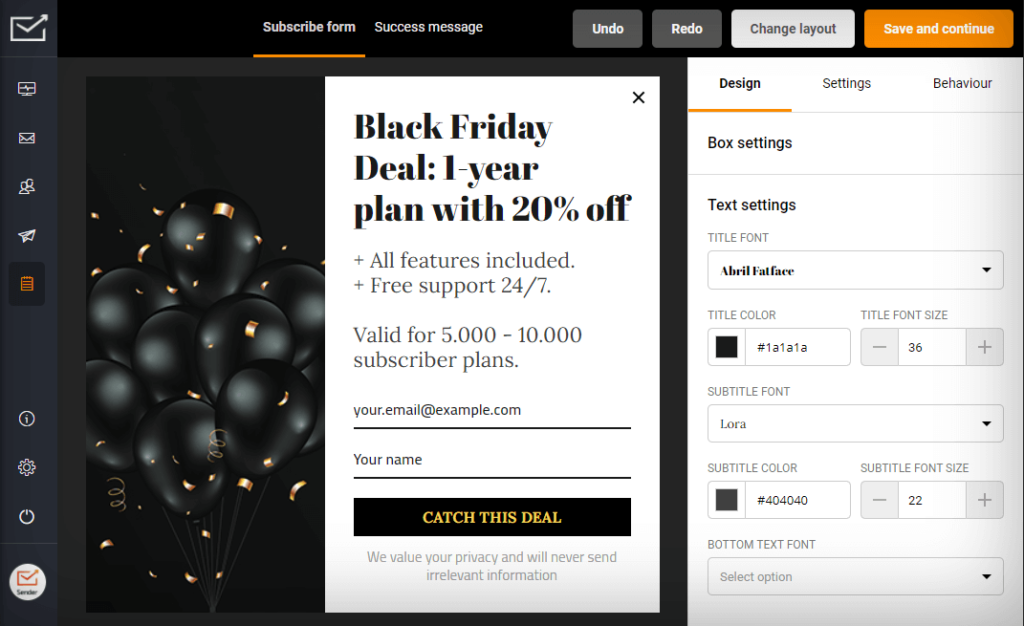 Manage all captured leads inside its built-in CRM with the use of custom fields

Furthermore, nurture all these inbound and outbound leads through a robust omnichannel marketing platform – continue with SMS and email channels in the form of automated trigger messages and newsletters.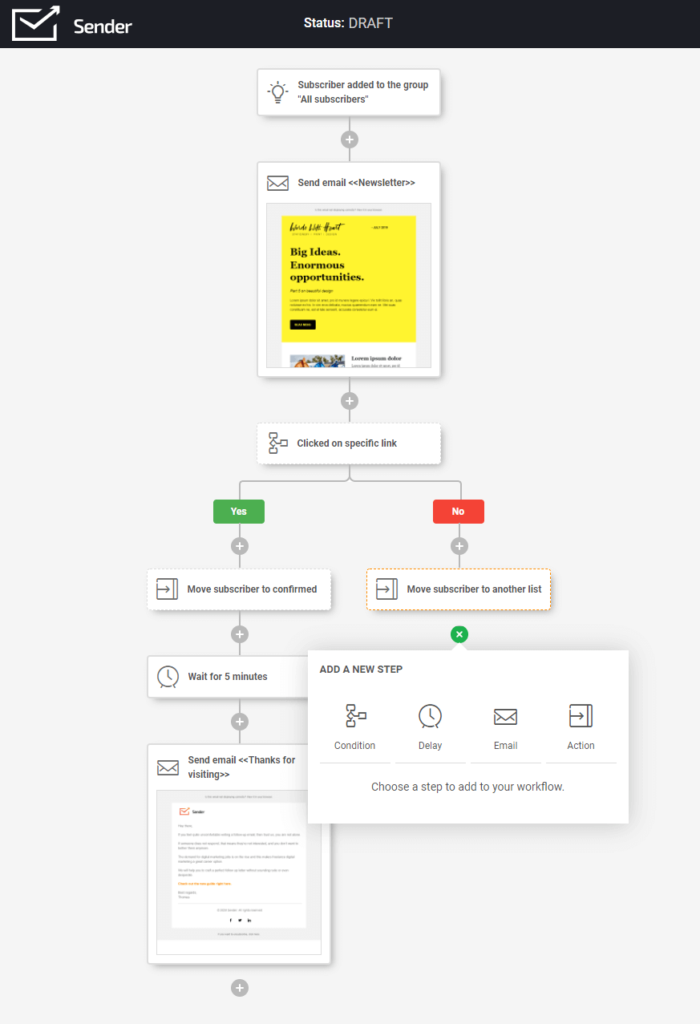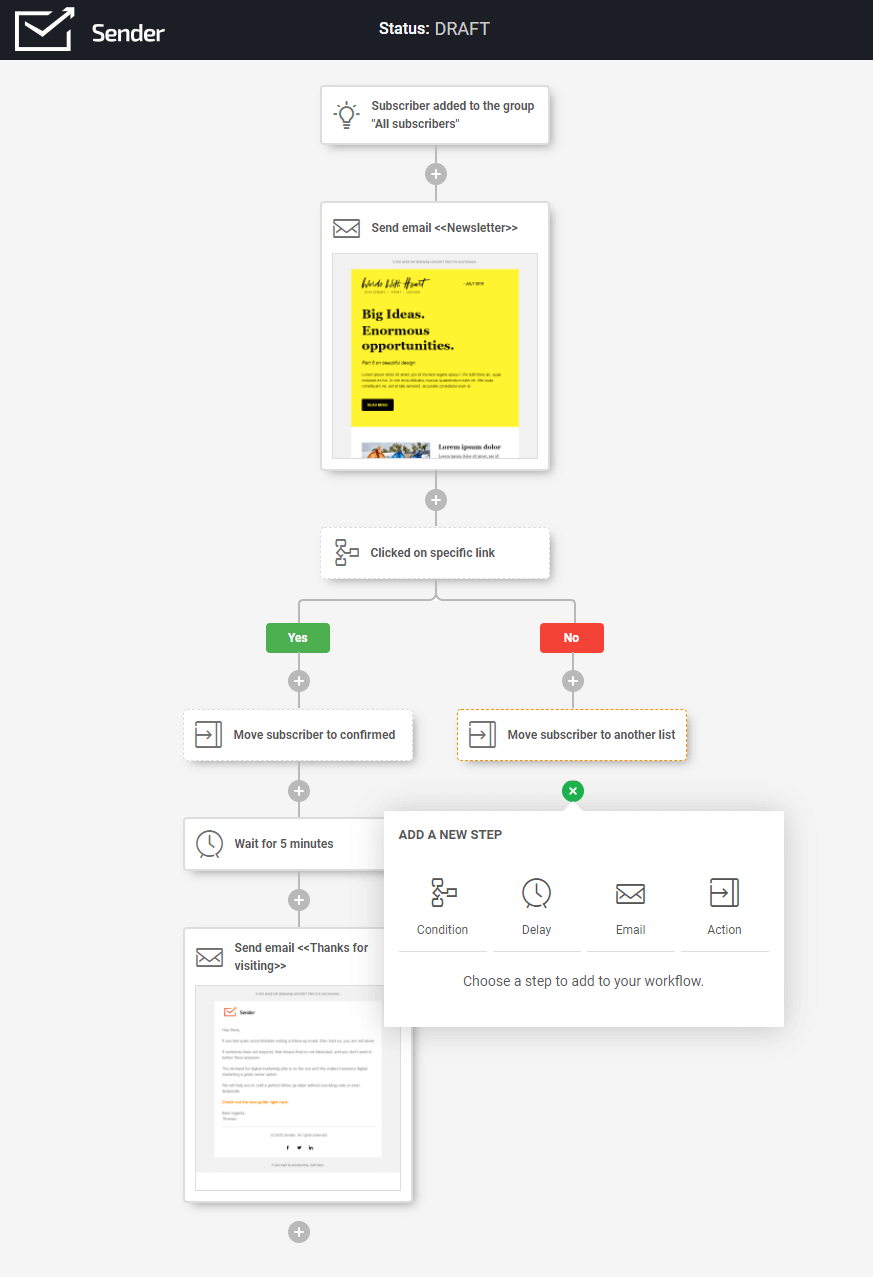 The Final Thoughts on Lead Generation Strategies
A deadly combination of both inbound (high quality) and outbound (high numbers/ on-demand) lead generation strategies are a must for any business that aims to grow.
What works for some other business (even in the same niche) may not work for yours and vice versa. Best practices keep evolving over time.
So, instead of sticking to a rigid plan, go out there with an open mind to try out what could possibly work for your business in particular. Once you identify the winner, it's time to scale it to the moon and back!
Also read:
---
Content contributor – Santosh Balakrishnan