30,000+ brands grow with Sender
Join them and unlock the simple way of skyrocketting your sales through email marketing.
Get Started For Free
Marketing automation tools are the secret weapon for business growth and productivity. Whether you're a small business owner, marketer, or an indie founder, marketing automation tools help you streamline processes, simplify workflows, automate marketing campaigns, nurture leads for sales and marketing teams, and boost conversions.
With hundreds of marketing automation tools available on the market, picking the best marketing automation software can be a daunting task.
So, we compiled this listicle with the top modern marketing automation tools to accelerate the process. So buckle up, and let's dive into the world of marketing automation.
What are Marketing Automation Tools?
Most people assume that marketing automation tools are all about automating email campaigns. But marketing automation is more than just automating your email marketing strategy.
Think of automation as a bridge between your marketing efforts and sales funnels. Marketing automation tools aim to generate and capture leads, nurture them, and convert them into paying customers.
Marketing automation tools automate recurring marketing tasks to help you grow your audience, boost your lead gen efforts, and generate more sales while saving time.
Marketing automation tools also simplify the process of creating personalized user experiences, scheduling and launching campaigns, scoring leads, and tracking marketing performance.
Using marketing automation tools saves much time and effort on mundane tasks like lead nurturing campaigns, follow-up sequences, and nurturing marketing-qualified leads (MQLs) into sales-qualified leads (SQLs).
In 2023, almost every small business, startup, and growth-oriented business is leveraging marketing automation tools to scale their marketing operations, align the efforts of sales and marketing teams, and increase revenues.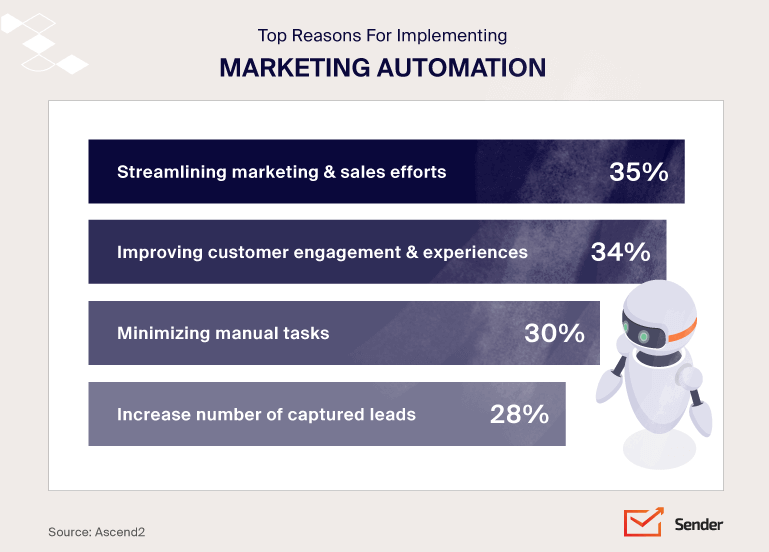 How to Choose the Best Tools for Marketing Automation?
When you start exploring the market, you realize that there are thousands of marketing automation solutions with equally compelling propositions. So, choosing a marketing automation solution can naturally become an overwhelming decision.
Fundamentally, choosing a marketing automation software depends on your unique needs and preferences. Here are the five things to keep in mind:
Establish Your Financial Plan and Organizational Requirements. Understand the monthly subscription cost, usage costs, plan limits, etc., of a marketing automation solution. It's important to plan how much money you're willing to spend on marketing automation and your company's growth goals. It might take some time to register a positive ROI on your investment. So, always account for your monthly budget, expected ROI, usage patterns, use cases, and the number of users in your company.
Assess the User-Friendliness of the Software. Before you decide, it's important to check the UI and functionality of the marketing automation software. Ideally, any solution you choose should save you time and effort. Make sure to pick a solution with a minimal learning curve, is easy to use, and can be quickly integrated into your existing tech stack.
Investigate Analytics and Reporting Alternatives. It's important to check the reports and analytics capabilities and see if the platform captures real-time data about campaigns and customers. You should test reporting and analytics for depth, insights, and real-time updates. Also, check if you can import or export your automation reports into other platforms to evaluate growth insights about your sales/marketing funnel.
Examine Integration Possibilities. One of the most critical factors while considering a marketing automation solution is analyzing the platform's integration capabilities with your existing CRM platform and analytics tools. Most leading marketing automation solutions offer native integrations with various marketing, sales, and CRM applications. You can also find a list of third-party integrations on their website. Look for the best fit with the applications and platforms you use.
Account for Potential Restrictions. Every platform has a fair usage and terms of service policy. So, before you think of hopping to a platform, check for the restrictions, limitations, and shortcomings to avoid any hold-ups at a later stage. Make sure you get to use the solution for your industry. Also, test every feature, flow, and functionality for a potential use case in your existing marketing and sales funnels without any limitations or restrictions.
Marketing Automation Platforms — Full Comparison List
With so many things to remember regarding marketing automation, making up your mind can take a lot of time. We've simplified the process for you by listing the most popular platforms along with their review, most important automation use cases, and pricing.
So, let's look at the best marketing automation platforms in the industry in detail. Feel free to bookmark this page or screenshot sections to speed up your research.
1. Sender — Best Email Automation Tool
SMS & Email automation;
Intelligent behavioral segmentation & personalization;
Professional premade templates;
Lead nurturing;
TCPA & GDPR compliance.

Sender is a fully-featured automated email & SMS marketing platform that helps you create, send and analyze your campaigns. It also has a great high-converting popups and forms builder for capturing quality leads.
The app has an email template builder for creating emails, including HTML editors for more advanced users. You can also use Zapier to connect Sender with your favorite apps like Salesforce, Slack, or Google Docs.
Sender also automatically checks if your campaign complies with the latest regulation like GDPR and TCPA, helping you avoid fines and lawsuits. It also offers intelligent behavioral segmentation and personalization tools for your subscribers based on their behavior (e.g., triggered actions). This way, you can send targeted messages to increase engagement rates and maximize ROI.
Key Automation Features & Use Cases
E-commerce. Send automatic abandoned cart emails and SMS campaigns based on online activity;
SaaS. Automate onboarding and follow-up email and SMS sequences;
Real Estate. Create and schedule automated email campaigns based on your latest property listings;
Non-profit. Send automated donation reminders via SMS & email to loyal patrons;
Education. Schedule automated reminder emails, deadline reminders, etc.
Sender Pricing
Sender is amongst the most cost-effective marketing automation software available. You can opt for a free forever plan (15000 emails to 2500 subscribers per month) or opt for the standard ($8 per month), professional ($35 per month), or enterprise plan at a custom price.
---
2. Popupsmart – Simple Popup Builder That Boosts Sales
Resourceful popup template gallery;
Animated, multi-step, and gamified popups;
Direct integration options with different CRM tools;
Collaborative workspace with advanced authorization;
Segmentation and triggering adjustments;
Timely Leads and Analytics information.

Popupsmart is a no-code popup builder that can help your business increase sales and conversion in minutes. With advanced customization possibilities, Popupsmart offers business solutions to grow with a user-friendly interface.
Also, since popups of Popupsmart don't slow your website or distract your visitors, you will be able to achieve your marketing effort and present a seamless user experience for them.
Key Automation Features & Use Cases
E-commerce. Increase sales and conversion rates when selling your products and services.
SaaS. Gain potential customers and engage with them with free webinars, ebooks, or demos.
Real estate. Build your listings and grow your revenue when informing your visitors and expanding your customer reach.
Non-profit. Drive more donations to your organizations and spread awareness and charity.
Education. Announce different events to your students, collect registrations, and contact potential students to guide them.
Popupsmart Pricing
Popupsmart has a free plan that allows you to create a popup campaign for your website.
The pricing plans of Popupsmart start at $32.5, and you can choose among the flexible pricing plans with unlimited campaign options and increasing page views.
So, you can start by trying Popupsmart first and choosing the best plan that fits your needs.
---
3. Systeme.io — All-in-One Automation Tool for Online Businesses
Automated workflows & personalized sales funnels;
Email automation & drip campaigns;
Affiliate marketing management;
Audience targeting & segmentation;
Online course management.

Systeme.io is an all-in-one marketing platform that was built from the ground up to launch, sustain, and scale online businesses from one place and using one platform.
Their goal is to give anyone and everyone the ability to create a sustainable stream of income online.
You can collect and convert leads with sales funnels, build a team of affiliates to market your products, run all kinds of email campaigns, host online courses, and a lot more. Then, you can optimize everything with behavioral workflows and A/B tests.
Key Automation Features & Use Cases
E-commerce. Schedule automated email campaigns;
SaaS. Create elaborate lead nurturing sequences;
Real estate. Send automated appointment emails, schedule reminders;
Non-profit. Schedule automated donor outreach campaigns;
Education. Schedule automated course enrollment and fee reminders.
Systeme.io Pricing
Systeme.io has 4 affordable plans. It starts with a free-forever plan with 0% transaction fees, next is the Startup plan at $27/month, after that is the Webinar plan at $47/month; and finally, the Unlimited plan at $97/month.
---
4. Whatagraph — Best Marketing Report Automation Tool
Automatically pull data from 40+ integrations;
Create custom reports;
Automate sharing reports.

Whatagraph connects to over 40 marketing platforms, such as Google Analytics, Facebook, TikTok, Ahrefs, SEMRush, and many others. Once you connect your accounts, you can choose a template for your desired report and create an automated report within minutes.

No more copy-pasting data or using complex reporting tools that charge extra for each integration. Besides the creation, Whatagraph automates the delivery. Set up a schedule for when you want your reports to go out – once a week or once a month, or any custom interval. Rest easy, as your reports get sent out automatically to your clients.
Key Automation Features & Use Cases
E-commerce. Create automatic sales and conversion rate reports;
SaaS. Automate generation of user engagement and retention reports;
Real estate. Fetch data from multiple platforms to create listing performance reports;
Non-profit. Automate loyalty and engagement reports;
Education. Develop course completion and satisfaction reports based on user experience.
Whatagraph Pricing
Paid plans start at $199 per month, which gives you access to 25 data sources and 5 members on your team, with an unlimited number of reports. There is a free trial available.
---
5. Poptin — Exit Intent, Popups, and Contact Forms
Lead capture and lead generation;
Exit intent technology;
Popup and contact form templates;
Streamline email signup and subscriptions;
Behavioral triggers and targeting rules
Email and CRM integrations.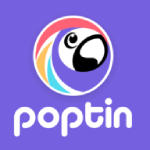 Poptin is a powerful lead capture popup builder and conversion optimization tool for eCommerce, website owners, agencies, and more. It allows you to create engaging website popups and contact forms that you can integrate with your favorite CRM or email software. It has a collection of beautiful and highly customizable templates that are responsive to all devices.
With Poptin's features and great content, design, and copy, you can successfully convert more visitors into leads, email signups, and sales. You can use behavioral triggers and targeting options to convert the most qualified lead at the right time. Poptin also has a pool of advanced features like autopilot trigger and exit intent technology to improve your conversion rate further and increase visitor engagement.
Key Automation Features & Use Cases
E-commerce. Create exit-intent popups with discount codes;
SaaS. Automate 'book a demo' requests and lead gen popups on the website;
Real estate. Create contact forms for property inquiries based on online activity;
Non-profit. Set up behavioral donation popups with suggested amounts;
Education. Create course enrollment popups with course details based on user scroll and engagement on the website.
Poptin Pricing
Poptin is free to use. You can access several features and tools, including exit intent triggers – all for free. Poptin's paid plans, starting from $25 per month, billed annually. Other tiers are the Pro ($59/mo) and Agency ($119+/mo), which can cater to up to 2M visitors.
---
6. Leadsquared — Marketing Automation and Sales Execution
Email campaign personalization and automation;
Integrates with all sales and marketing tools to automate actions;
Website popups and landing page builder;
Elaborate lead generation and nurturing sequences.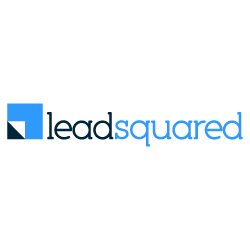 LeadSquared is an integrated automation platform for marketing and sales teams. Designed to push prospects deeper into the buyer's journey, LeadSquared offers every feature you need to automate your marketing, lead nurturing and sales operations. The user profiling features allow you to understand the 'buyer's intent', visualize the user's journey, and provide personalized user experiences to invoke a desired action, such as buying a product or service.
With a central dashboard that captures user communication and interaction across platforms, you can visualize every move a prospect makes. Then use the inbuilt sales execution platform to pass on the leads to the sales team for improving conversion rates.
Key Automation Features & Use Cases
E-commerce. Automated campaign personalization based on the prospect's stage in the buyer's journey;
SaaS. Automated email campaigns based on online activity, engagement, and sales objections raised during conversations;
Real estate. Send detailed email newsletters and lead nurturing campaigns based on interest shown in a property or region;
Non-profit. Set up automated donor nurturing campaigns, create donation reminders and event invites;
Education. Send recurring event reminders and automated email campaigns for event/webinar promotion.
LeadSquared Pricing
Leadsquared offers multiple pricing plans dedicated to the use case and need. If you need LeadSquared for marketing automation, the basic plan starts at $400 per month for all the essential features you need to automate your marketing and sales operations. Automation with CRM integration is covered under the standard plan that costs $1200 per month. Custom enterprise plan can go up to $2500 per month with everything, including a dedicated relationship manager and call center integration.
---
7. HockeyStack — Analytics and Attribution Tool for SaaS Companies
Step-by-step journey analysis;
Custom dashboards;
Attribution analysis;
Surveys;
Revenue analytics;
Segments.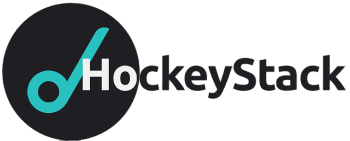 HockeyStack is an analytics and attribution platform for SaaS companies. It combines sales, marketing, revenue, and product data into a single dashboard without using any code, allowing you to see what really generates revenue for your SaaS.
The tool allows marketing teams to track the customer journey and understand how and why user behavior changes at each touchpoint. The tool can also be integrated with numerous third-party platforms, including Hubspot CRM, Paddle, Stripe, Chargebee, Mailchimp, Pipedrive, Close, and others.
Key Automation Features & Use Cases
E-commerce: User journey and sales funnel tracking that connects to your ads and CRM for personalization and retargeting;
SaaS: User engagement and retention tracking;
Real estate: Property listing performance tracking;
Non-profit: Website and donor campaign landing page journey optimization;
Education: Automated webinar landing page conversion analytics and optimization.
HockeyStack Pricing
HockeyStack paid plans start from $949/mo for up to 10k visitors per month and 10 seats.
---
8. Zoho — Automated Lead Generation Solution
Lead generation & qualification workflows;
Personalized customer journeys;
Facebook leads management;
HIPAA-compliant web form;
CRM integration.

Zoho CRM can help you automate many of your marketing and sales processes, including lead generation funnels and qualification workflows, personalized customer journeys, Facebook leads management, and HIPAA-compliant web forms.
This tool is an all-in-one CRM solution for small businesses and enterprises alike. It features contact management, sales force automation, marketing automation, eCommerce marketing solutions, and project management capabilities in one place. With Zoho CRM, you can manage every aspect of your business from anywhere using web or mobile marketing apps.
Key Automation Features & Use Cases
E-commerce. Capture 'interested' shoppers via behavioral lead capture forms and set up a follow-up sequence;
SaaS. Automated lead scoring and qualification based on level of engagement and likelihood of conversion;
Real estate. Automated lead capturing, management, and assignment to sales reps;
Non-profit. Automated donor nurturing campaigns based on past donation history;
Education. Course enrollment and promotion campaigns based on the online activity of email subscribers;
Zoho Pricing
Zoho offers a 15 days trial plan with no credit card. After that, you'd have to opt for the standard $20 plan or a premium $40 plan, depending on your marketing needs. A custom plan for a large mailing list is also available.
---
9. SocialBee — Comprehensive Social Media Management and Automation Tool
AI post generator;
Category-based content library;
Content calendar;
Recycle evergreen content;
Account and post analytics;
Inbox monitoring.
SocialBee is an all-in-one social media management tool that helps businesses, entrepreneurs, and marketers streamline their social media presence.
With SocialBee, you can schedule and publish posts across multiple social media platforms, engage with your audience, and analyze your social media performance, all from one place.
SocialBee also allows you to collaborate with team members, assign tasks, and set up approval workflows to ensure a smooth social media workflow.
Key Automation Features & Use Cases
AI content generation. Generate posts based on detailed prompts;
Evergreen posting. Set up a content library of your repurposed content;
Canva integration. Design and import visuals from your content editor;
Hashtag generator. Generate the best hashtags for your content;
Post variations. Keep your social media content looking fresh with unlimited post variations.
SocialBee Pricing
This tool is considered to be an affordable tool for social media management and automation. They offer a free 14-day free trial with no credit card required and you don't have to get a quote for pricing. The plans start at $29/month.
---
10. Hubspot – Digital Marketing Automation Platform
Inbound marketing;
CRM integration;
Automated workflow;
Audience segmentation;
Drip campaigns;
Over 200 integrations.

Hubspot is a full-scale marketing automation platform for small businesses. It's an email marketing platform and a web analytics suite. The software helps you build your audience, convert leads into customers and keep tabs on your CRM.
It has many free tools like HubSpot's Conversion Optimization Tool to help you create A/B tests and track performance against specific data points. There are several other free features you can use to automate your routine process across sales and marketing teams.
Key Automation Features & Use Cases
E-commerce. Set up personalized email campaigns to promote recommended products and upsells;
SaaS. Automated lead nurturing campaigns, onboarding emails, and user engagement emails;
Real estate. Set up automated email campaigns to educate potential customers about the buying/selling process;
Non-profit. Create and automate donor outreach campaigns, event promotion emails, and relationship management processes;
Education. Set up automated lead nurturing sequences to convert free webinar leads into paid enrollments for coaching programs.
Hubspot Pricing
HubSpot offers free automation software to help marketers get started. However, to enjoy its unique features, you need to either opt for a $45 per month starter plan, an $890 per month professional plan, or a $3,200 per month enterprise plan.
---
11. Plann – Best Social Media Management Tool
Social media scheduling;
Drag-and-drop features;
Team collaboration;
Automated reporting.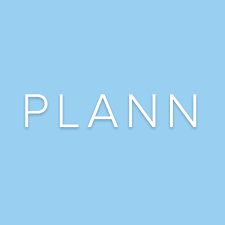 Plann is an efficient social media management tool designed for businesses and individuals to streamline their social media planning and publishing tasks. With Plann, you can schedule and publish your social media posts in advance, create a visually appealing social media profile, and analyze your post performance to optimize your content strategy.
Plann is an efficient social media management tool designed for businesses and individuals to streamline their social media planning and publishing tasks. With Plann, you can schedule and publish your social media posts in advance and create a visually appealing social media profilePlann is an efficient social media management tool designed for businesses and individuals to streamline their social media planning and publishing.
Key Automation Features & Use Cases
Advanced scheduling;
Visual planner;
Hashtag and caption manager;
Analytics and insights;
Competitor analysis.
Plann Pricing
Plann offers a range of pricing plans to suit different business needs and budgets. The plans include a free version, a solo version for individuals, and team versions for businesses. The paid plans start at $15 per month, and you can try any of the plans for free for 14 days. Plann offers a range of pricing plans to suit different business needs and budgets.
---
12. ActiveCampaign – B2C Ecommerce Automated Marketing System
Lead scoring;
Social media management;
Shopify email automation;
Personalized messaging;
Shopping cart recovery.

ActiveCampaign is one of the most affordable and powerful marketing automation tools. It has a robust feature set that makes it ideal for ecommerce marketers. It's easy to set up, flexible enough to meet the needs of any business and has an intuitive interface that makes managing campaigns easy.
ActiveCampaign easily integrates with Shopify, allowing you to use your email marketing service as an extension of your Shopify store. ActiveCampaign also helps automate emails based on what shoppers do in your store while using tools like remarketing or social media ads to drive more sales from existing customers.
Key Automation Features & Use Cases
E-commerce. Automate personalized email campaigns based on Shopify store engagement and shopper behavior;
SaaS. Create automatic lead nurturing sequences for educating new users and boost feature adoption among existing users;
Real estate. Set up an automated campaign that targets users across multiple channels for lead generation and automatic lead scoring;
Non-profit. Run weekly and monthly newsletters to engage your patrons with the latest news about your latest campaigns;
Education. Send automatic lead magnets and nurturing resources based on the user's behavior and engagement in the buyer's journey based on lead scores.
ActiveCampaign Pricing
ActiveCampaign offers 4 distinct plans to help B2B, B2C, and ecommerce smash marketing goals. Lite plan goes for $29 per month, Plus plan for $49 per month, Professional plan for $149 per month, and Enterprise plan at a custom price.
---
13. Really Simple Systems — CRM Tool
CRM Integration;
Lead Management;
Contact Management;
Email Campaign Management;
Case Management.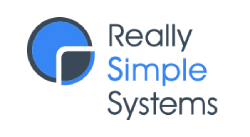 With Really Simple Systems, you can manage all sales, marketing, and service aspects in one place. This CRM software helps manage and track leads and customers to drive business growth for small and medium-sized businesses. It can be integrated with other offerings to enhance functionality and simplify work. It helps users build long-term relationships, save time, and increase sales.
Key Automation Features & Use Cases
E-commerce. Set up automated email campaigns based on customer buying history to push recommended products and upsells;
SaaS. Configure automated lead nurturing campaigns based on user activity (or inactivity) from the CRM data;
Real estate. Automated email campaigns to promote property listings and send appointment/open-house reminders;
Non-profit. Set up automated donor outreach campaigns and schedule event promotion emails;
Education. Create elaborate newsletters based on the best-performing educational campaign and optimize your sales funnel based on engagement data.
Really Simple Systems Pricing
Startups and small businesses prefer this solution because of its cost-effectiveness. It has a free plan for up to 2 users. The paid plans start at $17 per month.
---
14. Outfunnel — CRM & Marketing App Connector
Email marketing automation;
Marketing engagement data;
Lead scoring;
Website visitor tracking;
Integrates with Airtable, Hubspot, Pipedrive, Salesforce & Copper.

Outfunnel is a unique tool that automatically syncs data from your marketing and sales tools. This ensures that the data your sales teams are using is up-to-date and accurate, meaning that they can focus their efforts on high-quality scored leads first. And for marketers? It saves time by automatically recording all engagement data in the CRM tool.
Once all your data has been stored in your CRM tool, you can also use Outfunnel to reach out to contacts via email marketing automatically. All you have to do is set up your campaigns, and you're good to go.
Key Automation Features & Use Cases
E-commerce. Syncing eCommerce store data with email lists for creating personalized email campaigns;
SaaS. Syncing user activity data with CRM reports for lead scoring, follow-ups, and planning automatic nurture sequences;
Real estate. Syncing lead management data within CRM with campaign engagement metrics to create personalized lead nurturing journeys.
Non-profit. Creating automatic drip campaigns to keep donors excited about the cause based on their behavior, online activity, and past conversations;
Education. Configuring automated lead-capture campaigns by tracking website visitors and engagement;
Outfunnel Pricing
Outfunnel offers a free 14-day trial for anyone to use. Pricing starts at $59 per month for up to 500 subscribers. There's even a professional plan for $119 per month for up to 2000 subscribers with lead scoring, web tracking, and segmentation features. You can also contact the sales team for a custom quote.
---
15. Wishpond — All-in-One Marketing Software
Automated segmented email campaigns;
Advanced automation workflows based on custom triggers;
Custom journey builder to deliver personalized user experiences;
Automated appointment, booking, and staff scheduling features.

Wishpond is an easy and affordable marketing automation software that helps personalize experiences based on customer data and automates every recurring marketing task for you. You can look at it as an integrated marketing automation solution with features suitable for eCommerce, B2B SaaS, restaurants, real estate, and almost all modern industries.
You can use the inbuilt features to capture, nurture, and convert leads into paying customers using a user-friendly interface. According to its website, the platform has helped its customers generate 75 million leads to date.
Key Automation Features & Use Cases
E-commerce. Create personalized automation campaigns for winning back customers, abandoned carts, follow-ups, and promotional drips;
SaaS. Nurture leads, create elaborate automation workflows, and grow your trial-to-paid customer ratio;
Real estate. Send reminders, create automated promotional email campaigns, and drive leads through website and marketing funnels;
Non-profit. Drive engagement, interest, and support for your cause with automated omnichannel campaigns across email and social ads;
Education. Automate paid ad campaigning and email marketing to increase enrollments and interest in your courses;
Wishpond Pricing
The pricing plans range between $69-199 based on the business requirements. There's a free trial plan also available for enthusiasts who want to take Wishpond for a spin. However, the pricing plan page on the website is gated and asks you to book a call with the team before you can do anything.
---
16. Hunch — Marketing Platform for Hyperlocal and Contextual Advertising
Campaign Automation
Creative Production
Feed Optimization

Hunch is Meta Business Partner focused on helping brands deliver beautiful on-brand ads at scale that perform on paid social, with on-demand design services and support from paid social experts. Hunch's Creative Studio is the best-in-class design tool for ad creative. Hunch has full integration for Meta and Snapchat, allowing marketers to fully automate ad buying, catalog management & creative production on these platforms.
Key features
Dynamic image and video templates
Dynamic Ads
Automated Ads
Feed Management
Catalog Management
Hunch pricing
Starts at $2,500.
---
17. ApiX-Drive – Setting up Integrations in No-Code Mode
Automation of work processes;
Setting up integrations through the web interface;
Saving up to 50% of work time;
No special knowledge or skills required;
Wide selection of available systems and apps.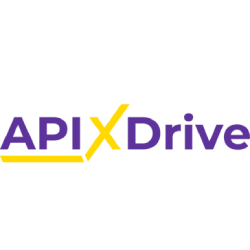 ApiX-Drive is an online connector that can be used to combine different services and applications for automating routine processes. The system monitors changes in the data source and initiates a specific action in the receiving system. One of the most common tasks that can be solved with integrations is automated data transfer. By combining different services and available actions, you can reduce routine work and repetitive operations to zero.
Key Automation Features & Use Cases
E-commerce. Automatic transfer of leads and orders to different services, increasing the speed and quality of order processing.
Marketers. Auto-update of mailing lists in SMS and Email services, receiving advertising campaign statistics in a convenient format.
For everyone. Minimization of routine work and errors when manually transferring data, saving time to solve more important tasks.
ApiX-Drive Pricing
The ApiX-Drive service offers a free package "TEST-DRIVE". Paid plans start at $19 per month. There are also premium packages for effectively solving complex automation tasks.
---
Bonus: SleekFlow – #1 Leading Social Commerce Platform
Omnichannel messaging platform;
Official WhatsApp Business Solution Provider
Seamless integration with payment, CRM, and e-commerce platforms

SleekFlow is cutting-edge software designed for businesses aiming to enhance their online presence and streamline communication channels. As an omnichannel social commerce platform, SleekFlow empowers the future of social commerce. With the help of AI-powered chatbots, businesses can automate and personalize responses, ensuring quick resolutions and maximum customer satisfaction.
SleekFlow revolutionizes the way businesses interact with customers and streamline internal working processes by combining conversation and sales while creating an unstoppable ecosystem of chat commerce. With AI-powered Omnichannel Conversation Cloud, SleekFlow creates a comprehensive customer journey across major social and messaging services like WhatsApp, Facebook, Instagram, SMS, live chat, or other platforms. SleekFlow also integrates social and sales into one seamless procedure in order to overcome the sales growth limits.
With SleekFlow, you can build your online brand and engage with customers effortlessly and effectively.
Key Automation Features & Use Cases
Omnichannel Team Inbox. Manage all conversation channels in a single inbox view;
Automation. Send automated replies to contacts, converting them into leads and building an end-to-end customer journey;
Broadcast Campaigns. Broadcast personalized messages to targeted contacts via various channels;
Integration. Connect apps and automate workflows, creating or updating contacts by triggers on another app to send messages on SleekFlow;
Analytics and reporting tools. Tracking conversation performance and customer satisfaction, review support response time, and filter segments to compare;
Live chat widget. Pop-up message on specific pages to seamlessly engage customers with available channels.
SleekFlow Pricing
SleekFlow offers an incredible range of yearly pricing plans tailored to cater to every need. Pro plan at $79. Premium at $299. Enterprise plan offers custom pricing.
Best Marketing Automation for Small Businesses
Whether a small business owner or an independent contractor, automation software is essential for your business.
Marketing automation platforms help you automate repetitive tasks like sending newsletters, scheduling social media posts, keeping track of active campaigns, etc., so you can focus on higher-level strategies.
A significant challenge faced by small businesses is to find the best marketing automation software that fits their budget and needs. The good news is that many tools can help you automate your business processes and save time, money, and resources.
These tools also offer features that can help you segment your audience and build stronger relationships with them over time. Simply put, automated marketing campaigns help you save time and get more value from your marketing efforts.
Here are some of the most common features you need to look out for – as a business owner – when choosing marketing automation software:
Email marketing campaigns. This is one of the essential features for any business, regardless of size or industry. Automated email marketing helps deliver personalized messages directly to subscribers based on their interests and preferences and deliver content at specific times (e.g., when they visit certain pages on your website).
Automated drip campaigns. These are triggered emails sent over time after someone signs up for an account or places an order. Drip campaigns help nurture relationship building by sending automated emails that include content like tips, articles, or deals related to the user's interests.
Lead scoring. Lead scoring helps you prioritize leads based on their likelihood of becoming customers. It uses various factors such as how many times they've visited your site, whether they have downloaded a whitepaper or ebook, etc.
Automated workflows. Workflows allow you to define a sequence of actions that occur automatically when certain conditions are met (e.g., when someone subscribes to your newsletter). Depending on your needs, they can be simple or complex, but they allow you to create automated processes, so you don't have to perform each step manually.
Small businesses' biggest challenge is finding the best marketing automation software that fits their budget and needs. The good news is that many tools can help you automate your business processes and save time, money, and resources.
Why Do You Need a Marketing Automation Tool?
Using a marketing automation tool can be beneficial for your digital marketing strategies. Your team will be happier and more productive when they don't have to spend hours managing recurring and repetitive tasks.
Marketing automation lets you automate marketing activities like email marketing, lead nurturing, campaign scheduling, lead qualification, and personalization, making your marketing efforts more efficient. Here are a few more reasons:
Save time. Automating recurring marketing processes like email scheduling, lead nurturing, campaign setup, performance analytics, etc., saves time and effort.
Increase conversion rate. A/B testing is easier with marketing automation. You can tweak and test campaigns in real time and improve results without having to do it manually.
Get better insights. You can use in-built analytics tools and data visualization to gain deeper insights from your marketing efforts.
Scale your efforts. Automated marketing systems scale seamlessly. No need to invest in additional staff or hire new hires. It can be done with minimal cost and effort.
You can evaluate the tools mentioned in the blogs on the above parameters to choose a suitable solution for your small business.
Key Takeaways
Automate recurring tasks using marketing automation systems to improve the productivity and efficiency of your marketing teams;
Always choose a marketing automation solution that integrates into your existing marketing and sales stack;
Use automation to personalize campaigns, outreach to prospects, and compel prospects to move further toward making a purchase;
Test out a marketing automation tool using the free trial plan before migrating your entire customer data to the platform.
Also read:
---
Author Bio
Anmol Ratan Sachdeva is a content marketer and small business consultant who has a strong grip on topics like marketing automation, email marketing, and content marketing. He loves to write about building, improving, and growing a business.