Profit from your knowledge
Apply email and SMS marketing strategies you already know to see the best results with Sender. It's free. It's easy.
Get Started For Free
Back then, customer behavioral segmentation was more of an academic and mental exercise.
While it was seen as valuable, often, there wasn't enough data or agility within businesses to truly act upon the insights.
However, with the proliferation of various business and data management tools, behavioral segmentation can be much more accurate and responsive than ever before. Now, behavior-based segmentation has become the crux of the most effective marketing strategy.
To get you up to speed with all the developments in behavioral segmentation and marketing, we'll go through the definition, the four types, and various other variables and concepts that are related to the topic.
What is Behavioral Segmentation?
Behavioral segmentation, by definition, divides consumers according to the actions they perform when interacting with your business in general. It includes variable data based on criteria such as user status, service usage rate, tendencies, etc.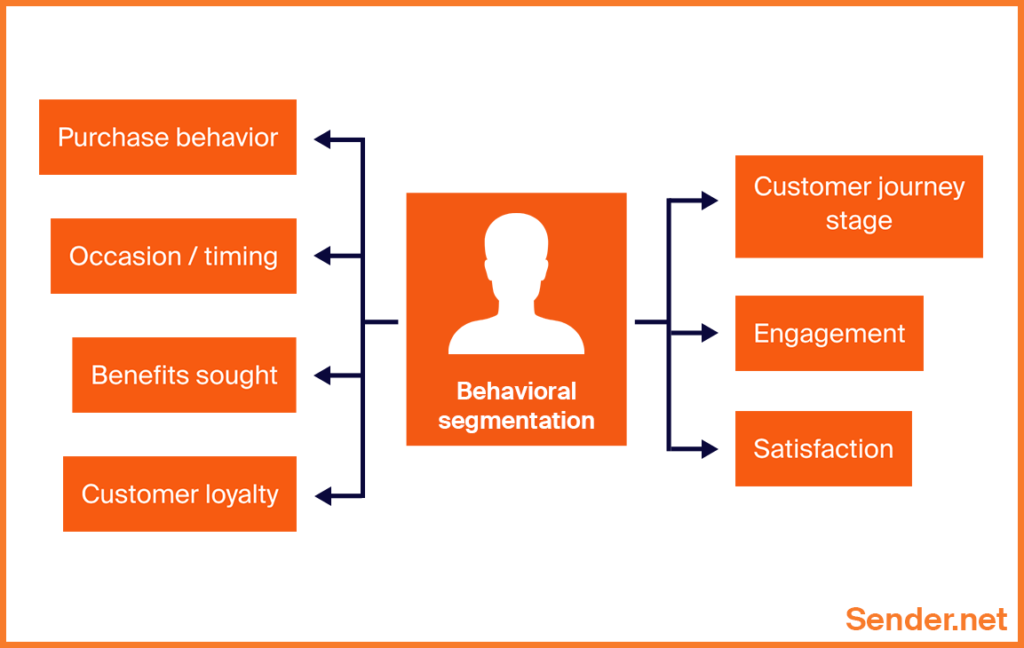 Advanced behavioral characteristics marketing strategies may include psychographic data acquired from other channels (e.g. life interests, hobbies, personality traits).
As a strategy, behavioral segmentation is one step above geographic and demographic segmentation. However, that doesn't mean that if you're doing the former, you can forget about the latter. All marketing revolves around having the best possible understanding of your customer.
It's important to note that there's no one-size-fits-all approach. In marketing, a lot of concepts still are being discussed to this day. However, it is clear that all three types of segmentation are beneficial.
Upgrade your email marketing with Sender's smart segmentation, personalization, and email automation with behavioral triggers. You can get all these features and more with Free Forever plan! Start seeing the results you've been looking for.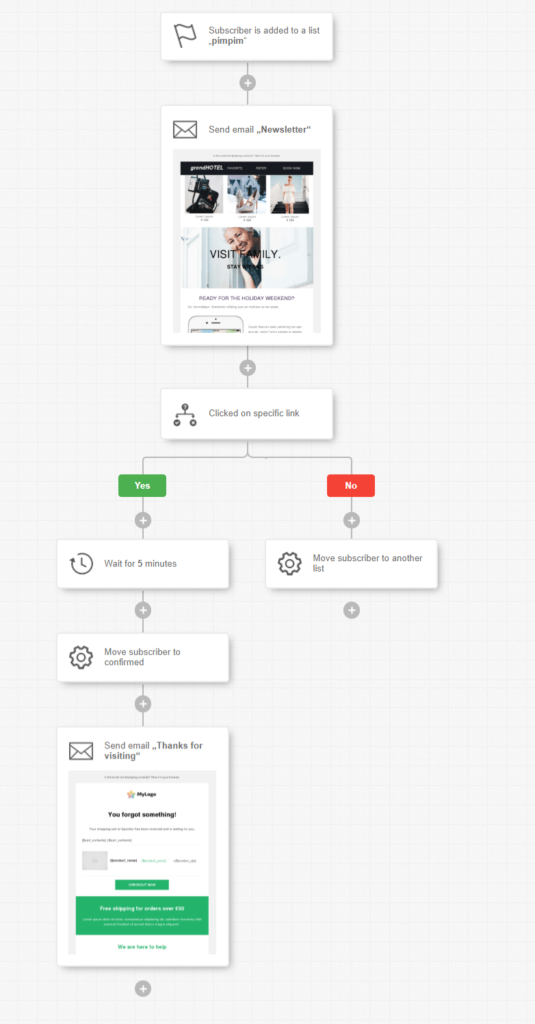 Behavioral Segmentation Benefits
Behavioral segmentation lets you understand your customers better and tailor your products or services accordingly. Yet, the benefits aren't as abstract as they may sound.
In fact, the primary benefits of behavioral segmentation will likely be familiar to experienced marketers:
Personalization. Even though demographic segmentation allows you to personalize content and services to customers, behavioral divisions can bring you so much further. It may be old news to veterans, but personalization drives numerous metrics upwards. For example, email open rates increase by up to a third if they are personalized.
Predictions. Behavioral segmentation lets you predict how certain customers may act when facing a new product or service.
Insights. If you have a segmented audience, you can track a multitude of data that can benefit your business. For example, you might notice that certain segments have a higher abandoned cart, bounce, or churn rate than others. With these insights in hand, you can improve your services to match your expectations better.
Loyalty. According to McKinsey, good personalization reduces costs, increases sales, and improves customer loyalty. Loyalty, however, is fickle and customers easily turn to your competitors. Since behavioral segmentation allows you to personalize the experience so deeply, it helps you build customer loyalty.
Of course, there is much more to behavioral segmentation than the three benefits outlined above. In short, it just provides you with many more opportunities to take advantage of marketing strategies that are known to be efficient.
Also read: 7+ Email Personalization Practices with Real Examples
The 4 Types of Behavioral Segmentation
Behavioral segmentation can be done in a multitude of ways. Primarily, however, it is done through four types of segmentation. These four types are:
Purchase and Usage Behavior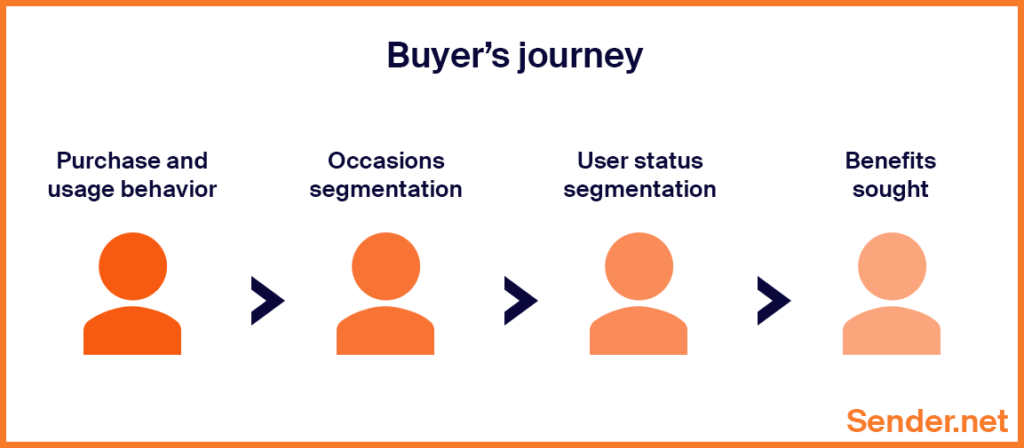 This behavioral segmentation requires you to collect data on how customers interact with the buying process. For example, some customers will only buy from your brand if the products are on sale. Some will buy new products. Others will perform extensive research.
You can track metrics such as the number of interactions before purchase, search queries used, and questions asked (if they interacted with support). Preferably, you would track the entire buyer's journey and start segmenting the audience based on its length or other qualities.
After creating such a segment, you can use marketing channels at your disposal to drive ROI upwards. For example, you can target deal hunters with "best price" ads.
Occasions Segmentation
Otherwise called "holiday" or special time segmentation. You probably have these customers yourself – those who only buy on special occasions or holidays. Creating a segment of "holiday-only" shoppers will allow you to accurately gauge how many you have and what type of marketing would work best.
In most cases, these segments require fairly little marketing maintenance. They won't be loyal or repeat customers, so you don't need to personalize or tailor content that much. The best approach is investing extra time into holiday marketing preparation to get more leads from this segment.
User Status Segmentation
One of the most expansive types of customer segmentation. Marketers will divide user status into smaller subtypes, such as loyalty segmentation. There are numerous metrics to track, however, you should focus on building big-picture profiles.
On Sender, subscribers can be segmented into various groups based on custom field information, past engagement, email activity, including access to the full history of each subscriber, including all opens, clicks, and more.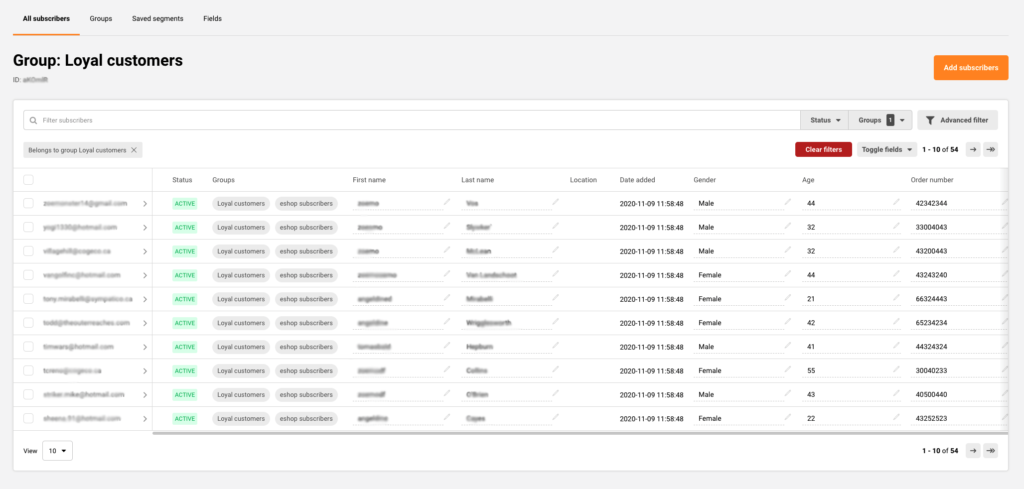 Usually, dividing customers into non-users, prospects, first-time buyers, regular users, loyal users, and defectors (those who decided to stop buying) is the best approach. Of course, you don't have to collect much data to power your marketing efforts based on these segments.
However, we recommend looking into the why of each segment, especially if there seems to be a lot of movement in one way or another. The insights gathered from such segmentation can be tremendous.
Benefits Sought
This type of segmentation assigns audiences based on the USPs or UVPs they expect from your product. But, everyone seeks to gain something from your product or service. You segment the audience based on several benefits:
Quality: What makes your product better?
Usage: How will your customers use your product?
Customer feedback: Do customers share negative or positive feedback about your products? If so, what are the most frequent mentions?
USPs: What makes your product unique?
Other: Are there any other advantages?
Grouping up your buyer audience like this provides insight into what truly drives them to buy from you. A detailed approach to such segmentation will bring you numerous benefits. One of them, of course, is that you will know what to put on your marketing materials to drive even more sales.
Make the Best of Behavioral Segmentation
If you're looking for ways to squeeze more out of each dollar invested into marketing, behavioral segmentation is often a great solution. You usually don't need to buy additional tools or software to get all the data you need. Most digital businesses already have enough data to start behavioral segmentation.
Want to power your email marketing efforts with behavioral segmentation? Sender will provide all the tools you need to squeeze the most out of each email campaign. Our platform allows you to create, send, and analyze emails without requiring in-depth technical expertise.
Want to power your email marketing efforts with behavioral segmentation? Consider Sender – a powerful solution for moving your marketing means to the next level – the world's most affordable and easy-to-use email marketing platform, with all top-tier features, including email and SMS automation.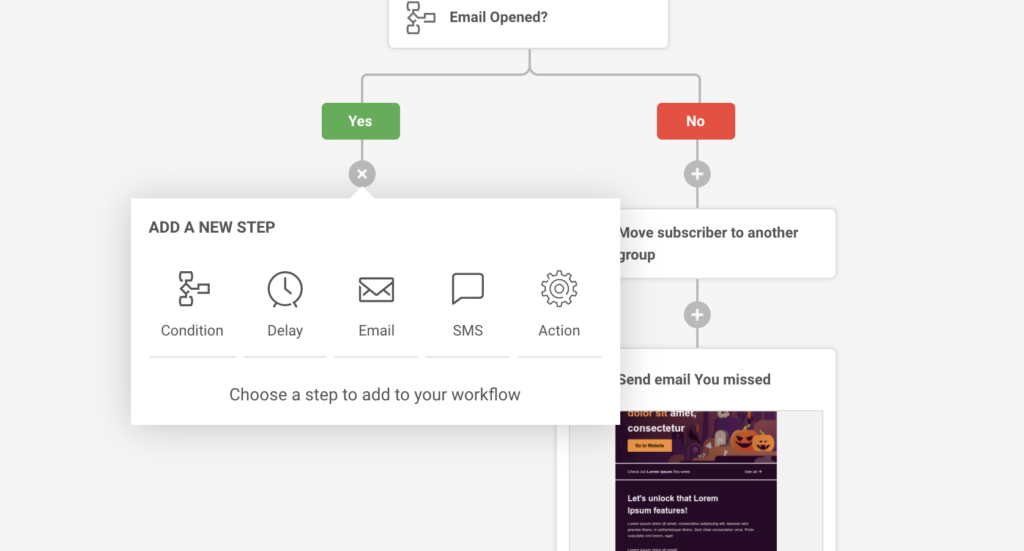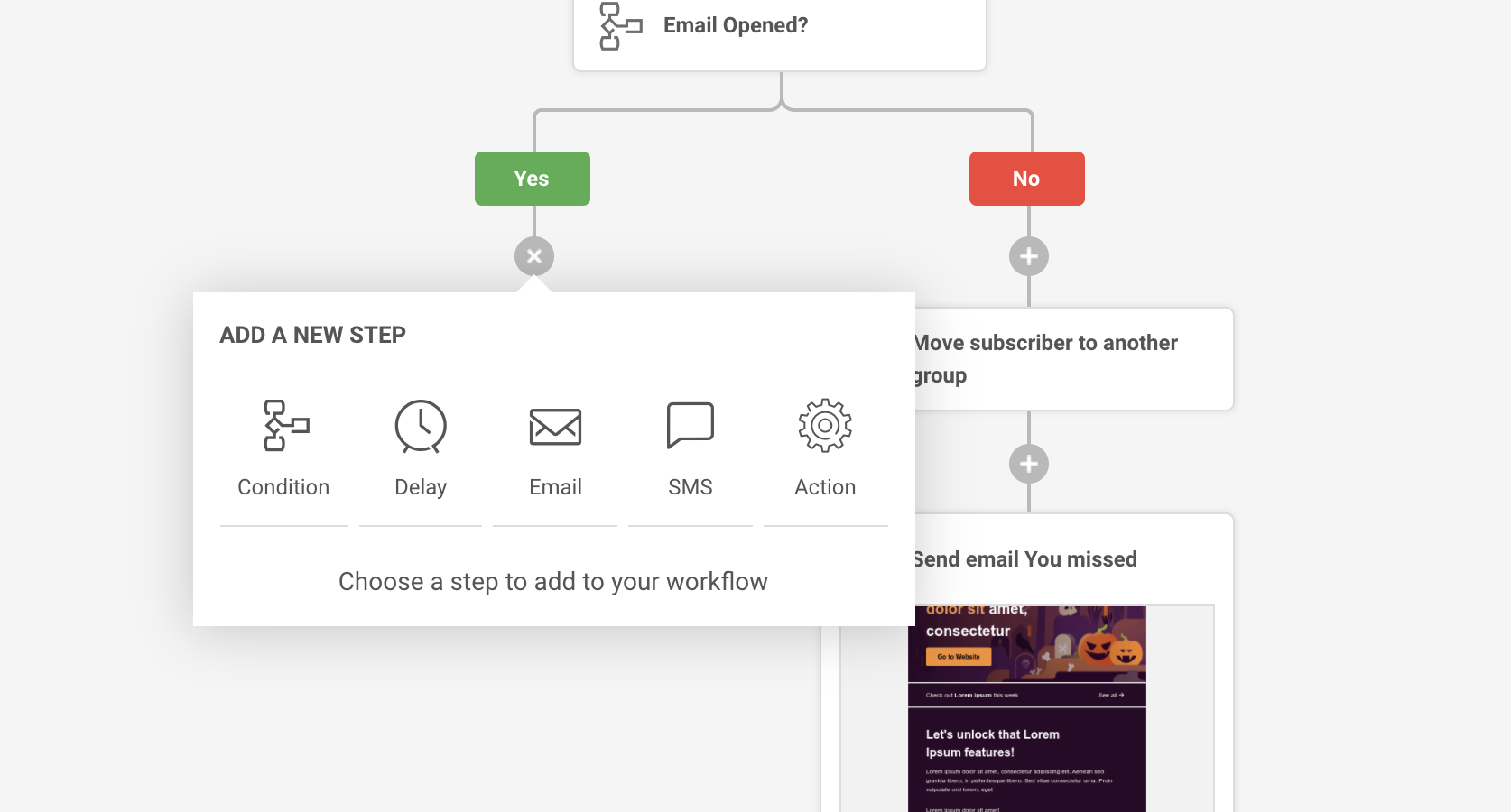 Start with zero financial commitment. The FREE Forever plan can help you do just that. Send up to 15,000 emails a month to up to 2,500 contacts absolutely free of cost!
Also read: