Selected 70+ Black Friday and Cyber Monday Deals to increase your online business sales and processes.
Sender

Offer: 20% OFF for any plan
+ 2 months free buying annual plan
+ Free SMS credits buying PRO plan
Promo code: FRIDAY
Valid until: December 1st
---
NapoleonCat

Offer: 50% OFF for annual plan
Valid: November 25th – November 28th
NapoleonCat offers a whole stack of features for social media managers and teams. In Social Inbox, you can track and reply to messages, reviews, and comments from multiple social media profiles and platforms. Additionally, you can schedule posts, analyze results, generate reports, and automate repetitive tasks.
---
HelpCrunch

Offer: 30% off any first payment
Promo code: BFCM2022
Valid until: November 30th.
HelpCrunch is a multi-functional platform that combines live chat, chatbot, knowledge base, and shared inbox tools for all communications with your customers, no matter the channel. Marketers can leverage additional HelpCrunch features like email marketing automation and popups for better engagement and higher conversions.
The company prides itself on having Ukrainian roots and keeping the platform reliable during even the most difficult and dangerous times while delivering new features non-stop.
---
nTask

Offer: 40% OFF on annual Business & Premium plans
Promo code: BFCM2022
Valid until: November 28th.
nTask is a project management tool that incorporates everything you need to streamline your project management through a single platform.
With this software, you can easily create and assign tasks, track the progress of those tasks, organize team collaboration, and help teams communicate with ease. nTask also offers meeting management, the ability to create timesheets, risk and issue management, and much more.
---
Salesflare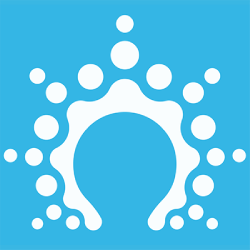 Offer: 20% OFF for 6 months after free trial
Promo code: BF22
Valid: November 1st – December 31st
Salesflare is the perfect CRM for any small B2B business that wants to make more sales with less work. The CRM fills out itself, by synchronizing with your email, calendar, phone, social media, … and organizes all this data for you.
Its email integration is unrivaled. It's instant, imports email signatures track your emails on opens and clicks (with linked website integration), and brings your CRM right in your inbox.
Start making sales simpler. Use Salesflare's automation features and enjoy its simplicity. Setting it up only takes minutes.
---
EngageBay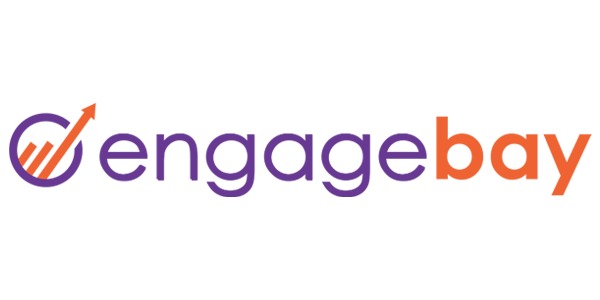 Offer: 40% off for lifetime across plans for all new signups
Valid: November 14th – November 25th
EngageBay is an integrated all-in-one marketing, sales and support platform with a free CRM built for startups and growing companies. Streamline and grow your marketing, sales & support processes using a single software. Get a unified customer view across all the teams. Market your business like the world's best companies, build lasting customer relationships, sell like the pros, and provide awesome support to your customers.
---
Pixpa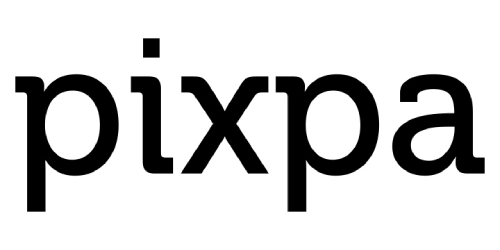 Offer: 50% discount on annual plans
Promo code: BLFPIXPA50
Valid: November 24th – December 31st.
Pixpa is an all-in-one no-code platform for creators and small businesses to create beautiful, professional websites complete with built-in online store, blog, and client galleries. Pixpa's versatile platform has everything you need to showcase your work, share ideas and sell your stuff online, without any coding knowledge.
---
NetHunt CRM

Offer: 20% OFF for annual plans for new users
Promo code: NH_BF_2022
Valid until: December 12th
NetHunt CRM is a sales automation tool for sales and marketing teams. It's natively integrated with Gmail and LinkedIn. With NetHunt CRM, you can organize customer base, segment it, build pipeline to see where the deals are stuck.
It also automates your entire sales process, from lead capture to nurturing sequences to tasks and reminders. Build reports and forecasts you can trust.
---
Netpeak Software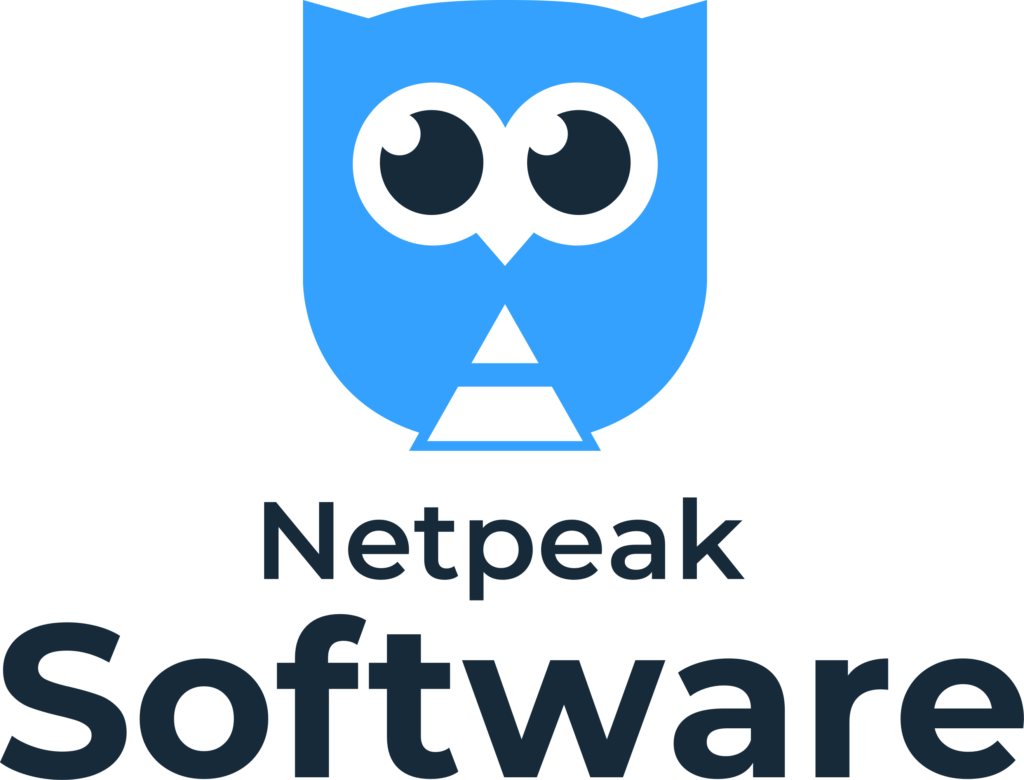 Offer: Netpeak Spider: SEO audit for $48/year; Netpeak Checker: bulk Core Web Vitals and On-page parameters check for $24/year; Bundle with both tools for $72/year
Promo code: –
Valid: November 15th – December 3rd
Netpeak Software develops tools for SEO specialists and webmasters that help solve day-to-day SEO tasks in an easy and effective way.
Netpeak Software is a tool suite that includes 3 SEO tools: Netpeak Spider (SEO crawler for audits and website scraping), Netpeak Checker (SERP scraper and URL analyzer), and Owlymate (SEO assistant for Windows and macOS with a handy planner of SEO checks, notifications to email, and detailed online-reports). Grab 60% OFF on any plans for Netpeak Spider, Checker, and Owlymate.
---
Simvoly

Offer: Simvoly – 30% off first year; Sivoly White Label – 20% off first year
Promo code: BF2022
Valid until: November 24th – November 29th
Simvoly is an all-in-one website, funnel and e-commerce platform to grow your business online. With simple drag and drop you can create beautiful pages for your website or funnels working together seamlessly. If you are building for customers, this is the only 100% white label platform that you can provide as your own SaaS "Do-it-Yourself" solution for your customers.
---
SocialBee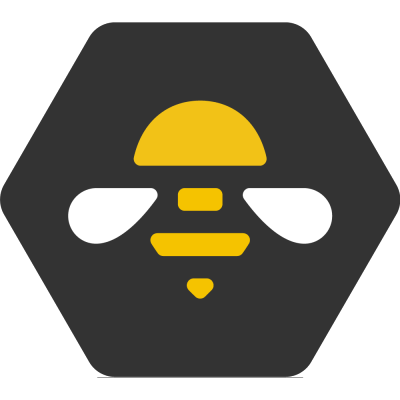 Offer: 70% OFF for 3 months.
Promo code: SOCIALBEEBF22
Valid: November 21st – November 29th.
SocialBee is a social media management tool that allows users to create, schedule, and post content to every major social platform from one place.
Say goodbye to manual posting and time-consuming tasks—it's time to centralize all your tasks within one platform and maintain a consistent posting schedule with utmost ease.
---
DataFeedWatch

Offer: Complimentary, fully-managed feed services for new DataFeedWatch subscribers, now until the end of the year.
Promo code: don't need it
Valid until: December 31st.
DataFeedWatch is a feed marketing solution that lets you transform ordinary product data into fully optimized feeds. Use pre-defined feed templates and daily uploads to easily send your feeds to over 2k eCommerce channels. You'll be able to make data-backed modifications to your feeds thanks to product-level analytics. Plus, get help and advice from our feed experts that's tailored to your selling needs.
Take advantage of this Black Friday deal and get access to complimentary, fully-managed services like expert feed setup, optimization, monitoring, and more.
---
Outfunnel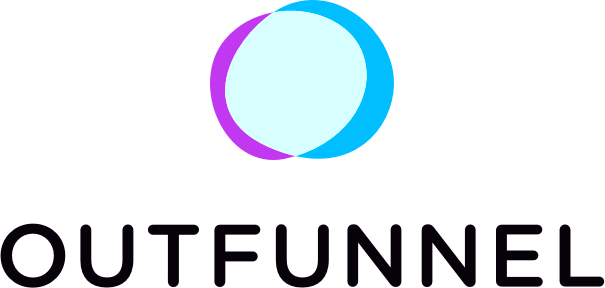 Offer: 40% OFF for 2 months
Promo code: don't need it
Valid until: December 1st.
The easiest way to connect sales and marketing tools.
---
Nifty

Offer: 30% OFF
Promo code: BFD30
Valid: November 24th – November 28th
Nifty is the remote collaboration hub to manage projects, tasks, and communications — all in one place. Remote work has never been easier, fun, and more efficient.
---
Poptin – Exit Intent, Pop Ups, and Contact Forms

Offer: 35% OFF for any annual plan (on additional 20% off discount)
Promo code: BFPOPTIN22
Valid: November 14th – December 3rd
Poptin is a user-friendly pop-up builder to create targeted and behavior-based pop-ups and embedded forms. This conversion optimization tool can help you convert more visitors into leads, subscribers, and sales without having to go through the hassle of coding.
It has a long list of optimization features such as smart triggers, targeting rules, AB testing, analytics, integrations, and more. With Poptin, you can create any type of popups and forms: lightboxes, slide-ins, social widgets, countdown popups, overlays, video pop-ups, exit-intent popups, contact forms, email forms, and more.
---
Premio WordPress Plugins

Offer: 40% OFF for any plan
Promo code: PREMIO40BF
Valid until: December 4th.
Want to implement WordPress plugins on your site to help you boost conversions, generate leads and calls, and improve engagement? Premio's WordPress plugins are a list of fast loading plugins that are effective for all websites from different industries. They are all equipped with clean code to ensure better performance. You can choose from a variety of plugins depending on your needs:
Chaty – Chat with your customers via their favorite messaging channels, such as WhatsApp, Messenger, Telegram, Skype, and etc.
My Sticky Elements – Get more leads by implementing a beautiful sticky contact form and social media icons on your website.
MyStickyMenu – Make your header sticky even when visitors scroll through your site.
Folders – Organize your WordPress website's media files, pages, and more.
Subscribe Forms – Generate more leads with engaging email forms and connect with some major email platforms.
Stars Testimonials – Display customer reviews and help visitors in their purchasing decisions to increase sales.
WP Sticky Sidebar – Make your sidebar sticky so it's easier to navigate and share content on other channels.
---
SalesBlink
Offer: Lifetime deal at just $149
Valid until: December 31st
SalesBlink is a sales outreach automation suite using which you can search for prospects, put your cold outreach sequences on autopilot, maintain and manage pipelines and prospects. It is a full-stack cold outreach platform that can take you through prospecting to outreach to closing on full throttle. It is a fully-loaded package for automation of multi-channel cold outreach clubbed with generating leads and managing them.
---
Mobile Text Alerts

Offer: 50% off for first month
Promo code: BFSENDER
Valid until: December 31st
Enjoy an easy-to-use texting platform that you can get started in 5 minutes. Get a FREE 1-on-1 consultation to help walk you through the platform – and receive personalized advice from texting experts, to help you get the most out of texting in your specific situation.
---
Mailbutler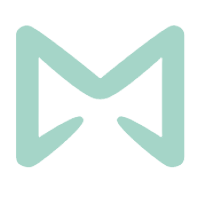 Offer: 33% off for Pro+ for annual plan
Promo code: mbcyber33
Valid until: November 30th
Mailbutler is an email extension for Apple Mail, Microsoft Outlook and Gmail designed to help professionals and teams manage their emails better. It integrates seamlessly into your inbox and offers features like Advanced Email Tracking, Smart Send Later, Snooze, and many more. Mailbutler – it's still your inbox, but smarter.
---
FindThatLead & Scrab.in

Offer: 50% off for all plans
Valid: November 24th – December 12th
FindThatLead is an all-in-one lead-generation tool that allows you to contact people, local businesses, and companies in a given industry. We provide you with contact information from public sources with our search and prospecting tools, we help you run email campaigns to contact them. Scrab.in helps you automate your LinkedIn to generate sales.
---
ZeroBounce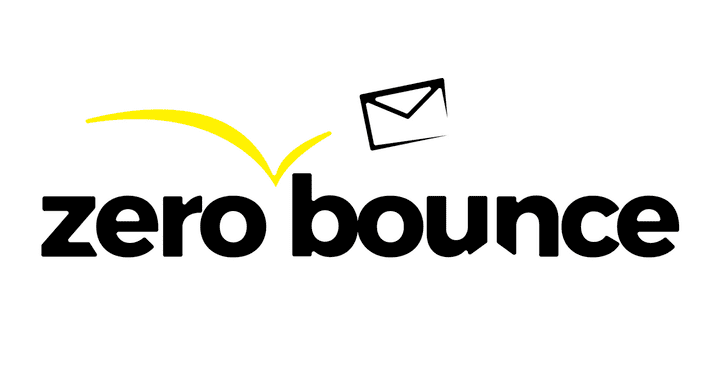 Offer: 20% free + email validation credits
Valid: October 24th – October 28th
ZeroBounce makes it easy for you to validate email addresses, test the deliverability of your email campaigns, and enhance your email list.
Want to make the most of ZeroBounce? Start by verifying your email list in bulk. Bounces and obsolete data can cause your emails to go to spam. The software helps you remove it so you can boost your email deliverability and reach your customers.
ZeroBounce also allows you to check email addresses in real-time and ensures you're adding only fresh data to your email list.Once you've used the email verifier, explore the rest of the tools – with their help, you'll build a more powerful email marketing program.
---
Chisel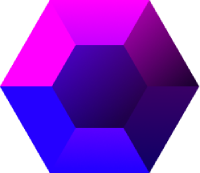 Offer: 20% OFF on Premium plan
Promo code: RoadmapHeroes
Valid until: not for long
Chisel is a top Product Management tool that has brought together all of the PM solutions in one place. You can now efficiently create roadmaps, align teams and get user inputs with features like Kanban, Treeview, alignment matrix, idea box etc all in no time.
You can push prioritized features directly into delivery and centralize user ideas with Integrations like Jira, Azure DevOps, Intercom etc.
---
Stripo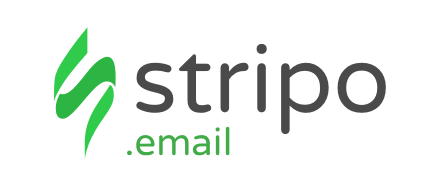 Offer: 50% OFF for Medium and Pro annual plans
Promo code: STRIPOgD0hY0
Valid: November 25th – November 29th
Stripo is an all-in-one email design platform with over 700 000 users worldwide. Stripo provides all necessary tools for creating emails of any complexity, including those with interactive, real-time, and AMP content. 1100 ready-to-use templates, ability to save and reuse email modules across multiple campaigns. Integrated with 70 ESPs/CRMs, which lets you push your emails to your marketing automation system with just 1 click.
---
Newoldstamp

Offer: 25% OFF for annual plan
Promo code: BF2022NOS
Valid until: November 30th
Newoldstamp is the leading email signature management platform that enables businesses to create, customize and deploy brand-consistent signatures across the entire company.
A well-crafted standardized email signature can help you promote your products or services to the right audience and create thousands of sales opportunities every day.
Newoldstamp turns emails into a powerful marketing tool. It allows you to drive traffic to your website, generate leads, upsell products, and announce online and offline events by adding clickable links, beautiful banners with CTAs, and interactive buttons to your email signature.
---
MySignature
Offer: 50% OFF for the first payment for annual plans
Promo code: SigFriday2022
Valid until: November 30th
MySignature is all-in-one email signature and email tracking platform. It allows you to easily create professional email signatures and make your business emails stand out from the crowd.

With MySignature you can build brand recognition by turning yourself and your team into brand ambassadors. Embedding a unique email signature will help you advertise the products or services in a more efficient way.
Increase brand awareness, create trust, and boost credibility by creating personalized email signatures with your logo/photo, banner, contact information, links to social profiles, and calls-to-action.
---
ESBO ltd

Offer: Free post
Valid until: October 25th
ESBo was created to help small business owners get their brand across and gain the visibility they deserve! The company falls under the category of brand mentioning agencies, which helps brand and advertising agencies to build their online reputation.
---
Brand24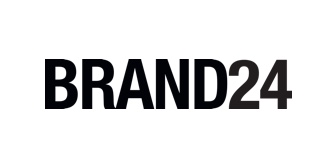 Offer: 50% OFF for 3 months for all plans
Valid: November 25th – November 28th
Brand24 is a social listening tool that empowers users to protect their online reputation, improve customer satisfaction, measure marketing or PR efforts, and conduct a competitor analysis. With this tool, you can make data-driven decisions about your business.
---
MJI Marketing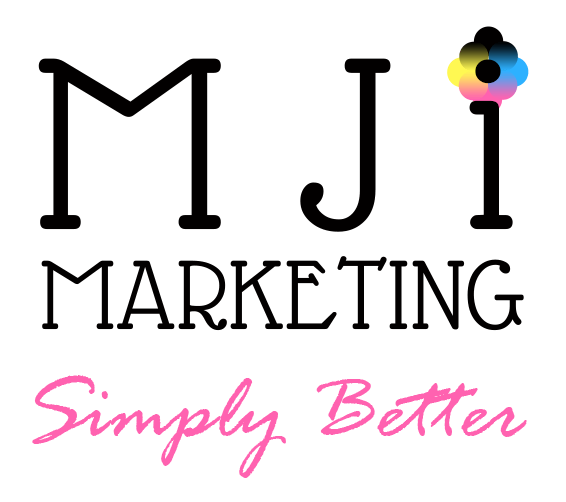 10% OFF for SEO services
Valid until: December 31st
Promo code: SimplyBetterSEO
Digital marketing services include website design, search engine optimization, email marketing, and social media marketing. MJI Marketing is a service-oriented digital marketing agency located in Roanoke, Virginia but services the entire United States. We provide simply better marketing.
---
Chanty

50% OFF the annual plan
30% OFF the monthly plan + 1 month free
Valid until: December 6th
Chanty is an all-in-one team collaboration platform for remote and onsite business teams of all sizes. Chanty offers an unlimited searchable messaging history, audio and video calling with screen sharing, task management with the Kanban board, and voice messaging to communicate on the go.
---
WP Links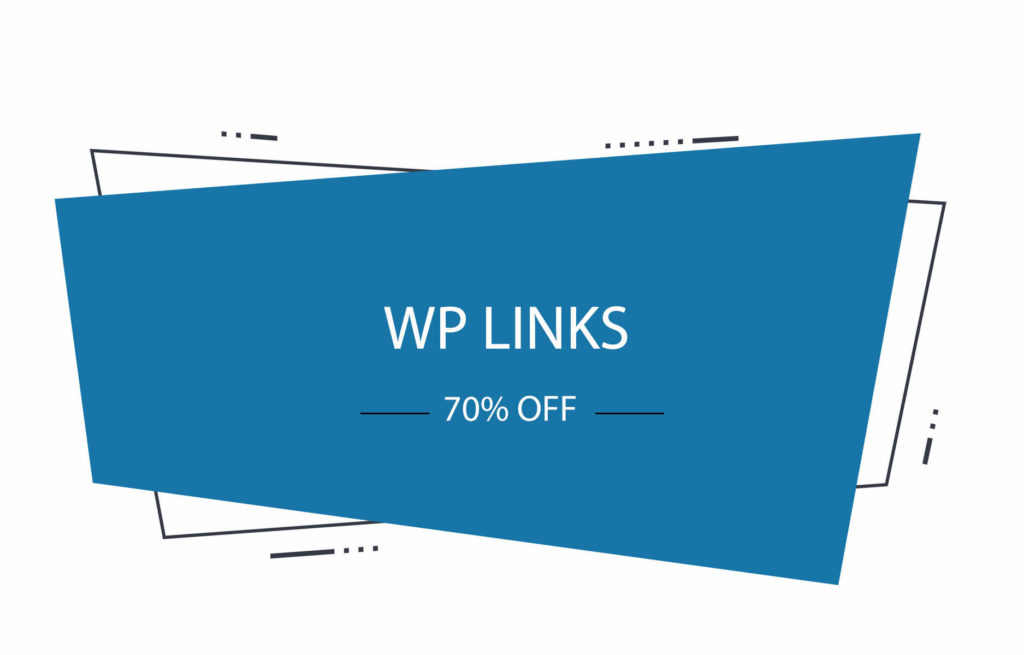 70% OFF
Valid until: December 5th
Promo code: bf2022links
WP Links assists you in repairing and managing links. This plugin has all of the functions you require. It contains an excellent link scanner that verifies the validity of all your links and determines whether they work or lead to harmful websites. You can also build an unlimited number of link rules.
---
WP Maintenance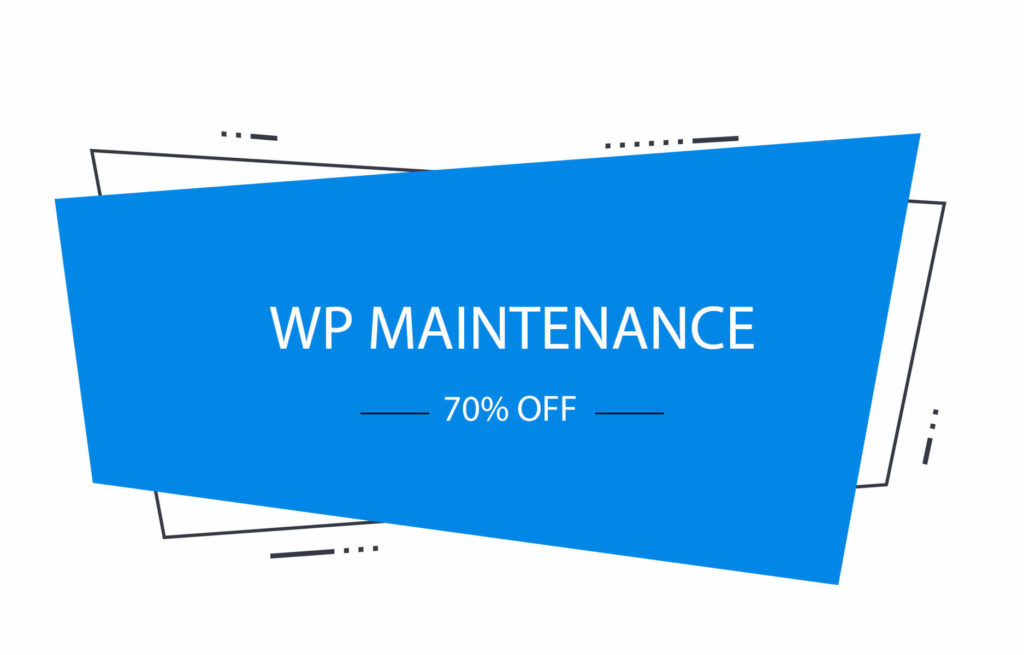 70% OFF
Valid until: December 5th
Promo code: bf2022m
WP Maintenance is a plugin that allows you to work on different areas of your website without your visitors knowing. It's a great option for developing an excellent maintenance page that will keep anybody who visits your website interested. This plugin can also be used to create pages such as coming soon, landing pages, sales pages, and under construction pages.
---
WP Force SSL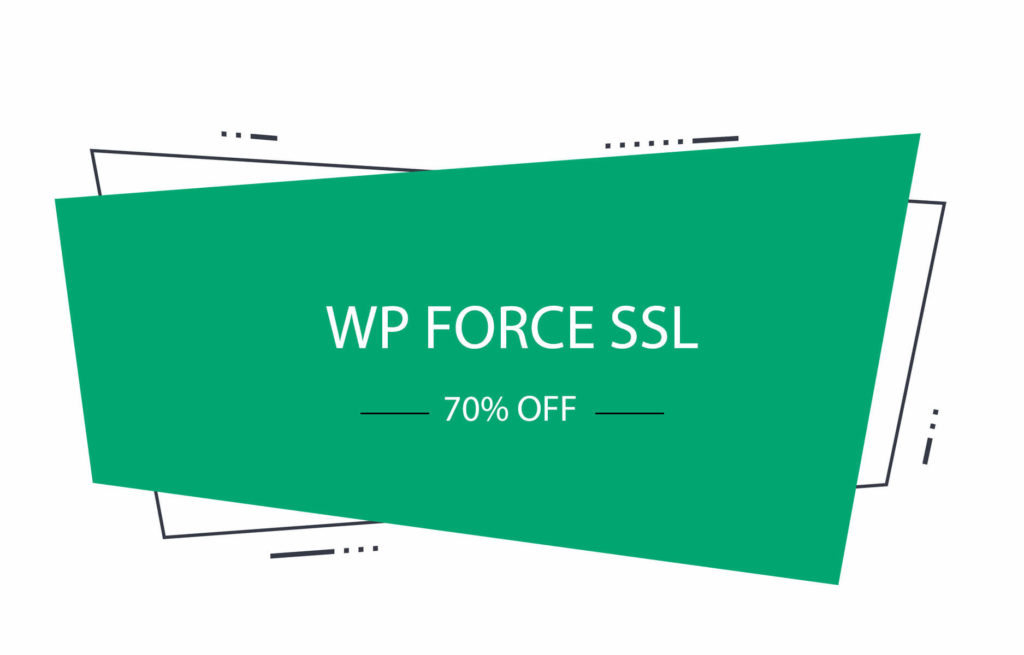 70% OFF
Valid until: December 5th
Promo code: bf2022ssl
WP Force SSL can assist you in redirecting unsecured HTTP traffic to more secure HTTPS and fixing various SSL problems without modifying a single line of code. All you have to do is enable Force SSL, and everything else will be set, including the SSL certificate. The entire site will be converted to HTTPS using the SSL certificate. This plugin can also generate a free SSL certificate for your site using Let's Encrypt, regenerating it every 90 days.
---
WP 301 Redirects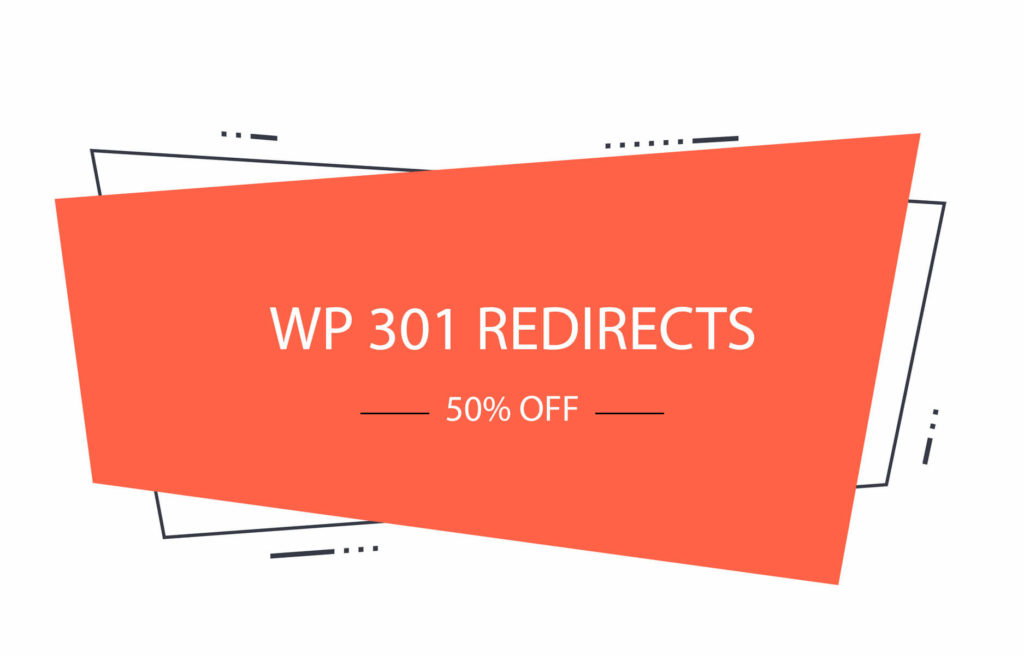 70% OFF
Valid until: December 5th
Promo code: bf2022
---
SyncApps by Cazoomi

25% OFF for first-time subscribers
Valid until: November 27th
Looking to automate your end-of-year marketing and sales data? You'll love what SyncApps has in store for you. SyncApps have over 250+ prebuilt workflows, which can help you run your business better – you can pick the features that match your business workflow between the software you use daily, and no coding skills are required!
With SyncApps, from the time of setup to the scheduling of your automation, the only thing you need to do is make some choices, where you can select the workflow automations your business needs within each Step to give you the flexibility to automate tasks so you can focus on your business.
---
ReplyDesk

30% OFF for annual Professional and Growth plans
Valid until: November 29th
ReplyDesk, the best customer support software for eCommerce businesses, automates customer support processes so online merchants can respond quickly to customer inquiries, taking time back to focus on selling more. ReplyDesk integrates with over 10 marketplaces, selling channels, webstores, communication tools, and social media networks — more than any other customer support software. Subscriptions include all the essential helpdesk tools you need, combined with automated templates, team messaging, intelligent routing, auto-feedback, and insights.
---
Groupboss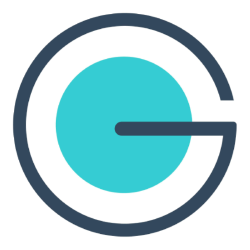 25% OFF all plans
Valid: November 29th – December 31st
Promo code: MONDAY25
Groupboss is a Facebook group automation tool that helps Facebook group owners to collect unlimited leads.
---
Jotform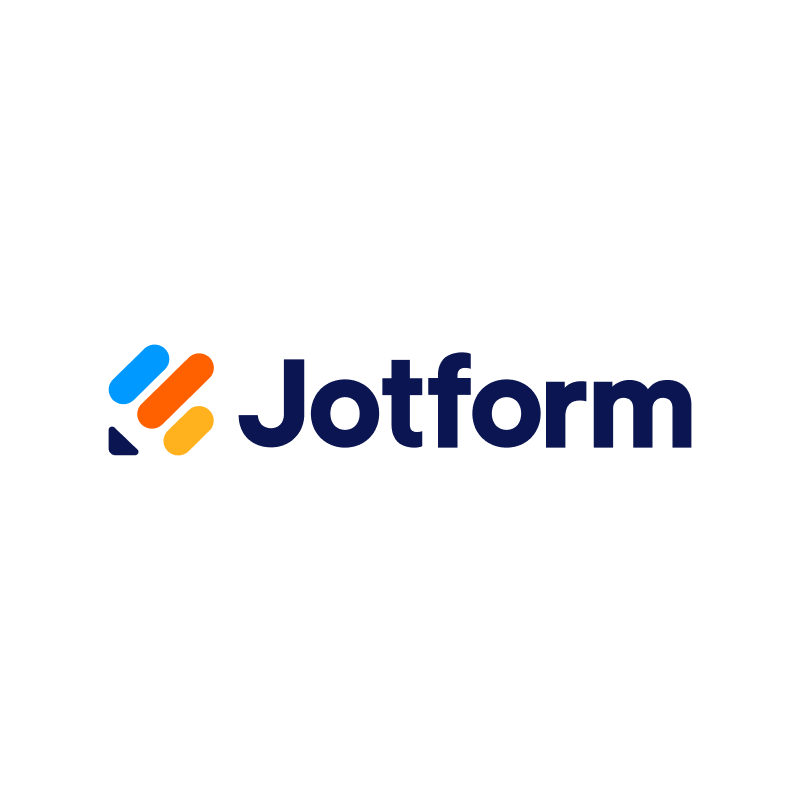 50% OFF all plans
Valid: November 21st – November 28th
Jotform is a online form builder that you can use to create an online store, collect feedback from your customers, accept payments and much more. Their features are oriented towards businesses or individuals who are looking to automate their workflows.
Start creating forms with one of their templates and use conditional logic to make your forms unique to your users.
---
Icons8

Full set, Mega Creator: yearly plans for $119 only. All the assets at the price of one!; Promo code: BF2022
Background Remover: 50% off yearly plans; Promo code: REMOVER
Offer is only for the first-time users
Icons8 creates design assets and tools. The projects include icons, illustrations, music library, photo stock, design software, synthetic media, and AI tools. This is your one-stop destination for visual content.
---
Breadnbeyond

Up to 40% OFF for an ultimate explainer video
Valid: November 21st – November 27th
Breadnbeyond is an award-winning explainer video company specializing in producing animated explainer videos. We create engaging animated explainer videos that help you introduce your brand, product, or service to the world – all from scratch, no template.
---
SendPost
Signup to send 1 million emails FREE
Valid: November 25th – November 28th
SendPost is an email delivery service. It provides developers, businesses, and ESPs with a solution to reliably deliver, measure, and optimize emails. They have API SDKs in 14+ programming languages. You can use their API to send and validate emails, measure stats and manage domains/IPs.
---
Benchmark Email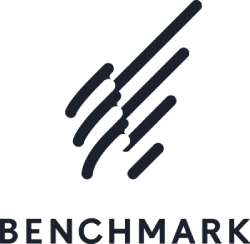 Benchmark Email, along with participating brands, is offering a holiday promo, the Hustle & Bustle Marketing Bundle. Take advantage of discounts from some of the best marketing, sales, and content creation tools.
With a looming recession and high inflation costs, this holiday season is predicted to be a difficult one. But small businesses don't need to weather the storm alone. Benchmark Email, along with participating brands, is offering a holiday promo, the Hustle & Bustle Marketing Bundle. Take advantage of discounts from some of the best marketing, sales, and content creation tools so you can end 2022 (and start 2023) right.
---
Placeit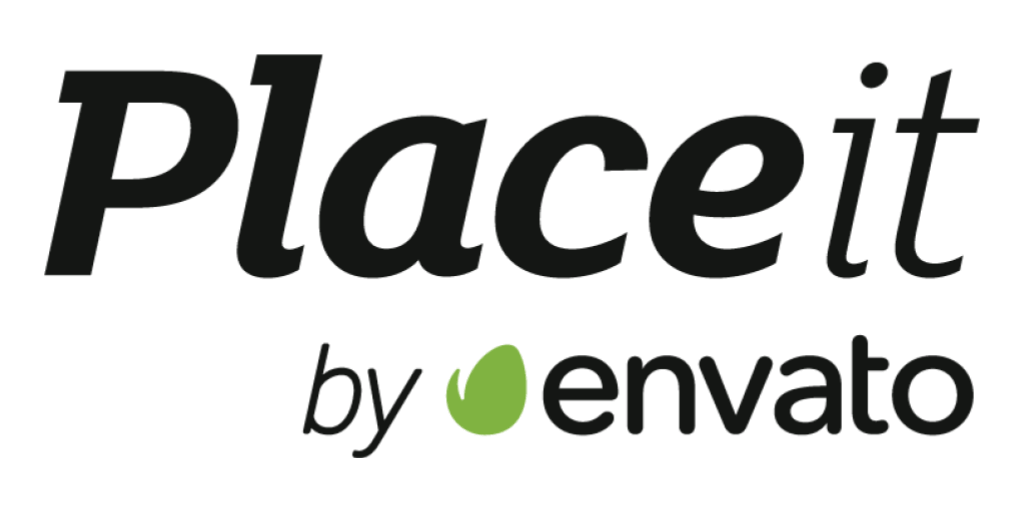 ⦁ 50% off annual – $44.82/year – $3.74/month on Subscription Renewals. From Mon 14th – Tue 22nd
⦁ 33% off annual – Only $5 a month / 10% off monthly subscription $13.45. From Wed 23rd – Tue 29th
If you're looking for a platform where you can create all your branding designs, Placeit is a great tool! With more than 50K templates and a growing library of designs made by professionals each day, you can create eye-catching images. Make everything from logos and videos to your social campaign with branded images in minutes.
You can also promote your own Cyber Monday deals using Placeit's Cyber Monday templates for Cyber Monday flyers, Cyber Monday images, Cyber Monday banners, Coupons, and much more!
---
MageComp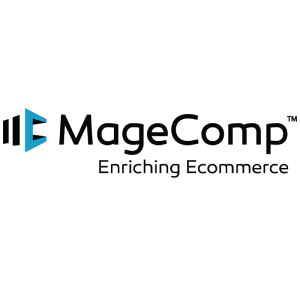 Offer: 20% OFF any products and services
Promo code: BFCM2022
Valid: November 20th – December 5th
Outperforming in the Magento industry by offering top-notch IT solutions like Magento website development, designing, M2 extensions development, Shopify services, WooCommerce development, mobile app development, digital marketing and SEO services.
---
Document360

Offer: Additional 20% off this Black Friday & save up to 40%
Promo code: BLACKFRIDAY2022
Valid: November 7th – December 4th
Document360 is SaaS knowledge base software that helps you to create an internal knowledge base for your employees and a self-service knowledge base for your customers (available publicly or privately) with powerful AI-based search. It comes with a Rich Editor (Markdown & WYSIWYG editor), Category Manager, Version control, Private Hosting, SSO, Back Up & restore, etc.
Easy-to-configure capabilities allow you to create User guides, Internal Wikis, FAQs, Standard Operating Procedures, User manuals, etc. It offers a variety of integrations such as Intercom, Microsoft Teams, Slack, Freshdesk, Zendesk, Zapier, and many more.
---
Generated Photos
Offer: 50% OFF annual plans for first-time users
Promo code: GP2022
Valid: November 21st – November 30th
Generated Photos are unique model photos made entirely by AI. None of these 2.6M super realistic people are real! Find the right faces in the database or generate them with your parameters in real time.
---
IndexCheckr

Offer: 25% OFF any package
Promo code: BLACKFRIDAY2022
Valid until: December 3rd
IndexCheckr is the easiest and fastest way to check if pages are indexed by Google. SEOs specialists and webmasters use it to know when their new content get indexed. Link builders use it to know if their backlinks get indexed.
IndexCheckr can check large bulks of pages quickly and reliably. If a page is not indexed, the tool checks if the website is.
---
Crocoblock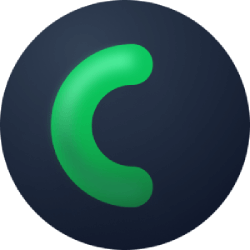 Offer: up to 40% OFF
Promo code: BFCROCO22
Valid: November 22nd – November 30th
Crocoblock offers 35% on yearly all-inclusive subscriptions, usually costing $199 for one site and $399 for unlimited sites. These subscriptions grant access to 20 JetPlugins (that open up new possibilities when used in tandem), 14 dynamic templates and 47 design templates, and 50 interactive popup templates.
Finally, you can count on a 30% discount from Crocoblock when you buy their lifetime all-inclusive subscriptions. They usually sell for $799 for 500 sites and $999 for unlimited sites and are ideal for WordPress agencies and design studios.
---
InvoiceBerry

Offer: 50% off all plans for 6 months
Promo code: –
Valid: October 28th – December 3rd
InvoiceBerry is an online invoicing software used for small businesses. It helps you with sending invoices online with online payment options such as Stripe, Wepay, Paypal and Square. It also helps sending reminders to your clients, keeping track of your expenses, sending quotes to your clients with user-friendly interface.
---
BlogHandy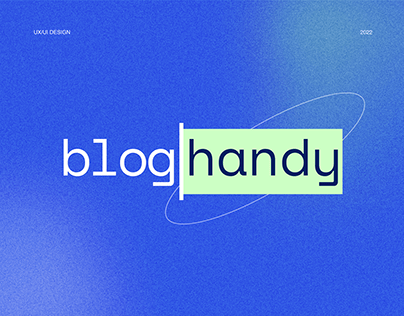 Offer: 50% off all plans for 12 months
Promo code: –
Valid: October 28th – December 2nd
Integration of the blog to your existing website without having any coding knowledge with just 2 lines of code. Once you integrate the blog, it directly adapts the CSS from your existing website and lets you know to manage posting and scheduling using the proper SEO analysis. The easiest way to improve brand awareness using the right content strategy with this tool.
---
ClickUp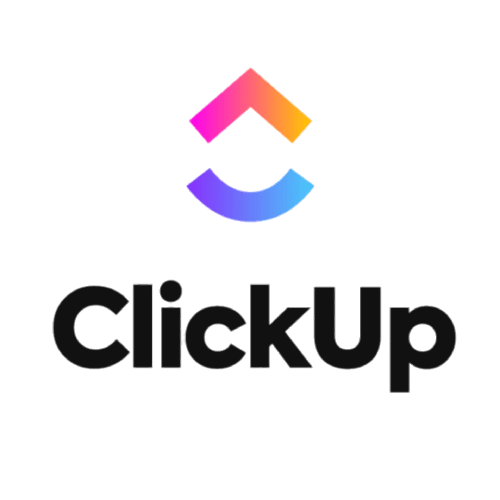 Offer: 20% off Unlimited, Business plans
Promo code: CYBERUP
Valid: November 22nd – December 3rd
ClickUp is an all-in-one productivity tool designed to tackle any task from your daily to-dos to complex projects, even your business' entire workflow—all in one centralized place.
It has hundreds of flexible tools, real-time updates, drag-and-drop functionality, and over 1,000 integrations to connect all your work together. Use ClickUp to take the heavy lifting off of workflow management by streamlining your processes and optimizing your day-to-day process.
The platform is fully customizable and easy to use, with teams across industries able to configure ClickUp for any use case and in any way that best supports their project needs.
---
Plerdy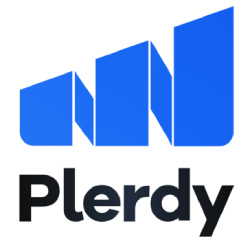 Offer: 40% off annual plans
Promo code: plerdyBF2022
Valid: November 24th – December 1st
Plerdy is an all-in-one multifunctional CRO, SEO & UX tool that helps to understand the customer experience and convert more site visitors into buying clients. These tools help you identify bottlenecks and improve your conversion.
---
Mailtrap

Offer: 70% off email API for all pricing plans
Promo code: BFCM22
Valid: November 18th – December 9th (discount lasts for 6 months)
Mailtrap, an email delivery platform, comprises an Email API and Email Sandbox that allows you to keep your app's email infrastructure in one place.
With Email API/SMTP Service, you can achieve greater control over your domain authority, get timely email deliverability alerts, store up to 60 days of email logs for better troubleshooting and so much more.
Using Email API, you can get all the ins and outs of your deliverability performance via critical in-app stats and weekly reports filled with rich data.
---
TemplateMonster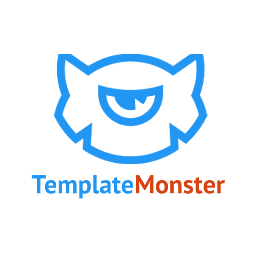 Offer: up to 50% off
Promo code: –
Valid: November 21st – November 30th
TemplateMonster is a large and growing marketplace where you can find high-quality digital products matching the latest web standards. The collection of items includes a wide choice of website templates suitable for all kinds of niche-specific projects, small or large companies, startups, and any other kind of business that you happen to run.
There are premium-quality and free website designs that you can download for your creative web project. The marketplace includes Bootstrap-based website templates, HTML5 and CSS3 ready-made solutions, website templates loaded with a website builder, and more.
---
SE Ranking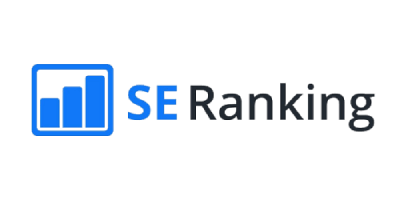 Offer: 20% discount, free access to the Content Marketing tool, or save big on user seats
Promo code: –
Valid: November 25th – November 28th
SE Ranking is an award-winning all-in-one SEO solution that exceeds user expectations. With a complete set of SEO tools, professionals can automate their routine tasks—from competitive research and backlink analysis to website audit and SEO reporting.
On top of that, new assets are being added to the platform every year. Three AI-powered tools were released in 2022: On-Page SEO Checker, SERP Analyzer, and Content Marketing platform.
---
Narrato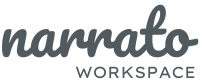 Offer: 30% off lifetime on any plan
Promo code: BFCM22
Valid: November 24th – December 5th
Narrato Workspace (https://narrato.io/) is an end-to-end content workflow management platform that helps you manage your entire content process and team in one place.
The platform offers content planning tools like an SEO content brief generator, content calendars, and an AI topic generator. It also has an AI-powered content assistant that offers content improvement suggestions, a custom workflow builder with workflow automation, and strong collaboration features like on-task messaging and comments. Narrato helps you create high-quality, search-optimized content with minimum effort.
---
JotURL LTD

Offer: 36% off annual plans OR 20% off for 6 monthly plans or any monthly plan (for new users) OR 33% off on LTD
Promo code: BLACKFRIDAY1YR36 or BLACKFRIDAY6M20
Valid until: December 2nd
JotURL is a SaaS born for the omnichannel environment (SMS, newsletter, QR codes, Mobile Apps, Social Media, Messaging apps, etc.) that enhances your digital marketing activities (both online and offline ) starting with the creation and use of branded tracking links. The All-In-One Link Management Solution to brand, track, and grow your business in one easy-to-use platform.
---
5centsCDN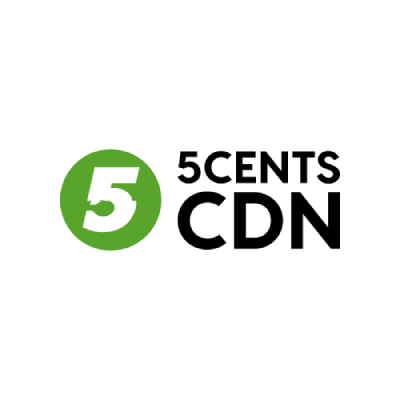 Offer: Get an extra $300 by adding up $1000 to your wallet
Promo code: –
Valid: November 17th – December 3rd
5centsCDN is an all-in-one solution to your all content delivery concerns. We provide a game-changing infrastructure of content delivery that provides advanced solutions including Web acceleration, live streaming, cloud storage, and encoding services.
Our services enhance your user experience and help you drive a better conversion rate.
---
Cloudways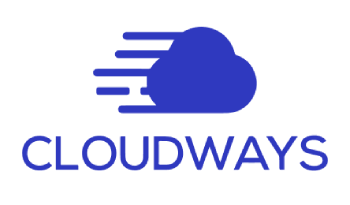 Offer: 40% OFF for 4 Months on all hosting plans + Up to 30 Free Migrations
Promo code: BFCM4030
Valid: November 14th – December 1st
Cloudways is a managed hosting provider that emphasizes performance and simplicity.
---
Botsify
Offer: 50% OFF on done-for-you and do-it-yourself plans for a lifetime
Promo code: BFCM22
Valid: November 15th – December 15th
The only done-for-your chatbot platform that guarantees success without any risk involved. A feature-rich platform that comes with a Whitelabel option for agencies.
---
Clearout

Offer: up to 50% Off
Promo code: –
Valid: November 22nd – November 30th
Clearout Email Verification and Email Finder tool works towards expanding your reach, lowering hard bounces, and improving deliverability rates. It has been created to improve sales and marketing efforts by simplifying the way to discover and reach the ideal prospects via emails.
---
ClearoutPhone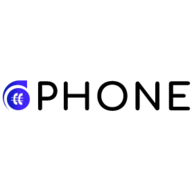 Offer: up to 50% Off
Promo code: –
Valid: November 22nd – November 30th
ClearoutPhone will help you to understand whether the given phone number is valid or not and return with carrier type, line type, location details etc. It validates phone number across the globe with a multi-level process that covers validation via International telecom authority, multiple carrier lines, and 3rd party validation, the tool ensures the highest level of accuracy achievable for each number.
---
NiceJob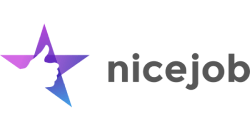 Offer: 75% off all new plans for 2 months (over $100 in savings); To redeem, start a free account and speak to our activations team.
Promo code: –
Valid: November 21st – November 30th
NiceJob is a review management platform that automates the process of collecting reviews and referrals from your customers.
NiceJob can leverage your reviews across all your marketing channels to increase your conversions, reduce your customer concerns, and help your business become top-rated.
---
Sendible

Offer: 25% off any monthly subscription OR 50% off an annual subscription
Promo code: EOY2225 (25% off) OR EOY2250 (50% off)
Valid: November 21st – December 16th
Sendible is the leading social media management platform for agencies looking to manage social media more effectively for their clients.
The platform brings your social networks, team, and clients together into a centralized hub. It's optimized workflows, approval processes, and the option to plan and schedule posts in bulk will save your team hours of work.
---
Envato Elements

Offer: 50% off all plans
Promo code: –
Valid: November 24th – December 28th
Enjoy millions of creative assets with an unlimited creative subscription. From graphic, web and video templates, to audio, photos and more, you'll find everything you need for your next project with unlimited downloads at one low cost.
---
Envato Market

Offer: up to 60% off Themes, Code and Video
Promo code: –
Valid: November 21st – November 30th
Envato Market is the world's leading creative marketplace for buying individual digital assets. You can choose from a wide range of WordPress themes, code, video, audio, graphics, and more.
---
Receiptmakerly

Offer: 25% off all plans
Promo code: MONDAY25%
Valid: November 22nd – December 31st
Receiptmakerly is a premium receipt maker software consisting of more than 50 different templates. It helps the users to make receipt in a short time for their businesses.
---
Lumiform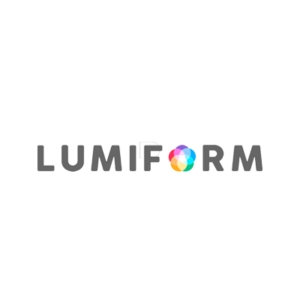 Offer: 15% off Pro plan
Promo code: –
Valid: November 25th – December 2nd
Lumiform is a powerful checklist maker and easy-to-use inspection app that fits exactly the user's case. It has 12,000+ ready-made inspection checklists and templates categorized by industry.
---
LiveChat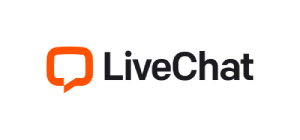 Offer: up to 50% off the first payment — both monthly and annual Starter, Team, and Business plans
Promo code: –
Valid: November 25th – December 2nd
LiveChat is a complete customer service platform that delights your customers and fuels your sales. Over 36,000 customers use it because of its customization capabilities and 200+ integrations, including all popular messaging channels and hundreds of other tools like Shopify, Hubspot, and Google Analytics.
---
accessiBe

Offer: 30% off all new deals
Promo code: –
Valid: November 23rd – November 29th
accessiBe provides a variety of AI-Powered solutions for testing and remediating for web accessibility. accessiBe's full suite of web accessibility solutions enable businesses of all sizes, from solopreneur to large corporations, to take part in global inclusion efforts and to make their websites available to all users, including those with disabilities. A market leader, accessiBe is relied on by businesses who strive to comply with web accessibility standards and regulations (i.e. WCAG and ADA).
---
BayEngage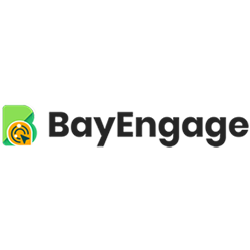 Offer: A one-month free subscription when you sign up
Promo code: –
Valid: November 18th – December 1st
BayEngage is an all-in-one email marketing service with over 380 email templates with drag and drop functionality, pop-up builder, SMS marketing, coupon builder, email automation, A/B testing, advanced reports, sign-up forms, and more.
Make use of its sign-ups to capture leads, design attractive emails with over 380 email templates with pre-written content, segment your subscribers to send relevant and targeted emails.
In addition to email marketing, BayEngage allows you to run SMS marketing campaigns that will create a one-on-one conversation with your subscribers by automating text message keywords.
---
Expandi

Offer: 30% off an annual subscription
Promo code: BFCM22
Valid: November 25th – November 28th
Expandi is the safest lead generation tool that combines LinkedIn and cold email outreach for best results. It covers every step of the sales funnel:
Highly-targeted prospecting and data scraping;
Pre-warming up campaigns to maximize your leads outreach. It allows automating LinkedIn profiles views and follows, likes, and endorses;
Sending invites to connect, messages, InMails, and emails with personalized Images & GIFs.
---
Paperform

Offer: 50% off annual Pro and Agency plans
Promo code: –
Valid: November 25th – November 29th
Paperform is a flexible SaaS platform that helps small businesses and teams simplify work and get more done. Take payments, manage bookings, collect information, or run an entire company. You can build the solutions you need, just the way you need them. With smart features and over 3,000 integrations, Paperform is the perfect addition to your tech stack.
---
LiveAgent

Offer: 75% off any plan for three months
Promo code: BLACKFRIDAY75 and CYBERMONDAY75
Valid: November 25th – December 31st
LiveAgent is a fully-featured help desk and live-chat software that helps you bring personalization to your customer interactions with an all-in-one help desk solution. LiveAgent is the most reviewed and #1 rated help desk software for SMB in 2020. Stay closer to your customers and help them faster with LiveAgent.
Like what you read?
Apply it in practice with Sender.net - the most cost-effective email marketing solution in the market.
Try Sender for free