30,000+ brands grow with Sender
Join them and unlock the simple way of skyrocketting your sales through email marketing.
Get Started For Free
Powering over 43% of websites through the internet, WordPress is the go-to platform of choice for a business owner like you who's looking for a cost-effective, easy-to-setup, and even easier-to-maintain CMS (content management system) for their websites, blogs, and ecommerce stores.
What if we told you that you could take all this goodness of WordPress a notch up and launch winning email marketing campaigns in just a few clicks without ever having to leave the comfort of your WordPress dashboard?
Yes, that's true. Welcome to the wild, wild world of WordPress email marketing plugins!
Now you could hit a Google search for the best email marketing plugin for WordPress and go down a few rabbit holes.
Or you could check out our recommended list of closely curated email marketing plugins that're aimed to make both email marketing and your life a whole lot easier and more profitable.
Still reading? We knew it!
Buckle up, let's go!
Why Do You Need a WordPress Email Marketing Plugin?
You actually don't.
Got an email marketing platform that's working fine for you right now? You are sorted!
However, using an email marketing tool in conjunction with your WordPress site or online store that uses WooCommerce or Shopify can endow your business with marketing superpowers.
Here's what you can do with a WordPress email marketing plugin:
Automatically move leads from your WordPress website or store popups to your email platform;
Sync contact details automatically between your WordPress site and email platform;
Boost sales by sending triggered high-converting autopilot emails based on customer behavior and purchase history. For example, abandoned cart sequences, welcome email to signups, post-purchase series to buyers, etc.;
Single-click product details import into your promotional emails;
Basically, with an email marketing WordPress plugin, you can strategize and run full-throttle email campaigns to help boost sales, increase revenue, and scale your business, right from inside your WordPress dashboard.
Top WordPress Email Plugins – A Quick Roundup
Plugin Name
Optimal Use Case
Pricing
Sender
Best WordPress and Woocommerce email marketing plugin with automation.
Generous FREE plan for up to 15,000 emails to 2,500 contacts with Sender branding.

Paid plans start from $8/mo.
Mailchimp
Best WordPress email marketing plugin with popup builder.
Free plan allows up to 500 emails/mo but no automation and only 1000 emails per month.

Paid plans start $13/mo for 500 contacts and 5,000 emails/mo.
Klaviyo
Best Woocommerce email marketing plugin with Optinmonster integration.
Free plan includes up to 250 contacts, 500 emails/mo, and 150 free SMS/ MMS credits.
Paid plan with only email starts at $20/mo for 500 contacts, 5,000 emails/mo and 150 free SMS/ MMS credits.
The paid plan with both email and SMS starts at $35/mo for 500 contacts, 5,000 emails/mo and includes 1250 free SMS/ MMS credits.
Sendinblue
Best WordPress email marketing plugin with a free plan.
Free plan allows 300 emails daily.
Paid plan starts from $25/mo and includes 20,000 emails/mo.
Omnisend
Best WordPress email marketing plugin with web push notifications.
Free plan provides unlimited contacts storage plus 500 emails, 60 SMS credits, and 500 web push per month.
Paid plans start at $16/mo for 500 contacts, and sending of 6,000 emails, 60 SMS and unlimited web push every month.
FluentCRM
Best WordPress email marketing plugin.
No free plan.

Paid plan starts from $129/yr for a single domain or site; all Features Included.
As you can see, WordPress email plugins come in all shapes, sizes, and pricing. But since pricing doesn't quite tell us the whole story, let's take a closer look at these top WordPress email marketing plugins one by one.
The 6 Best WordPress Email Marketing Plugins
In no definite order, here is our promised list of email marketing plugins that can help you run your email campaigns right off your WordPress admin dashboard.
1. Sender – Best WordPress and Woocommerce Email Marketing Plugin with Automation
Are you looking for a powerful email marketing platform that integrates seamlessly with WordPress?
From global powerhouses like HP and Deloitte to beloved brands like Pizza Hut, over 200,000 businesses put their trust in Sender daily to power their email marketing and automation needs. It's no wonder why – Sender's cutting-edge yet user-friendly platform makes it a breeze for any online store or business to use, all while being budget-friendly and delivering results.
Super-affordable, user-friendly platform;
High-performance drip automation features;
Eye-catching, customizable email templates.

Sender's rich library of free email templates helps you create eye-catching, professional-looking emails quickly and effortlessly. These templates are fully customizable, so you make them your own in no time. And because responsiveness is baked-in, your emails will look great on both desktop computers as well as mobile phones, tablets, or smartphones.
Fancy creating your own custom, branded email templates instead? No problem. Use the drag-and-drop email editor to create high-converting emails with zero coding knowledge.
Leverage Sender's email & SMS automation feature to use specific subscriber actions or pre-defined events to trigger email and SMS campaign flows.
For instance, all new blog signups will be automatically patted into a welcome email sequence, while customers who've just bought something will receive an automated thank you email providing them an unbeatable upsell or cross-sell offer to a related item.
What's more, design smart popups and newsletter signup forms that not only match the look and feel of your website but also grow your tribe of fans on autopilot.
Sender fully complies with GDPR & TCPA, which means that you're only ever sending emails and SMSes to people who have consented. While drastically reducing spam complaints and the possibility of litigation, this also helps you build that crucial layer of trust with your prospects.
Sender's Key Features
As must be apparent by now, Sender is more than just a WordPress email plugin that helps you get your email marketing in order. It offers a multitude of features, with the most important ones being:
Email builder with drag-and-drop functionality;
Mobile-friendly, pre-made email templates;
Broadcast (manual) email & SMS campaigns;
Automated (triggered) email and SMS flows;
High deliverability reputation;
Signup form & popup builder;
Native integration with popular CRM & CMS platforms, including Shopify, WordPress, WooCommerce, PrestaShop, and more.
Great value, free forever plan.
Sender Pros & Cons
Pros:
User-friendly to set up and operate daily;
Free for a lifetime – 15,000 emails + 2,500 contact + Unlimited popups, forms, & email automation;
24/7/365 LIVE Chat support (even for the free tier users);
Cons:
Simpler UI with limited bells and whistles;
Doesn't support affiliate campaigns;
No landing page builder (coming soon).
Sender Plans & Pricing
Free Forever plan

Max 2,500 contacts;
15,000 emails/ month;
Unlimited popups & forms;
Unlimited email automation.
Standard plan starts at $8/mo

2,500 contacts;
30,000 emails/ month;
Unlimited popups & forms;
Unlimited email automation;
SMS messaging;
No 'Sender' branding.
Professional plan starts at $29/mo

2,500 contacts;
60,000 emails/ month;
Unlimited popups & forms;
Unlimited email & SMS automation;
Animated countdown timers;
Survey & feedback blocks, and more!
If you're running an online store or website and are looking for a cost-effective way to manage your email marketing and automation needs, go with Sender (it packages unlimited email automation & 24/7 Live chat support for the free plan users, something unheard of even in other top brands).
---
2. Mailchimp – Best WordPress Email Marketing Plugin with Popup Builder
Mailchimp is an all-in-one email marketing and automation platform for businesses of all sizes. Its user-friendly interface and powerful feature mix make it easy for marketers to create and send engaging emails that multiply ROI and drive results.
Drag-and-drop landing page, website, & online store builder;
100+ ready-to-go, professional email templates;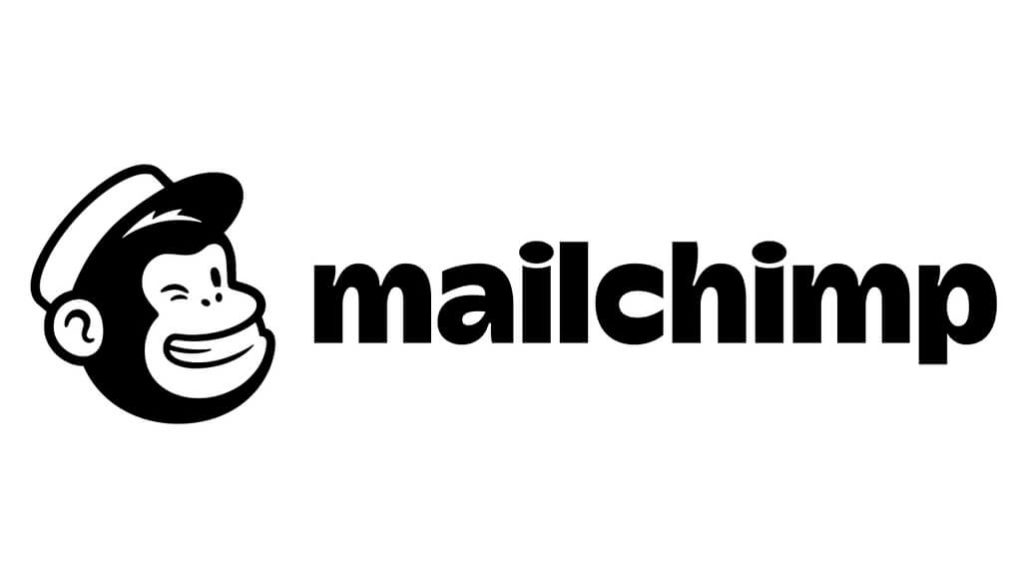 Mailchimp offers an excellent email builder alongside a plain text email editor for creating personal, relatable, plain text marketing emails that are less likely to be marked as spam and more likely to be read and clicked.
Its behavior-based targeting feature allows businesses to create customized email campaigns based on the actions and behaviors of their prospects, boosting conversions and revenue.
Mailchimp's popup builder creates customizable popups, including modal, slide-in, and embedded forms, to capture email addresses and convert visitors into leads.
The transactional email feature allows businesses to send out non-promotional emails, such as order confirmation and password reset notifications, using premade templates.
Mailchimp's integration with Elementor enables businesses to design beautiful, effective email campaigns using the drag-and-drop capabilities of Elementor page builder, leading to increased engagement and sales.
Mailchimp's Key Features
While there's always a camp that loves to complain about its limitations, the fact remains that Mailchimp is a mature platform that packs a punch in what it does.
Its most noteworthy features include the following:
A collection of 100+ pre-designed email templates;
Email marketing & automation;
Predictive analytics for advanced segmentation & personalization;
No code ecommerce store, website, and landing page builder;
Detailed visitor insights & behavior-based targeting;
Lead generation popups and forms;
A/B and multivariate testing of email campaigns;
Organic social media & paid ads campaign manager;
Subject line helper;
Dynamic content;
Content optimizer;
Appointments scheduling & booking tool.
Mailchimp Pros & Cons
Pros:
Multi-featured platform;
An abundance of native integrations;
Easy to set up and operate.
Cons:
Free plan is severely limited (almost forces you to go the paid route);
Limited range of pre-built workflows;
Poorer deliverability to inboxes.
Mailchimp Plans & Pricing
Mailchimp has priced its 'marketing' and 'website and online store' modules separately. The below pricing is for the former only.
Free plan

Send 1000 emails/mo;
Pre-built email templates;
Forms & landing pages;
Basic reporting;
No email scheduling;
No automation;
Emails have Mailchimp branding;
Email support for the 1st 30 days only.
Essentials plan starting $9.37/mo for 500 contacts

Send 5,000 emails/mo;
All free plan features;
Email scheduling;
Automations;
No Mailchimp branding.
Standard plan starting $13.99/mo for 500 contacts

Send 6,000 emails/mo;
All Essentials plan features;
Pre-built automation workflows;
Predictive segmentation;
Send time optimization;
Dynamic content emails.
Premium plan starting $279.86/mo for 500 contacts

Send 150,000 emails/mo;
All Standard plan features;
Multivariate testing;
Advanced segmentation;
Assisted hands-on consultation & onboarding.
Yes, Mailchimp may not be your ideal, first-choice candidate for a WordPress email marketing plugin, but that doesn't take away from the fact that it is a fully featured, comprehensive email automation platform that is home to 12 million+ businesses worldwide. Wowed by it so far, feel free to give its free plan a shot before deciding otherwise.
---
3. Klaviyo – Best Woocommerce Email Marketing Plugin with Optinmonster integration
Klaviyo is an all-in-one marketing platform that helps small and medium organizations unlock the true potential of their business by helping them build relationships at scale with their prospects and customers by leveraging the power of email automation.
Powerful prebuilt automation;
One-click personalization;
Exceptional data reporting.

Klaviyo helps businesses dynamically personalize, segment, and automate their email & SMS communications with their list for high-conversion outcomes.
Klaviyo integrates natively with WordPress, allowing easy tracking of customer behavior, personalized email campaigns, and measurement of campaign success within the WordPress dashboard. This makes it ideal for small to mid-sized businesses that are already utilizing WordPress for their websites, blogs, and online stores.
By creating targeted message sequences triggered by prospect behavior (e.g., abandoned cart emails, post-purchase flows, etc.), businesses can increase conversions by sending targeted and personalized messages to the right people at the right time.
Klaviyo provides detailed reporting, including open, click-through, form submission, and conversion rates. If you're an ecommerce store, you can track metrics such as the average cart size, average order count, average order value, and more, helping you make data-driven decisions at all times.
It also features a revolutionary benchmarking feature that compares your metrics to 100 industry peers and grades your performance in a fair and square manner.
Furthermore, Klaviyo also integrates with OptinMonster, which means that you can use OptinMonster's high-converting opt-in forms and popups to collect leads on the front end before passing them securely to Klaviyo's inbuilt CRM.
Klaviyo's Key Features
Klaviyo runs a feature-rich platform that tends to the entire prospect lifecycle from visitor to first purchase to VIP repeat customer.
Its major, noteworthy capabilities include:
Unified text and email platform;
Powerful pre-built automations;
Hyper-precise segmentation;
Precise multichannel attribution;
Personalized product recommendations;
Extensive template library;
Real-time data syncs across your apps, plugins, and platforms;
300+ pre-built integrations + flexible, scalable APIs to build custom ones;
Exceptional data insights & reporting.
Klaviyo Pros & Cons
Pros:
Highly intuitive user interface & usability;
Powerful web tracking system;
Robust, in-depth analytics & insights.
Cons:
Extremely limited free plan;
Gets expensive really fast as you scale;
Customer support complaints.
Klaviyo Plans & Pricing
Free plan

0 – 250 contacts;
500 monthly email sends;
150 free monthly SMS/MMS credits;
Built-in CDP;
Email support for the first 60 days.
Email only, starting at $20/mo

251 – 500 contacts;
5,000 monthly email sends;
150 free monthly SMS/MMS credits;
Built-in CDP;
Email and chat support.
Email and SMS plan starting at $35/mo

251 – 500 contacts;
5,000 monthly email sends;
1,250 monthly SMS/MMS credits
Built-in CDP;
Email and chat support.
All advanced features are available across all plans, with the only limitations being the number of contacts and send limits.
So, if you're looking for a premium platform to grow, engage, monetize and retain subscribers using powerful email and SMS automation mixes, consider giving Klaviyo a serious shot.
---
4. Sendinblue – Best WordPress Email Marketing Plugin with a Free plan
SendInBlue's all-in-one marketing platform helps small businesses scale and grow faster by building stronger relationships with prospects and customers through the power of email marketing.
Unlimited contacts stores;

SendInBlue excels in optimizing email send times to improve engagement and increase sales. Their platform sends emails to your audience at near-perfect times according to their time zones, increasing the chances of your emails being opened and read.
You can automatically segment your massive email list based on common characteristics or behavior to ensure targeted and high-converting email campaigns.
For example, you may want to reactivate inactive customers and get them to make another purchase on your store, while your VIP customers need to be encouraged to go down the higher AOV (average order value) route.
The built-in CRM helps you organize, manage and track an unlimited number of contacts and customer relationships from one simple dashboard while pipeline management can make it easier to get visibility into every stage of your sales funnel.
WP Mail SMTP is a WordPress plugin that boosts email deliverability. By connecting it to SendInBlue, you can create personalized emails directly from your website. This integration increases engagement and conversion rates and simplifies workflow by eliminating the need to transfer data between platforms manually.
Lastly, track your campaign performance using advanced analytics and reporting tools to identify patterns that could help you fine-tune your marketing strategy.
SendInBlue's Key Features
SendInBlue is an underrated platform that brings a lot of value to the table for businesses that're looking for easy-to-manage, cost-effective solutions.
Its key specialties include the following:
Unlimited contacts storage in Sales CRM;
Leads pipeline management;
Send time optimization;
Text marketing automation;
Live chat functionality;
A/B testing;
Landing page builder;
Drag and drop builder for signup forms;
Whatsapp campaigns manager;
Facebook ads management.
SendInBlue Pros & Cons
Pros:
Easy-to-use email builder;
Affordable, low-cost plans;
Sales CRM feature with leads pipeline management;
Cons:
Marketing automation is only available in the higher plans;
Split testing feature is limited;
Limited email templates.
SendInBlue Plans & Pricing
All plans below include unlimited contacts storage, and you're charged for the emails sent, even under the free plan.
Free plan

300 emails/day;
Customizable email templates;
Drag & drop editor;
Transactional emails;
SMS & WhatsApp Campaigns, and more.
Starter plan starting from $25/mo

Everything from the free plan;
20,000 emails/mo;
No daily sending limit;
No Sendinblue logo (add-on);
Basic reporting & analytics;
Email support.
Business plan starting from $65/mo

Everything from the Starter plan;
20,000 emails/month;
Marketing automation;
A/B testing;
Advanced statistics;
Send time optimization;
Phone support.
All said and done, when it comes to email marketing, SendInBlue has got you covered. If you're looking for an email platform that is not only reliable to use but also one that grows and affordably scales with your business, consider checking out SendInBlue.
---
5. Omnisend – Best WordPress Email Marketing Plugin with Web Push Notifications
Omnisend is trusted by over 75,000 e-commerce brands to send newsletters, automate workflows, improve targeting, and combine email with SMS.
Emails + SMS + Popups + Web push notifications;
Dynamic, personalized discount codes;
Pre-built ecommerce workflows.

Omnisend is one of those rare all-in-one platforms that support web push notifications. This allows businesses to send informational and promotional push notifications to customers who have subscribed to their websites. The amazing thing is that you can send notifications to these customers even when they're not active on your site, making it a powerful tool for driving engagement.
Segment subscribers based on shopping behavior, demographics, and more, helping you create highly-targeted, personalized, and relevant communication that results in higher sales and revenue.
Create and share discount codes with specific customer segments to push repeat purchases, encourage first-time buys or reward loyal VIP customers. This will increase customer loyalty and boost sales while enhancing your overall brand quotient.
Plus, if you are using an ecommerce platform like Shopify, BigCommerce, or WooCommerce, Omnisend automatically creates coupons dynamically once you send a campaign with a coupon.
Omnisend's effective reporting modules also give you information about how your emails are doing and how you can do better. It tracks how people interact with your emails, even if they block cookies, and shows you how your emails are doing across different channels.
Omnisend Key Features
With Omnisend, ecommerce businesses can manage their businesses more efficiently.
The most popular features that make it so are listed below:
Email, SMS, popups, forms, landing pages, and web push notifications in one platform;
Dynamic discount codes that're automatically synced to your ecommerce store;
Ecommerce-specific workflows;
No code, drag-and-drop automation builder;
Email A/B testing;
Cookieless advertising on Facebook and Google;
List building tools Popups, landing pages, wheel of fortune, and more.
Omnisend Pros & Cons
Pros:
Unlimited contacts storage under the free plan;
User-friendly platform;
Easy-to-use, prebuilt automation workflows & recipes.
Cons:
Limited email template options;
Inbox deliverability is average at best;
Limited ecosystem of integrations.
Omnisend Plans & Pricing
Free plan

Unlimited contacts storage (reach up to 250 only);
500 emails + 60 SMS + 500 web push per month;
Pre-built automations & workflows;
Popups & signup forms;
Unlimited segmentation;
A/B testing.
Standard plan starting $16/mo for 500 contacts

Reach up to 500 contacts;
Send 6,000 emails + 60 SMS per month;
Unlimited web push;
All free plan features.
Pro plan starting $59/mo for 500 contacts

Reach up to 500 contacts;
All standard plan features;
Unlimited email sending;
3,933 free SMS included in the plan;
Unlimited web push;
Advanced reporting;
24/7 priority support.
Tired of juggling multiple apps for your ecommerce business's email marketing and automation needs? Look no further than Omnisend, the feature-rich platform that promises to increase sales, convert customers and improve targeting, all while being easy to use.
---
6. FluentCRM – Best WordPress Email Marketing Plugin
Unlike the other cloud-based WordPress email marketing plugins discussed so far, FluentCRM is a self-hosted email marketing automation plugin for WordPress that helps you manage leads and customers, broadcast email campaigns, automated email flows, and much more without ever having to leave the familiar comfort of your WordPress admin dashboard.
Emails + SMS + Popups + Web push notifications;
Dynamic, personalized discount codes;
Pre-built ecommerce workflows.

With FluentCRM, you can easily track and segment your subscribers and customers based on their behavior and engagement to send targeted, personalized emails that are more likely to be opened and acted upon.
Import contacts and segment your email list based on purchases, user roles, memberships, and more. Group audiences with lists and tags and use smart behavioral segmentation to automatically add visitors to a list or apply tags based on behavior.
Managing targeted email campaigns is easy with powerful capabilities such as including or excluding lists and tags, choosing dynamic segments, or simply filtering out contacts with the help of custom queries.
The A/B testing feature allows you to test different subject lines and preheaders to discover your winners and optimize your campaigns for better open rates and drive more sales.
FluentCRM's heat map feature helps you analyze recipient interaction with your emails. Discover which CTAs or links are most effective and how recipients engage with various content types. Leverage these insights to optimize your email campaigns, maximize engagement, drive conversions, and boost sales.
Last but not least, onboard signups or purchases by sending fully automated emails that welcome these new relationships, boosting customer relationships and branding.
FluentCRM's Key Features
FluentCRM might look like a simple self-hosted email automation solution, but it is much more than that. It does more than just basic email automation, and whatever it does, it does it well.
Some of the more useful features that make FluentCRM popular include:
Email campaign management;
Automated email sequences;
Smart contact segmentation;
360° subscriber & customer data tracking;
A/B testing for subject lines;
Email reports with heatmap feature.
FluentCRM Pros & Cons
Pros:
Per site license, with unlimited contacts & email sends;
Fast & easy to learn;
Affordable plans.
Cons:
Self-hosted. No cloud solution available;
No premade email templates;
Not fully featured.
FluentCRM Plans & Pricing
Single site license starting $129/yr

1 domain;
Annual license;
All Features Included.
5-site license starting $249/yr

5 domains;
Annual license;
All features included.
50-site license starting $499/yr

50 domains;
Annual license;
All features included.
In conclusion, FluentCRM's top features, such as advanced subscriber & customer tracking, easy lead nurturing and scoring, and smart contact segmentation, can help you increase your sales, revenue, and profitability. Don't let your competitors take the lead, upgrade your email marketing strategy and give FluentCRM a try today!
Takeaways & Conclusions
Choosing the best email marketing service for WordPress needs careful deliberation over a number of different factors, including user-friendliness, stability, performance, pricing, and even security and privacy considerations.
We rounded up the following capable platforms:
Sender – Best for ecommerce businesses seeking high-performance email & SMS automation on an affordable budget;
Mailchimp – Multi-featured, easy-to-use marketing platform for small businesses and freelancers;
Klaviyo: Powerful automation muscle for mid-sized to enterprise businesses at a premium price point;
SendInBlue: Reliable email marketing platform with support for Whatsapp and Push notification campaigns;
OmniSend: Omnichannel marketing automation for e-commerce businesses;
FluentCRM: Self-hosted email marketing automation for WordPress sites.
You can see that no two email marketing platforms are alike. Each of them has its pros and cons and its very own loyal following of doting fans and brand cheerleaders. Whether you're looking for a comprehensive automation platform, a simple opt-in form builder, or a plugin that integrates with your existing CRM, there is an option out there for every business. The key is to assess your needs and choose the plugin that best fits your requirements.
More power to you in your search for the perfect WordPress email marketing plugin!
Also read:
---
Author Bio
Santosh Balakrishnan is a full-time Copywriter and Growth Marketer who loves writing about all things digital marketing. Whether he's crafting the perfect email campaign or deep in meditation visualizing world peace, you know he's got his eye on the prize – and it's always growth.