Like what you read?
Apply it in practice with Sender.net - the most cost-effective email marketing solution in the market.
Try Sender for free
Email system security should be your business top priority. Email is the number one point for hackers to access your valuable business data, email attacks like business email compromise and phishing are on the rise.
Your first defense plan should be an Email Protection Software, a platform that protects your emails against hackers and viruses.
Detecting threats to emails requires more than just having a spam-blocking system. Threat vectors are launched from particular angles at once, and hackers have developed packages of malware, each performing a functional task to provide towards the corruption of your email system.
Observability tools aid businesses in monitoring email server performance and availability by detecting potential security threats early. By collecting and analyzing email server logs, businesses can quickly detect and respond to security breaches.
Emails are a vital source of data, and they can be used by malware to send out stolen data. Blocking attacks against you requires multiple email protection strategies. It can seem like a complicated task, and very few email protection services on the market can satisfactorily fulfill all requirements.
According to Disk Drill Data Recovery, many large companies, annually lose a lot of data due to the fault of developers or specialists themselves, there is a data leak as well as unplanned removal for technical reasons.
Luckily, there are several great email protection systems out there, and we reviewed all of them. Companies are not identical, and with various email options and the requirements to protect an email can't have in a one-size-fits-all strategy. We crafted a list of email protection solutions that will help you to protect your business according to your needs.
TOP6 Email Security Tools
Shortlist.
This list of choices includes protection for chase fraud protection email, phishing protection, virus protection, cloud email security. Suitable for Yahoo, Office 365, Outlook, Gmail (Google), AOL, Apple and etc.
Reading through the full descriptions of each of these email protection solutions should help you to work out which email security appliance is suitable for your company.
Let's begin.
1. Easydmarc
Features:
Powerful Standards Application.
Alert Your Employees.
Protect Data.
Reach the Inbox.
Know Senders.

Easydmarc stops hackers from sending emails from the corporate domain. They minimize the possibility of data leakage and financial loss for companies by preventing email fraud and improve reputation and trust among clients, partners, and employees due to improved email security systems.
---
2. PEP
Features:
Peer-to-peer and end-to-end email encryption.
Automatic protection of emails from being read or modified.
Seamless use on your laptop, desktop, tablet, and mobile with PEP sync.
Protection rating at a glance using traffic lights.
Free and open source software.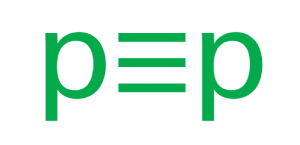 PEP is a great email protection service tool for organizations across the private and public sectors with extensive and fully automated encryption tools. This tool helps to avoid phishing and business email compromise.
PEP software is easy to install and available for iOS, Android, Outlook, Swift, and Thunderbird. Unlike other solutions, PEP doesn't need any training or manual key, trust, and identity management.
As PEP company mentioned, they believe that everyone deserves privacy and security by default and sending emails as they like. The PEP engine is Open Source, and the P≡P software is free for the community and the customers.
---
3. Europeanmx
Features:
In- and outbound spam and virus filtering.
Email archiving according.
Email queuing on server failure.
Reputation protection.

Spam and malware will end up in the trash box, while your email communication is immediately passed through to the mail server and can be archived automatically if you like. EuropeanMX uses a self-adaptive, database with constant real-time synchronization.
It protects you and maintains a high reputation for your company's IPs and ensures that adverse events do not disrupt the actual email communication.
---
4. Sonicwall
Features
The Inbound Spooling feature allows users to hold mail when all the customer's receivers are unavailable.
Phishing protection and email fraud.
Scan malicious URLs at the time-of-click for advanced threats.
Prevent email fraud through powerful email authentication policies, including DMARC.

Sonicwall is the best security email service tool for various industries like distributed enterprise, healthcare, federal, retail, and hospitality, etc.
The email security service stops spam, phishing and virus attacks with over 99% effectiveness using multiple techniques including reputation checks. The technology also provides Denial of Service (DoS) protection.
Advanced techniques are also used to examine email content, such as adversarial filtering, image analysis, and gibberish detection, to uncover hidden threats.
Sonicwall is more for advanced email protection software users, and they offer security not only for email but for all of your systems. We'd recommend this software to larger organizations that can take advantage of this.
---
5. Cisco
Features
Automatically blocks links it considers to be unsafe, which protects from emails even when they look genuine.
The reporting and logging on offer are reliable, bring you insights into your email security.
Active spam filtering, which will ensure you only get the emails you want in your inbox.
Data loss protection, with methods that ensure your emails, are protected with encryption.

Cisco has created a reliable email security gateway that offers a strong defense against email compromise and phishing. Their research team looking at email threats is vast, ensuring you will always have access to cutting-edge threat protection.
---
6. Proofpoint
Features
The software protects against email threats, effective spam protection, dominant URL defense, and content filtering.
Proofpoint's user console is modern, providing granular controls and improved threat reporting.
It's an ideal solution for companies and MSPs, with easy set-up and competitive pricing.
Great tool for teams using Office 365, as it offers Azure Active Directory Sync, meaning implementation is seamless, and new users are automatically added.

Proofpoint is a market-leading email security gateway, and one of the largest email security vendors. Proofpoint Essentials is created for small and mid-sized organizations.
Essentials is a reliable solution for email protection, encryption, archiving and continuity, delivered as a single platform, with a single admin console.
Proofpoint has unparalleled visibility into email threats with its global threat intelligence platform that spans email and social and mobile.
Proofpoint is a cost-effective, with many features such as archiving, and encryption included as part of the paid package that would otherwise be expensive add-ons. That's why it is a great tool for smaller organizations.
---
Choosing an email protection solution
Reading the descriptions of each of these software, you will narrow down your choice to one we recommend. Many of the software in this list offer free trials, so you can test out yourself which program suits your needs.
Whichever program you choose, it is essential to recognize the weakness that email systems represent. Email security is a crucial part of your system defenses.
Email is the most common threat vector used by cyber criminals. Choose wisely today, which prevention tool you will use for your web content, and save your data.
Related articles: