Marketing professionals often take into consideration, such metrics as open rate and click-through rate, but there is another metric that should not be overlooked.
It is called a "bounce rate" when the open rate and click-through rate are positive metrics, although the bounce rate is mostly a negative one. A high bounce rate even may damage your reputation as an email sender.
Based on the reason for the email bounce, there are two types of bounces, read more to find out everything you need to know about hard bounce vs soft bounce.
What is an email bounce?
An email bounce means that your email message didn't reach a receiver. When those things happen, the sender will get an automatic notification of the delivery failure. These things can happen for several reasons.
Usually, when an email bounce, you get an error message. It indicates the reason for a bounce along with advice on how to solve it is. Sometimes, the message is not so clear. You need to understand what does it mean and how to fix it. In general, there are two types of email bounces – hard and soft.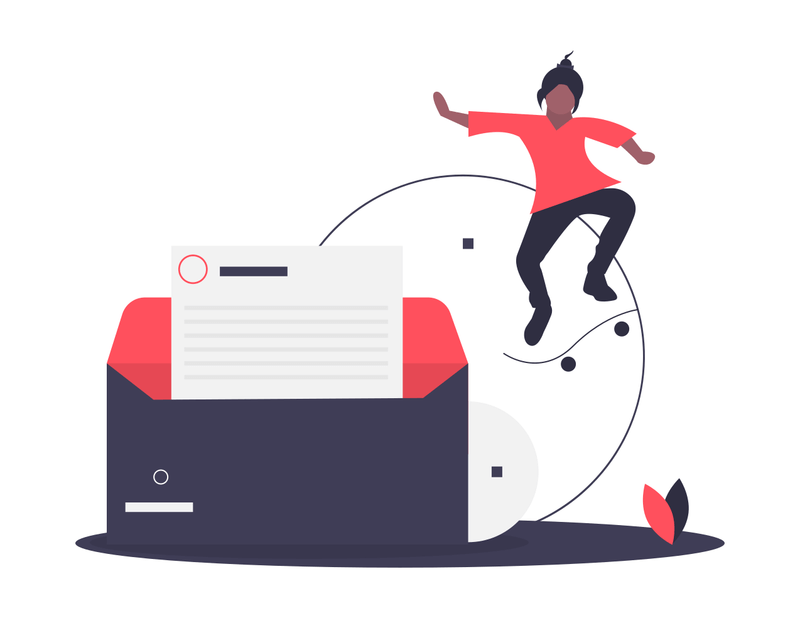 What is a hard bounce?
Hard bounce definition is simple; it means a permanent reason why an email cannot be delivered to the receiver. In most situations, bounced emails are cleaned from the mailing list automatically. Deleted addresses will be excluded from all future sends. Here are some common problems why an email may cause hard bounce:
Recipient email is incorrect, or it doesn't exist.
The email server has completely blocked delivery.
Also, the company's spam filters may consider the similar-looking newsletters as spam and block the ESP sending it. In this case, the recipient email server finds too many emails from a single server at a time; the email usually is temporarily blocked. So many marketing professionals overlook what a hard bounce in email marketing is, and this mistake not only is huge but also costs the company.
What is a soft bounce?
Soft bounces usually mean a temporary problem and are handled differently than hard bounces by mailing services. If an address continues to soft bounce in the next campaigns, the email address will finally be recognized as a hard bounce and deleted from your mailing list. These are some well-known reasons why emails soft bounce:
The receiver's mailbox is full.
The mailbox is incorrectly configured.
Mailbox is inactive.
The recipient email server is down or offline.
An email message is too large.
The domain name does not exist.
Email messages blocked due to content.
Email message does not meet the recipient server's policies.
Email message does not meet the recipient server's anti-spam or anti-virus requirements.
Email message does not meet the recipient server's sender requirements.
What can you do to fix bounce?
Check these addresses for apparent typos.
Get in touch with your customers through another channel, like a phone, to ask if they have a new email address.
Contact your customers and let them know that their mailbox is full.
If you're blocked from a smaller domain, you may resolve the issue yourself by contacting the ISP.
If you're blocked from a larger domain (Gmail, etc.), contact your support team.
If you notice a receiver who never opens their email, reconsider what type of content you should send to him. 
Make sure to run a spam check before you press "send."
Try sending an email campaign again in a day or even later. Almost all failures of soft bounce are genuinely temporary and will be resolved.
Run a double option campaign where a customer must answer to an email to be added to your mailing list.
Make sure you aren't using too many words like "free" or "buy now," excessive punctuation.
What is an acceptable bounce rate?
The number of bounced emails is connected directly to the quality of your mailing list. A low bounce rate (up to 1%) indicates a popular, maintained list with both active and real subscribers.
While a high bounce rate is anything higher than 3%, if your email campaigns generate high bounce rates more than once, it is essential to take action to reduce it.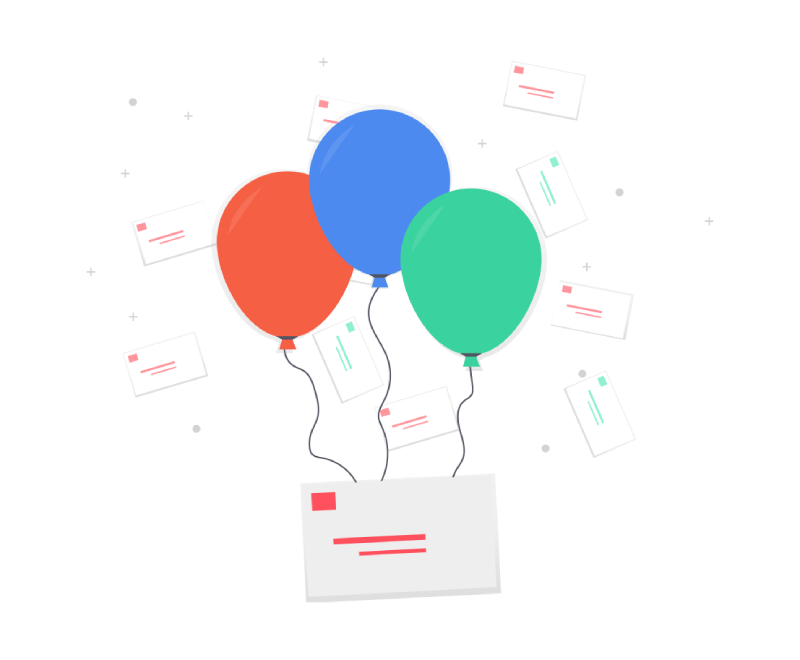 How to improve your bounce rate?
The best way to decrease the number of soft and hard bounces is by following some vital email deliverability best practices.
Maintain good mailing list hygiene
Clean your mailing list periodically of invalid emails and non-responders. High bounce rates can harm your reputation, so keep your mailing lists tidy will go a long way toward achieving higher delivery rates.
Use double opt-in
Send a popular confirmation email when subscribers want to be on your list. This way, you can be sure that the user's email is not only valid but that they wish to receive your newsletters.
Monitor your email delivery
Keep track of your email rates by checking close attention to your bounce rates as well as your response rates. With a regular check, you can catch possible failures before they happen or before they do too much harm.
Key points about the hard and soft bounce in email marketing
It is essential to understand the boundary between a soft bounce vs. a hard bounce if you are using email marketing. Hard bounces are the most vital indicators of a harmful email list. Consequently, you should examine your receivers list and keep it as clean as possible.
An up-to-date email list is essential for your email marketing strategy.
Using email marketing, you should try to keep your bounce rate as low as possible.
Email service providers help you to monitor the status of the mailing list throughout email campaigns. You can get measurements of the bounce rate, unsubscribes to give you an understanding of your contact list.
At the end of the day, don't forget to use the best email practices and focus more on quality, not quantity, and you won't have any trouble with the bounce rate.
We also recommend to read more about:
Like what you read?
Apply it in practice with Sender.net - the most cost-effective email marketing solution in the market.
Try Sender for free