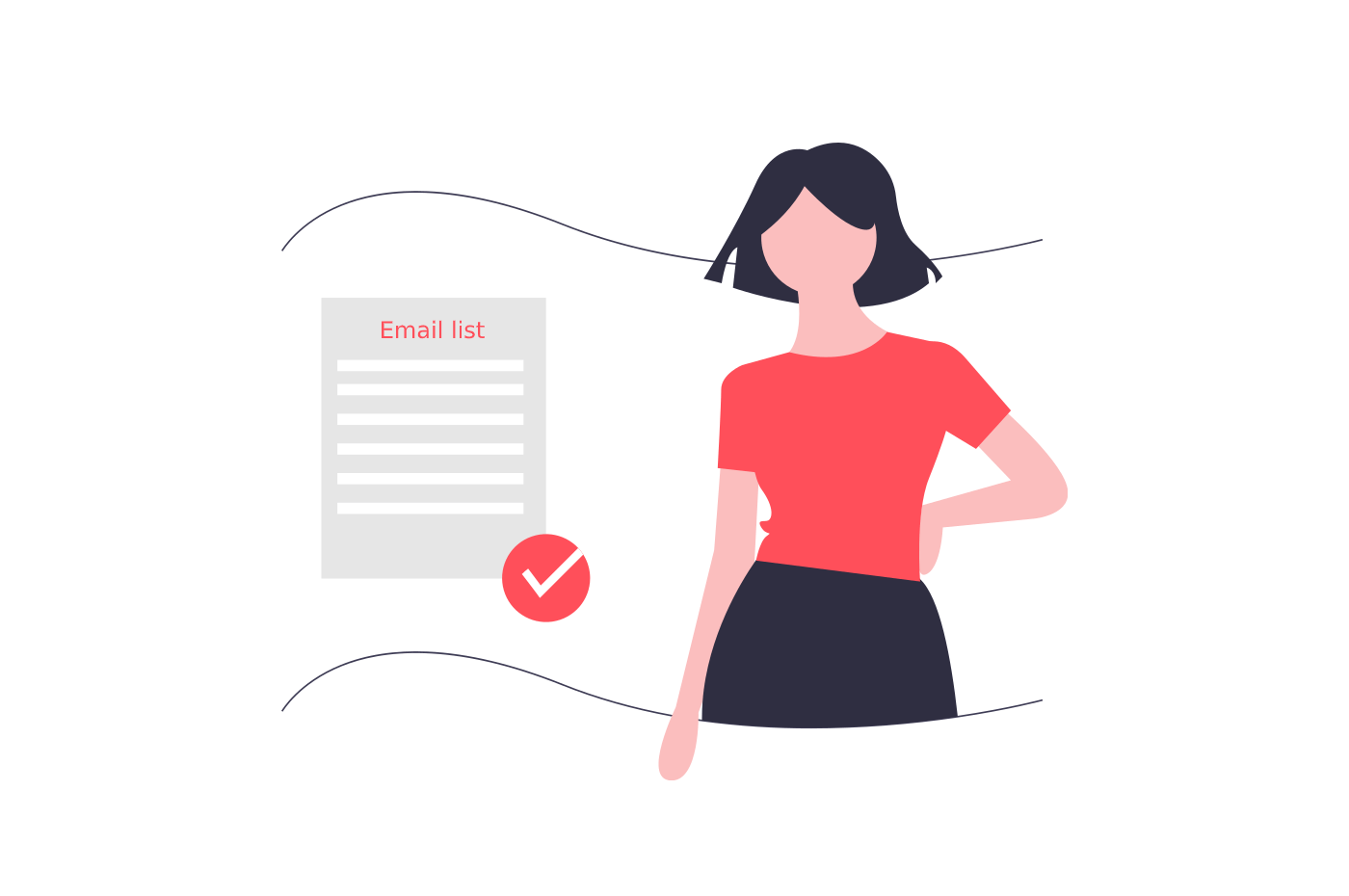 Best 21 Email Verification tools + Validation softwares
Real email addresses form the foundation for any company that's competing for success through email marketing. It makes it crucial to confirm if your mailing list is valid, error-free, and exist.
Errors happen from time to time, and not more than often your users make typos with their email addresses while subscribing to your newsletters.
How exactly can a company get a good volume of quality email addresses that are accurate and error-free? The best solution, in this case, would be to opt for email list cleaning services. In this article, we will cover the topic of email validation and recommend the best tools that suit your business goals.
TOP10 Email list cleaning services
Here are our picks after 3 weeks research for the best email verification to try this year:
Others 11
ZeroBounce

Snovio

HuBuCo

Proofy

Bouncer

Email Checker

NeverBounce

VerifyBee

EmailVerifier

IPQualityScore

VoilaNorbert
---
1. Pabbly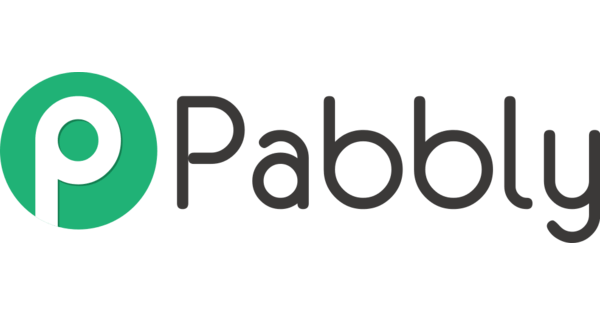 Features
Syntax Eliminator: email addresses with invalid syntax are immediately discarded from the list.
Anti-Grey Listing: it secures your list from spammers using advanced grey-listing technology.
Automatically removes email deduplications.
Risk Validation: To ensure the reliability of the list.
Spam-Trap Removal: safeguard your list from spammers.
Pabbly Email Verification is a proficient list scrubbing tool that delivers highly accurate list cleaning results at very affordable prices. It enhances your mailing list's hygiene by excluding unknown addresses, minimizing false positives, and reducing the catch-all addresses.
This email validation tool verifies each and every email manually which gets you somewhat delayed but highly accurate list verification results.
This email list verifier ensures the validity of inaccurately validated emails by sending them verification emails which ultimately helps in minimizing bounce. Further, all the email addresses with inactive or invalid domains are eliminated automatically to provide you a valid email list.
Pricing starts from $5 for 1000 email verification.
---
2. QuickEmailVerification

Features
Clean mailing lists with 99% accuracy.
Validate emails in real-time.
Exploit the power of free tools.
Verify emails with confidence.
Sign up now. Claim your 100 free daily credits and test-drive.
QuickEmailVerification cleans and verifies email lists with 99% accuracy. It helps companies to achieve better deliverability for email campaigns.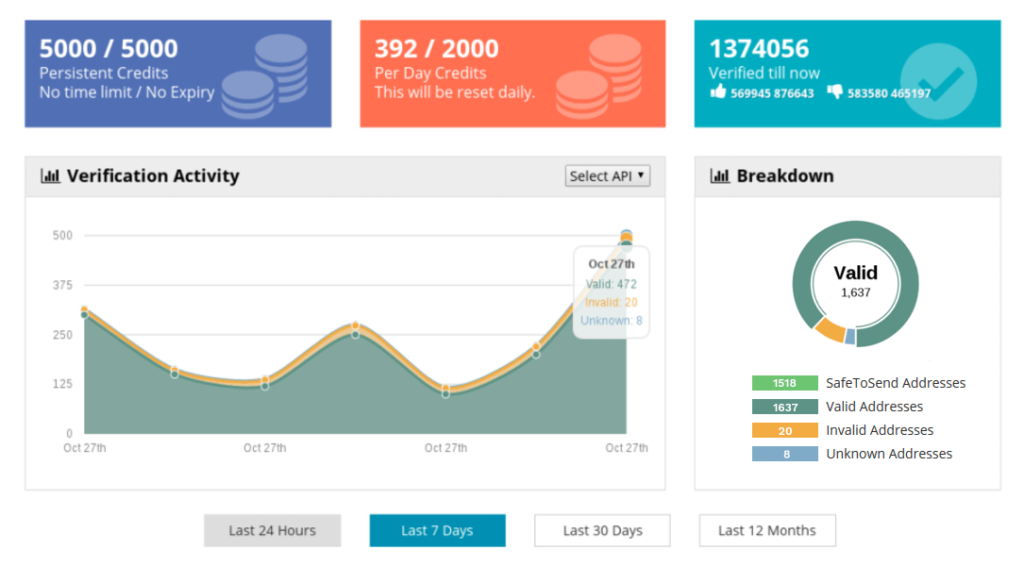 Also, you can opt for bulk email verification or verify email addresses individually if you want to. You can also use integrations with nearly all the popular ESPs and CRMs to directly scrub email lists. Our REST API for real-time email verification lets you validate every email address before it enters your database.
QuickEmailVerification is trusted by over 90k users today, from Fortune top 50 giants to midsize businesses and startups to improve list hygiene reliably.
If you want to test QuickEmailVerification yourself, then sign up today and claim your 100 daily free credits. After this free tool, you will immediately see how user friendly it is and how your email campaign metrics improve.
Pricing starts from 4$ for 500 email verifications.
---
3. Debounce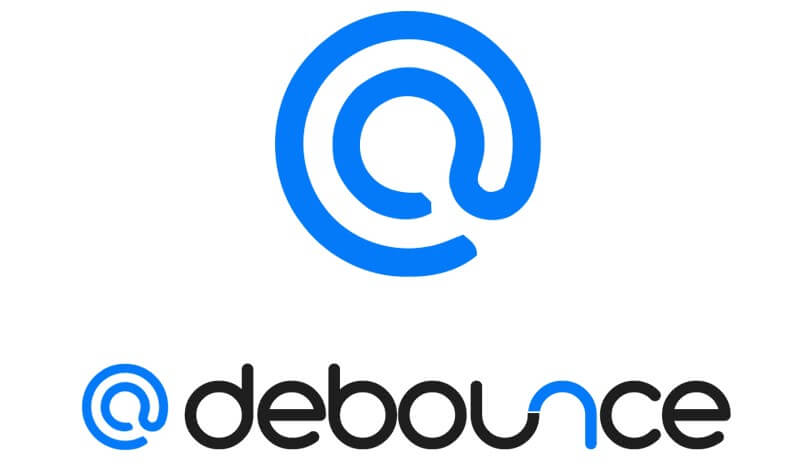 Features
High accuracy email validation.
Integration with popular ESPs.
Guaranteed 97.5% accuracy.
API and "Bulk List Upload" options.
Competitive pricing.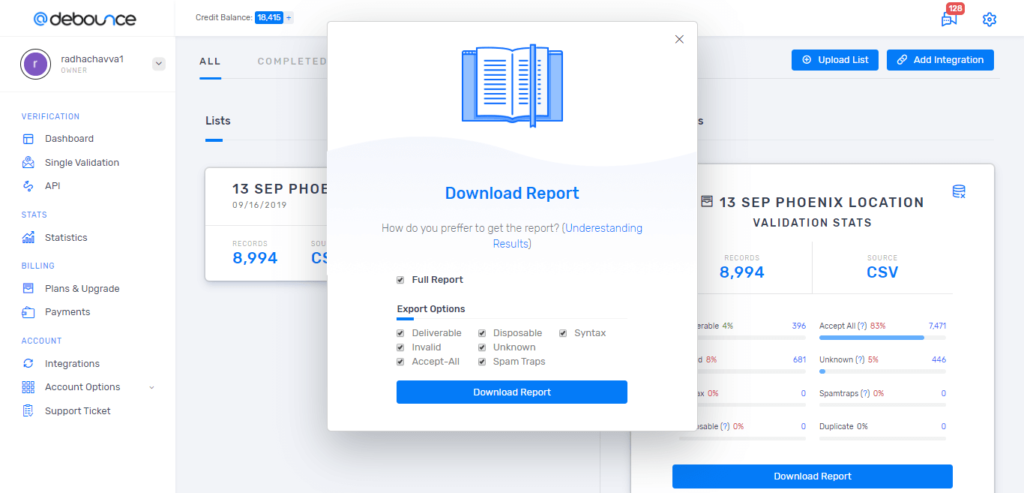 Pricing starts from 10$ for 5000 email verifications.
---
4. Aeroleads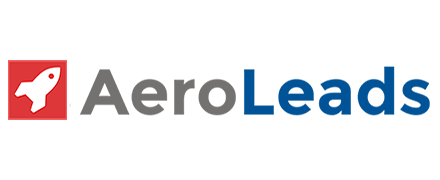 Features
Email list cleaning with 99% deliverability rate.
Bulk features.
Detects fake domains, abuse accounts, spam trapping.
SMTP verification system.
If you struggling from high bounce rate, lower deliverability and thus falling click-through rates? Well, AeroLeads can be one possible solution to all the above problems. With the inbuilt feature of bounce analysis, it can suggest to you whether the email list needs to be cleaned or not.
Further, upload your CSV/xlsx file and get a clean list with 99% deliverability rate. With just one click and get a saturated bulk list within seconds. With additional features such as detecting abuse accounts, fake domains, spam trapping, and disposable emails make AeroLeads one of the best email validation software.
It also allows appending personal data and IP related information for better cleaning purposes. It uses an SMTP verification system that comes along with an email address syntax checker.
Pricing starts from $49 for 1,000 email validations.
---
5. EmailOversight

Features
High-Speed File Processing.
Comprehensive Reporting.
99.5% Accuracy Rate.
PGP Encryption and Security.
Global ISP Analysis.
EmailOversight provides the most advanced process to clean emails through a proprietary multi-method validation process that combines both email hygiene and real-time email verification.
The system scans any email threats such as spam traps, undeliverables, or complainers that will cause your sending reputation, IP/domain reputation, and overall delivery to suffer severe damage. After the email passes the hygiene portion of the scan, it moves into the verification portion where the system connects in real-time to receive a proper response code back, determining the validity of each email address.
By finding and removing these damaging email addresses, you can immediately improve your email deliverability, reputation, and engagement.
If you need a fast email validation tool that can process big mailing lists, then EmailOversight is your platform to work with.
Pricing starts from 70$ for 10,000 email verifications.
---
6. Clearout

Features
Verification: 98%+ accurate.

Team Accounts, multiple users.

Simple REST API to verify millions of email addresses.

Affordable Pricing.

Email, Phone, & Live Chat available when you need help.
Clearout is an email validation and verification platform with 98%+ accuracy that protects your sender reputation in email marketing. Verification of a customer's email address is performed with the help of 20+ refined validation checks.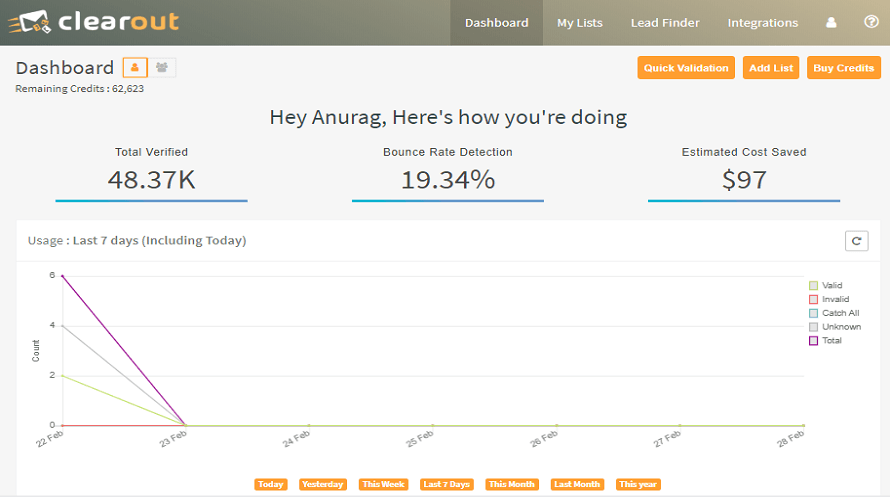 This reliable email tester has an accelerated turnaround time to detect known abuse, spam traps, disposable addresses, syntax errors, and invalid, toxic, and catch-all domains, which ultimately enhances email deliverability by reducing the bounce rate. Clearout is a very affordable platform that reduces manual efforts by supporting API on a real-time basis.
Pricing starts from 20$/5000 emails.
---
7. DataValidation

Features
In-depth data for each email address.
You can always check mailing list health.
24/5 online support, and you never have to worry about contracts.
Data Validation is one of the most comprehensive email verification tools in the email marketing industry. The deliverability and compliance tools are used for managing email data, email list cleaning and automating email validation. They make extensive deliverability checks to analyze the health of an email address.
One of the company's core beliefs is that you should always know the quality of your email list(s) for free. View the health of your email lists in DataValidation's self-service platform at any time.
If your list needs maintenance, you can purchase and download the Address-by-Address Analysis. This includes in-depth data for each email address: A+ to F grades, historical engagement, historical bounces, historical complainers, historical opt-outs, history of spam traps, and history of the deceased.
Pricing start from $0.007 for 1 email verification.
---
8. Mailfloss

Features
Autofloss – daily automated email verification.
Decay protection – protects the email database from email address decay.
Automatic unsubcribe/delete.
Automatic contact updates – update contacts via tagging or custom fields straight to the ESP.
Mailfloss automatically removes hard bounces, typos, and fake email addresses from your email list. All that's required is a support email service provider (ESP). They currently support 16 of the most popular ESPs and they are contiuosly adding more.
Once the ESP is connected and preferences are set, Mailfloss will automatically clean and verify the email addresses every day on autopilot.
It's a set and forget automated solution. You can also upload CSV files or copy and paste if you prefer and they have a Zapier integration.
Pricing starts from $17 for 10,000 email validation.
---
9. Atomic Email Verifier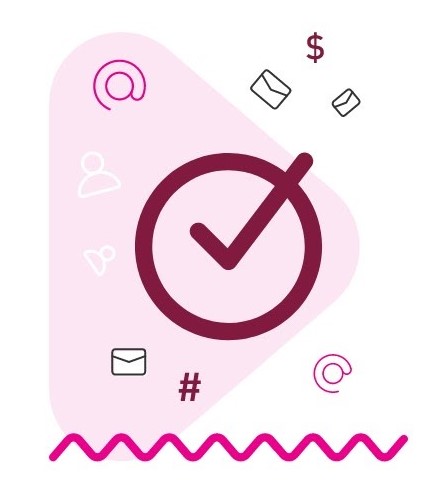 Features
Correct spelling of email according to the RFC registration;
Domain existence.
The response of the SMTP mail server.
The variety of export and import formats options.
Free trial version for new users.
Want to clear your mailing list? There is a tool that can help to do it and improve the quality of your email database. Atomic Email Verifier is a program for checking email for existence in an endless mode without extra payments. As a result, you get a clean email database that can be exported in any format.
Atomic Email Verifier is probably the easiest email validation tool you can possibly find. This tool is perfect for newbies in email marketing or those who just want to try how email validation can improve their results.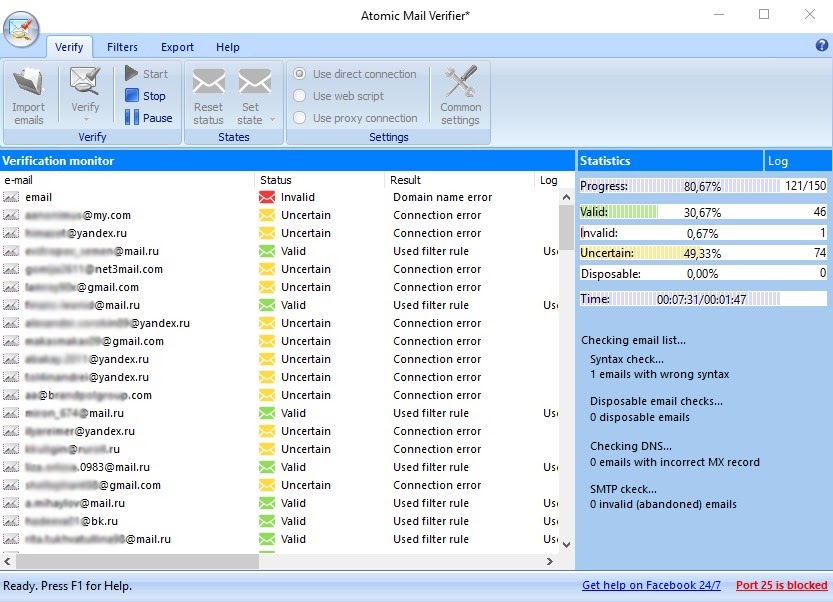 As always, in marketing, before choosing a tool that will help you solve a problem, you have to find out what the actual problem is. When you know your goals and issues, only then you should purchase any additional tool. The same is in email validation. Choose a tool according to your needs. In this list, we have talked about tools for newbies, tools for companies with huge mailing lists, tools for programmers, etc. Choose wisely, and you will have a great tool that will improve your email campaign metrics.
---
What is the validation email?
Email Validation is a technique of verifying if email addresses are accurate and deliverable. Also, it confirms if an email address has a reliable domain, for instance, Gmail or Yahoo. There could be three types of email addresses:

Valid: Address exists, and this mail-sending process will be completed to the mailbox level.
Risky: The emails exist, although there is a risk that this address could result in a bounce.  
Invalid: There are syntax errors, DNS errors or mailbox errors.
Email validation can be done with different programming languages
PHP
Validation in PHP means to check the input submitted by the user. There are two types of validation available in PHP:
Client-Side − Validation is performed on the client device web browsers.
Server Side − The data has sent to a server and perform validation checks in the server device.
jQuery
Using jQuery, you can add code to the website by creating a regular expression, which checks for emails such as Gmail, Yahoo, etc. before submitting the form to the server. Also,t regular expression can be modified to reject any domain specified.
Javascript
An email is a string that are separated into two parts by the "@" symbol. To get a valid email id in Javascript you need to use a regular expression: /^w+([.-]?w+)*@w+([.-]?w+)*(.w{2,3})+$/.
Angular
Angular presents several ways of validating email addresses mentioned below:
Built-in validation: It comes with some built-in email validators you can use to ensure user-provided emails' accuracy.
Pattern validation: It enables you to specify a regular expression (regex) Angular email addresses validation pattern that should match the user-provided value.
Custom validation: You can create your custom email validators.
HTML5
One of the HTML 5 values to the type attribute is email. Using this attribute of the field instead of the regular text field, the browser uses a regular expression to check that the people have, in fact, typed in an email address.
Does this means that the user cannot type in a fake email address? Not really. But you don't have to worry that users type in a comma instead of a period. No matter what the user is going to submit, it is going to look like an email address.
Benefits of Email Validation
There are some high values why you have to validate your mailing list before performing an email marketing campaign, and here are those reasons:
Email deliverability improves.
Cost per user decreases.
A high sender score is maintained.
Increases ROI.
The effectiveness of your email performance maximizes.
Open rate, conversion rate, click-through rate will be higher.
The Ways of Doing Email Validation
First of all, you can have an auto-complete reporting feature that allows subscribers to select the email address type (@gmail, @yahoo.com, etc.). It reduces the risk of receiving invalid email addresses with typing mistakes.
Using one of the listed programming languages to check emails automatically.
A more secure and more comfortable way is using an Email Validation tool. If you are a newbie at email marketing or email validation concept, then our tools recommendations will be vital to you. In this article, we will present the best email checker you can possibly find.
Related articles: