Profit from your knowledge
Apply email and SMS marketing strategies you already know to see the best results with Sender. It's free. It's easy.
Get Started For Free
Email marketing is a crucial component of any marketing strategy. It does not matter if you are a restaurant or you sell your products online.
Email marketing tool will allow you to better communicate with your consumers, inform them about the new products, attract them with offers, and more.
Content menu:
How to choose the right email marketing service for you
How to send mass emails on Sender?
Sender reports
Segmenting you email
How to choose the right email marketing service for you
You should consider these 5 aspects when choosing email marketing service:
1. Packages
The best email service offers a big number of messages and great pricing packages deals. This means that your bills depend on the number of subscribers.
2. Account settings
Setting up your account usually takes just a few clicks. In most cases, all you need to do is to enter your email address and choose a monthly plan. If you are not sure which is the right software for you, it is advisable you request a free trial.
3. Support
Support availability is an important aspect to consider any time you purchase online marketing services, especially if you are a novice.
4. Campaign settings
The best email software providers offer user-friendly interfaces, making it easy for anyone to set a campaign and build appealing newsletters.
5. Tracking
Do recipients open the email? Do they read it through? Do they click on the links and visit your website? Finding the right tool for you means more than finding the best bulk email software.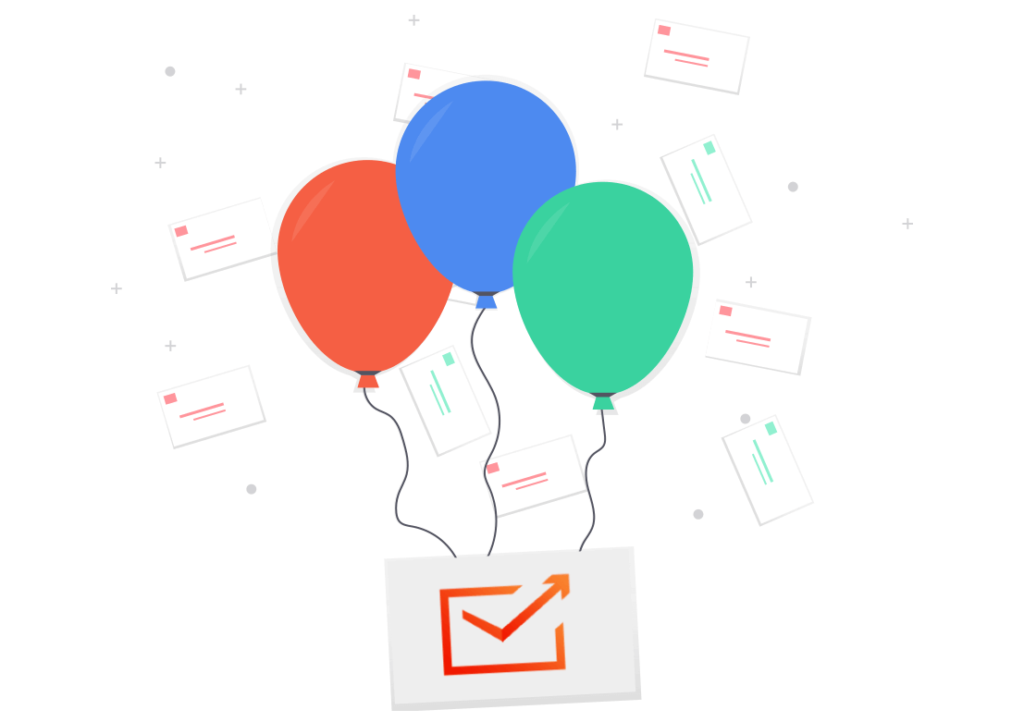 How to send mass emails on Sender?
First of all, register on Sender.net, to do that you will need to fill in the information about you (name, surname) and your company (name, website, email). After you finish a simple registration then verify your account and you are good to go.
Then, select "Subscribers" and import your client's mailing list. Do not forget to add personal details about your customers when uploading emails, like name, last name, etc. Emails personalization is a crucial aspect for the perfect customer and business relationships. You can upload emails by simply copy/paste method or select .txt, .csv, MS Excel (.xls, .xlsx) files.
When you finished importing your subscribers then you can start creating your email campaign. Press "Campaign" and fill in the information about your email, for instance, email name, subject line, your email, etc.
Next, fill in the content for your email, text, images, survey, links, and everything you need.
When you finished crafting your email, choose a mailing list, and schedule or send your email instantly.
Sender reports
Sender email marketing service is great because after sending your email marketing platform you get a full analysis of your email campaign. According to that data, you could improve your email campaigns or send follow up emails to people who didn't respond to the email.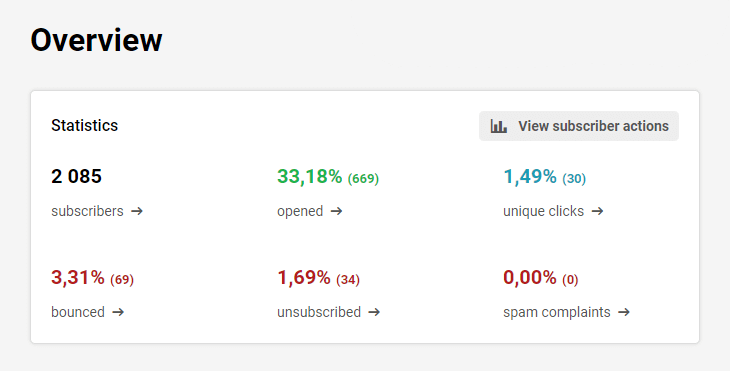 Email marketing metrics you should follow:
CTR (Click-through rate), is the rate of users who click on a specific link to the number of total users who view an email;
Open rate – how many people actually opened your email.
Conversion rate – how many people clicked on the link and then completed a specific action. For example, bought your product.
Bounce rate – people who opened your email and immediately closed it.
Unsubscribes – how many subscribers unsubscribed your newsletter.
Mobile open rate – how many people opened your email on the mobile device.
Device.
Inbox (Gmail, Outlook and etc.).
Geolocation – subscribers location, which opened email.
We highly recommend to read our study about email marketing metrics and KPIs. This will make it easier for you to understand how you can use the metrics to your advantage and why they are important.
Segmenting you email
When you check and analyze your email campaign data then it is time for email segmentation. To do that you will need open rate data, create and send a follow-up email for those people who didn't open your email. Simply remind them that their opinion is important for you and you are waiting for their response.
For that group who opened your email, you can send a second email offering a discount, asking to answer a survey or etc. The email content depends on several aspects like, the audience who opened the email, your email marketing goal, and the news your company has.
To make this process extremely simple Sender has created a great feature that lets you automate this process. Sender automatically sends the follow-up email for people who didn't respond to you and another email for the people who opened your email.