Like what you read?
Apply it in practice with Sender.net - the most cost-effective email marketing solution in the market.
Try Sender for free
When you think about what should be the central goal of your B2B oriented website, lead generation is the first thing that pops into your mind, for sure.
Attracting and converting prospects into your loyal customers is a process to which enormous attention needs to be paid.
As soon as someone shows interest in your product or service, it is the first step towards increasing sales, which is the ultimate goal of your website.
To make a firm connection with your future customers, you need to gather their personal information and make their journey as enjoyable as possible.
In that way, you collect their names, e-mails, phone numbers, and use them to warm prospects up towards the whole buying process.
For a purchase to be successful, it must first and foremost be fun and easy.
And how do you make it like that?
Well first, you have to attract visitors with your offer, and then you have to keep their attention with various information about your product or service. In other words, you need to be specific and useful.
By using different tools, you can complete your homepage design and be a step closer to closing more sales and expanding your customer base.
We will present you with 6 lead generation website examples that can give you good guidance and help you enormously to upgrade your online business and create a strong lead generation website.
What is a Lead Generation Website
A lead generation website is a place where your customers can get information about your brand, where they can see what they can expect, and at the same time, by leaving their data, they can help you improve your business.

This type of website is primarily based on collecting leads by attracting and maintaining their attention. The ultimate goal is to increase the number of subscribers and, of course, to increase the number of sales themselves.

If you want your lead generation website to be made the right way, you need to pay attention to what your potential customers see when they visit it. 
And now, here are the best 6 lead generation website examples to learn from!
TOP6 Lead Generation Websites
Shortlist.
Document360
Userpilot
Lempod
Zillow
Airbnb
Quickbooks
1. Document360 sales lead generation strategy
Document360 is a knowledge base software which means that it can help you educate your customers about your product or service.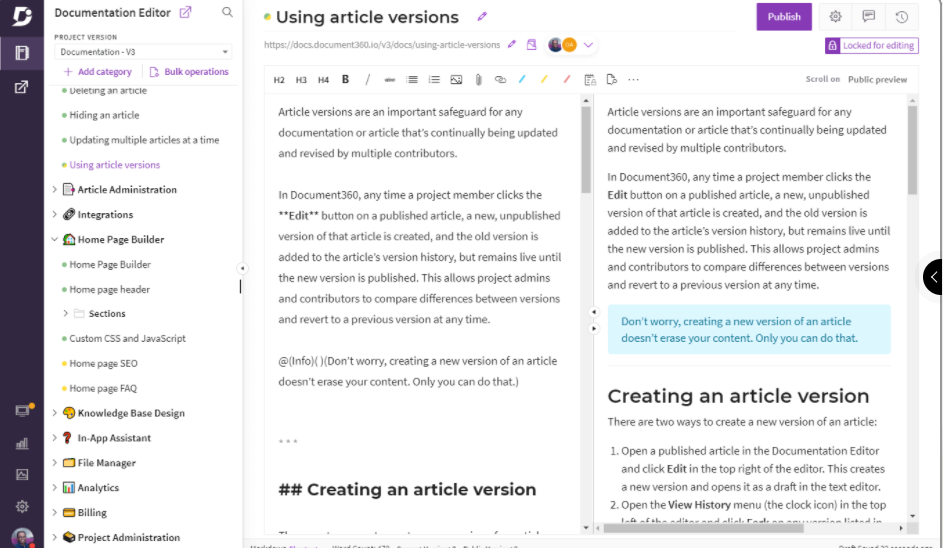 Informativeness, which this platform offers, has always been very important for customers to make the final decision.
What can you learn from Document360 sales lead generation strategy?
Here are the main points:
Create an amazing set of features
An amazing set of features that Document360 has offers various integrations, customization options, detailed reports, and more to make it easier for their customers to do their job and to have it all in one place.
Researching what your target audience needs will help you create a better service for your potential customers. When you combine features for different purposes, it is less likely that people will search for some other solution because they will be able to find everything they need at your website.
Make arrangements with your customers
Their creativity and flexibility when it comes to making arrangements with their customers and meeting their goals are unbeatable.
It is of high importance to be present for both your already existing and future potential customers.
This platform offers eBooks, guides, tutorial videos, and podcasts to help people get familiar with creating a knowledge base for their website.
It is important to position yourself as an expert when it comes to the niche that your business belongs to. Thanks to this, people will know that you are the right option to which they should give their trust and money.
2. Userpilot's lead generation marketing strategy
This software uses triggers to provide its users with additional product experiences in order to boost conversions and help user engagement.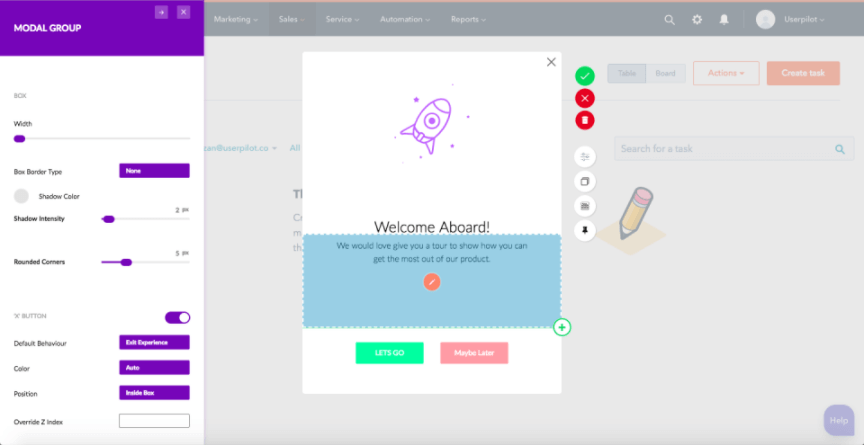 What can you learn from Userpilot lead generation marketing strategy?
Here are the main points:
Userpilot offers a free trial for their users to provide them with a possibility to find out whether it is the perfect solution for them.
People know that they do not have anything to lose and will gladly try out the tool then.
This is also a good sign for customers that you believe in what you do as long as you are giving them this kind of opportunity.
Provide a personalization
If you offer that kind of product or service that can be personalized, always do so. People don't like to feel like they are just one of the many and sellers know that.
Increase chances to get new customers by including personalization options.
Case studies will show how other people gain results by using your service. They can also inspire other businesses on how to achieve their goals by using the possibilities you offer.
3. Lempod's lead generation strategies for B2B
Lempod is a LinkedIn tool intended for marketers.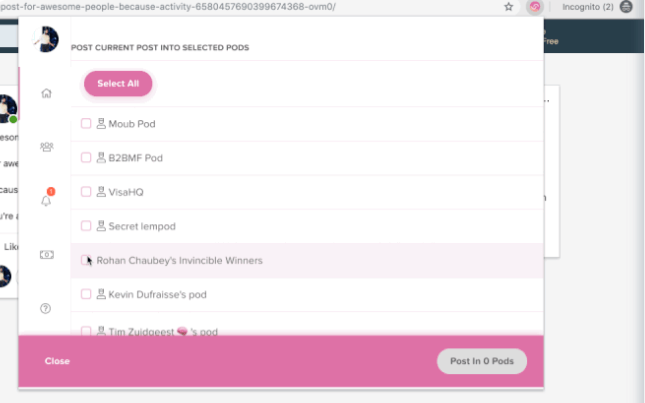 It is a marketplace where people can engage with likes and comments and they can also share their LinkedIn posts.
What can you learn from Lempod lead generation strategy for B2B?
Here are the main points:
Offer a solution for the current problem
LinkedIn is an online service that gets more and more popular. Lempod invented a solution that can help people to engage with one another and promote themselves.
Establish a problem that you need to solve and create a solution that would be important for your users.
Automation saves a lot of time. Help your users to automate different processes like Lempod did and be sure that this strategy will increase the number of your leads.
4. Zillow's lead generation strategies for real estate
Zillow is an online real estate company, which means that it deals with the most diverse types of customers daily.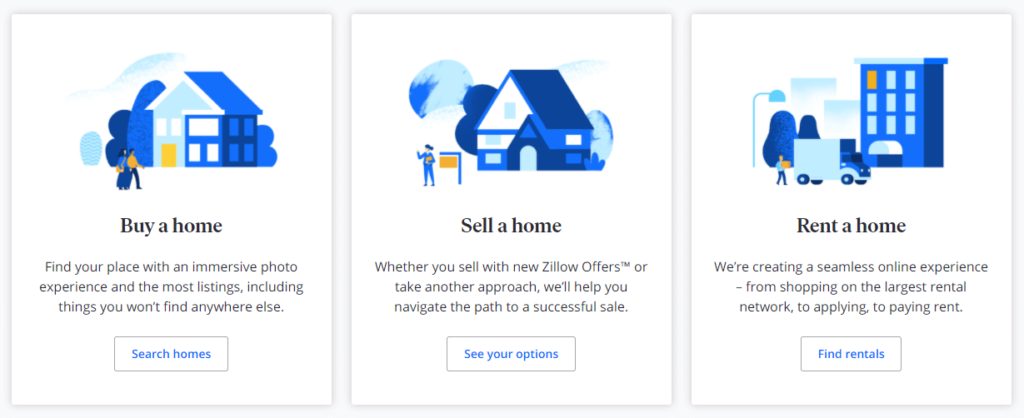 Their landing page shows a few examples of good tactics that you can use when you decide to start a lead generation website.
What can you learn from Zillow real estate lead generation strategy?
Here are the main points:
Add consistency to a landing page
Besides their landing page being well-branded, they also use just enough colours and option fields to make everything look well-designed but also simple and easy-to-follow.
Consistency is very important because it allows your visitors to follow everything without any difficulties.
They encourage their visitors to create an account and sign in by telling them exactly what they will get in return, and they are doing so using short and clear sentences.
Do not confuse your visitors and waste their time because it will only make them leave your website before you even get a chance to interest them.
Use data as a proof point
You need to give your customers some evidence of your business and thus make yourself trustworthy.
Create simple but informative forms
On their website, you can see their offers in short forms depending on whether their visitors want to buy, sell, or rent a home.
Their website's landing page offers enough information and that's why this is a good example to follow.
Using CTA button which sticks with their visitors whenever they scroll and helps to convert prospects into customers by offering something for free, which is always desirable. To increase the number of subscribers, even more, you can use effective subscribe forms.
5. Airbnb's online lead generation strategy
One of the best websites optimized for lead generation is Airbnb.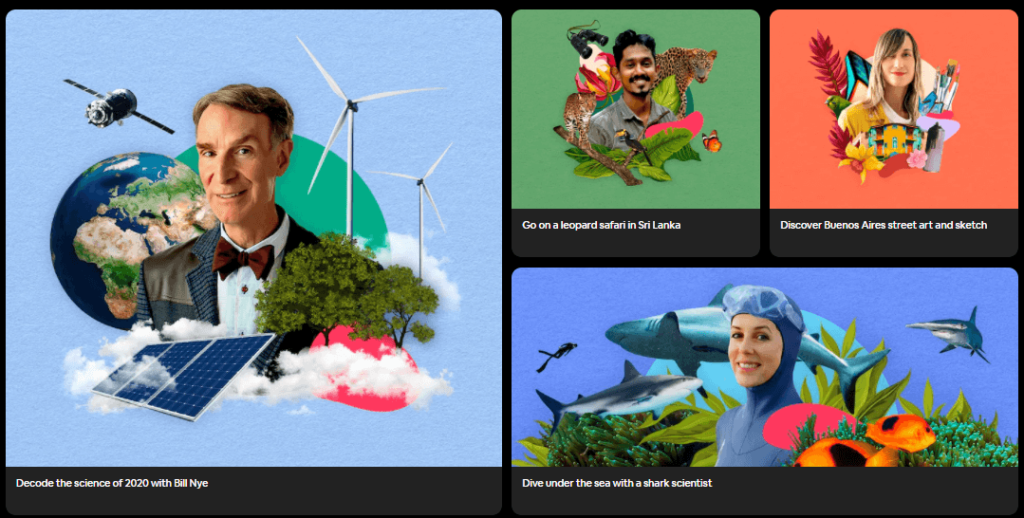 What can you learn from Airbnb online lead generation strategy?
Here are the main points:
Include breathtaking photos
As soon as you enter their website, the first thing that you get to see are beautiful photos that instantly leave a good impression.
If your business is not specifically designed for breathtaking photos, you can use high-quality images instead, or some other type of pictures that can inspire your audience and encourage them to return to your website.
Their design is attractive and simple enough that nothing sticks out and every detail is well combined. It is important to catch your visitor's eye but also not to confuse them with some unnecessary items.
Make process well-explained
As it is extremely important for the lead generation how potential customers will go through the whole process, their website guides their visitors step-by-step towards the end of their journey.
Include the sticky bar at the top
It follows visitors wherever they are on the page which increases the chances of them becoming interested quickly and eventually scoring more sales.
By using this type of communication, you can be there for your customers and show them that they are important to you.
6. Quickbooks's lead generation examples
Quickbooks is an accounting software that is used by small businesses across the internet.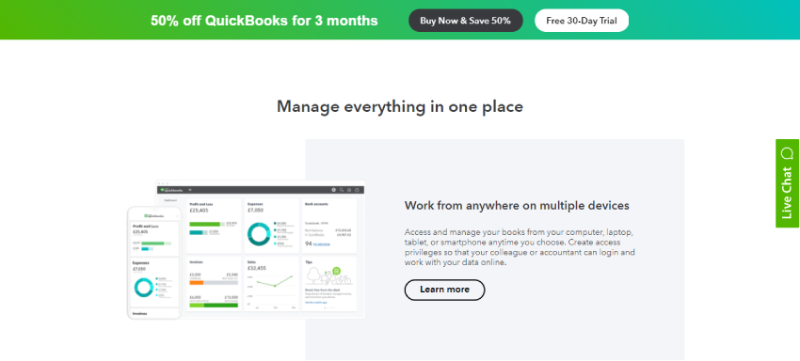 What can you learn from the Quickbooks lead generation examples?
Here are the main points:
At the top of the page, their team offers 50% off Quickbooks for three months which encourages urgency to take action.
Pop-up windows with special offers can encourage people to take action, too.
A good incentive is incredibly important for lead generation, so that's exactly what you need to adopt.
Use video as the homepage background
An innovative idea like using video as a background for your homepage is just one way to explain to your visitors how they can use your software from any device and also how incredibly easy it is.
Create a reliable customer support
In addition to the search engine that this website has, potential buyers, can also use live chat and immediately ask whatever they want.
The Bottom Line
Many lead generation websites can serve as an example of what your website should look like when visitors enter it if you want to attract as many of them as possible and maintain their attention.
Lead generation is a process that you have to pay full attention to if you want to improve your sales.
By using various tactics, tools, and more, you can reach your goal with minimal effort.
So, take advantage of these lead generation website examples and make your business even more successful!
We also recommend to read:
---
About author
Milica Bokšan is a social media manager and content writer focusing on marketing, e-commerce, and SaaS topics. Outside of work, she enjoys being in nature, reading books, and creating small art pieces.