Around the world, nearly 27% of the marketing budget is allocated to marketing technology (MarTech).
Not surprisingly, the global market size of marketing automation is expected to grow to $25.1 billion by 2023.
However, taking a step inside this big and murky world of digital marketing software can be scary for businesses and the people trying to run them; for the simple reason that it can be overwhelming, if not exhausting.
There are just so many of them sounding eerily similar, all claiming to do it better than the ones before!
Hence, we decided to put together the top marketing platforms and marketing softwares by category here on this page so you can compare and base your most important buying decisions in the light of better knowledge.
Top Email Marketing Softwares
An average return of $42 for every $1 invested in email marketing (DMA, 2019) means that it is one of the simplest yet high-ROI categories of digital marketing software out there, which is why we will take it on first.
Sender – The Best Email Marketing Software Money Can Buy

Email & SMS Automations;
Personalization & Segmentation;
Free design templates & Drag-and-drop builder;
Popups & Forms.
Sender is an all-in-one marketing platform with email and SMS capabilities, aimed at small to medium-sized businesses and ecommerce stores who are looking for messaging solutions that are as effective as they are affordable.
Do you want to attract your dream prospects and signups into your marketing funnel? Sender makes it easy with built-in, ready-to-customize, responsive pop-ups and newsletter signup forms.
Use any beautiful looking, Free email templates from extensive library to nurture them to closure. Don't feel like the premade templates do justice to your brand? Build your own using the super simple drag-and-drop email builder that will leave you spending less time designing and more time strategizing.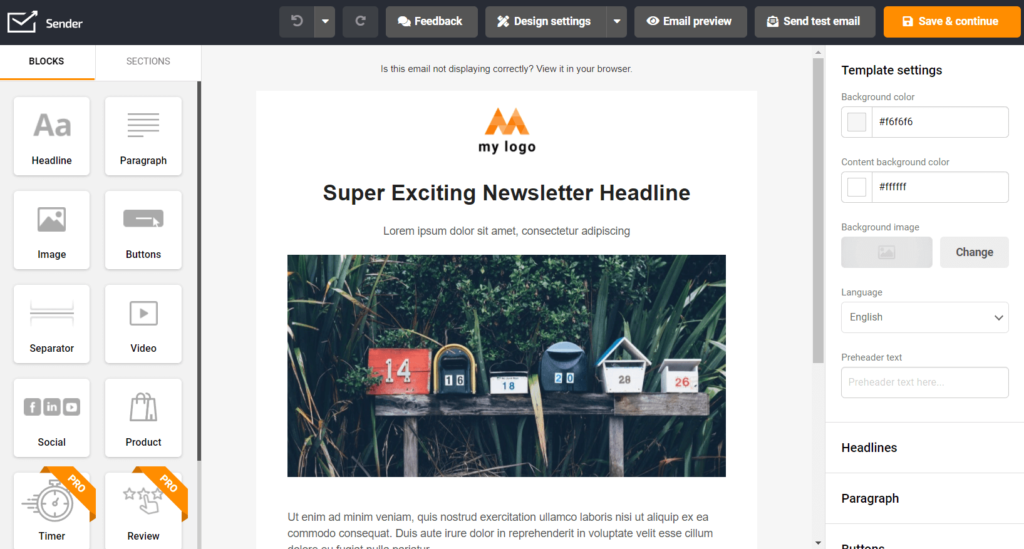 Run high ROI campaigns by targeting subscribers using easy-to-setup segmentation, which ensures that you are never talking to any two sets of subscribers the same way ever again.
If these rich features haven't convinced you to take the leap yet, the FREE forever plan definitely will. Send up to 15,000 emails monthly to a maximum of 2,500 contacts for a lifetime.
What's more, email automation features such as segmentation and automation that are regarded as premium and held back in other tools are available in this free tier without limits!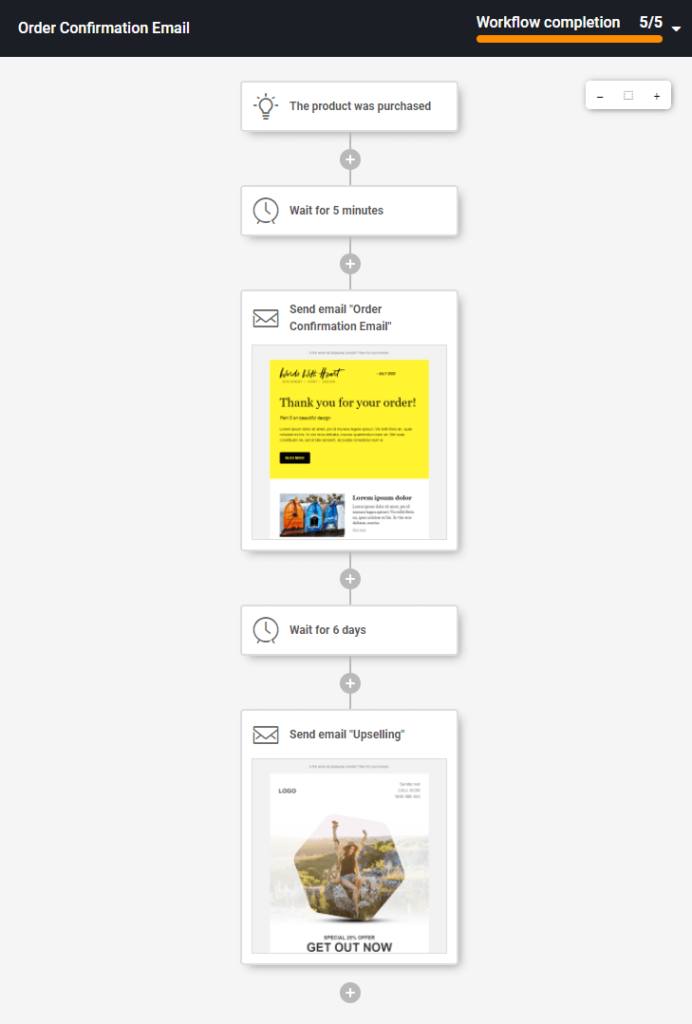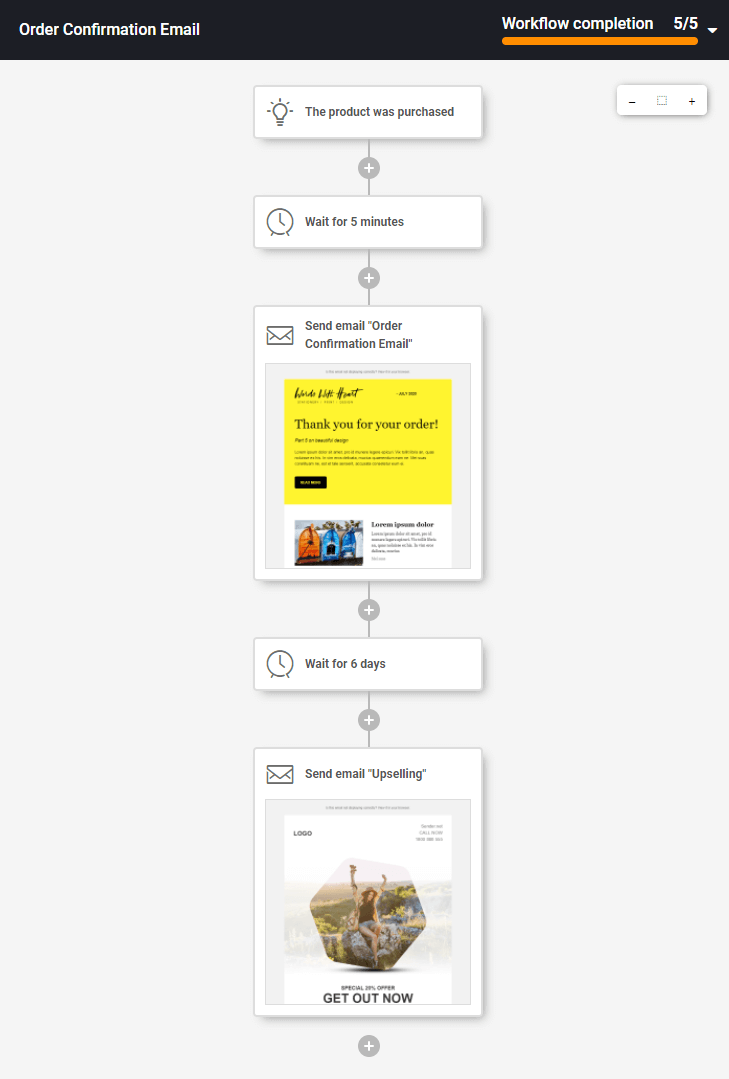 ---

Gives previews of subject line on different devices;
Suggests good and bad words;
Helps with case and personalization.
Did you know that 69% of subscribers report an email as spam simply because of a poor subject line?
Email subject lines majorly determine your email open rates and, therefore, the click-through rates too! This is why it's essential for you to absolutely nail them. This is where Attrock's email subject line analyzer steps in.
All you have to do is enter the prospective email subject line into this tool, and it scores your overall subject line quality out of 100 and therefore rates its ability to result in opens. The tool also provides a quick preview of your subject line across different devices, so you know how it looks to your reader on their personal gadget of choice.
Additionally, Attrock recommends words you should and shouldn't include in the subject line while also helping you play around with its case and personalization aspects.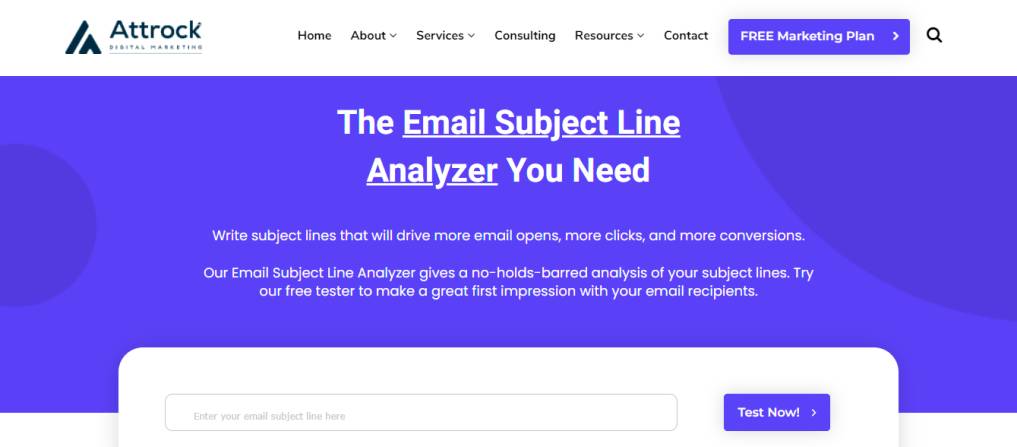 ---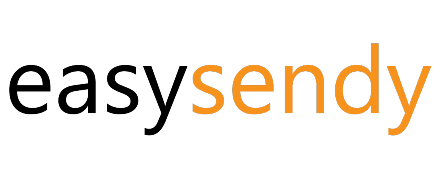 Create and embed an email list form;
Create customizable email list pages;
Design email template with drag and drop editor;
Import email template from URL.
EasySendy is the most satisfactory option for marketers to send marketing emails and drive better results.
Designed for small business and startups segment, EasySendy is an all in one marketing solution that allows you to carry all your various marketing channels together and accelerate traffic, a higher conversion rate, and better ROI.
Its standout features include a nice little landing page builder to collect leads, web push notifications, standard drip marketing automation campaigns, and the ability to generate discount coupon codes unique to each subscriber dynamically.
In addition, you can easily design email templates for your campaigns using its HTML email builder.
Increase your sales with EasySendy email marketing solutions across all industries; EasySendy can help businesses extend their reach, boost conversion rates, create a bond with their audience, and increase sales.
---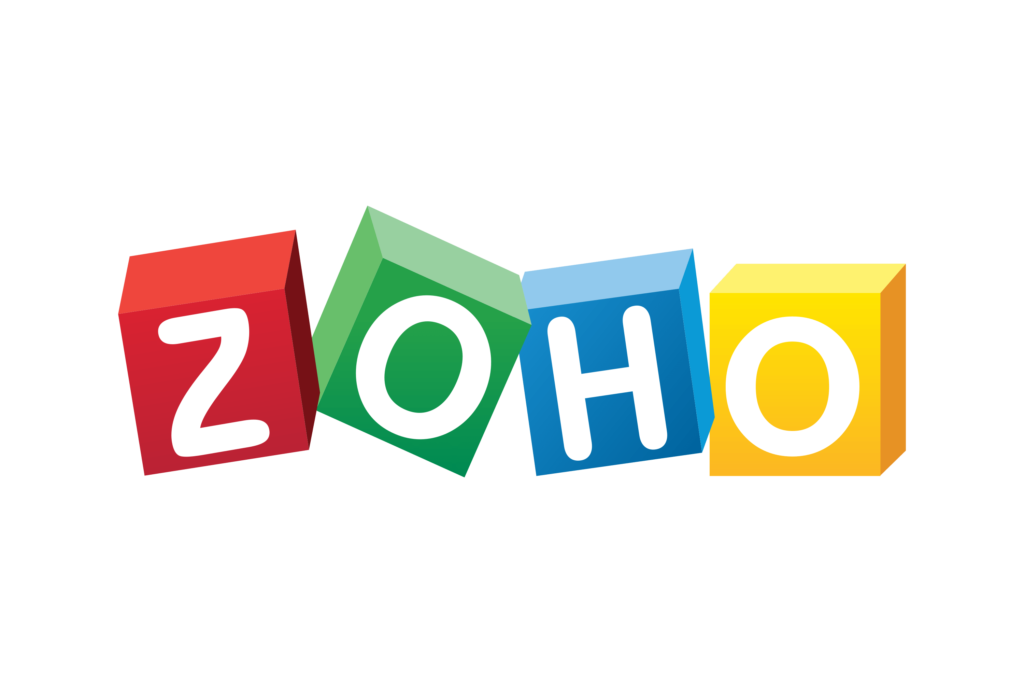 Premade templates;
Email automation;
Segmentation & Personalization;
Send time optimization.
Zoho Campaigns is the email marketing automation product from the now-famous Zoho software suite.
Use the premade templates and layouts to start creating your own email designs in minutes. Alternatively, use the drag-and-drop email template builder to design your own unique, branded HTML newsletters.
Zoho Campaigns is rich with features such as one-time broadcast emails, triggered and scheduled workflows and autoresponder sequences, ready-to-embed signup forms, dynamic content, automated segmentation, personalization, and A/B testing for emails as well!
Feel the need to constantly be on top of your campaign data and its analytics? Besides helping track real-time opens, clicks, and even forwards, the reporting module also includes campaign and list level reports that help you analyze campaign performance and audience behavior.
Lead scoring allows you to assign scores to your contacts' actions to identify the most and least engaged audience segments that can then be taken along different engagement paths.
All in all, Zoho Campaigns is a great choice for any business looking to start running their email newsletter service the easy way.
Social Media Marketing Tools
Social media is used by nearly 59% of the world's population, with the average daily usage being 2 hours and 27 minutes.
Your choice of a social media platform may vary based on niche and trends. However, the fact remains that you need reliable social media marketing tools to level up your social media game to squeeze maximum ROI juice from your social media efforts.

Branded links;
Link management;
Deep linking;
Link retargeting.
Rebrandly is a fresh approach to short links, which allows you to create cool, descriptive links using a custom branded domain name.
Unlike other generic URL shorteners, Rebrandly links are simple to pronounce, easy to remember, and they promote your brand. This increases the click-through rate and message deliverability.
Requiring zero tech knowledge to operate, Rebrandly also comes with advanced features such as the ability to manage multiple domain names from a single dashboard, custom analytics and reports, deep linking, and link retargeting across your favorite advertising platforms such as Facebook, Google Adwords, and Twitter.
---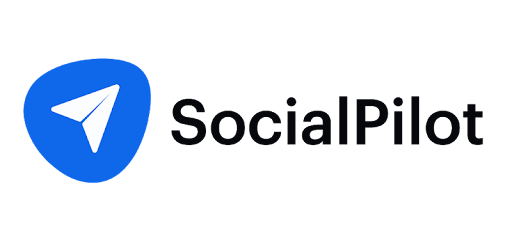 Social media scheduling;
Social media content calendar;
White labeling.
SocialPilot is a social media marketing automation platform that helps you manage all types of social media marketing activities under a single roof.
Aimed at small businesses and agencies, SocialPilot helps you connect, schedule, and analyze the performance of over nine social media networks, including Facebook, Twitter, and Tiktok.
An interesting aspect is how convenient it is to manage your social media conversations using a Social Inbox. It also features a visually driven social media calendar, support for RSS feeds, great client management, customized branded domains, and easy-to-understand social media analytics and reporting modules.
---

Multiple views for viewing content;
Sleek calendar view;
Customizable approval workflows.
Planable is a social media collaboration platform that helps teams better streamline their planning, approval, scheduling, and publishing of content for over seven major social media platforms.
With this Planable, you can streamline your marketing efforts as a team by adding or sharing feedback via comments and replies right next to the posts. A standout feature is the multi-level approval process, where every social media post can be collaborated over and vetted by multiple approvers at different levels. Planable supports such channels as Instagram, Twitter, LinkedIn, TikTok, Facebook, YouTube, and Google My Business.
At this time, Planable is being used by 50K users and over 5K teams from brands such as Hyundai, Christian Louboutin, Viber, and United Nations to collaborate and approve their content.
---
Marketing Automation Tools
78% of successful marketers say that marketing automation is most responsible for improving revenue.
Marketing automation tools help you streamline your marketing and sales processes. The idea is to help your team attract, nurture and convert leads effectively and efficiently by replacing repetitive manual tasks with automated workflows and triggers.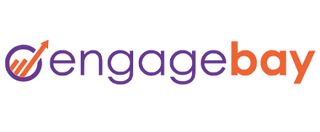 Free Live chat;
CRM system;
Email marketing automation elements.
EngageBay is an all in one marketing, sales, and support CRM platform that nearly 30,000 companies have adopted across the globe.
It features a simple yet powerful CRM system, email marketing automation elements including signup forms and landing pages, FREE Live chat capabilities, and a powerful helpdesk module to help serve prospects at every point in their journey with your business.
Additionally, it includes appointment scheduling software and robust contact management too.
Few tools are as powerful as EngageBay in attracting, engaging, converting, then supporting prospects across their lifecycle.
---

Multichannel advertising;
CTV advertising;
In-game advertising;
Telco advertising.
Eskimi is an ad tech platform that enables companies to reach customers across publishers, apps, or games, pick ad placements and cap the frequency of their ads without worrying about selecting suitable targeting options and rich media.
Eskimi's platform and service combination helps you set the correct KPIs, deliver hands-on guidance, and run ad campaigns – all on your brand's or agency's behalf.
It offers unique rich media creatives to maximize engagement, advanced targeting options (including those based on geolocation), In-Game advertising & premium Ad-Ops services.
---

Create sales funnels;
Create e-learning courses;
Run affiliate programs;
Design websites and landing pages.
The Systeme.io platform is a free, all-in-one online marketing tool that helps businesses launch, grow, and scale, the simple way.
More than just another digital marketing software, Systeme.io helps course creators, freelancers, consultants, and small businesses:
Create sales funnels;
Send marketing emails to lists;
Create and manage e-learning courses;
Run affiliate programs;
Design websites and landing pages;
Conduct evergreen webinars;
Execute marketing automation for all types of campaigns ranging from automatic lead capture to drip marketing for online courses
and more.
Replace expensive proprietary tools with a fully-integrated platform that is as easy to use as it's affordable.
---

Email sequence automation;
Real-time engagement tracking;
Embeddable web forms.
Nutshell is an all in one CRM and marketing automation platform that helps B2B organizations work together to win more deals.
Simple enough for any user and sophisticated enough for any business, Nutshell is for teams who are tired of juggling separate sales and marketing tools and don't want to pay a full-time admin to manage their software. Every Nutshell subscription comes with unlimited CRM contacts, data migration assistance, and world-class live support, all at a very affordable price.
---

Truly no-code interface;
Features all popular and sought-after app integrations;
Easy to use and understand.
Appy Pie Connect is a software tool to create bi-directional integrations between applications. It is a no-code solution where you can build unique workflow automations that allow apps to seamlessly integrate with each other and share data automatically so that you do not have to enter data manually.
It offers more than 300 integrations, which means that you can integrate almost anything here. Popular automations include Notion integrations, which allow you to connect multiple apps with the note-making tool to create and update notes whenever there is a new update on the primary application.
---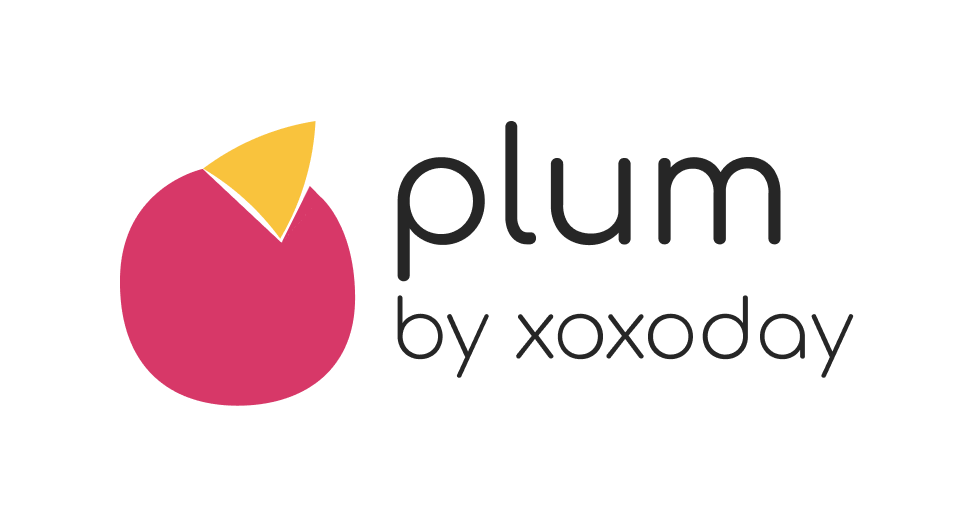 Run consumer promotions;
Drive customer referrals;
Automate loyalty & rewards Program.
Xoxoday Plum is a digital rewards, incentives and payouts platform featuring a global catalog of e-gift cards, prepaid cards, experiential multi-currency rewards and gift options spanning 100+ countries.
Lead Generation Softwares
68% of businesses report struggling with lead generation.
Leads are the lifeblood of every business. Being able to generate leads at will, effectively and efficiently, can be your business's superpower.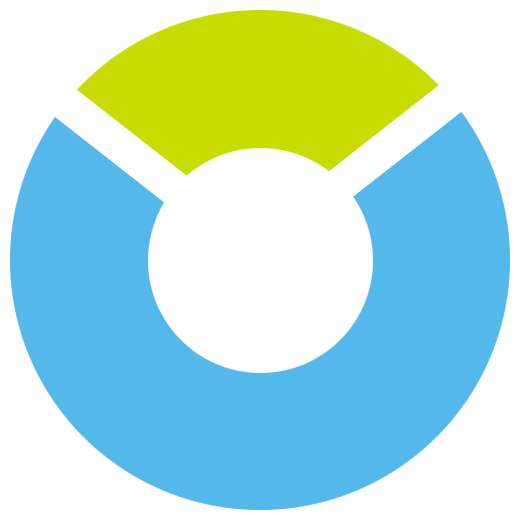 Track & improve response time;
Custom email reports;
Gmail & Outlook compatible.
EmailAnalytics visualizes your team's email activity, bringing data and insights from your team's email communications that you've never previously had access to.
You can see how many emails each team member sends and receives, busy times of day, and even the average email response time.
It's designed for sales and customer service teams, and its customers improve their average email response time by an average of 42.5%, which leads to more closed deals, better customer service, and more efficient internal communications.
---

Identify anonymous website visitors;
Get notified when target accounts visit your website;
Track companies that abandoned your sign-up form.
Leadfeeder is a B2B lead generation software that helps you to see what companies visit your website, even if they never fill out a form or contact you. By using Leadfeeder you can turn anonymous traffic into real company names, reveal the exact behavior of the companies visiting your website, and even identify remote workers with unique database of static and dynamic IP's.
This tool can also show you contact information of employees at the company. It allos you to follow up with visitors who never inquired about your product or time your outreach to potential leads in your sales pipeline.
---

Email finder and verifier;
B2B leads database;
LinkedIn email finder plugin.
GetProspect is a lead generation software that allows finding and validating corporate email addresses of key B2B personnel in decision-making roles, actors by domain, name, company, and LinkedIn URL.
It helps automate searching for lead information, find and verify email addresses in bulk, and organize the contacts within one system.
It also features a handy little LinkedIn email finder plugin for convenience and is widely used by B2B lead generation specialists, marketers, and even recruiters.
---

Detailed reports & analytics;
Chatbot;
Post-chat surveys;
Chat routing.
ProProfs Chat is a versatile live chat solution that helps you initiate conversations with customers and provide real-time answers to all their questions.
It comes with a host of automation features like chatbots and canned responses, allowing you to assist customers right when they need it.
It includes powerful lead generation features such as real-time website visitor monitoring, support for third-party integrations, post-chat surveys for gathering feedback, callback requests when operators are offline, file sharing, and more!
Using ProProfs Chat, you can also track customer ratings and keep improving the service quality.
---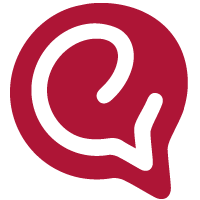 AI chatbot, live chat;
Easy conversation modeler;
Multilingual capability, easy 3rd party integrations;
Omnichannel.
Engati is an integrated Omnichannel chatbot and Live chat platform that helps your business generate leads and increase conversions across channels.
It is a low-code solution that allows you to build intelligent bots without programming in minutes. Build once and publish across 15 channels – WhatsApp, Messenger, Instagram, Kik, Telegram, Line, Viber, Skype, Slack, WeChat, Twitter, Skype for business, your website, and your mobile app.
Using Engati, you can leverage the power of machine learning, NLP (Natural Language Processing and NLU (Natural Language Understanding) algorithms to design your own chatbot and engage your customers in 50+ languages.
---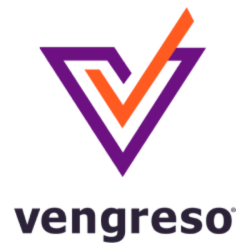 Expand messages in nanoseconds;
Store all sales messages in the Cloud;
Leverage a rich text editor.
FlyMSG® is the free text expander and personal writing assistant created by Vengreso. FlyMSG helps individuals and teams automate the written word by removing the time drain it takes to find, copy, paste or write messages. Vengreso's cloud-based productivity platform saves users 1 hour+ a day by expanding text of any length – anywhere online – with just a few short keystrokes. Today, users around the globe, in companies like Uber, Google, and Netflix use FlyMSG to communicate more effectively, simplify writing and drive better personal and business outcomes.
SMS Marketing Softwares
SMS open and response rates can be as high as 98% and 45% respectively.
SMS marketing softwares enable businesses to strategize and execute marketing campaigns that use simple, yet high-engagement (open rates can be as high as 98%) SMS text messages.
Because mobile penetration is extremely high, it becomes easier for your business to reach out to prospects at scale with a text message marketing software, even to the farthest corners of the world, in a cost-effective and high-ROI manner to communicate both transactional as well as promotional information.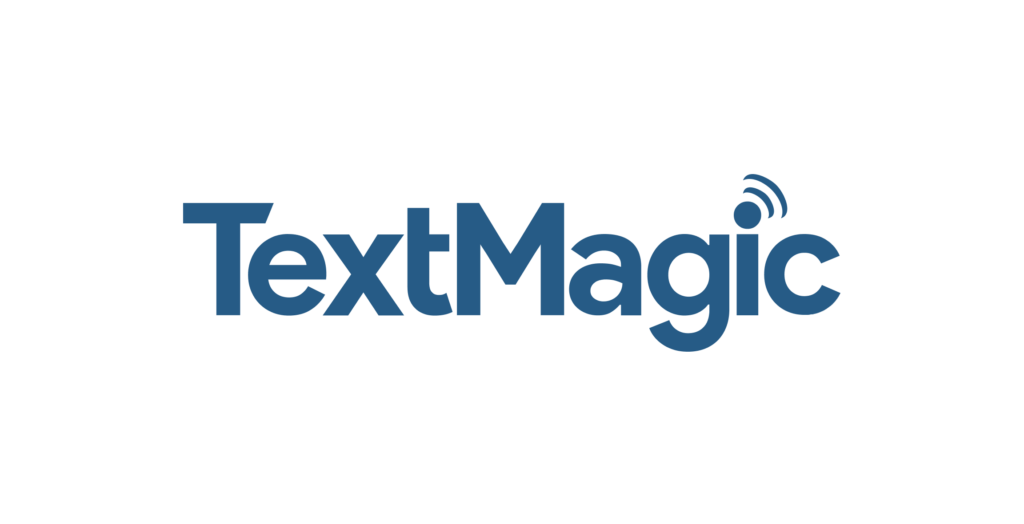 One-time broadcast SMSes;
Two-way messaging, which allows you to receive texts back as well;
Scheduled text messages;
Virtual mobile numbers.
TextMagic is a business text messaging platform that enables businesses to communicate with their prospects, customers, partners, or employees using bulk SMS messaging.
Besides being a cost-effective method for mass communication, TextMagic is also fully featured in that it brings professional capabilities such as:
One-time broadcast SMSes;
Two-way messaging, which allows you to receive texts back as well;
Scheduled text messages;
Virtual mobile numbers;
SMS attachments;
Segmented text marketing lists;
Landing pages with web forms for signups with consent;
Consent-based opt-out options.
And more!
Use TextMagic to send out notifications, alerts, and confirmations in addition to promotional and marketing texts, efficiently at scale.
---

Automated birthday text messages;
Triggered messages;
Autoresponders & drip campaigns;
Away messages;
Scheduled texts.
Positioned as an all-in-one text message marketing software, SimpleTexting is primarily designed to deliver text messaging to mass audiences with high reliability.
It supports web forms and unlimited text-for-info keywords so you can start building out your SMS list rapidly. SimpleTexting also features built-in support for specific use cases of SMS messaging including:
Automated birthday text messages;
Triggered messages;
Autoresponders & drip campaigns;
Away messages;
Scheduled texts.
Prominent fortune 500 companies, healthcare providers, churches, and even Ivy League universities rely on SimpleTexting to send out critical alerts. It also features a mobile app so you can carry your campaigns wherever you go.
Affiliate Marketing Softwares
The affiliate marketing industry has an estimated worth of $12 billion. This number has grown thrice from its worth in 2015.
Affiliate marketing is the magical process of selling without salespeople. You pay your product or service promoters only when they make a sale.
Affiliate marketing softwares help you create your affiliate marketing programs, onboard affiliates, create custom links, track commissions, and enable payouts transparently. They help you track, analyze, manage and grow your affiliate marketing campaigns at scale.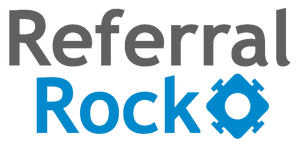 Unlimited referrals;
Program page templates;
Automated program recommendations;
Fraud detection.
Referral Rock is a next-generation referral program software that automates word-of-mouth referrals from existing customers, allowing you to leverage existing relationships and get more customers.
ReferralRock makes creating a self-feeding referral program easy by automating the ask, nurturing multiple shares, aligning incentives, and converting to sales.
Run refer a friend, influencer, and partner programs for any business (not just e-commerce) and maximize your word-of-mouth referrals, enhancing sales and increasing revenue.
With unlimited referral plans, program page templates, automated program recommendations, and most importantly, fraud detection, Referralrock goes beyond just helping you execute your referral marketing right. Its built-in best practices and real-time audits are optimized to ensure successful outcomes for your referral campaigns.
---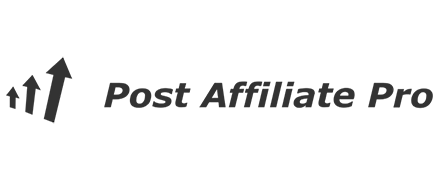 Advanced tracking;
Detailed reporting;
Customizable interface.
Post Affiliate Pro is an affiliate marketing software that allows you to create, manage, track, and automate your affiliate program with the option to create personalized commission structures. It can also manage affiliates and merchants as an affiliate network tracking solution.
Reward your affiliates for referred sales, leads, and clicks towards your small to medium-sized business's marketing campaigns.
Generate quality leads, increase sales and grow your business with the ability to create and manage multiple affiliate programs and partners, track affiliate partner performance and conversion rates over a simplified dashboard.
Video Marketing Softwares
87% of marketers say video has helped them increase traffic, while 82% of marketers said it has helped them increase the site dwell time.
A close cousin of content marketing, video marketing uses videos to promote awareness, raise engagement, and increase sales.
Video marketing softwares help businesses integrate videos into their marketing campaigns, automate their media buying processes, and improve video performance.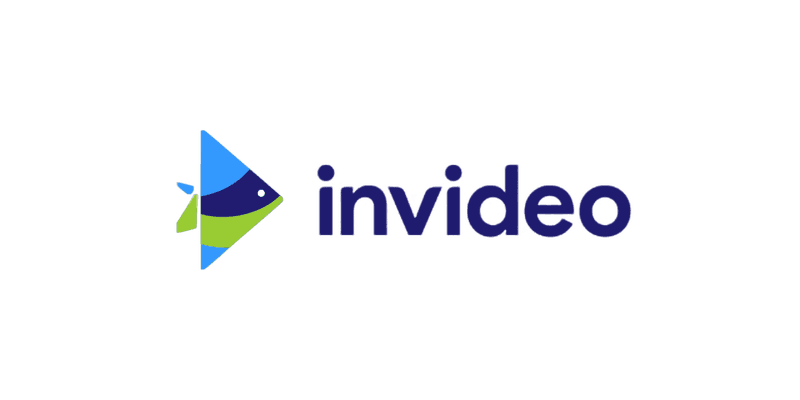 Loop videos, trim clips and more;
24/7 Customer support;
5000+ unique design templates;
26K+ strong Facebook community.
InVideo helps you create engaging, professional-grade marketing videos quickly and easily using pre-made drag and drop templates.
With over 5000+ unique design templates, over 9 million premium media (including iStock creatives), and other highly configurable features, Invideo is not just another video creation tool.
As a matter of fact, it is one worth noting because it not only brings video creation and editing to the browser and across devices in a collaborative fashion, but it also keeps it super simple and fun.
Advanced video editing options include the ability to loop videos, trim clips, crop frames, and more! If their 24*7 live support and an overwhelming 26K+ strong Facebook community do not make you a raving fan, 7 million+ users from across the globe who've made millions of videos in 100+ foreign languages using Invideo surely will.
---

Highly-engaging marketing videos;
Animations & Presentations;
100s of video templates, characters, stock footage & images.
Create highly-engaging marketing videos, animations, and presentations for your business easily with an all-in-one visual marketing platform, PowToon.
PowToon makes it easy to create, customize, and share marketing videos. Bring your stories to life with hundreds of animated characters, templates, video backgrounds, and soundtracks.
Easy video creation with 100s of video templates, characters, stock footage & images – video for social media, explainer videos, whiteboard videos, screen recordings, and more! You can upload videos, GIFs, images, voiceovers, and anything else that gets viewers interested, engaged, and acting.
---

Flexible Scheduling;
Robust Chat System;
Variety of Interactions.
eWebinar is an automated webinar solution that combines pre-recorded video with live chat and real-time interactions to create a delightfully engaging experience for attendees. It will take any video and turn it into an interactive webinar that you can set on autopilot on a recurring schedule or make available on demand.
Marketing Management Tools
Marketing campaigns are easy to manage, said no one ever!
From managing creative assets to addressing internal approvals and client feedback, marketing projects have their own challenges. Different options are available on the market that can contribute to these various aspects of marketing.

Views – visualize your work differently;
Automations – save time on repetitive tasks;
Guest permissions – share updates with clients.
ClickUp is a free project management solution that allows marketing teams to manage projects, collaborate smarter, and bring all their work under one tool.
Whether the marketing team is new to project management apps or a power user, ClickUp's customization can stretch to any team size—remote or in-office—for the best productivity of your life.
In addition to task management, ClickUp offers docs, reminders, goals, calendars, and even an inbox. ClickUp is fully customizable, so teams of any size can collaborate, plan, and organize using the same app under one roof. In the form of add-ons called ClickApps, the platform also provides deep modularity allowing rich customization for teams.
---

Task Management;
Time Tracking;
Team Collaboration;
Workflow Management.
ProofHub is an all-in-one project management and team collaboration tool for teams of all sizes.
ProofHub provides a single platform to manage, organize, and communicate all your projects, from planning to execution. It helps you streamline your workflow, increase productivity, and save time.
From creating a project to assigning tasks, keeping track of progress, interacting with your team, and eventually completing your project on time, ProofHub offers you all the features you need.
Designed to help businesses swiftly plan, coordinate, organize, and deliver projects of all sizes, ProofHub is being used by over 85,000 teams globally, including Netflix, Google, NASA, Nike, and Trip Advisor.
---

Brand guidelines;
Digital asset management;
Creative collaboration;
Digital & Print templates.
Frontify is a web-based brand management platform that enables business owners and brand managers quick and easy ways to manage marketing assets and collateral from one centralized dashboard, including images, video, logos, and icons.
Create digital brand voice guidelines to organize and promote your brand. Additionally, Frontify makes it easy to streamline collaboration across teams with its project workflows, design templates, and more.
Over 5,000 brands and 650k users use Frontify to create consistent brand visibility, messaging, and experiences across all communication channels.
---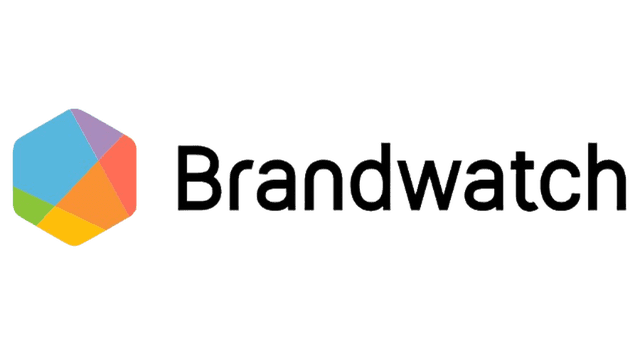 Conduct deep research;
Monitor your brand;
Create winning content;
Engage with consumers.
Brandwatch is a premium social media software suite that helps businesses listen to, understand, and engage with prospects and customers over social media, better, faster, and easier.
Brandwatch's Listen module monitors brands from over 100 million sources across the web.
Discover trends about what people are saying about your brand, products, and competitors in real-time so you can react faster. Quickly analyze sentiment and brand perceptions without having to analyze large datasets manually.
Businesses can use the power of data-driven insights to grow their following, enhance their online presence, track their online reputation & social equity, and increase their ROI from social media.
---

Conduct deep research;
Monitor your brand;
Create winning content;
Engage with consumers.
Wrike is a collaborative work and project management platform that simplifies and streamlines communication and workflows between team members.
Businesses looking to track, monitor, manage and optimize all their marketing projects from a single dashboard need to look no further than Wrike!
Supercharge your marketing campaigns by getting lightning-fast access to performance insights across advertising and social media over a single interface. Enable easy collaborations using optimized sharing features, get a lot done using automated approvals, and more.
Wrike helps you break down the invisible silos between your marketing team members so they can get more successful campaigns out faster.
SEO Softwares
Did you know that:
68% of online experiences begin with a search engine.
0.78% of Google searchers click on results from the 2nd page.
That says it all!
Every business wants to be on the first page of Google search results for their audience's search keywords, and they want to be there already!
An SEO platform is a type of inbound marketing software that helps businesses identify areas of improvement on their websites to improve their relevance to search engines, their websites' rankings, and hence the traffic quality.

Researching keywords;
Competition analysis;
Website audits;
Rank tracking on Google;
Authority tracking for domains;
Analyzing backlinks;
Keyword clicks analysis.
Semrush is an all-in-one tool SEO software suite that helps businesses improve their online search engine visibility to rank higher in search results and get more traffic, leads, and customers.
With data for more than 140+ countries, Semrush is the leading inbound marketing software solution businesses look forward to when they want to be seen more and seen better by their target audience.
---

Content planner;
Create AI outline;
Content editor;
Audit – optimize existing content.
Surfer SEO is an SEO tool that helps you optimize your on-page SEO by comparing your website page content to what is already ranking in the search engine results pages.
Specifically, it compares and analyzes over 500 different factors of your page's content vs. the top 10 ranking SERPs for a given keyword.
SurferSEO takes a different approach to on-page SEO. It integrates content strategy, creation, and optimization into one easy-to-follow process – to help increase organic website visits and revenue.
SurferSEO algorithms are optimized to help you identify ideal content opportunities faster, which in turn helps you create a solid content strategy months ahead of time and fill your pages with content that search engines will love.
Sales Funnels Softwares
Salesforce found that 68% of companies have not identified a sales funnel, and 79% of marketing leads never convert into sales.
A business needs a robust sales funnel to avoid relying on guesswork while attempting to maximize sales and profits.
Sales funnel softwares are platforms that help build, monitor, and manage your sales pipeline. They do this by helping your business automate manual, time-consuming tasks and provide deep visibility into your buyer's journey.
One of the most significant aspects of a sales funnel software is automation which allows you to close tasks such as follow-ups, sales pipeline management, sales forecasting, sending invoices and payment reminders to clients, and more with better efficiency and enhanced effectiveness.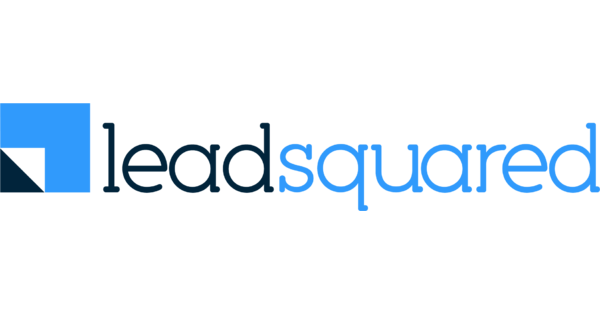 Marketing automation;
Sales execution CRM;
Sales performance suite;
Field force automation.
LeadSquared is a comprehensive sales funnel and CRM platform that helps businesses increase their profits, manage their pipelines, and accurately attribute their ROI.
With LeadSquared, manage all your offerings, teams, and workflows fluidly under one dashboard and never miss a sales opportunity again, especially when it comes to high velocity, complex omnichannel sales.
LeadSquared is fully featured, and it brings powerful capabilities to the fore, including:
Automatic lead capture and assignment;
Automated lead qualification and prioritization;
Custom sales workflows;
Mobile CRM for field sales;
Custom dashboards and robust reporting of campaign performance and agent productivity.
---

Design web forms to generate qualified leads;
Segment leads to create targeted lists;
Build your own visual sales pipeline with simple drag-and-drop actions;
Forecast revenue based on pipelines;
Access detailed reporting over powerful dashboards.
Pipedrive is a web-based sales CRM and automation solution that allows you to streamline the entire sales process from prospect to customer stages.
If you love numbers and performance, then you might be interested in their claim that users have closed 28% more deals with the tool after using it for a year.
Influencer Marketing Softwares
Over 70% of teens trust Influencers more than traditional celebrities!
Yes, people are increasingly relying on their favorite social media stars for advice, suggestions, and recommendations on buying decisions.
Therefore, it is not surprising that Influencer marketing is expected to reach $13.8 billion by 2022.
At a bare minimum, influencer marketing softwares help marketing professionals streamline all influencer marketing tasks, including:
Discovering the right influencers for your brand promotions;
Creating, managing, and analyzing influencer campaign performance;
Manage influencer content lifecycle (view, edit, approve, comment, accept/ reject).

Influencer marketing;
Rating and reviews;
Live shopping;
CX management;
User-generated videos.
SKEEPERS connects consumers, influencers, and brands around authentic consumer experiences on social networks and e-retailer product pages.
It helps businesses discover and identify relevant influencers for their brands, manage their relationships, and generate & collate UGC (User Generated Content) such as customer reviews to optimize customer experiences, thereby creating value for brands.
It has over 450K micro-influencers, nano-influencers, and consumers in 140 countries. It also represents over 1,000 brands from various industries, including L'Oréal, Sephora, TF1, and KitKat.
---

Relationship management;
Discover & Recruit;
Reporting & Analytics;
Content management & payments.
GRIN is an all-in-one creator management platform that helps ecommerce businesses and startups grow faster through the power of creator and influencer partnerships.
​​Discover & recruit creators from an extensive database of 38 million+ influencers with filters based on demographics, audiences, and even customers' influencers, or import your own custom list.
Nurture relationships and maintain tight control and communication with the ability to email the influencers, ship the product, generate affiliate codes, and more, all from within the app. Finally, analyze individual and campaign level metrics. Track and attribute sales, costs, and ROI accurately.
Additionally, GRIN supports ecommerce integrations to sync inventory, campaign workrooms, reporting modules to share live ROI, and more!
Digital Marketing Analytics Softwares
Digital marketing analytics platforms help you understand and improve your marketing campaigns by improving user experience, analyzing customer behavior, and optimizing advertising campaigns.

Engagement metrics like average visit duration, page views, and bounce rate;
Traffic sources including Direct, Referrals, Search, Social, Email, and Display Advertising;
Referral traffic;
Competitors & similar sites.
Used by reputable brands such as eBay, Google, and Microsoft, Similarweb is a market intelligence and web analytics platform that estimates the traffic flow of websites.
It lets you see competitors' top traffic sources, broken down into major categories, including referring sites, social traffic, and top search keywords.
When you upgrade to SimilarWeb Pro, you gain access to a variety of features, including social media traffic share, audience insights, and device distribution.
SimilarWeb is on the expensive side, make no mistake, but worth every penny!
---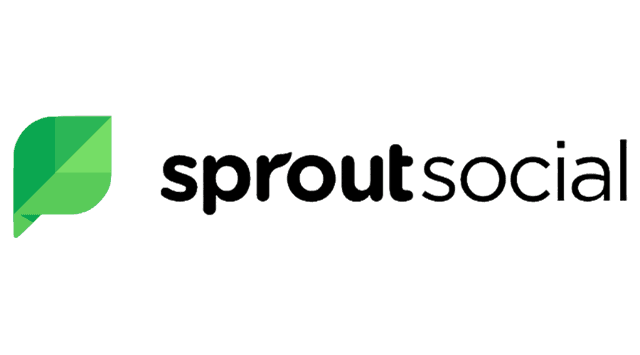 Engagement;
Publishing & Scheduling;
Analytics;
Employee advocacy.
Sprout Social is an all-in-one social media management tool that lets you analyze competitor performance in depth, connect better with audiences, streamline and automate publishing workflows, collaborate in real-time, and turn otherwise meaningless social data into valuable insights at scale.
With data points that you can track across Facebook, Twitter, and Instagram, you can assess and optimize your social strategy.
Now taking a sneak peek at what your competition is posting or benchmarking your growth against what you see is easy. Sprout's Premium Analytics tool offers insights into your social platforms as well as customized interactive graphs tailored to your goals.
Not surprisingly, Sprout Social is trusted by leading agencies and brands including Hyatt, Ogilvy, Evernote, Leo Burnett, and Microsoft for their social media performance analytics needs.
Content Marketing Softwares
60% of marketers report that content marketing generates demand.
A content marketing platform (CMP) helps content marketing teams strategize, collaborate, finalize, distribute and publish content assets via different platforms, such as social media, websites, podcasts, videocasts, and more!
The content assets could be in the form of blog posts, audio, videos, e-books, infographics, and social media posts. The end goal is to enhance brand awareness, increase the number and quality of leads generated, and ultimately increase revenue.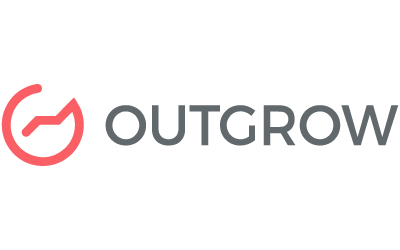 Create a BuzzFeed quiz, Kahoot quiz, personality quiz, or a product recommendation;
Its robust analytics provide detailed segmentation and data visualization.
Outgrow quiz maker is a simple to use, no-code quiz builder that helps businesses create fun and interactive quiz funnels that are highly effective in generating and nurturing leads.
Use Outgrow's fully customizable quiz templates or drag-and-drop builder to create highly engaging quizzes that can be easily embedded in your newsletter, emails, landing pages, and display ads.
Add GIFs or videos to your questions and results to keep them super interesting, while also having the ability to embed your interactive quiz on web pages in various forms like full-page, in-page, pop-up style, chat-style, etc.
Whether you are promoting product awareness, generating leads, or qualifying already collected leads, Outgrow's Quiz Maker helps you do it all better and faster.
---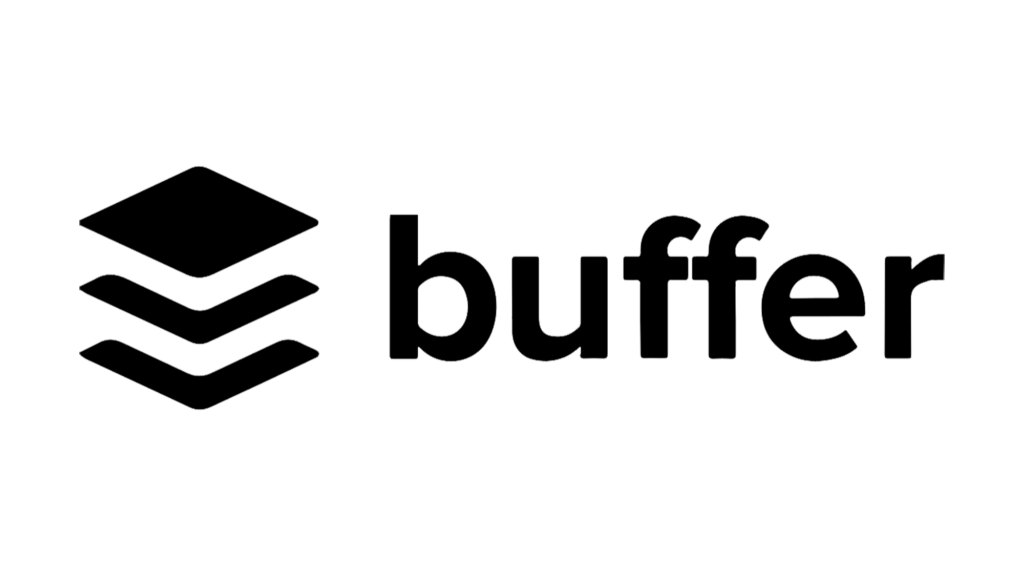 Measure your social media performance in a few clicks;
Collaborate and plan your campaigns;
Respond to comments twice as fast.
One of the top marketing platforms in the social media content management segment, Buffer is a tool that helps you compose, schedule, and publish posts across multiple social media networks, including Facebook, Instagram, Twitter, LinkedIn, Pinterest, and more.
Used by over 75,000 brands and businesses, Buffer helps social media marketers and teams work more efficiently and effectively with the help of scheduling, engagement, and analytics tools, which help drive more engagement and better traffic on social media.
The tool covers content marketing comprehensively, from planning, through its Hashtag Planner and Stories features, to Post Analytics and Custom reports, which analyze the results of your content marketing efforts.
Furthermore, the Buffer Chrome extension makes it extremely convenient for users to post directly from web pages to their social media accounts.
---

Manage all social campaigns on one platform;
Understand your social channels' performance;
A social inbox for you to manage and engage with incoming messages and comments;
Search, curate, and share the top-performing content in your industry.
With ContentStudio, you can easily compose and publish your content across multiple social media platforms including Facebook, LinkedIn, Twitter, Instagram, Pinterest, TikTok, YouTube, and more.

Perfect for businesses of all sizes and agencies, it's highly intuitive editor lets you create better content faster while robust inbuild integrations lets you distribute it to your favorite social media and blogging platforms.
Discover topical trends, strategize your content plan with internal teams and external clients, schedule content pieces onto a content calendar, generate powerful reports, and manage all of your comments and messages from a single place.
Think of ContentStudio as the ideal solution to centralize your content creation and distribution tasks.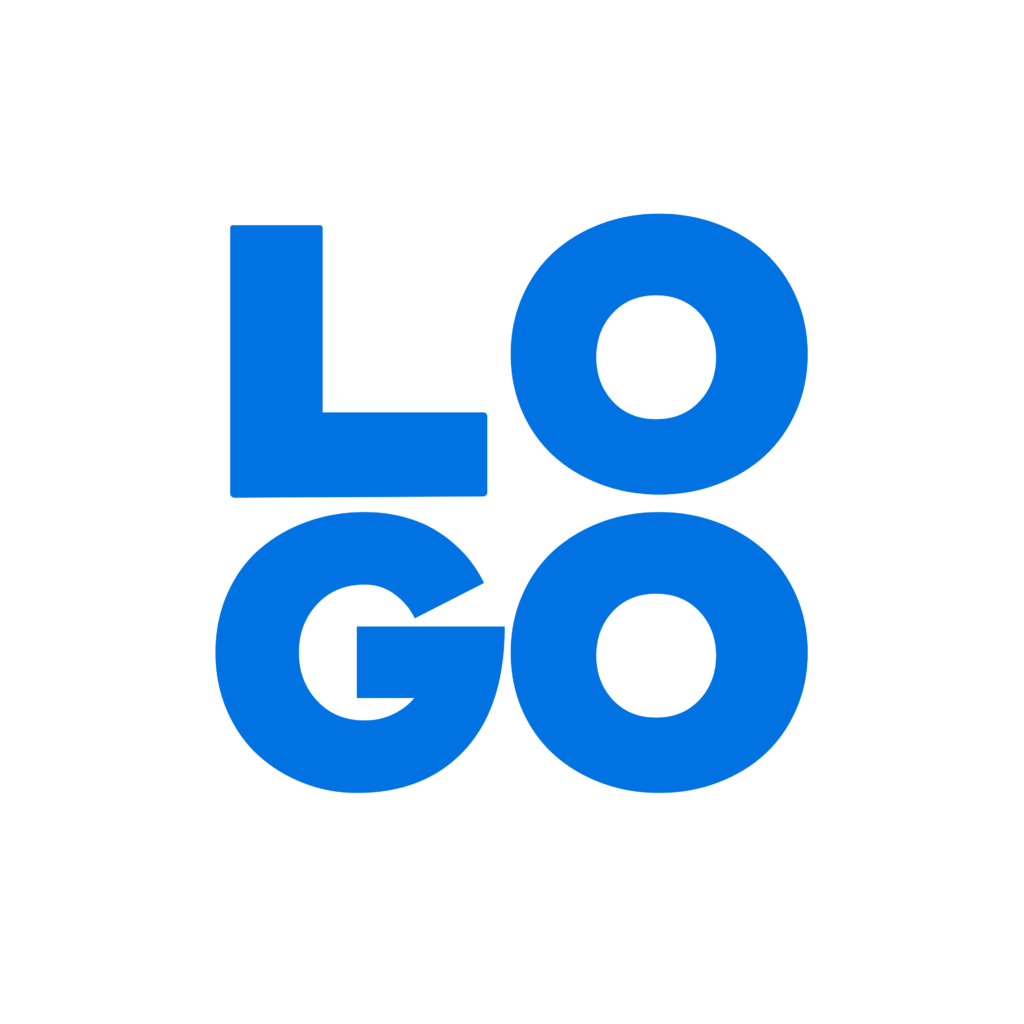 Get free logo designs;
Set up your brand in minutes;
Access to excellent customer service.
Objectively speaking, LOGO.com is the only professional logo maker and brand-building platform in its industry to offer high-quality logo designs for free. The logo design process is incredibly easy and fun – enter your company name and industry, and pick your colors, fonts, and icons, and then browse generated designs without having to sign up for an account. 
The logo editor allows you to customize your choice of a template by changing colors, layout, font style, icons, and a lot more. When you're ready, simply sign up and download your logo in high-resolution files. LOGO.com also gives you access to raw files of your logo if you wish to make any advanced edits along with your brand guidelines, name of your font, and color codes of your logo – for free!
The real magic of LOGO.com is in its Brand Plan subscription. For just $10 a month, the platform unlocks all its premium tools allowing you to design business cards, letterheads, email signatures, flyers, posters, social media posts, and so much more. You could start with a logo and walk out with a complete brand set-up in a matter of a few hours.
Referral and Network Marketing Softwares
81% of consumers are more likely to engage with brands that have reward programs.
Networking marketing software (Multi-Level Marketing or MLM) is a type of digital marketing software that helps your business directly promote and sell products and services at scale with large distributors and customer networks.
This is done by streamlining processes and their automation that, in turn, enables effectiveness and efficiency, leading to maximized profits.

Customized points and rewards;
Aspirational loyalty program tiers;
Fully-customizable loyalty program.
LoyaltyLion is a fully customizable, data-driven loyalty and engagement platform powering fast growth for ecommerce merchants with high potential repeat purchase rates.
Increase repeat purchases with personalized loyalty emails, loyalty tiers and optimizing loyalty data for future marketing strategies. The bigger idea is to create a loyalty program that goes beyond mere points and rewards, driving greater customer lifetime value and cost-effective acquisition through better customer relationships.
The platform is used by thousands of ecommerce stores worldwide and typically generates $15 for every $1 spent. Needless to say, it is one of the top marketing platforms in this category indeed.
---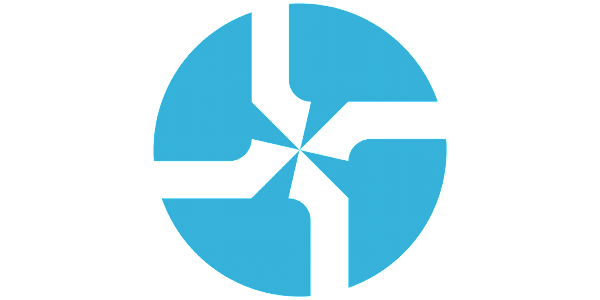 Detailed Audience Targeting;
Customized Dynamic QR codes;
Digital analytics and attribution;
Easy Landing Page customization.
Based in New York, NY, Beaconstac offers a complete mobile marketing solution using QR codes.
The company serves customers in over 40 countries and was named by Forbes in 2018 as a "favorite among small business owners".
Beaconstac's all-in-one QR Code Platform & Generator helps you boost offline and mobile engagement enabling scalable marketing campaigns across industries, leveraging print media, product packaging, direct mailers, in-store displays, etc.
---
Learning & Development;
Incentives & Recognition;
Opportunity management;
Field performance enablement suite.
A must-have digital marketing software for MLM (Multi-Level Marketing) companies, Rallyware is a performance enablement platform that provides businesses with large and geographically distributed workforces with the tools to support direct selling, brand ambassadorship, franchise management, sales enablement, manpower management, and more.
It aims to deliver the right just-in-time training and business activities to the right individual in highly personalized ways so that everyone within the organization knows what to do next and how to do it.
Through an intensely data-driven approach, Rallyware supports personalized growth paths, social learning experiences, customized engagement programs, gamified recognition and rewards and more to help with faster onboarding, improved workforce engagement, increased workforce productivity, and higher retention.
---

AI writing tool;
One stop solution for content creation;
Has 65+ features and supports 25+ languages;
Saves time and boosts productivity;
Easily customizable and seamless navigation.
Writesonic is an AI-powered writing tool that helps to generate content in seconds. By using the power of AI it helps to simplify and speed up the process of content creation.
Writesonic is based on the GPT-3 model. From blog posts and articles to landing pages and FB ad copy, it helps to generate various forms of content. The tool is specifically designed for professionals who are looking to scale their content creation game.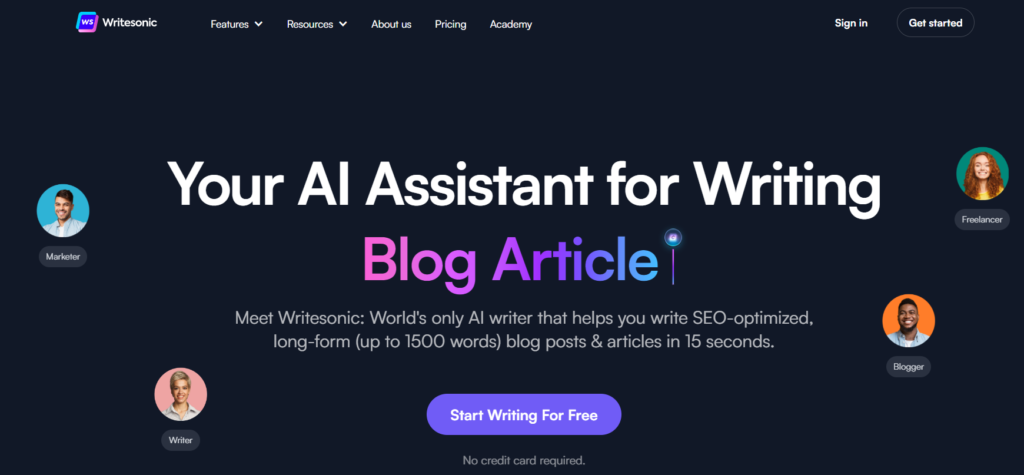 So, if you are a freelancer, entrepreneur, marketing agency, or e-commerce store looking to generate high-quality copy that can resonate with your audience, try Writesonic! This creative content generation tool can prove to be a game-changer.
Marketing Analysis
We live in an era of data-driven decision-making. Marketing is no different. However, knowing the right metrics to monitor can make all the difference.
Marketing analysis platforms help you capture, manage, and make sense of the correct data from different channels, including organic traffic, emails, and paid advertisements. They make it easy for marketers to generate insights from raw data, monitor campaign success, and perform competitive analysis.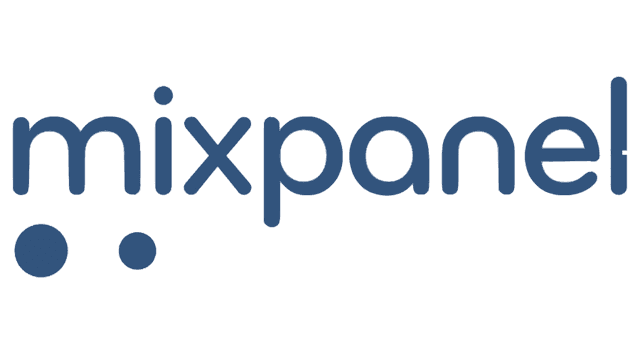 Analyze conversions and drop-off;
Measure active usage;
Find retention drivers.
MixPanel is designed to track events on your website, mobile application, or product. As a result, you can know what users are doing in your app or website.
Mixpanel helps businesses measure vital metrics, make better data-driven decisions, and develop better products as a result. SaaS product marketing was never easier!
It makes it possible to view and analyze how and why people engage, convert, and retain—in real-time, across devices—to improve the overall user experience.
With MixPanel, you can see the count, trends, users who used each event, and the order in which they were used. It also provides funnels and A/B testing for different versions of your mobile app.
---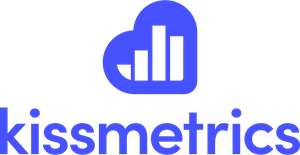 See your key metrics at a glance;
Understand populations & cohorts;
Detailed customer activity reports;
Advanced BI reporting.
Kissmetrics is a person-based analytics product that helps you identify, understand, and improve the metrics that drive your online business. It is now simple to get the information you need to make better product and marketing decisions.
Prohibitively expensive, you know you need one of the top marketing platforms in the analytics segment, Kissmetrics, when you want to go beyond simple metrics such as page views, bounce rates, and time-on-site and make decisions based on actual user behavior!
With separate solutions for both SaaS product marketing as well as eCommerce stores, Kissmetrics allows marketers and product teams to see a user's entire customer journey across devices and to discover the drop-off points for every flow so they can arrest leakages, reduce customer churn, increase conversions, and enhance the overall business revenue.
Online Advertising Tools
Global digital ad spending is expected to touch $440 billion in 2022, up from $389 billion in 2021.
So as the demand for paid advertising continues to grow, let us look at a few tools to help you better create, manage and optimize your online advertising campaigns.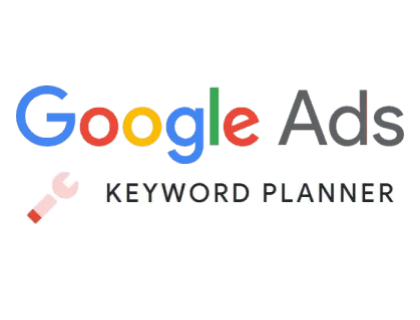 Discover new keywords;
Research keywords;
Get bid estimates;
Make your plan.
Google's free keyword planner tool lets you get insights into what your target audience is searching for now. Not only is it easy to use, but it is also free, and you can access it just by creating a Google Ads account.
Find keyword ideas based on words, phrases, or URLs related to your business. Also, view historical metrics for keywords you would like to target and projections for how they could perform in the future. Next, powerful filters can help you nail this data down by language and even down to a particular city, county, or town.
While Google keyword planner as a tool is designed with PPC management at heart, the insights it throws for organic SEO are very relevant too.
---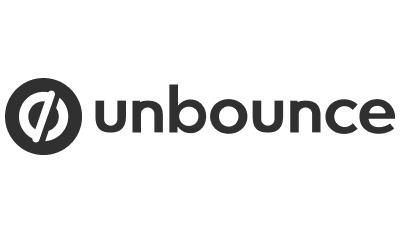 Create your pages;
Write your copy;
Optmize your traffic.
While Google keyword planner helps you better plan out your organic or PPC management strategies, Unbounce helps you build beautiful, responsive landing pages that just convert.
No matter your goal – collecting leads and signups, selling products and services – Unbounce has the tools to meet those needs, including popups and sticky bars, CRO-optimized landing pages, AI copywriting to fill those pages with persuasive text, and more!
Choose from over 100+ high-converting landing page templates and start building your winning marketing campaigns in no time.
Still Searching for the Best Marketing Softwares?
In case your throat has been parched wondering what kind of innovations are out there in the marketing world, we hope this writeup has been able to satisfy some of that thirst!
While every digital marketing software listed above can increase your marketing ROI, generate leads, and add always-welcome revenue, your marketing strategy does not need every tool in the box.
Instead of running behind all of these top marketing platforms at once, choose the ones that will likely add value to your cutting-edge digital marketing strategies because that will make the most significant difference to your business's fortunes.
Like what you read?
Apply it in practice with Sender.net - the most cost-effective email marketing solution in the market.
Try Sender for free