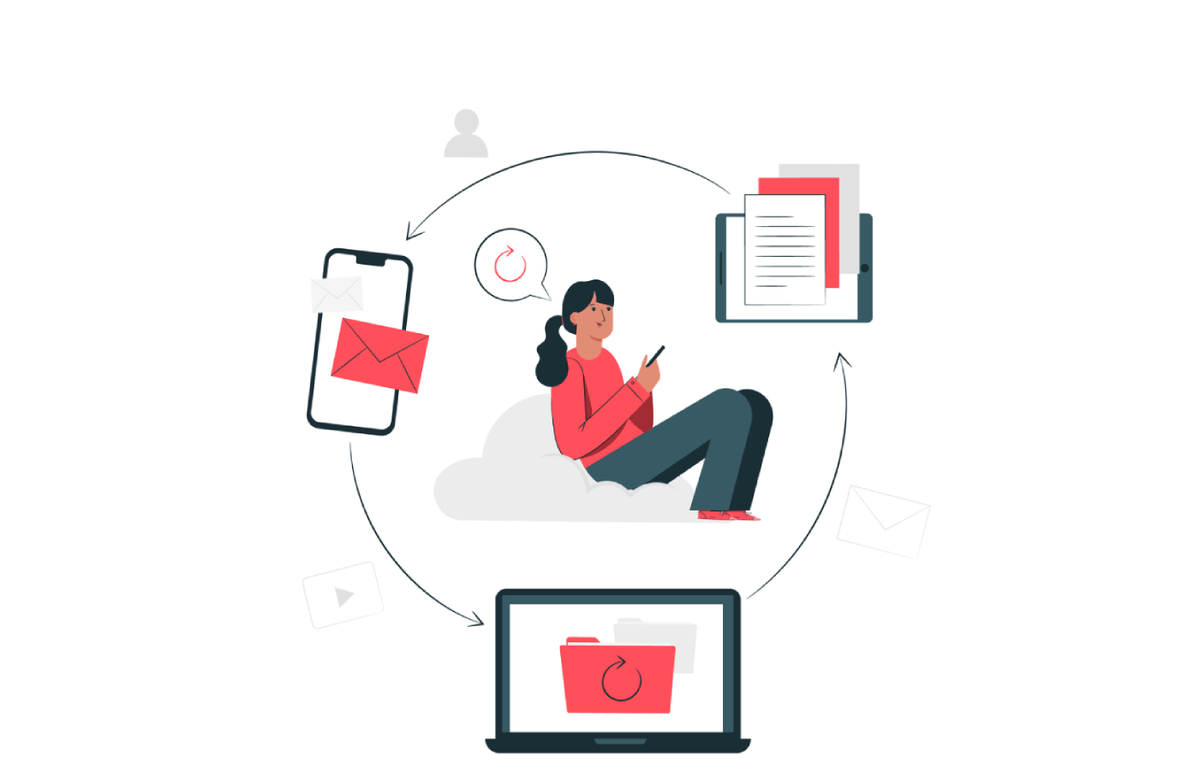 Email Invoicing: 5 Excellent Ways to Professional Email Billing
When the time comes to invoice a client or a customer, things can get pretty complicated for the modern business leader.
It takes a strategic approach to invoicing in order to preserve your relationship with your clientele, incentivize them to pay on time (or even ahead of time), and maintain a positive cash flow.
Email invoicing brings many benefits to the table, ranging from automation, to minimized financial expenditure, all the way to better brand-client communication, transparency, and more. An email invoice will also ensure that the invoice itself gets delivered, while the automated software you use to create emails will tell you whether or not they were opened by the recipient. With all of that in mind, let's take a closer look at the five excellent ways to master the art of email invoicing for maximum effect.
Weaving your brand identity into the email
First things first, just because you're sending out an email invoice and not a newsletter or a promotional email message, doesn't mean that the same branding rules don't apply. In fact, your brand identity will play a key role in inspiring and motivating the recipients to pay their invoices as soon as possible while retaining a positive view of your brand and your cooperation. The key is to brand your invoices and preserve the tone of voice your customers know and love.
Here are some of the key points to keep in mind when crafting a branded email invoice (even if it is small business):
Place your logo at the top of the email letter to create a striking focal point.
Make sure that your brand's values are present in the copy.
Clearly define every aspect of the email, and emphasize key areas.
Do this in a friendly, engaging manner by using the same tone of voice you would in any other email.
Emphasizing personalization across the board
Personalization is the most popular buzzword in the email marketing world nowadays, and for a number of game-changing reasons. However, when it comes to email invoicing, personalization can literally mean the difference between a thriving brand-customer relationship, and a high turnover rate. Quite simply, modern customers and clients need and want to feel appreciated – they need to feel that they are special and that you value their business.
Read more about Best practices of Email Personalization (Definitive Guide).
Failing to introduce personalization into your email strategy efficiently and effectively is definitely one of the reasons why some companies aren't experiencing the expected ROI from their email marketing campaigns. To maximize your ROI, especially when it comes to getting paid what you're owed, you need to master personalization across the board.
Be sure to take the time to craft customer-centric emails and invoices. Address the client by name, but don't stop there – be sure to thank them for their cooperation, to remind them of some of the highlights from your relationship, and end the email with a heartfelt message.
Automating the invoicing and billing process for maximum results
The future of email marketing lies in email automation, and even though manually crafting every single email every single time is still a valid tactic, automating the invoicing and billing process is one of the most cost-effective solutions you can implement. This is especially useful when you're managing recurring payments through an automated direct debit system (one like ezypay.com or any other) and need to alert and remind your customers and clients that they will be charged for your products or services.
We also recommend to read more about 10 Ways to Write High Impact Reminder Email (with Examples).
Managing recurring payments every month can get quite tricky at times if you don't provide all of the necessary information to the customer or client, or god forbid, if you don't even notify them that money will be withdrawn from their accounts. Some direct debit systems include automated email and sms notifications as part of their solution to notify customers of upcoming invoice payments. You need to maintain a professional approach to your invoicing and billing strategy, so be sure that all recurring invoices are complemented with an email to provide all of the necessary information regarding the transaction. It will helps for all accounting manage.
Read more about our Email Automation Tool features.
Details to include in a professional email invoice
When tailoring your email to the client, it's important that you leave no detail out of the copy – doing so can put your brand's reputation in jeopardy, alienate the client, and even prevent them from paying the invoice on time. That said, you don't want to clutter the email with too much extraneous information, as that can have a negative effect on their perception of your brand as well.
The key is to balance promotional elements such as social media buttons, brand messages and identity, and concrete invoice-related copy. Here's a quick checklist to make sure you leave nothing out:
Brand visuals and a friendly greeting.
A quick reminder of the benefits of your cooperation.
Move into the invoicing process with details regarding the payment amount and the due date.
Specify the project or product that you're invoicing.
Offer a "Pay Now" button, as well as alternative payment methods.
Ensure them that they can reach out at any time.
End the email with your company details, contact information, and a short personal message.
Making sure your email invoices are paid
And finally, you've got to make sure that your email invoices get opened, and paid in time. Luckily, you can use your email marketing software to track email delivery and performance across the board. As for the invoice itself, be sure to monitor your balance and send out a follow-up email to make sure that the client has received it – with an additional follow-up email every couple of days if the client has breached the deadline.
Wrapping up
Email is one of the most powerful marketing methods in the modern business world, and therefore invoicing should be an integral part of your email strategy if you want it to benefit from its potential. With these tips in mind, you will be able to master the art of email invoicing and take your company forward.

Onward & Upward,
Sender.net Team
Contributed by Elaine Bennett who is a digital marketing specialist focused on helping startups and small businesses grow. Besides that, she's a regular contributor for Bizzmark Blog and writes hands-on articles about business and marketing, as it allows her to reach even more people and help them on their business journey.