Marketing automation software helps you automate your marketing efforts and save you time.
They provide you with the ability to automate your marketing campaigns, optimize your contact database, create better leads, boost conversions, and measure ROI.
In this blog post, we've highlighted 7 of the best marketing automation tools, (free and paid) features and pricing to help you choose the right one for your business. Stay tuned!
Marketing Automation Platforms – Full Comparison List
Out of the best marketing automation tools available, this list will help you choose the right one for your business. Side note: no preference for the segmentation of this list – don't pay much attention to the order of arrangement. Instead, read through and pick whichever suits.
Sender – Best Email Automation Tool

SMS & Email automation;
Intelligent behavioral segmentation & personalization;
Professional pre-made templates;
Lead nurturing;
TCPA & GDPR compliance.
Sender is a fully-featured automated email & SMS marketing platform that helps you create, send and analyze your campaigns.
The app has an email template builder for creating emails, including HTML editors for more advanced users. You can also use Zapier to connect Sender with your favorite apps like Salesforce, Slack, or Google Docs.
Sender also automatically checks if your campaign complies with the latest regulation like GDPR and TCPA, helping you avoid fines and lawsuits. It also offers intelligent behavioral segmentation and personalization tools for your subscribers based on their behavior (e.g., triggered actions). This way, you can send targeted messages to increase engagement rates and maximize ROI.
Sender Pricing
Sender is amongst the most cost-effective marketing automation software available. You can opt for a free forever plan (15000 emails to 2500 subscribers per month) or opt for the standard ($8), professional ($29), or enterprise plan at a custom price.
Zoho – Automated Lead Generation Solution

Lead generation & qualification workflows;
Personalized customer journeys;
Facebook leads management;
Hipaa-compliant web form;
CRM integration.
Zoho CRM can help you automate many of your marketing and sales processes, including lead generation funnels and qualification workflows, personalized customer journeys, Facebook leads management and HIPAA-compliant web forms.
This tool is an all-in-one CRM solution for small businesses and enterprises alike. It features contact management, sales force automation, marketing automation, eCommerce marketing solutions, and project management capabilities in one place. With Zoho CRM, you'll be able to manage every aspect of your business from anywhere using the web or mobile marketing apps.
Zoho Pricing
Zoho offers a 15 days trial plan with no credit card. After that, you would have to opt for the standard $20 plan or a premium $40 plan, depending on your marketing needs. A custom plan for a large mailing list is also available.
Hubspot – CRM Marketing Automation Platform

Inbound marketing;
CRM integration;
Automated workflow;
Audience segmentation;
Drip campaigns;
Over 200 integrations.
Hubspot is a full-scale marketing automation platform for small businesses. It's an email marketing platform and a web analytics suite. The software helps you build your audience, convert leads into customers and keep tabs on your CRM.
HubSpot's Conversion Optimization Tool is a free tool for creating A/B tests and tracking performance against specific data points. The software comes with a wide range of features that help you automate your entire sales process.
Hubspot Pricing 
HubSpot offers free automation software to help marketers get started. However, to enjoy its unique features, you need to either opt for a $45 per month starter plan, an $890 per month professional plan, or a $3,200 per month enterprise plan.
SalesForce – B2B Sales and Marketing Automation Software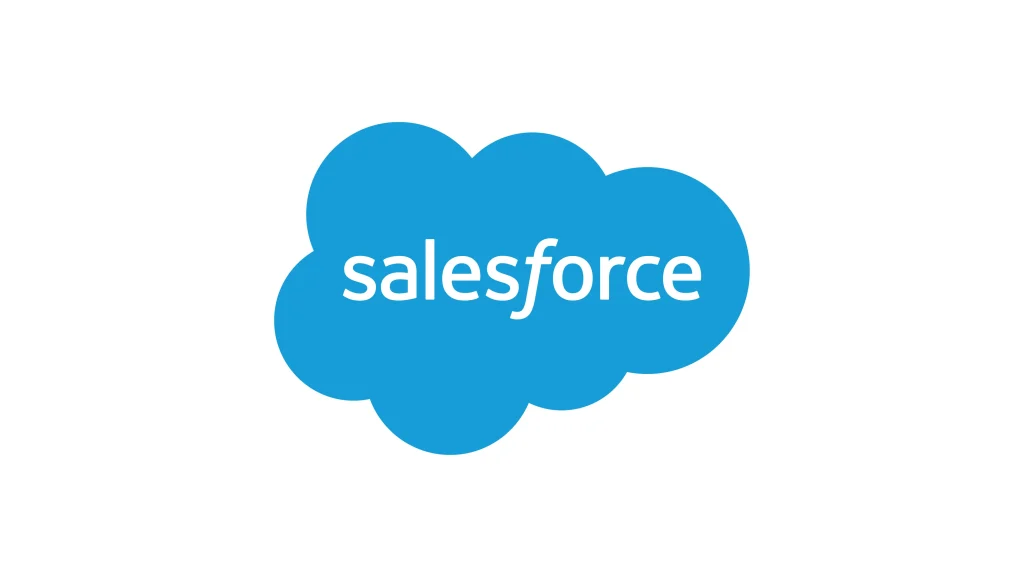 Social media monitoring;
Lead scoring;
CRM integration;
Email automation;
LinkedIn sales navigator tracking.
Salesforce is a cloud-based CRM (Customer Relationship Management), ERP (Enterprise Resource Planning), and Marketing automation platform. It is an open-source system that uses AI (Artificial Intelligence) technology to provide dynamic content per individual customer preferences.
The system also allows you to create personalized dashboards for each user-based on their roles in your organization. Salesforce offers an easy way to track your sales leads, close deals, manage your customer relationships, and automate repetitive tasks with just one software.
Salesforce Pricing 
Salesforce essential plan (all in one sale and support app) goes for $25, sales professional plan (complete sales solution for teams) $75, service professional plan (customer service solution) $75, and marketing cloud account management plan for $1,250. Users can enjoy 21 days free trial on the first three plans listed.
Adobe Marketo – All in One Marketing Automation Program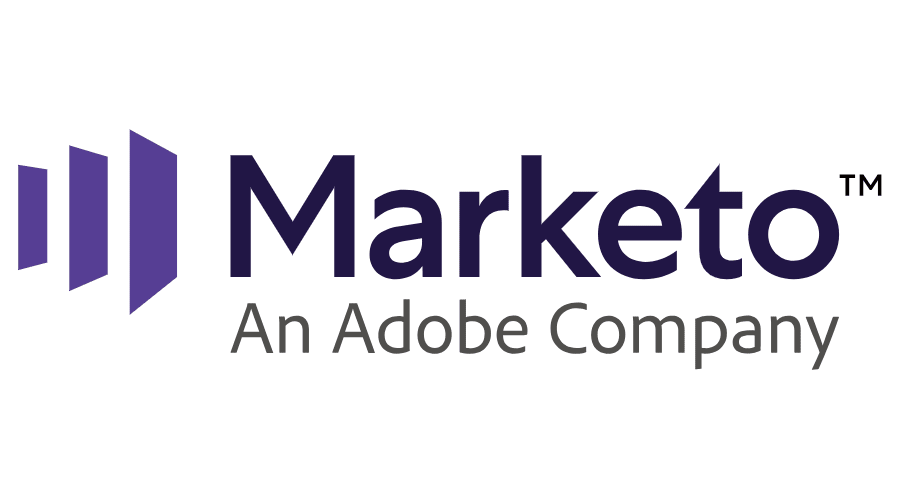 One place for PPC campaigns, SEO, and social media leads management;
Mobile push messaging;
Behavior tracking;
Cross-channel engagement;
Email automation.
Adobe is one of the most popular software brands in the world. Their marketing automation tool has many features that make it great for small businesses and large enterprise organizations alike.
Adobe's all-in-one marketing platform is a great way to manage your advertising efforts. From PPC campaigns to social media management, Adobe Marketo makes it easy to manage all your lead generation efforts from one place. The interface is simple to understand and use, making it an excellent option for marketers of all levels.
Adobe Marketo Pricing
Adobe Marketo offers multiple packages; Jumpstart, Select, Prime and Ultimate, each offering unique features. Though since pricing is based on database size, you will need to contact its support team for an accurate price list.
ActiveCampaign – B2C Ecommerce Marketing Automation System

Lead scoring;
Social media management;
Shopify email automation;
Personalized messaging;
Shopping cart recovery.
ActiveCampaign is one of the most affordable and most powerful marketing automation tools. It has a robust feature set that makes it ideal for ecommerce marketers. It's easy to set up, flexible enough to meet the needs of any business, and has an intuitive interface that makes managing campaigns easy.
ActiveCampaign easily integrates with Shopify, allowing you to use your email marketing service as an extension of your Shopify store. ActiveCampaign also helps automate emails based on what shoppers do in your store while using tools like remarketing or social media ads to drive more sales from existing customers.
ActiveCampaign Pricing
ActiveCampaign offers 4 distinct plans to help B2B, B2C, and ecommerce smash marketing goals. Lite plan goes for $29 per month, Plus plan for $49 per month, Professional plan for $149 per month, and Enterprise plan at a custom prize.
Sproutloud – Local Marketing Automation Tool

Target local business advertising with videos;
Manage local paid search;
Yelp Ads administration;
Data matching retargeting;
Paid search management.
Sproutloud is a local marketing automation tool that helps you target your audience with videos. You can also target local businesses with paid search management, Yelp Ads administration, and data matching retargeting.
The software allows you to build custom audiences from your existing customer database or your online store customers. You can then use this information to create lookalike audiences based on the demographics of these segments.
By using Sproutloud's built-in tools for Facebook ads, Google AdWords, and Bing Ads, you can reach your target audience with highly relevant ads across multiple channels.
Sproutloud Pricing 
Sproutloud is quite expensive. It doesn't offer a free plan and its pricing starts at $1500 per month. On the good side, Sproutloud provides a checklist allowing users to select features they would like included in their cart before generating a custom prize; ensuring you pay for only the services needed.
Best Marketing Automation for Small Business
Whether you're a small business owner or an independent contractor, automation software is essential for your business.
Marketing automation platforms help you automate repetitive tasks like sending newsletters, scheduling social media posts, keeping track of active campaigns, etc. so you can focus on higher-level strategies.
These tools also offer features that can help you segment your audience and build stronger relationships with them over time. Simply put, automated marketing campaigns help you save time and get more value from your marketing efforts.
Here are some of the most common features you need to look out for – as a business owner – when choosing a marketing automation software:
Email marketing campaigns: This is one of the essential features for any business, no matter its size or industry. Automated email marketing helps deliver personalized messages directly to subscribers based on their interests and preferences and deliver content at specific times (e.g., when they visit certain pages on your website).
Automated drip campaigns: These are triggered emails sent over time after someone signs up for an account or places an order. Drip campaigns help nurture relationship building by sending automated emails that include content like tips, articles, or deals related to the user's interests.
Lead scoring: Lead scoring helps you prioritize leads based on their likelihood of becoming a customer. It uses various factors such as how many times they've visited your site, whether they have downloaded a whitepaper or ebook, etc.
Automated workflows: Workflows allow you to define a sequence of actions that occur automatically when certain conditions are met (e.g., when someone subscribes to your newsletter). Depending on your needs, they can be simple or complex, but they allow you to create automated processes, so you don't have to perform each step manually.
Small businesses' most significant challenge is finding the best marketing automation software that fits their budget and needs. The good news is that many tools can help you automate your business processes and save time, money, and resources.
Why You Need a Marketing Automation Tool
Using a marketing automation tool can be beneficial for your digital marketing strategies, whether you're doing paid-per-click or content marketing. Your team will be happier and more productive when they don't have to spend hours creating and sending out duplicate emails manually.
The tools above should make it easier for you to take advantage of all the different marketing Omni channels out there—and that's a good thing. New channels (and customer expectations) will only keep getting more complex.
Like what you read?
Apply it in practice with Sender.net - the most cost-effective email marketing solution in the market.
Try Sender for free