Profit from your knowledge
Apply email and SMS marketing strategies you already know to see the best results with Sender. It's free. It's easy.
Get Started For Free
Engagement has been becoming an increasingly important metric. Social media platforms are measuring performance of videos, posts, and images by taking stock of the engagement generated.
At the same time, ecommerce giants are looking for ways to keep customers on their website for as long as possible.
Engaged customers now stand at the forefront of marketing strategies. Companies are looking for ways to fully engage every visitor as they have noticed that the return on investment is enormous.
For some, however, the concept of customer engagement remains obscure. After all, it's a complex metric, much unlike the ones used in marketing previously. A multitude of aspects goes into it, which makes it more difficult to accurately measure and improve.
What is Customer Engagement?
Customer engagement, by definition, is the (amount) of interactions between a customer and your brand.
There are also other fancy ways to define it such as a consistent approach to providing value to the customer at all stages of their journey.
Although such a definition is closer to what causes higher customer engagement than the concept itself.
Nevertheless, it's all about interaction. In this case, however, we generally mean continued interaction as the metric is supposed to be an average over many customers.
While every one of them will be different, a higher overall customer engagement means they spend more time with your brand. Spending more time, of course, means dealing more with your business.
Hubspot expert Paul Greenman makes an important point when he defines customer engagement. He adds, at the tail-end of the definition, that the engagement is "chosen by the customer".
A lot of businesses try to drive customer engagement metrics upwards synthetically. Dark patterns in user experience (such as making it hard to log-out, cancel subscriptions, etc) increase overall interaction count. But it usually leads to worse outcomes rather than better ones.
One final note before continuing onwards is that "interaction" will mean different things to different businesses. In retail, an interaction with your brand can be a lot of things – visiting the online store, adding products to carts, checking out, adding products to wishlists, etc.
For a SaaS technology business, an interaction can be reading case studies, browsing technical documentation, leaving contact details, etc.
Customer Engagement Model
A customer engagement model is the approach taken by companies in order to foster relationships with clients. Usually, the end goal of a model is to build client engagement to reap all the benefits associated with it.
In order to be effective, a customer engagement model should encompass the entire journey someone takes from before the initial visit until purchase or, in some cases, even further. Where the journey ends depends on the business model as, again, in retail and in SaaS things will be different.
Once a model is in place, analytics can be used to understand efficiencies and inefficiencies in consumer brand engagement. For example, an important aspect of customer engagement is the interactions with non-sales content.
For a SaaS business, these can be quick-start guides, documentation and other materials. Understanding what content helped a customer make a buying decision can go a long way in improving overall experience.
Additionally, interactions with customer service should be taken into account. Frequent interactions on basic questions might indicate, for example, that the company forms a positive customer relation initially, but lacks informational content.
As such, a customer engagement model is used to conceptualize the interaction points and how well they work. It can then be utilized to create highly involved customers through natural means (i.e. by providing a great experience).
Why is Customer Engagement Important?
Customer engagement isn't just some marketing jargon you read in a textbook for university. It has been studied in-depth and is being used by some of the most successful companies in the world. There's a good reason Amazon called themselves "the most customer-centric company in the world".
First, there are some scholarly articles comparing customer engagement versus employee engagement. While both, obviously, have a positive impact on company performance, customer engagement has a greater effect.
Additionally, customers seem to almost overvalue good experiences over products and services. Customer experience is closely related to engagement. Obviously, one without the other is nearly impossible.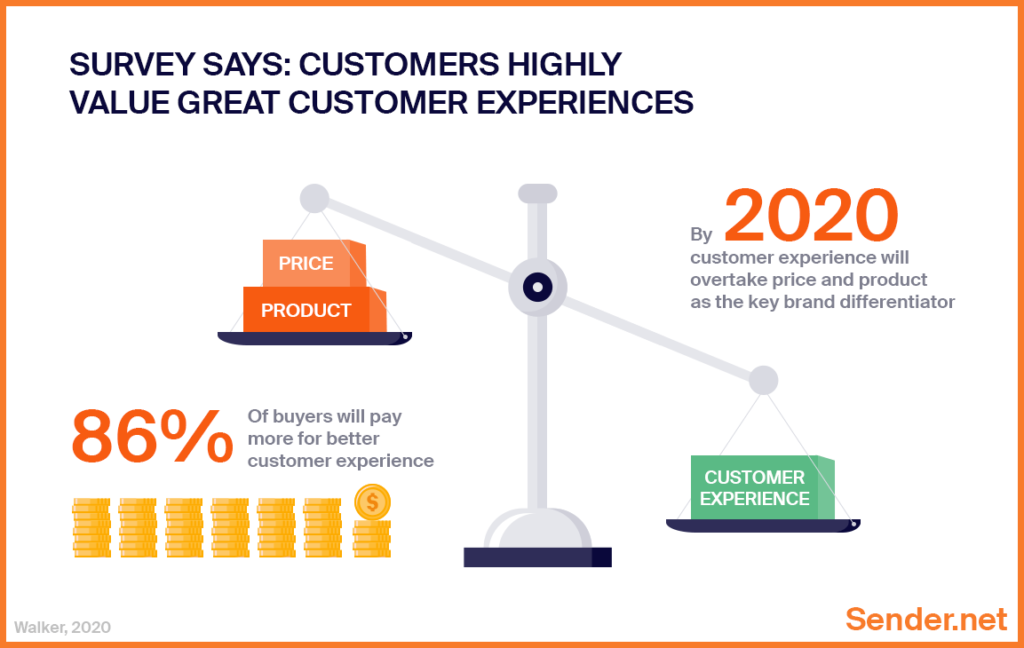 Finally, according to research, customers expect to be offered tailored content. These expectations cause a feedback loop, where the fulfillment of them creates loyal customers. But tailored content, one which fulfills expectations, can only be created if there's a lot of interaction. In other words, improving customer engagement has a lot of effects on nearly all parts of the business.
Customer Engagement Marketing Management Examples
Customer engagement follows the old sales truism that staying on the mind of your lead is the best way to keep them involved.
Marketing strategies for customer engagement, therefore, involve similar approaches. Careful consideration has to be undertaken, however, to avoid spamming people.
A Warm Welcome
Additionally, the introductory email should provide the suggested further steps. Even if your business is in retail, giving a small nudge is usually welcome. After all, a newcomer isn't all that familiar with your website and brand. Showing them the ropes is simply a good customer experience (CX).
Three actual steps you can do:
Create a welcome email and send it automatically to your new customer.
*open rate avg. more than 70%, this is twice as much as regular email.
Create an automated welcome SMS message, which has a very engagement.
*open rate avg. more than 90%.
Create a welcome push notification on your store or app.
To create and send automated emails and SMS messages you can use an email marketing tool like Sender, which has an easy-to-use interface and high deliverability.
Here are few welcome examples you can apply:
Artlist Welcome Onboard Message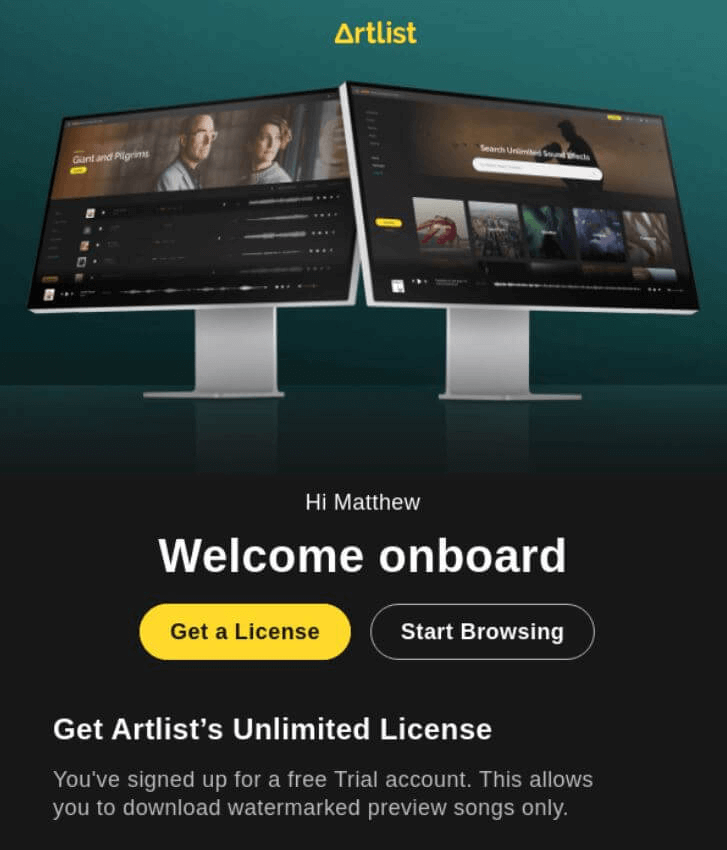 Wework Personalized Welcome Message with CTA to Setup Account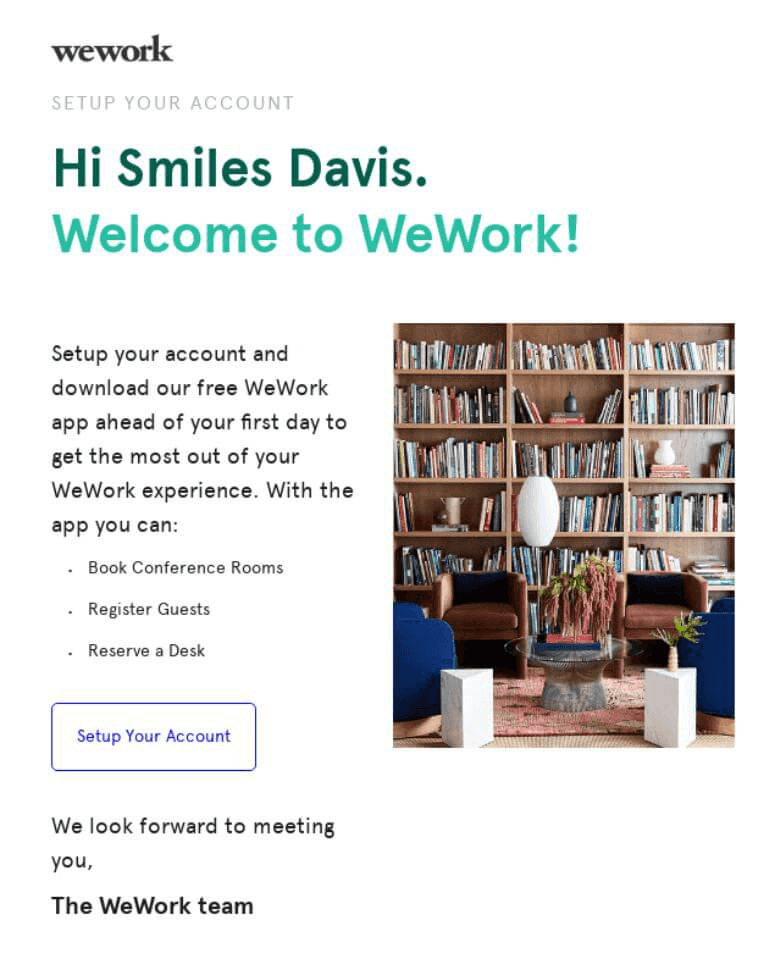 Zapier Welcome Message with Video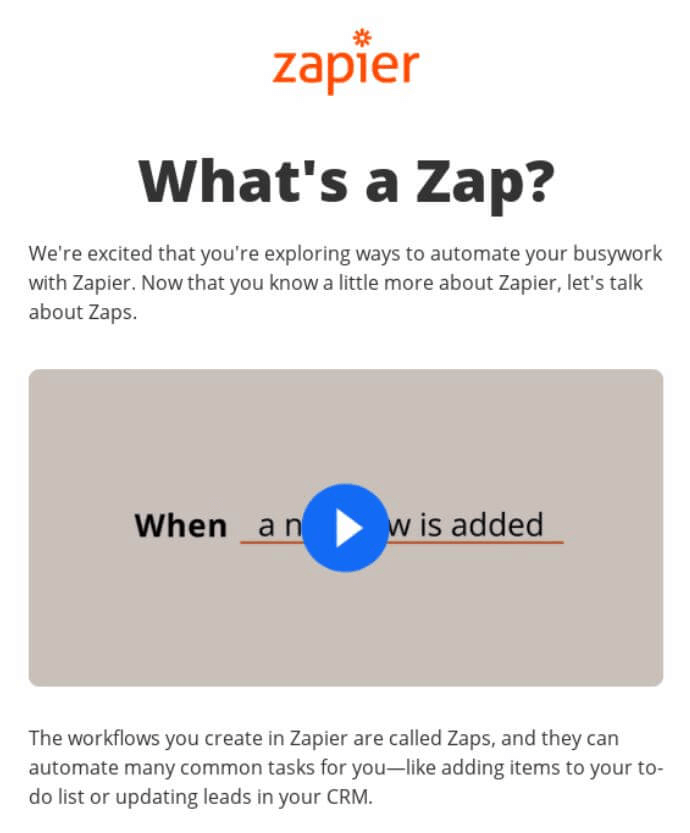 Set up a Newsletter
Scarcely a business doesn't send an email newsletter nowadays. Even if the reading frequency is quite low, they serve a purpose. That purpose is to increase customer engagement.
There's no other way to boost engagement that is as good as a newsletter. They are incredibly cost-effective for the impressive impact they have on the brand.
Explaining how to create an email newsletter deserves a blog post. We'll be only giving you a couple of pointers here. Most importantly, it has to be decently frequent (at least once a month), always deliver some form of value (usually through content or discounts), and relatively short. People get bored of long newsletters that ramble on about nothing.
As such, it's highly recommended to plan each newsletter far in advance. Additionally, you should use high-quality email platforms as part of your marketing process.
If you want to send newsletters without breaking your bank or having to learn a completely new system, try out our own platform. All of our plans, including the free one ( up to 15 000 monthly emails) include every top-tier feature, like email automation and SMS campaigns.
Additionally, we developed Sender with SMBs in mind and thus included all the necessary email marketing features, but built them in a way that anyone would easily understand them.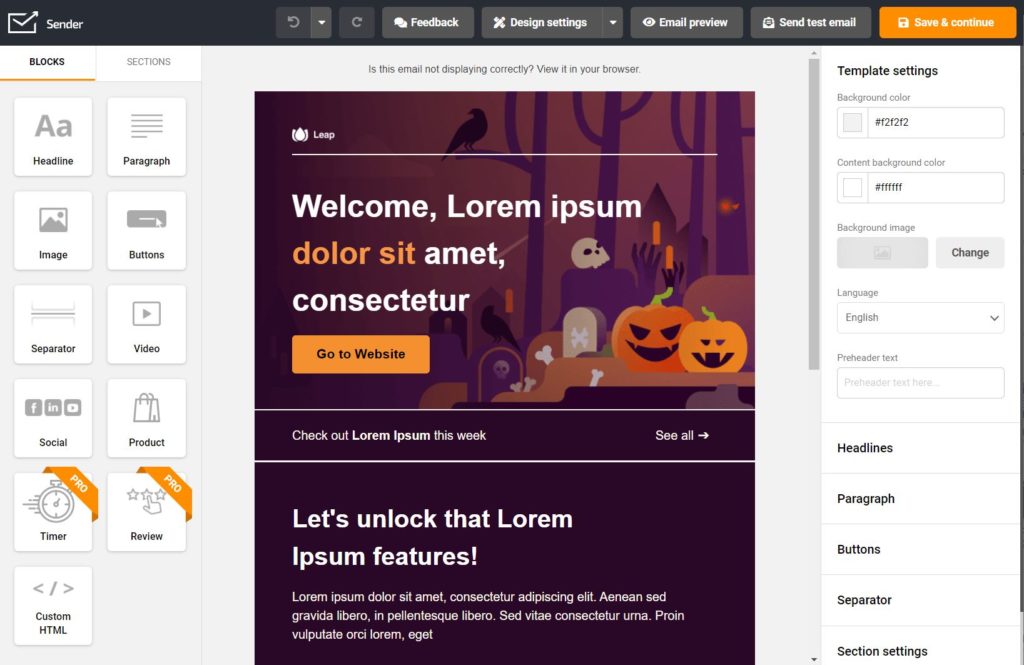 Customer Engagement Strategies
Focus on Customer Experience (CX)
If we were to pick an obvious step to drive customer engagement, improving CX would be the one. It is, however, one of the most difficult ones to accomplish. Just like engagement, customer experience is a multifaceted process.
Improvements in customer experience can be done through several routes. There's a reason several different professions in the field of user experience exist. Summarizing the work of all of them is, obviously, outside of the scope of this article.
Yet, some tenets can be used as guiding principles for a customer engagement strategy:
Customer service. Do a complete review of your customer service practices. Analyze data such as how long does it take to resolve issues, collect service quality indicators (e.g. NPS), etc.
Build customer success teams. If your business has long journeys such as in SaaS, success teams are essential. Customers will get lost, need help, or want support even after purchase. Providing such success-based support goes a long way toward building a positive CX.
Constantly collect feedback. Your customer's are the best source of information. After all, you're trying to make the experience better. There's no way to access how your customers feel other than asking via survey email.
Avoid dark patterns. Dark patterns are user experience strategies that make doing things that may impact the business negatively (such as logging out or unsubscribing) difficult. While they pump the numbers up, in the long run it negatively impacts customer experience and retention.
Personalization
Most modern marketing revolves around personalization. It is still, however, important to drive the point home. Personalization is essential to improve customer engagement as the clients themselves expect as much. Mass content is no longer as appealing and thus makes it hard to keep clients engaged with your brand.
Personalization will be applied over many channels. Email marketing and SMS providers provide many effective ways to personalize content. If applicable, always attempt to add small personalization indicators such as the first name and other available data.
A great example of a quick-and-easy way to take advantage of personalization is to send out birthday greetings. These can be done through emails or SMS messages. While it's nearly costless, it adds a lot to creating a successful client engagement strategy.
Some businesses opt to show dynamic content. It is certainly an extremely powerful strategy if implemented correctly. We would recommend taking such an approach, however, we realize how resource-intensive it is. Dynamic content should be considered one of the final frontiers in personalization.
Customer Rewards
Customer loyalty is hard to acquire and easy to lose. Engagement is no different. You have to continually provide exceptional service and remain on the customer's mind to keep their attention on point.
Rewards can be issued for many reasons. Two of the best ways to approach customer rewards is to grant them for continued loyalty and for delivering feedback. In retail and ecommerce, issuing these is simple, since they can be discount codes for a small percentage.
For some industries, customer rewards can be free merchandise. In some cases, that might be better than granting small discounts. While the upfront costs are higher, branded merchandise is free long-term advertising. Additionally, it works great for re-engagement as customers will constantly see branding when they wear the merchandise.
Email Marketing
Email marketing is the foundation of any user engagement strategy. Setting up emails is easy and cost-effective while providing immense engagement and re-engagement benefits. We recommend sending out several different emails.
Newsletter
Every business should have an email newsletter. Usually, these can be monthly issues that update everyone, especially the B2B customer, on the relevant news. There are several important points to keep in mind, though.
While a newsletter should be a regular issue, missing out one or two is not the end of the world. They should still be engaging and interesting to your clients. Sending out newsletters when there's really nothing to write about will dilute the value delivered over time. Eventually, it might dissuade readers from opening your emails.
Additionally, include only information that is relevant to the customer. There are lots of things that are relevant to your own business, but most of them are not of interest to others. A great example is patch notes for software. Most incremental updates improve performance by 0.1% – something a customer will never notice. Don't put these in a newsletter.
Finally, they should still be highly skimmable and relatively short. Most people don't have hours to spend reading a newsletter. Make it easy to skim through with a few scrolls on a mobile phone.
If you want to stay on the mind of your customer at all times, email marketing is essential. Our marketing platform provides all the features necessary for effective email and SMS campaigns. You can even start a free trial and get all of them right off the bat.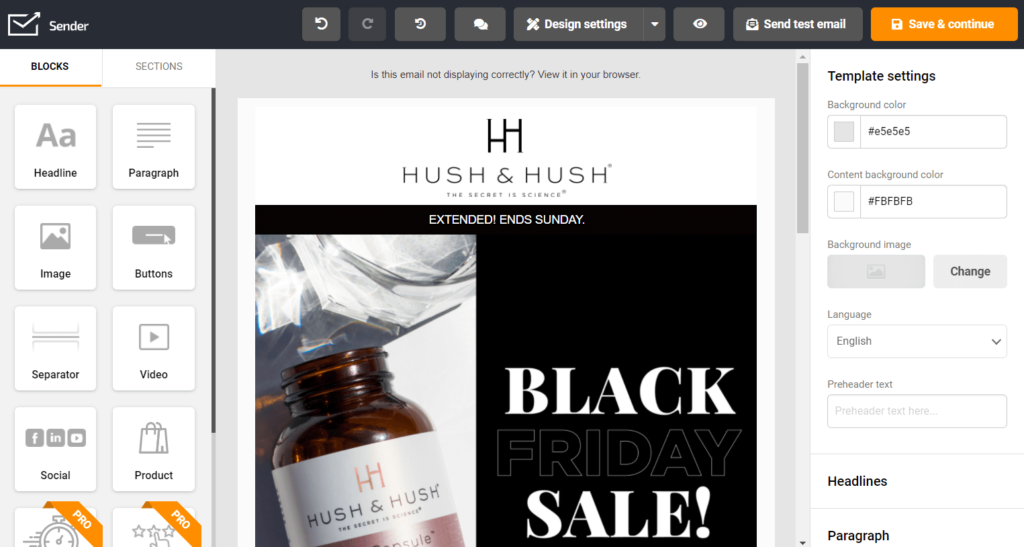 Features and New Products
On the other hand, your customers will always be interested in any new features or products your business is launching. All of these should be included in the newsletter once they are live. A separate announcement email also doesn't hurt.
Sending some sneak peaks and announcements in separate emails, however, is also a great way to prepare and engage customers. These emails also serve as a way to prepare your clients for any changes they might need to make.
Finally, feature and product announcements increase customer engagement by providing a continual stream of valuable emails. Customers might be enticed to continue engaging with the content you've provided.
Special Discounts
We've mentioned the importance of personalization previously. Email marketing is a great area to take advantage of the concept. Most people subscribe to emails to look for sales and discounts, anyway.
Birthdays aren't the only occasion, however. Discounts, especially in retail and eCommerce, should be frequent. Send emails for holiday sales, anniversaries, etc. You basically can't go wrong with this one as long as you keep ROI in the green.
Shout Out Positive Reviews
Positive reinforcement has been a staple of psychology since the dawn of science. Any behaviour that's positively rewarded influences the person to continue doing so. Social positive reinforcement is likely to have the same effect on the person, however, it might also influence others that notice it.
Shouting out positive reviews is a great way to build engagement. In marketing, we do everything that will improve the business and customer experience at the same time. Shouting out positive reviews does both because it rewards (socially) the writer and influences other customers to do the same.
Additionally, it puts the brand positively as it tries to engage with clients. Any positive engagement with reviews, customers, or other brands lifts the one in question up in the eyes of the customer.
SMS Marketing
SMS marketing is one of the rising tactics for customer engagement. Statistics show that the channel attracts much attention because people use their mobile phones daily. Everyone checks their phones several times per day.
As a result, it's a great way to grab the attention of anyone quickly. SMS open rates reach 99%. Thus, it's a surefire way to get some brand engagement.
Remember, however, to keep the SMS messages short, sweet, and action-packed. They work best with a single clear call-to-action with a relevant link. Most companies use SMS marketing to collect feedback, send discounts, sms notifications or short updates.
Also read: What are SMS Campaigns? Definition, Examples
Social Media
Social media is all about engagement. Before you can take advantage of the channel, however, you first have to build a sizable audience. Once it's there, you don't have to pursue some innovative idea to get customers engaged. Tried and true methods such as contests work.
Community
Building a community around your product or services is the way to go. Especially, if your products or services are more complicated than some basic household item. People will want to get some troubleshooting or share their experiences.
Communities should be established both on social media and on other websites. Companies have used Reddit, Medium, and other platforms successfully. Before picking one of these platforms, remember to gauge your target audience. Building a community for a target audience of 18-25 males will be a lot different from a target audience composed of 40-55+ year olds.
A platform should be chosen with the readers in mind. For most businesses, setting up a subreddit on Reddit will be the best start. Some management will be required, however, the real-time interactions that take place on social media and the community will drive engagement upwards.
Contests
Creating social media contests is a frequently used strategy. While a prize is necessary, the user engagement created from a proper contest is unmatched. It may involve any number of activities with the best ones being somehow related to your business model.
One of the best approaches is to create a contest that requires user generated content. Taking photos, creating images, etc., all work great, because the contest generates more points of interaction and gets people talking. They do, however, take quite a bit of time to get off the ground.
A weaker, but more common engagement option is to simply ask for likes, shares, subscribes, or any other interaction for inclusion into the contest. While these are popular, it should be remembered that a lot of the engagement generated is fake. Some people will interact to join the contest and instantly forget about the brand.
Video Marketing
One of the costliest options, both online and offline. Video creation requires the business to have several decently skilled people (a video editor, a script writer, and actor or animator). It's also a project that takes a significant amount of time.
It can be used to generate interest on many levels. Companies that work in B2B can focus on creating webinars to share knowledge and build their brand image. B2C companies, on the other hand, can put out fun content that attracts the attention of regular users.
Generally, while costly, it's hard to go wrong with video marketing. As long as the production quality is up to par and something of value is being shared, it will produce some engagement.
At the start, it's best to gauge overall interest by creating several different types of videos. They can be guides, tutorials, knowledge-sharing, or even podcasts. Whatever attracts your audience best, should be used for future video marketing.
Conversational Marketing
Conversational marketing is the process of using automated chatbots instead of generic, template-based lead capture forms. Usage of these bots reduces the amount of time the lead spends waiting for your brand to respond.
While conversational marketing doesn't directly influence customer engagement, it improves the interaction rate by reducing "downtime". Whenever a potential customer has to wait for a brand to respond, they might also look for ways to achieve the same thing with a competitor. He who responds first can, sometimes, win.
Additionally, in some cases, the lead can be moved on to customer success or support teams instantly, which greatly increases the likelihood of the sale. If such an approach is not possible, the chatbot can be used to suggest further steps the potential lead should take. It will keep them engaged with the brand.
Push Notifications
One of the most effective ways to drive customer engagement is through push notifications. If you have an app or something similar, you're likely already using them. They serve as a quick reminder about anything important and, also, of your brand.
They are also one of the most dangerous ways. Push notifications can quickly irritate someone, especially if they are too frequent, which may lead to them opting-out entirely. Therefore, push notifications take careful planning in order to ease out the most effectiveness.
Again, the recommended strategy, at least at the start, is to only send push notifications for the most important events. Video games frequently use them to update some important in-game status. Financial services use them whenever a payment has been made, etc.
From there onwards, some experimentation can be done. You should always remember, however, that you are walking on a fine line. A little too much might be fatal to customer engagement.
Implement a Multichannel Strategy
We've talked at length about multichannel and omnichannel strategies on our blog previously. The central ideas of these strategies are to create a congruent customer experience across all platforms and channels you own.
Part of the process is integrating data from all channels into one system. While it's significantly more complicated than building a newsletter, creating a multichannel strategy for customer engagement is the next big step.
For those who haven't begun utilizing multichannel marketing, we'd recommend picking two or three channels that are going to be combined. Trying to do everything at once will just end in failure. Two of the simplest picks are either email and SMS or email and social media.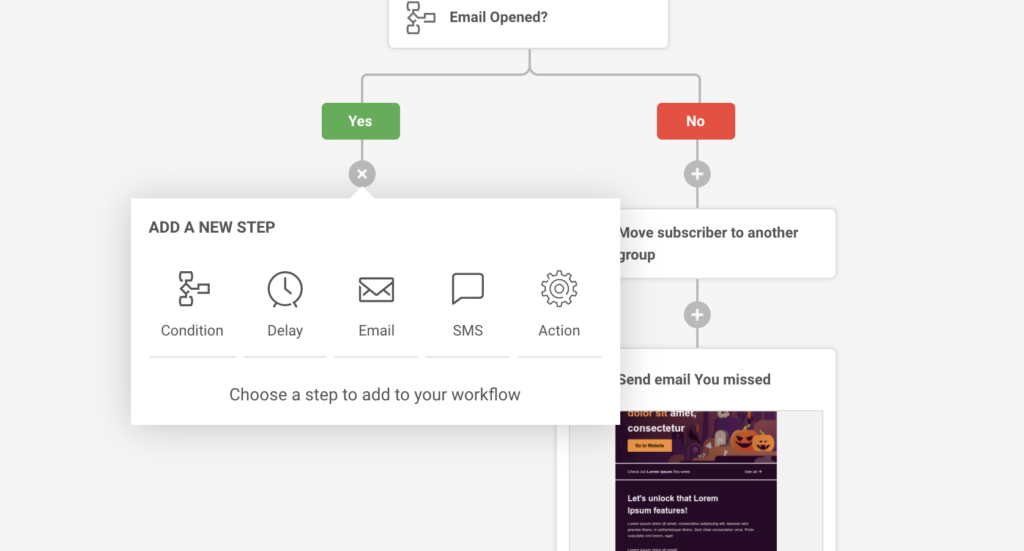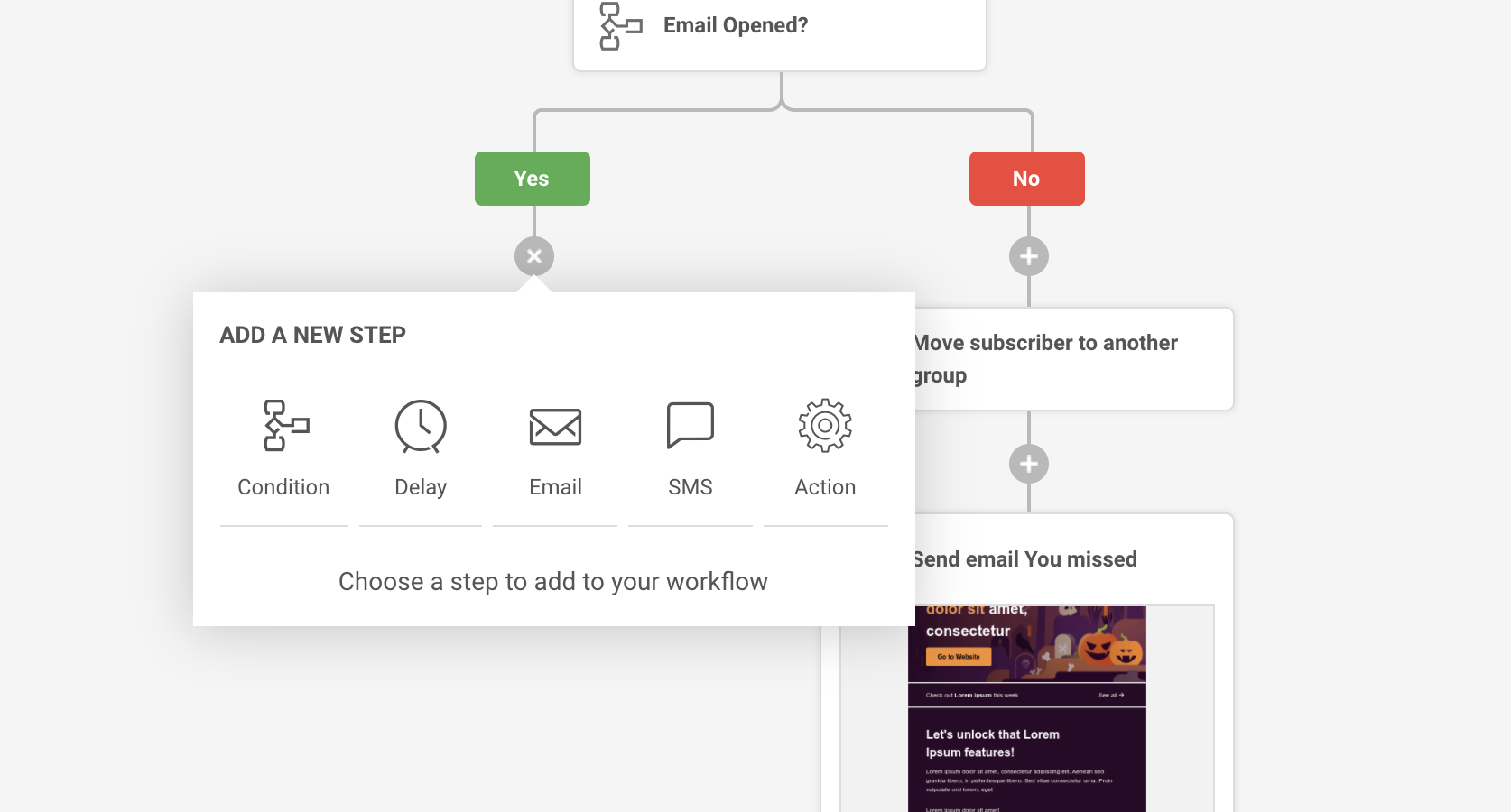 Customer engagement in social media is usually already important as the algorithms rank content based on those factors. As such, combining email with social media is often a great choice for B2C businesses.
Want to learn more?