Like what you read?
Apply it in practice with Sender.net - the most cost-effective email marketing solution in the market.
Try Sender for free
Everyone has received an SMS notification, even if you don't know what it means yet.
For example, if you've had a message come in that someone has logged in to your account or changed something in some app, you have received news through SMS notification.
Businesses have plenty of reasons to use them in their daily operations. Primarily, they are used to deliver updates and notify users about significant changes. More importantly, however, push SMS and notifications have some marketing applications.
What is an SMS Notification?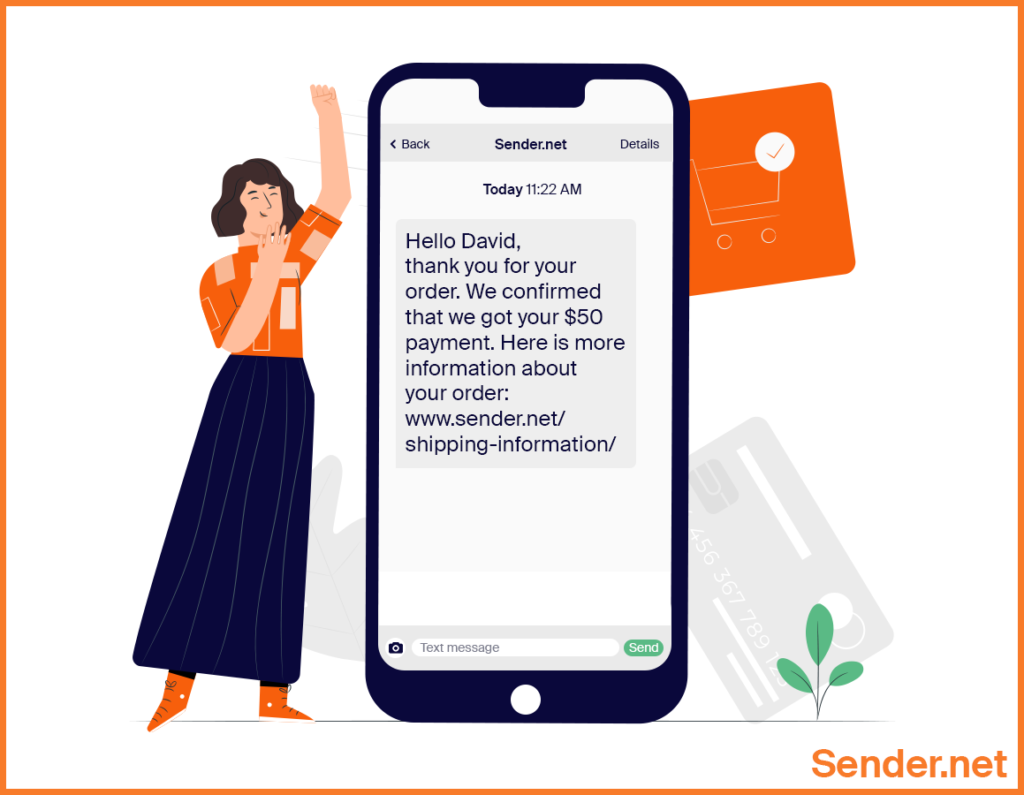 SMS notifications are taken to mean text messages that appear when some event happens in some other application, place, or other area. For example, you might get a notification from your bank that you login into your account.
They are now being used for marketing purposes due to the great open and click-through rates. Additionally, since everyone is on their cell phone nowadays, you can be confident that the messages are seen and read.
When it comes to great email & SMS deliverability, Sender is the best choice to execute campaigns and automations. Just a few clicks and your SMS will reach your audience.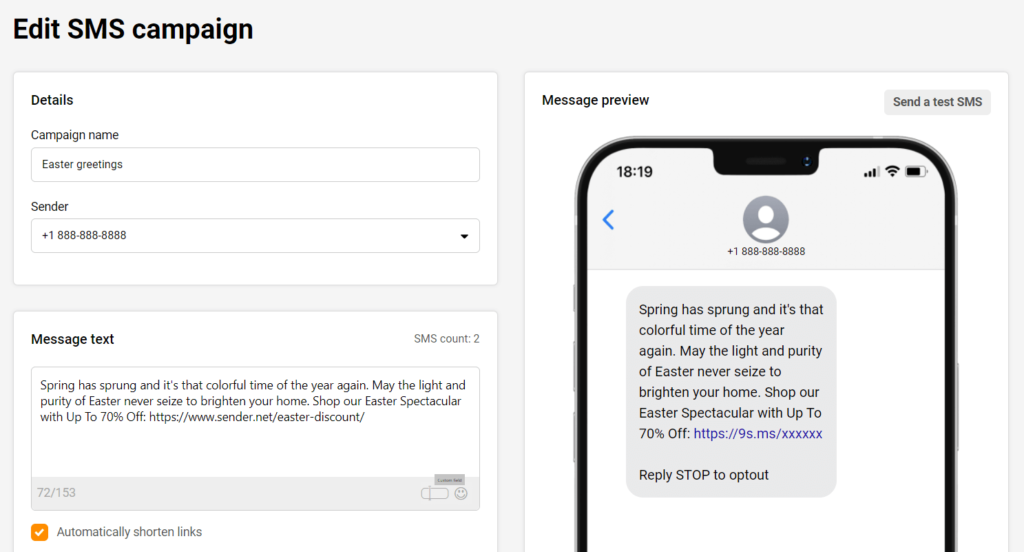 You can send notification messages through various apps or the native text messaging software inbuilt in Apple and Android. Usually, however, the notifications sent through custom apps that pop up at the top of the screen are called "push notifications".
On the other hand, SMS notifications are nearly always delivered through an SMS gateway. Companies generally use service providers to deliver these SMS alerts in bulk rather than sending a ton of them manually.
SMS Notification Service For Business
As mentioned previously, a business can use a text message notification in various ways. For the longest time, a majority of those have been emergencies and transactional alerts. Marketing purposes, however, have been slowly gaining ground.
For one, people are on their phones multiple times per day. So there's an almost surefire guarantee that the customer will read anything SMS notify them about. Additionally, 75% of people would like offers to be delivered to them through SMS.
Businesses, however, can't send out SMS notifications (or any messages at all, for that matter) without receiving the explicit consent of their users. So sending unsolicited messages can lead a business into big trouble.
As such, many choose opt-in forms. These are interactive pieces of content, often pop-ups, where users input their phone number and confirm their consent. 
Many mass push SMS service providers have integrations with popular systems such as Woocommerce, Shopify, and WordPress, making the creation process of these forms as easy as a few clicks.
SMS Notification Examples
To give you a better understanding of how these message notifications work, we'll be drawing upon a few examples from well-known businesses. After going through some of the examples, you'll notice one trend – these aren't that different from regular marketing messages.
Domino's Pizza
Visit Domino's Pizza near you in next two hours and get 25% discount! Just show this message at the pay box.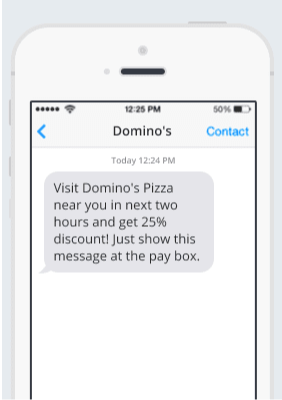 Restaurants have several use cases when they want to send SMS. These can be used for booking confirmations, discounts, and takeout.
Wayfair
Wayfair: Arriving Today! Your sofa will be delivered 10 AM – 2 PM. Track your order LIVE at: [URL].
Furniture and transportation services can employ a mix of messages for a fast heads-up for deliveries and order notification SMS. They can also be used as marketing messages to inform flash sales, send automated payment notification SMS, etc.
Chelsea FC
Hello, [name]! Check out new comings in our fan store in London. Buy 2 or more items. Get a chance to win 1000£ on buying tickets for Champions League Final!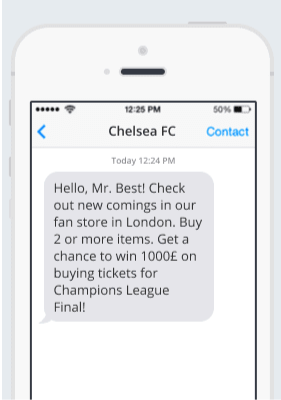 Entertainment businesses have a nearly infinite number of ways to utilize SMS notifications, from sending a birthday reminder with discounts to informing about last-minute tickets or openings. Likewise, there's a multitude of ways to utilize these messages successfully.
Benefits of SMS Notifications
Besides the apparent benefits of message notifications as a secondary or primary marketing or informational channel, there's also the hidden benefit of immediacy. Most other marketing channels, in comparison, are slow.
Emails, for example, have a much longer processing time simply because few people open their mailbox that often. Mobile phones, on the other hand, are always at the ready.
As such, SMS notifications are read nearly instantly, leaving few unread texts, if any at all.
Additionally, the click-through rate is tremendous. Usually, it hovers somewhere around 6% (by Textanywhere), about three times as high as with emails or other channels. So while you should always be aiming for maximum efficiency, there's more room for both error and success.
Finally, SMS notifications are simple. Most other channels have to have images, long-form copy, and everything else optimized to a T. SMS and SMS is uncomplicated as it's simply a text with up to 140 characters.
Stand Out with Refined SMS Notifications
SMS messages are being used for a wide variety of purposes. While they have been mostly viewed as a transactional channel, they're just as efficient for marketing purposes.
Moreover, the incredible immediacy and impressive statistics make them perfect for short-form advertisements.
Want to take full advantage of the power of SMS? Choose Sender! We'll provide you with a dual platform for all of your SMS and email marketing needs. Manage everything under one system and achieve better marketing results.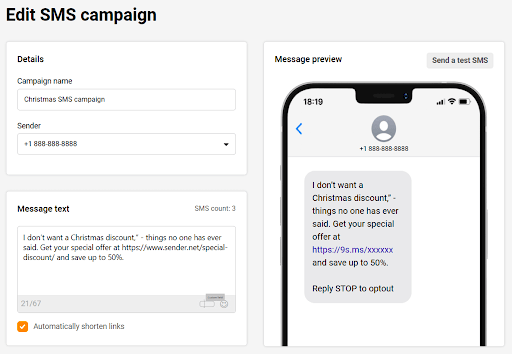 Profit out on multichannel automation and surprise your customers by contacting them in a preferred communication channel while enjoying astronomical engagement rates. Try our services for free!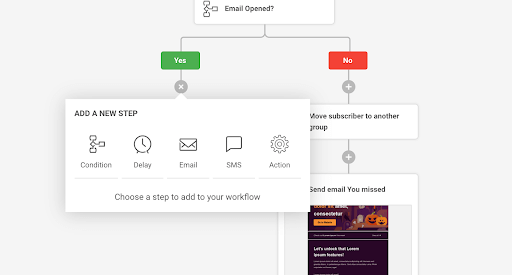 Also read:
What is SMS Marketing? Definition, Best Practices,
SMS Marketing for Ecommerce: Strategies, Templates