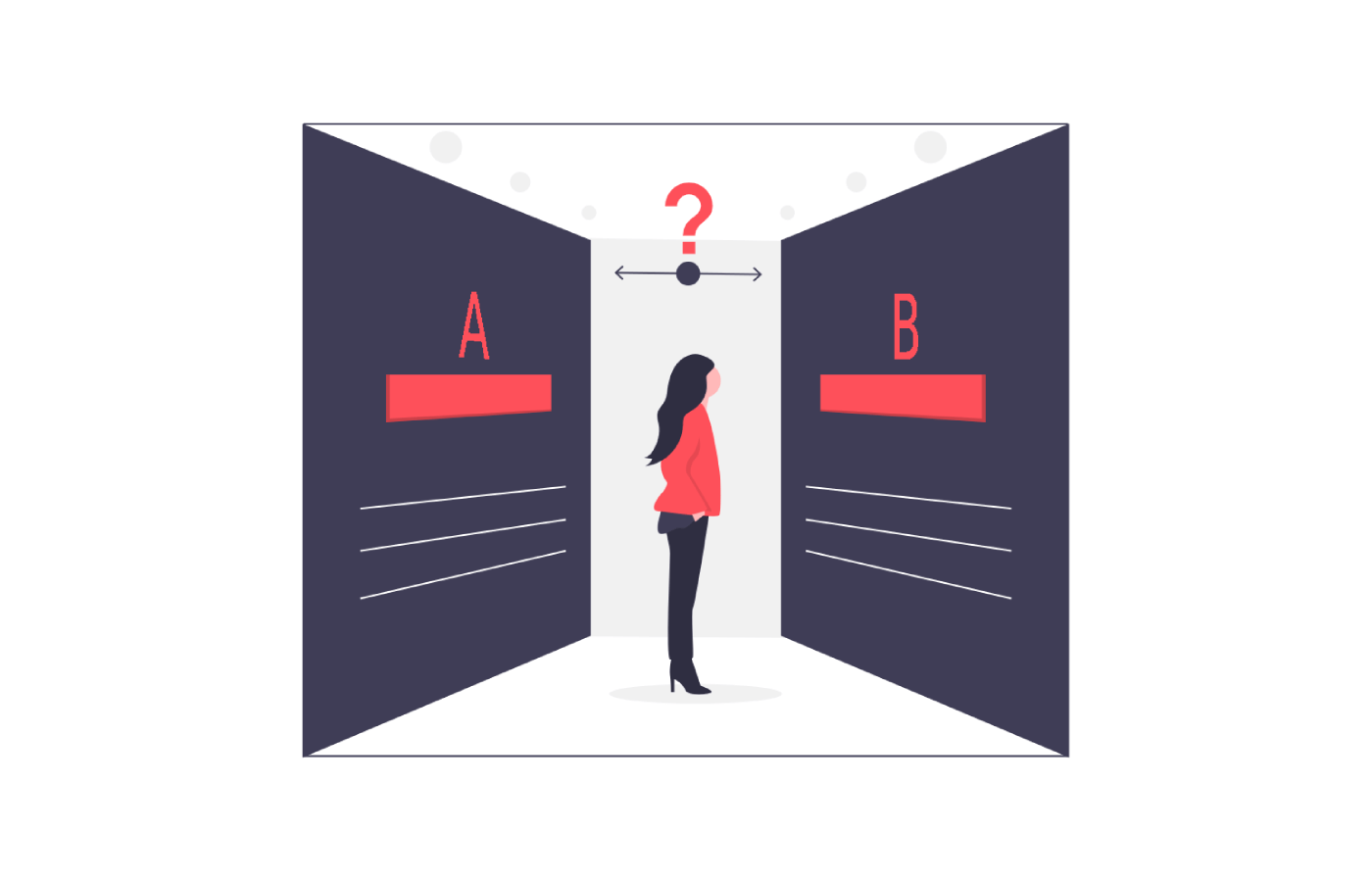 6+ Best Email Subject Line Tester Tools
Are you looking for a subject line tester tool?
Creating the perfect email subject line is not a simple task.
You have to balance creativity with the information about your target audience to get the best email open rates. While that may seem like a difficult assignment, there are subject line testers that will help you get the best results and ease the process.
Isn't it irritating when you have everything lined up to send out a newsletter, only to be stopped by a lack of excellent subject line? Subject lines decide whether a newsletter is opened or sent to the trash; you must get them right.
The subject line has so much power that if you get it right, you can boost your email campaigns to the top. Here are some numbers to prove that:
"Sales" increases the open rate by 4%, although the word "Sale" decreases by 2%.
Personalized email subject lines that had a name included boosted open rates by 29.3%.
68% of recipients report email as spam based only on the subject line.
1-5 words subject lines have a 16% open rate, while 6-10 words have a 21% open rate, and 11-15 words have a 14%.
The subject line has to be intriguing yet straightforward, packed with power words and not be too long, etc. for your chance to open the email.
In this article, we'll cover 6 subject line testers you can use for your business newsletters.
We'll also review all types of tools that include the emotional impact of words on subscribers to those that will help you find the mobile-friendly subject line and protect your emails from spam filters.
TOP6 Email Subject Line Tester Tools
Shortlist.
1. Automizy

Improve your email campaigns open rates
Receive a higher click-through rate
More traffic to your website.
More subscribers increase the revenue from your campaigns.
About Automizy testing tool
Automizy claims that unlike other subject line testers, they use AI and deep learning to find a suitable email subject line for you.
Additionally, Automizy reaches a database of newsletters and knows its open and click-through rates. Automizy is capable of receiving data and restructuring itself to provide more helpful insights on what is working to produce better email results.
Once you've entered your subject line, Mizy will generate a performance rating and share advice on improving your copy.
Automizy email subject line tool tests
Open rate pattern.
Keywords.
Spam Phrases.
Length Analysis.
Sentiment.
The subject line testing criteria continuously change due to AI and data processing to keep the subject line score and open rate as high as achievable.
2. Mailtrap

Inspection of HTML/CSS and tips on what can cause problems.
Email preview on the spot
Spam score and how to improve it.
Shared inboxes for a smooth collaboration.
About Mailtrap testing tool
Mailtrap works as a virtual SMTP server and captures not only lets you examine their headers (including subject lines) but also email body. Mailtrap mimics the work of a real SMTP server.
It separates the staging emailing from production and reduces any possibility of a test email to land in an actual client's mailbox. That's why no subscriber will ever be spammed by accidentally.
Mailtrap groups email from each server to individual inboxes by entering from 5 to 10 lines configuration code. Developers associate each server with a particular mailbox at Mailtrap.
All emails from that server will be stored in a specific inbox, which makes it one place easy to test staging emails.
3. Sendcheckit

If you want to have an email subject line tester on your website, then Sendcheckit is your tool. It is the backend API that works on Web and Slack versions of email subject line tester.
The primary use for this API is to present a real-time score to a user entering a subject or headline.
Usage of Sendcheckit embedded subject line tester is free and unlimited for the general use.
Letting users in your application or website enter headlines or subjects and having them scored.
Although the only condition is that the link surrounding the letter grade and score remain whole. Clicking the web link opens a new tab where the user who tested a subject line can get more insightful information on how to improve their score.
4. Zurb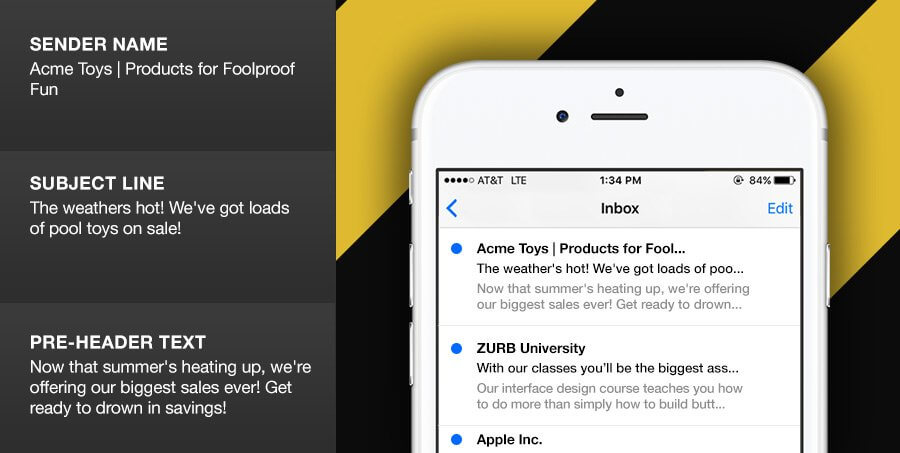 Here are what you can do with TestSubject:
Test how your subject line displays on the different devices.
View how your sender name shows on the most popular mobile.
Review your pre-header text.
Most readers choose to open an email based on two circumstances, the sender's name and the email subject line. Mobile email customers and devices often trim subject lines and names, leading to disastrous results.
Zurb created a TestSubject that is a simple tool for examining how your email subject line and name look on the most common mobile devices and email clients.
Here are what you can do with TestSubject
Test how your subject line displays on the different devices.
View how your sender name shows on the most popular mobile.
Review your pre-header text.
Zurb created an easy to use tool for newbies and professionals to test it out. You will notice a huge improvement in open rate when you start using this tool.
5. Aminstitute

With Aminstitute you will find out which emotion your client's headline most impacts:
Intellectual.
Empathetic.
Spiritual.
Intellectual. Words that are especially powerful when offering products and services that need reasoning or careful evaluation.
Empathetic. Honest words which resonate with empathetic influence usually bring out profound and strong positive emotional responses.
Spiritual. Words with the most definite potential for impact often appeals to people at an intense emotional level.
This free email tool will examine your headline to determine the Emotional Marketing Value (EMV) score based on established analysis technology developed by the Advanced Marketing Institute. Reaching your clients deeply and emotionally is a way to successful copywriting, and your headline is certainly the most important piece of copy you use to reach possibilities.
Your headline will be examined and scored based on the whole number of EMV words it has concerning the total number of words it contains.
This email subject line tester tool is perfect for you if you have more emotionally sensitive content.
6. Coschedule

Coshedule tool is easy to use, and it is always near you, you don't need to go to another platform to test your subject lines. Create all social media posts, blogs, and emails in the same place.
Coschedule is a powerful tool for any marketing professional; here, you can not only test email subject lines but also create a marketing and blog calendar on the same platform. This tool is perfect for those who loves to have all the plans at the same time.
Using Coschedule you will get:
Improve your open rates.
Receive a better click-through rate.
Get even more traffic to your website.
Increase your revenue from your campaigns.
Wrap up
Email marketing is a powerful tool for any kind of business, and if you want to make sure that people will open your emails, you will have to create insightful subject lines.
Sometimes to create them is not an easy task; that is so easy to misspell some words, and you won't even notice how your email will end up in spam.
Although, these email subject line tester tools that we reviewed today is a great solution for creating subject lines for your emails.
Most of these tools are free to use, so test it now, and you'll see a huge improvement in your email marketing.
We also recommend to read: