Every marketer is strongly interested in what is actually the best time to send their email blast.
In fact, there is no one specific and best time acknowledged. It varies and depends on the industry, your subscriber list, etc. Are we saying you shouldn't trust anyone but test test test and find out by yourself? It might be that this is the best answer. But if you have just started your email marketing career, and you need some data to count on – we will be happy to assist you!
Sender.net team has gathered the data, represented by such email marketing software wales as Aweber, Constant Contact, MailChimp and GetResponce so you could get some useful tips!
Best day to send email campaigns blast
Everybody want to get an easy answer on "What is the best time to send emails to get better response", and there is no shame in it. Here is what a several billion email addresses have actually to say about email opens by day of the week:
By looking at the chart below, you can simply notice, that most of the hustle results in the middle of the week. We analyzed B2B, B2C (eCommerce) sectors with cold emails and newsletters. After that, we get these results – Thursday happens to be the most popular email open day of the week, the second one – Tuesday.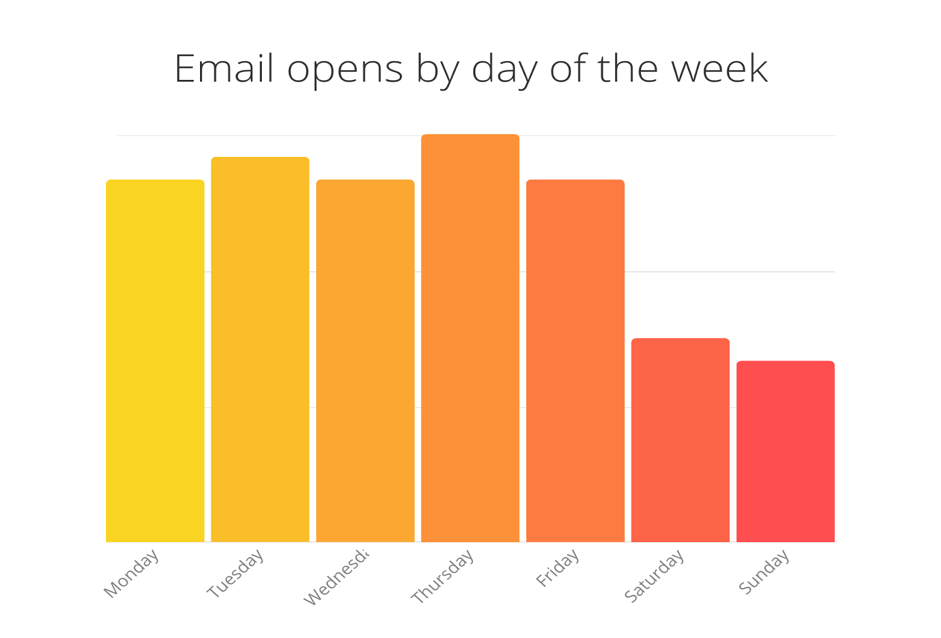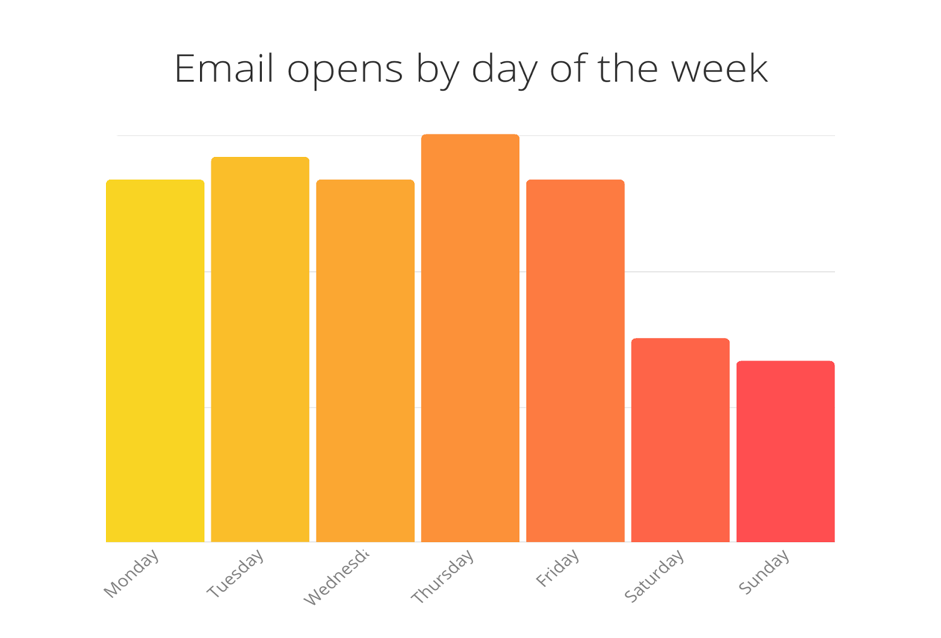 Right time to send email campaigns
The chart below represents email opens by the time of the day. We did our best to make a clear conclusion, so here it is:
1.8 a.m. – the action begins! The data shows and suggests that sending email campaigns at 8 a.m. during the beginning of work hours get the second best percentage of opens. Try sending your emails from on 8 a.m. and follow the Open Rate. Try it at least for a month to find out how it works for your industry and audience.
2. 10-12 a.m. – a peak! Why not try sending emails later in the morning? 10 a.m. – noon may actually get you the most opens. However, once again, it doesn't necessarily mean you have to follow this rule. You are the one who knows your audience and its habits, so don't be lazy and hit the road for experiments.
3. 2-4 p.m. – we guess you did not expect that. It turns out that afternoon is also more or less a peak time to send newsletters. So if you did not have a chance to send it earlier, it's OK – you can do it till 4 pm and still get high open rates.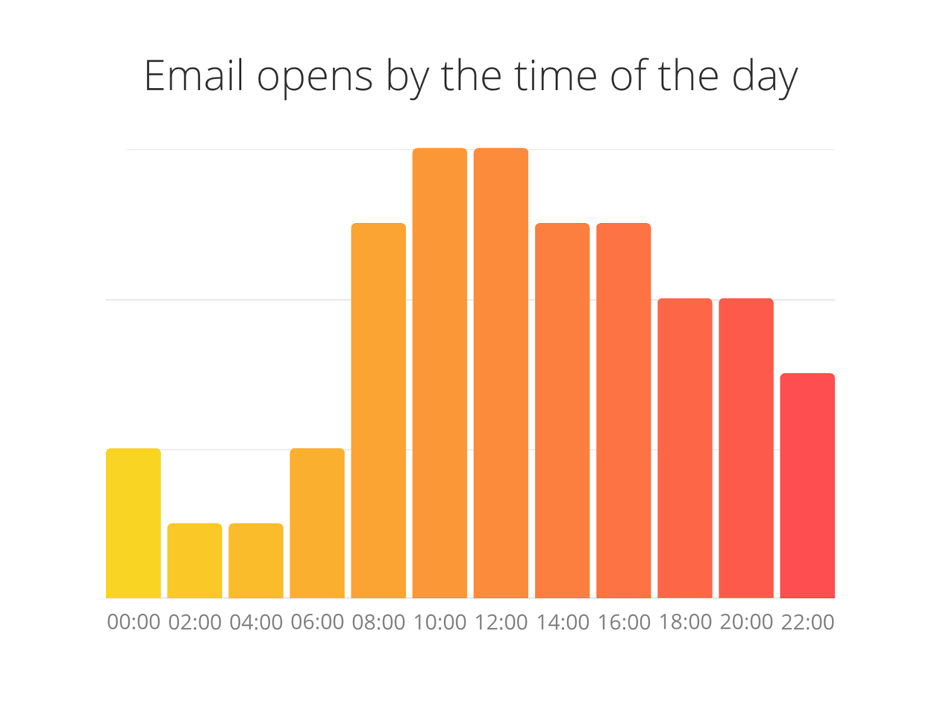 Onward & Upward,
Sender.net Team
Like what you read?
Apply it in practice with Sender.net - the most cost-effective email marketing solution in the market.
Try Sender for free