Like what you read?
Apply it in practice with Sender.net - the most cost-effective email marketing solution in the market.
Try Sender for free
With the development of communication channels, businesses are forced to adapt and adopt the tools and practices to help the brands sustain in the market.
Email marketing is one of these top techniques that finds its way to the target audience and brings effective results.
People receive hundreds of emails per day, including promotions, updates, or any other information. Most of them come from retail brands or companies with online shops presenting the products.
However, email marketing is not only for these organizations. Any industry or business can apply email marketing and create email newsletters to update their subscribers, promote and sell.
Healthcare industry and medical institutions are not an exception and can also successfully use it for their own benefit.
If you think that medical news is boring, think again as we are about to present 10 medical newsletter examples from different medical areas, which will change your opinion forever!
Content menu:
Why Use Email Marketing for Healthcare Organizations?
The Structure and Plan of Your Medical Newsletter
Medical Newsletter Design Examples
Why Use Email Marketing for Healthcare Organizations?
Customers want news and updates to be accessed efficiently and quickly, so old-fashioned printed newsletters might no longer be an option if you're going to stay in the game.
Let's look at some benefits email marketing can bring to your medical organization:
E-Newsletters are quicker and cost lower than the printed ones
So much time and preparation comes to releasing a physical copy – printing, folding, stuffing, and mailing costs are actually quite huge. Email marketing is usually cheaper and time-friendly.
You can create your medical newsletters with the help of an email marketing tool such as Sender, which also provides a library of templates and lots of features that will assist you in effective newsletter planning for your healthcare institution.
Newsletters offer real-time tracking, flexibility, and dynamic
Once you send your medical newsletters, you can approach a large number of people at once. Besides, email marketing tools allow you to look at statistics and analytics to review your progress and improve your newsletters further.
Other than that, e-newsletters allow you to include links or attachments, so if you are looking to distribute important information such as prescriptions, test results, or appointment confirmations, you can easily do that by clicking just a few buttons.
Newsletters help you promote your organization
Besides the convenience of fast delivery, flexibility, low costs, and time-saving, writing your medical newsletters while using online resources will help you spread awareness about your healthcare organization.
You will not only have a chance to communicate important information but promote your institution by creating some marketing and advertising newsletters too. You will be able to send your brand message, and tell your customers how much you care.
If email marketing is implemented correctly, your company will enjoy the benefits such as brand awareness, word-of-mouth recommendations, excellent brand-customer relationships, and brand loyalty.
The Structure and Plan of Your Medical Newsletter
So now, once you consider sending e-newsletters to your customers and subscribers, let's look at some tips and practices which can help you structure your medical newsletters and attract your readers effectively:
1. Decide on the frequency of your newsletter
Most healthcare institutions tend to send their updates once a month. However, if you feel that you can provide valuable content to your customers more than once per month – bring it on!
2. Plan your medical newsletter content
Establish a primary topic for your newsletter and back it up with a few secondary topics for each newsletter unless it is specifically designed for a purpose. You should develop some content ideas beforehand and prepare and plan, so your message is clear and well-developed.
3. Design your layout, format, fonts, and colors
It would be best if you kept consistency in your e-newsletters as it will help your subscribers remember and distinguish you. Keep it simple and easy to read, use short paragraphs, and don't go over the board with the text. Use your institution's colors and add some visuals to back up your message.
4. Attract your audience with personalization and an exciting subject line
People tend to 'scan' the messages before they read them, so a capturing subject line will do the trick. For a greater likelihood of your email being opened, you might want to use personalization, including the person's name.
Also, distinguish the main topic of your medical newsletter so the reader is more convinced to open your email.
Also read: 7+ Email Personalization Practices with Real Examples
5. Focus on providing value
Your content must be valuable to the reader. Before you send your medical newsletters, make sure your information will benefit the recipients. The following content ideas might be helpful when creating engaging and enjoyable newsletters:
Emergency medicine newsletter;
Medical news today newsletter;
Appointment availability;
Appointment reminders/confirmations;
A recap of the client's recent visit;
Prescription reminder;
Change of office hours;
Client testimonials;
Information about doctors/their qualifications;
Healthcare tips and practices;
Deals and special offers on certain procedures/treatments.
Medical Newsletter Design Examples
Now, once you know the benefits and learn how to structure and write your medical newsletters, let's look at some best examples in the healthcare industry for inspiration and to get you brainstorming your own ideas!
1. Green Medicine Newsletter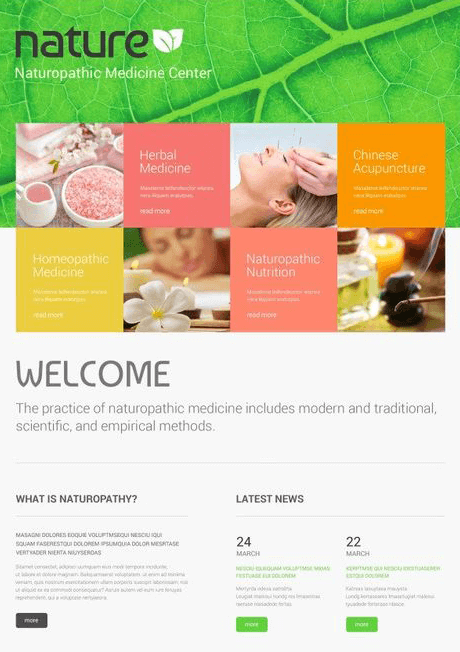 2. Yoga Newsletter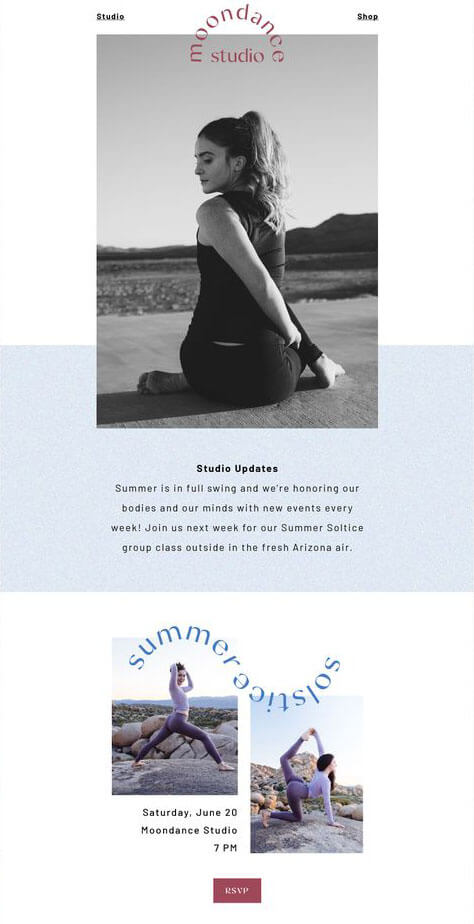 3. Dentistry Newsletter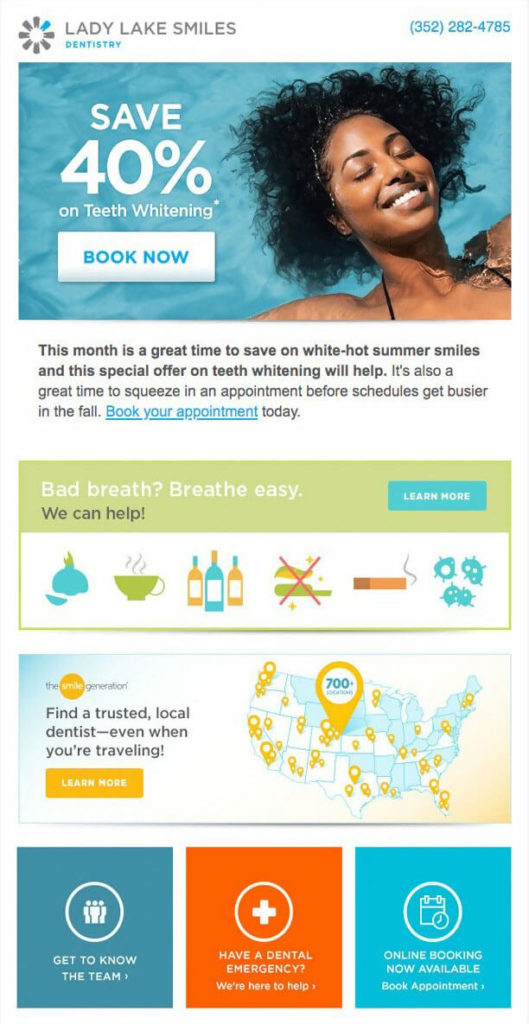 4. Public Health Newsletter
5. Sexual Health Newsletter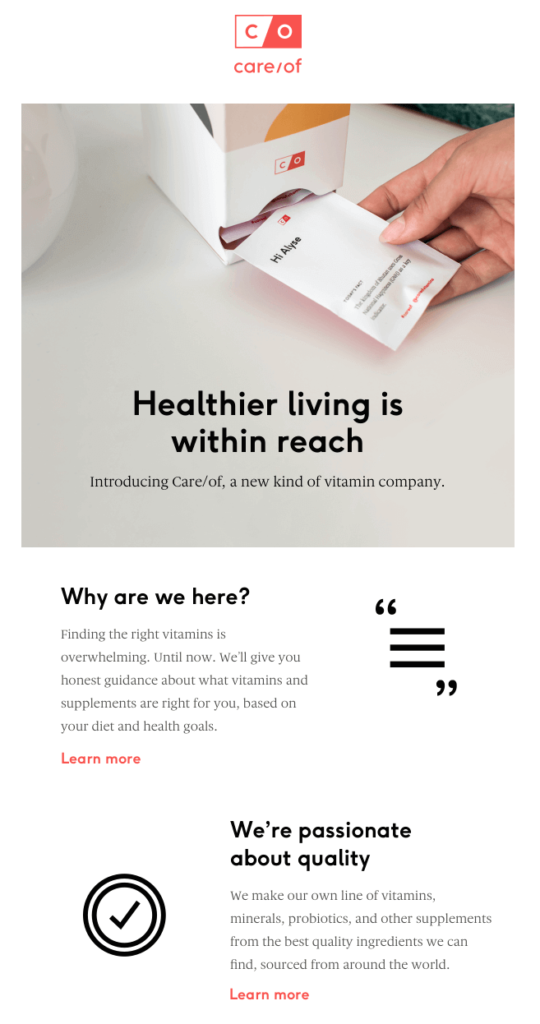 6. Psychiatry Newsletter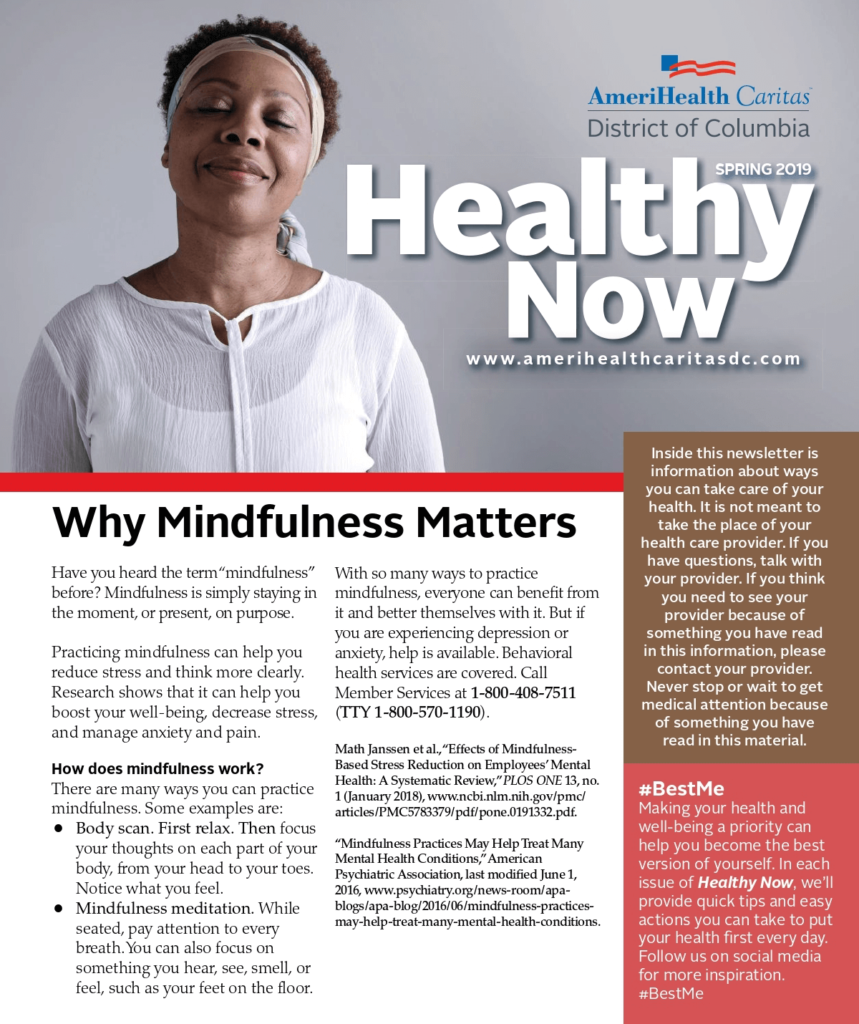 7. Dermatology Newsletter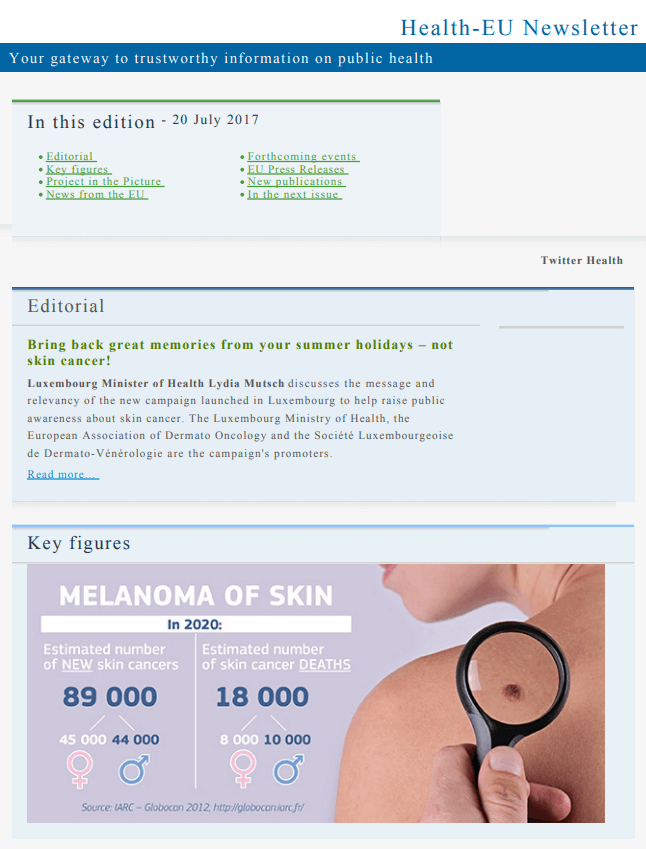 9. Pharmacology Newsletter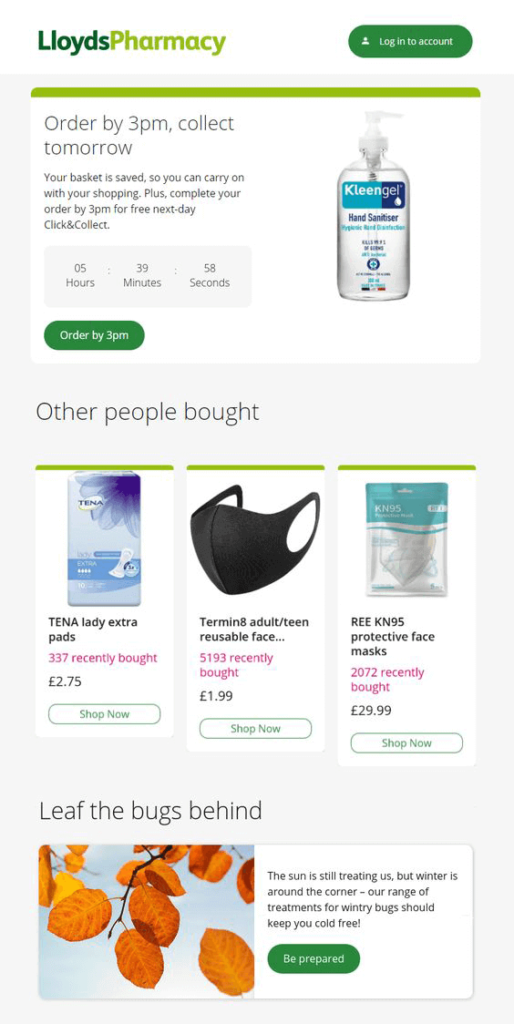 10. Veterinary Medicine Newsletter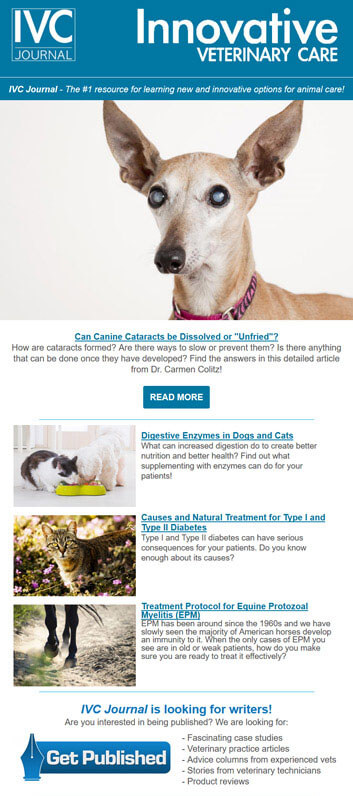 Summary: Medical Newsletters and Their Benefits
Developing communication channels enables new ways of approaching clients. With many companies applying emails as an effective marketing and communication tool, the healthcare industry is no exception.
By having e-newsletters in your medical institution, the organization can save money, time and reach more significant numbers of customers at once. You can also track and analyze the statistics, so your newsletters can improve and provide the information your recipients want and need. 
Besides that, email marketing is an excellent way of promoting and advertising, which will help your company stand out and be remembered. Further benefits will also be present after some time if email marketing is done correctly, such as brand loyalty, relationships, and word-of-mouth recommendations.
Don't forget to structure and plan your medical newsletters, which is a crucial part of their success. Decide how often you will be sending them, plan your content, design the fonts and layouts, use personalization and engaging subject lines to attract attention, and make sure your information is valuable and beneficial to the reader. You might want to use some of the suggested content ideas to get started.
Lastly, 10 medical newsletter examples were presented, so by now, you should know how to structure and create a healthcare newsletter that is engaging, enjoyable, and exciting.
If you're looking for a powerful solution for moving your marketing means to the next level, consider Sender – the world's most affordable and easy-to-use email marketing platform, with all top-tier features, including email, and SMS automation.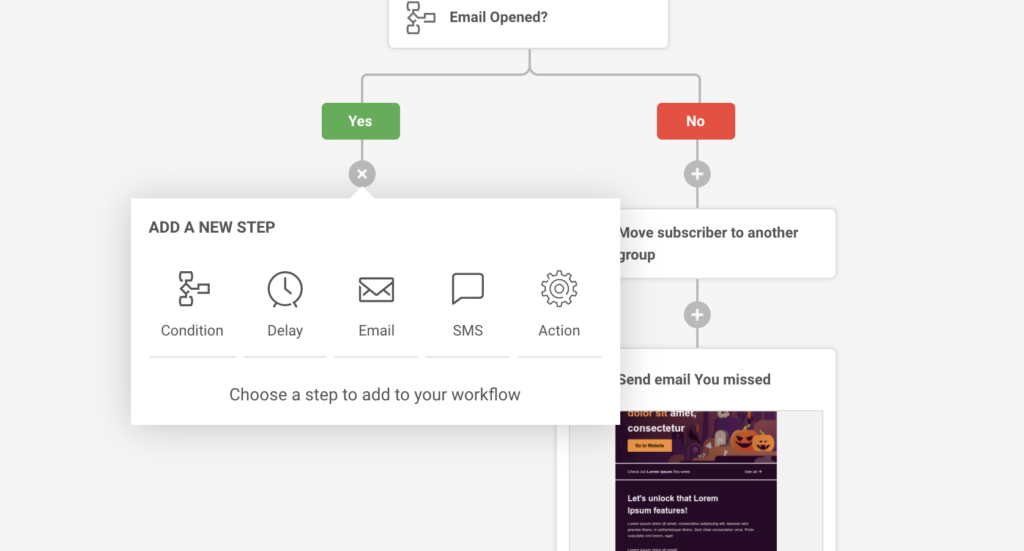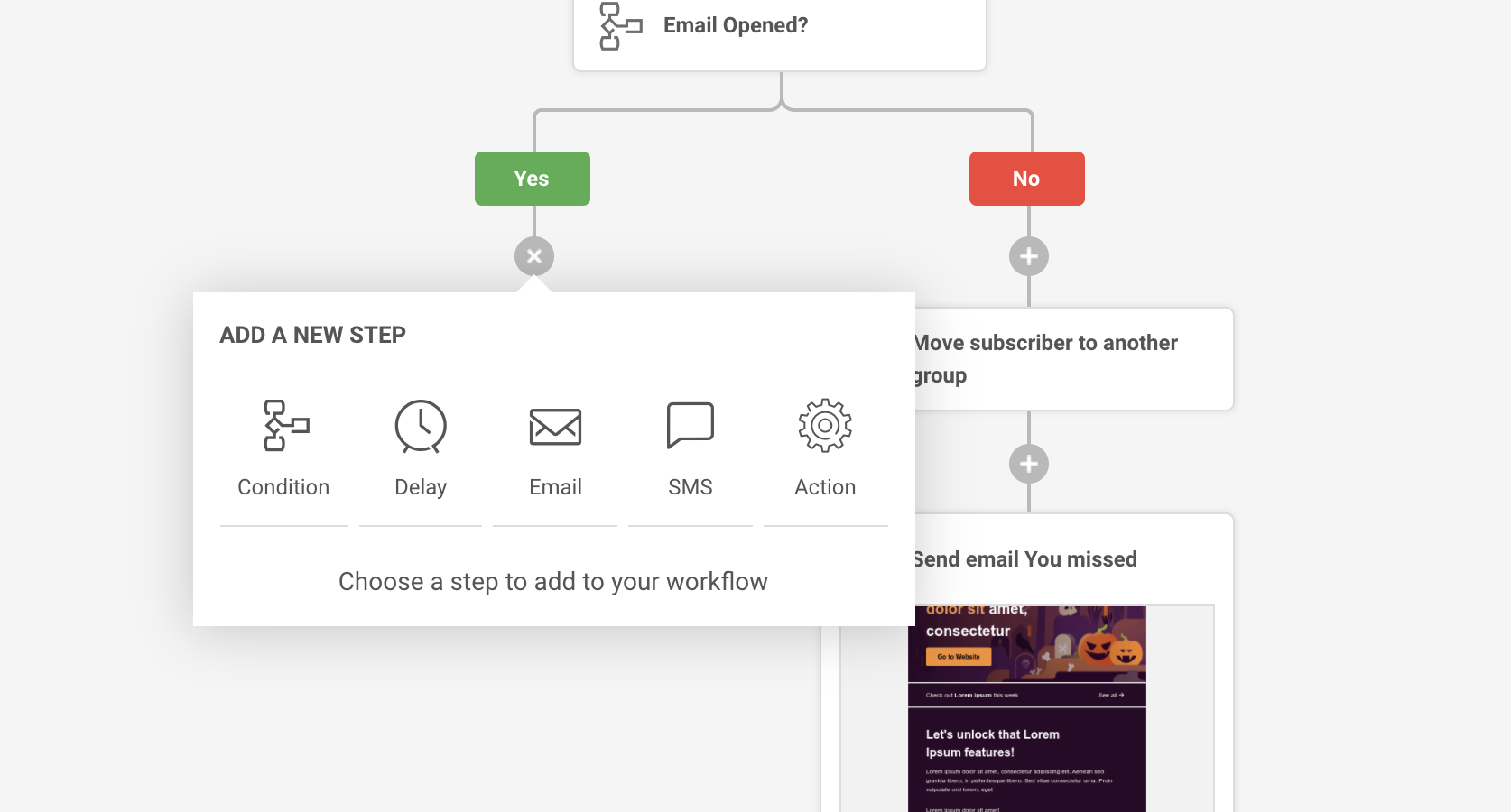 Also read: 7 Health and Wellness Newsletter Ideas
---
Article contributor – Erika Klisonyte