Like what you read?
Apply it in practice with Sender.net - the most cost-effective email marketing solution in the market.
Try Sender for free
Regardless of how good your product or service is, unless you are already a well-known business or brand, you need great marketing to help convey that to your prospective customers.
And no marketing discussion is complete without mentioning promotional marketing.
In this article, we answer the top questions related to promotional marketing and share how you can start using it effectively to grow your business.
What is Promotional Marketing?
Promotional marketing is the activities, tactics, and overall strategy used to share information about and promote a business, product, or service. The idea is to increase brand awareness and engagement, which will subsequently lead to leads and sales.
What are the 4P's of Marketing?
Marketing theory proposes a framework called the "Marketing Mix", which comprises of 4 essential elements that will help you define clear and relevant marketing communication to your intended audience.
These are:
Price;
Product;
Promotion;
Place.
Modern marketing concept extend this to 7 elements (quickly google "marketing p's 7" and stay ahead of that MBA friend of yours!) by adding:
People;
Process;
Physical evidence.
The essential difference between promotion and marketing is that the former is only one dimension of the latter.
Overall Objectives of Promotional Marketing
Promotional marketing has many use cases. Some of the top outcomes marketers look to achieve using promotional marketing are as follows:
Attracting new customers;
Increasing sales;
Enhancing brand awareness;
Expanding market penetration;
Generating demand;
Stimulating interest;
Informing and educating prospects and customers;
Encouraging repeat customers;
Stand out from the competition;
Differentiate your product or service;
New product or service promo.
Your marketing budget will vary depending on the number of objectives being pursued.
Top Promotional Marketing Strategies
There are so many different paths one can take regarding promotional marketing. The sheer abundance of marketing channels through which you can execute your well-thought-out marketing strategies is mind-boggling, especially when promoting an online business using digital marketing.
Here are some of the top marketing channels for executing your promotional strategies.
Email Marketing
Businesses can increase their ROI by 4,300% on average with strategic e-mail marketing.
Email marketing is the process of communicating with your subscribers over email sequences. It gently persuades your prospects to go from one touchpoint to another until they end up as a paying consumer. Effective email communication can help enhance customer loyalty and improve customer retention.
You could use your regular email newsletters to convey industry news and updates or use promotional emails to promote local events relevant to your target audience or a flash sale. In addition, triggered email marketing campaigns can be used to send post-purchase emails, abandoned cart emails, automated birthday greetings, and more.
It's a high ROI marketing channel, but the only drawback is that it's a mid to long-term strategy. Therefore, it will not give you immediate sales.
And yes, choosing the right email marketing tool is as important as the strategy itself. Check out Sender, the email marketing tool of choice for businesses that want a high-converting platform that is also easy to use and has highly affordable pricing. While most of our users use it to test our tool, the FREE Forever plan allows you to keep sending up to 15,000 emails every month to up to 2,500 contacts forever.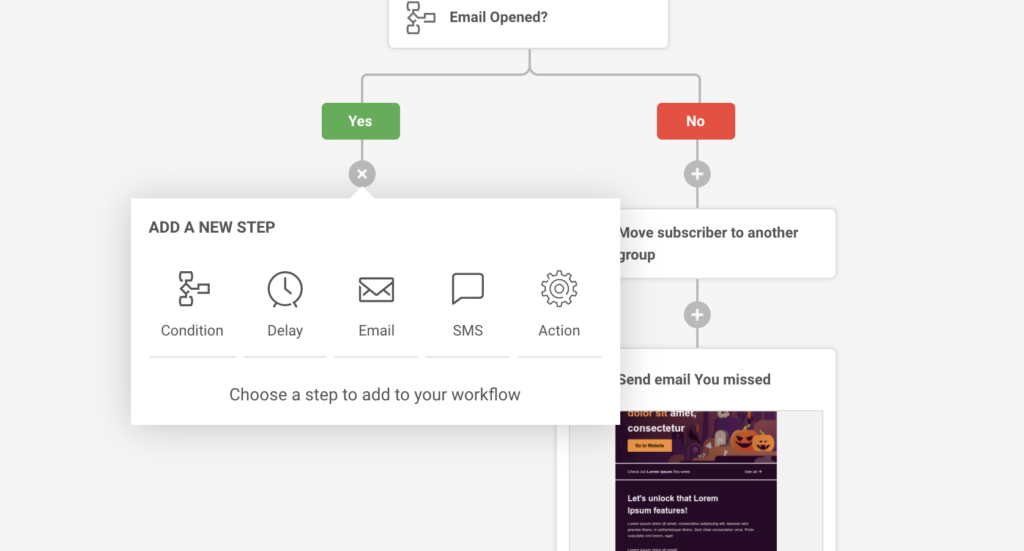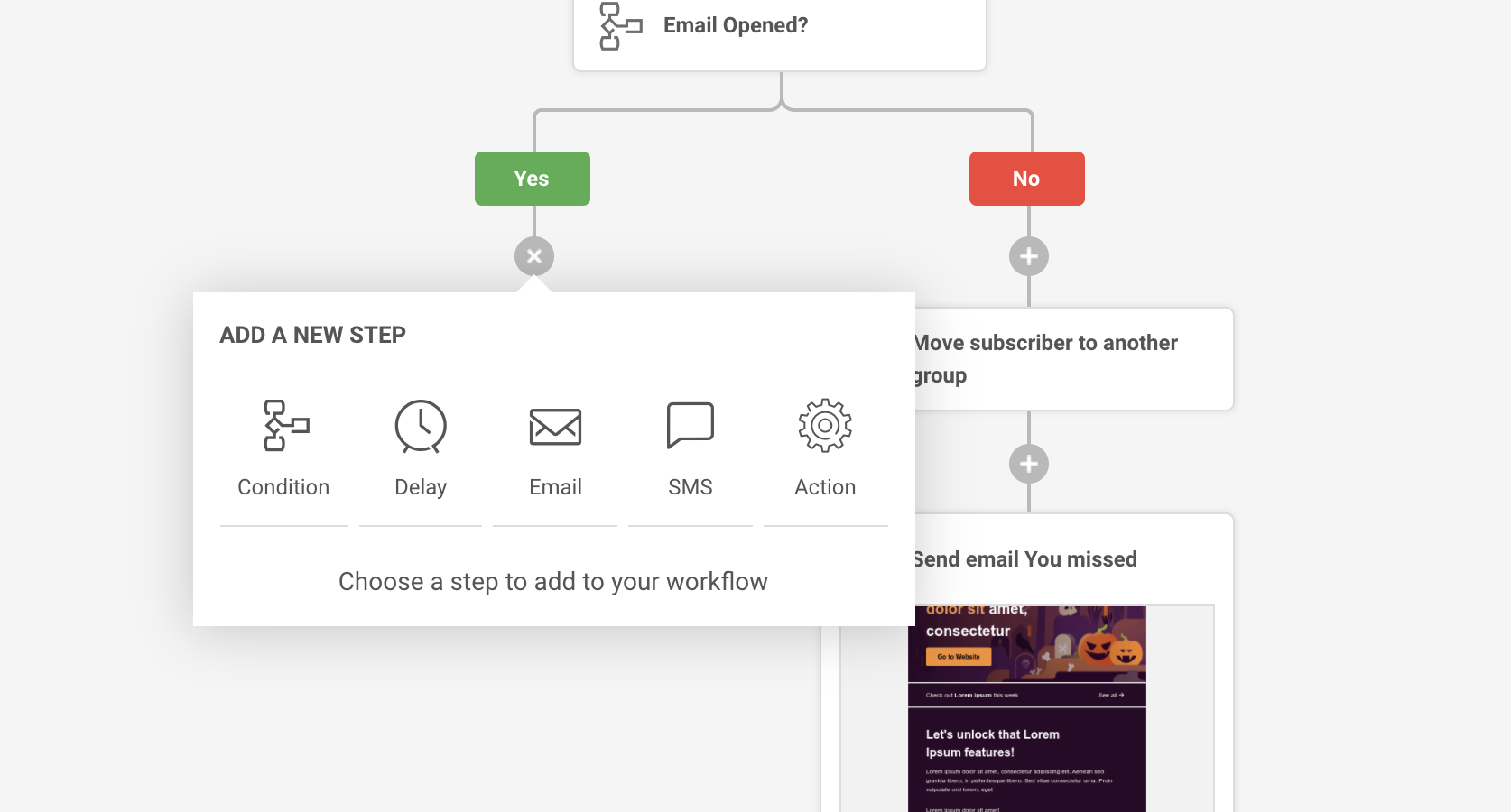 Social Media Promotion
Approximately two-thirds of U.S. adults (69%) report being Facebook users, with about 4/5ths (81%) also using YouTube regularly.

Marketing your business over social media has both free and paid angles. Never choose a social media platform based on how popular it is. The most critical question you need to be asking yourself time and time again is: Where does my target audience hang out?
If you don't have an answer, chances are you don't have a (clearly defined) buyer persona document either. So do the work there first, which will automatically lead you to the right choice of social media platform.

For example, B2B businesses of many niches are discovering tremendous traction with LinkedIn organic posts. B2C works great with paid Facebook advertising, while sometimes the best way to advertise is not to advertise at all.
Optimization possibilities could see you create chatbots for Facebook or Instagram, so your brand's representatives do not have to interact with every prospect LIVE for the most commonly asked questions.
While you can launch targeted advertising campaigns for the main part, you could also use it to receive customer reviews and feedback.
Content Marketing
81% of marketers view content as a core business strategy (CMI).
Content marketing uses high-quality content to attract and nurture leads, gently letting them slide inside your marketing funnel from one touchpoint to another.
Content marketing is evergreen and will be a key component of your online marketing. Whether you are providing expert tips over a podcast or interviewing valued guests over your YouTube channel, the idea is to use valuable content to help convert non-believers to believers over time.
Examples are blog posts, YouTube channels, podcasts, and more.
Influencer Marketing
Influencer marketing works on the premise that people buy from people first—especially those they trust.
The idea is to collaborate with influencers with a great following and get them to promote your product or services to their followers for a fee. Depending upon the niche and following of the influencer, this can result in very high conversion rates.
Influencers can be bloggers, thought leaders of your niche, or youtube channel owners with millions of followers. But more importantly, they are your brand ambassadors who get your business in front of the ideal target audience.
Don't worry about affordability. Even as a start-up, you can punch in the correct Instagram tags to search for them and get started on a tiny budget with micro-influencers.
Referral marketing
Referral marketing is a type of promotional marketing where you promote your business's products and services to new customers by word-of-mouth.
It relies on the fact that no one can sell your offering with greater enthusiasm than an existing user who loves using your product so much that they are not afraid or embarrassed to tell their friends and family about it.
Referral marketing is a high ROI channel because it leverages existing trust—because ultimately, when it comes to buying a product or service online, over 92% of people strongly trust the opinions of their immediate family and friends about your products or services, which is why a customer loyalty referral program works.
You can run referral campaigns through a variety of channels that your existing customers and would-be prospects frequent, such as emails, social media
While you may have a high-quality product that easily sells itself, it may not be enough to make referral marketing work for you. Motivate existing users and customers with rewards, commissions, discounts, and bonuses to drive referrals.
Affiliate marketing
Affiliate marketing is when a third party (freelancer or another business) offers to promote and sell your product and get paid only when you do.
Sounds very similar to referral marketing, doesn't it?
The key difference is that while affiliate marketing involves third-parties promoting your brand to drive customers to your business, a referral marketing strategy rewards your existing customers by encouraging them to refer their friends and immediate trust circle.
More importantly, for other forms of promotional marketing, you need an existing audience that has either already bought from you or is deeply interested in doing so.
But in the case of affiliate marketing, it is like launching your product using a sales and marketing team that you don't need to pay. Pay them an initially agreed-upon commission only when the people they refer over, buy.
Affiliate marketing does not require you to have an existing audience at all, as a matter of fact you will leverage the audience your affiliate partner already has.
On the other hand, for the affiliate partner that already has an audience that trusts them, this is an easy chance to make great sales as you can earn extra money on product sales without having to create anything of your own.
As with referral marketing, attribution and tracking should be extremely transparent and payouts timely to make your affiliate campaign sales a success.
Furthermore, affiliate marketing allows you to significantly scale your earnings without hiring additional staff. You can innovate to reach out to a wider audience while your existing work continues to generate revenue in the background.
Public Relations
Public relations (PR for short) is the art of favorably positioning your brand or business through strategic, well-timed and intentional communication.
It includes all strategic and tactical efforts to maintain a positive relationship with stakeholders, both inside and outside.
A crucial type of promotional marketing aims to win more mindshare in the minds of prospects, customers, employees, investors, and the industry as a whole.
Public relations encompasses a wide range of activities, including but not limited to:
External Media relations;
Internal communication;
Crisis communications;
Community relations;
Public affairs;
Online and social media communications.
The right PR strategy helps brands and businesses shine the right context on their efforts, visions and goals and includes one of more of the following objectives:
Creating product awareness through social media and email marketing campaigns;
Generating interest and buy-in;
Educating through media, articles, press releases and the business's website;
Enhancing brand recognition
Viral Marketing
Typically a social media phenomenon, viral marketing is when an educative or entertaining piece of messaging or content is so well-received by your target audience that they proceed to reshare it with their networks, causing many unintended recipients to receive it as well, by 'trending' it.
That's not to say that virality cannot happen over emails. Look at a great example of an order confirmation email done right, by CD Baby. It became so popular that customers shared it with their friends and family.
Image source: CD Baby
When it comes to social media platforms, some such as Facebook have limited organic reach and therefore less scope of virality. At the same time, others such as Twitter, LinkedIn, and Instagram have robust organic algorithms that act as powerful catalysts to help the right content go viral.
As obvious, viral marketing is difficult to plan and strategize for, much less guarantee, but it has its foundations is being able to understand the pulse of what your market responds to best, and then send out high-quality messaging that addresses the gap in a way no one has so far.
Brochures
A brochure is a type of marketing merchandise in the form of a booklet that contains information about your business and it's products and solutions.
Applicable to not just the offline industry, brochures can be digitized and offered to support online modes of promotional marketing as well.
A brochure is among the class of marketing materials that is often your business's first point of contact with a potential client. It is cheap to produce in bulk and costs next to nothing to distribute. It helps build trust in your prospect's mind.
The visual quality of your brochures and flyers could make or break your relationship with your customers, not just the design, but also the paper quality (if offline). Prospects will likely judge your business before even reading a single word of your copy.
Also, it is a myth that only B2B businesses need brochures while B2C businesses do not. Any business that wants it's product, service or offer to be represented correctly should have one.
It is also noteworthy that most of the B2C business brochures aim for a direct sale while B2B brochures look to support their lengthier sales cycles through effective lead generation.
Creating a Winning Promotional Marketing Plan
Whether you are running a B2B or B2C business, or even an ecommerce store, the following step-by-step approach should help you craft the ideal promotional strategy.
Determine the business objectives. Exactly what is to be promoted? Do we want more sales or simply more website traffic for signups?
Decide the budget you are willing to expend.

Re-visit your buyer personas to understand how what you are trying to promote relates to them.

Create a winning, Godfather offer that your target audience can't just say no to.
Decide which marketing channels to deploy. These have to be channels that your audience is most active on. Then, revisit the budget and see if that needs changes.
Compose the copy and content for all channels. Ensure that it is consistent throughout.
Run your campaigns and track the results.
Whatever happens, never be afraid to A/B test your marketing campaigns to discover what works and could scale.

Great Promotional Marketing Ideas & Examples We Loved
Ever come across a marketing campaign that you thought was really outstanding? Maybe a contest that quickly went viral, or maybe a smartly placed upsell! These are our picks!
Nike's Promotional Email
Featuring a simple yet eye-catching creative, Nike gets it spot on with the copy, too— minimal yet effective. The sense of urgency is clear, and the offer for FREE shipping makes it easier for die-hard fans to decide to buy.
Image source: Nike
Starbucks Promotional Ad on Instagram
If you always wanted to gift your coffee-guzzling friend a gift but didn't know what to do, Starbucks just made it a whole lot easier to decide!
The creative is nicely done, and the copy is written in alignment with the overall context of gifting on the occasion of someone's birthday. What's not to like?
Image source: Starbucks
Apple's New M1 Chipset Macbook Air Launch
Image source: Apple
When you are an elite industry-leading consumer brand with plenty of market and mindshare among your target audience, you can get away with almost anything. Apple's email keeps things simple yet premium while announcing the launch of its latest M1 chipset Macbook Air series.
Quite understandably, it asks its readers and fans to catch up on the video event of the launch, injecting desire in the process. A great example of a promotional email announcing a new product launch or an innovation.
Willow Real Estate Referral Campaign
Image source: Willow Real Estate
Willow is a Canadian PropSharing investment platform that allows people to invest in properties like they'd invest in stocks.
Referral campaigns like this one are great examples of how to do it right. A subject line to elicit an open, followed by a catchy headline to capture the reader's attention host the perfect stage for the referral program details.
While we like everything about this email, including the concise copy focussing on the reader's benefit, we have to admit that the green colored background does hurt the eye more than it helps.
Netflix's Viral Marketing LinkedIn Post
Image source: Netflix
It was awesome to see Netflix's video share promoting its upcoming Resident Evil series movie on the professional platform, which showed awesome engagement.
A little over 20K+ likes and 300+ comments (including those from concerned young parents) and that too on a supposedly strictly-professionals-only platform, is no joke. Especially for content of under 80 words that wouldn't take more than 10 mins to punch in. All in all, LinkedIn's organic reach leveraged very well!
Also read: 5 Powerful Promotional Email Examples
Outdo The Common Promotional Marketing
Promotional marketing is a powerful way to achieve your marketing objectives in a highly competitive, saturated, and dynamic marketplace. Communicating with the right target audience at the right time allows for the correct information to be fed to them, which helps them make the right buying decisions promptly. The right approach can simply make your marketing efforts more successful.
Also read: