Fathers are often hard to buy gifts for; this is as true in business as in our personal lives.
Men, it seems, have an almost innate ability to spot an insincere gift from a mile away, and that's no less true when you're dealing with them as a business colleague or client.
A Father's Day message can be tricky to get right, but also an excellent opportunity to express your gratitude towards your clients and employees.
After all, they are the people you do business with daily. Fortunately, with the right balance of sentimentality and subtlety, you can create a Father's Day message that will leave a lasting impression on your clients and employees.
This blog highlights some of the best Father's day slogans, messages, templates, and social media posts you can send to your clients and customers during this eventful day. Stay tuned!
Father's Day Messages From Company
Father's day messages are not only limited to your personal life but also crucial for your company's growth. Clients and associates who receive such messages will feel great about your company and value you more.
Below are a few Father's day messages your business can use to spice things up come June 19th:
"On the felicitous occasion of Father's Day, we wish a wonderful day to all our esteemed business associates. May they have a memorable day with their children and fathers."
"We believe that businesses thrive when fathers are perpetually there to guide, mold, and shower the business with their blessings…. Happy Father's Day."
"A father epitomizes strength, courage, affection, and patience. We send our warm wishes on this joyful Father's Day to all fathers and their families."
"On the special celebration of Father's Day, we extend warm greetings to you, our valued business associate. Do have a wonderful and splendid celebration."
"Father's Day celebrations remind us of the resilient 'Never give up spirit' fathers instill in the world. You're an amazing personality that deserves to be celebrated. Happy Father's Day."
One common feature of the above messages is that they are brief and straight to the point. They have an official tone, yet they warm the heart and make the individual feel special and loved.
Happy Father's Day Message to Employees
One way to encourage and motivate your employees is by celebrating with them on special days like Father's Day. Simply recognizing their dedication to work and family can put a smile on their face and uplift their spirits.
Below are some ideas to take a cue from as you celebrate members of your staff who are fathers.
It's Father's day! A time to experience the love and bliss of fatherhood. Wishing you, our diligent and hardworking colleague, a wonderful celebration. May this day bring excellent and lasting memories. Enjoy the holiday.
Being a father is sometimes uncomfortable and tiring. It demands a lot of sacrifices, dedication, and hard work. And that's why we are thankful for a day like this; we get to celebrate your priceless efforts. Wishing you a fantastic Father's Day Celebration.
Fulfilling the responsibilities and roles of a father is never easy. How you carry yourself around the workplace and fulfill all your obligations shows us how thankful your family would be to have you. Happy Father's Day!
Children need strong rocks to build a firm foundation, and fathers are usually these rocks. Wishing all our employees a Happy Father's Day for being the most substantial rocks for their children.
The hard work and dedication you display at work show your commitment to being a great dad. Wishing you a wonderful Father's day celebration. Enjoy the holiday!
Father's Day is a day to celebrate the unique bond between fathers and their children. In the workplace, however, there can be an additional layer of meaning to this special day.
Employees may feel a sense of appreciation for a manager who has been supportive and encouraging throughout their career. On Father's Day, it is vital to acknowledge the sacrifices made by these employees and recognize their dedication to your company.
Happy Father's Day Wishes to Customers
As a business, you probably have many fathers on your client list. Most of these people work day and night to put their kids' needs above theirs, and they rarely find time to celebrate themselves.
Make an impact on these fathers' lives by celebrating them on these special occasions with simple, heartfelt messages. Plus, you can make your message memorable by offering discounts and coupons.
Also read: 25 Attractive Short Welcome Messages for Customers
What if you have a tool that lets you compose and send SMS marketing campaigns (including Father's day celebration messages!) inside the same interface where you can execute priceless Email marketing campaigns at extremely affordable pricing, too?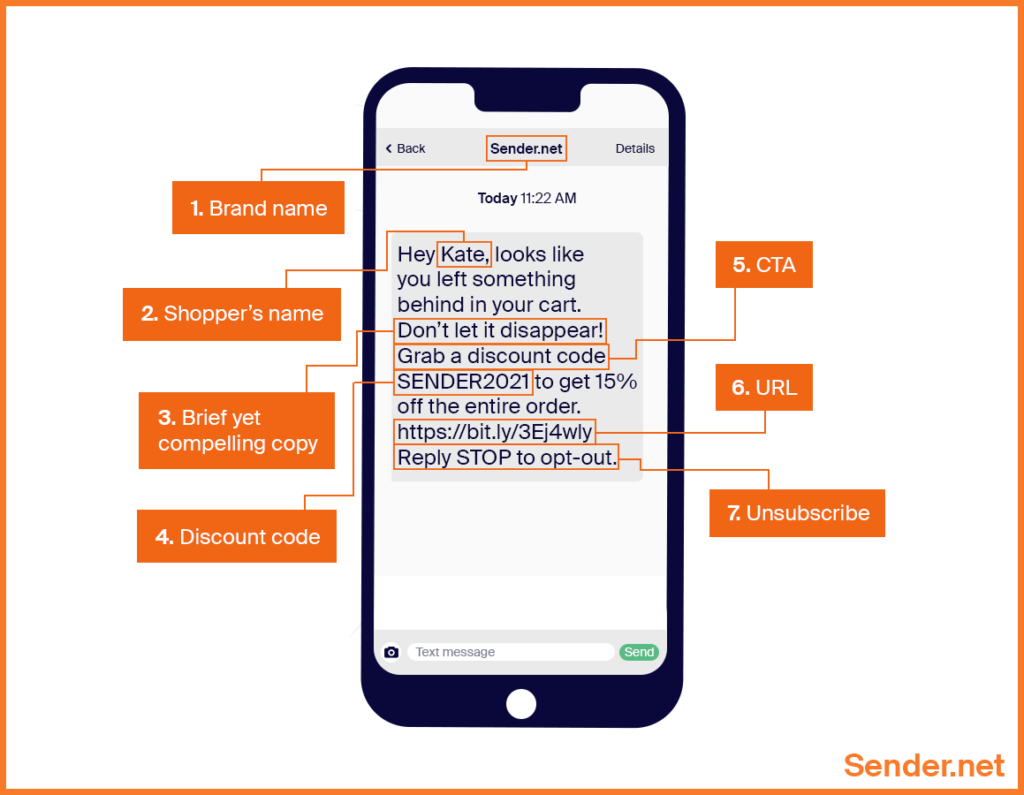 Below are some uplifting fathers day quotes you can use:
Happy Father's Day to esteemed customers who make life more wonderful for their children by offering valuable guidance. Claim your father's day package with (discount code) at checkout!
We have witnessed your commitment to providing and making life easier for your kids. We appreciate your effort and dedication and wish you a Happy Father's Day! Here is something for you (link to gift).
There are many beautiful things you did as a dad that went unnoticed. Not to worry, we've been watching.😉 And to celebrate you, we're offering a 20% discount on all purchases from June 17th to 20th. Thanks for all you do. Have a wonderful celebration!
We notice how you moved heaven and earth to be the best for your family. You are a Superhero, the real MVP. Get something special for yourself with this coupon code. Happy Father's Day!
As a father, you do not hesitate to put your needs aside to tend to that of your wife and children. Today, we're putting you first. Here's (a discount code) for this auspicious celebration. Happy Father's day, Superdad!
There are many reasons to show your customers how much they mean to you on Father's Day. From celebrating the father figure in their life to thanking them for all the hard work they do for family and friends, there is no better occasion for sharing your appreciation for them than Father's Day!
Father's Day Social Media Post for Business
We all know that social media has become an essential marketing tool for businesses of all sizes. It offers several benefits, including reaching a highly targeted audience, interacting with customers, and gaining valuable insights into what drives customer behavior.
But in all, social media is a great marketing tool for reaching out to fathers during this special occasion. Statistics show that an emotional engagement between a business and customers yields more conversion and output.
So, a social media post on a special occasion like Father's day is a perfect way to emotionally engage with new and existing customers. Below are some examples to guide you:
1. Tell A Dad Joke
Funny jokes make us laugh, but they might also say something emotional that the other party can relate to personally.
You can tell a general joke or one that relates to your brand and incorporate a video if need be. Below are two examples:
You wiped my butt in the past, dad, and I will return the favor in the future.
Happy Farter's day, dad; ooh, sorry, I meant Father's Day.
2. Share A Father's Day Quote
One of the easiest ways of celebrating Father's Day is by sharing a simple but lovely quote that resonates with others. An inspirational quote will likely touch many people, and the message will stick for a long time. Here is an example:
3. A Tribute to Your Dad, Or All Dads
Clients and customers engage with businesses they can relate to emotionally. Making a Father's Day tribute to your dad or all dads is a lovely way to connect with customers and increase their engagement between them and your business.
4. Arrange A Father's Day Contest
People love contests, especially those that help them spend time with their loved ones. Organizing a social media contest is also a good way of creating a healthy father's day buzz for your business.
A contest like this is usually simple and requires less stressful things like retweeting, sharing, tagging, and commenting. All these are things that people do daily on social media.
5. DIY Tutorial
Father's Day is remarkable; some people might prefer to make their gifts (instead of purchasing) for their dads to make it more memorable. You can take advantage of this by posting a Father's Day DIY video for things like cards, wallets, hangers, picture frames, watch holders, etc.
Apart from DIY gifts for Father's Day, you can also feature some simple recipes for those who would be interested in cooking a special meal for their fathers.
Make this Father's Day Special
Father's Day is undoubtedly one of the biggest holidays of the year, and it is not something you can ignore. Not sending messages to your clients, customers, or employees might make you look callous.
Also, as a business, you can't take for granted the impact of good marketing during this period. A simple email, SMS, or social media post can generate great engagement for your brand and lead to higher sales and profits. So don't sit out this opportunity!
Also read:
Like what you read?
Apply it in practice with Sender.net - the most cost-effective email marketing solution in the market.
Try Sender for free