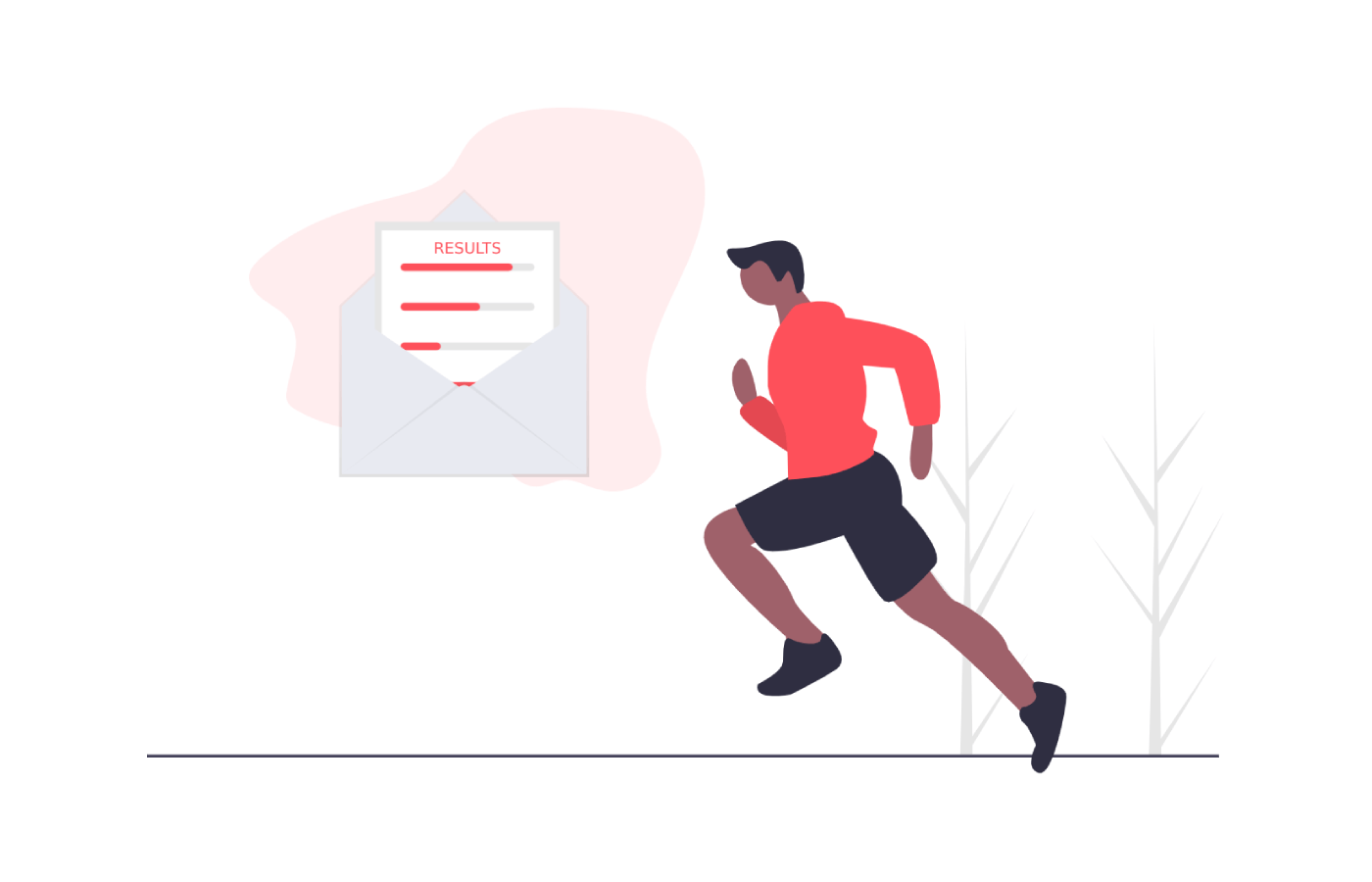 How to Create Best Fitness Newsletter?
Email marketing is around for more than 10 years, and still, it's among the top channels which generate revenue and new clients.
The main reason it continues to be such a helpful marketing tool is that it's a place to create and encourage connection.
Email marketing can be defined as a way to communicate who the business is, what you can offer, and how you can best serve clients and future clients. It builds trust before that person even buys a service.
Email marketing for your business:
helps new people to know you and like you;
strengthens loyalty and connection with your clients;
keeps your connection with past clients.
The challenge can be coming up with ideas and know what the email marketing process is. In this guide, we will help you to prepare your perfect email campaign for your fitness business.
Creating Powerful Fitness Newsletter
Now that you know why newsletters are relevant, let's dive into creating your own newsletter.
Create a strategy
1. Write down your goal
It's crucial to have a specific purpose for your newsletters because various goals change the way you create your newsletter. Think about what you truly want the particular purpose of your fitness email marketing to be.
For example:
To increase website visits.
To increase download rate (nutrition/fitness plans, e-books).
To increase contact form submits in your website.
To increase the number of calls.
2. Think about your target audience
Consider their interests, location, and problems they have, and you can help them with it. Define who you're talking to enables you to deliver the most engaging and consistent content.
A general newsletter can work, but if you have a bigger mailing list consider segmentation.
Most popular segments for fitness email marketing:
By age:
From 18 to 30.
From 31 to 60.
And from 60 – X.
By gender:
And more: by sport type, by experience, by physical condition and etc.
3. Plan the frequency
How often do you want to send your newsletter isn't as valuable as sending it consistently. Plan ahead how many emails you're going to send and consider how much content you'll need to prepare.
Newsletter Template
1. Include branding
Make your emails look and feel professional and reflect the rest of your content. Match the colors, typography, and style with your website and social media channels.
In Sender design builder right side you need to select "Customize" and you can simply manage your email colors and all style: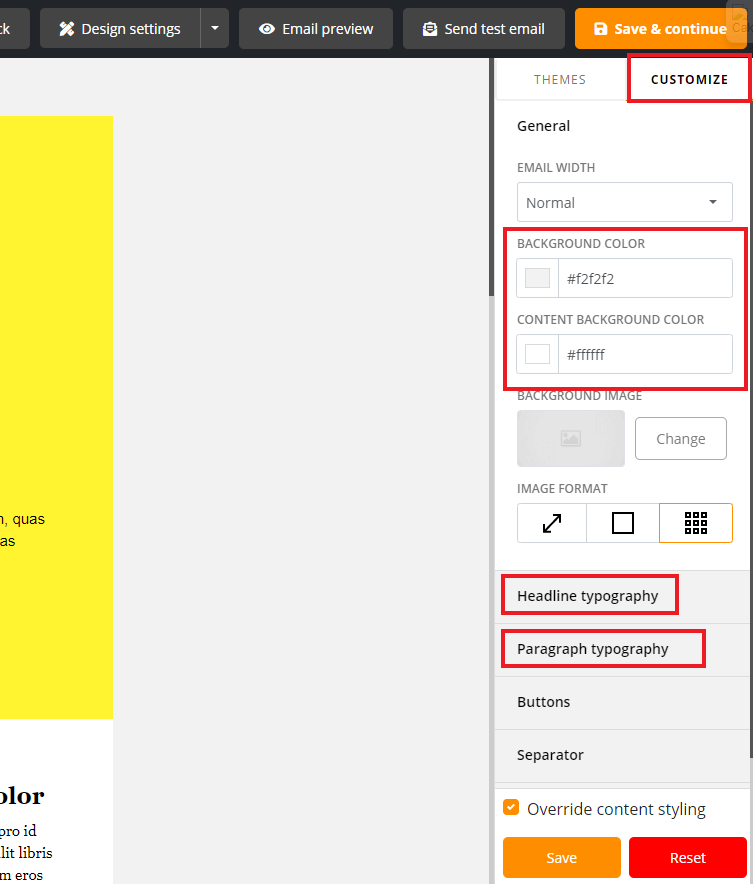 Also we recommend to start emails only with a high-resolution image of your logo so people could instantly recognize you.
2. Choose a layout
You have to organize your email layout to present each section as a valuable part of the content. The number of segments is up to you and depends on how much material you want to share.
In Sender design builder you have to click on "Sections" and choose your column layout: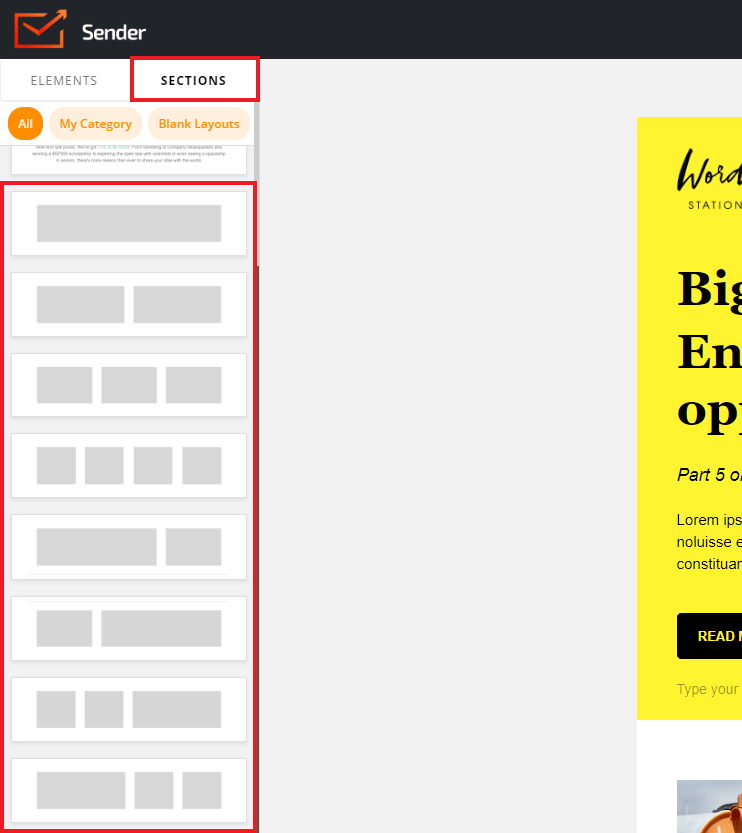 We recommend to don't use more than 3 columns for best readability.
3. Mobile optimized
According to 2018 Marketing Benchmark Report", sports have the highest mobile email readership than other fields. It means it's vital that your emails look great on mobile devices.
Some email marketing providers will let you preview what your newsletter will look like on a mobile phone, although it's always worth testing before sending it to hundreds of clients.

In Sender tool you can easily check, how your email looks before sending it to your subscribers. In design builder top menu you need to click on "Email preview" and in the result you will see this: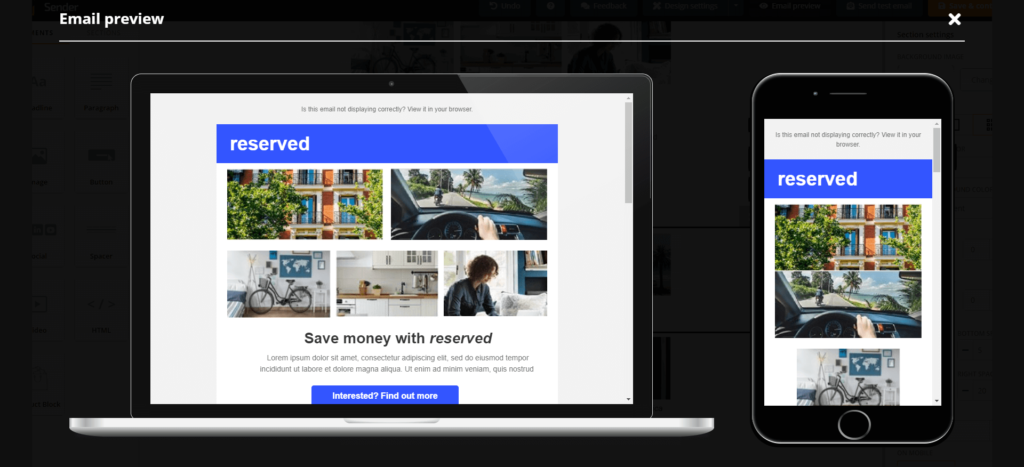 Create Your Email
1. Choose your writing style
Like the template design, when you're writing an email, you want your brand to have a specific tone. Depending on your business, this style can vary.
Although, make sure that it's easy to read, logical and relatable. Avoid corporate talk, keep it short and to the point.
2. Focus on content, not sales
Nobody likes to undergo a bunch of advertisements in a newsletter. Get your readers to open your emails by focusing on delivering genuinely exciting content.
Ensure that 90% of your fitness newsletter content is packed with valuable information, and the remaining 10% can be used for sales, promotions, discounts, and advertising.
3. Create exciting subject lines
Even if people are filling the signing-up form for your newsletters, there's no guarantee they will open them.
Many people will try to build experience by keeping their subject line the same.
Although, there's a fine line between familiarity and plain boring.
In a packed inbox, you need to offer inspiration for your subscribers to click open. So that's why a better approach is to use creative and various subject lines each time you send your emails.
We highly recommend to read our guide about best email subject lines, where you will found 32 subject line examples to boost your open rates.
4. Test and analysis
The same as building the perfect fitness habit, getting your newsletters to the top can take quite a lot of trial and error.
Don't be afraid to try out various things to see what works for your target audience.
Experiment with different templates, ideas, images, copy, content, and subject lines, and then use an A/B split test until you get a feel for exactly what yields the best results.
Then the best way to know if you reached your goals is to check your metrics.
Like open rate, conversion rate, click-through rate, bounce rate, unsubscribe rate, etc.
Wrap up
Fitness email marketing is still undervalued even though it has the power to build unbelievable brand loyalty, showcase your expertise, and generate clients. Hopefully, after reading this article, you've got a better idea about how to create your email campaign. Always remember these lessons:
Choose a relevant purpose, audience, and frequency for your fitness newsletter.
Create valuable information and avoid too many sales pitches.
Keep your newsletter brand-friendly, uncluttered, and easy to read.
Craft engaging subject lines to maximize the open rate.
Test the results and discover what works best for your target audience
Also we recommend to read: