AI writing assistant software uses machine learning, a subset of AI technology, to help writers through the creation process, including grammar, and tone.
These platforms leverage natural language processing to analyze text and provide relevant content and suggestions. These tools can speed up content improvement. Augmented writing can help company owners, marketing experts, and writers create content from blog posts to documents.
Here is a list of best AI writing assistant software. These improvement software review the errors in your piece of writing, explaining them, and providing recommendations to correct them.
The errors include spelling, grammar, punctuation, contextual, etc. All of them are useful in improving sentence structure and your writing style.
To check for a piece of writing errors, you can import a document or enter your text. Some software supports both methods; others support only one.
Usually, you can import documents in formats of TXT, DOC, DOCX, etc. Let's take a look at the best AI writing assistant software suitable for your business.
TOP7 Online Writing tools
Shortlist.
1. Copyleaks

Features
Multi-Language Capability to scan texts in English, Spanish, French, German, Hindi, and 100+ other languages.
Extensive Search Capabilities are used to check records against each other by examining the massive amount of online sources.
Platform Integrations are offered in Google Docs, MS Word, Moodle, and many other platforms.
Cloud Computing and Storage ensures that your data is safely stored in our cloud.
Copyleaks is a well known Artificial Intelligence & Machine Learning powered Plagiarism detection platform. By using this technology, you can detect plagiarism and paraphrase the content.
Copyleaks' exclusive technology does in-depth searches across the web to detect plagiarism cases, allowing businesses to stay protected against plagiarism in high volumes.
This software is perfect for you if you work in an educational institution or you have to check often plagiarism and originality of your texts.
---
2. LanguageTool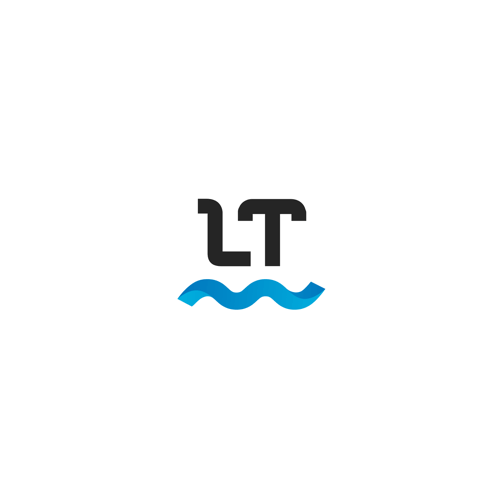 Features
Finds errors and marks it wherever you write.
No registration is needed.
Supports more than 25 languages.
Works for Gmail, Facebook, Twitter, and hundreds of other websites.
It is a spelling, style, and grammar checker that has a browser add-on. It checks almost any website and automatically detects the language you write in, marking errors wherever you type.
The best part is that LanguageTool offers more than 25 languages, including English, German, Spanish, and French. Different add-ons for MS Word and LibreOffice are also available.
LanguageTool is perfect for anybody who loves to double-check before posting on their social media or hitting a send button, especially if you have to write in other languages like German, Spanish, French etc to a native speaker.
---
3. Milanote

Features
Write notes & to-do lists. Simple text editing and task management make it easy to add your thoughts to a board.
Upload images & files. Milanote supports all common file types, including JPGs, PDFs, Word, Excel, standard design files, and many more.
Save text, images & links from the web. The Milanote Web Clipper lets you save inspiration and ideas from any website with a single click.
Add notes & photos from your phone. Anything you save in the Milanote app will be ready to organize as soon as you're back at your computer.
Milanote is an easy-to-use platform to organize your ideas and projects into visual boards. This well-designed tool will help you to work with your inspirations.
Milanote is a perfect tool for creators whol oves to craft their content visually.
---
4. Evernote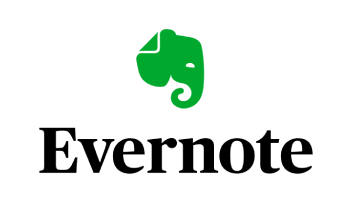 Features
Digitize your thoughts. Capture and organize notes, files, photos, and voice memos in one place.
Sync everything. Evernote auto-syncs across all your devices, including desktop, smartphone, and tablet.
Share everything. From birthdays to the boardroom, keep friends, family, and team members in on everything. Invite anyone to collaborate on whatever is on your mind.
People today are flooded with information and worried about how to handle it all. Evernote helps people find focus, in the moment, to make progress on what matters the most.
Evernote is where you can save everything from personal plans to business projects, and know they're always safe, secure, and ready whenever you need them.
Evernote is a perfect tool for anybody who creates hundreds and hundreds of notes and then forgets where they write what. It is a place to keep all those notes.
---
5. Grammarly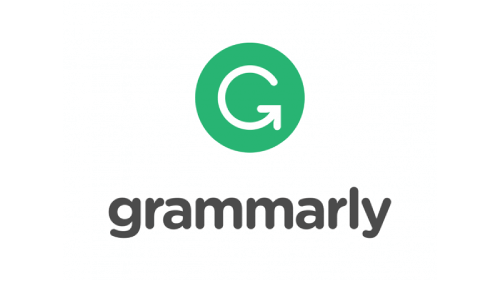 Features
Grammarly Cards – it gives explanations of grammar rules and gives some tips for how to avoid those mistakes in the future.
Language Preferences – easily switch between Canadian, American, British English dialect.
Reporting – you can receive an excellent report explaining your accuracy in grammar, plagiarism, spelling, and vocabulary. It helps you to improve more.
Plagiarism Checker – Grammarly will scan the internet to cross-check and ensure no plagiarism was in your text. A great tool if you employ ghostwriters or if you are a student.
Vocabulary Enhancement – helps you to expand your lexicon and write more original by suggesting optimized by context synonyms for overused words. You feel like having a virtual teacher.
Grammarly is a proofreading and writing tool that detects errors in writing. It reports not just to errors in punctuation, but also syntactical and other grammatical errors.
With every mistake, see the guidelines on how to fix it.
One of the top features is that Grammarly checks the spelling and subsequently compares the text to web results for plagiarism.
---
6. ProWritingAid

Features
Edit Faster. The software automatically suggests 1000s of style improvements.
Fix Style Issues. Writing can be perfect but still feel awkward and clumsy. The software searches out elements like repetitiveness, vague wording, sentence length variation, over-dependence on adverbs, etc.
Eliminate Errors. Nothing makes a writer lose credibility faster than spelling and grammar mistakes. Submit clear, error-free writing.
Learn As You Edit. Our users consistently report improvements in their writing as ProWritingAid allows them to see and eliminate their own bad habits and common mistakes.
---
7. Draft
Features
Cloud Sync. Always find your work in Draft cloud.
Publishing. Draft documents can quickly be published to WordPress, Tumblr, Ghost, Svbtle, Blogger, Twitter, LinkedIn, Basecamp and even Mailchimp from inside Draft.
Markdown Todos. They created a Markdown style that can be easily understood as a Task/To-do list in plaintext, but also easily parsed by software.
Hemingway Mode. Draft will turn off your ability to delete anything in your document. You can only write at the end of what you've already written. You can't go back; only forward.
Draft believes that you don't need an AI writing assistant that writes texts for you; you just need help reviewing your creativity and work, getting feedback on what you could improve in your piece.
You need to find ways to write more concisely, more clearly. Draft is here to help you. The best part of this platform is that it has version control.
When you share a document, collaborators usually overwrite your copy, and you don't have the original version.
Nevertheless, when you share your paper using Draft, any changes other people make stays on their copy of the document, and you get to accept or ignore each individual change they make.
---
After this list, you should find the best Ai writing assistant software that fits your needs. These software are the future, and you don't need to make any embarrassment, sending work with hundreds of mistakes.
Make your communication clear, and you will see how your work will improve too.
We also recommend to read:
Like what you read?
Apply it in practice with Sender.net - the most cost-effective email marketing solution in the market.
Try Sender for free