Like what you read?
Apply it in practice with Sender.net - the most cost-effective email marketing solution in the market.
Try Sender for free
As a restaurant owner or employee, your final goal is to stand-out in a competing restaurant market.
Managing restaurant email marketing is one way to:
Bring new customers to your restaurant for the first time;
Show gratitude to your loyal customers;
Keep customers returning to your restaurant.
This email marketing for restaurants guide will highlight marketing ideas and tips, innovative ways to collect subscribers, and email campaign content ideas.
After implementing it to your marketing campaigns, you'll have everything you need to improve your business email marketing strategies and get more people visiting your restaurant.
Content menu:
Set a goal to achieve all benefits from email marketing for your restaurant
1. To build relationships
Sending a restaurant email campaign is a way to maintain a loyal, strong relationship with your clients. You can keep your customers updated about your new menus. Especially if you have a seasonal kitchen.
For future clients, you can offer discounts and special promotions to motivate them to visit your restaurant for the first time. Also, don't forget to send a simple thank-you to customers after they visit your restaurant. You will be surprised how a simple thank-you can increase your brand value.
2. To make promotions
Sending your restaurant promotional newsletter tends to work both ways because it shares information about your company and includes an offer for your readers.
Some ideas for your promotional newsletter:
Share exclusive recipes;
Offer tips for quick meal preparation;
Share menu updates;
Share chef's specials;
Provide discounts and deals;
Tell the history of your restaurant.
Introduce team members;
Here's example, how should email look like:
Restaurant email offer by day

3. To invite subscribers to your events
Most restaurants organize occasional events and some parties. For instance, New Year's party or restaurant's birthday, etc.
It is essential to make sure that your subscribers hear about your restaurant events' so they would consider attending. If your email subscribers don't know about your event, they won't show up, simple as that. Your event invitation newsletter is a center contributor to your event's success. It is the channel that would allow you to inform and sell your special evenings to your existing clients.
Here's example, how should email look like:
Restaurant email invite to new year event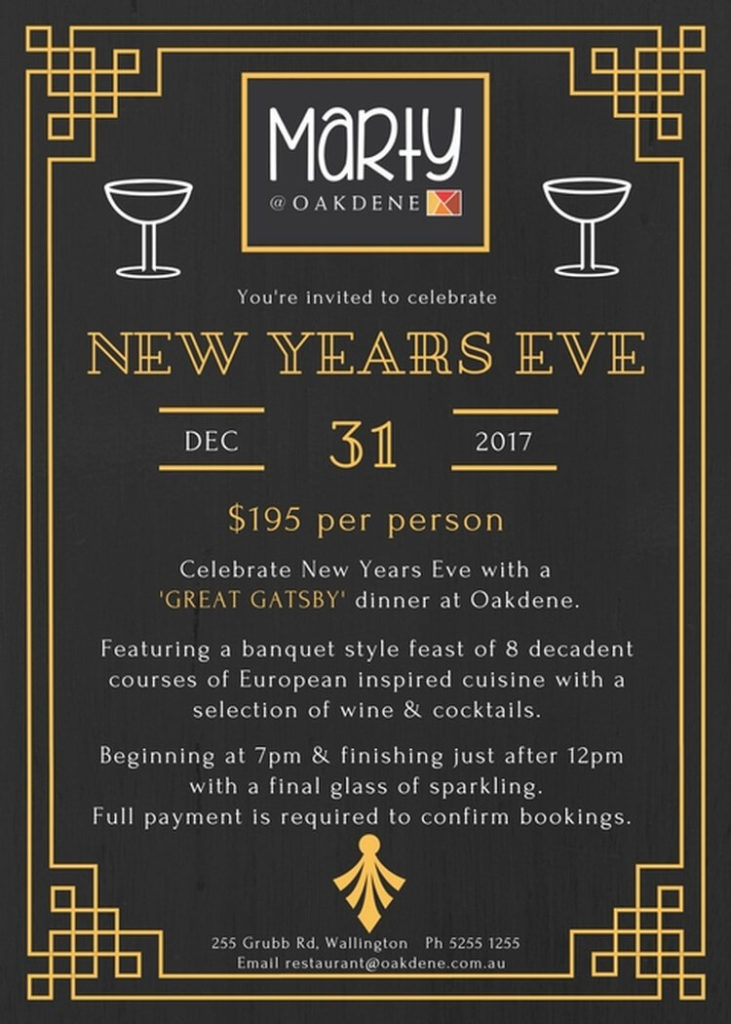 We also recommend to read:
3 Best Strategies to Build Mailing List for Your Restaurant
If you're planning to have a restaurant email marketing, it is vital to consider how you're going to have a healthy, constant, large email list.
Here are some ways to build an email list for your business.
1. Create a contact form on your website
Your reservation webpage is considered your lead generation center.
You want to keep people who book a table online thank them for their reservation. Moving on, you can invite them to subscribe to your email to get news about events or send them your best restaurant deals.
2. Display appealing popups
Popups can be annoying if they appear the first second you visit a company's website. Although, when used correctly, they can increase the conversion rate. According to Automizy, to get more emails for your restaurant newsletter use popups like this:
Trigger your popup to display after 5 seconds.
Trigger your popup after +40% of the website scroll.
Trigger exit-popups.
Match your popup with your brand.
Trigger popups to present only twice for each visitor.
Provide a clear close the popup button.
3. Ask customers to join your email list
You can add your website's link in menus or receipt and invite clients to subscribe to your email list. This way, clients know about the potential of receiving discounts and special offers.
You can create form with Sender by clicking in menu "Forms".
Set up your from style, content, fields (these set up takes about 10 minutes) and as a result you will get your subscription form. For example: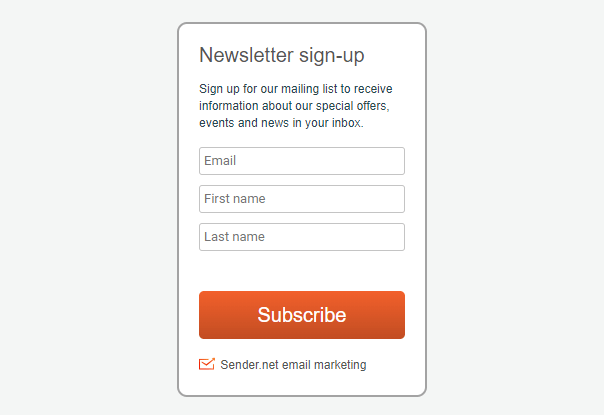 Also, you can insert a QR code in any place in the restaurant that they could directly scan and go to a landing page where they subscribe and earn an exclusive offer.
This can be easily achieved by using a QR Code Generator.
7 things to boost email marketing results for your restaurant
1. Restaurant email marketing strategy
Now that you have your own mailing list, it's time to create an email marketing strategy. For an efficient email marketing strategy, combine these two types of newsletters:
Triggered or automated — content that is used based on user data points to give fast and necessary feedback to subscribers.
In Sender "Automation" section you can easily choose your trigger and send it to your subscribers with automated workflow:



Business-as-usual — content that drives the primary dialogue with your subscribers.
Send them to essential occasions to make these types of messages work and fill them with appealing content. Whenever you want to send any content, answer these questions:
Is your newsletter content unique?
Is this newsletter, relevant, interesting, and engaging enough for your subscribers? Here's few ideas:

Tell more about activities and coming events near your restaurants.
Specify a calendar of your coming events/concerts/games at your restaurant.
Tell more about your products (traditions, food serving or maybe even your dish recipe).
Special days, when there is a different menu or extra dishes.



Does this content answer your audience to their questions? Here's few examples:

Does your restaurant have a vegetarian dish?
Is the restaurant suitable for non-native speakers? Provide all languages that the restaurant staff can understand.
Will your restaurant's opening hours not change on a particular holiday (Christmas, Thanksgiving and etc.)? Be sure that others know about longer/shorter working hours.
Now, let's take a look at some ideas which you can use for your next email campaign.
2. Welcome new subscribers
Welcoming new subscribers is not only a common good manner gesture but also a perfect way to include a promotional offer that is hard to resist.
Use your welcoming email to share the benefits of being a part of your email list to your possibilities.
In Sender "Automation" section you need to choose "Welcome emails" and you will get ready to use workflow and when you will need to fill in all information.
First step – trigger setup: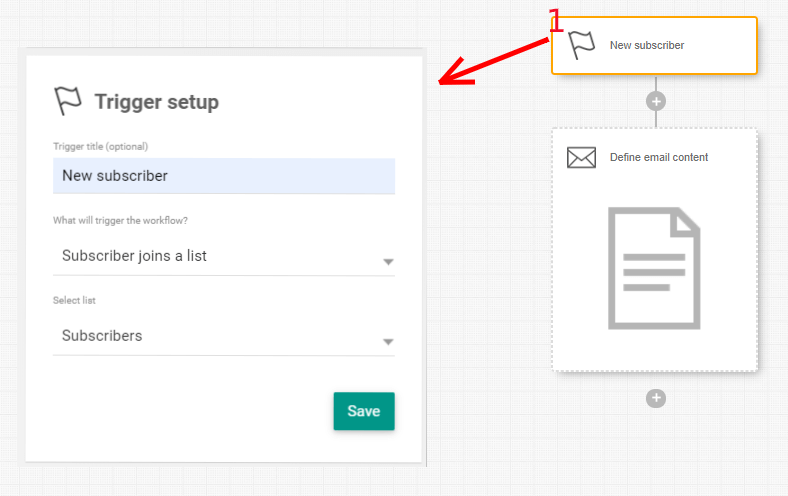 Second step – automated email setup: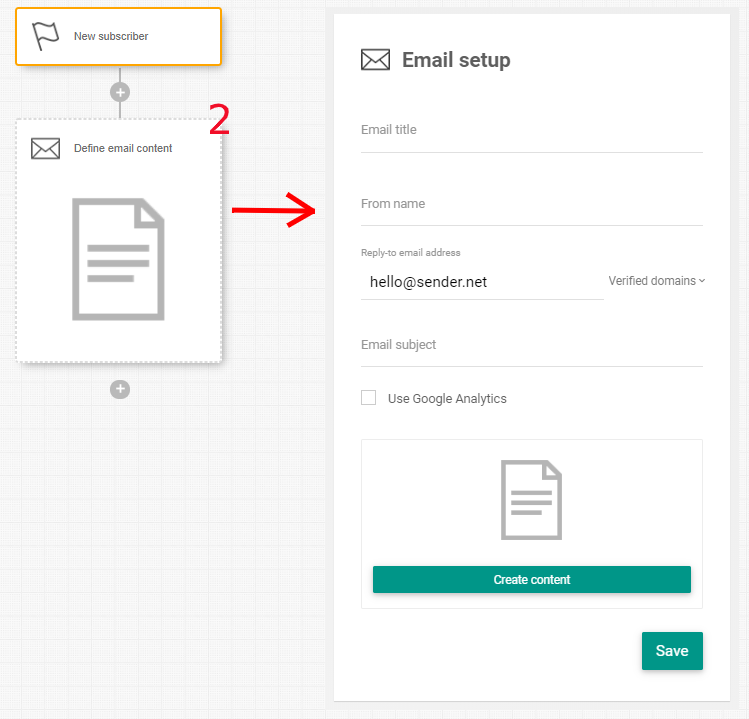 3. Celebrate together
When people think of celebrations, they usually think of New Year, Christmas or Thanksgiving, etc. But honestly, extraordinary moments happen to your subscribers almost every day: anniversary, birthday, collecting a specific number of loyalty points, calendar holidays, and so on.
Note

You can send automated birthday email by selecting in "Automation" section "Say Happy Birthday or Anniversary" trigger and follow the same steps as indicated above.
Automating your emails, you can easily follow these special occasions. Congratulating your subscriber on a birthday strengthens your relationship.
Reminding your clients that they collected enough points for a special meal is also the new thing everybody wants to hear. Automate all the special occasions with email marketing tool, and you'll see how easy it is to keep a great relationship.
Great examples:
Birthday email example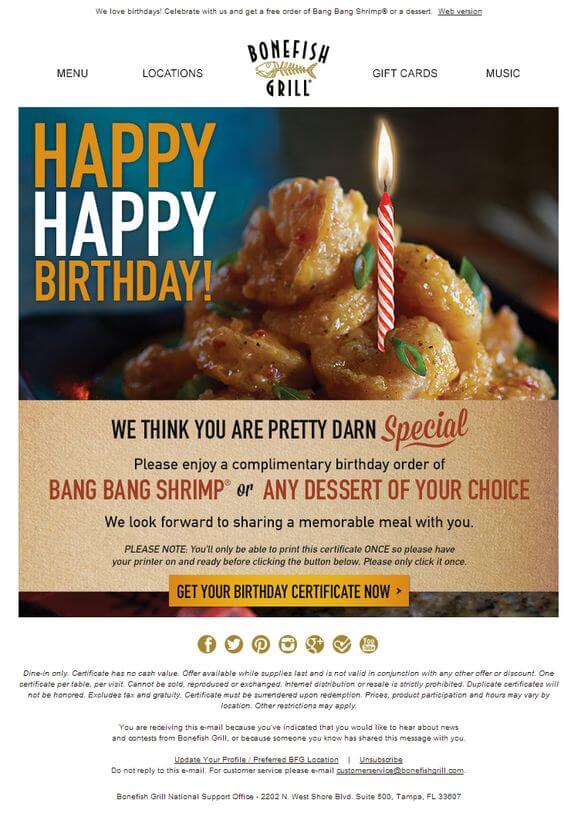 Christmas email example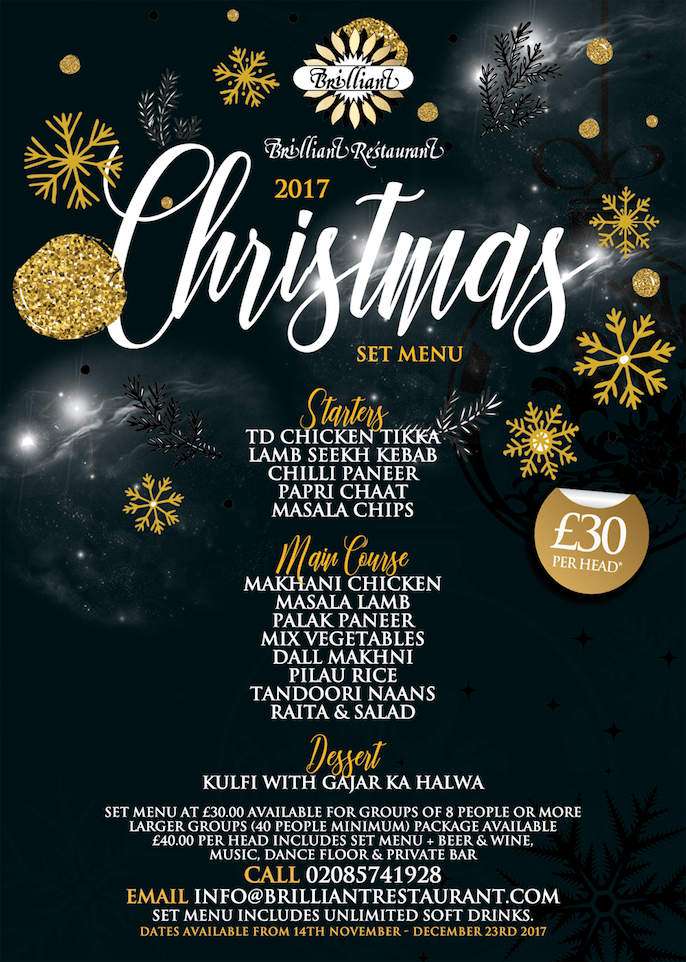 Valentine day offer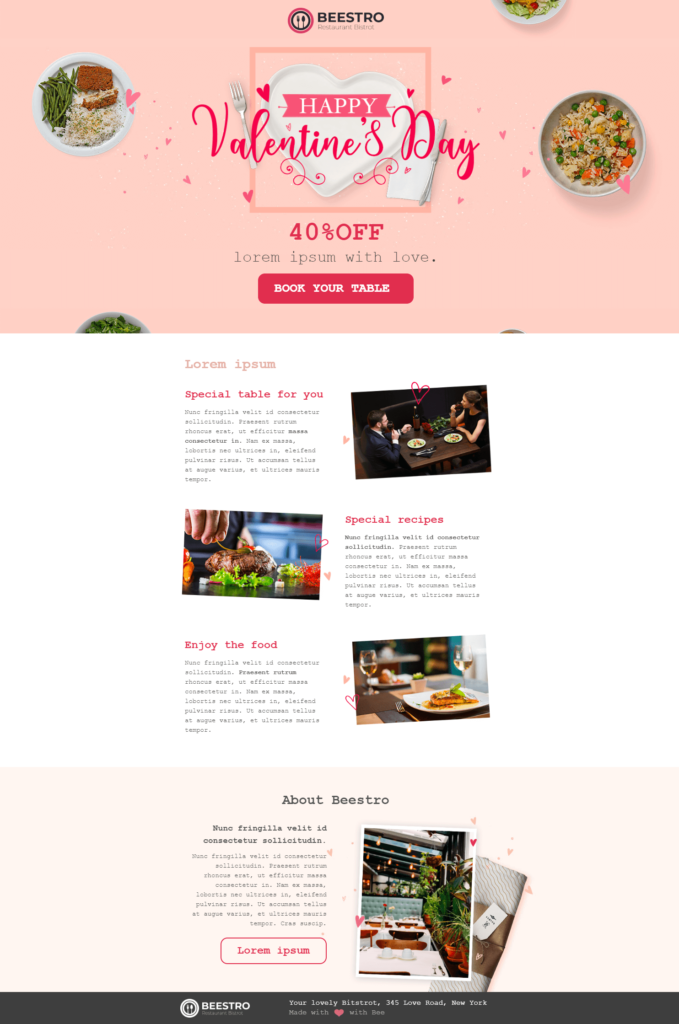 4. Reward an action
To make your emails more useful and vital, ask your email readers to share more information about themselves and what they like. Usually, people don't like sharing their personal data, so you may offer a special promotion. It will help you to personalize your future email campaigns.
5. Give a choice and a recommendation
How often you don't know what exactly you would like to order in a restaurant? Seldom, customers need some advice, and here you are to save the day with your recommendation.
You can recommend your dishes according to what is fresh and what you just ordered. For example, if now it is a tomato season, then educate people about eating seasonal vegetables and promote your special tomato soup. If your restaurant has too much salmon, you can promote salmon tartar and make it a special weekend dish.
Also, you can list of dishes as "Guilty pleasures" or "Treat yourself desserts." Be creative, and you'll see how people will appreciate your effort.
Here's one example, how should email look like:
Restaurant invitation to taste desserts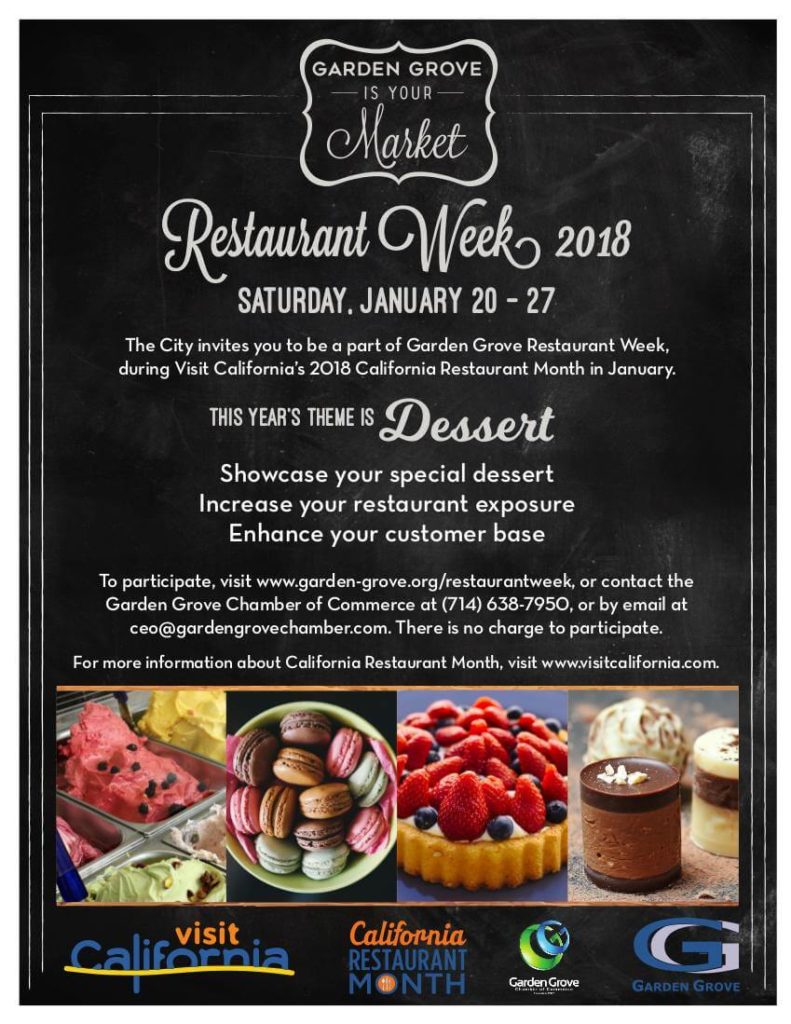 6. Share news and restaurant updates
Have you just opened a new restaurant chain? Or maybe you have a new team member? There's something else you want your clients to know? Then go ahead and share this news in your newsletter.
Make your restaurant more personal to your clients and share your good news with them.
7. Offer special dishes
There are specific types of meals we are all craving during special seasons: pumpkin spice latte in fall, choco with marshmallow in wintertime, ice coffee in summer. Offer your clients a chance to satisfy their needs with some limited seasonal specials.
Here's one example, how should special email look like:
National salad month email offer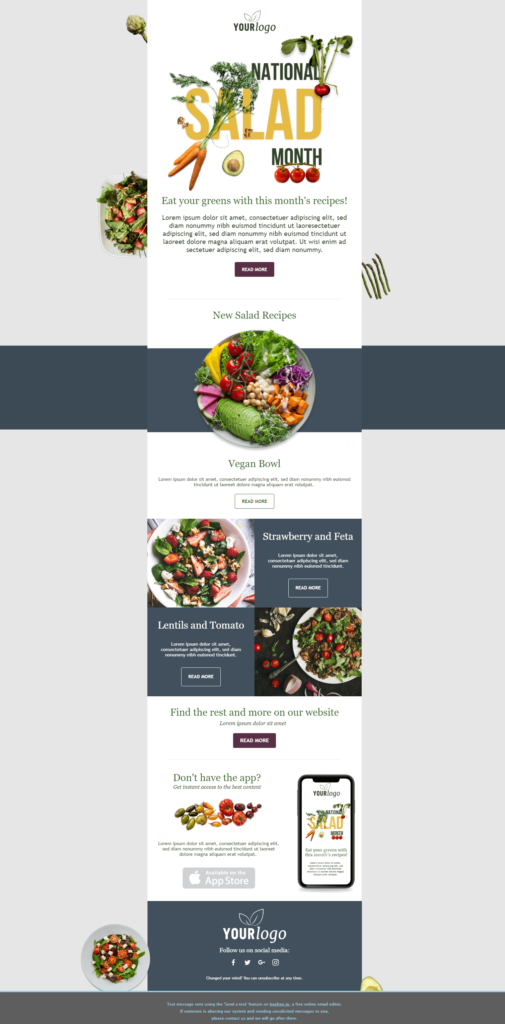 Wrap up
If we have managed to convince you that email marketing for restaurants is a powerful channel, here are the most important points to remember from this article:
Don't forget to use both online and offline ways to collect emails for your mailing list.
Combine triggered and Business-as-usual emails that you'll fill with engaging content.
Create relevant content for your subscribers: Welcome new subscribers, celebrate together, Reward an action, Give a choice and a recommendation, Share news and restaurant updates, Offer special dishes.
Now it is time to go and create an engaging email marketing strategy for your email.