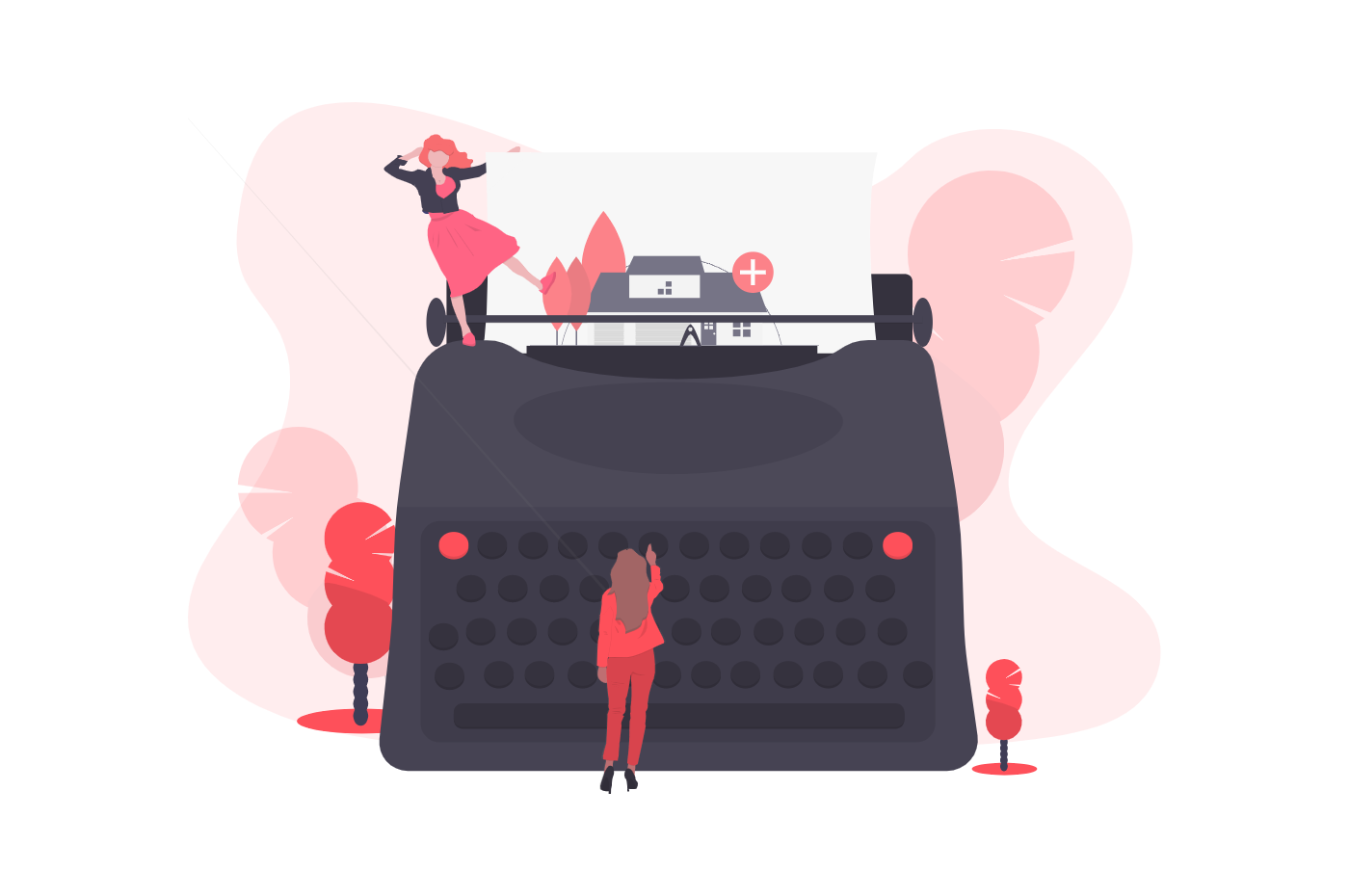 10 Real Estate Newsletter Ideas + Bonus 3 Strategies
Email marketing, in general, is a crucial component of real estate strategies. Newsletters are a special type of email marketing that allows real estate agents to educate, inspire, and connect with their target audience.
Creating interesting real estate email ideas that produce high open rates and traffic for your website takes time and energy. The results of your work mean more leads, and more people share your content.
Below are engaging ideas for real estate newsletter content that can help you start or even restart your email marketing strategy.
Newsletter goals and audience for Real Estate market
When you have a goal, you know what you want to reach and get from your subscribers. Defining your goal is the act of resolving the type of content, real estate templates, and service that will best resonate with your target audience.
Setting a goal will also help determine your success, allowing you to measure what works and what doesn't in your real estate newsletter.
As a real estate agent, you want to reach buyers at all stages in the sales cycle with your content. Of course, you want to directly meet the needs of those clients who are ready to buy, but your real estate newsletter is also going to people who are in the consideration phases of the funnel. Your newsletter should address the needs in these stages too.
For instance, someone ready to buy might be interested in suggestions on nearby restaurants before their kitchen is available.
People in the awareness phase needs to know more basic data about the house, like school ratings.
Take a good look at your subscribers and think about the topics that will be relevant to them. The more specific your content is, the more successful your newsletter will be in sales opportunities.
Real Estate monthly newsletter ideas
Creating your newsletter means gathering different types of real estate marketing materials that might interest your target audience. The variety of content depends on the material that your clients would find valuable.
When you think about your subscribers, consider what they love – pets, sports, vacation, family, or friends and brainstorm original types of content that matter to them.
These are the most popular types of material for realtors:
1. Drip campaign
That is automated sets of newsletters that go out based on specific timelines or specific actions. They enable you to stay in touch, like when a customer signs up for an account or register for a free course.
Each time a drip email is sent out, it comes from already written emails. It means that you can prepare several emails for future campaigns.
Also, you can create an email course that subscribers get every week (create schedule), for instance, the course "How to find your dream house?".
Here's instruction, how to create automated email workflow:
In Sender you need to click on "Automation" button, when choose your trigger, for example "Welcome Series":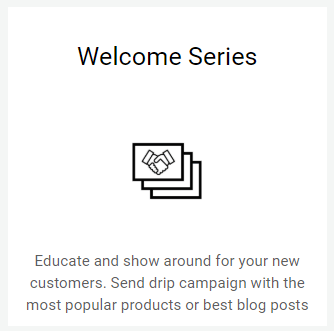 Choose, when you want to send welcome newsletters. For example, when a new subscriber appears: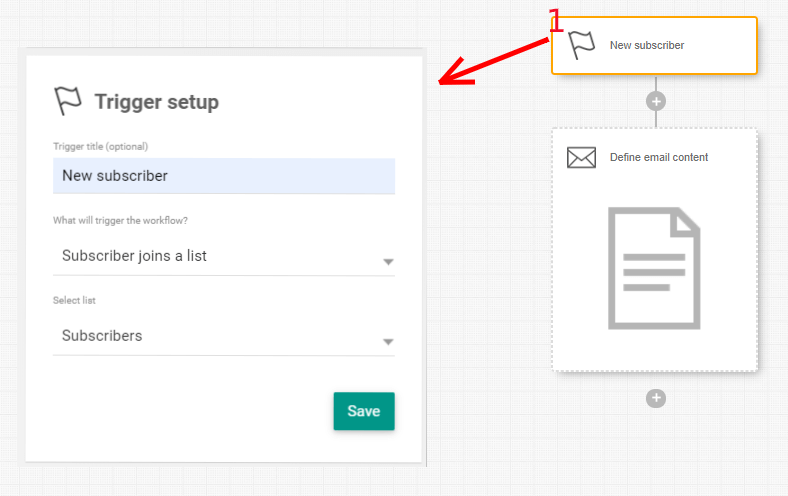 Enter trigger title (optional).
What will trigger the workflow? – In this case choose when subscriber joins a list.
Select list, which should Sender monitor when a new one subscriber appears.
When you have to setup your first email and create design with Sender drag&drop builder or import your own coded HTML template.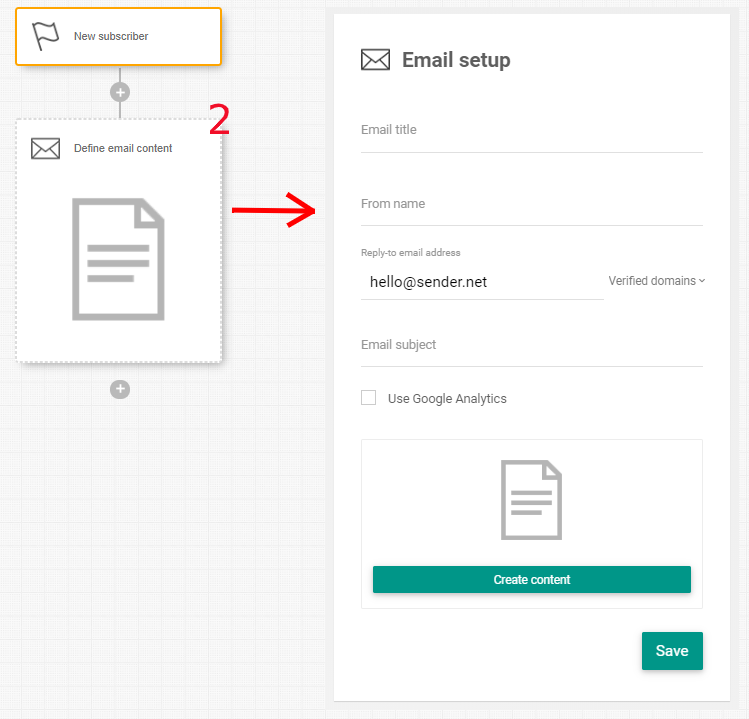 And then you will have automated email workflow.
2. Realtor blogpost
Blogs about neighborhood businesses promote you as an expert. Adding informational blogs and neighborhood reports to your newsletter gives customers the impression that a knowledgeable agent is ready to help them buy a house.
3. Videos of properties
Video is the best way to send a message due to the combination of audio and visual components. Video is perfect for showing property and making the experience of being in the same room; that's why it converts higher and stands out from static images.
You can insert your video in your email with Sender drag&drop builder. Firstly, you need to create new campaign or use old one. After you select old one or create new campaign, you will be redirected to email design builder.
In the left side you will see this: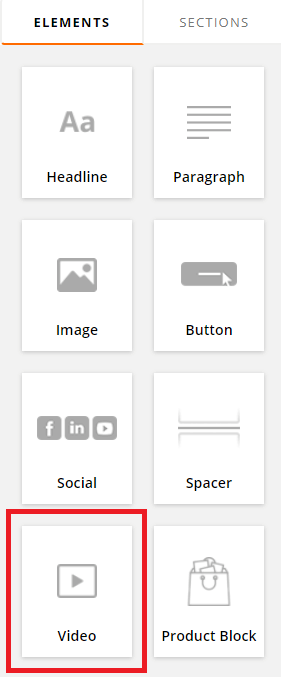 You can to drop video to the desired email design place and then you have to fill up all this information: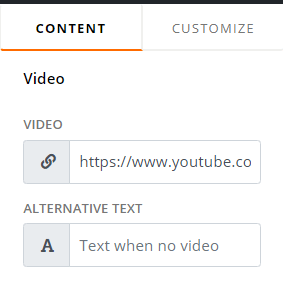 You can insert video from Youtube, Vimeo or other video sharing platform.
And that's it. You have a video in your email template.
4. Household tips and recipes
Engaging content that shares useful tips and delicious recipes can warm up your newsletter. Buying a house is a completely personal experience. These types of tips make a real estate agent seem available and help buyers imagine themselves living in the home.
5. Educational newsletters
Sharing experience in the form of how-tos and can help your customers move past uncertainty.
Here's example, how should email look like: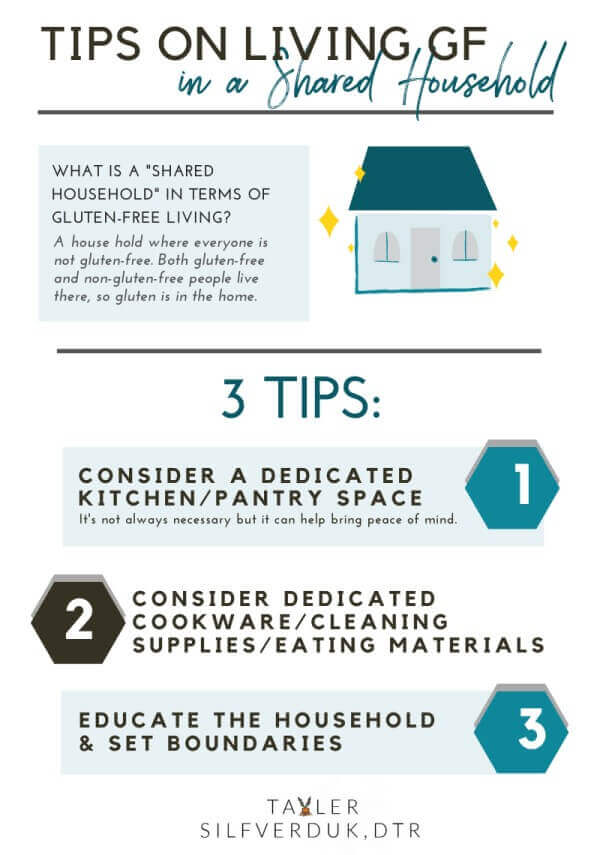 6. Seasonal newsletters
Holidays are the perfect time to share information about decorating, tradition, and food in your real estate emails. Most holidays bring families and friends together with warm feelings of home. It is the perfect place to add tips about special memories and even safety.
7. Community information
It is essential for real estate agents to have information about their community. Sharing community news like charity events and special celebrations, traditions in your newsletter can make the home more valuable.
8. Evergreen Content
Reasonable reviews of home products, informative posts are great to share with your audience. Especially, early-stage leads just beginning their home search.
8. Interviews
Question local experts and industry professionals for your website. Include a few of these blog posts in the newsletter. Include background information on each interviewee, so subscribers know who they are and why you share their opinion.
9. Advice whether to buy or rent
Not all of your clients may be ready to become homeowners. Many may remain to lease for the long term. Offer content like advantages and disadvantages of home ownership and renting.
10. How to find good contractors
Give recommendations to useful websites where homeowners can find, and hire contractors and other professionals for their home projects.
Personalize the Template
The best approach to take your newsletter templates to the next level is to personalize it, so it communicates to your target audience and mailing list. Eventually, each subscriber who opens your newsletter should feel like it was created, especially for them.
Here are great ways to personalize real estate templates:
1. Talk to a specific audience
Segmenting the audience into lists by place, interests, and the place in the buying cycle is essential if you want to help each group receive useful information that moves them through sales funnel.
2. Add personalized tokens
Email personalization creates a loyal relationship with your customers; you can do that simply starting a letter with a subscriber's name.
You can do the email personalization with a few clicks in Sender design tool.
Firstly, you need to click on "Custom fields":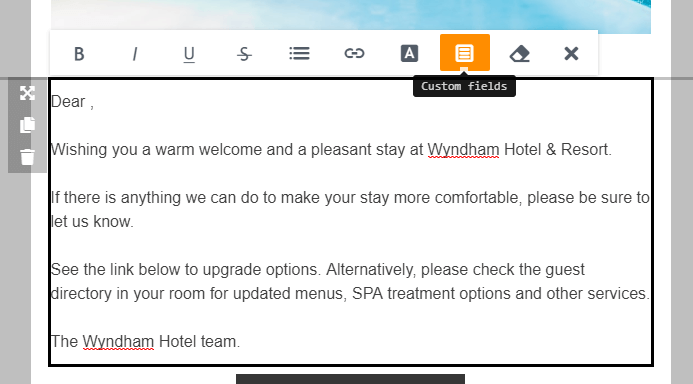 Choose to add first name and last name from your subscriber list and as a result you will get this: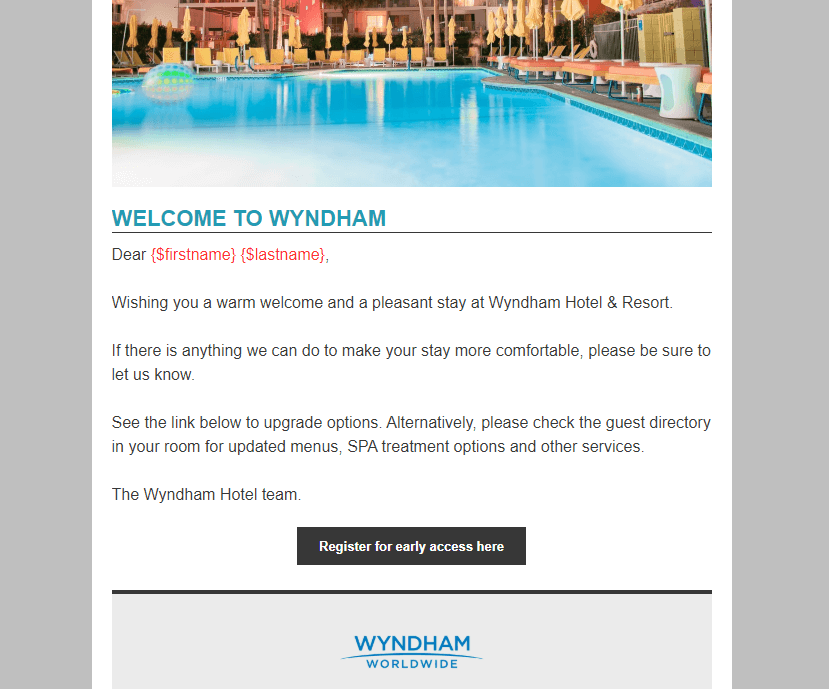 We also recommend to read our definitive guide with best practices of email personalization.
3. Add engagement possibilities
Create a poll, ask questions, or give subscribers the ability to attach their own pictures on social media to win something.
Create Interesting Subject Line
The best way to improve the open rate for your newsletter is to make an interesting subject line and appeal to your subscribers. Here are some ideas to keep in mind when creating subject lines:
1. Make it personal
Subscribers want to know you're talking directly to them, try to use words like "you" or include the subscriber's first name.
2. Give a clear benefit
Everybody gets hundreds of emails every day, so a way to stand out is to make it extremely clear that you have something special to offer.
3. Don't use all caps
Usage of all caps as may seem as shouting and can put readers off.
4. Create urgency feeling
Include time-based language. For instance, "limited edition" will urge people to open the newsletter quickly so that they don't miss information.
We highly recommend to read our article best email subject lines to increase sales (with examples).
Send & Analyze the Results
When you make sure that all of the links are working, the email subject line is engaging, and the newsletter content is aimed at the target audience. You are ready to click the "send" button. The most important metrics to analyze are open rate, click-throughs, conversion rate, and spam reports. When something works correctly, repeat the effort.
Wrap up
Don't forget that creating the perfect real estate newsletter is a process that will take some time. Here is a quick lesson what you should take from this article:
Create a goal for what you want to reach and present content according to your audience.
Create interesting content with which subscribers could engage.
Make a personalized email template.
When you send newsletters, do not forget to go back and analyze the results.
Related articles: