Promotional content distributed via email marketing is one of the preferred methods of many volunteer organizations.
Newsletters are one of the most used types of emails as they help deliver information in a comprehensive but concise manner.
The ability to reach many people in a short period of time is also one of the key considerations. For that reason, high deliverability is one of the must-have features in your email marketing tool.
If you are new to email marketing or need some further ideas for boosting your volunteer newsletters, keep reading because we are about to give you some content ideas, tips, and examples to create catchy and engaging emails!
Starting Points
If you are totally new in this email marketing game and looking to start creating your volunteer newsletters, check out the first few steps you need to take in order to start:
Pick a creative and attractive name for your volunteer newsletter.
Decide on how often you will be sending your volunteer newsletter. Consistency is essential, so choose your frequency wisely (weekly, monthly, quarterly, etc.)
Consider some content ideas and information you would like to include in your newsletter.
Create a segmented group in your email marketing tool, carefully selecting the right people to receive your volunteer newsletters.
Design your very first newsletter and ask for feedback to see what your volunteers think! You might also want to send an introductory email presenting the upcoming newsletter and what the readers can expect.
How to Write a Volunteer Newsletter?
Only you know your readers best so you can tackle your volunteer newsletters to the maximum engagement. However, there are some practices which you need to consider when writing them:
Keep it short and sweet: Don't overload your newsletter with content. If you want it to be thoroughly read, you have to keep it short but yet informative. If you have a story you want to share, introduce it in a paragraph or two and share a link where the readers can access the whole story.
Add animation and pictures: Text newsletters are bland and do not attract attention. Thus, people might formulate an opinion by looking at the visuals first before they decide to read the newsletter further. Ensure your pictures relate to the topics to back up and support your text.
Include the volunteer appreciation section: It doesn't cost anything to say 'thank you'. Create a space in your newsletter where you can appreciate and celebrate your volunteers. You can also feature the best volunteer stories and add pictures of them.
Highlight the essential information: Do not leave your important information hanging out there. Create boxes, underline or bold the text or change the color to ensure it stands out and will not be missed!
Create a strong call-to-action button: Every time you send your newsletter, you should ask the readers to take some action. Whether it's to fill in the questionnaire, visit the website or blog for more information, sign-up for the upcoming volunteering opportunities – ensure your CTA is clear and visible.
***Pro tip: If you want to ensure that your newsletters achieve the maximum opening rates, consult your current volunteers and find out their opinion. What do they want to read and see in your newsletter? Is there anything else you need to include to make it more attractive? Create a survey and find out how to make your volunteer newsletter the greatest communication tool.
Volunteer Newsletter Content Ideas
Are you now wondering what to add to your volunteer newsletters? We got you covered! Check out a list of content ideas you could use to build and design a stunning newsletter:
Send email reminders of important dates – events, meetings, community gatherings, ect.
Provide good or bad news, send further information on the actions to be taken.
Inform volunteers about the upcoming events and opportunities where their help will be needed.
Give them something in return – include activities or training events which might interest the volunteers (first aid training, an invitation to a seminar, workshop, etc).
Interest your volunteers – create crosswords, puzzles, quizzes, or send funny videos for some entertainment.
Introduce volunteers individually – add pictures, stories, and other information.
Address challenges and issues that volunteers might face.
Celebrate your volunteers by showcasing what an outstanding job they have been doing.
Volunteer Newsletter Template Examples
By now, you should be fully confident in how to write your volunteer newsletter and what to include in it. But that is not it! Check out some inspiring email templates to further understand and guide you on what it takes to have an attractive and engaging volunteer newsletter!
1. Cheryl's Cookies Volunteer Appreciation Newsletter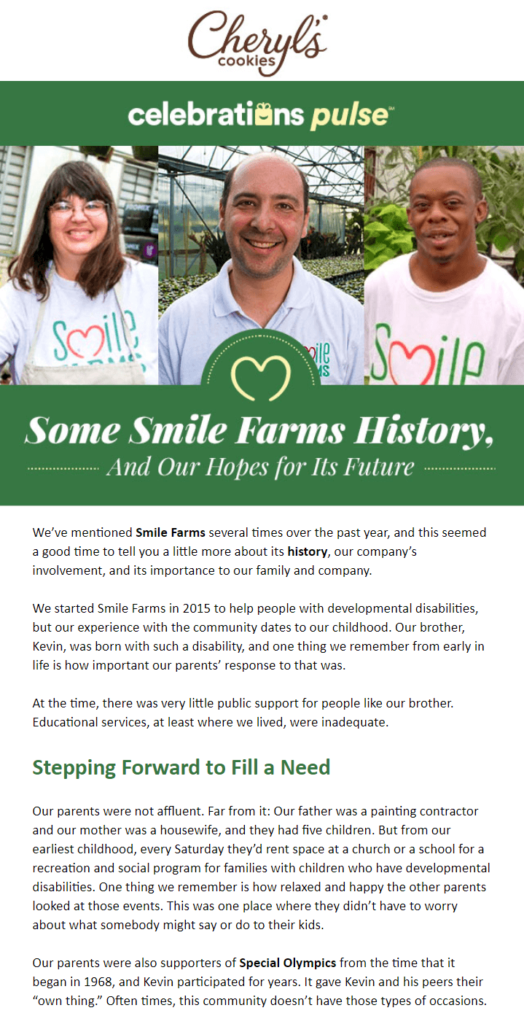 2. Volunteer Coordinator Newsletter
3. Public Library Looking for New Volunteers Newsletter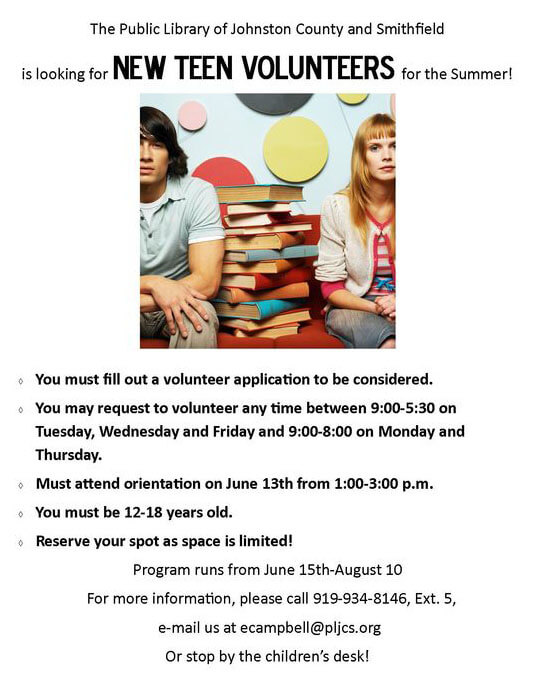 4. Red Cross – Event Invitation Volunteer Newsletter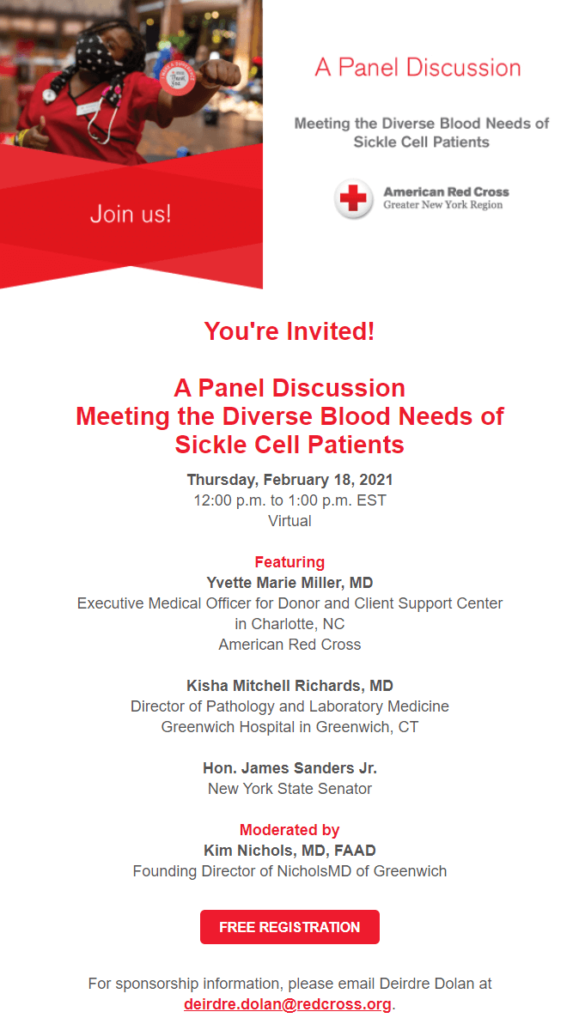 5. Volunteer Newsletter During Covid-19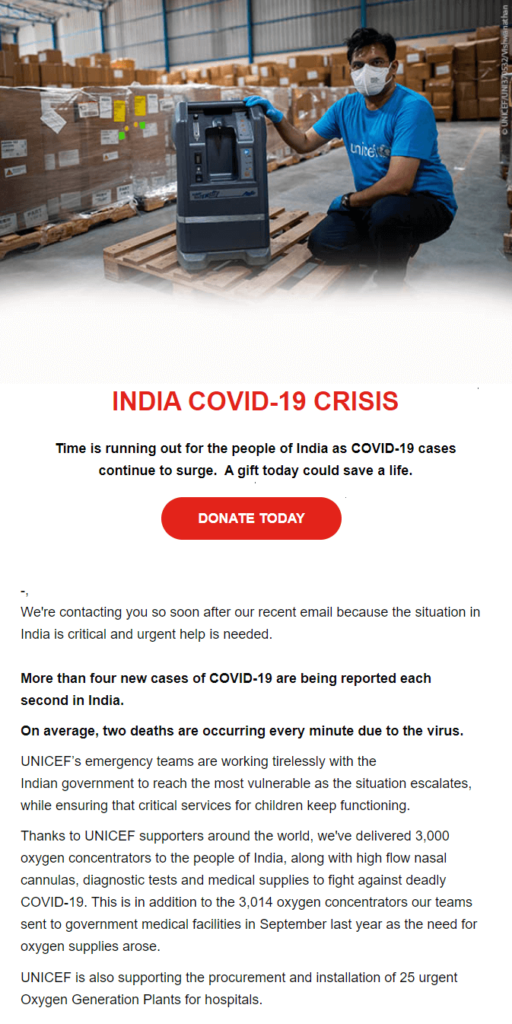 Focus on Volunteer Newsletter Purpose
Designing beautiful newsletters and filling them with purposeful content is a hard job. To ease it a notch, select a great email marketing tool, like Sender, that will give you a helping hand.
In the end, you are still responsible for providing relevant information ensuring that your volunteers will be opening your emails, so let's recap some of the most important things you need to remember:
Keep your newsletters short and add some supporting images to prove your statements. Highlight the necessary information, and don't forget to add a call-to-action button. Also, appreciate your volunteers and always include a section where you thank them for their contribution.
You can come up with loads of different and engaging content. We have provided some great ideas to guide you: send reminders, provide further information (good or bad), tell about the upcoming volunteering opportunities, other training or activities on offer, give some entertainment and introduce your volunteers! The sky is the limit here. You can come up with other content ideas which will work well for your volunteers.
We have presented you with some excellent newsletter templates to guide and show a few designs to understand better how to build an attractive volunteer newsletter. Now it's your turn to showcase what you can! Good luck!
Also read:
---
Article contributor – Erika Klisonyte
Like what you read?
Apply it in practice with Sender.net - the most cost-effective email marketing solution in the market.
Try Sender for free