Like what you read?
Apply it in practice with Sender.net - the most cost-effective email marketing solution in the market.
Try Sender for free
How can your company acquire new customers?
It's an age-old question that requires modern solutions. In today's crowded marketplace, it's more important than ever for companies to evaluate the state of the marketing landscape to attract new customers.
From email marketing to leveraging influencers on social media, marketers need to find effective ways to reach their target audience and convert good leads into sales.
To help you determine which marketing strategy is right for your company, you'll need to know:
What a customer acquisition strategy is
How to measure the effectiveness of a strategy using different marketing metrics
Examples of strategies you can leverage today
Whether you are hunting for that new marketing tool to give you a competitive edge or simply curious about adjusting your existing advertising campaign, now is the time to optimize your customer acquisition strategy.
What is a Customer Acquisition Strategy?
A customer acquisition strategy is the method a business employs to attract new customers and convince them to purchase a product or service.
Customer acquisition strategies include:
Content marketing and offers
Blogging, podcasting, and video marketing
Social media and affiliate marketing
SEO
Email marketing
Customer acquisition strategies aim to move potential customers through your sales funnel and convert leads into clients.
Historically, marketers viewed the sales funnel as a straight line. Customers begin as visitors and progress to leads before converting into customers.
However, this approach fails to consider the importance of retaining customers and optimizing the user experience. In many ways, the customer acquisition process functions more as a flywheel.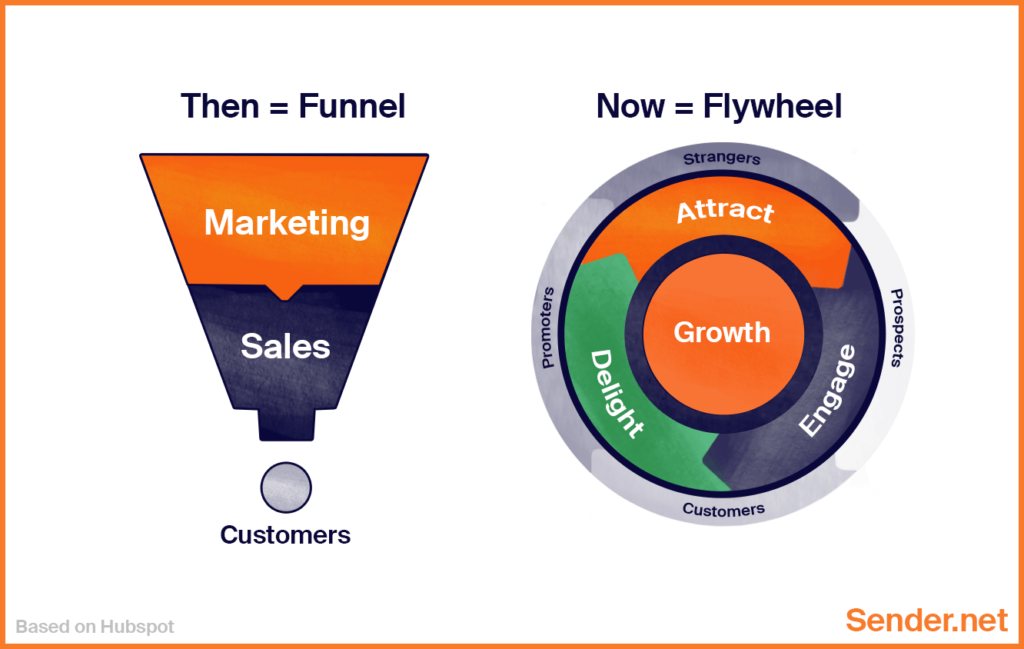 Balancing multiple acquisition channels allows companies to attract, engage, and delight potential customers and provide an enjoyable customer experience.
By employing various customer acquisition strategies, you can create a digital marketing campaign that attracts new customers and maximizes customer retention.
How Do You Measure the Success of an Acquisition Strategy?
While it's vital to employ customer acquisition strategies to attract new customers and engage existing customers, it's equally important that you measure the success of your customer acquisition efforts.
Standard metrics for measuring marketing efforts include:
Customer acquisition cost
Churn rate
Customer lifetime value
Conversion rate
Customer acquisition cost (CAC) measures how expensive it is to bring in a new customer and includes ad costs, labor, discounts, etc. Over the past six years, customer acquisition costs rose 60%. Finding ways to lower your CAC is crucial to protecting your bottom line.
In addition to rising marketing costs, businesses must contend with decreasing customer loyalty. Around 55% of customers report lower levels of trust in companies, which points to fewer loyal customers and higher churn rates. Knowing your churn rate is essential for identifying areas of improvement in your customer acquisition process.
Meanwhile, customer lifetime value (CLTV) pinpoints how much revenue you can earn over the lifespan of the average client relationship. Measuring CLTV helps determine how much future income you can expect to generate from a first-time buyer.
Finally, conversion rate is a ratio of the number of visitors to your site (or the number of leads entering a sales funnel) that checkout or purchase. The more effective your sales funnel, the greater the number of visitors or prospects that will convert.
Analyzing customer acquisition strategies is crucial to understanding how cost-effective your digital marketing campaign is at generating new business.
Now that you understand what customer acquisition strategies are and how they are measured, here are ten ways you can apply this knowledge to grow your customer base.
10 Common Strategies for Acquiring New Customers
Take Advantage of Search Engine Optimization
Search engine optimization (SEO) is the process of increasing your site's visibility to viewers using search engines.
When conducting an SEO strategy, remember to always:
Brainstorm topics relevant to your business
Mine topics for suitable keywords
Segment keywords based upon user intent and relevancy
Leverage keyword tools to analyze results
Google Ads Keyword Planner helps you to choose the right keywords to optimize your company's visibility. By analyzing search trends, you can sort keywords by authority, relevancy, and volume.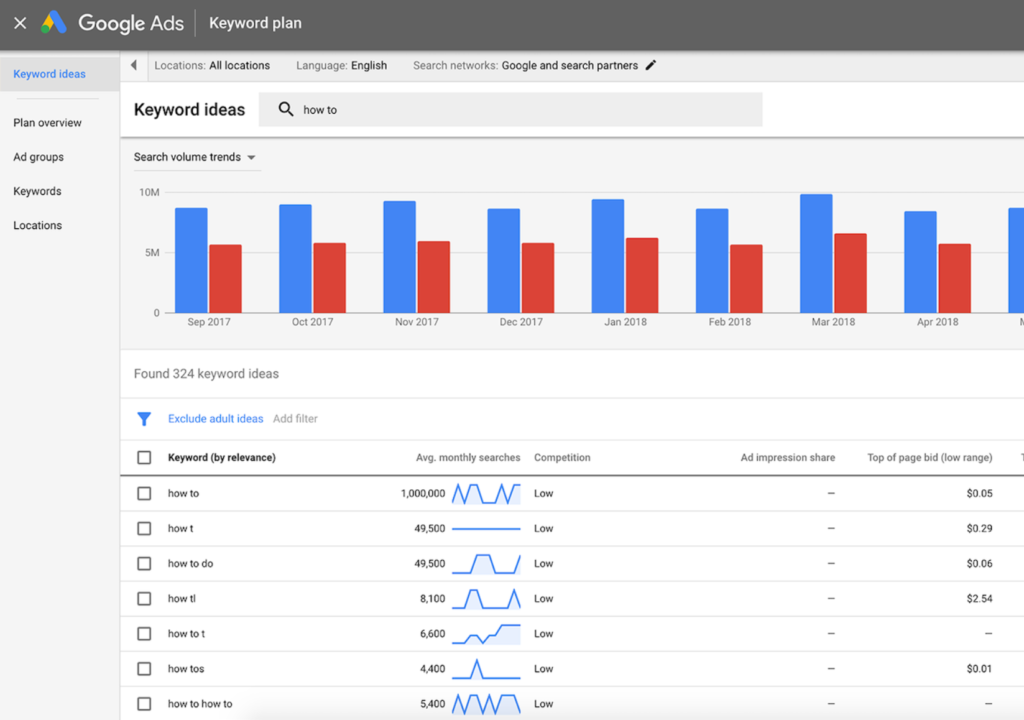 Keyword Planner allows you to set a budget for your marketing campaign and track its performance. Key performance indicators (KPI) gauge the success of your campaigns, such as your ad conversion rate and cost-per-click (CPC).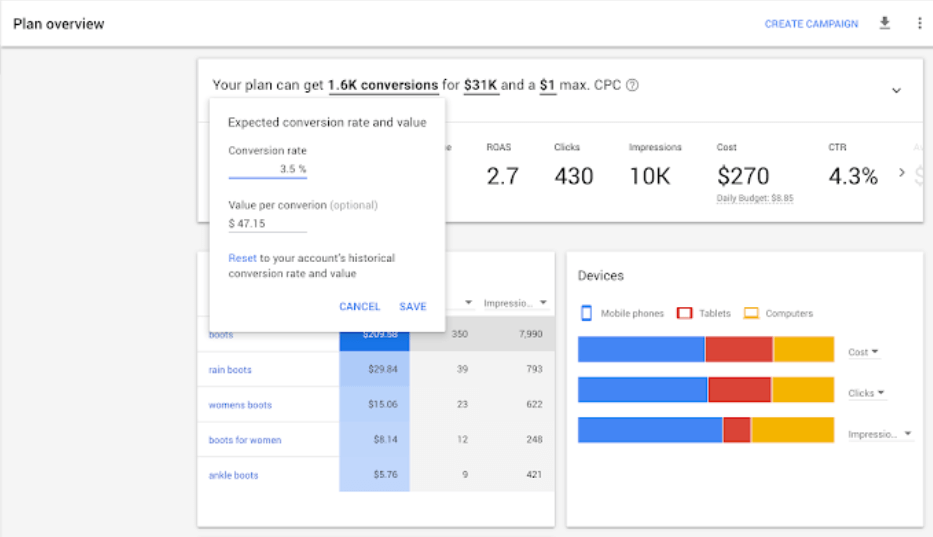 Additionally, Keyword Planner enables you to manage all of your plans from a single dashboard, making searching for new keywords and running forecasts simple.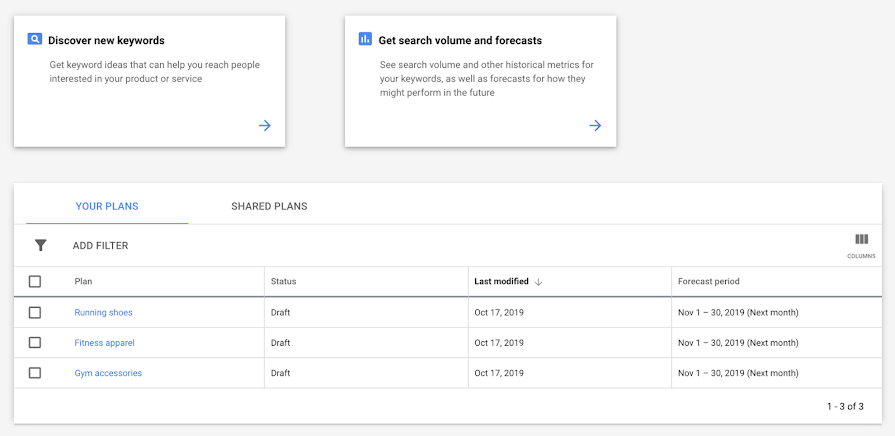 SEO should be a top priority of any marketing strategy that aims to increase organic search results. Keyword research for SEO transforms the customer journey from an arduous affair into an effortless endeavour by limiting potential customers' obstacles to finding your business.
Create a Newsletter
Email newsletters inform your customers about new products, helpful guides, or other informative updates about your company.
Newsletters may not be flashy, but they are still an effective marketing strategy. Despite a plethora of high-tech marketing options available, 31% of B2B marketers believe newsletters nurture leads best compared to other methods.
There are five basic steps to create an effective email newsletter: 
Define your goal
Develop your content
Choose or design your template
Determine the scope and segment of your newsletter
Evaluate your newsletter's performance
Sender makes it easy to create and send newsletters to current and potential customers. You can choose from over a hundred unique templates and modify your newsletter to delight and engage readers.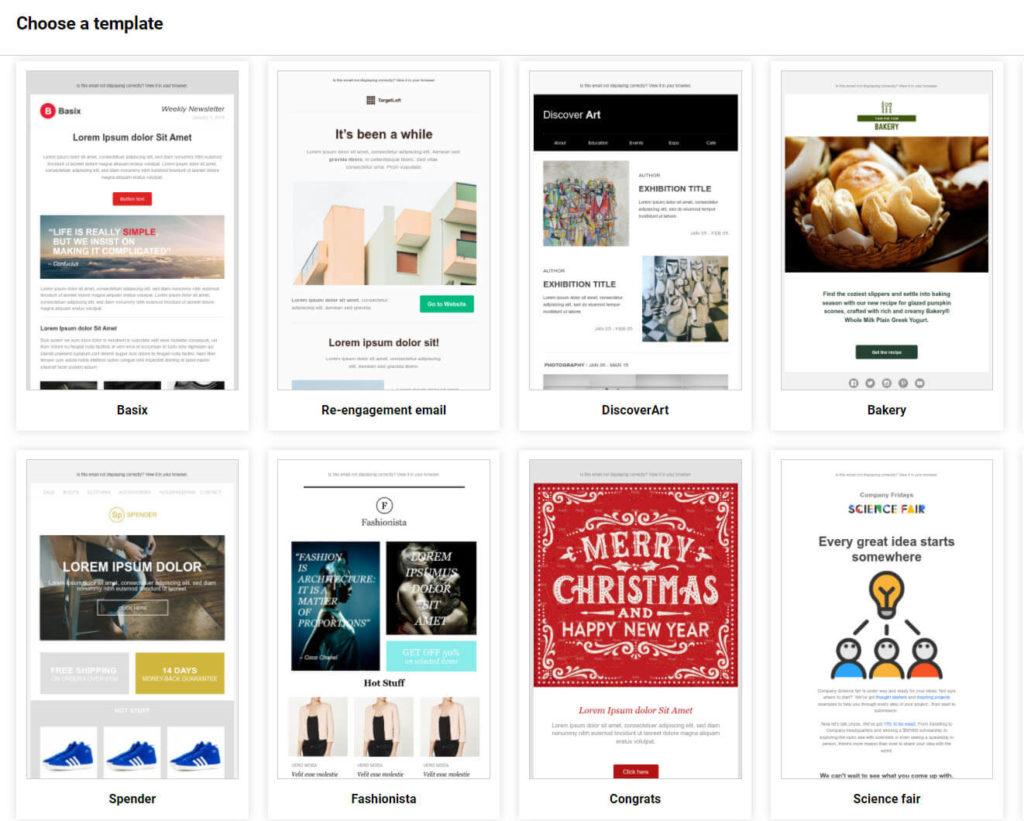 Along with a compilation of excellent templates, Constant Contact features a host of intuitive tools. You can drag-and-drop designs, customize fonts, upload photos, insert products with buttons to buy, and embed surveys directly into your email newsletter.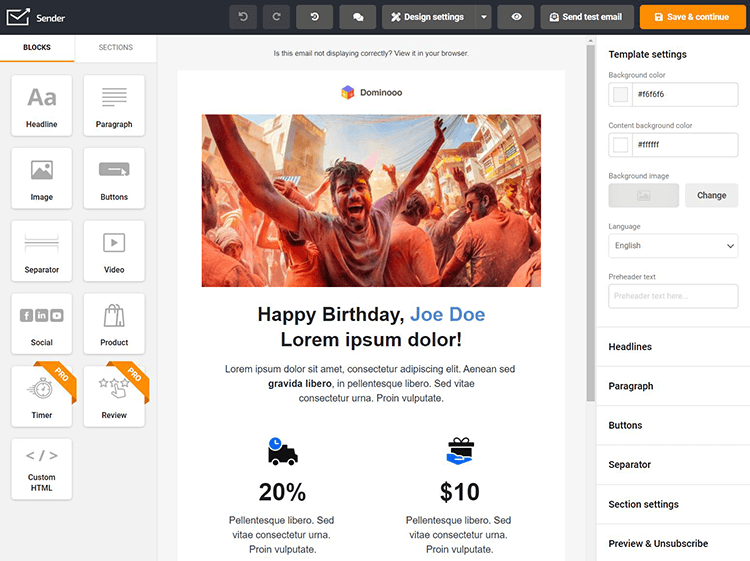 When designing your newsletter, pay attention to your design to ensure you don't sacrifice appearance for functionality. With the right tools and planning, you can create eye-catching email newsletters that highlight your brand's value and entice customers to engage with your content with the right tools and planning.
Remember to segment your email list according to subscribers' interests. Developing original content about specific topics will allow you to maximize the user experience and get the most out of your email marketing strategy.
Leverage Affiliate Marketing
Affiliate marketing is a lead generation tactic that offers commission to partners for each new customer they refer.
Unlike a referral program, which rewards customers directly, affiliate marketing uses commissions to entice individuals and websites to promote a company's products. Affiliate marketing generates passive income, which explains why projections of affiliate marketing expect spending to reach $8.2 billion by 2022.
Here's how you can start to leverage affiliate marketing:
Sign up for an affiliate marketing program
Cross-promote products
Record and track affiliate marketing data
HubSpot's Affiliate Program enables you to generate passive income by promoting Hubspot within blog articles, email newsletters, webinars, and other digital content.

Upon signing up for the program, you select whether you would like to receive a 15% monthly commission from revenue for annual purchases or a 100% flat-rate payment.
Members of the affiliate program gain access to a unique dashboard that displays all of the affiliate marketing content and referral links and codes.
Affiliate programs accrue benefits to product creators, such as increased brand awareness, flexibility, and SEO benefits. Affiliate marketing strategies help small businesses to grow by leveraging community referrals and rewarding companies, affiliates, and customers.
Nurture Your Audience
Lead nurturing refers to the practice of engaging your target audience with tailored content to improve the customer journey through your sales funnel.
As companies increasingly turn to inbound marketing strategies, nurturing your audience is becoming more crucial than ever. Around 90% of inbound leads are not ready to make an immediate purchase, which means you need to find ways to keep customers engaged and enthusiastic to convert leads.
Frequently used nurturing tactics include:
Creating entertaining and original content
Connecting with target audiences across acquisition channels
Following up on leads often
Developing personalized correspondences
If you don't want to invest in complete customer relationship management (CRM) software, consider tools that make it easier to nurture leads, such as email automation. Invite readers to respond with personalized messages and call-to-action (CTA) links to get the most out of your automated emails. 
If a customer abandons their cart, a triggered email is a brilliant reminder to snag a conversion. For added effect, combine additional strategies, such as testimonials, alongside your CTAs to entice your leads further.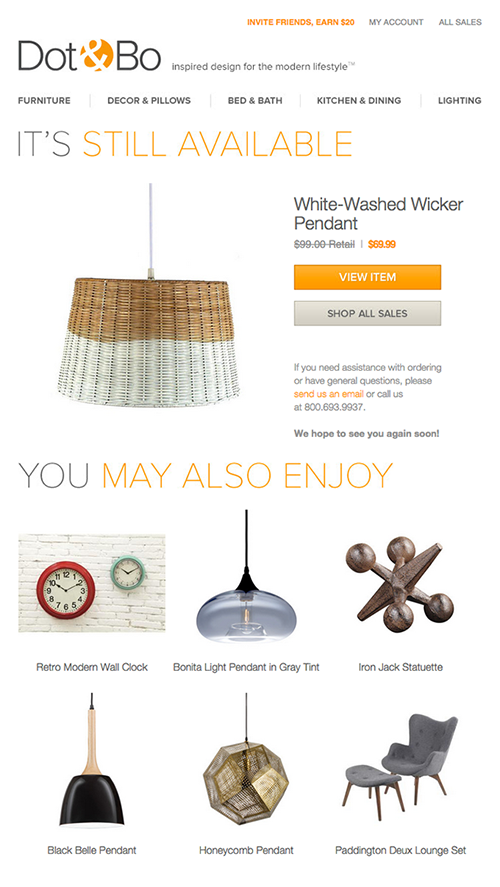 Lead nurturing is all about timing, which is why effectively leveraging lead capture and email automation tools is so important.
Whether you want to engage prospects with triggered notifications, improve your messaging with personalized content, or follow up on purchases, nurturing your audience is a fundamental acquisition strategy that increases conversions and helps you avoid leaving money on the table.
Historically Optimize Old Content
Historical optimization involves capitalizing on old content by updating articles and posts to increase website traffic and conversions.
Analyzing attribution reports allows you to determine which posts generate the most leads. HubSpot analyzed its attribution data and found that 76% of views and 92% of leads came from old blog posts.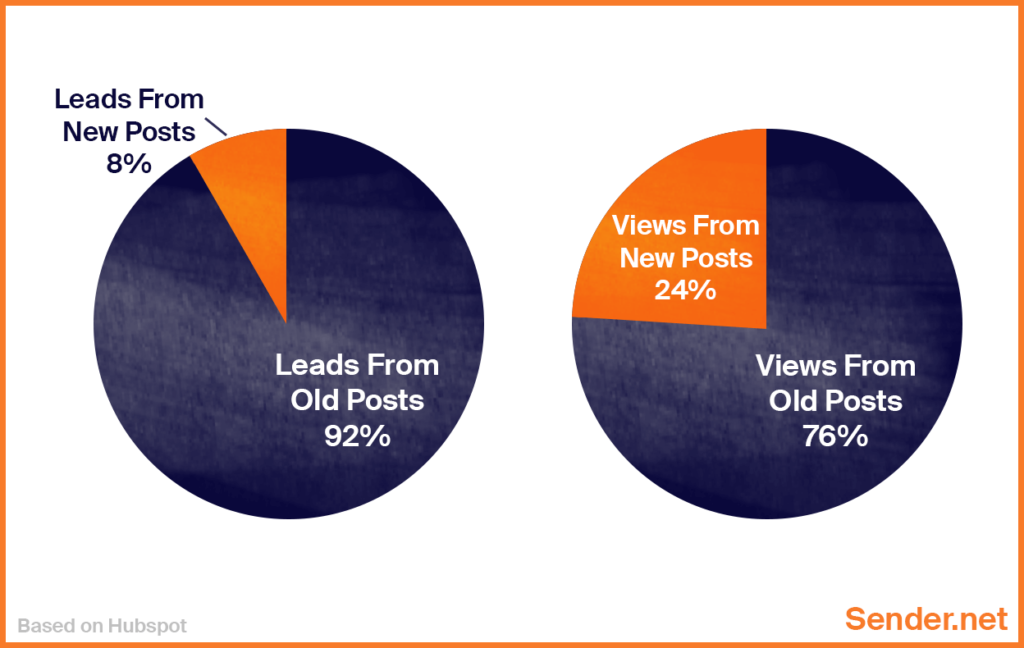 To begin optimizing your historical content:
Identify your most popular historical content
Highlight popular content with CTAs and top lists
Add internal links to your best-performing content
Google Analytics lets you create reports of your most viewed pages, so you can identify what historical content you should focus on to increase your conversion rate. Go the extra mile and run analysis on relevant keywords and leverage these phrases in your CTAs.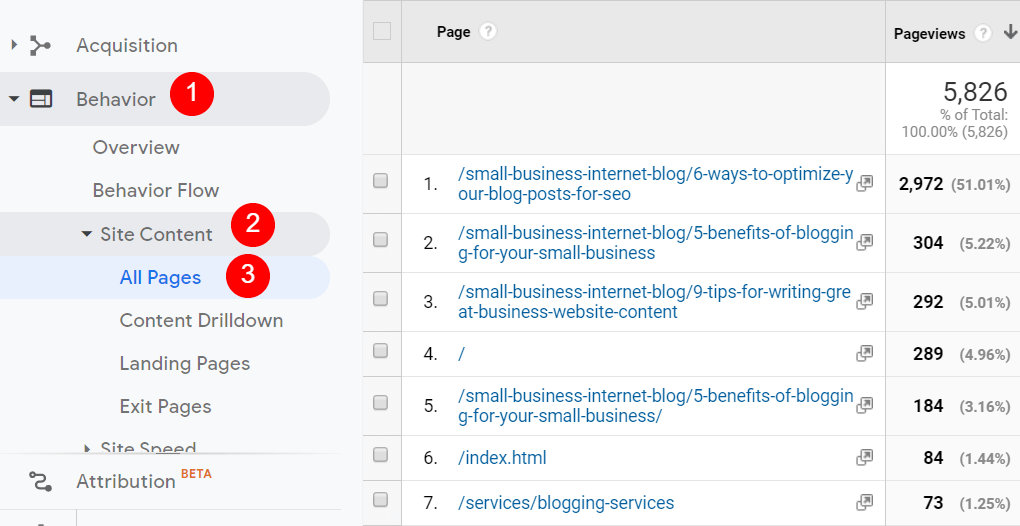 Creating lists of your best historical content allows users to see all of your most popular articles and pages in one place. Use this strategy to make your most popular content easily accessible and capitalize on your past successes.
Once you have identified your best-performing content, optimize your lead generation by adding internal links to draw additional attention to your historical content and convert more leads.
Discerning where your paying customers come from is essential information that your marketing team needs to be successful. If you want to improve your customer acquisition efforts, you must consider optimizing your historical content.
Publish Industry or Product-Specific Pages to Capture More Organic Traffic
A poorly designed landing page spells doom for even the most meticulous marketing campaign.
The average landing page conversion rate equals 9.7%, which is less than optimal. To capture more organic traffic, focus on publishing product-specific pages and topical content. While the best ecommerce sites don't all utilize the most incredible software, they all feature engaging product pages and unique content that accentuate the customer experience.
The best product and industry pages share a few traits in common:
Original, interactive content
A limited amount of text
Optimized keywords and a few escape routes
Bellroy's "Slim Your Wallet" tool is a textbook example of an interactive page that brilliantly targets customers who want to buy something less bulky.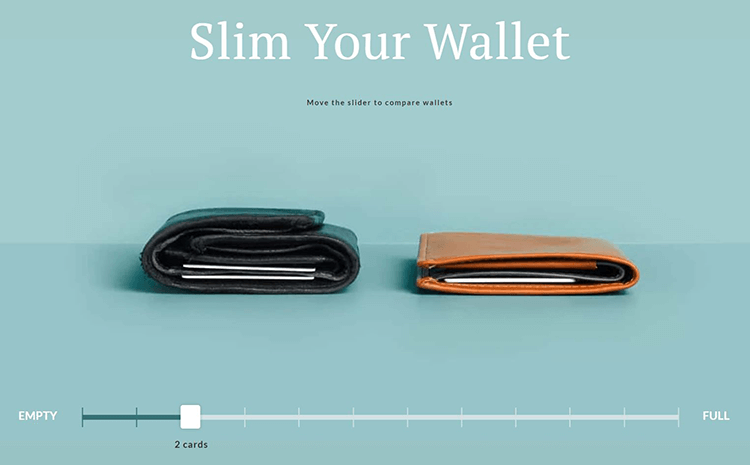 Orangina's product pages grab viewers' attention with bright colors and fun animations, enticing prospective customers to explore the website.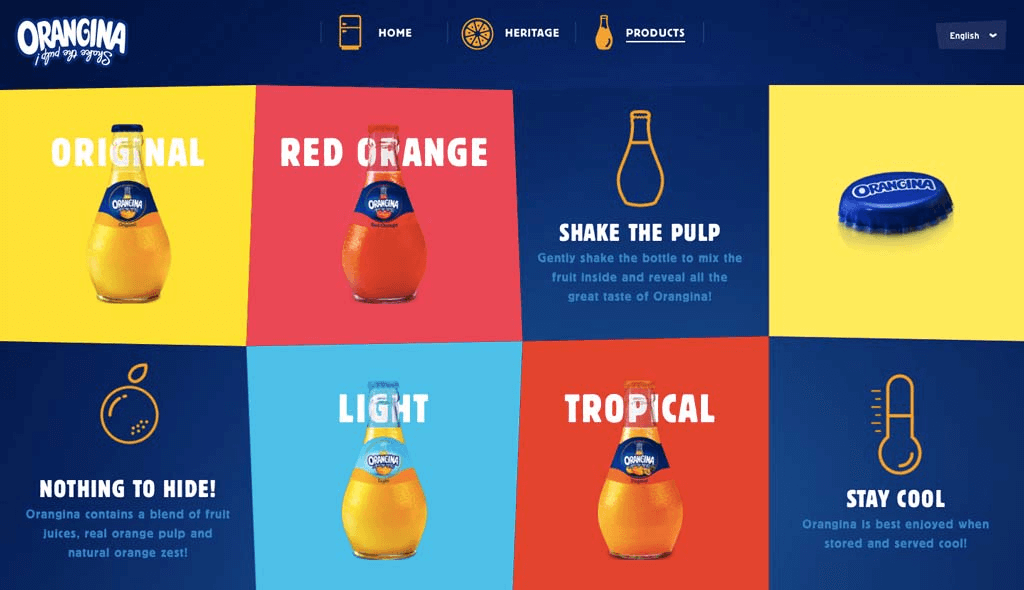 Rent the Runway publishes a unique page for every dress on its website, which includes multiple views of the dress and reviews, which helps customers focus on the product they want and easily view relevant information.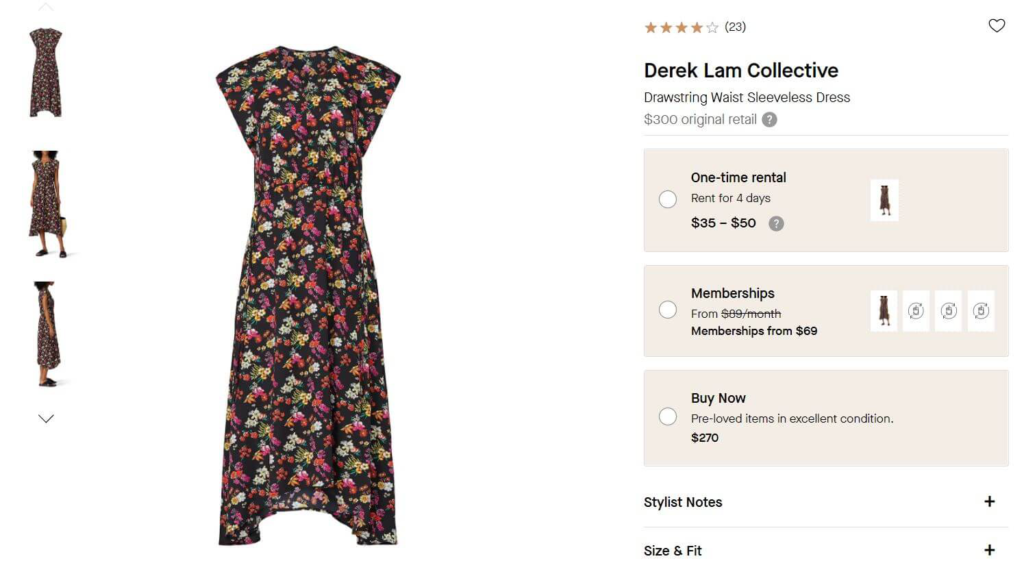 Build Custom Marketing Tools for Lead Generation
Lead generation relies on establishing and maintaining customers' interest until they are ready to buy. Doing so requires finding new ways to keep your audience's attention, which can be tough! That might be why 61% of marketers claim lead generation is their biggest problem.
Understandably, companies increasingly turn to custom lead generation tools that can carry out numerous functions depending on their needs, making them highly adaptable for new customer acquisition.
Examples of impactful marketing tools include:
CTA template generators
Lead generation tools
Form generation software
Visitor traffic tracking tools
Using Hubspot Website Grader you can get more insights on how you can improve your website.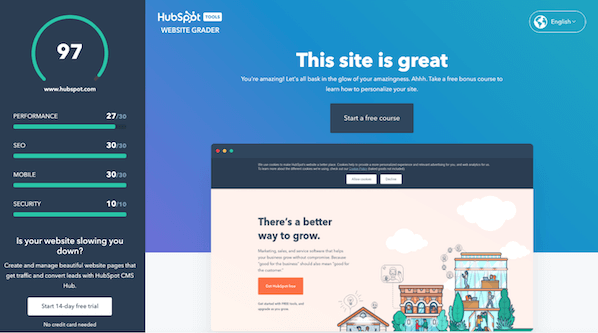 Marketing tools come in all shapes and sizes, which means there is no excuse not to adopt a tool for your existing or future customer acquisition strategy.
Optimize Pages for Conversions
Every business wants more leads, but few possess the capacity to convert more than a fraction of the ones they already own.
Optimizing web pages for conversions is a straightforward way to generate leads by improving on existing content. Whether you need to create a new form or add more internal links, finding ways to optimize pages for conversions should be front and center in your mind.
Simple steps to optimize pages for conversions include:
Add forms to popular pages
Use personalized CTAs
Include giveaways to engage customers
Run A/B tests to determine what works
When creating a sign-up form, limit the number of questions and utilize a simple, neat background. The goal of a form is to grab users' attention and convince them to provide you with information, so avoid including too many data points and busy designs.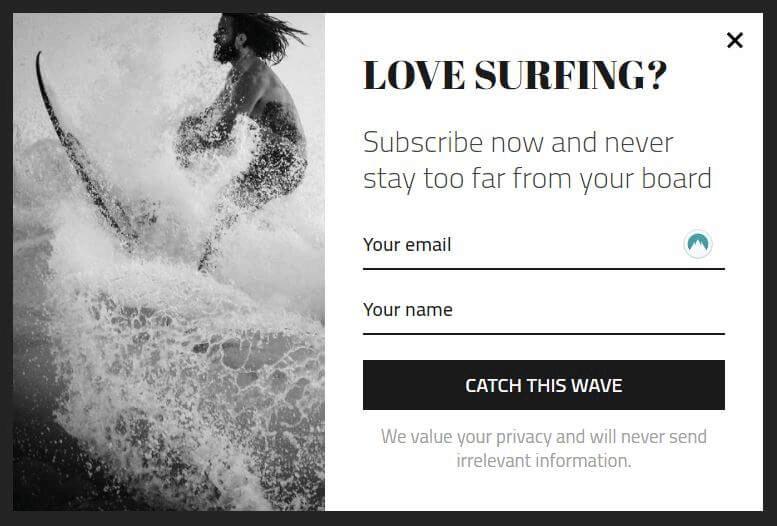 Personalized CTAs convert 42% more leads than basic CTAs. To optimize your page for conversions, segment your customers and utilize dynamic CTAs that don't show repeat visitors the same offers.
Offering a free giveaway or discount can mean the difference between converting a lead and losing a potential customer to a competitor. Look for ways to grab visitor's attention by strategically placing free trials and discount codes on landing and product pages.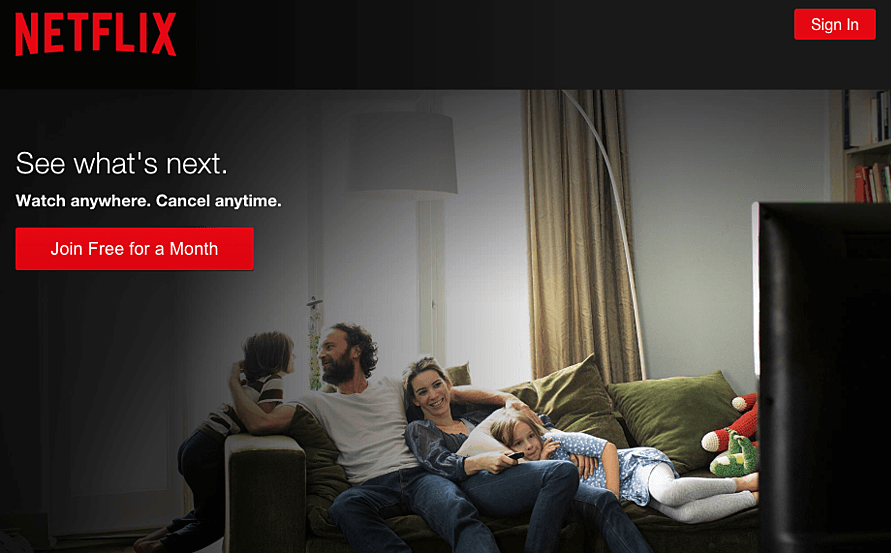 Optimizing pages for conversions should be a primary component of your customer acquisition business model. Take the guesswork from optimizing your pages for conversions by running A/B tests to see what strategies produce the best results.
Launch a Podcast
These days, it seems like everyone and their mom operates a podcast, and it's easy to see why.
Podcasts entertain, engage, and inform visitors about topics that pique their interests. Podcasts are also convenient and accessible, as nearly 69% of people listen to podcasts with a mobile device. If your company possesses the talent and creative energy, a podcast is a great customer acquisition channel.
Steps to launching a podcast include:
Choose a topic
Design your podcast structure
Purchase equipment and set up your studio
Prepare your hosts and line up guests
Market your podcast and attract subscribers
Bill Simmons founded The Ringer website and podcast network in 2016. What started as a minor sport and pop culture enterprise grew into a massive media empire. In 2020, Spotify bought The Ringer for $195 million. Bill Simmons continues to attract new fans with episodes of The Bill Simmons Podcast thanks to a consistent stream of famous guests and engaging content.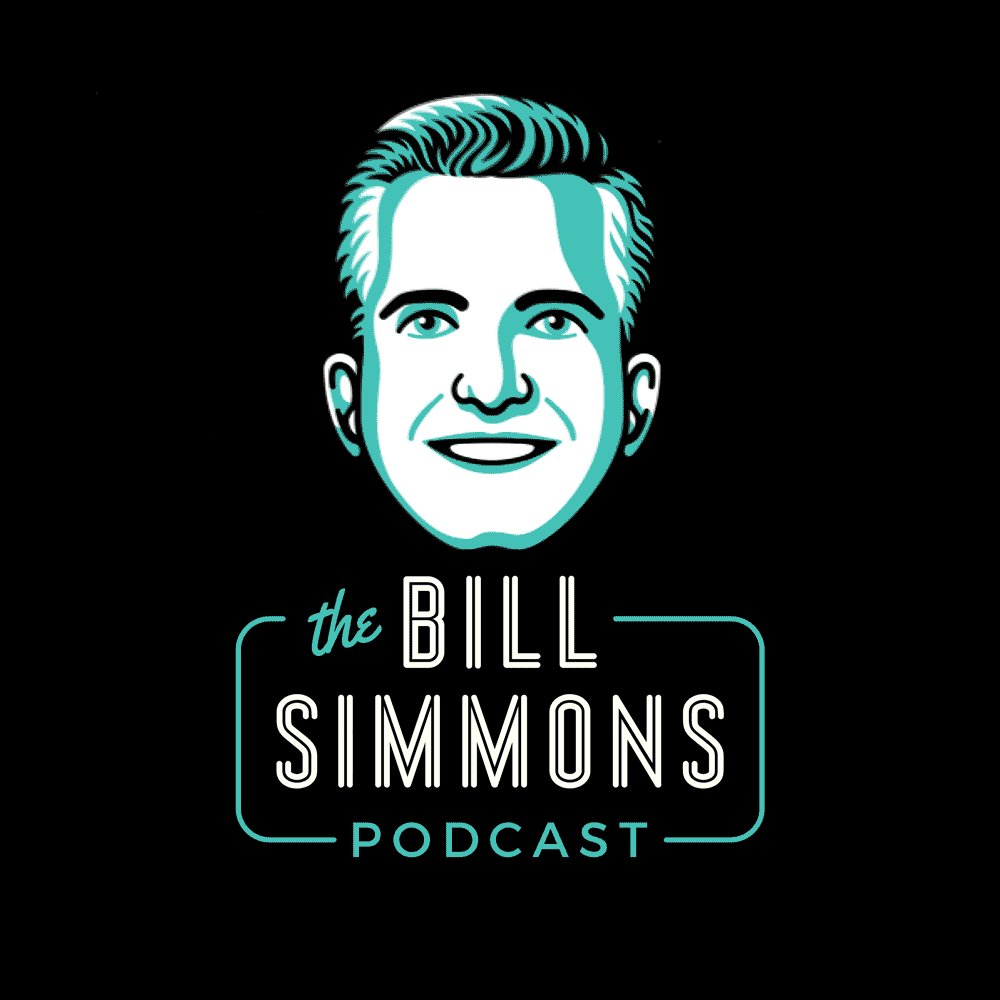 The Joe Rogan Experience is one of the most popular podcasts in the world. Comedian Joe Rogan built his podcast into a cultural phenomenon through a combination of humor, storytelling, and engaging interviews with fascinating guests. After Spotify added the podcast to its network in 2020, it added 4 million new subscribers in the first quarter of 2021.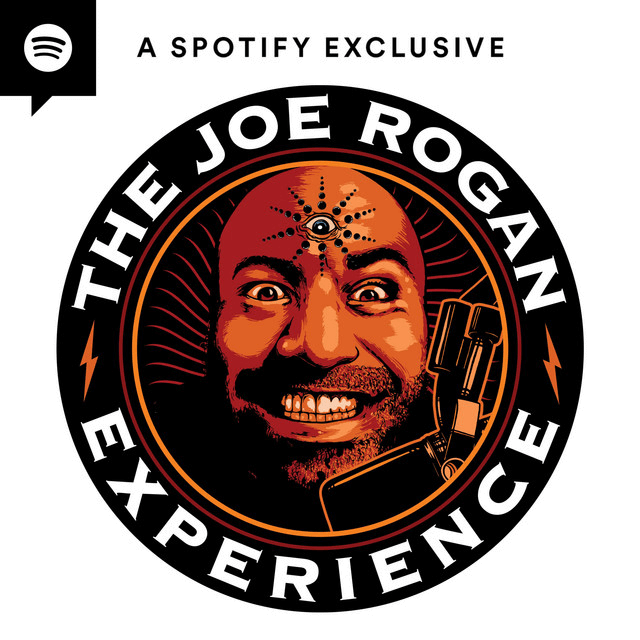 A podcast may not be the right choice for every business, but for some, it represents a unique and potentially game-changing opportunity to attract new customers. Companies with time, expertise in specific topics, and a flair for the dramatic would be remiss not to count podcasts among possible customer acquisition strategies.
Engage in Influencer Marketing
Influencer marketing entails collaborating with social media and online influencers to promote products and services.
Social media platforms, including Instagram and Facebook now double as leading marketing spaces, and influencers function as the gatekeepers of product promotion. Today, 93% of marketers engage in influencer marketing, and this number is only likely to increase. 
Reasons to use influencer marketing include:
Influencers' well-maintained social media presence
Viewers trust influencers' recommendations
Influencers can reach your target audience
If you hope to maximize your outreach marketing strategies, you must look into influencer marketing. Just make sure you put in the time to vet creators before you begin a new partnership to ensure you choose the right influencer for your brand.
Why You Should Review Your Customer Acquisition Strategies
Today, you learned about ten customer acquisition strategies to help you generate and convert leads, including:
Search engine optimization
Email newsletters
Affiliate marketing
Nurture your audience
Historically optimize old content
Publish industry and product-specific pages
Build custom tools for lead generation
Optimize pages for conversions
Launch a podcast
Engage in influencer marketing
For years, companies built customer acquisition into an arcane process requiring a team of experienced and expensive marketers to solve. Now, countless tools and platforms exist to aid you in attracting new customers, from free SEO software to social media influencers with legions of fans.
Whether you choose to launch a podcast or leverage email marketing, optimizing your marketing strategy for your target audience is imperative.
You can't afford to simply sit back and hope that your brand name and sterling testimonials will suffice to engage visitors and convert leads.
That's why you need to adopt customer acquisition strategies to ensure you keep a steady stream of new customers flowing through your website and into your sales funnel.
Also read: