Profit from your knowledge
Apply email and SMS marketing strategies you already know to see the best results with Sender. It's free. It's easy.
Get Started For Free
To say that the e-Commerce industry is booming would be a gross understatement.
Before we even start talking about the possible problems that e-Commerce personalization could solve, let's review the digital commerce business segment for a second.
Now, while the worldwide e-Commerce business is expected to grow to $5.5 trillion by 2022, it's also true that competition within this field is enormous. There are over 1.8 million online retailers in the US alone and close to 7.1 million of them worldwide.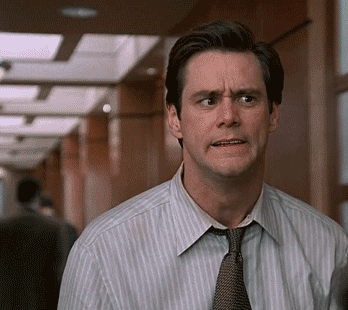 So, what can e-Commerce businesses such as yours do to stand out in a sea of competition? What to consider when given cutting-edge technology advancements and accessible information barriers to entry almost non-existent? The answer, my friend, lies in e-Commerce personalization!
This guide will give you a brief introduction to e-Commerce personalization and its benefits while also looking at some of the best e-Commerce personalization examples!
What is Ecommerce Personalization?
At its simplest, Ecommerce personalization is the process of delivering highly customized experiences to customers on your Ecommerce store.
Yes, we're talking 100% personalized online shopping experiences!
So no two customers will see the same product recommendations, content, or special offers. As a matter of fact, a customer logging in at two different times in the day may see vastly different recommendations.
The goal is to provide an online shopping experience that feels timely and relevant to each individual. Similar to your favorite onsite (brick and mortar) store where you get attended by your favorite salesman all the time!
Why is Personalization Important for Ecommerce Businesses?
"80% of shoppers say they're more likely to purchase from a company offering a customized experience."
Additionally, Twilio's State of Personalization Report published in 2021 states that:
"60% of 3000 consumers surveyed are likely to become repeat buyers after a personalized shopping experience, up from 44% in 2017."
Most ecommerce businesses usually feature multiple products. But instead of showing everyone everything or hoping they find the products they need by sheer good luck, it's better to showcase the right product to the right customer at the right time.
It, of course, will vastly increase the chance of positive action, i.e., add to cart, sale, Etc.
Benefits of Ecommerce Personalization
Personalized ecommerce experiences:
Encourage first-time purchases
Increase engagement of casual shoppers
Improve chances of repeat purchases
Drive sales of complementary products (e.g., Upsells)
Enhance business revenue by driving more product sales from frequent buyers
Increase the cart's AOV (Average Order Value) by getting customers to buy more quantity per visit or the higher upsells that they wouldn't have bought otherwise.
Boost customer loyalty and recall by ensuring a positive customer shopping experience
Obliterate your competition by making you stand out from a sea of similar-looking ecommerce stores with "similar" offers.
Also read: Ultimate Guide to eCommerce Email Marketing (with 6 steps)
Ecommerce Personalization Factors
A lot can be said to make the perfect ecommerce personalization strategy. It starts with tons of audience research, enriched data about them, and overall a solid understanding of your customer journey.
The basic idea is simple. Show the customer content that's super-relevant to them. This relevancy drives engagement which in return boosts the possibility that some of them complete their purchases.
To be effective, what you show to the prospect needs to be contextual to their actions and behavior; the more recent, the better.
Here are some ways in which you can easily segment your prospects and customers:
Past purchase history
Recent relationship with your business, E.g., new customers get a special offer.
Previous actions, E.g., engagement on product pages
Status of their buying journey, E.g., cart abandonment, abandonment at checkout
Demographic data
Browsing behavior and history
The only limit to this segmentation would be your imagination.
Also read: 80+ Ecommerce Email Subject Lines To Use Now
Ecommerce Personalization Examples
Personalized Product Recommendations
When you browse an online store, you are often suggested other products you might like. Such recommendations are personalized based on what you browse or buy. This approach converts remarkably well.
Consider the below example of a keyboard purchase intent search on Amazon.com.

The recommendation could be an upsell as shown above, or sometimes alternatives to it, so you still end up clicking and buying something from their site! Brilliant!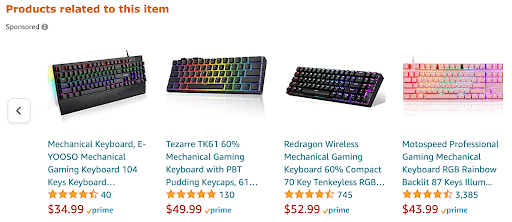 You can implement it in several different ways, such as:
"Visitors who viewed this also viewed…"
"Visitors who bought this also bought…"
"Handpicked for you…"
"These items are trending now… (based on the latest buying trends)"
"Research by Smart" Insights shows personalized product recommendations that can generate 68% of total ecommerce revenue. Not bad, right?
Personalized Abandonment Emails
Your prospect browsed your beautiful-looking ecommerce website for close to an hour, added some great stuff to their cart, and almost unexpectedly closed out during the checkout process.
Why would someone do that? Because life happens. We all have done that.
Assuming you still have their email address for cart abandonments, the best way for you to take this forward would be to give them a 24-hour cooling-off period so they can come back on their own and complete the purchase.
If there is no action from your subscribers' side, a cart abandonment email is a choice. For example, if it contains their almost lost product, you can simply remind them of their once desired purchase, making a sneaky path to sliding into their inboxes.
Okay, maybe throw a discount coupon too, just for good measure.
For checkout abandonments, it might still be okay to send out an email within the next hour because they may have issues with the payment gateway, or they might be looking for an alternative mode of payment, Etc.
Example of an abandoned cart email that doesn't just make the prospect feel secure but also gives them another reason to come back—a 30% OFF coupon.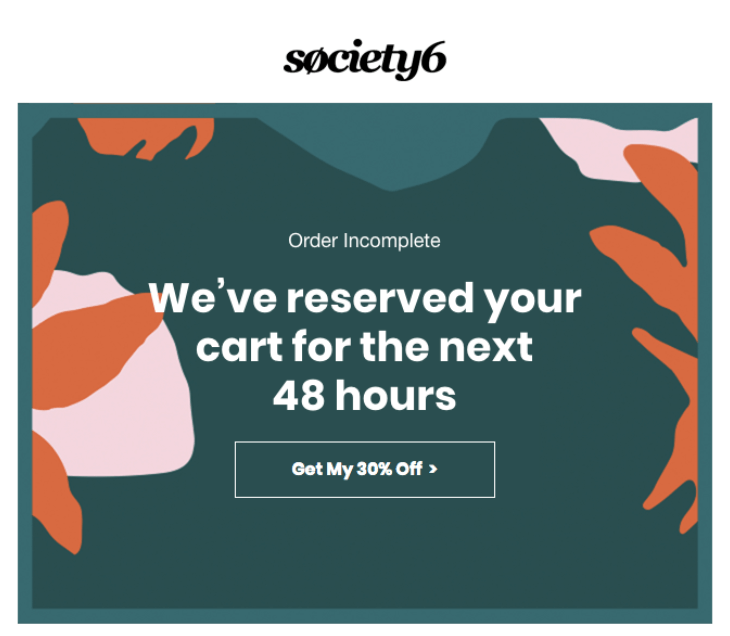 Source: original Society6 email
A high-quality software (like Sender) can help you do this with just a few clicks.
Also read: 17 Abandoned Cart Emails To Get Shoppers Back
Personalized Based on Country
E-Commerce businesses increasingly cater to global audiences. So more often than not, it helps to monitor the country your client hails from it. Also, it customizes your content and messaging just as long as it's relevant.
A visitor from the United States will see a different version of an e-commerce website than someone from the United Kingdom. They could, for instance, see different versions of the same product page because it may have different specifications and features.
Highly personalized websites, especially ecommerce, would make a winning difference for your business.
The best example of something like this would be Bloomingdales.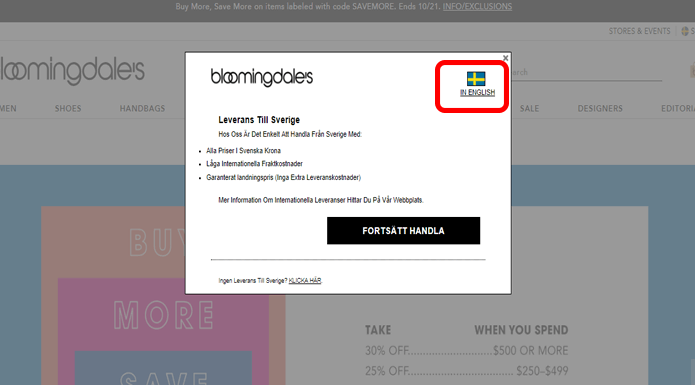 Source: original Bloomingdales email
Everything on the website is optimized locally for the best user experience, from the currency to the language.
Also read: What is Targeted Marketing? Definition, Strategies & Examples
Taking ecommerce Personalization to the Next Level
The above guidelines can help you customize the shopper's experience while at your ecommerce site. But what happens once they close out?
We highly recommend an omnichannel approach to getting more out of your ecommerce game. Using a multi-faceted tool such as Sender allows you to leverage the nurturing capabilities of email marketing as well as the high open and response rate characteristics of SMS messaging.
Using a highly intuitive and simple UI, you can build complex automation sequences that involve emails and SMS messaging.
Ultimately, your business is always on the top of the mind as far as your prospects are concerned, leading to increased engagement and improved conversion. Build automated omnichannel workflows with ease – enjoy the simplicity of Sender.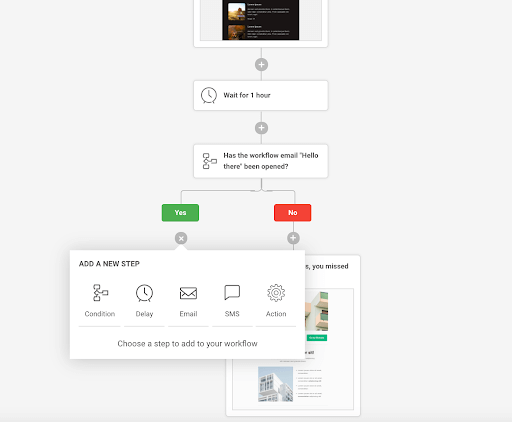 Moreover, Sender will help you sign, seal, and deliver the complete ecommerce package home to your target audience with a frustration-free platform.
Effortless Ecommerce Personalization Practices
While the general idea of marketing personalization remains the same, it creates a different challenge when personalizing ecommerce offers. Now the ecommerce personalization is that it needs to be done:
This involves data crunching. Artificial intelligence (AI) and machine learning (ML) solve this problem quickly.
With everything else being equal (excellent service, awesome products), nothing beats a tailored, relevant, and personalized shopping experience. And with e-commerce personalization, the industry as a whole is only just getting started.
The use cases of personalization are unlimited, sometimes bordering on scary! We encourage you to consider taking your first steps in personalizing your ecommerce business so your prospects always feel like you are speaking to them all the time!
Also read: Drip Email Marketing For eCommerce: The Definitive Guide
Author contributor – Santosh Balakrishnan