Like what you read?
Apply it in practice with Sender.net - the most cost-effective email marketing solution in the market.
Try Sender for free
All email marketing is built on your subscribers.
Subscription forms are the primary way to make a subscriber base, and conversion of subscription forms plays a vital role in this. If you have just created a website and are delving into the whole concept, you probably have a question: What does signing up for our newsletter mean?
A newsletter subscription is a process during which the user agrees to receive information and marketing communications.
Newsletter Signup Examples to Grow your Email List
Our experts have prepared ideas for the design of the email newsletter form. Use our advice, and you will be able to attract new subscribers.
Newsletter Signup Popup Form Example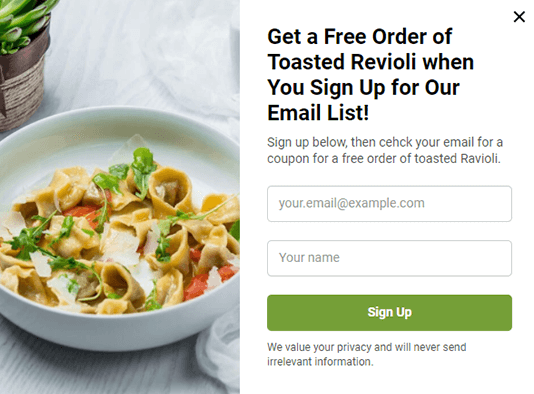 Guido's is an Italian restaurant that has created fantastic signup forms. In just a few months, over 1000 people signed up for the email newsletter thanks to coupons. In the coupon, they indicated – email newsletter signup, and you will always know what is happening in the restaurant.
Also, by filling out a simple form, people can get a 5% discount on their order. This is a good move for restaurant owners, especially during the coronavirus outbreak.
Commonly Used Email Signup Form Example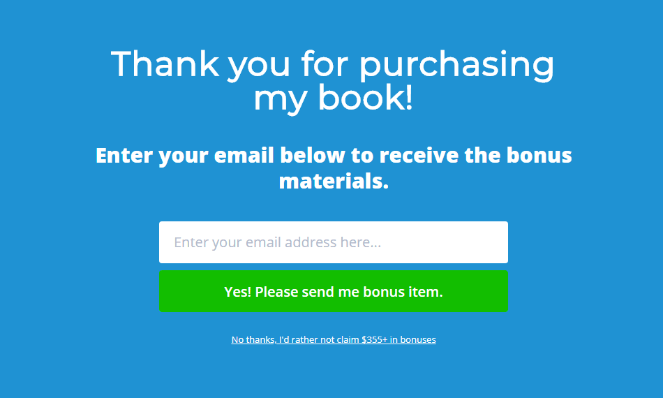 Danny Rustin, the owner of OptimizeMyAirbnb.com, created a full-screen welcome mat signup form. More than half of the visitors signed up for the newsletter and bought the book. In this way, Danny has collected address lists of potential buyers and offers them books according to their interests. Also, a list of addresses will help him create products that people will buy.
Embedded Email Signup Form with Custom Image Example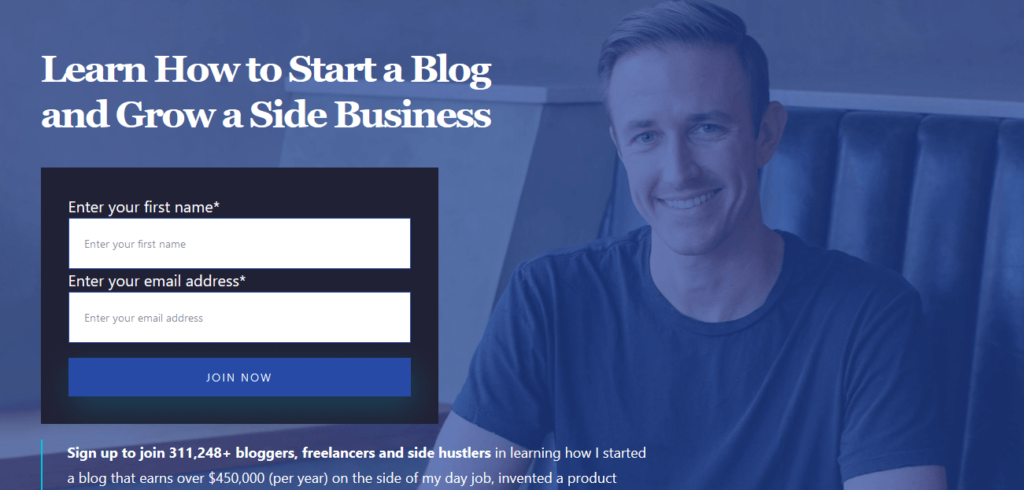 If you are a blog owner, you can use an online form builder to create a newsletter subscription form with your image. Blog readers are always interested in who is behind the creation of posts.
When they see the writer, there is more trust in the website. Striking is an example of Ryan Robinson. Thanks to this form, the writer managed to increase the conversion by 6% more.
Engaging Newsletter Signup with Mini Poll Example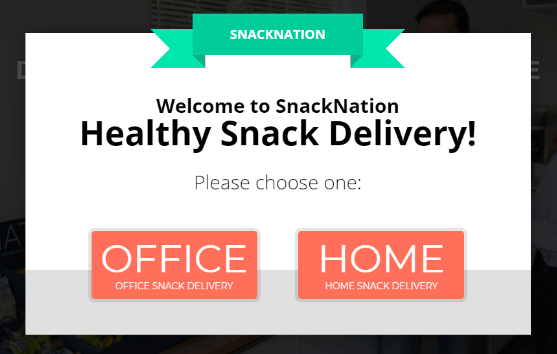 To increase conversion, you can use a multi-stage subscription form in the form of yes / no questions. Thus, the people you offer this form are more likely to join the mailing, as they will find this step important before getting familiar with the website's main content.
Indeed you are interested in the question: How do I create a newsletter subscription form?
You can check out the SnackNation example. They use a yes / no form to divide email subscribers between office and home users. When visitors click the "Home" button, they are automatically redirected to the subscription service.
Also read: 10 Email Collection Strategies Explained
Embedded Newsletter Signup Example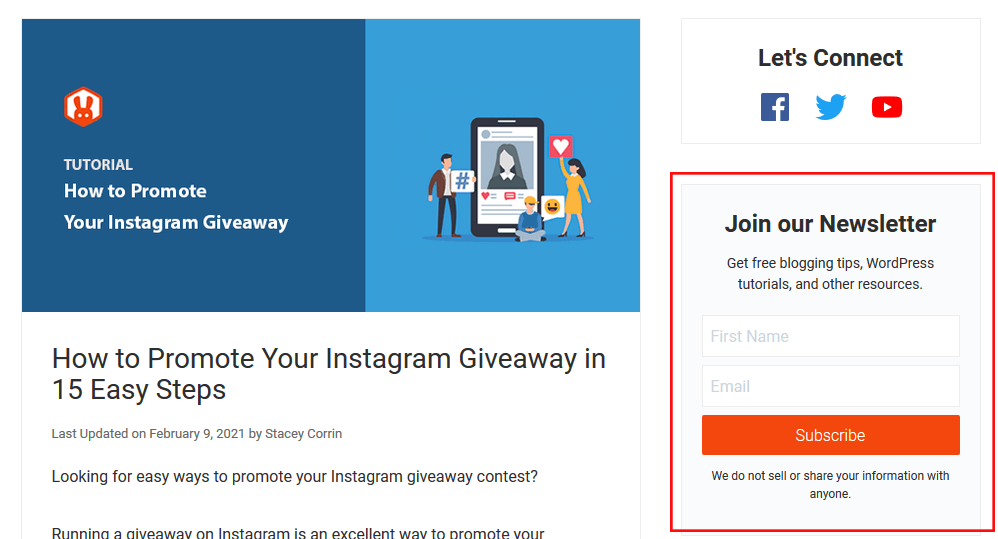 This form is used by sites that are actively developing a blog. Potential readers will open the article and see a sidebar to fill in a few places to get the latest news. This way, you will get an active audience that is interested in your articles. This is the form that RafflePress uses. Every year, the number of subscribers increases by 5%, using the unobtrusive form of the words "Join our Newsletter."
Email Signup with Full-Screen Popup Example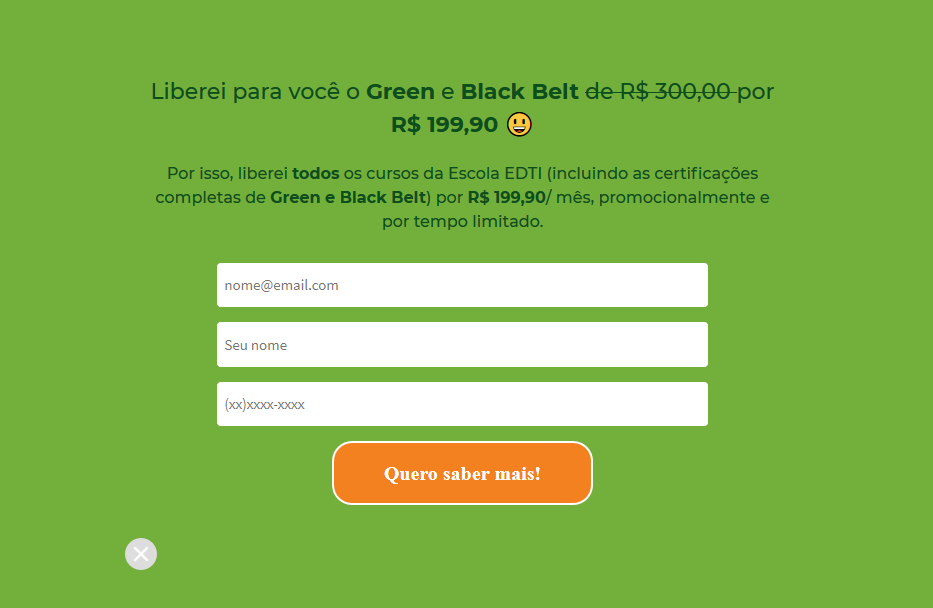 By combining the sidebar form with the fullscreen one, you get the most subscriptions. Escola EDTI has been actively using this concept for several years. In one month, they get over 2,000 new subscribers using a combination of the sidebar and full-screen popup.
Also read: How to Create a Popup Form for a Website Without Knowledge
Newsletter Signup for eCommerce Example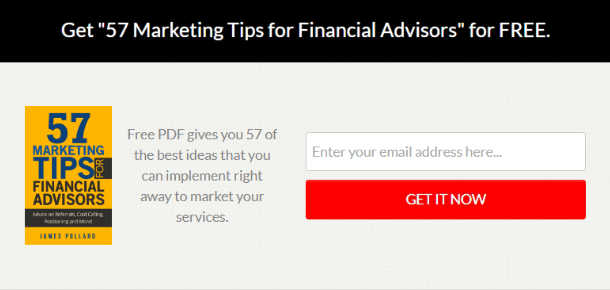 The built-in subscription form is fixed on the page. It is often used in the footer of a website to appear on every page. If a user has scrolled to the very bottom of the page, it means that he is interested and is more likely to leave his mail for you to receive notifications about new items. James Pollard uses the built-in form, and he managed to increase the list of emails of potential users by 6%.
Signup for Company Newsletter & Updates Example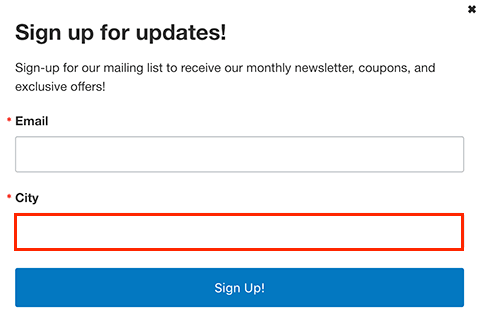 Blog owners block content to collect as many newsletter emails as possible and thus increase website traffic. You can leave the main page readable, but all posts can be locked. If the reader is interested in information, then subscribe to the newsletter. Owners of sites where essays or scientific papers are published have managed to attract over 100 000 subscribers.
Sign up For Newsletter Example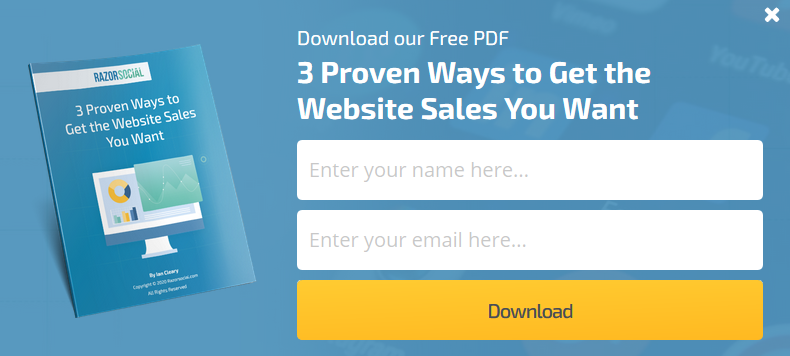 This type of popup monitors visitors' movement to your site and knows when they want to leave it. However, before the visitors close the tab, the service suggests subscribing to the newsletter. You can combine such a window with the information that your content is updated very often. If your articles interest the visitor, he will subscribe to get more news. RazorSocial uses this tactic.
Exit-Intent Newsletter Signup Example with Discount Offer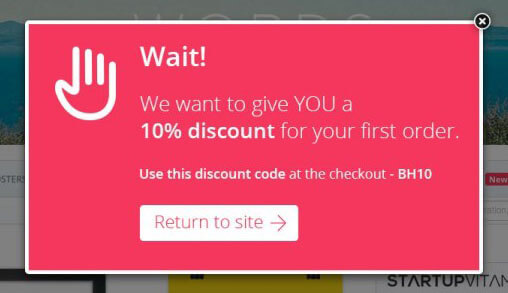 When a reader comes to read the information, in the end, indicate additional articles that coincide with his interest. Then don't forget to include a built-in signup form at the end of the article to increase your potential readers' list.
Newsletter Signup Form with Discount Coupon Incentive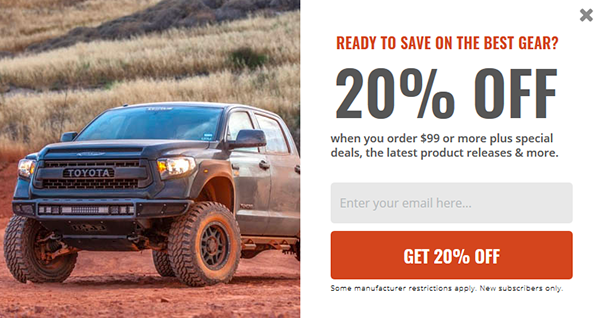 AutoAnything is an online selling car product. They use mobile popup and coupon popup. Thus, they want to give customers a discount if they subscribe to their newsletter. They managed to expand their email base almost 2.5 times and increase email revenue by over 20%.
Floating "Start Free Trial" Newsletter Signup Form

The easiest but most effective way to grow your newsletter subscriber list is to add a floating bar. This company get over 800 subscribers every month from this bar. To the same service, call people to action using the button – Start your free trial. This is the most successful move for the owners of those sites that provide various services.
Creating Your Newsletter Signup Form
Usually, the tricky part of creating a pop-up for your website is finding a convenient platform that helps you create the required popup design and has a user-friendly integration process. Sender takes care of that need.
With Sender, creating a newsletter sign-up form is as easy as shelling peas. User-friendly builders help you with straightforward design outpour and customized predesigned templates.
Next, the integration to your website usually takes a few minutes and works by copying and pasting provided script – it couldn't be easier.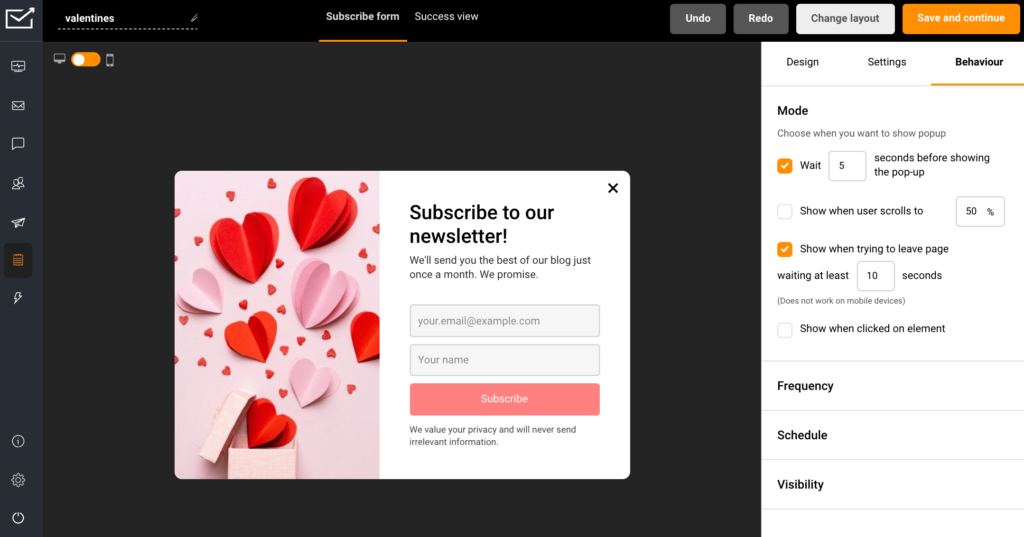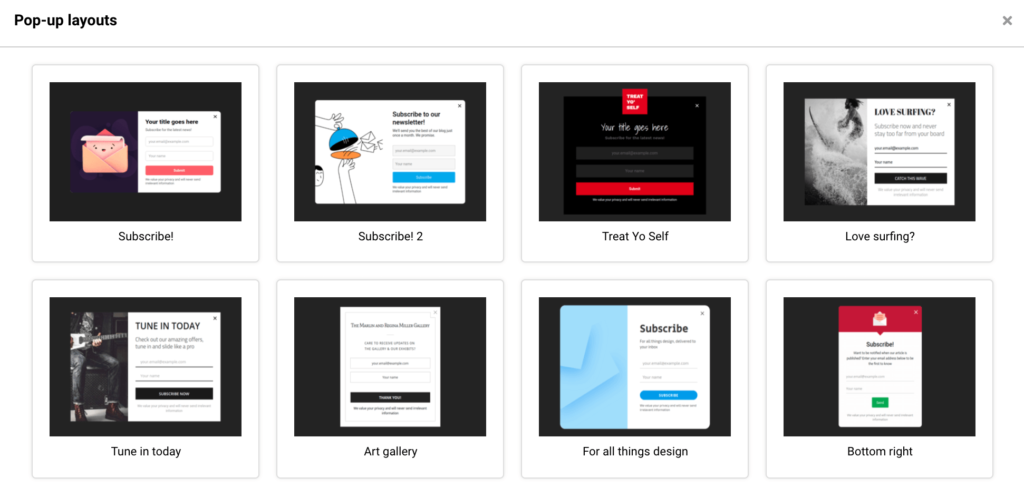 Folks, that's not all.
Sender is a multipurpose marketing tool that combines Email + SMS marketing channels within a single platform. Take Sender for a spin with zero financial commitment and 15 000 monthly emails completely free. ( Top-tier features such as marketing automation is unrestricted and fully accessible by each user, including free)
Best Newsletter Signup Forms Locations & Placements
You've seen ideas on how to arrange email newsletter signup forms. We suggest you familiarize yourself with the best places to add email signup forms.
Splash Page – Many marketers use splash pages. This strategy aims to ensure that the visitor first subscribes to the newsletter before reaching the homepage.

Welcome Gate – A welcome gate is often confused with a popup, but the first element does not irritate visitors. A welcome allows the visitor to briefly review the content before the given element is dropped to the page's bottom.

Floating Bar – A floating bar always remains in sight of visitors. After reviewing your content, they will want to receive more news, and the floating bar to be at hand will remind them of this, even though people scroll up and down the page.

Header – The header is the most popular place where website owners post their email signup form. This is a good strategy, as the form is at the top of the page, and visitors will be able to subscribe to the news immediately before they have seen the content.

Blog Page – Place forms on your blog page. When the reader sees that you are publishing many articles, they will want to subscribe to updates. Place the form on the side of the blog page.

Blog Posts – The most effective place for an email signup form is a blog post. When the reader has finished reading the post, he will be in a good mood and want to subscribe to the newsletters to stay informed and not lose your website. Place the form at the end of the post.

Sidebar – The subscription form, in this case, is placed on the right or left side of the content. It can be cross-cutting – you can place it not only on the blog's main page, where all the articles are published but also inside the materials themselves. This form subtly attracts the attention of those interested in new articles.

Timed Lightbox – A timed lightbox is a popup that appears after a while. First, the visitor gets acquainted with the website's content, and only then can you invite him to subscribe to your newsletters

Scroll Box – A scroll box is the most polite form of subscription. The form sees that the visitor scrolls through the article is interested in reading, and offers to subscribe. This form is unobtrusive and does not interfere with the reader's acquaintance with the content.

Also read: