Like what you read?
Apply it in practice with Sender.net - the most cost-effective email marketing solution in the market.
Try Sender for free
It's no secret that customer acquisition costs can be unpredictable or on the rise. According to a study, your customer acquisition costs (CAC) could vary on average from $7 for the travel industry all the way to $395 for SaaS startups.
So, getting and converting traffic is seldom a problem. However, getting a positive ROI could be.
Boosting the average order value (AOV) and the average customer lifetime value (CLTV) is the smartest way to stay profitable, and the easiest way to do it is through upselling and cross-selling campaigns aimed at existing customers.
Moreover, if you're running a Shopify store, you can do this on autopilot using automatic upsell apps. However, because finding the best upsell app for Shopify can be tricky, we put together this guide to compare some of the top Shopify upsell apps to help you make better choices.
Without further ado, let's get this show on the road.
What are the Different Types of Upsells?
Not all upsells are the same.
Upgrade Upsells. Suggest a better, more expensive version. E.g., a higher-end laptop model.
Bundle Upsells. Recommend bundles that offer better value. E.g., a complete skincare set includes a cleanser, toner, and moisturizer.
Cross Sell Upsells. Recommending products that complement the current or past purchase. E.g., suggesting a phone case for a customer who's purchased a mobile phone.
Volume Upsells. Also called discounted upsells, you offer special discounts for purchasing more quantity of the same product. E.g., recommending subscribers to stock up on their favorite health supplements.
Post Purchase Upsell. Refers to any type of upsell that happens after a product has been purchased.
The right upsells at the right times can increase store revenue and encourage repeat purchases, all while improving customer delight.
Why Choose Shopify Upsell Apps?
You cannot control the cost of acquiring a customer. But what you can control is how much you get them to spend.
More interestingly, while the probability of selling to a new customer is 5-20%, that of selling to an existing one is anywhere between 60-70%.
Upsells should be an important part of your ecommerce business marketing strategy because they:
Increase the customer average basket value and, therefore, your marketing ROI;
Help sell more products without additional acquisition or marketing costs;
Improve CSAT (customer satisfaction) by offering personalized recommendations;
Encourage repeat purchases by boosting customer loyalty better than any loyalty programs;
Provide a ready audience for newer or lesser-known product lines;
Increase sales, revenue, and profits.
So, not only is it easy to sell to existing customers, but it's even easier to automate this for Shopify stores through high-performance plugins.
The 'best upsell app for Shopify' title is up for grabs. Let's have a quick look at the contenders.
5 Best Shopify Upsell App You Must Try
Upsell apps are a dime a dozen, but the ones below are worth checking out.
Platform Name
Brief Description
Pricing
Sender
The best upsell app for Shopify that's affordable yet powerful
Free forever plan includes 2,500 subscribers & 15,000 emails/mo + Unlimited popups, forms & email automation;
Paid plans start from $8.33/mo for 2,500 contacts.
ReConvert

Most user-friendly Shopify upsell app



Free tier for development stores + 30-day free trial;
Paid plans start from $4.99/mo + 0.75% of extra revenue generated by the app for up to 49 orders/mo.
AfterSell

One-click downsell & upsell app for Shopify stores
Free tier for development stores + 30-day free trial;
Paid plans start from $7.99/mo for up to 100 orders/mo.
Bundles Upsell


AI-Driven, fully automated Shopify upsell app
Free tier for up to $500 worth of orders/mo;
Paid plans start from $49.50/mo for $500-$1,000 of revenue generated through the app.
OneClickUpsells
Pre & Post sales upsell app
No free tier;
Paid plans start from $35/month + 1% of upsell revenue and valid for up to $1000 in total monthly upsell revenue.
Let's check out these Shopify upsell apps in detail.
The Best Shopify Upsell App of 2023
The following section curates the top upsell apps for Shopify with respect to their key features, pros and cons, and pricing. Hopefully, this gives you the introduction you need to be able to choose the best upsell app for Shopify stores.
1. Sender — Most Affordable Upsell App for Shopify
Sender is a powerful email and SMS marketing automation platform that helps ecommerce businesses execute high-ROI marketing campaigns with ease and speed.
Full-fledged Automation Builder;
Email & SMS Marketing;
Smart Segmentation.

In addition to helping you capture leads using high-converting popups and forms, Sender also provides a host of email & SMS marketing features to convert these leads into paying customers.
Using one easy-to-install and setup plugin, you can easily connect your online store to Sender's backend and automatically exchange customer data, order information, and more.
Use the library of premade email templates and drag-and-drop email builders to broadcast advertising campaigns quickly and hassle-free. Leverage a simple automation builder to design upsell and downsell automation sequences triggered by customer activity to convey one-time and recurring offers.
You can even easily design and deploy Shopify upsell popup forms to share deals, discounts, and irresistible offers.
Deploy smart segmentation and ecommerce personalization features to ensure that your messaging always stays relevant and targeted at all times.
Sender's Key Features
Email & SMS automation;
Smart customer segmentation & personalization;
High-converting popups & forms;
Drag-and-drop email builder & premade email templates;
Detailed reporting & analytics.
Sender Pros & Cons
The Sender Shopify plugin is always free to install and, by default, comes with a generous free plan.
| | |
| --- | --- |
| Pros | Cons |
| User-friendly automation builder tool | No landing page builder (yet) |
| Affordable pricing | Free plan carries Sender logo |
| Unlimited email automation, even with Free plan | |
Sender Plans & Pricing
| | | |
| --- | --- | --- |
| Free Forever plan | Standard plan ($8/mo) | Professional plan ($29/mo) |
| 2,500 subscribers | 2,500 subscribers | 2,500 subscribers |
| 15,000 emails | 30,000 emails | 60,000 emails |
| Unlimited email automation | What's in Free Forever plan | What's in the Standard plan |
| Unlimited popups & forms | SMS messaging | Countdown timers |
| Contains Sender branding | No Sender branding | Survey & feedback blocks, and more! |
Sounds like something that'd suit your business? Give the free forever plan a shot, you've got nothing to lose!
---
2. ReConvert — The Most User-Friendly Shopify Upsell App
ReConvert is a specialist app that enables Shopify store owners to design and apply custom post-purchase upsell funnels to increase sales, revenue, and overall marketing ROI.
Funnel Builder;
Advanced Segmentation;
One-click Upsells.

Use the no-code funnel builder with pre-designed high-converting templates and simple drag-and-drop actions to design funnels to deliver memorable experiences to your prospects.
Optimize your customer's post-purchase journey by adding elegant and highly effective one-click upsells that tempt them to buy related or relevant products easily and instantly without having to re-enter their payment details again.
Say bye to boring thank you pages using ReConvert to personalize them with relevant and targeted marketing: upsells, cross-sells, popups, birthday collectors, product recommendations, customer feedback, survey email, and more.
Additionally, using powerful reporting and analytical capabilities, track the performance of your upsell funnels and optimize them to discover winners.
ReConvert's Key Features
Drag & drop funnel builder;
Segmentation & triggers;
Checkout editor (Shopify+);
Post-purchase upsells;
'Thank you' page editor.
ReConvert Pros & Cons
| | |
| --- | --- |
| Pros | Cons |
| Easy to set up | No free tier (only a limited development plan) |
| Zero friction, truly one-click upsell | Integration with certain apps can be challenging |
| Extremely responsive customer support | Occasional glitches and bugs during attribution |
ReConvert Plans & Pricing
ReConvert is free if you test it for your development store.
| | |
| --- | --- |
| Free tier | Paid plans ($5 + 0.75% of revenue) |
| Checkout editor | Up to 49 orders/mo (total store orders) |
| 1 click upsells | All other development tier features listed above |
| Post-purchase funnel editor | |
| 'Thank you' page editor | |
| All other features | |
---
3. AfterSell — One-Click Downsell & Upsell App for Shopify Stores
AfterSell is an easy-to-use app that allows you to set up, test, and optimize high-converting post-purchase upsell pages for your Shopify store. 
Drag-and-Drop Editor;
Single & Multi-product Offers;
A/B Testing.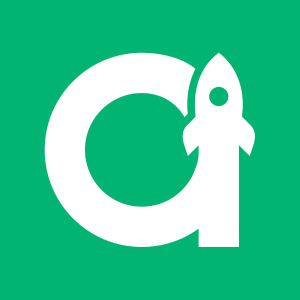 Lift your average order value and checkout conversions by setting up post-purchase offers that customers can accept in one click without re-entering any payment information.
Create an unlimited number of single and multi-product upsell funnels while using simple drag-and-drop actions to include conversion-boosting widgets such as countdown timers, user reviews, or special discounts to drive action.
AfterSell features robust segmentation with 25+ filterS, so you can segment your upsell customers lists as precisely as you want. Next, show them offers based on order parameters, customer data, the customer journey, ad creative, and more.
AfterSell's Key Features
Unlimited single and multi-product offers;
Precise segmentation;
One click upsell or downsell flows;
Thank you page customization;
Branded Shopify checkout page.
AfterSell Pros & Cons
| | |
| --- | --- |
| Pros | Cons |
| Seamless setup experience and intuitive interface | Doesn't support pre-authorization for payments |
| Fast-loading performance | Limited customization options |
| Excellent customer service | Nagging technical glitches and bugs |
AfterSell Plans & Pricing
AfterSell offers a free tier for development and partner stores.
| | |
| --- | --- |
| Free tier | Paid plans ($8/mo) |
| One-click upsell/downsell | Up to 100 orders/mo (total store orders) |
| Post-purchase | All other development tier features listed above |
| Mobile optimized | |
| Advanced analytics | |
---
4. Bundles Upsell — AI-Driven, Fully Automated Shopify Upsell App
Bundles Upsell (PickyStory) is an all-in-one Shopify app that helps you design and deliver fully automated and AI-driven upsell, bundle, and cross-sell offers to your existing customers, increasing the customer lifetime value and enhancing profitability.
Bundle Builder for Custom Offers;
Auto-sync Bundle Inventory;
Automated Discounting Rules.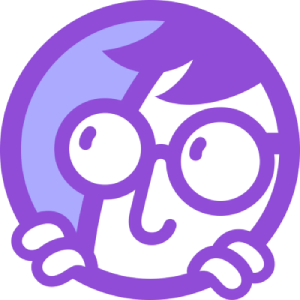 Bundles Upsell helps you combine products into a personalized and irresistible bundle, upsell and cross-sell deals and offers easily using premade, no-code, high-converting deal templates.
Leverage the AI engine to offer automated, smart product recommendations or manually group several products together as one that your customers can purchase with just a single click. Take this a step further by letting your customers build their own mix-and-match custom bundles using the Bundle Builder feature.
Auto-sync your inventory automatically in real-time on a per-variant (SKU) basis, saving time and manual effort.
Lastly, fully automate discounting, and pricing rules, including percentage-based discounts, BOGO, fixed amount, or target price.
Bundles Upsell's Key Features
Pre-built deal templates;
Bundle builder;
Automated discounting & pricing engine;
Inventory auto-sync;
AI-automated product recommendations.
Bundles Upsell Pros & Cons
| | |
| --- | --- |
| Pros | Cons |
| Allows customers to build their own custom bundles with fully automated discounts and pricing rules | Multiple users have reported poor UX (user experience) because of bugs |
| No coding knowledge needed to install, customize and run offers | Customer support is below par with respect to communication and responsiveness |
| Visually attractive deals & offer presentatios | Expensive pricing plans |
Bundles Upsell Plans & Pricing
Bundles Upsell (PickyStory) is one of the rare Shopify upsell apps that offer a truly free tier plan.
| | |
| --- | --- |
| Free plan | Paid plans ($50/mo) |
| ​​Free to install and use | For $500-$1,000 of revenue generated through the app |
| $500 of revenue generated through the app | All other free tier features listed above |
| Unlimited bundles, combos, BOGO, kits, lookbook, builders, gifts | |
| AI-driven cart upsell | |
| Integrations with other tools; | |
| Chat/email support | |
---
5. OneClickUpsell — Pre and Post-Sales Upsell App
Developed exclusively for Shopify, One Click Upsell (OCU) is an app that allows ecommerce store owners to add both pre and post-purchase upsell options to your store visitor's buying journey.
Pre and Post Sales Upsells;
Responsive, Pre-made, Offer Page Templates;
A/B Split Testing.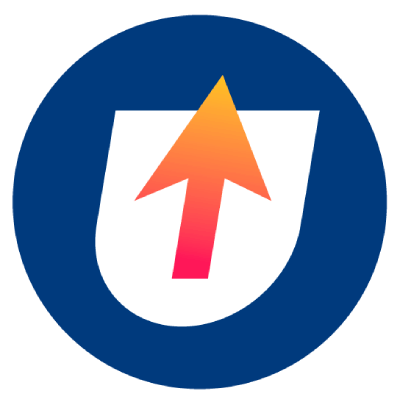 Unline the standard Shopify upsell at checkout, pre-sales upsells are those which are displayed to the prospect before they purchase.
Boost sales and increase revenue with fully conversion-optimized pre-purchase, in-cart, and post-purchase upsells efficiently and effectively. Offer true one-click purchases where the customer can simply tap a single button to complete the purchase without re-entering or reconfirming their payment info.
One Click Upsell does not charge you based on how many customers actually see your upsell offers. With unlimited upsells you're only charged based on the number of people buying through the app.
Use unlimited split tests to determine your best-performing upsells by testing products, discounts, creatives, and more to discover winning funnels that increase profits and ROI.
OneClickUpsell's Key Features
Pre & Post purchase upsell;
Upsell sales funnel builder;
High-converting offer page templates;
Unlimited upsells;
A/B split testing.
OneClickUpsell Pros & Cons
| | |
| --- | --- |
| Pros | Cons |
| Super easy to set up and customize | No free tier accounts, only a 30-day trial |
| Unlimited funnels, offers, and split testing | Relatively expensive pricing compared to other solutions in the market |
| Customer support is nimble and helpful | Occasional system glitches and technical bugs |
OneClickUpsell Plans & Pricing
OneClickUpsell does not offer free tiers, only a 30-day free trial.
Paid plans start from $35/month + 1% of upsell revenue;

Valid for up to $1000 in total monthly upsell revenue;
Unlimited pre & post-purchase upsells;
Split testing;
Analytics;
Mobile optimized;
Live Chat Support.
At first look, OneClickUpsell by Zipify may look like a costly upsell app. But considering that it also offers you pre-purchase upsells, among other tested features, including a no-code simple interface, this no-code solution becomes a must-try for Shopify store owners looking for proven and tested upsell solutions.
Free to Paid: The Best Upsell Apps for Shopify
Like you'd probably agree by now, your best weapon for profitable ecommerce marketing is likely a bold upsell strategy.
Also, Shopify upsell apps are a dime a dozen. But you don't need them all, just one—the right one.
In the quest to uncover the right upsell app for your Shopify store, we zeroed in on the following capable contenders:
Sender. High-performance email & SMS automation for upselling and more;
ReConvert. Conversion-optimized, no-code upsell funnels;
AfterSell. Top downsell & upsell app for Shopify stores;
Bundles Upsell. AI-driven fully-automated upsells & cross-sells;
OneClickUpsell. Shopify app with both Pre & Post sales upsells.
Now that you've had a quick and brief look at them (including the best upsell apps after checkout and those before), looking for the best upsell apps for Shopify may no longer seem like going down a never-ending rabbit hole.
Pick the one that resonates the most with your business requirements and take it from there; you can't go wrong that way.
Also read: