Employ your powerful emails
Increase sales and engagement by sending your well-designed emails with Sender.
Get Started For Free
Emails are a good way to pass important messages across, but they are only effective if the recipients open them.
Interestingly, the subject line alone is enough to send a well-crafted email to the trash or spam. Statistics show that 33% of email recipients open their emails purely based on the subject line, while 69% report emails as spam just by looking at the subject line.
What this means is that if you are to increase your open email rate, you have to rethink the subject lines that you give to each of the emails you send.
You need catchy subject lines that your recipients will notice and compel them to open your email amongst the hundreds in their inboxes. Here are some great examples of subject lines that you can borrow from.
Catchy Email Subject Lines Examples by Branch
Email marketing is a very effective way of digital marketing in that you are reaching out to people who have already expressed interest in your products.
Ensure that you use catchy email titles to grab attention and trigger your audience to open and take action.
Here are some of the best tips for creating attention-grabbing subject lines for sales emails and other business emails.
Keep it short and clear;
Offer value;
Create a sense of urgency, curiosity, or importance, but avoid clickbait;
Ask for help;
Use personalization.
Great examples:
Catchy Email Subject Lines for Sales
It's finally happening this Friday!
– Vague subject lines grab attention by creating curiosity around it.
Last chance on the offer
– People hate missing things. Using this principle in your subject lines can easily compel your audience to act quickly.
Take your time. We are busy too…
– The fact that you acknowledge that you know people are busy makes you relatable.
Don't miss out on this month's offer!
– This subject line sent towards the end of the month will likely create a sense of urgency for your recipients.
Can you keep a secret?
– You can use this subject line to hype sales events such as product launches or huge sales.
For Cold Emails:
Albert recommended I get in touch
– This shows your recipients that you know a little bit more about them.
Hoping to help with your weight loss
– Use subject lines that depict some value to your recipients.
5 tips on getting your toddler to sleep better
– Inserting a number in the subject line is likely to drive curiosity to see what they haven't tried on the list.
Did you get answers on what you were looking for?
– Such eye-catching subject lines are great for following up on people who visited your website
Feeling overwhelmed? I'm here to help
– Subject lines that tap into the recipients' emotions are great when there is something big happening in the industry.
For Marketing Emails:
You can earn more points
– They are likely to upgrade to earn more points.
Check out our new package
– If you are trying to market a new package to your existing customers, this subject line will make them want to compare.
Pairs nicely with your cell phone (insert model)
– If you are marketing a new phone accessory, you can be sure that the subject line will intrigue them.
Get noticed with this year's style
– This one will grab the attention of the recipients who like to stand out from their peers.
This, you don't want to pass on
– If your marketing strategy includes some freebies, such a subject line will want to see what it is in it for them.
Catchy Newsletter Subject Lines
Have you seen this?
It's back!
You don't want to miss this
Hey, it's been a while!
Never miss out on your favorite blog posts again
Love this? Share it
Something BIG is coming
For Introduction Emails
This is John from XYZ. I need your help with [insert service]
– If your subject lines ask them for help, they feel valued that you could think of them. You can use this when you are looking for a good supplier for a service that you need. For instance, you can use it when writing to a PEO service provider asking for help with your market expansion strategy
You are doing a good job, Walter. Asking for quick advice
– This shows that you are a great fan of their work.
From one accountant to another
– This is likely to catch the eye of the recipients by making them curious to learn from you as well.
Let's collaborate on my social media marketing strategy
– Depicting the possibility of hiring your prospect will have them act quickly.
Hi, Josh. Mike said you were interested in [insert service]
– This is a great way to introduce yourself to a referral that hasn't reached out to you.
Got a minute? Help us improve our products
– When you show that their opinion counts, they are likely to act fast
50% discount at the end of this quick survey
– Attaching something valuable for the customer on the subject line will want them to take the survey to grab the freebie
From zero to 10, how did you find our service?
– If they had a good or bad experience, telling it to you will make them feel better.
Our company values your feedback
– This subject line strikes an emotion with the customers by showing them how important their feedback is to you.
Be honest, how do you like our product?
– Again, this sparks the need to genuinely air their experiences with your products.
For Webinars Invite Emails
Reserve your seat to learn more on [topic]
– The topic that you are going to teach about on your webinar has a chance of triggering interest based on your prospects' pain points.
5 things to learn on this month's webinar
– If your audience will not like one topic, they are likely to be interested in another. Give them a list of things to expect.
[Insert name of authoritative speaker] will be coming
– You will have your audiences registering just by highlighting the speakers you are hosting.
Our surprise guest will let you in on one of his/her secrets
– People love surprises. This subject line creates curiosity that your target audience will like to satisfy.
Don't miss out on the next big conversation right here
– Fear of missing out on being part of the most talked-about webinar is likely to compel people to register.
For Donation Emails
Don't you wish you did more this season?
– This one will emphasize the need to give and promise to offer ways of doing it.
Your 5 dollars can make someone smile
– Many people don't give because they think their donations are way too small. This is a low-commitment request that is inclusive.
Your tax-deductible gift
– This shows that your giving will save you some money from the taxman.
Your donation made an impact
– If you want to stay in the mind of your target audience for future donations, show them that their donations matter.
Be part of the change
– Most people want to make a difference in the world. This subject line invites them to be part of something bigger.
For Meeting Emails
Got time for a brief touch base?
– After having some discussion on the subject at hand previously, this subject line is great for asking for a brief meeting to share feedback.
10 minutes on Wednesday afternoon?
– It is hard to say no to a low commitment meeting.
I'm free on Friday at 2. Let me know if it's a good time
– This can apply where you have plans to meet but haven't decided on the time yet.
Please confirm our Thursday appointment
– This is a quick reminder email of a scheduled meeting. It goes to show that you care that people can be busy and issues can come up along the way.
Deal expiring in a week. Let's meet
– This subject line creates a sense of urgency and importance.
Also read: 27+ Appointment Email Examples
Catchy Email Subject Lines by Industry
When you think of what to put in the subject line to get attention, it is important to consider the popular keywords in your industry. People are likely to notice keywords that they have been searching for in the email subject lines.
For Real Estate Emails
5 things about XYZ neighborhood
– The curiosity of knowing about a neighborhood of interest will make them click on the email.
Here is the information I promised you
– Your clients are eagerly waiting on the information that you said you were sending.
Here are our next steps
– You are the expert here. The client is looking up to you for direction and is eager to know where next after here.
Any weekend ideas? Here is what you can do in XYZ on weekends
– If your prospect is still undecided about a property, knowing about fun things to do can help quicken their decision-making.
Am I correct in assuming this?
– You can use this when you don't get a reply and add a note that you assume that the client dislikes the property or working with you.
For School emails
Save up to 40% with our back-to-school offer
– There is no better time for parents to save than at the beginning of a school term where there is a lot of stuff to buy.
ABC College has amazing offers for first-time students
– This will intrigue the interest of your prospects. Most importantly, it clearly shows who you are.
Tips to get your child ready for kindergarten
– Here, you are showing that you understand the parents' pain points and have the answers to their questions.
Mary, don't miss out on the first-day fun
– This is to remind your students about school reopening and get them in the spirit of school opening.
Welcome to ABC School
– Students are always eager to find out more about a new school. This subject line makes them feel like part of the school community.
Catchy Email Subject Lines for Events
Book your early-bird ticket now
– This reminds the recipient that he or she can save some money by paying early for B2B events or annual conferences with international speakers
Almost sold out
– Again, sense of urgency for fear of missing out
We smashed it last year, we promise bigger things this year
– This is for audiences that have previously attended your events.
Your Instagram page will be full of this
– The greed principle of wanting to be part of the conversation will get them responding
I heard you have the best space for a webinar
– For instance, if you are writing to coworking spaces to book the venue for your event, you are likely to get a good deal with it.
For Apartment Email
Beth, have you and your pet/ roommate/ family found the right apartment?
– This is personalized, and it shows that you have more information on the prospects' living situation.
Any questions about your moving in on Wednesday?
– Using a timely subject line gives your email relevance to what is happening now.
The rental quote we sent you expires in 3 days
– This will jog their mind on the awaited response
The ultimate apartment hunting guide just for you
– Your prospects need to know where to start searching for apartments.
Here are more apartments that you may like in the neighborhood
– Most people want to compare different apartments before making a decision.
For Car Sales Email
Designed to thrill
– Anybody looking for a powerful car is likely to click on that to find more.
A guide to simplifying your car search
– Choosing a car isn't that easy. Offering to make the process easy will trigger interest.
Are you adventurous? Here is your best choice of car
– If your prospect is an outdoor person looking for a good car that can take him or her to great adventures, this gets their attention.
Get your exclusive offer on [car model]
– Freebies work well in all industries, car sales included.
What car are you in?
– You can use this as a guide in helping your prospects choose or inviting them for a car sales event.
For Insurance Emails
Have you made these 5 car owner mistakes?
– Mistakes are common when deciding the insurance cover to take. Such information is valuable to your prospects
Life events that can impact your premium
– Again, this offers value to your target audience
Insurance deals ending this month
– The urgency to save on insurance premiums will have them act fast.
Insurance is surprisingly cheaper than you think
– This talks to prospects who think of monetary matters when it comes to buying insurance.
Ways to save money on your insurance premium
– Any promise to save money is likely to grab the attention of your readers
For Mortgage Emails
How to improve your credit score
– This offers value to anyone looking to take up a mortgage.
Best advice for first-time homebuyers
– These have no idea how to go about taking a mortgage. This subject line will sure trigger their interest.
Rates are rising: here is how to beat the clock
– Everyone wants to pay lower interest on loans. Showing them how will get them interested.
Sarah, have you seen these rates?
– Personalization element used here is great to get the recipient to click.
5 things you need to know about mortgage application
– If the recipient knows about 2 things, he or she will be curious to learn the rest.
For Volunteers Emails
Help bring change to these children
– If you need help taking care of children in a children's home perhaps, the call to action is strong to compel willing volunteers.
We are giving the youth a chance to give back this year
– A great way to encourage young people to join their peers in noble causes.
Jesse, we are looking for volunteers for the X project
– Anyone would be willing to help an organization that remembers their name
Can you help with this project?
– Posing a question gives the reader something to ponder about and is more likely to open.
Give blood. Save a life today
– Great for sensitizing your prospects to volunteer for blood donation in case of an accident.
Eye-Catching Subject Lines for Job Emails
Without catchy subject lines, it is easy for recruiters to miss your application in their crowded inboxes.
In the same case, employees and prospective hires are likely to trash your emails if the subject lines are common. Here are a few examples of catch subject lines for job emails.
For Job Application Emails
Referral from June Smith: Joan Johnson resume for Assistant Accountant position
– Referrals carry a great deal of credibility in job applications
Junior Marketing Officer, Job ID 1221, Vera
– If there are instructions to follow, follow, them to the letter.
Job inquiry – Christine, HR specialist looking for open positions
– This one is clear who you are and what you want. It is great when you are not applying to a specific job position.
Digital marketing expert looking for new opportunities- 5 years' experience
– This clearly shows your experience in your niche
Thank you for the Junior Marketer interview request
– This is a good subject line to confirm your participation in an upcoming interview
For Recruiters Emails
Hi, John. Your next job is here at ABC Company
– If you are targeting a top fit for your position who is working for another company
Is ABC Company your dream employer? New opportunities for you
– This is great for recruiters hiring on behalf of their clients
Have you heard about XYZ job openings?
– This one talks to people who were previously interested and might have missed out on the job advertisement.
Web Designer opening in Houston
– Anyone who had previously searched on certain positions in certain locations can be interested in this email.
Susan, your resume caught my interest
– A great way for recruiters to invite prospects for interviews.
For Hiring Manager Emails
Advance your designing skills working in our company


– By depicting possible ways to advance their career, the job prospects are likely to consider your offer.
Are you interested in joining our high-performing team?
– Asking a question will have the prospects comparing their current employer with what you have to offer
Job applications for X positions close today
– Use this for prospects that you had reached out to and had shown interest in the position
Jon thinks you are a great fill for our job opening
– Including a referral name shows the prospects that there is a mutual connection between you.
This X position might interest you
– Use this to reconnect with people who had previously shown interest in working for you.
For Party Invitation Email to Employees Emails
End of year party at X restaurant on Friday 2 P.M: Be counted
– This one is clear of the party purpose, location, day, and time. It gives employees time to prepare
Don't miss out on our 20 years celebration: [Influencer] will be there
– The mention of a valued influencer in your company will get employees interested in attending.
Join us on Monday, 7 P.M: Our parties are next to none
– This is for recruits who are yet to experience the fun.
You are about to miss out on the reservation: confirm your attendance
– Urgency will make employees decide faster lest they miss out.
We are 5 years: Share great party ideas
– Asking for employees' opinions makes them curious to attend and see how their ideas worked out.
Catchy Subject Lines for Greetings and Holidays Emails
Some great tips for holiday emails include:
Making use of pun that complement the season's joy
Share the season's greetings
Offer season's gifts
Ignite their season's spirit
Catchy Birthday Email Subject Lines
3 perfect birthday gifts for your 5-year-old
– If your target audience is parents, this passes valuable information to them.
Don't miss out on your 20% birthday offer
– Creates a sense of urgency and compels your recipients to take action
We are celebrating with you: claim your gift here
– Gifting your clients on their special day cements your relationships.
Here is a treat for your birthday
– This is also great for ensuring that your clients get their gifts
Happy birthday, Anne enjoy your 1GB data birthday gift
– Delivering such a gift on their phone shows how valuable they are
For Christmas Email
We are sharing the merry: get a 30% discount on your order
– It is a season of forgiving. Discounts during this season will entice your clients.

Jingle, jingle your Christmas shopping at a discounted rate

Hey, Jean. We have something for the holidays
– This is great for inviting a friend to your home.
4 best Christmas tree decoration ideas
– Valuable tips for Christmas spark interest.
How to prepare your home for the festive on a budget
– Everyone wants their home sparkling for the holidays. Offering how to do it on a budget is likely to score highly
For Valentine's Email
Make this day count for your valentine with our amazing offers
Buy one for you, get one for your valentine
This year's valentine's offer ends at midnight
Your love would prefer this gift for valentine
Customized gifts to make your valentine's day remarkable
Now It's Your Turn to Take the Best Catchy Subject Lines
Your effort in writing emails can end with the wrong subject line. Make sure to spend some more time crafting subject lines that will ignite some interest in your audience.
Keep it simple, personalize it or make it valuable for your recipients. In addition, remain professional where needed and put in some fun where necessary.
The above examples give an idea of where to start when writing different emails.
If you're looking for a powerful solution for moving your marketing means to the next level, consider Sender – the world's most affordable and easy-to-use email marketing platform, with all top-tier features, including email, and SMS automation.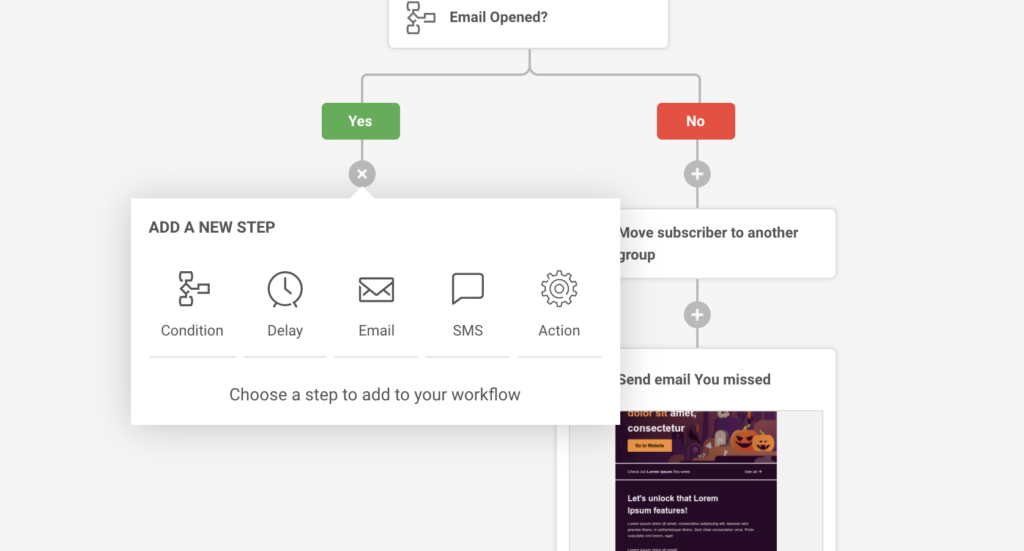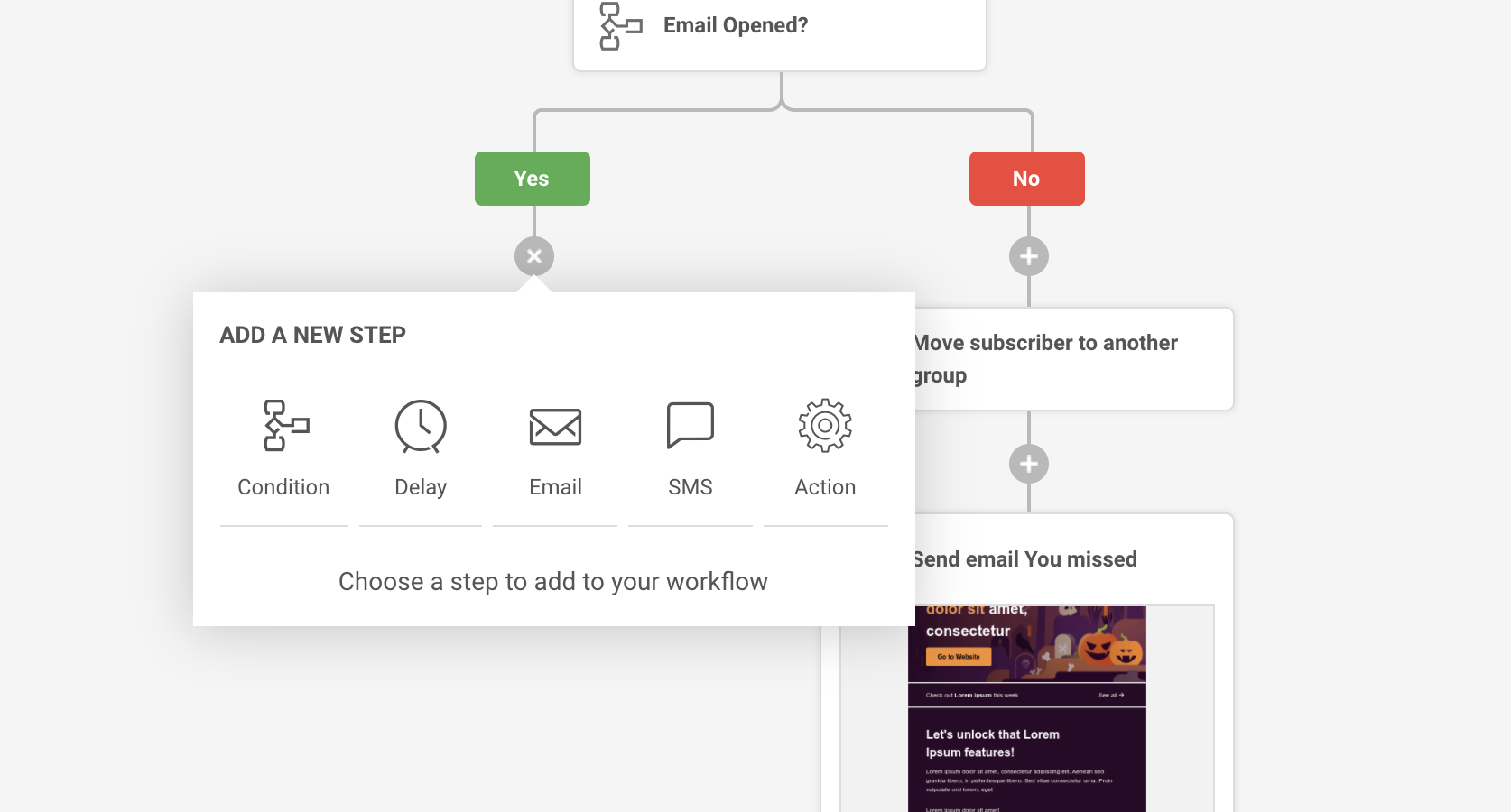 Also read: